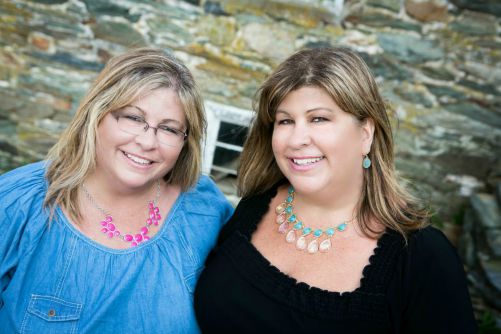 Welcome! We're Pam & Terri, Founders of Housewives of Frederick County. LLC. We've known each other since we were in utero. We are identical twins who live in Frederick County, Maryland. Each of us is married with children. The two of us have always been extremely close and we LOVE to spend time together! We began Housewives in late 2012 as a predominantly hyperlocal blog. We absolutely love our town and all that it has to offer. So, it just made sense to get together and tell the world about our beloved Frederick County. But, as we've evolved, we now appeal to not only our local community but also globally. Our goal is to live healthy and happy lifestyles AND to have fun while doing it! We want to be a positive presence, as well as a go-to lifestyle resource. Unlike the shows on TV about housewives (and you know which ones we're talking about!), we are the real deal and want to share the days in the lives of the Housewives of Frederick County!
More About Terri
Terri is married and has 2 sons – 2 high-schoolers. Yes – 2 teens! She has lived in Frederick since 1994 and absolutely loves exploring and discovering new parts of our town. Terri has a B.S. in Pyschology, as well as a Master's Degree in Occupational Therapy. She has been an O.T. for 21 years. She loves to involve herself in her children's activities, academics and life goals. Terri is a lover of life and has been nicknamed 'Mary Sunshine' and 'Queenie' by her closest friends and family. Terri embraced her 15 minutes of fame in the starring role of an episode of Evil Twins on the Investigation Discovery Channel in 2014. When she's not wearing her 'O.T.' 'Professional Blogger' or 'Mom' hats, you can catch Terri either at the beach, playing with her Chesapeake Bay Retriever, Stella, or at the local pub bringing the house down with her beautiful voice, singing karaoke.
More About Pam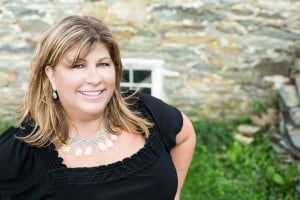 Pam is married and has 1 son – a soon-to-be middle-schooler in his tween years. She followed Terri to Frederick in 1999. She absolutely loves going to yard sales and estate sales and finding hidden treasures. Pam has a B.A. in Psychology and 20 years of experience working in the corporate world. Aside from being a Professional Blogger, Pam is a contributing travel writer & photographer for Find It Frederick Magazine & Eastern Home & Travel Magazine. She adores being a mom to her son and feels so fortunate to be a work-at-home mom, as well as the family manager, social planner, and sock picker-upper. Pam also claimed her very own 15 minutes of fame in the co-starring role, alongside Terri, of an episode of Evil Twins on the Investigation Discovery Channel in 2014. When Pam's not wearing her 'Writer', 'Photographer', or 'Professional Blogger' hats, you can catch Pam cheering on her son in baseball, camping with her family, loving on her cats, Mattie & Max, singing karaoke with Terri at the local pub, or just plain making people laugh with her infectious sense of humor.
Contributing Writers
J.T. Smith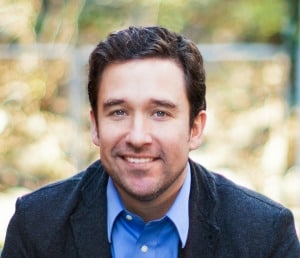 J.T. Smith, as a licensed Realtor®, is a proud member of the Re/Max Results brokerage, here in Frederick, where he and his wife Lauren Olson, a long-time top-grossing agent, and the rest of their team comprise Olson, Smith & Co. As a Frederick County native, J.T. brings skill-sets forged from his education and work experience that further enhance the team including legal resources, extensive sales experience, with marketing and business know-how. Olson, Smith & Co is listed in the Top 100 real estate teams of the Mid Atlantic Region. J.T. remains committed to top-tier client service, based in a professional and passionate approach to the marketplace. A proud father of daughter, Mara Joelle, and husband to his multi-talented, beautiful and loving wife, Lauren. If you and yours would appreciate passionate and professional real estate representation — Reach out today and let's plan your success! Find Olson, Smith & Co on Facebook and Instagram! #ProudMarylandHomeOwner
Lindsey Swink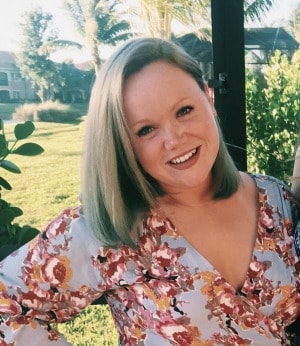 Lindsey is the owner of Bare Ink Co., a modern calligraphy and wedding/event design studio based in Frederick. As a twenty-something navigating her way through adulthood, she's always game for a good DIY challenge and known for her love of brunches, podcasts, and thrift shops. On any given day, you can find her with a Keurig cup of coffee by her side (or a Starbucks Iced Caramel Macchiato if she's feelin' fancy), getting her hands on a new project and taking little breaks to love on her crazy pup, Arya. Whether she's working with engaged couples on custom wedding stationary or designing fun details for a party or event, her goal is to make the world a little prettier and way more personable, one handmade item at a time.
Kelli Fink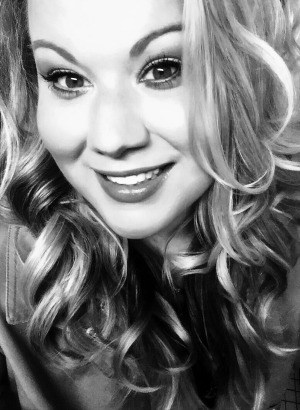 Kelli Fink is a local beauty expert who has trained all over the world, but always has landed right back in her home town of Frederick. Kelli is the co-owner of Katie & Kelli, a freelance special event hair and make-up company. Kelli started her career as a hairstylist after she graduated from the renowned British Graham Webb Academy where she studied in both Arlington, Virginia and Kent, England. Her specialty then evolved to hair color. She then became an educator and certified colorist for Redken 5th Avenue.
Kelli also found the time to travel to Los Angeles where she attended the Make-Up Designory and began to master the art of beauty make-up. For the next ten years, Kelli traveled all over the United States working in editorial, film, salon, classroom and trade show settings sharing her love and knowledge of all things beauty as well as opening two salons. Her next venture is hanging up Kelli Fink, Inc. and joining forces with her cousin, Katie May to bring their talents in special event hair and make up to their Church
Street based freelance company. She is excited to share her beauty experiences and knowledge with the
Housewives of Frederick County. Feel free to ask away for any beauty questions or suggestions!