Looking for some fun FREE Frederick, MD activities this weekend?
We've got a list of free activities PLUS a huge list of other events, Frederick, MD exploring apps, and even a yummy recipe to keep you busy all weekend!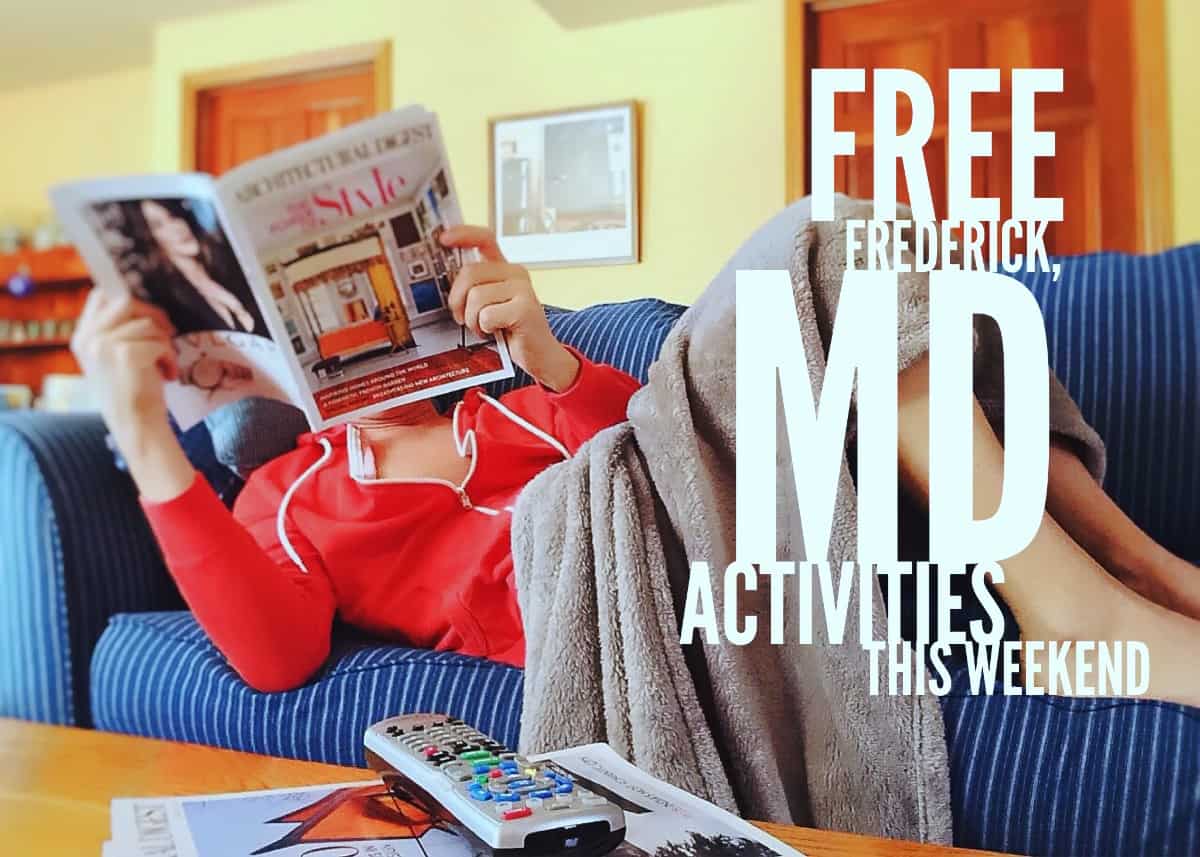 Want to include a feature for your special event here?  Get in touch with us!  
Note: This post contains an affiliate link. That means if you click on a link and make a purchase we may receive a small commission. Thank you!
If you're new to Frederick or just visiting, get yourself a Frederick County Maryland Street Atlas to help you get around.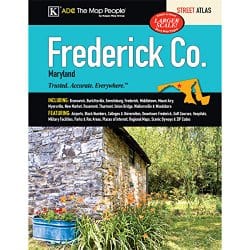 Free Frederick, MD Activities This Weekend
Friday, January 29, 2016
Calf Feeding at South Mountain Creamery
Free Pool at Hard Times Café 11am to 5pm (with $8 or more purchase)
Movie Night at Wegmans @ 6pm in the Fireside Room: Cloudy with a Chance of Meatballs
Fat Fridays at The Beacon
Saturday, January 30, 2016
Family Fun Day at the Maryland Ensemble Theatre
Arts at Green Spring Concert: American Saxophone Quartet at St. Paul's Evangelical Lutheran Church of Utica
Brain Training at Urbana Middle School
Diabetes Education Workshop at Jackson Chapel UMC
Brunswick High School Safe & Sane Bookfair at Barnes & Noble
Local Kids' Author Signing: Dan Pard at Barnes & Noble
Calf Feeding at South Mountain Creamery
Games Day at Beans in the Belfry
Sunday, January 31, 2015
LEGO Skyline & Architecture Studio Build at Barnes & Noble
Local Author Alexandra Shoemaker Signing at Barnes & Noble
Model Railroad Open House at Frederick County Society of Model Engineers
Crisis Migration: Implications for the 21st Century at C. Burr Artz Public Library
Shaun Tirrell, Concert Pianist at Calvary UMC
Free Pool at Hard Times Café 11am to 5pm (with $8 or more purchase)
Pour House Trivia at The Beacon
The Last Hurrah – Weekly Comedy Every Sunday at the MET
Calf Feeding at South Mountain Creamery
ONGOING FREE PROMOTIONS IN FREDERICK, MARYLAND:
Free Events at Frederick County Public Libraries
OTHER ACTIVITIES IN FREDERICK, MD THIS WEEKEND:
FARMER'S MARKETS
Frederick Farmers Markets – Information about National Farmer's Market Week as well as links to get you to your favorite farmer's market!
PERFORMING ARTS
The Weinberg Center for the Arts
JBK Theater at Frederick Community College
Mid Maryland Performing Arts Center
WINERIES
Orchid Cellar Meadery & Winery
Springfield Manor Winery & Distillery
VISUAL ARTS
The Delaplaine Visual Arts Education Center
NIGHTLIFE
The Frederick News-Post Nightlife Section
CLASSES/WORKSHOPS
The Delaplaine Visual Arts Education Center
OTHER FREDERICK, MD EVENT RESOURCES
Housewives of Frederick County Facebook Page
LIST OF APPS FOR EXPLORING IN FREDERICK
RECIPE OF THE WEEK:
65 Game Day Party Recipes – The Super Bowl is next Sunday! Here's a list of 65 game day recipes to keep everybody happy while watching the game.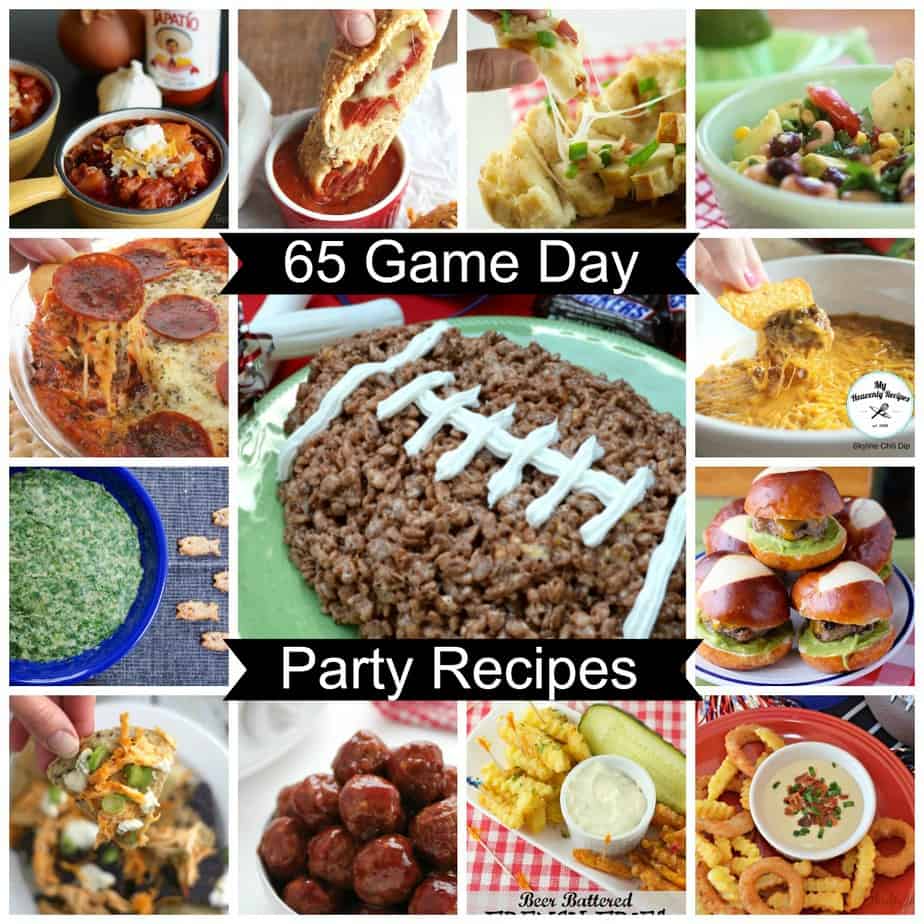 What free, family-friendly activities will you be doing this weekend?
Did we miss anything?
Let us know in the comments.
Have a Great Weekend!

Pam is married and has 1 son – a middle-schooler in his tween years. She followed Terri to Frederick in 1999. She absolutely loves going to yard sales and estate sales and finding hidden treasures.
read more...