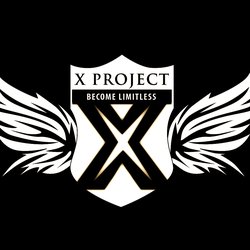 Disclosure: This is a sponsored post. All opinions are our own.
As most of you know, Pam and I are LOVING working out at The X-Project! I thought I'd switch it up a little this week, and instead of talking about us, us, us all of the time, I want to talk about you!
I want to provide YOU with valid reasons why our gym, The X-Project is better than yours based on such a great concept!
Unless you are filthy rich, one of your first questions may be, "How much will I need to pay each month?" This will depend on the package you decide is best for you, and I would suggest that you contact Michael Gaines from The X-Project to determine that.
I will tell you this though – both Pam and I STRONGLY feel that our experience thus far at The X-Project has been SUPERIOR to any gym experience we've ever had. And, this even includes our prior stints with personal trainers!
So, I decided to compare The X-Project with what many consider to be the ultimate choice in improving your fitness/health – working with a personal trainer.
Not As Expensive – Let's say you decide to work with a personal trainer 2 times a week. And, let's say that you're paying this personal trainer about $50 per session (this may even be a conservative example). You will be paying $400 per month. Keep in mind that you will get 2 very personalized work-outs a week, but the other 5 days a week you are on your own – your own motivation, your own encouragement, your own memory of how to do each exercise – yeah you get it.
More Than One Coach – at The X-Project, each class is a group session. But, when I say a group, I mean an intimate group. An estimate of the coach/trainer:client ratio is about 1:6 on most days. The beauty of more than one coach, too, is that you get to benefit from more than one trainer style. It really works well.
Camaraderie – Pam and I attend a specific session at the same time and on the same days of the week, so we tend to see a lot of the same people at each of our sessions/classes. We IMMEDIATELY felt a camaraderie in this group of people. It really is like they're your team-mates. We have become friends with these people and genuinely care for them. And we've only been going to The X-Project for 6 weeks now! So, along with this benefit, you get the encouragement, the motivation, the feeling of belonging and, probably THE most important factor, the sense of accountability to be there and to do your best!
Inspiration – each team-mate in your group is at a different level of fitness. The beauty of The X-Project is that this fact contributes to the benefits! There are some women in our class/session that are in AMAZING shape! I'm talkin' doing-push-ups-in-a-handstand-position kinda shape! These women are SUCH an inspiration to Pam and me. Realistically, I may never be able to do a handstand, but just the thought that it can be done by a woman of my age? Well, that's pretty motivating to me!
More Than Just a Work-Out – throughout each session, the coaches are constantly educating us on functional mobility technique and ways of preventing injury. We also get continuous advice on proper eating and ways to keep our metabolism working as efficiently as possible. The X-Project also offers yoga! One of the reasons they are a one-stop holistic center.
Functional Movement – in my past experience with personal trainers, much of our sessions included time spent on machines – exercise bike, elliptical machines, and nautilis-type gym equipment. The problem with working out on these types of machines? You're isolating specific muscle groups vs training your entire body to be strong. In my experience, I feel like my core, or the trunk of my body, has been challenged at The X-Project more than any other gym I've been to.
You're Never Alone – Obviously, you know that at The X-Project you're never alone because you're working out as a group. But, taken a step further, you're always paired up with someone who is of similar level of fitness. Pam and I are usually paired up together (talk about a giggle-fest). Being paired up reinforces your motivation to continue working your hardest!
Flexibility – there are a bunch of sessions to choose from at The X-Project (check out their website). Like I said above, Pam and I tend to go at the same time of day, and the same days of the week. But, if you need to change it up at the last minute – the option is there. With a personal trainer, chances are you will not have that flexibility.
This Ain't The Biggest Loser! – in my experience with personal trainers, my work-out didn't seem to be quite catered to my needs. I honestly think my prior trainers tried, but looking back, I believe that I was pushed too hard, too fast. This led me to dread working out, and ultimately it just didn't work for me. At The X-Project you will get personalized training that is modified to your ability! If I appear to be having difficulty with any exercise, one of the coaches IMMEDIATELY modifies what I'm doing so that it's attainable for me. One example – one person may be able to do a deep squat while another person may be set up with a chair-level,wooden box to squat down to. As this person progresses, a lower wooden box will be used until, eventually, they too may be able to safely do a deep squat.
Time Efficient – at The X-Project, you can be in and out in 1 hour (if you don't hang out for a few minutes afterward to socialize – which is part of the fun!). With a personal trainer, it's often-times encouraged to continue your work-out after you're done with your personal training session. Who wants to spend their life at the gym? The goal of The X-Project is to educate it's clients to train and to eat so their metabolism is efficient enough that you don't need to spend so much time working out. You get to go have fun doing other things you love!!!
It was SO easy for me to come up with these 10 reasons The X-Project is better than a personal trainer. If you're feeling, like I did, that you just don't know where to start and you're hesitant to start anything – you're welcome to come into our gym just to observe! Holistic health is where it's at! I, for one, am SO grateful that I found them!
Terri is married and has 2 sons – both high schoolers! She has lived in Frederick since 1994 and absolutely loves exploring and discovering new parts of our town.
read more...