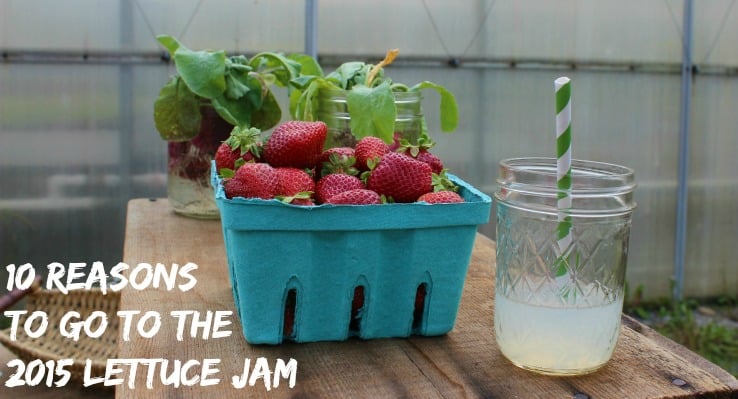 I was very fortunate to have been invited to a recent 2015 Lettuce Jam Preview.
After attending the preview, I was easily able to come up with 10 reasons to go to the 2015 Lettuce Jam.
The Lettuce Jam is an inaugural event, taking place at Gude Brothers Greenhouses in Middletown, Maryland.
This cool event will take place on Saturday, June 13, 2015 from noon to 6pm.
Gude Brothers Greenhouses has partnered with other local Frederick County farms to celebrate a day of fresh, local, naturally grown leafy greens.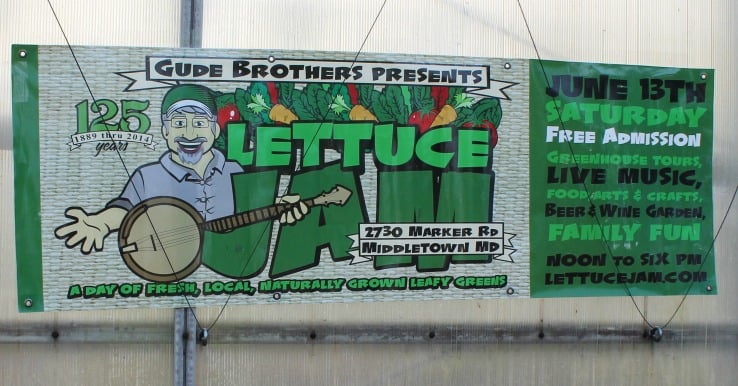 10 Reasons To Go To The 2015 Lettuce Jam
It's FREE!
This is a family-friendly free event!
If you want to just come to the farm, take a tour, let the kids run and participate in activities, & listen to some great music, you can keep your wallet at home.
The Tours
You'll get to see their state-of-the-art growing facilities, covering 1.5 acres; combining consistent sunshine, optimal temperatures, greenhouse protection and controls harvesting natural, wholesome greens, season after season. Gude Brothers produces local, healthy food employing sustainable, biological growing methods and sells leafy greens to restaurants and homes across Maryland.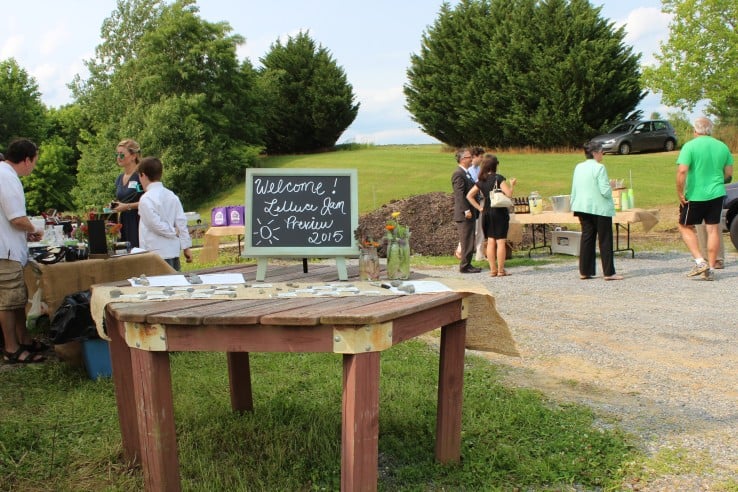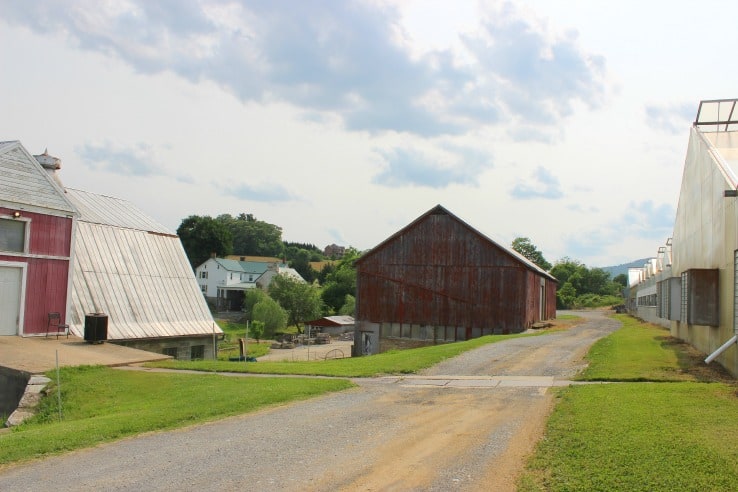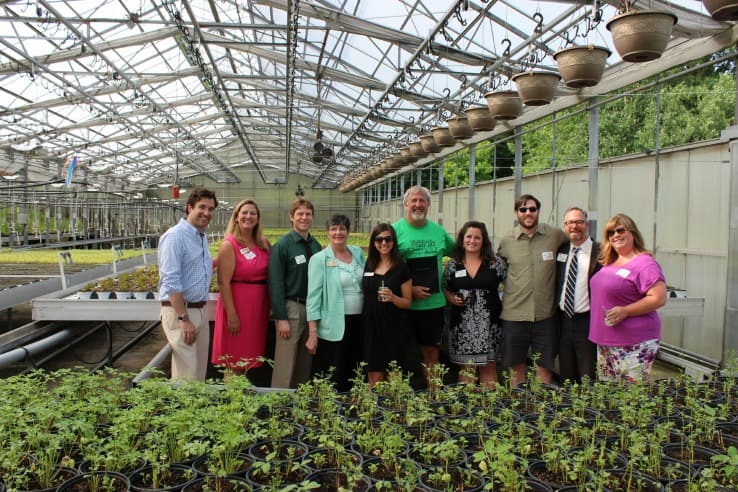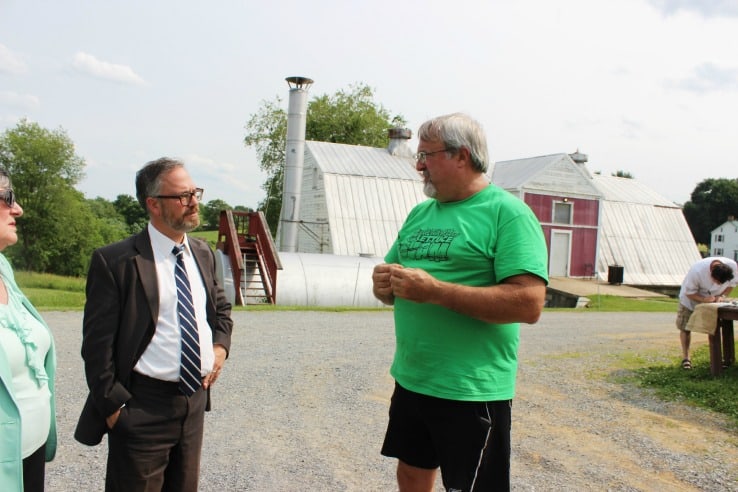 The Lettuce
We're not talking iceberg here.
We're talking romaine, incised, butter, oak leaf, Asian mix & arugula.
Gude Brothers also grows cilantro, fennel bulb, young kale, young spinach & flat leaf parsley, AND will be offering beets & brussels sprouts in a few months.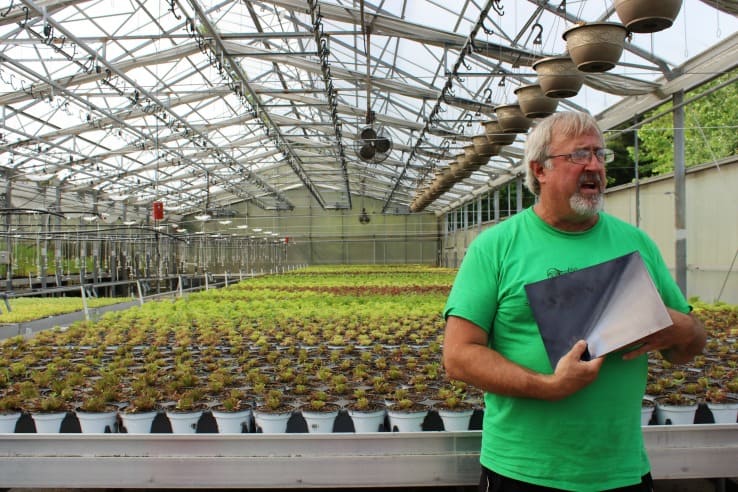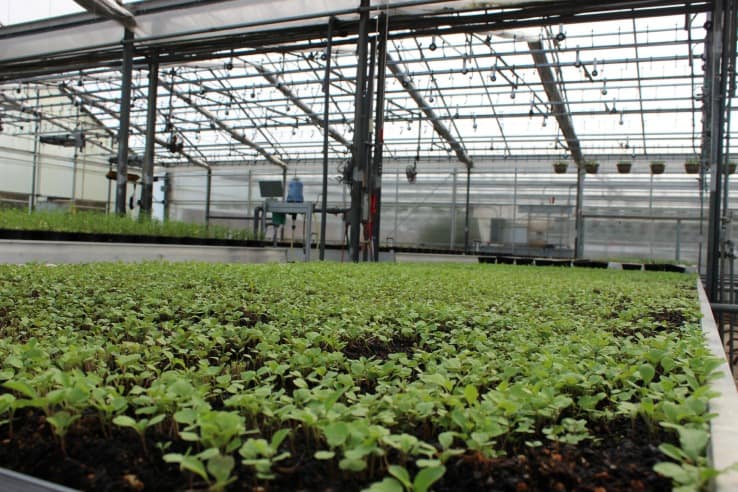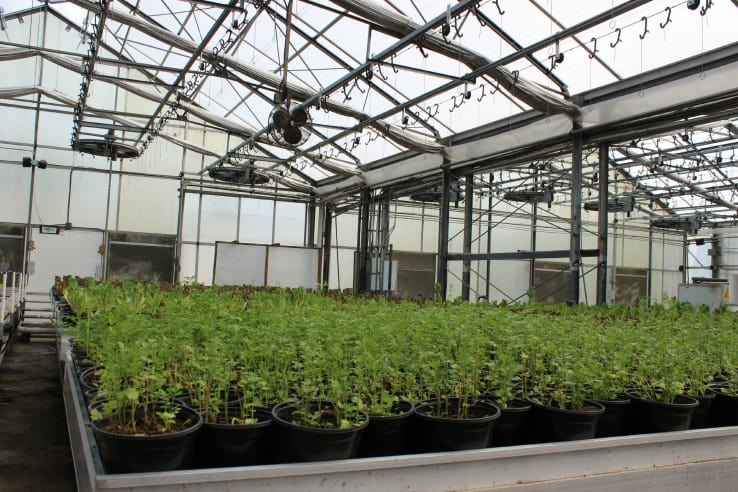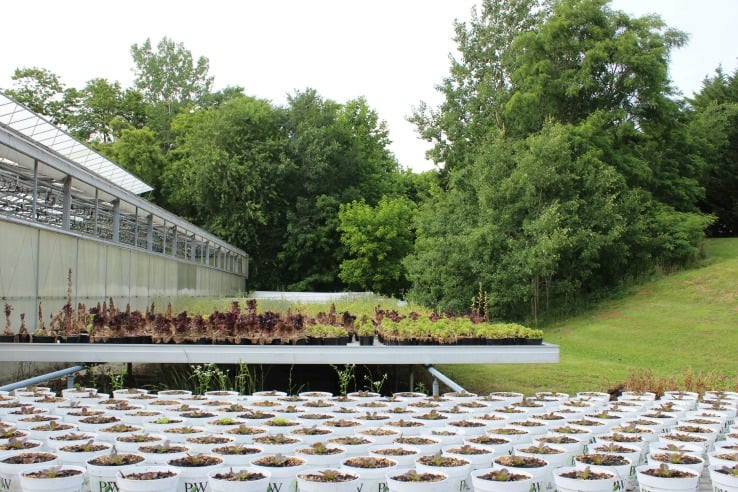 The Food
At the preview event, we were lucky enough to sample small dishes prepared for us by chefs from Le Parc Bistro, The Wine Kitchen, and Canapes Catering.
All of the dishes incorporated the lettuce grown at Gude Brothers Greenhouses.
Here is a list of food vendors who will be at the Lettuce Jam on Saturday.
In addition, a plethora of Gude Brothers leafy greens will be available for purchase.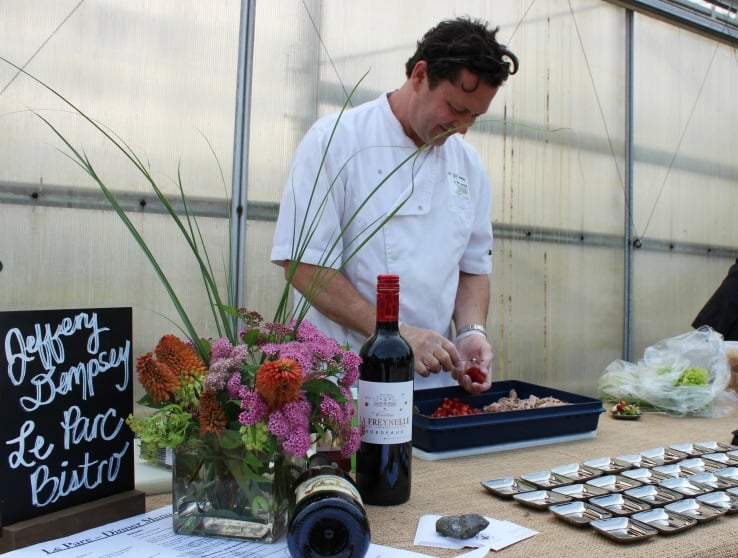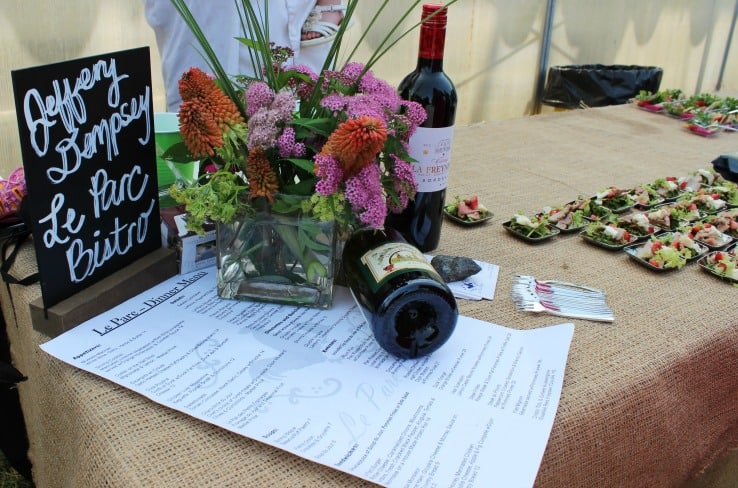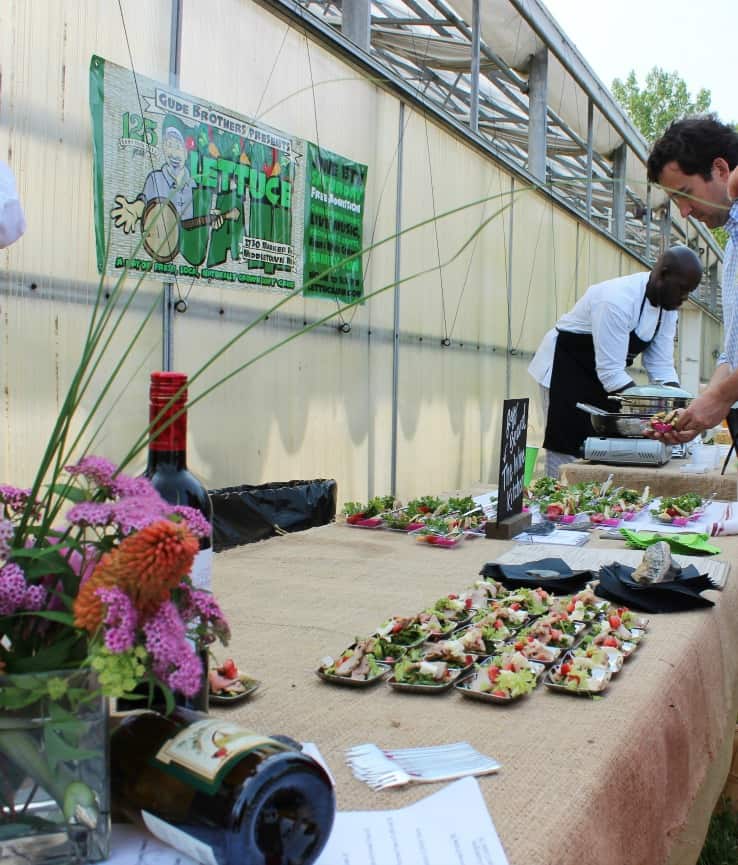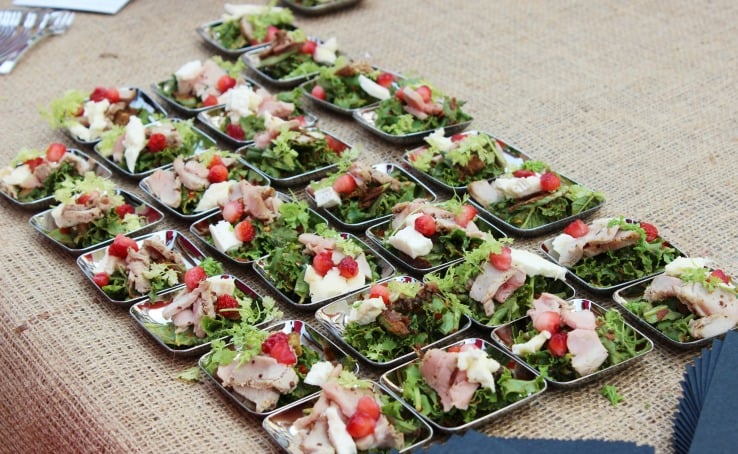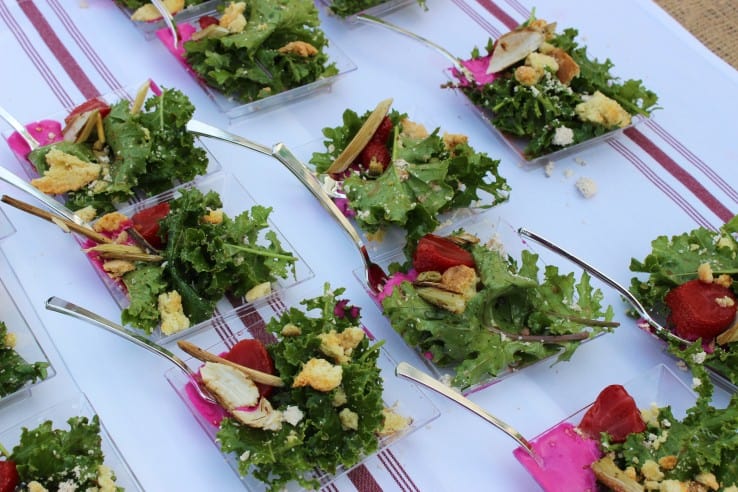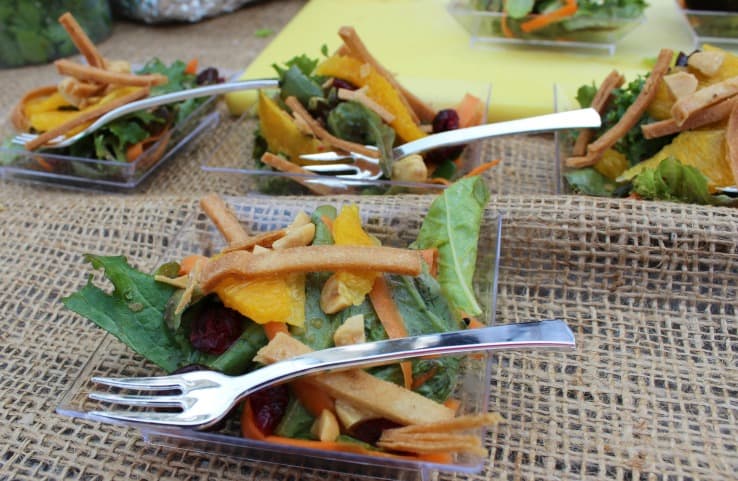 Local Artisans & Vendors
Here is a list of the artisans & vendors who will be there.
Live Music
Click here for the music schedule.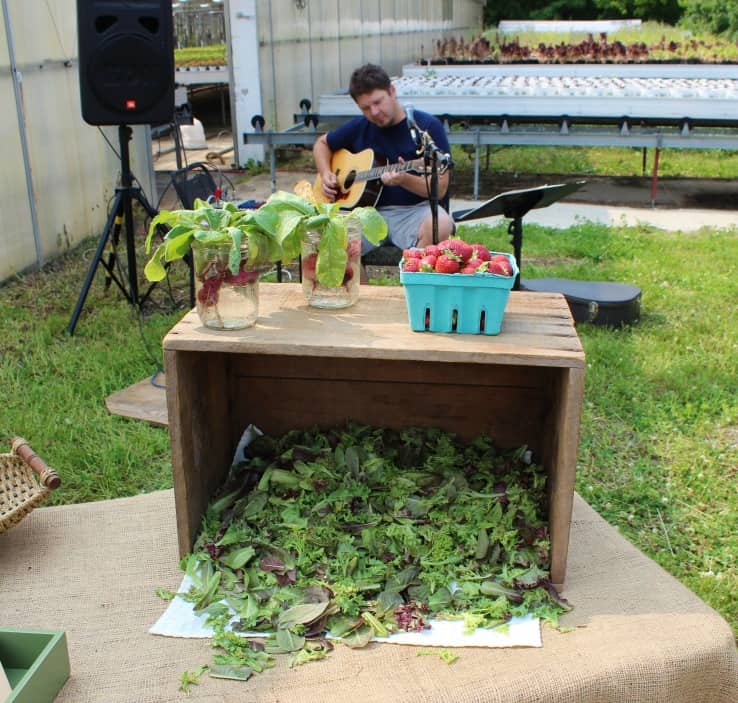 Beverages
Including a local beer and wine garden.
Beer from Milkhouse Brewery at Stillpoint Farm of Mt. Airy.
Cider from Distillery Lane Ciderworks of Jefferson.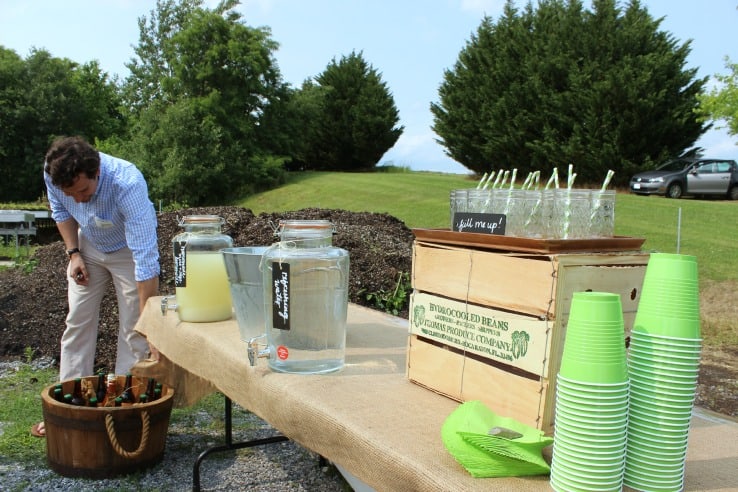 Ice Cream
There will also be ice cream from South Mountain Creamery of Middletown.
Kids Activities
Learning about plants, potting their own greens, live painting with pigs, sing & dance-along, cornhole, pony rides, & face painting.
The Views
Down on the farm, at the base of South Mountain, surrounded by the pastoral views of Frederick County, enjoy the fine country air.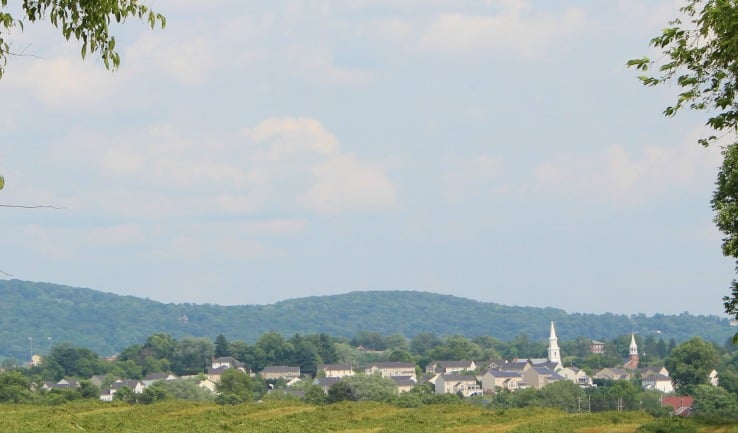 Okay, I lied.
There are actually 11 reasons.
The 11th reason is the people.
The 2015 Lettuce Jam will bring the people of Frederick County together to enjoy a beautiful day of food, fun, music, in celebration of our region.
Larry Gude says it best: "Fresh, local, natural is the effort we are all engaged in to pursue better health and nutrition, and saving a penny is wise only if it is truly saving. Fresh, local and natural IS a savings when you more fully consider all that you are supporting, including your personal health and your community's well-being."
Hope to see you there!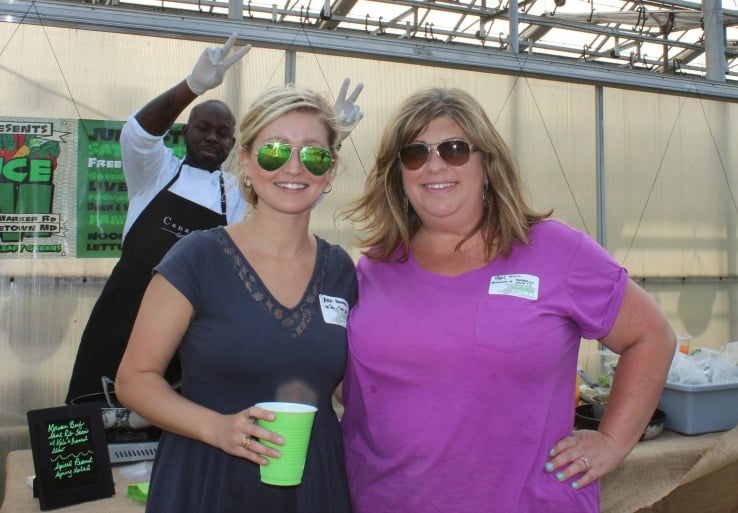 Pam is married and has 1 son – a middle-schooler in his teen years. She followed Terri to Frederick in 1999. She absolutely loves going to yard sales and estate sales and finding hidden treasures.
read more...