Do you ever think, "It's just too late to get in shape!"?
Truth be told – that negative thought creeps into my mind regularly.
But then, I go to my gym, The X-Project, and see Sandi Bourget.
Sandi is just ONE of the kick-ass "older" people who works out at the gym, and who happens to be an inspiration to many!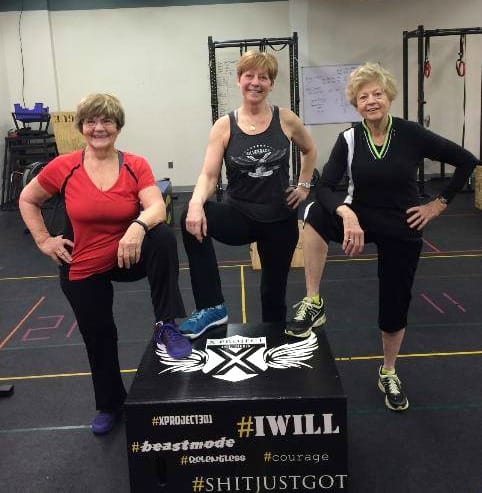 She is a Senior Fitness Coach and Personal Trainer at The X-Project.
Here is her philosophy:  "We hear of mature men and women feeling they are too old to get strong beyond where they presently are. The fact is, your body will accomplish amazing things at any age when trained right and fed right. Don't just dream about being fit, live being fit. Passion comes from within and as a mature woman, I want to ignite the passion for fitness in everyone I meet. I believe passion breeds passion."
Sandi's Certifications / Experience:
National Academy of Sports Medicine – Certified Personal Trainer
5 Years Weight Training Experience
I interviewed Sandi because I wanted to tap into her knowledge and "secrets to success", as she is such a role model for happy, healthy living!
Here are Sandi's 7 Ways To Get Fit At Any Age!
1.) Motivation!
My motivation to become and stay fit is that I don't want to age any faster than necessary. I started strength training when I was in my early 60's and enjoyed the intensity of CrossFit so much, I just kept going. I wanted to become a personal trainer with a focus of helping mature women see their genuine self by experiencing what the body can do. I am fit and it is so much fun to watch someone learn and grow in their physical strength.
2.)  Eat for Health!
Food for me is fuel. And because I exercise every day, I need fuel. I always drink a protein shake first thing in the morning before breakfast. For me, I am a meat, fish and vegetable girl. Although I just tried something new; gluten free, organic edamame spaghetti with olive oil, garlic and shrimp. Good source of protein and a change from my normal meal. I'm not afraid to try new food within my parameters. Sometimes, however, I do fail in the healthy food consumption department.  I pretty much try to cut out "bad" food. That, for me, is anything white: potatoes, rice, and sugar. Although, I really like my cream filled donuts from Dunkin, they are saved for special occasions now. My main meal is lunch. After working out in the morning, I'm starving. If I ate heavy at night, I'd never get any sleep. Which is something we all need more of and very few get. In fitness, sleep is recovery and right up there with exercise and proper nutrition.
3.)  Get Out of That Comfort Zone!
I know what it's like trying to get and keep fit at a mature age. You think "I'm too old to change anything", "it's too much work" or my favorite, "I'll look like Arnold". It is an expedition. A difficult but beautiful expedition. Especially when you look at yourself doing something completely out of your comfort zone. It isn't pretty in the beginning, but after a while, you see the changes you didn't think possible. Women need the motivation and support of one who has been there and knows that you can do it.
4.)  Make Exercise a Habit!
Every now and then, I don't feel like going to the gym. But, that is okay. Okay, yes because I know I'll be there tomorrow. You have to give yourself a break. Being healthy and fit is a journey, not a one day deal. You are not going to ruin your advancement with just one day. Missing two, maybe three months, yes, but not one day.
5.)  List Your Real-Life Goals!
First, I'll ask what three goals does a person have and why they have them. As an example, my three were: to live to be a functional 90 year old, do 10 straight legged pushups and finally, look really nice walking away. Why do I want to live to be 90? To laugh longer, see more sunrises and hug more friends. Why get strong enough to do 10 straight legged pushups? To gain upper body strength so I can get up off the floor should I ever fall or get cereal out of the cupboard. Why have a nice backside; well that's easy, vanity. You have to have a goal. Not just weight loss. More like how would weight loss change your life. Everything in life is modification. As a trainer, I train for success not failure. So I give the client a challenge I think will feel successful at. What good is it to have a person do an exercise where they feel they have failed? I think it's important we have fun getting you where you want to be.   Some days, I will work out right along with my client.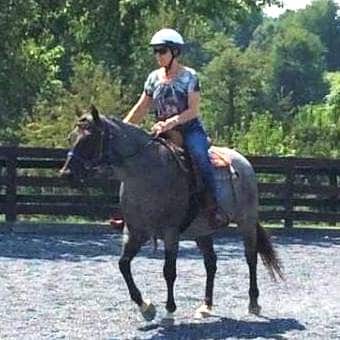 6.)  Work Hard!
CrossFit is not for the faint of heart. But I would never call anyone who was truly committed to getting healthy, faint of heart. It's work, hard work. Like I said earlier, sometimes it's just not pretty. And we all experience not so pretty exercises. The X-Project is like family.   Not just hi, how are you. More, how's your Dad? What's going on at work? etc. The X-Project coaches really care about you and your journey. Our coaches want you to succeed. Head Coach Michael Gaines is a genius in programming his daily WOD workouts. Never the same, ever challenging. And there are always modifications for everything.   The old saying is "you get out of it what you put into it" is very true in the CrossFit world.   We want you to be the best version of yourself. And we are there to help you all the way.
7.)  Commit!
The workout commitment would be just that. A commitment. As I said previously, fitness is a journey, not a one day deal. I have clients that see me twice a week, but when they are not with me, there is "homework". You can see changes by coming to the gym 2-3 days a week as long as the other 5 days you are mindful of what you are eating and doing. Five days of pizza and television will not get you to where you want to be. Whatever your goal is, if you are truly committed and not rocked by bad days, you will reach it. Life is fast and time goes quickly.
Once you have read this post, make the commitment to be the best version of yourself.
Remember, time waits for no man.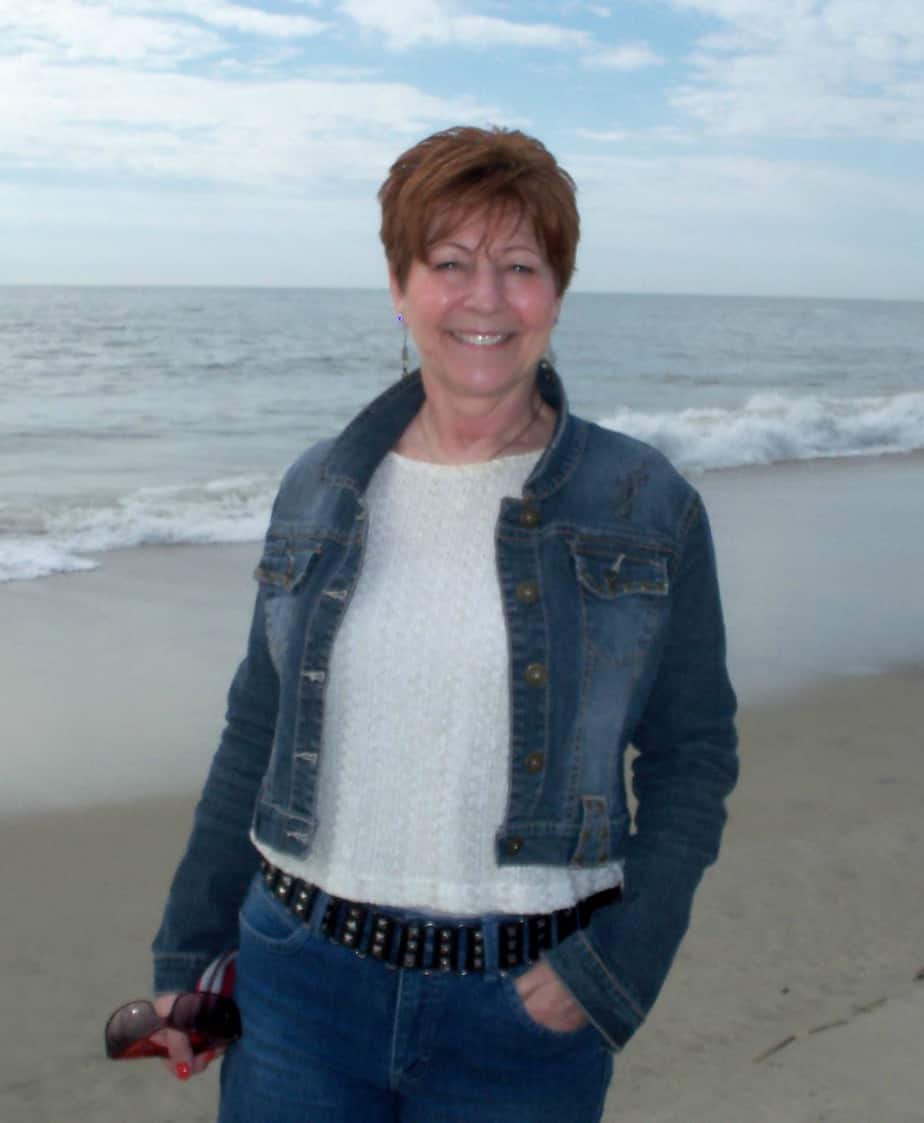 Words from a passionate, dedicated, intelligent, inspiring woman!
Thank you SO much, Sandi, for your example of what aging successfully looks like!
Are you ready to push those negative thoughts out of your head and give this advice a try?
It's NEVER too late!
Terri is married and has 2 sons – both high schoolers! She has lived in Frederick since 1994 and absolutely loves exploring and discovering new parts of our town.
read more...