Believe it or not, it's that time of year again!
Time for all the shopping, gifting, baking, visiting, caroling, and photo taking.
Photo holiday cards are your loved ones' chance to catch a glimpse of how big the kids are getting and how the family looks these days.
If you are opting not to use a professional photographer for your images this year, understandably, you want them to turn out great!
If you're like me, you'll take about 86 photos in hopes that at least one or two of them just happens to turn out halfway decent.
But if you prepare yourself in advance, you can really get some great results.
Terri & I were recently invited to the farm of Clare Ahalt with Clare Ahalt Photography.
We were so excited to get some professional photography tips directly from Clare herself.
It was a wonderful opportunity to meet someone local whose reputation as an amazing photographer precedes her.
Many of our friends and acquaintances have used Clare's photography services for their family photos.
In one word, Clare's photos are magical!
Clare began her photography journey after she had kids.
She saw that her brother was really good at photography, and being the competitive person she is, she didn't want him to out-do her.
Ah, sibling rivalry.  I know it well!
Clare set out to learn photography from her brother and also took a basic editing class.
That's when Clare Ahalt Photography was born.
Not that she doesn't have anything else to do.
Clare lives on a horse farm with her husband and 5 children.
She's a lawyer at the Library of Congress in Washington where she advises Congress, the Supreme Court and government agencies on British laws.
And if that isn't enough, she also assists her Veterinarian husband with his business.
Clare specializes in fine art portrait photography with children and high school seniors as her main subjects.
She'd eventually like to expand her horizons and go into landscape and macro photography as well.
To get the amazing shots she takes, she uses the manual settings on her camera and recommends these basic settings:
For portraits, she likes to shoot wide open – the aperture (f number) should generally be set to the smallest number you can get it on your lens. This helps to achieve the blur in the background.
Adjusting ISO depends on the amount of light you are shooting in. The higher the number of the ISO the lower the light you can shoot in. The negative part of shooting with a high ISO is that the higher the ISO the more grain.

When shooting children she recommends that your shutter speed not drop below 300
Terri and I followed Clare along on a little photo shoot with her beautiful daughter.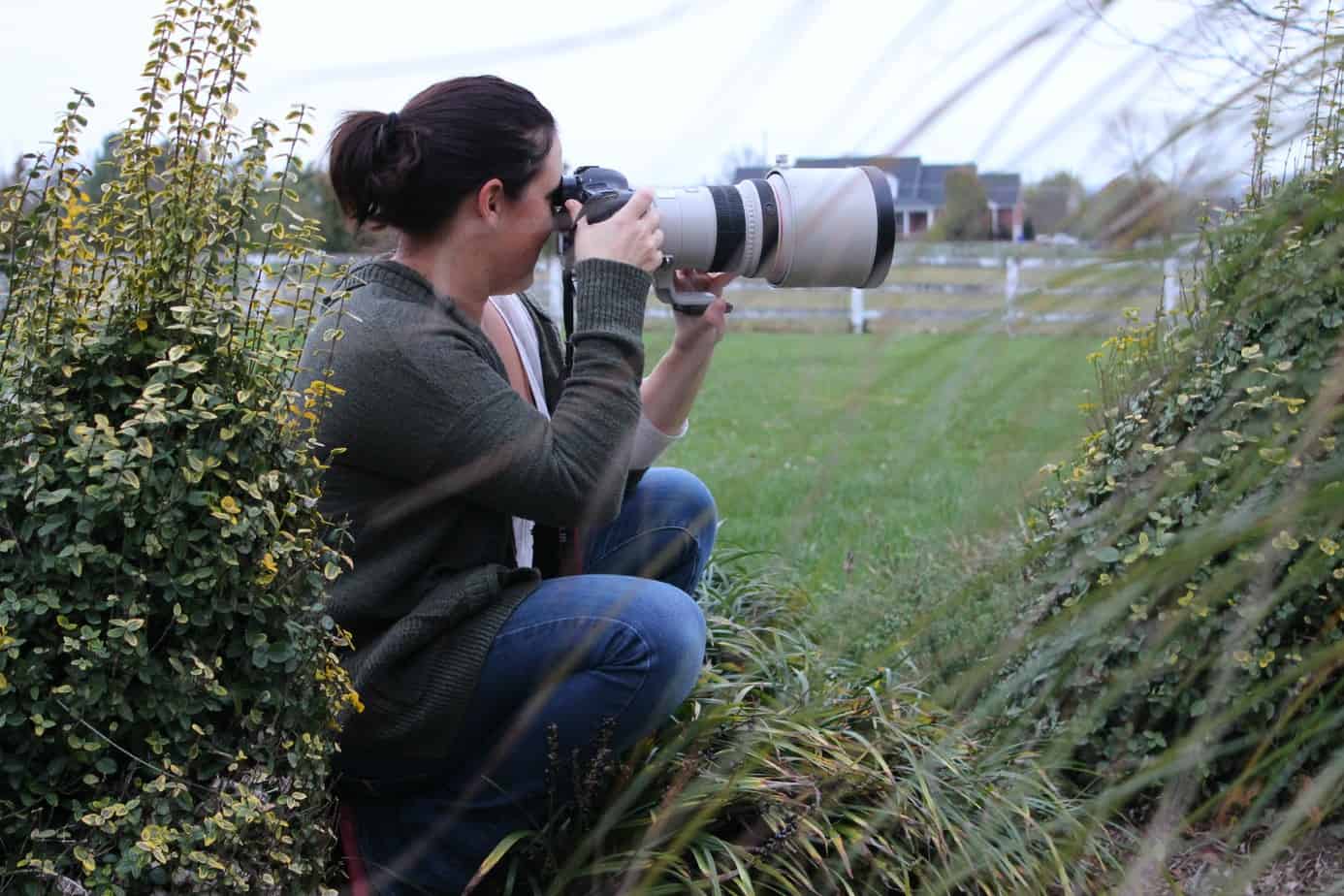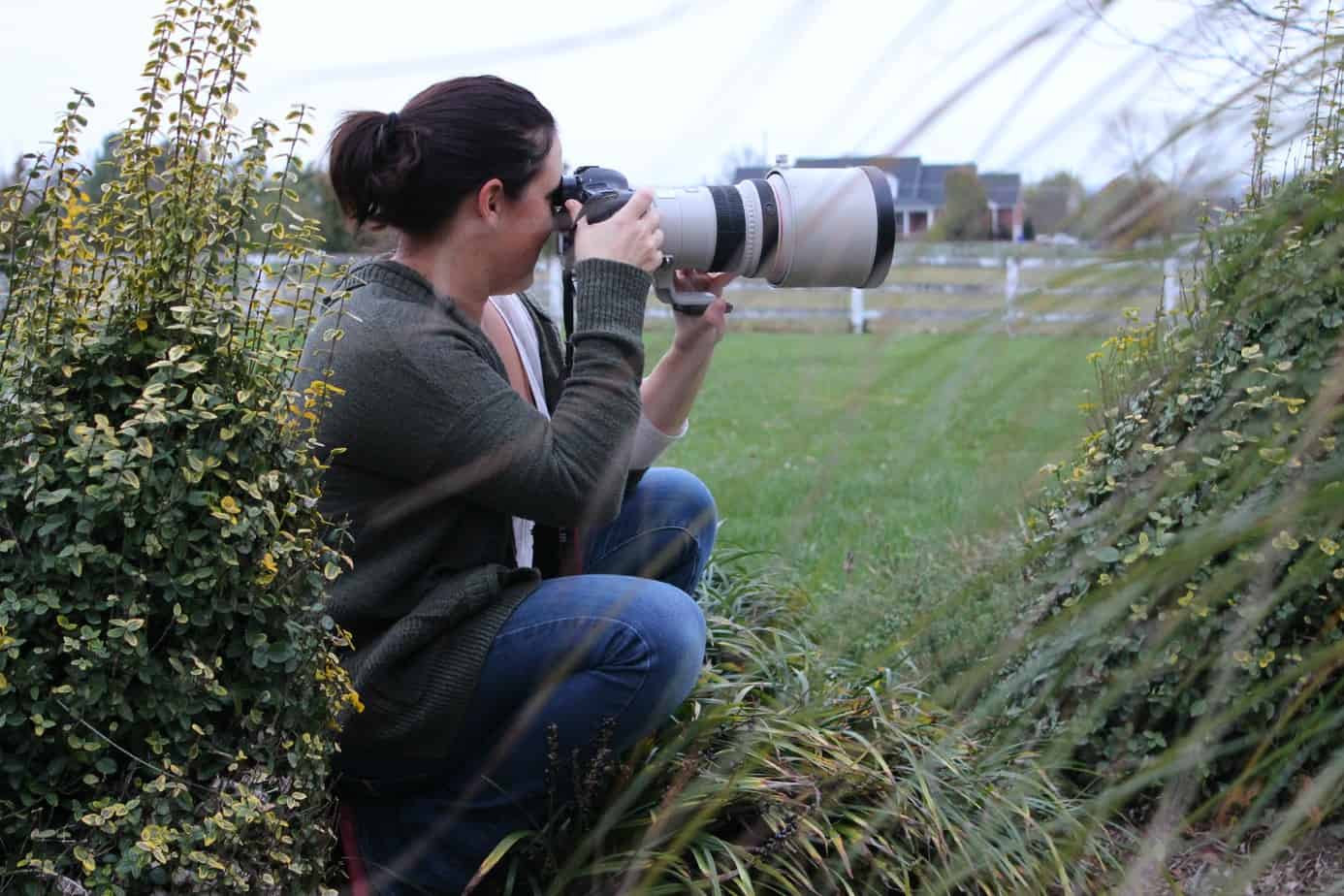 Their dog, Chug got to get in on the action as well.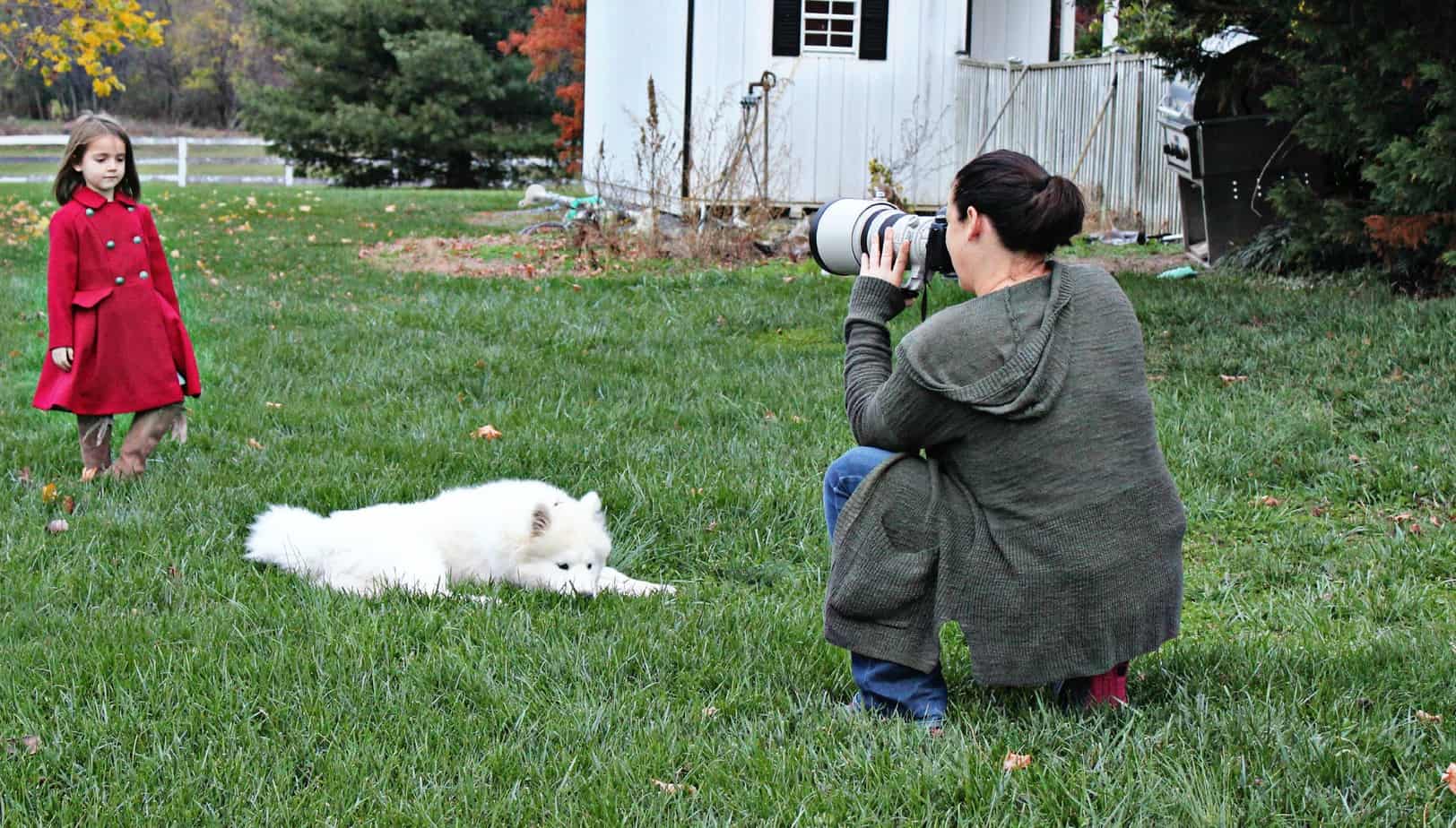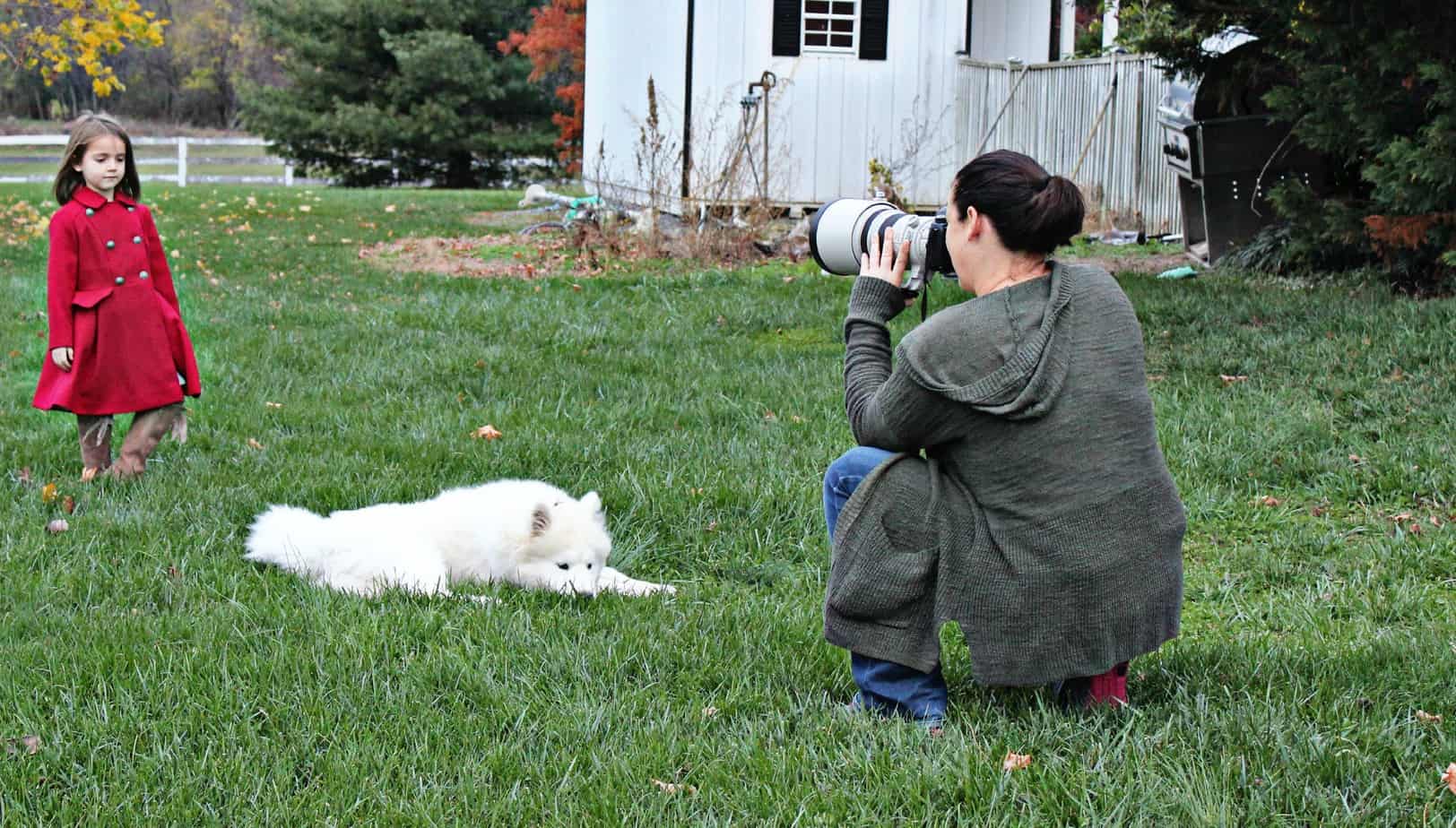 And without further ado:
7 Professional Photographer Tips For Taking Holiday Family Photos
Here are Clare Ahalt's 7 tips, in her words and using her gorgeous photos as examples, for taking holiday family photos.
Scout Out Your Location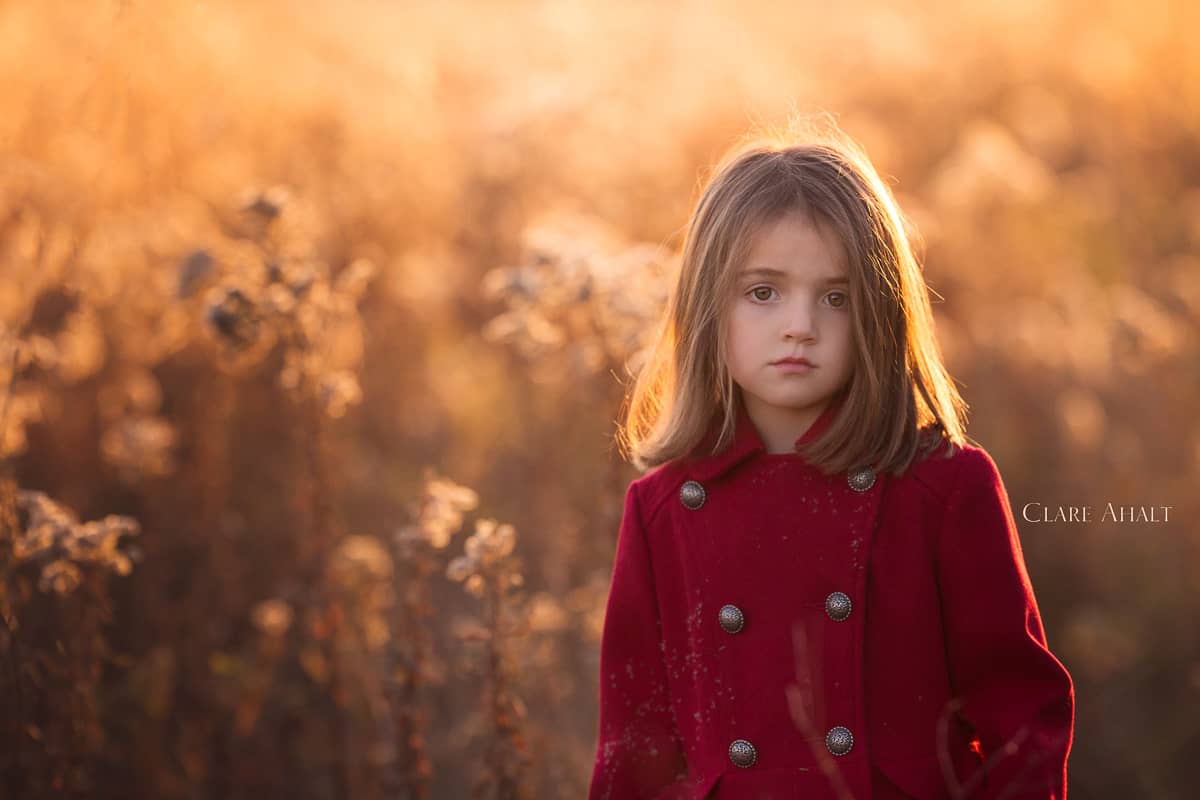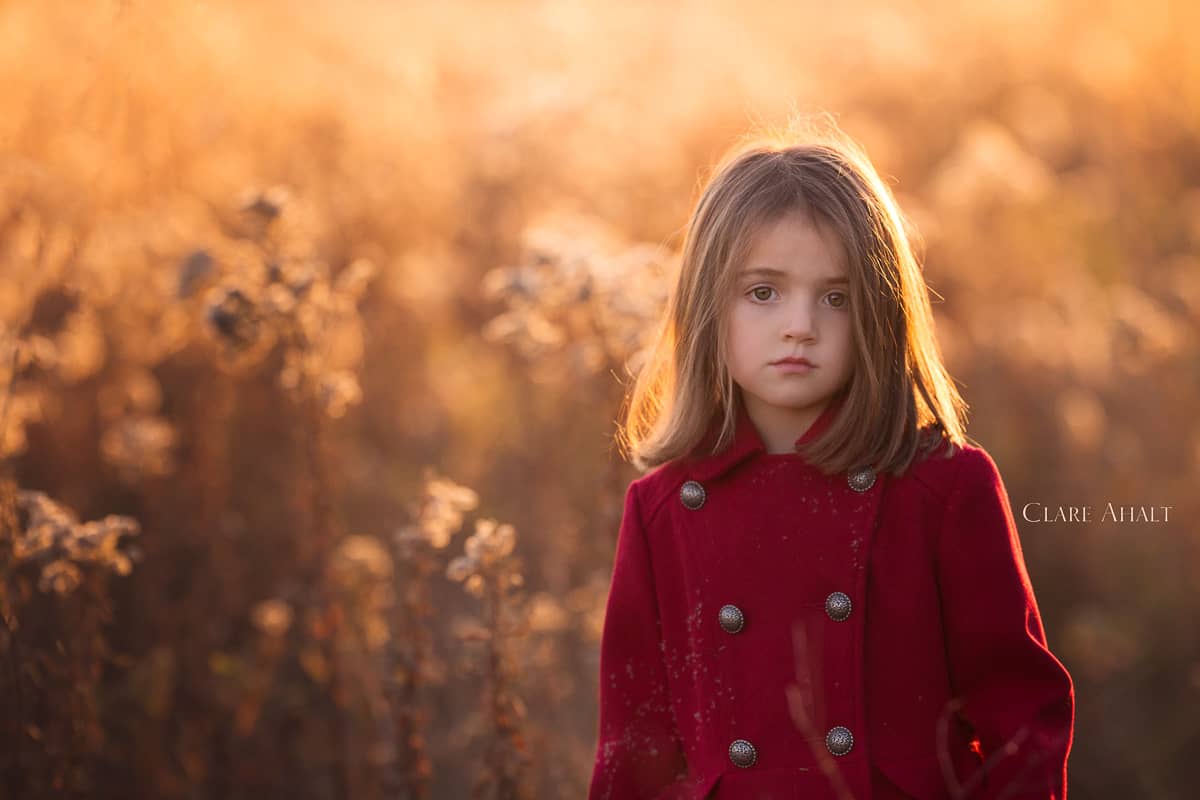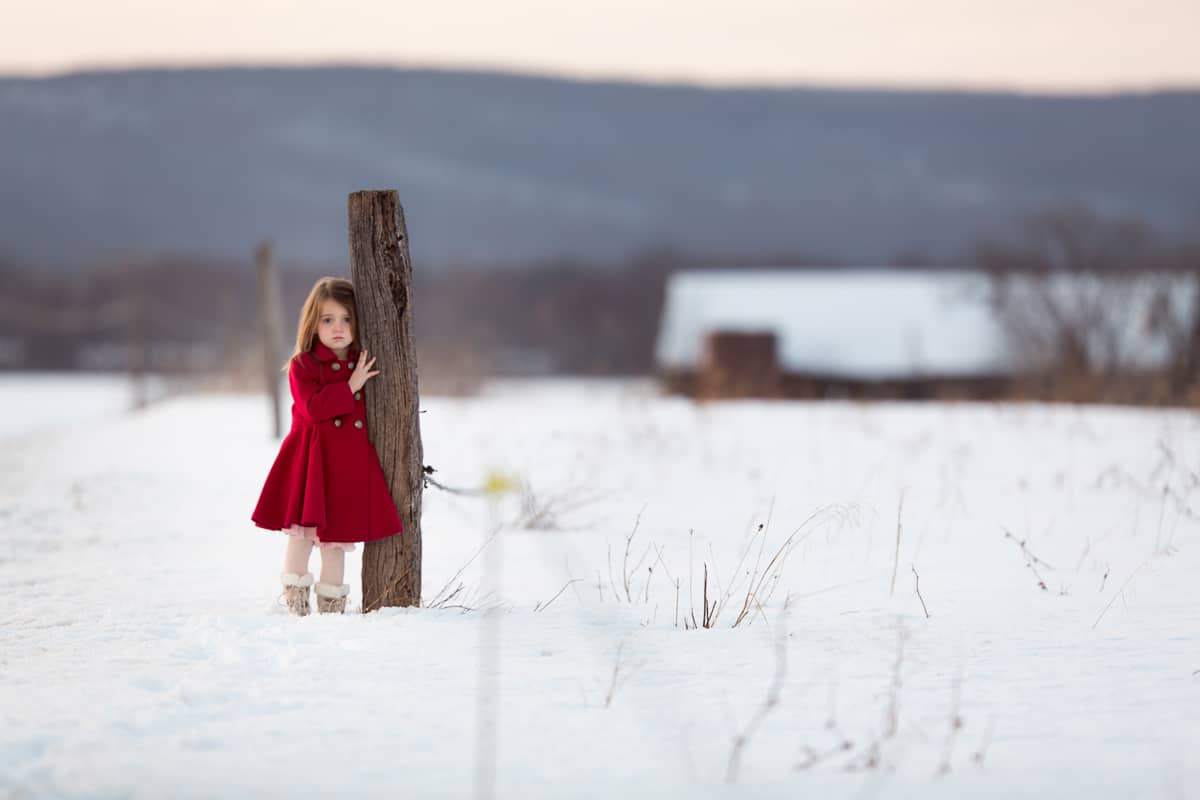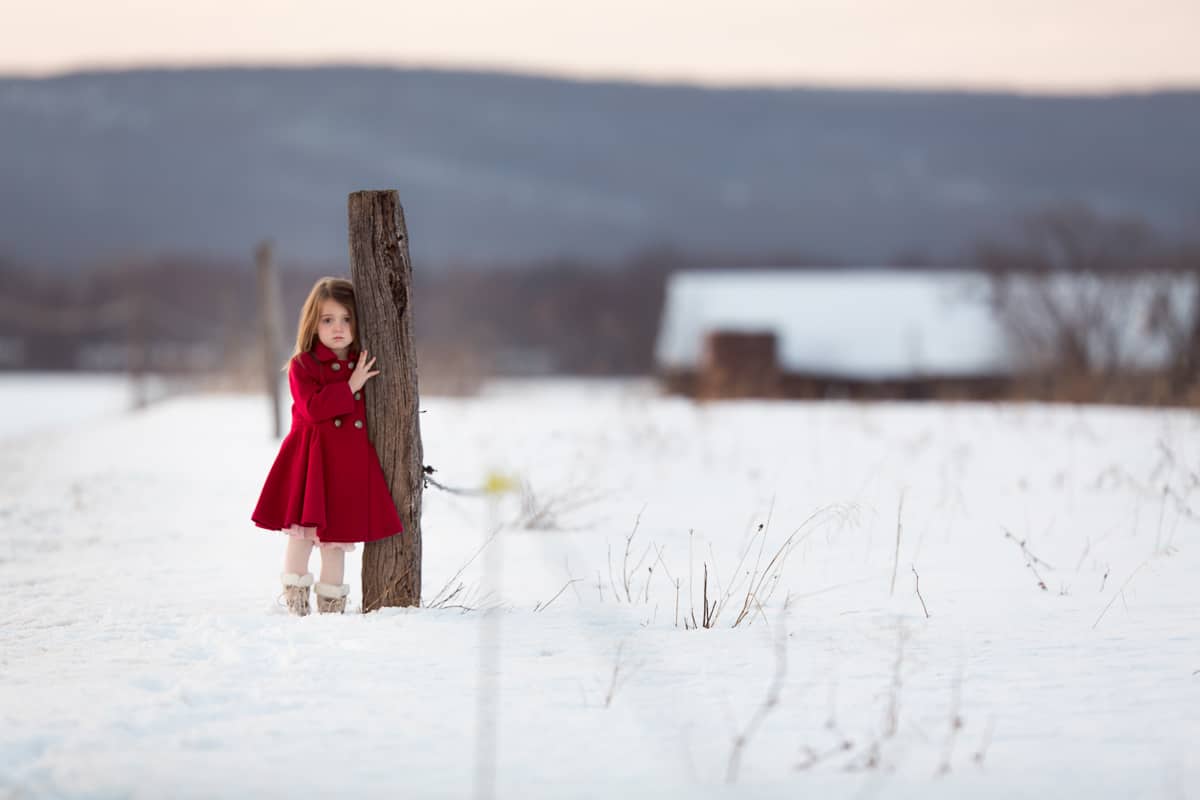 Scout out your location beforehand and know how you want to compose your image.
Have a general idea in mind as to what you want to get.
You don't want to be fiddling with camera settings with your children there as they won't have the patience and will be done very quickly.
Be Patient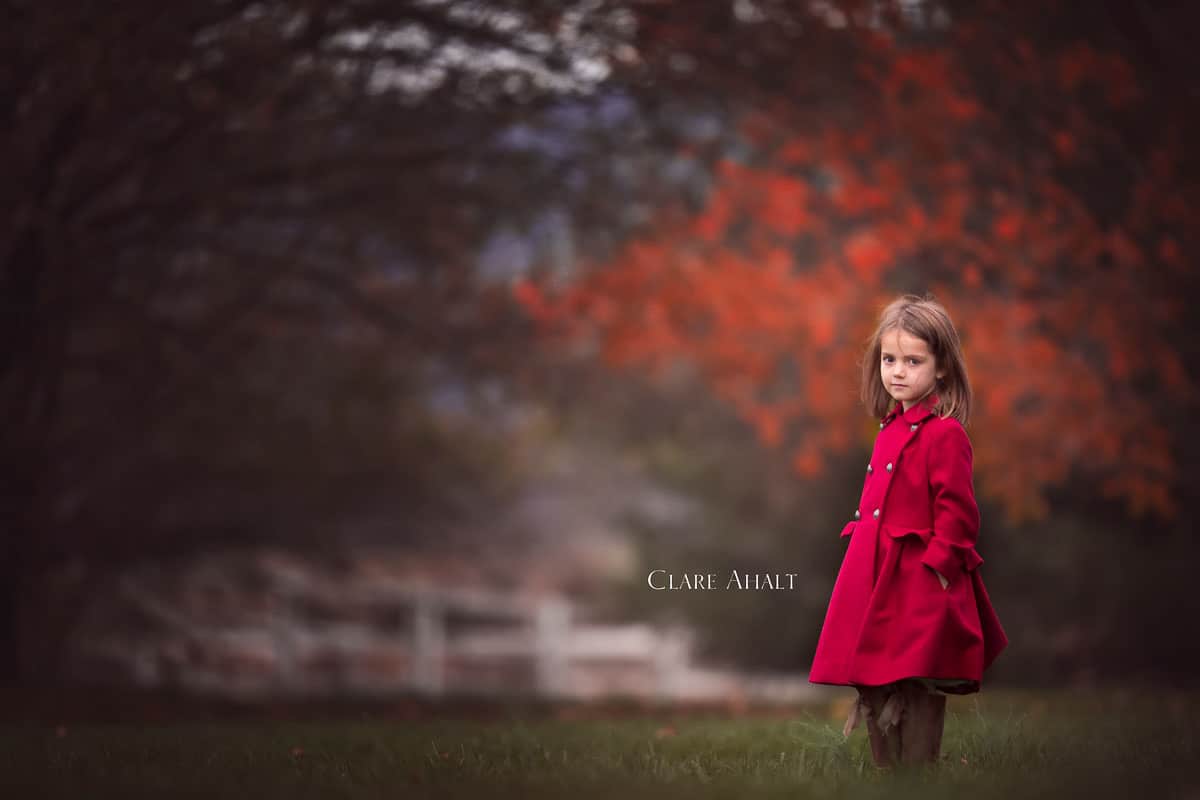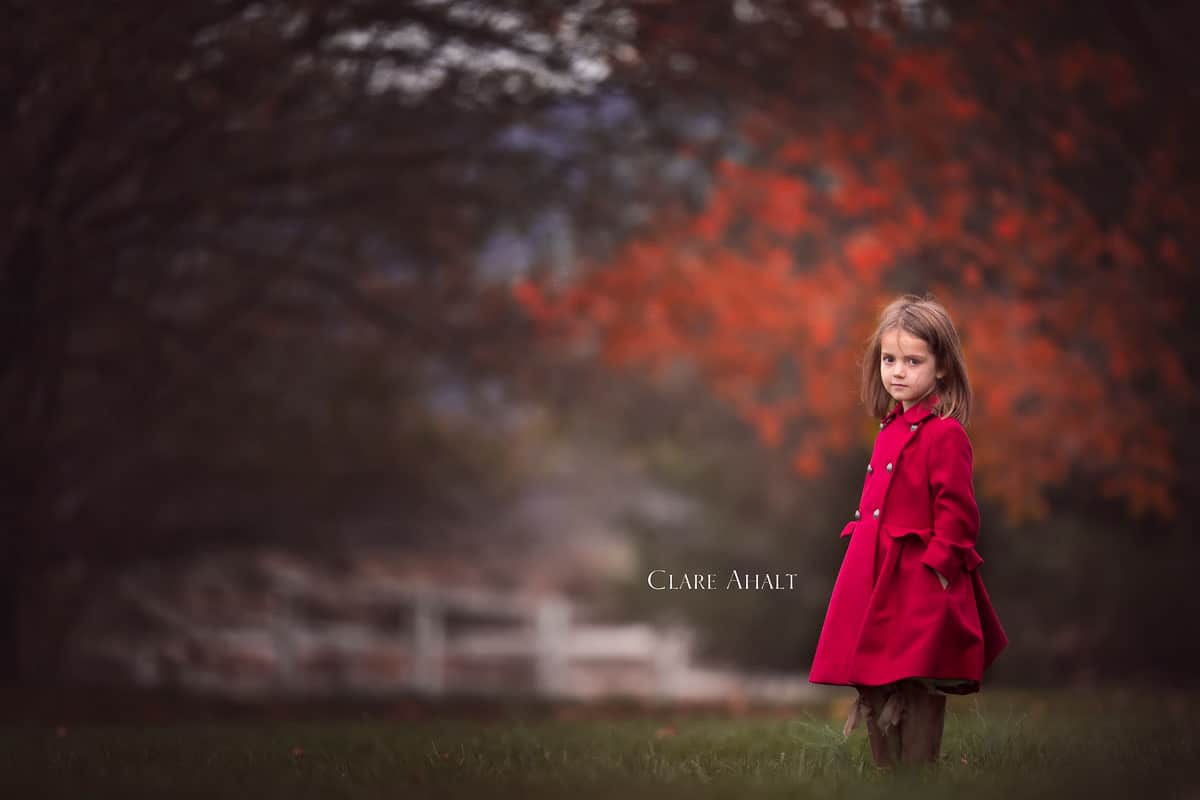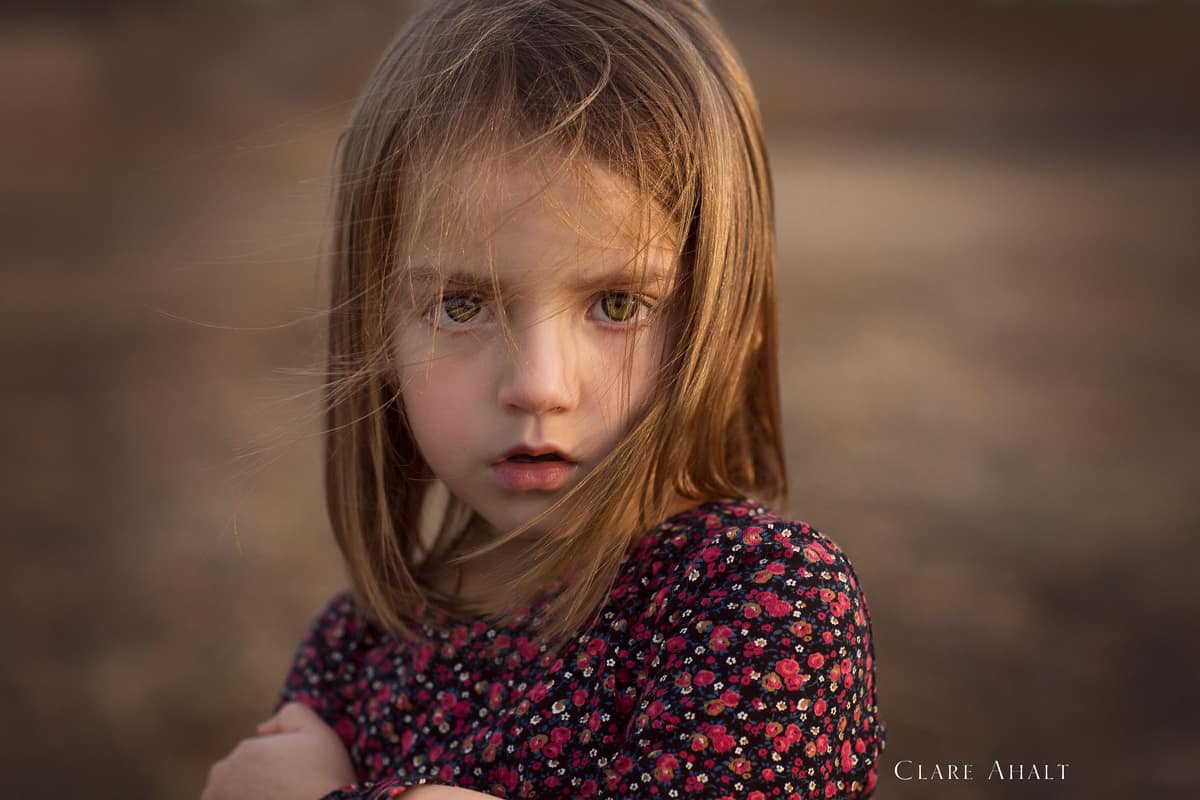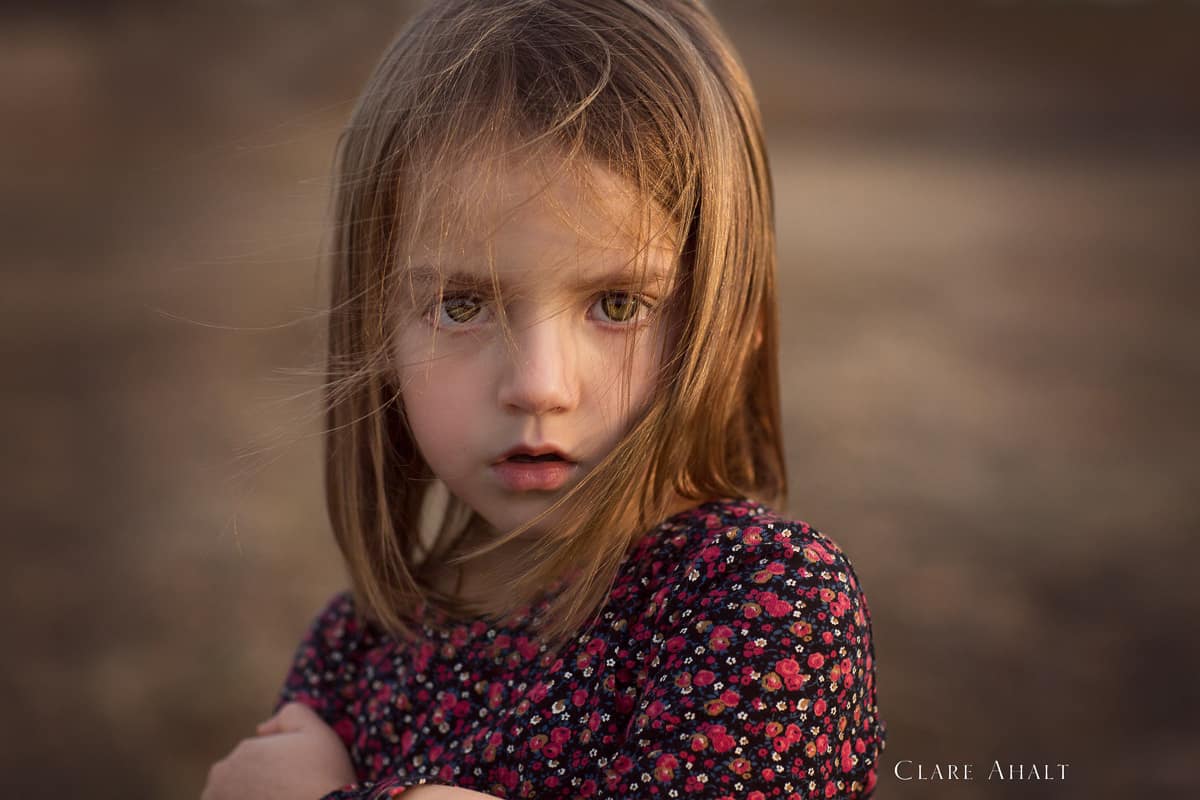 Be prepared to work on the fly and be patient.
I can't emphasize patience enough.  It truly is a virtue.
As children are inherently active and unpredictable.
Be Aware of What is Behind Your Subjects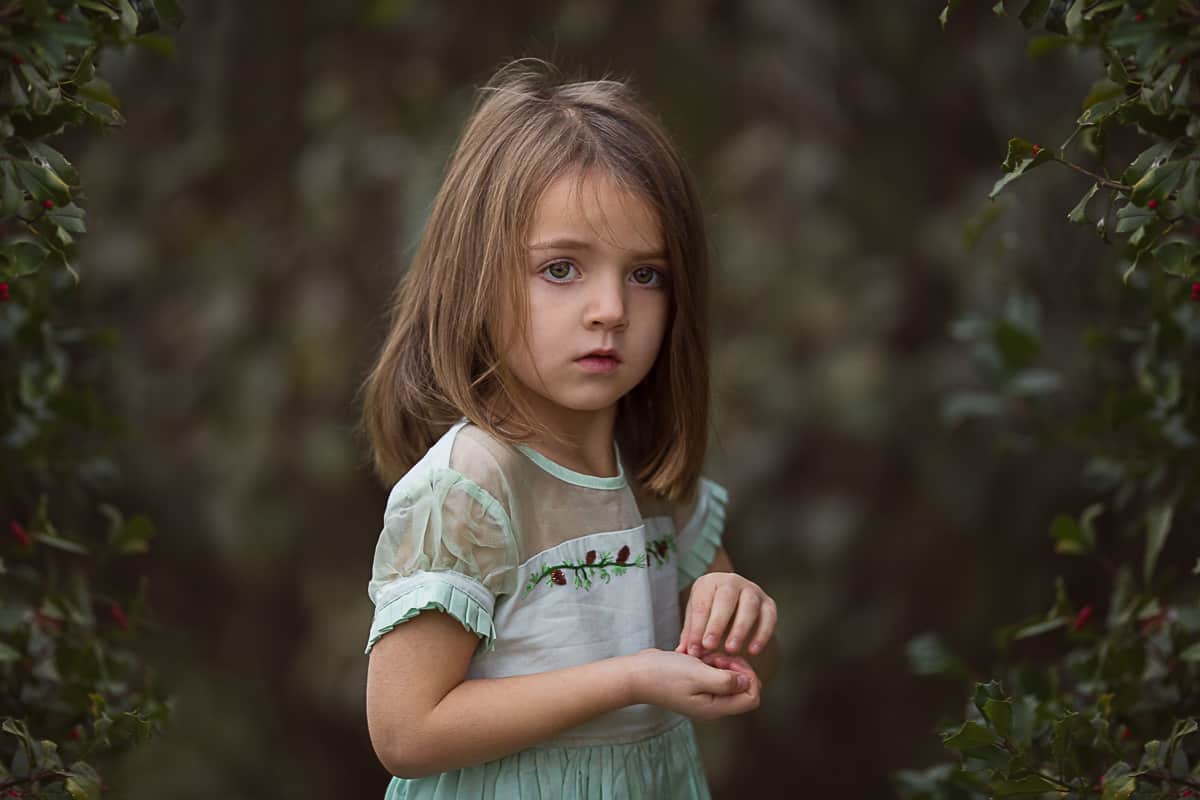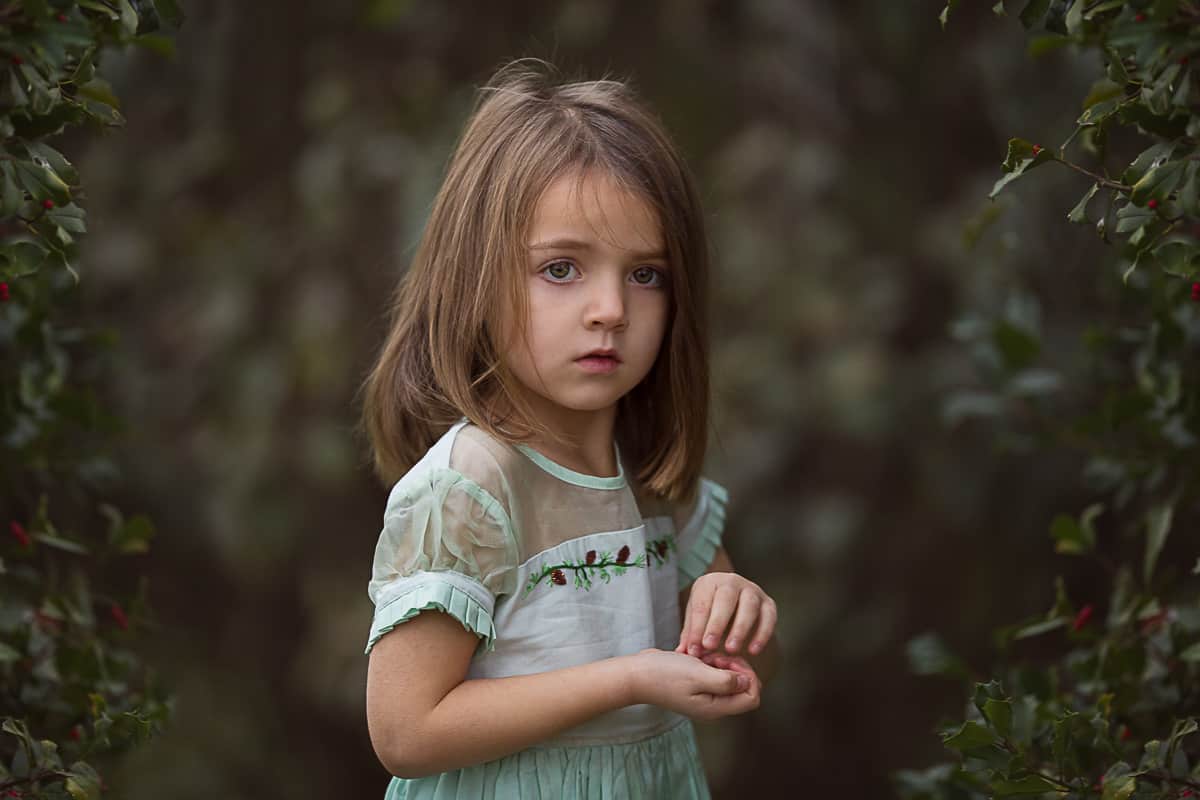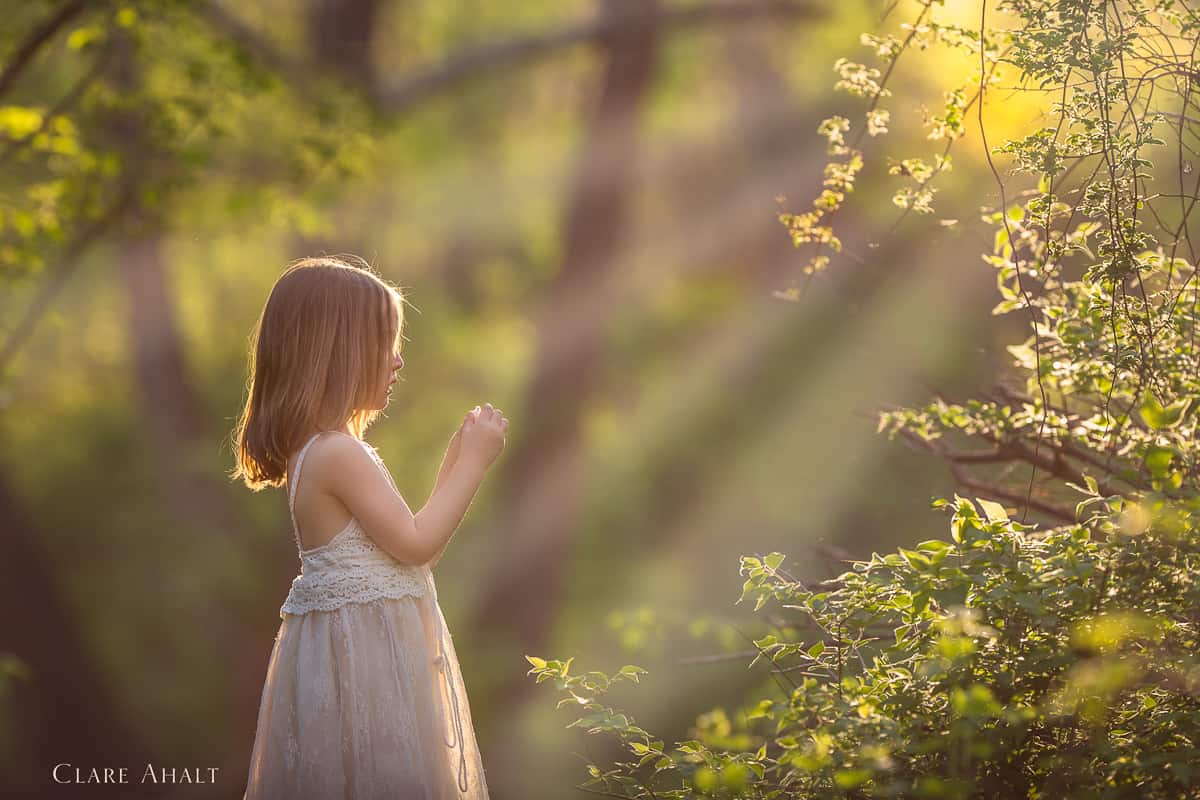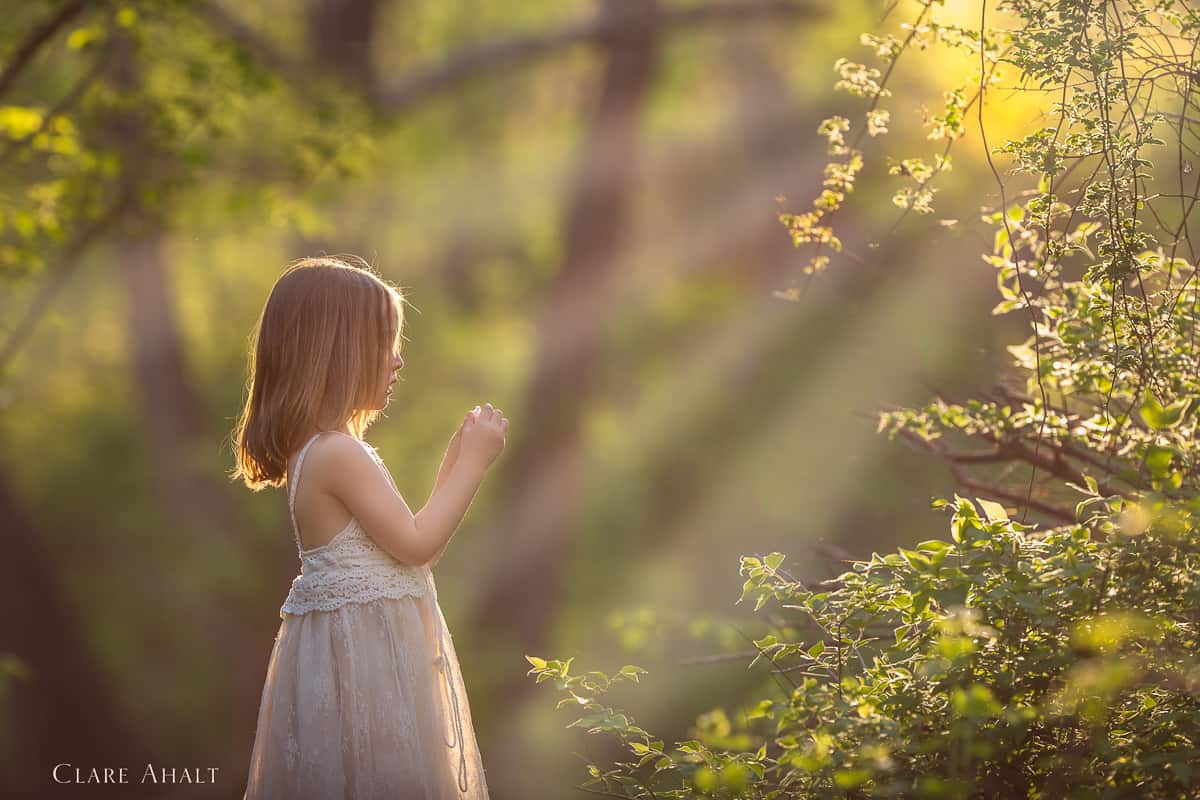 You don't want a tree growing out of their head.
Use the Bokeh Effect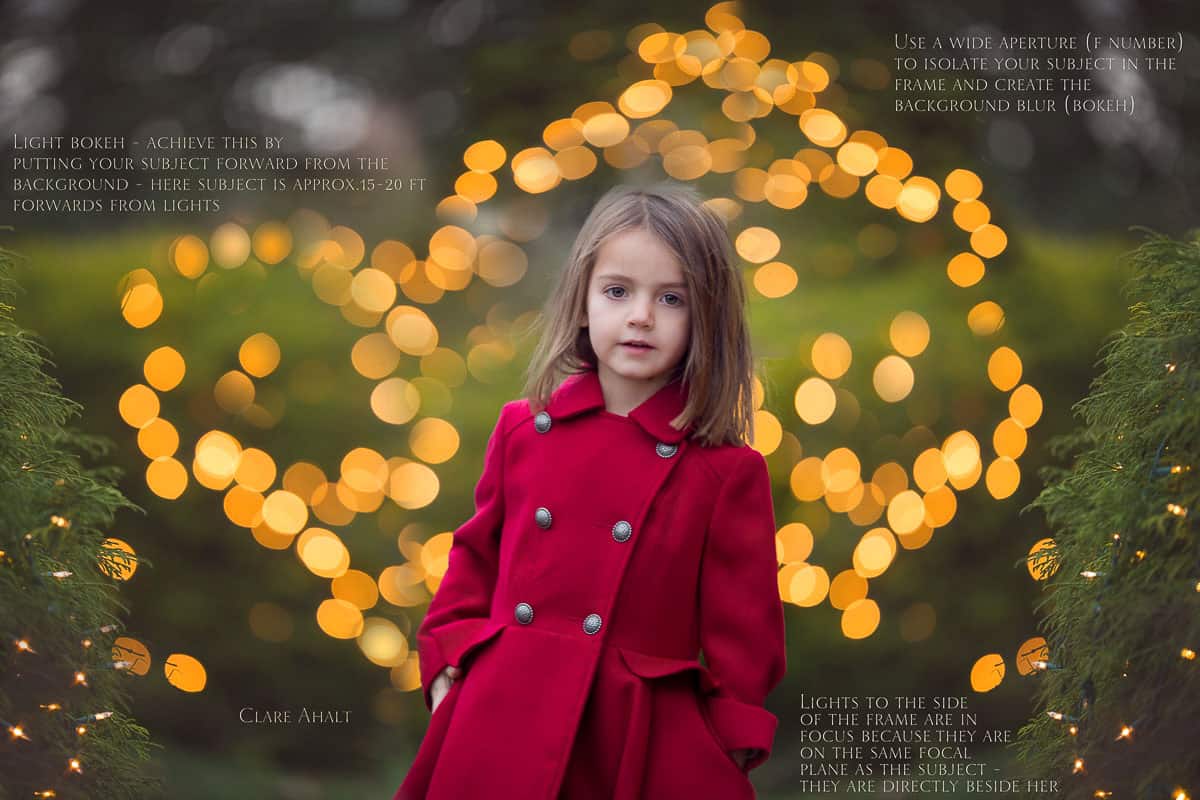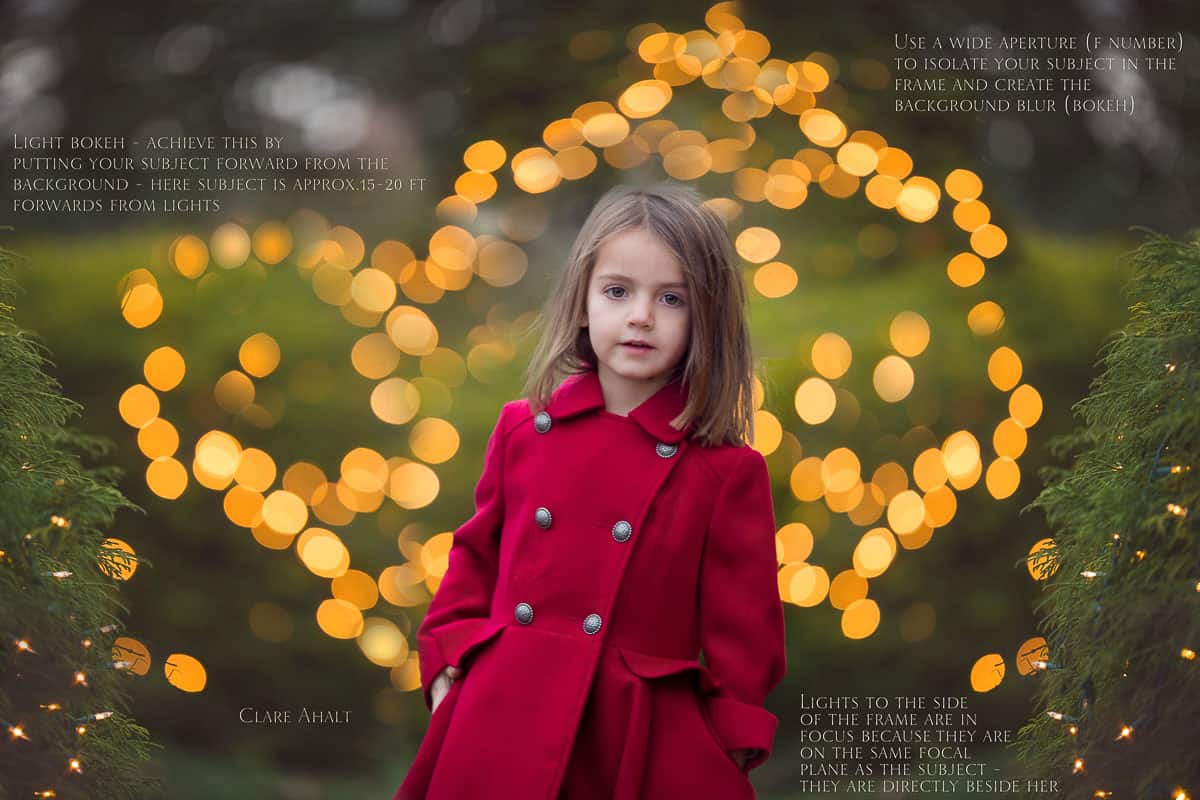 If you want bokeh (the blurred background) pull your subjects away from the background (usually trees/some solid background) to achieve this.
Listen to Your Children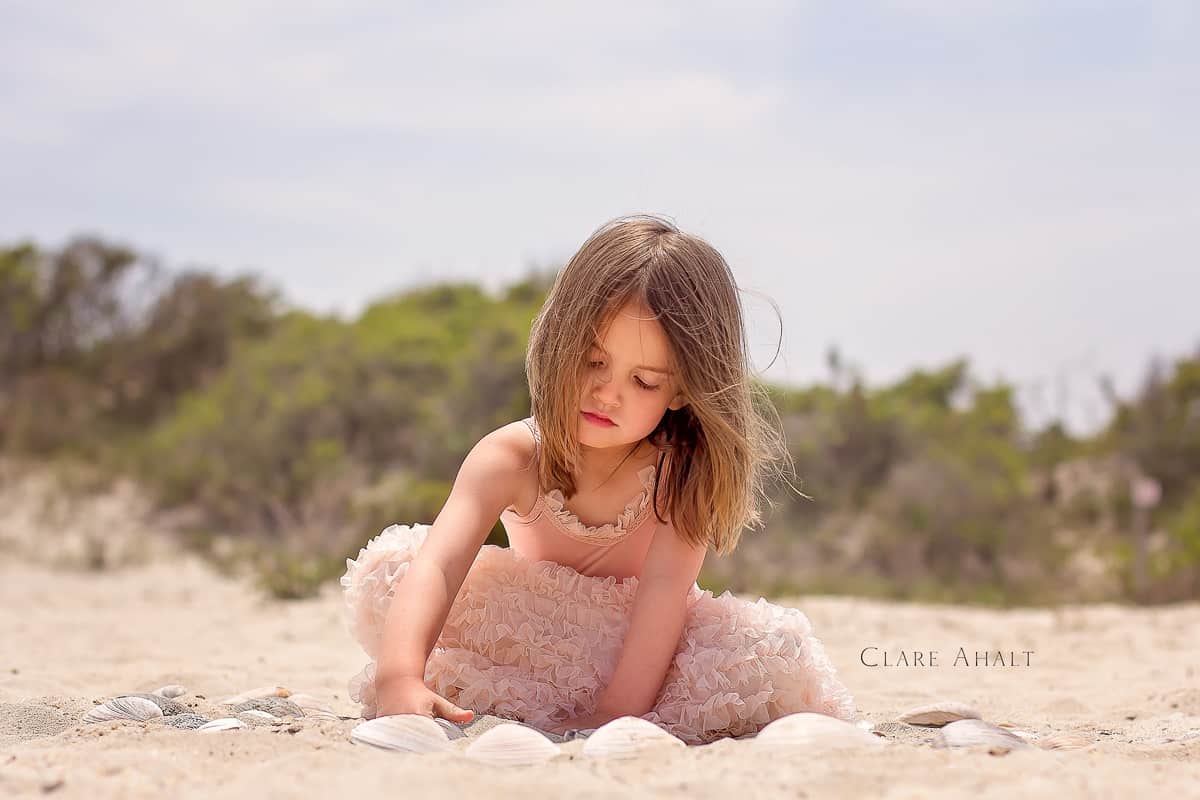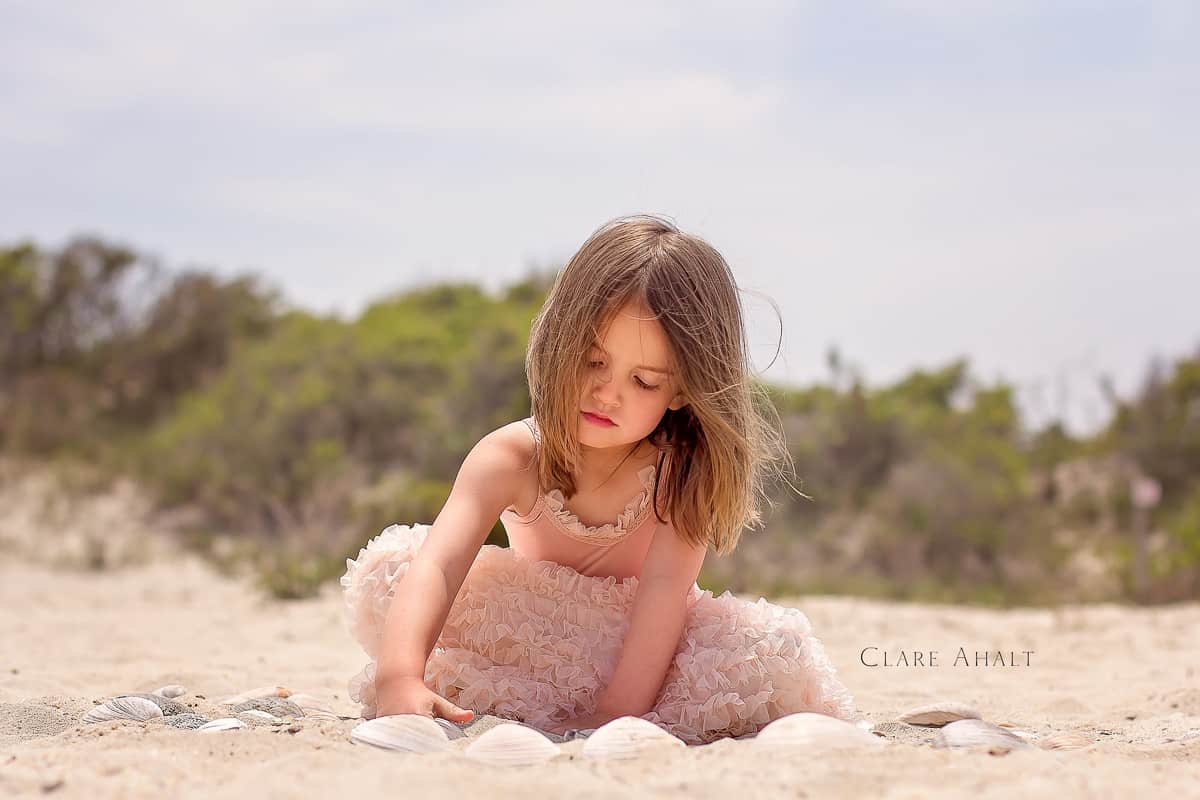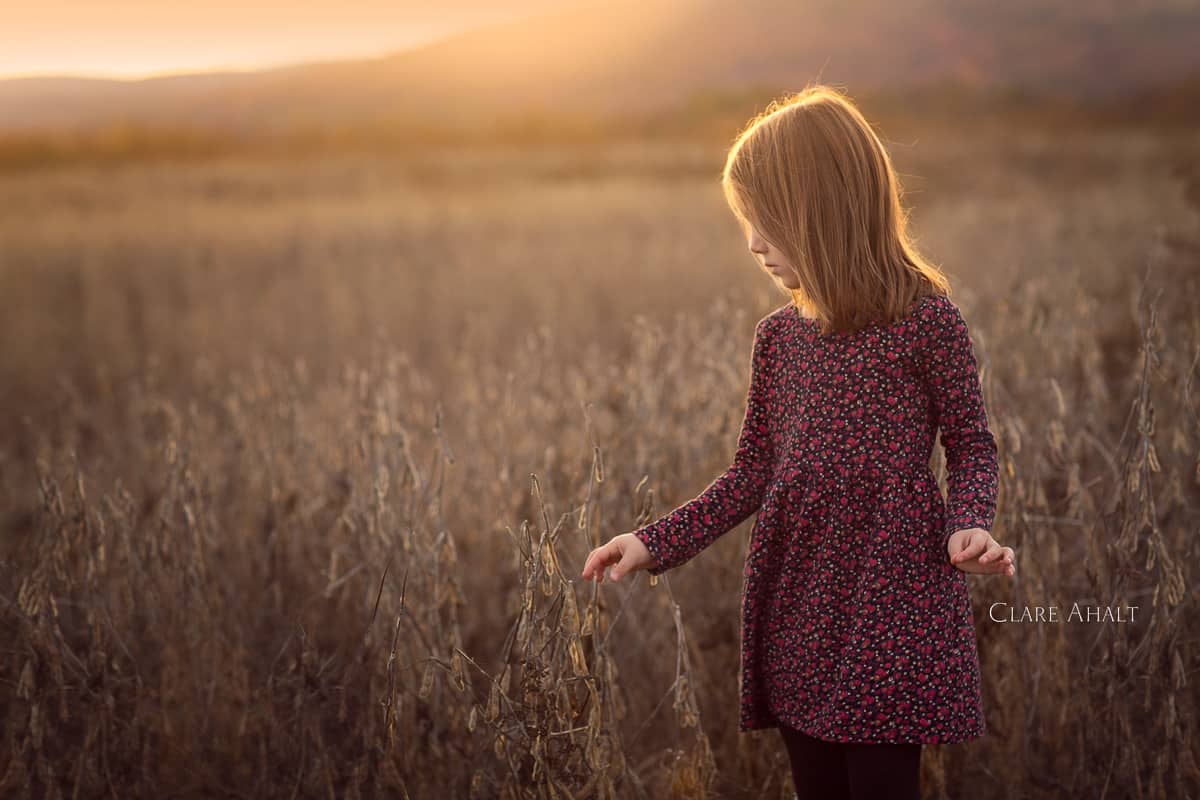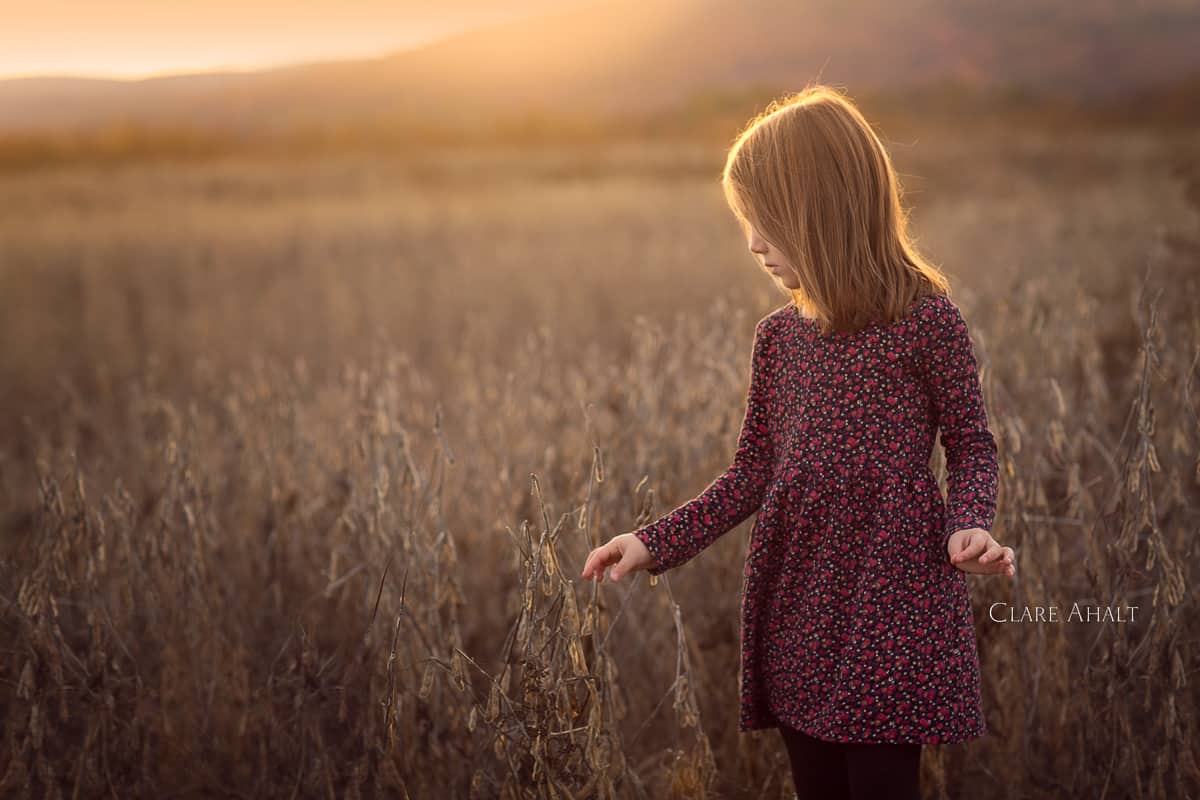 And (again) be patient.
I try and involve my daughter as much as possible in the shoot and frequently she gives me some great ideas.
Sometimes she gives me suggestions that I know will not work, but I will do what she has put forward so that she remains an involved participant.
Use the Environment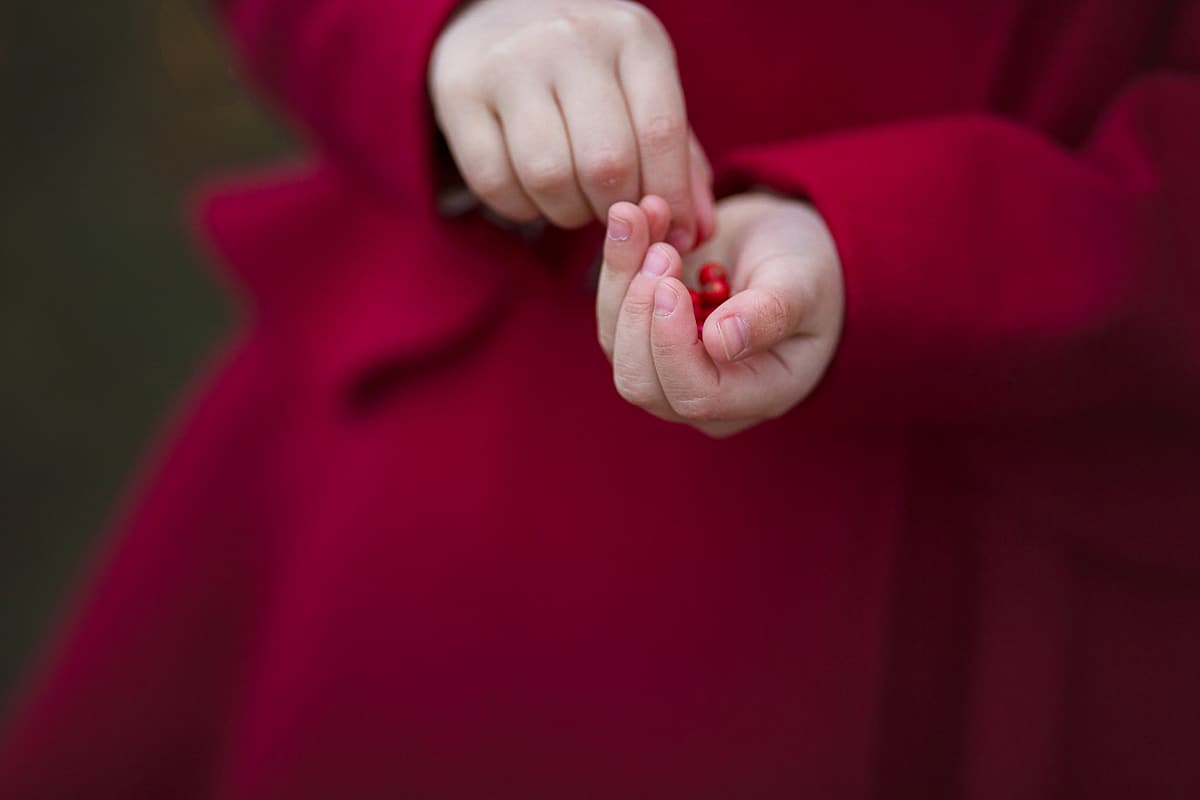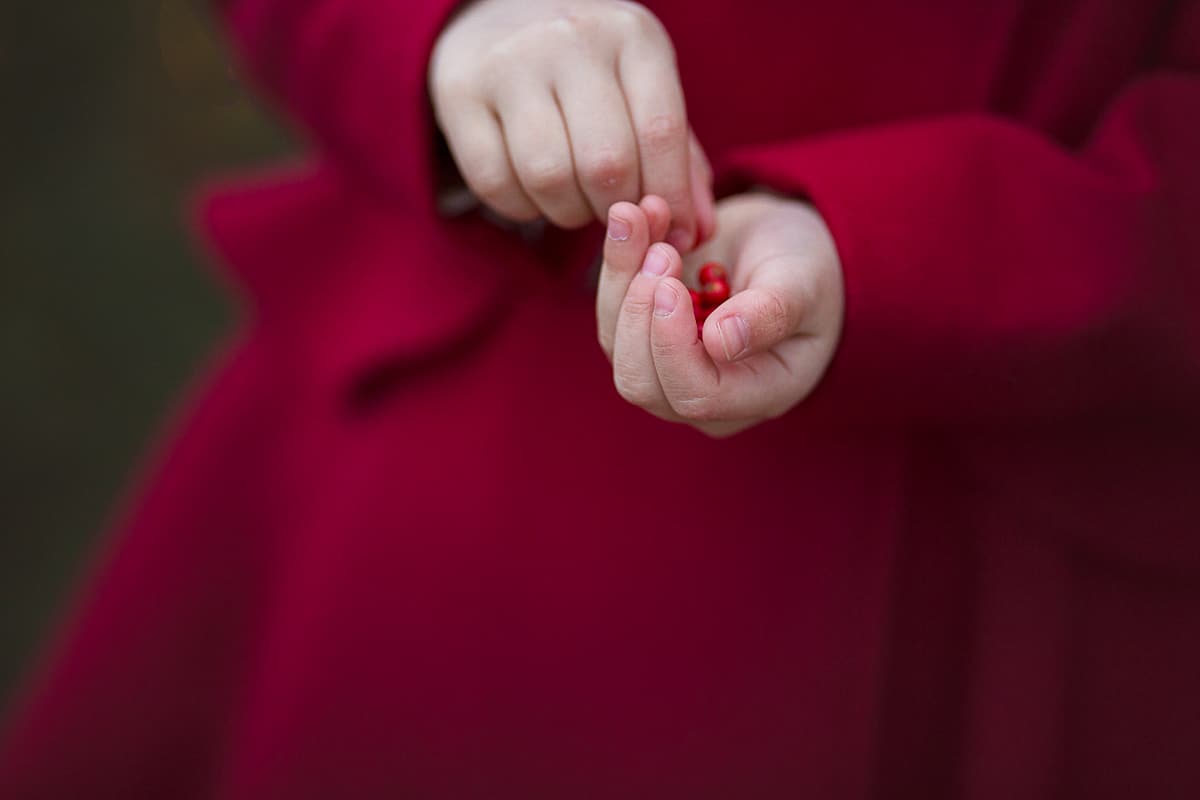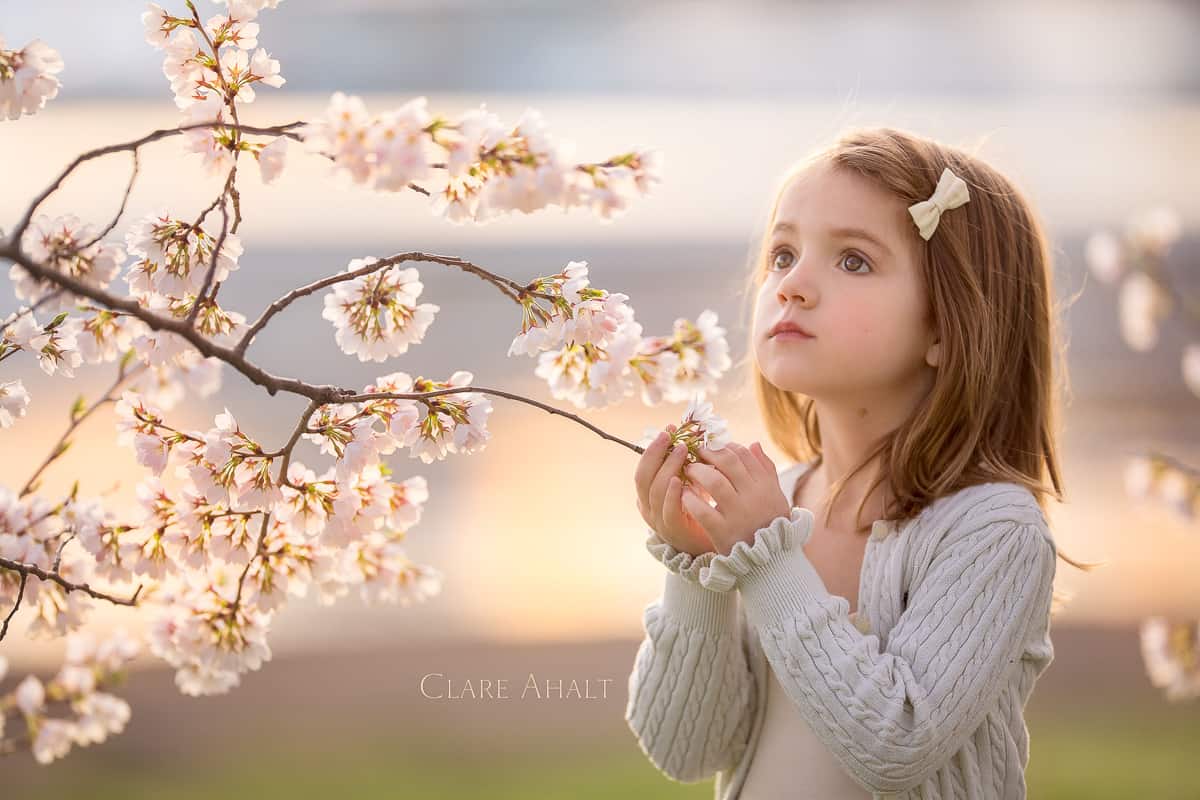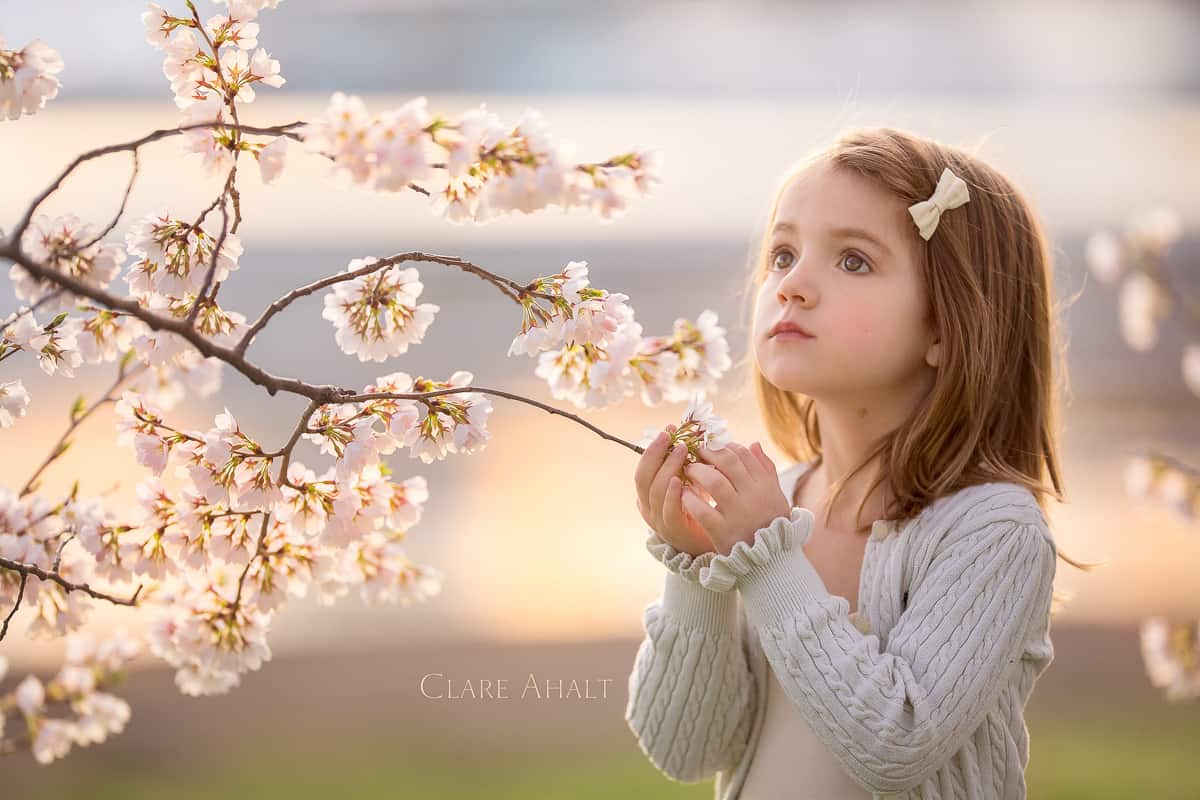 Ask your children to look somewhere, pick up the grass, pull berries off a tree etc.
If you give them something to do they are more likely to stay engaged with you more than if you ask them to sit and smile at the camera.
Get Natural Smiles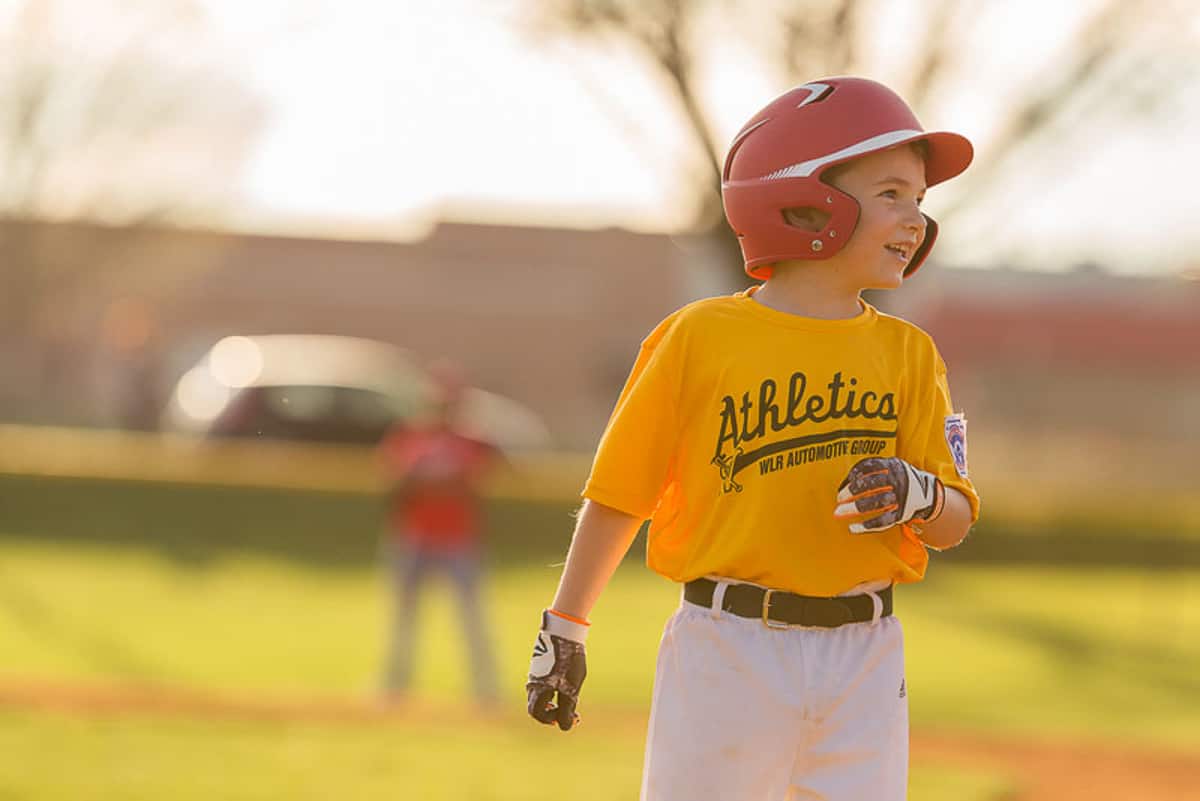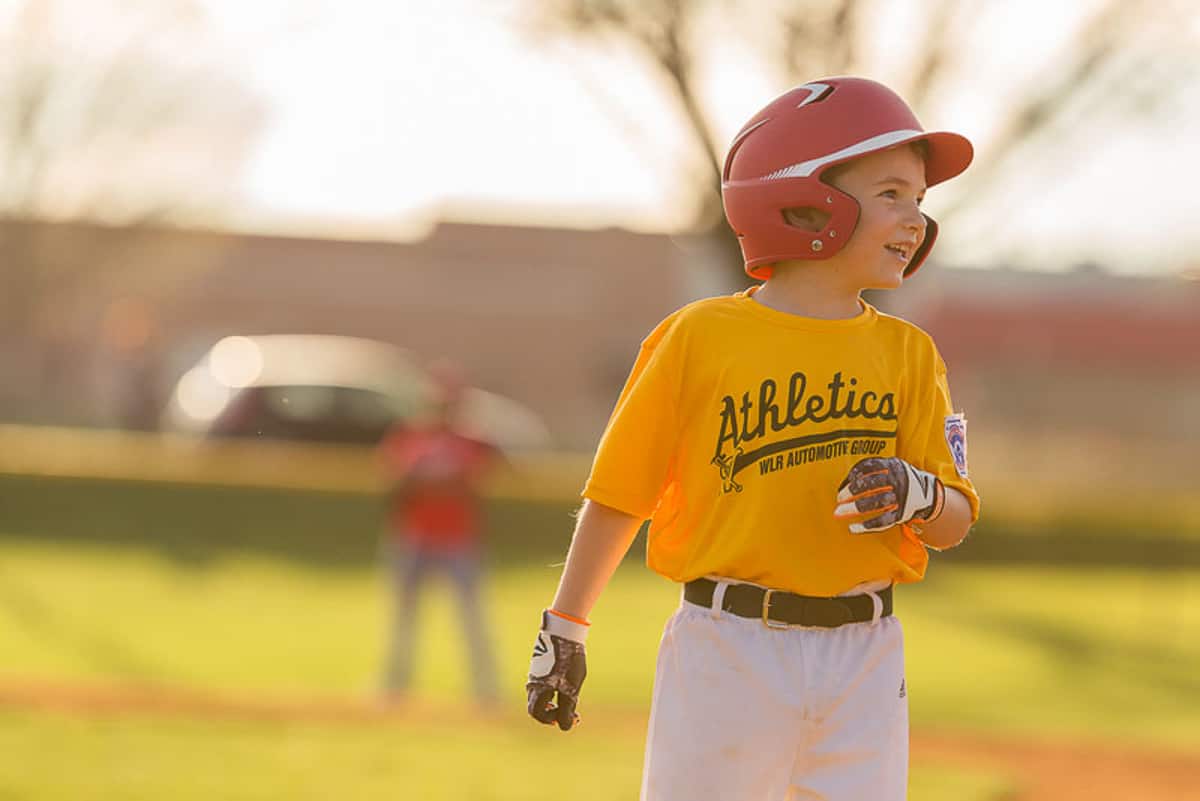 If you want shots with your children looking and smiling at the camera, have a friend or parent stand right behind you at the same level as you and do something silly.
Or if it's just you (I shoot alone) tell them a joke or do something that you know will make them laugh.
This way you can be sure to get natural smiles rather than forced "cheeses".
Clare explained to us that she prefers to photograph children more candidly, sometimes looking away, and without forced smiles.
In her words, you're "looking into the eyes of their souls" and "capturing a moment of peace".
This results in a more natural and dramatic result, as you can see from her below photos.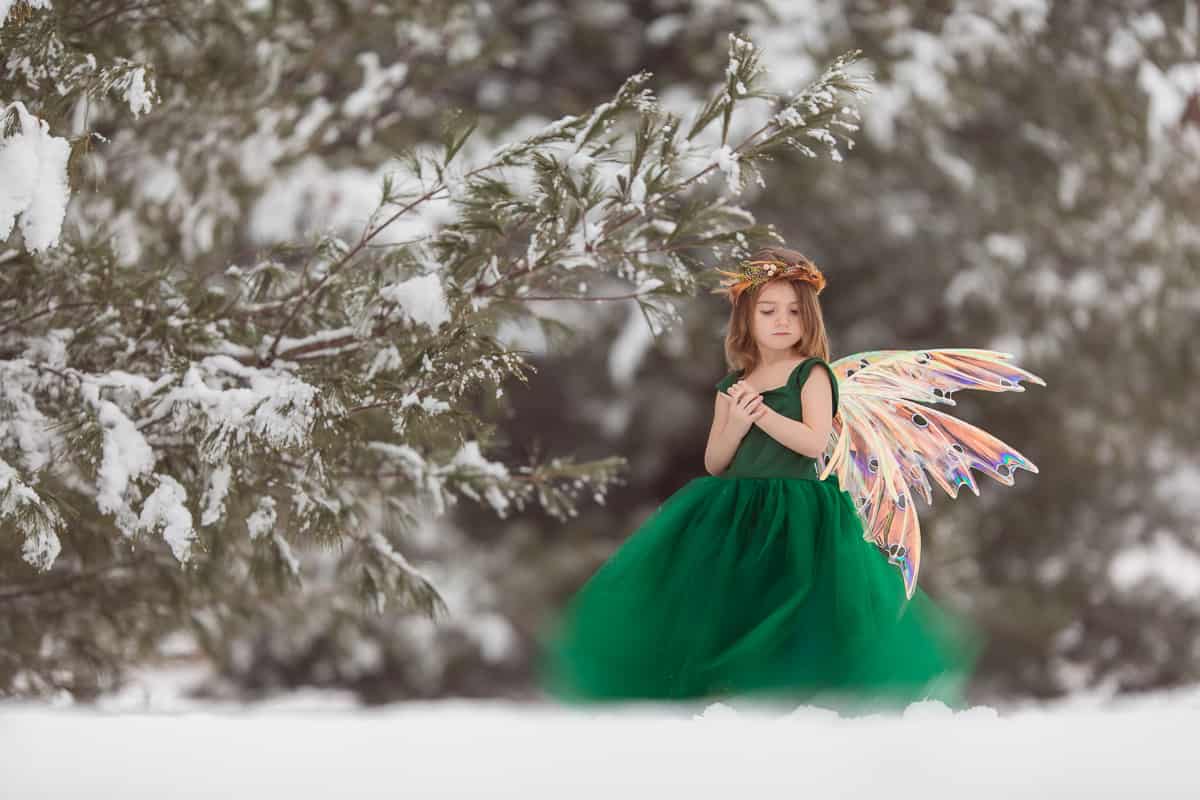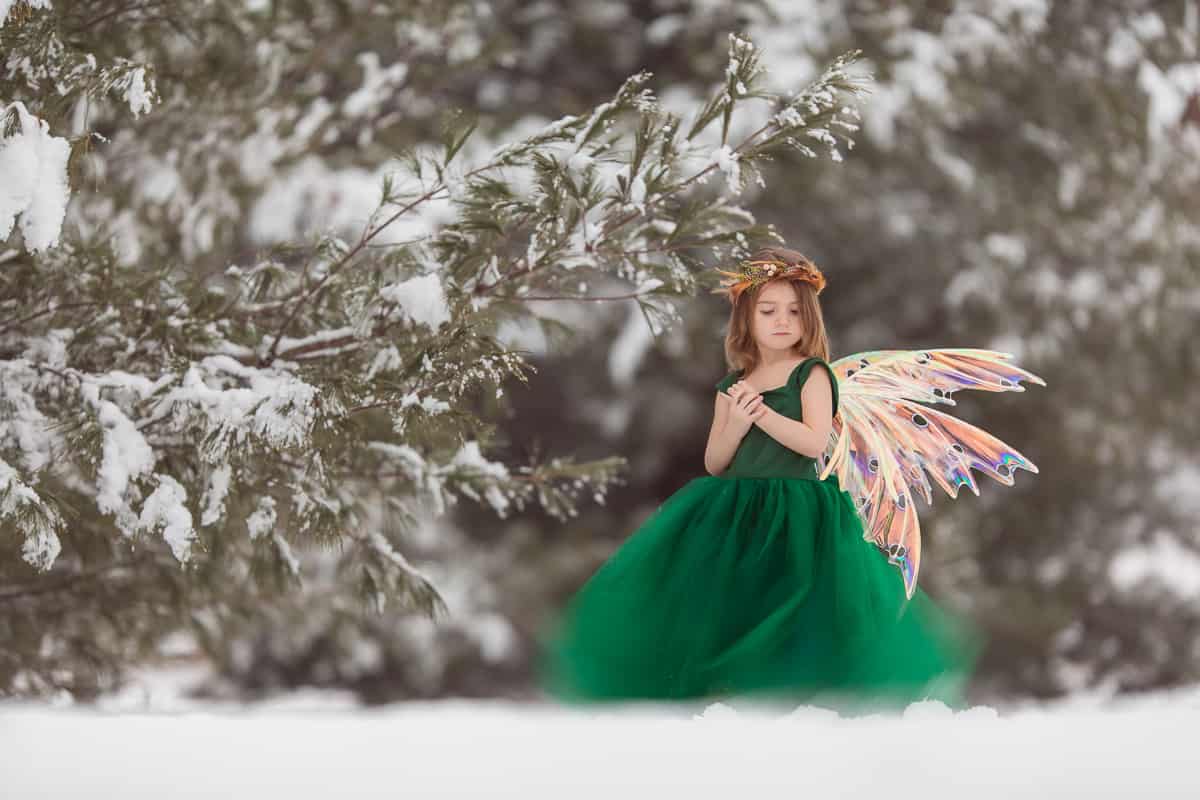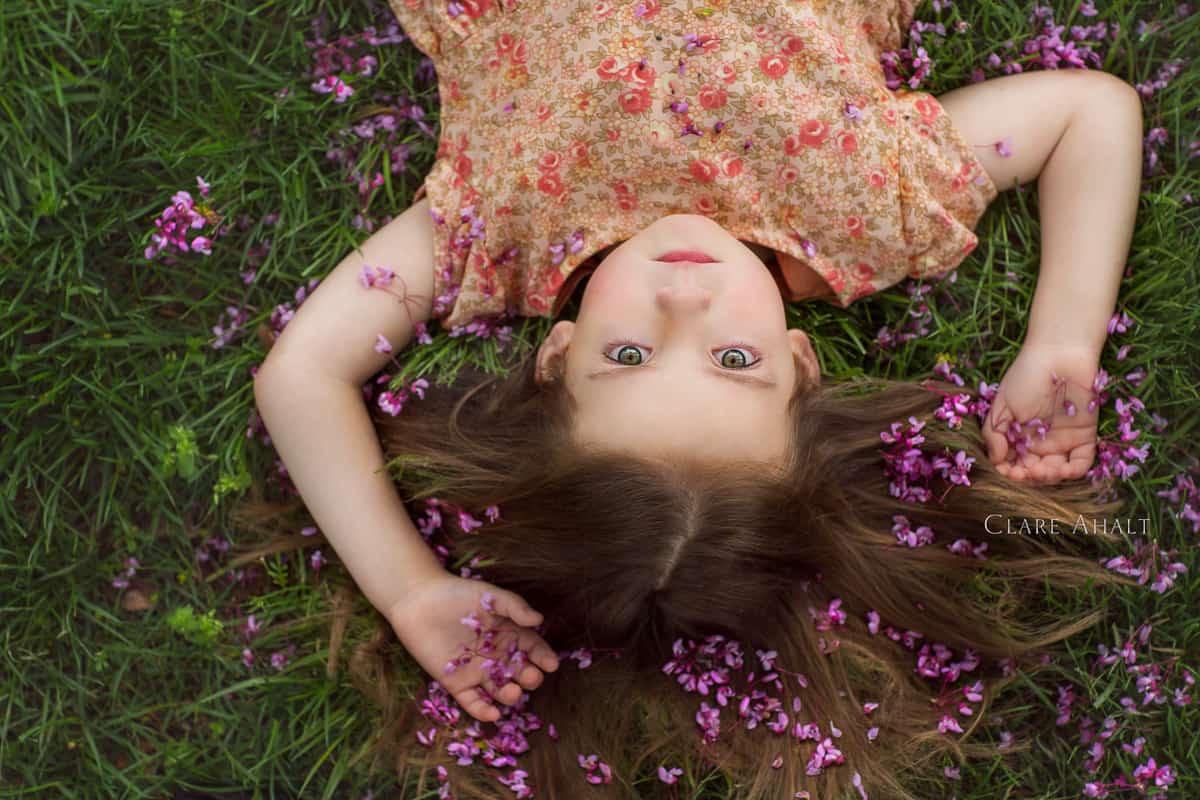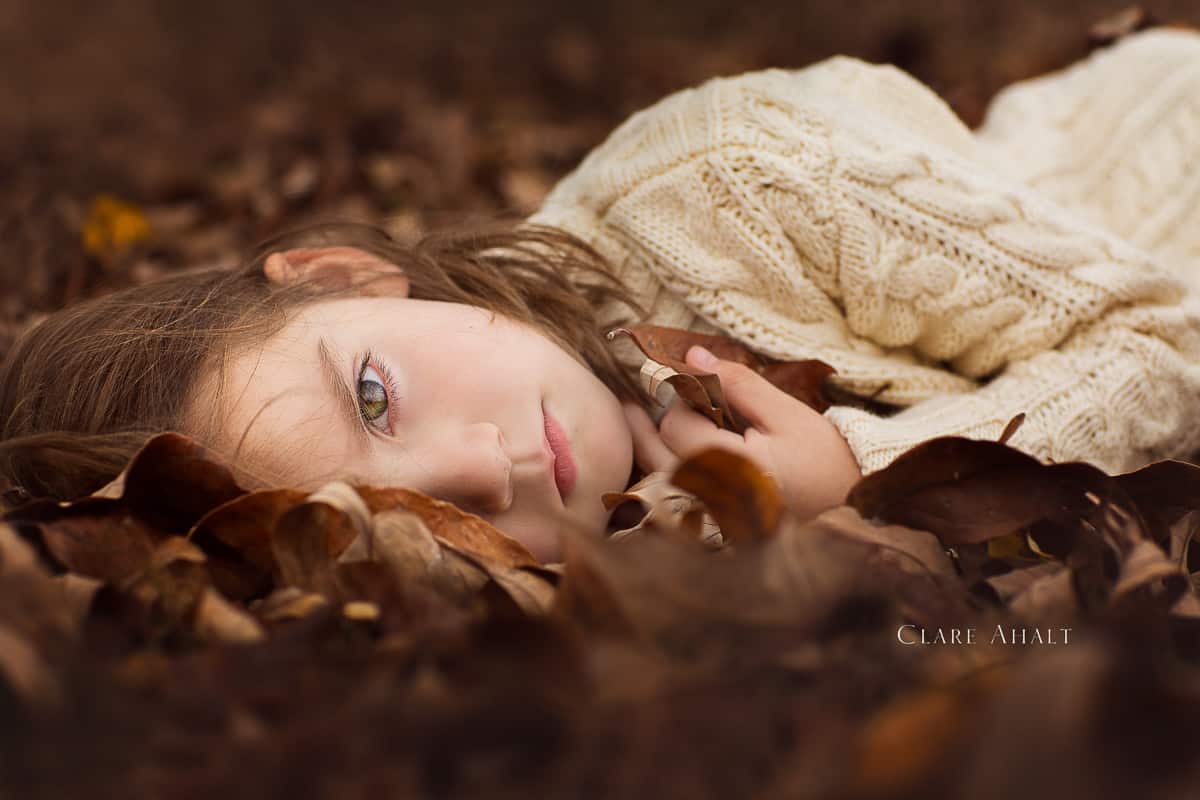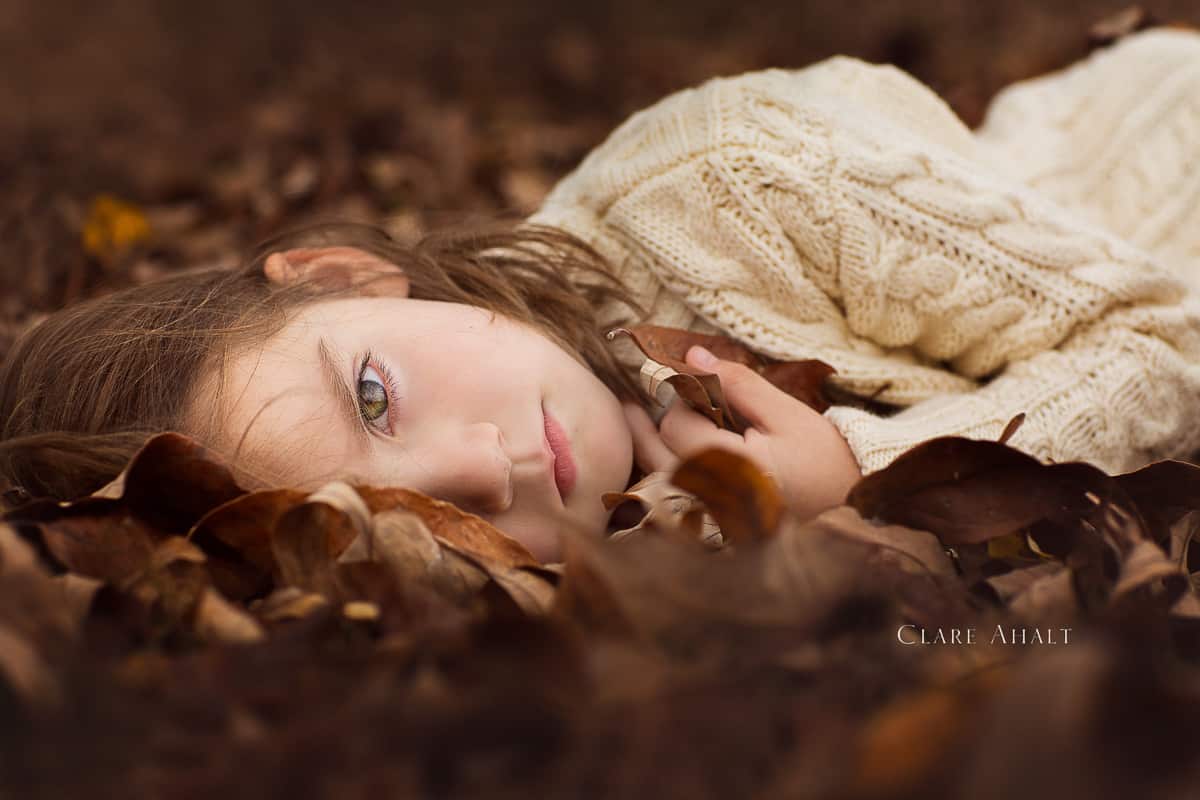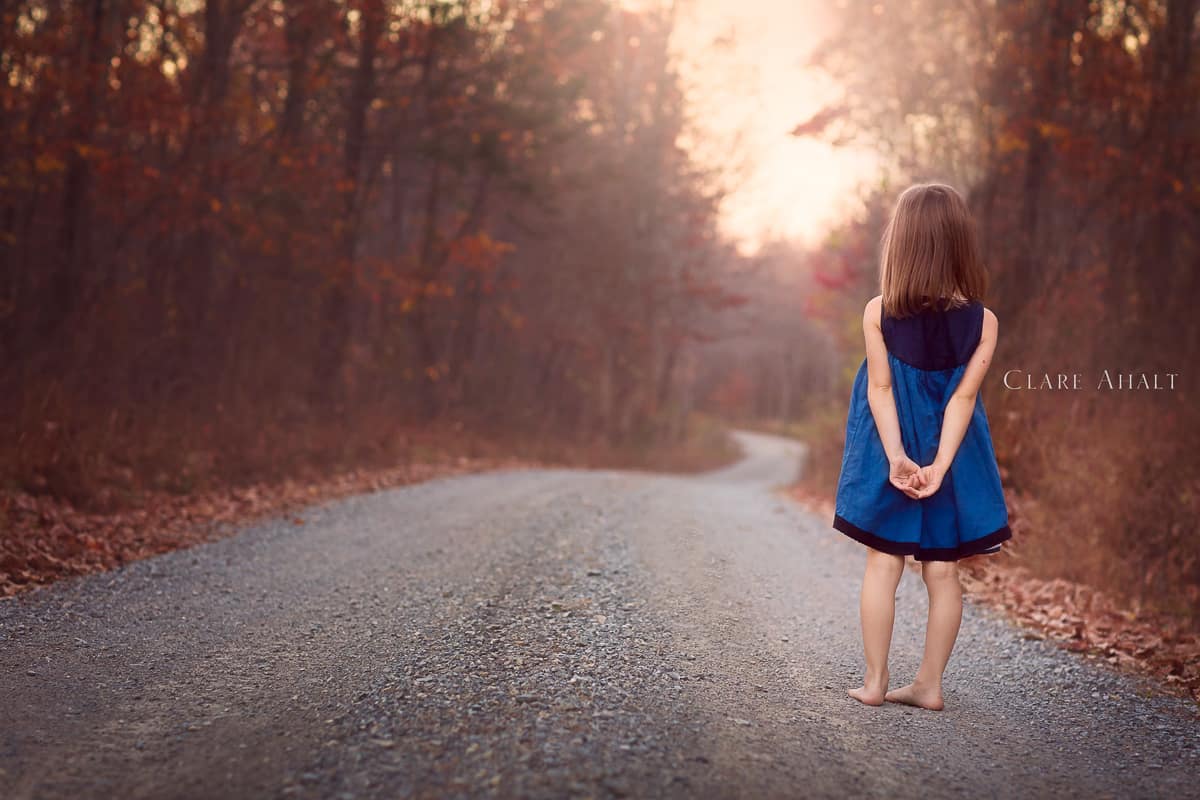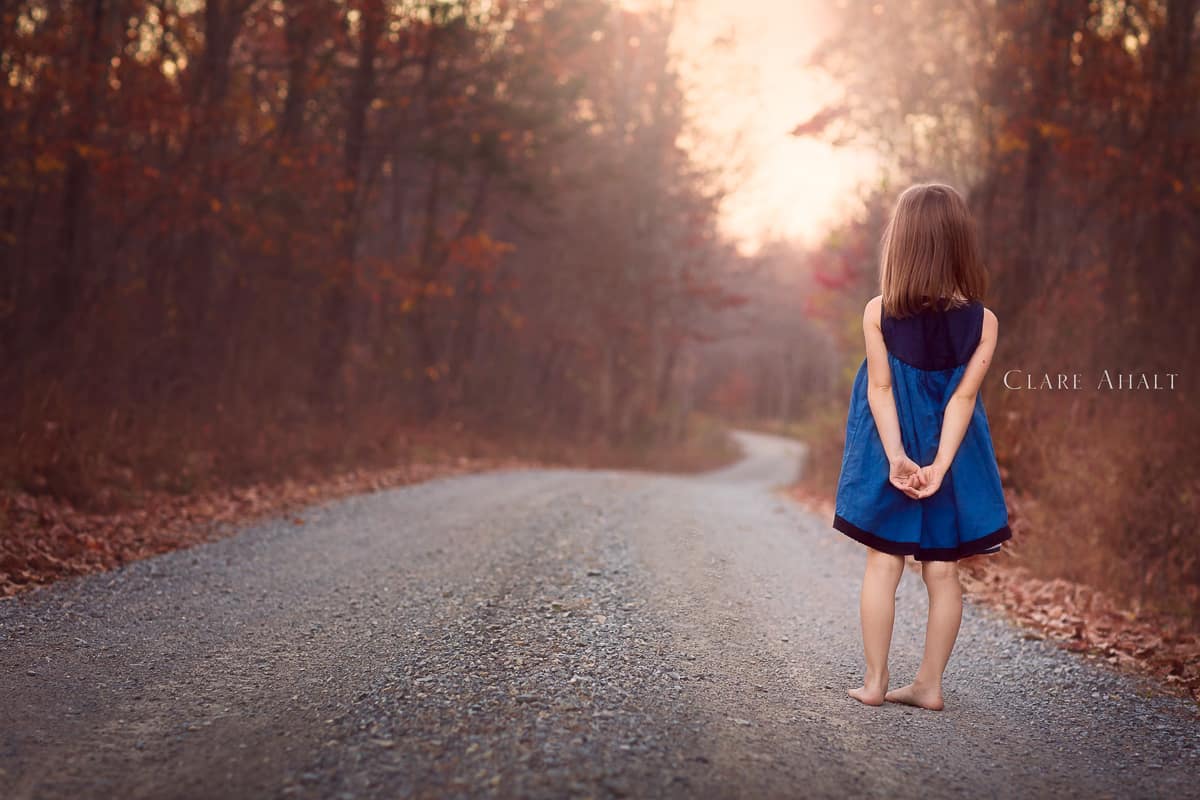 And to think all these years, I've been forcing my son to smile in pictures!
Going forward with my own photography journey, these tips will help me tremendously and have inspired me to take it to the next level.
To stay in-the-know with what Clare's doing with her photography, follow her on Facebook, Instagram, Twitter, Pinterest, & 500px.
Right now Clare is offering a $150 print credit to readers of our blog, good until June 30, 2016!
What tried and true tips do you use when taking family photos?
Not just for the holidays, but for any time of year.
Let us know in the comments!
Happy photographing!

Pam is married and has 1 son – a middle-schooler in his teen years. She followed Terri to Frederick in 1999. She absolutely loves going to yard sales and estate sales and finding hidden treasures.
read more...