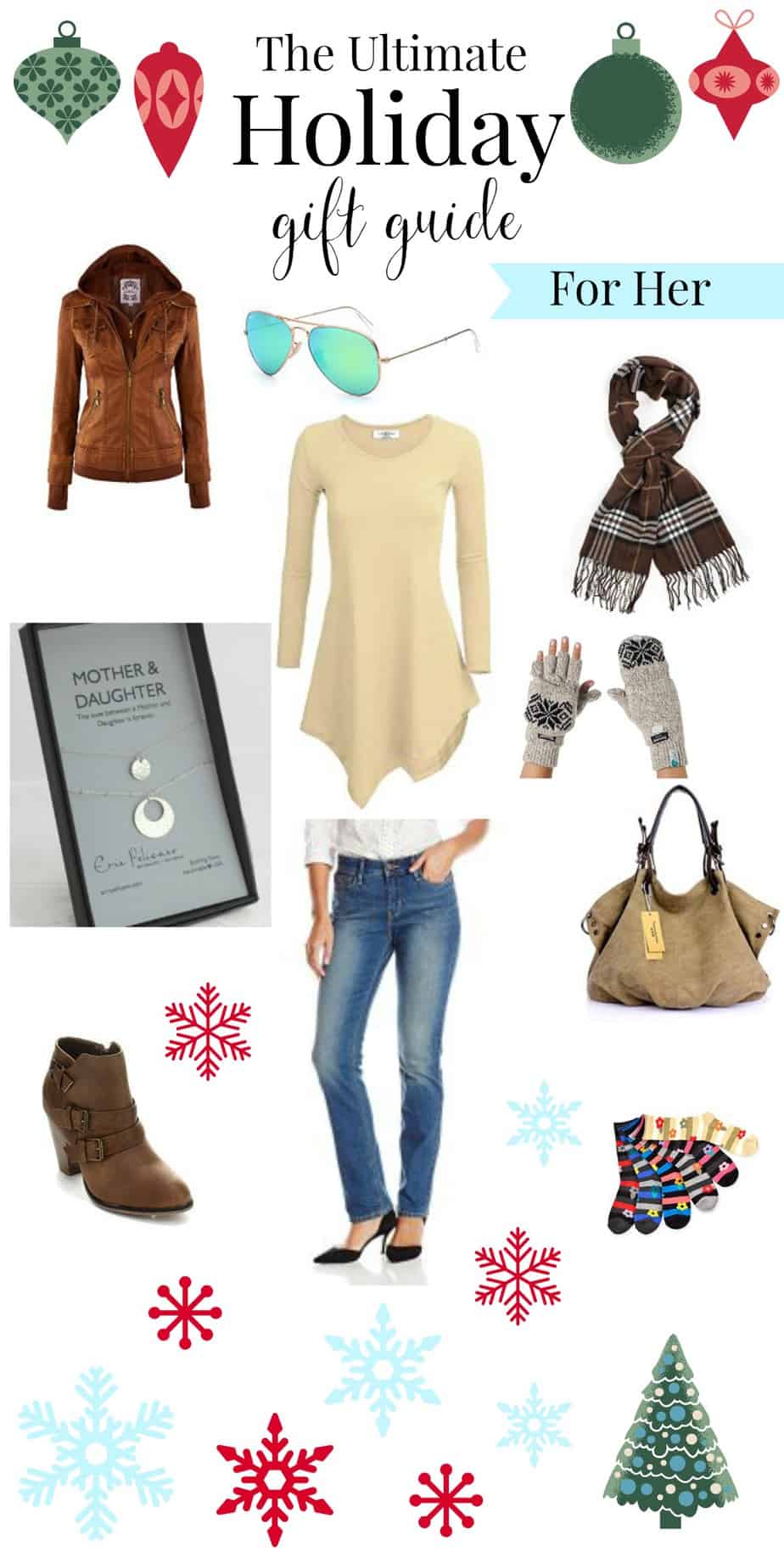 Tis the season to be shopping your heart out, looking for just the right gift for all of the nice, and maybe sometimes naughty, loved ones on your gift list.
We here at Housewives of Frederick County have always wanted to put together a holiday gift guide but just never got around to it, until now!
Holiday Gift Ideas For Her
I'm so excited to present to you our very first set of holiday gift ideas specifically for HER!
And you know that 'HER' can be any of the ladies in your life.
Your momma, your daughter, your friend, your sister, you aunt, your sister-in-law, your mother-in-law, your wife, or even YOU!
With the exception of the gorgeous Erin Pelicano Mother & Daughter necklaces, all of the items on this gift guide are available on Amazon.com.
My favorite place to shop!
And speaking of Erin Pelicano Jewelry, as a special gift to our readers, Erin is offering a  15% off discount using Promo Code: HFC2015 good through 12/31/15.
Below is the list with all of the links.  Just click on the items that you're interested in and the link will take you directly to it.
Some of these links are affiliate links. If you click on them & make a purchase, I will receive a very small percentage – like a few cents.  However, this does not affect the price you pay for these items.
So, there you go!
No more wondering what to get that lady in your life.
I promise you, if you get one or a few or even all of these items, that special lady in your life will be very grateful!
As a matter of fact, I'll be forwarding this to my hubby so that I can get a few of these goodies!
Happy shopping!

Pam is married and has 1 son – a middle-schooler in his teen years. She followed Terri to Frederick in 1999. She absolutely loves going to yard sales and estate sales and finding hidden treasures.
read more...