We're giving you, our readers, an early holiday gift this year with our first ever, epic Frederick, Md Holiday Gift Guide!
Not only are we giving you high quality, unique holiday gift ideas from some of the best businesses in Frederick, but also our readers get exclusive access to reader-only discounts!
See how much we love you?!
This post is sponsored by participating businesses. All opinions are my own.
2020 Holiday Gift Guide for Frederick, Md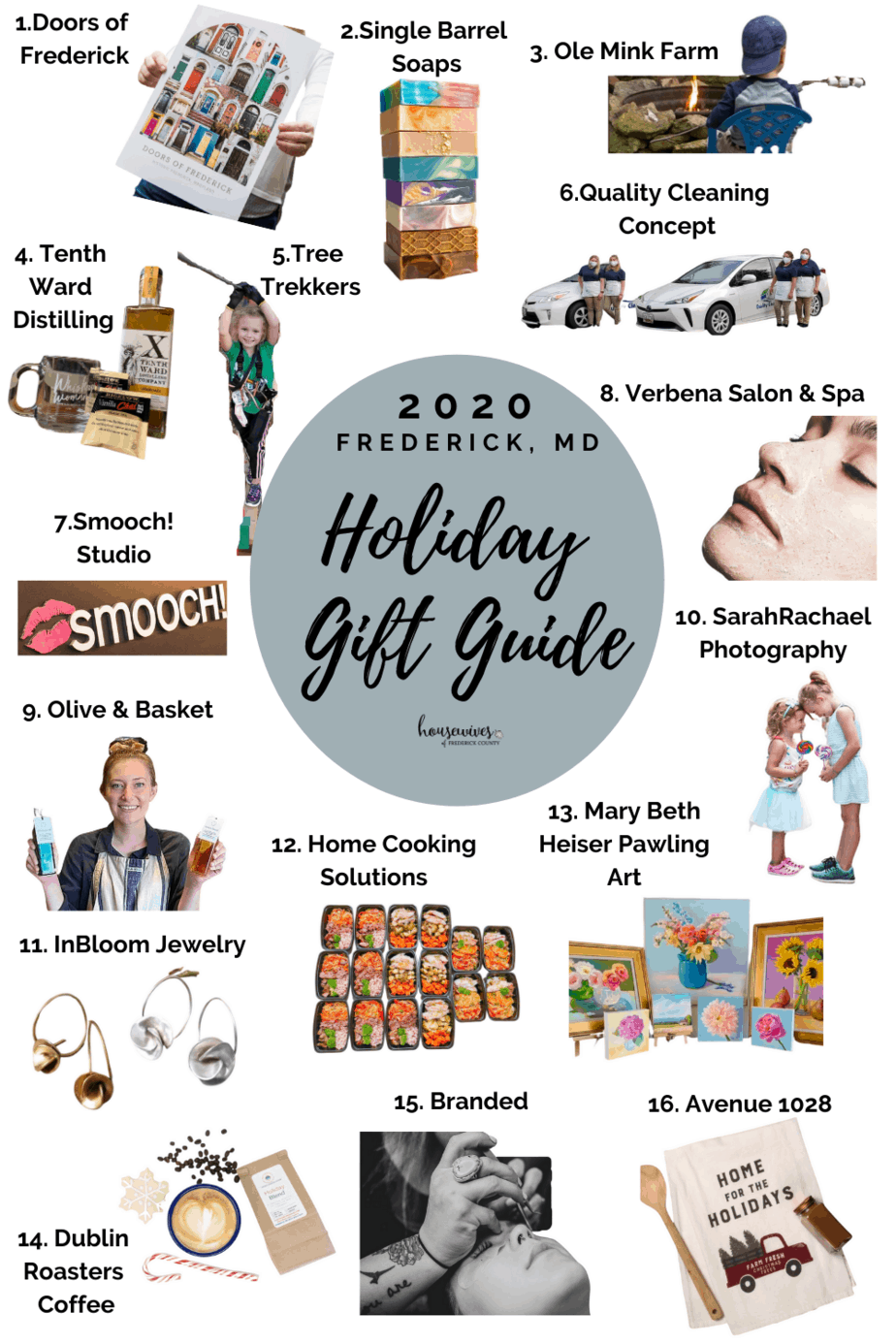 Undoubtedly, we Fredericktonians are super spoiled due to the abundance of shopping choices we have right here in our town.
Needless to say, it's a good problem to have, but where do you even begin your shopping when there's so much to choose from?
For this reason, we decided to make your life a lot easier during this shopping season by getting your holiday gift guide list started, so you can check it off as soon as possible!
Our Holiday Gift Guide & Why Shopping Local Matters
Without a doubt, we all know that shopping local greatly benefits our Frederick community and business owners.
Apart from this, why else does shopping in Frederick County matter?
Briefly, here are a few really good reasons:
Shopping local helps Frederick's economy because money is spent and kept in our community.
You can actually get to know the very invested and passionate business owners.
Shopping local maintains Frederick's unique, one-of-a-kind, local flavor.
The customer service at small businesses is way better than what you'll get at a retail chain!
You don't have to fight the crowds when you shop small.
Enjoying a pleasant shopping experience results in less stress and hassle.
Items you'll find at Frederick small businesses are so much more thoughtful, unique, personalized and exclusive.
Moreover, you'll feel so much better knowing that you've supported small business owners right here where we live!
How We Came Up With Our Holiday Gift Guide List
Unquestionably, we've personally enjoyed so many great experiences with Frederick County businesses through the years.
Therefore, we felt it was high time we shared with you some of our all-time favorites, all wrapped up in a holiday gift guide bow, just in time for the holidays!
In addition, to make it even easier for you the shopper, we decided to only include one business exclusive to each category.
Clearly, we are super excited with who we were able to get on our holiday gift guide and we know you will be too!
Finally, without further ado, we give you our 2020 Holiday Gift Guide for Frederick, Md.
1. For The Person Who Loves the beauty of Downtown Frederick: Doors of Frederick Poster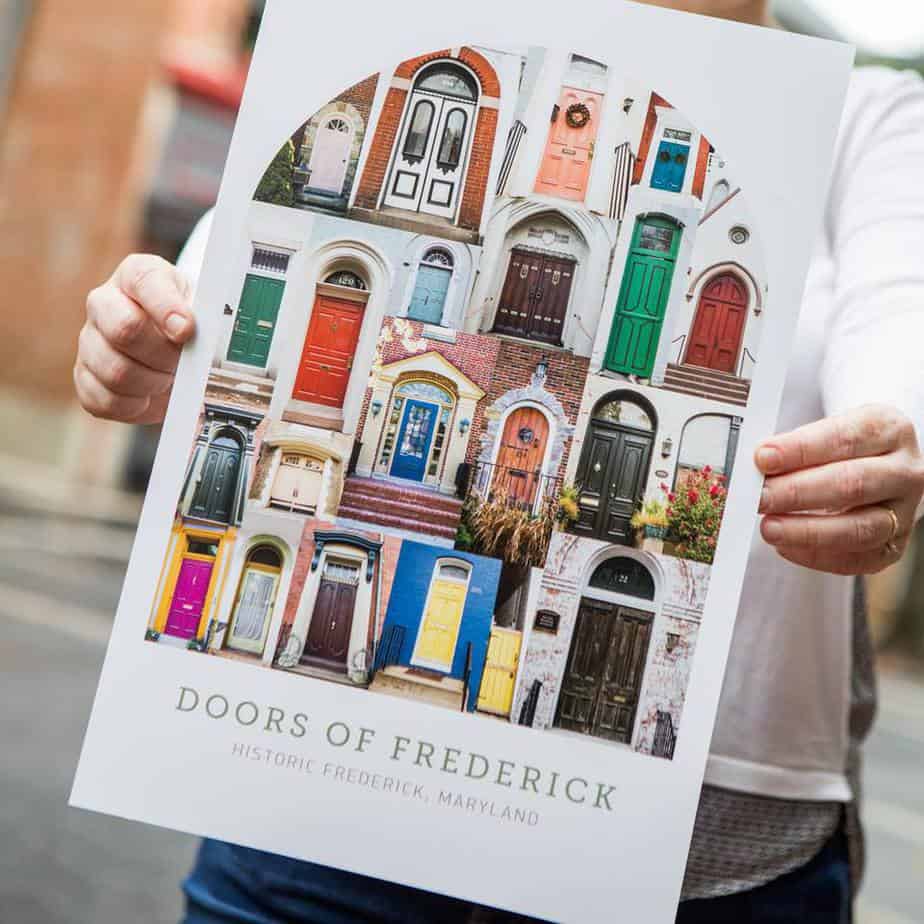 Doors of Frederick Poster
Mary Kate Battles – Creator
Email: [email protected]
Why we love Doors of Frederick
You guys! We've known MK (Mary Kate) for many years as she took our headshots for our website and our social media platforms.
Indeed, MK is a very reputable, well-known photographer in the DMV area.
Whatever MK sets out to do, she does it right!
Clearly, this Doors of Frederick project is no exception!
What a great gift this would be for anybody on your list who appreciates our beautiful Downtown Frederick as much as we do!
About Doors of Frederick
"Doors of Frederick is a personal project by photographer MK Battles sharing and celebrating the beautiful doors in our beloved historic city. After several years of admiring all the doors, MK decided to start documenting them. The poster is a way to share her project with others."
"MK moved to Frederick in 2008 and instantly fell in love with the people and homes of Downtown Frederick. MK is a full-time professional photographer who focuses on business and lifestyle imagery with her company Mary Kate McKenna Photography. Her work can be seen in national magazines, on corporate materials, and, her favorite place, on the walls of hundreds of happy clients."
2. For The Person Who Loves Handcrafted, Small Batch, Bath & Body Products: Single Barrel Soaps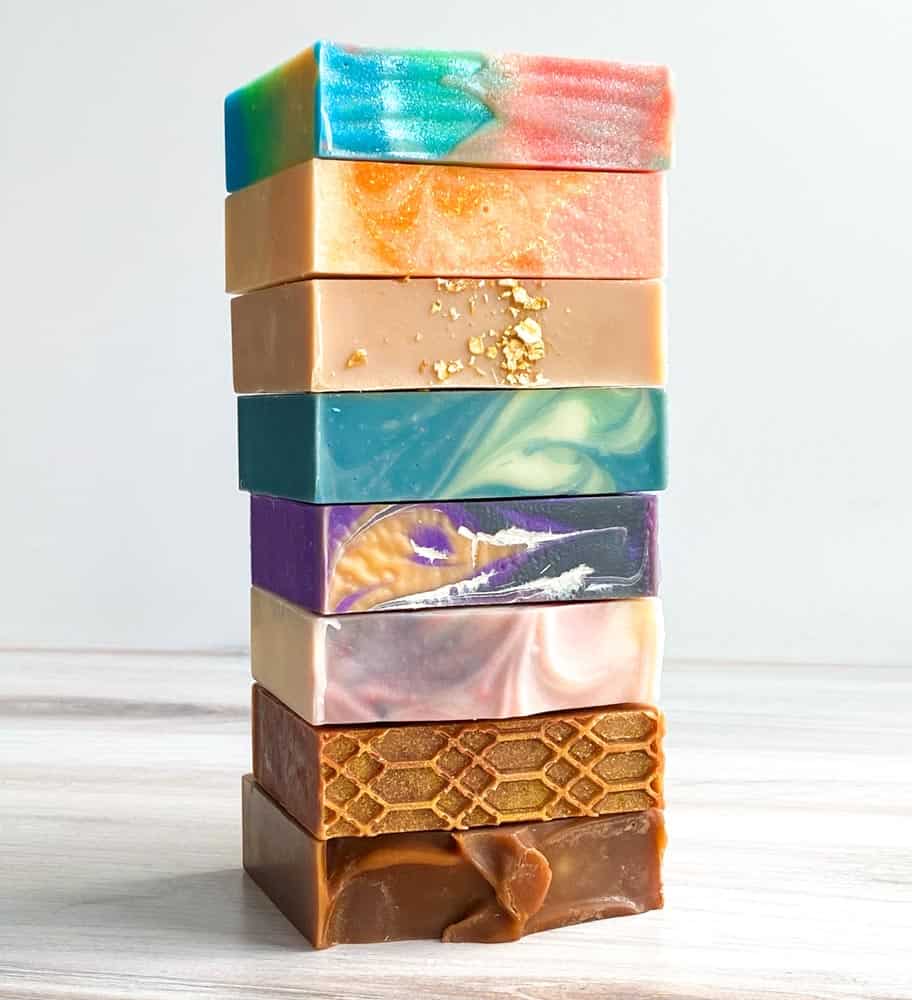 Lauren Pulz – Owner
Mt Airy, Maryland
(443) 300-7271
I don't know about you, but I can never have too many fun soaps and lotions!
Without a doubt, Single Barrel Soaps would be an awesome gift for anybody in your life who enjoys pampering themselves with fun bath & body products!
3. For The Person Who wants to Enjoy a Rustic Getaway: Ole Mink Farm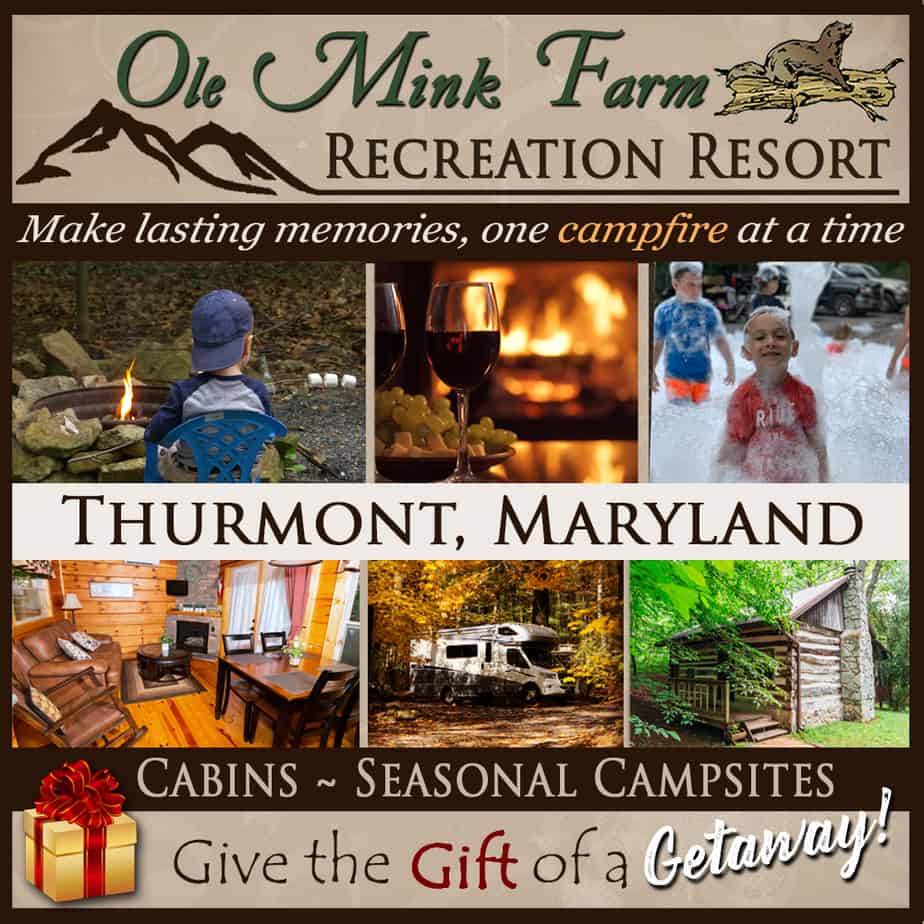 Why we love Ole Mink Farm
We've partnered with Davada in the past, promoting Ole Mink Farm, and discovered that this recreation resort located right here in Frederick County, is one of Frederick's best kept secrets!
Absolutely, Ole Mink Farm would be an awesome gift idea for the person who wants to go on a cozy getaway in the Catoctin Mountains!
About Ole Mink Farm
"Give the gift of a getaway at Ole Mink Farm Recreation Resort, where you can make memories that last a lifetime! As a family-owned and operated small business, Ole Mink Farm still believes in old-fashioned charm and hospitality, so you may not want to leave! Their gift shop features unique souvenirs as well as other local products, including ice cream from a nearby dairy farm!"
4. For the person who appreciates high quality, small batch spirits: Tenth Ward Distilling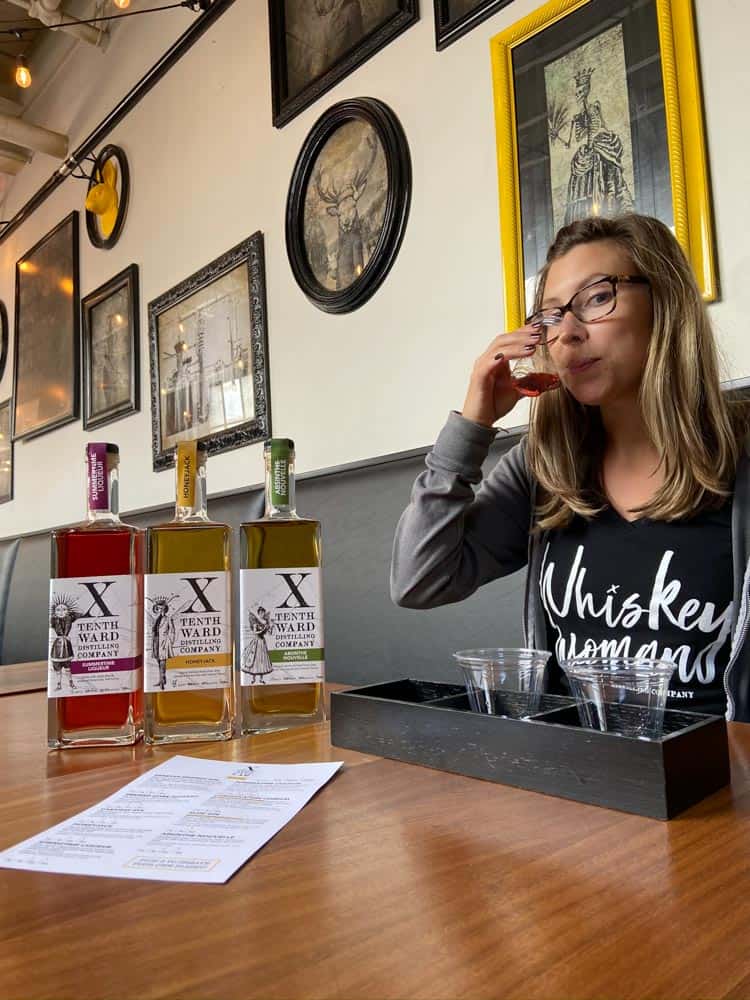 "Each spirit tasting flight includes three (3) 0.5 oz pours of any available spirit on our tasting menu. Choose between a variety of whiskeys, liqueurs, gin, brandy, or even Maryland's first and only absinthe!"
Why we love Tenth Ward Distilling
Not only do we love us some Tenth Ward Distilling spirits, but also their cocktail lab is so much fun!
We had the opportunity to taste test several of their cocktails last year when they teamed up with Flying Dog Brewery for their first Thanksgiving Pop-Up event. All of the cocktails were dysfunctional family themed, like their 'Mom Stop Stouting At Me!' cocktail. Always a fun time at Tenth Ward!
Obviously, a Tenth Ward Distilling Company gift would be great for that 'Whiskey Woman' in your life or anybody who appreciates a good, high quality spirit!
5. For the person looking for their next adventure: Tree Trekkers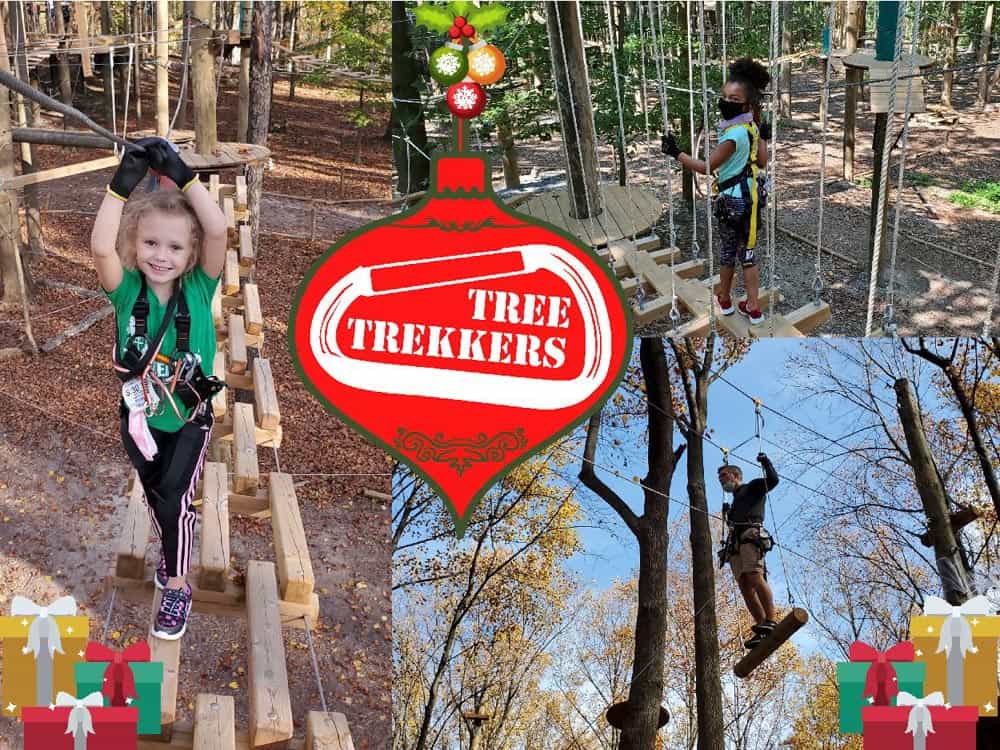 From what we've heard through our friends and our readers, it's an amazing experience and so much fun!
Undoubtedly, Tree Trekkers would be a great gift for anybody in your life who's looking for an 'experience' type of gift.
6. For the Person who Loves a Clean house: Quality Cleaning Concept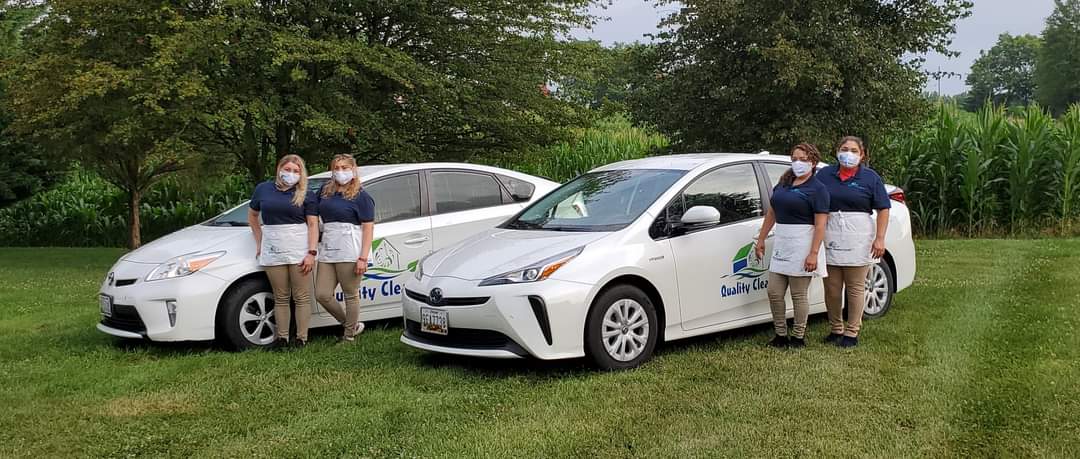 Their work is extremely meticulous, leaving your home smelling and feeling squeaky clean!
Definitely, Quality Cleaning Concept would be an amazing gift for the person who appreciates a clean home without having to do it themselves.
7. For the person who appreciates good quality makeup: Smooch! Studio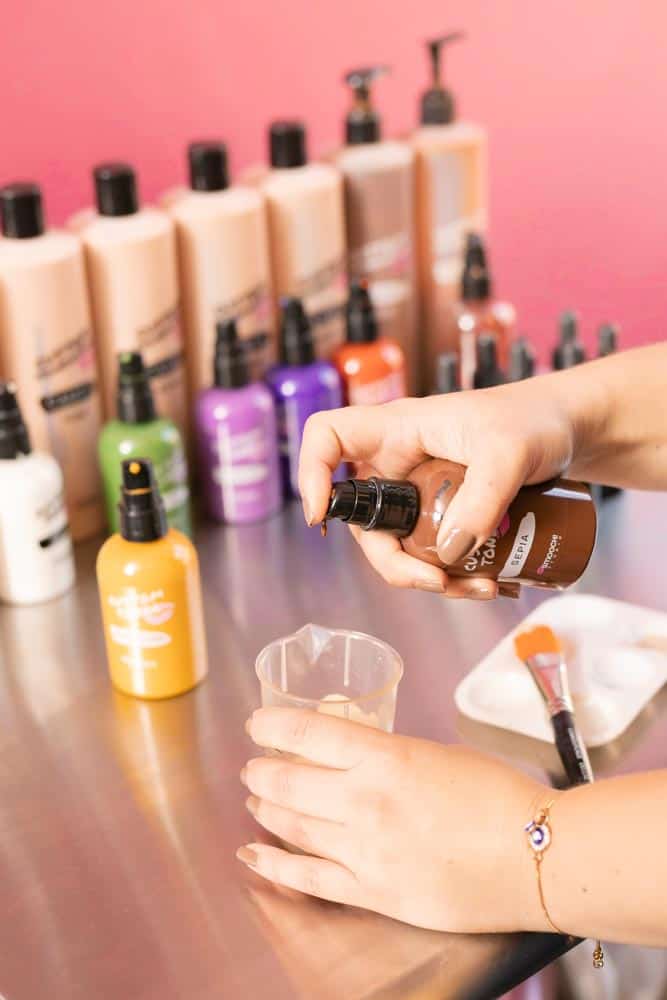 Nicole Knight & Kendra Knight – Owners
8 N. East Street
Why we love Smooch! Studio
Terri and I tried Smooch! Studio's services and products back in 2016 and absolutely fell in love!
Particularly, their custom foundation and custom lip colors are so much fun and personalized specifically to your skin and color preferences.
You even get to name your lip color – Terri's is 'Housewife Hottie'! So fun!
Clearly, Smooch! Studio would be the perfect gift for the lady in your life who likes to look and feel her best!
About Smooch! Studio
"Smooch studio has something perfect for ladies of all ages! Clean, non-toxic skincare & makeup, talented makeup pros who will teach you how to find a routine and look that's just for your lifestyle and personal style. With custom foundation & custom lip color, It's impossible to go wrong."
8. For the person who Loves to Be Pampered: Verbena Salon & Spa
Victoria Vieira – Spa Manager
Why Verbena Salon & Spa is in our Holiday Gift Guide
We heard about Verbena Salon & Spa through our Facebook readers when one of our readers asked for recommendations as to where she should get her lashes done.
9. Olive & Basket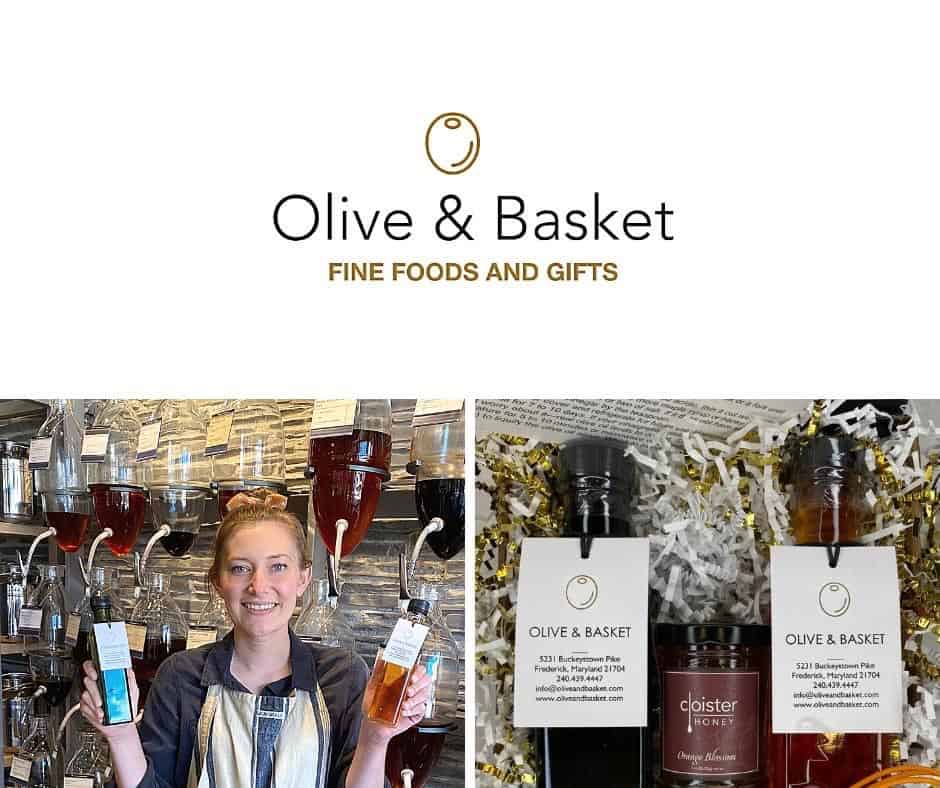 Sharon Streb – Owner
Why we love Olive & Basket
Terri and I go to Olive & Basket anytime we're looking for a unique, gourmet gift for that someone special.
Their selection of oils and vinegars from all over the world is super impressive. And you get to taste them before you buy them!
Olive & Basket would be the perfect high quality, consumable gourmet gift for the person who seems to have everything!
About Olive & Basket
"Olive & Basket is a great place to shop for the holidays because we offer the gift of food
. We help you save time and find the perfect gift especially for those who have everything! We carry over 300 gourmet food items."
10. For the person who wants to document the important moments in their life: SarahRachael Photography
Sarah Rachael – Owner
(301) 906-0033
We met Sarah Rachael through Instagram and absolutely love her photographic approach to telling peoples' stories.
A SarahRachael Photography gift would be perfect for anyone on your gift list who enjoys capturing the special milestones in their life with their loved ones.
About SarahRachael Photography
11. For the person who appreciates custom, handmade jewelry: InBloom Jewelry
Needless to say, our pendants absolutely mean the world to us and are held very close to our hearts.
Stacey is a master at creating gorgeous pieces with a special meaning behind them!
Without a doubt, InBloom Studio would be the perfect gift for the person who appreciates unique, beautifully crafted, high quality jewelry pieces.
12. For the person who appreciates home cooking without having to do it themselves: Home Cooking Solutions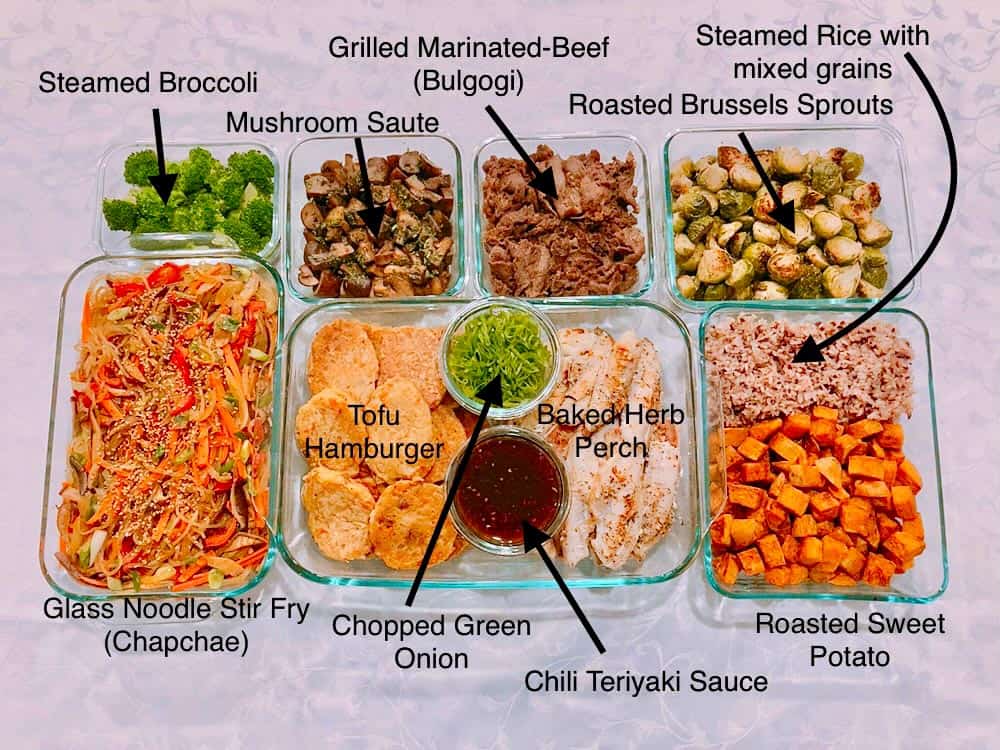 Based in Frederick, MD
Due to the fact that I've always loved flowers and floral images, I really admire Mary Beth's talent!
For example, she seems to seamlessly capture the intricate details of flowers and floral arrangements, giving them texture and depth on the canvas.
In addition, during this unique holiday shopping time, Mary Beth welcomes COVID safe appointments in her Home Gallery. She posts short videos & photos of her latest work on Instagram and FB. Not only does she paint flowers, but she's currently finishing up a painting of Culler Lake and plans to paint more local spots. Commissions are gladly accepted. She would love to work with YOU to help create the perfect art for YOUR space!
Absolutely, Mary Beth Heiser Pawling's art would be the perfect gift for that person who appreciates bright, cheerful, gorgeous original oil paintings.
14. Dublin Roasters Coffee Inc.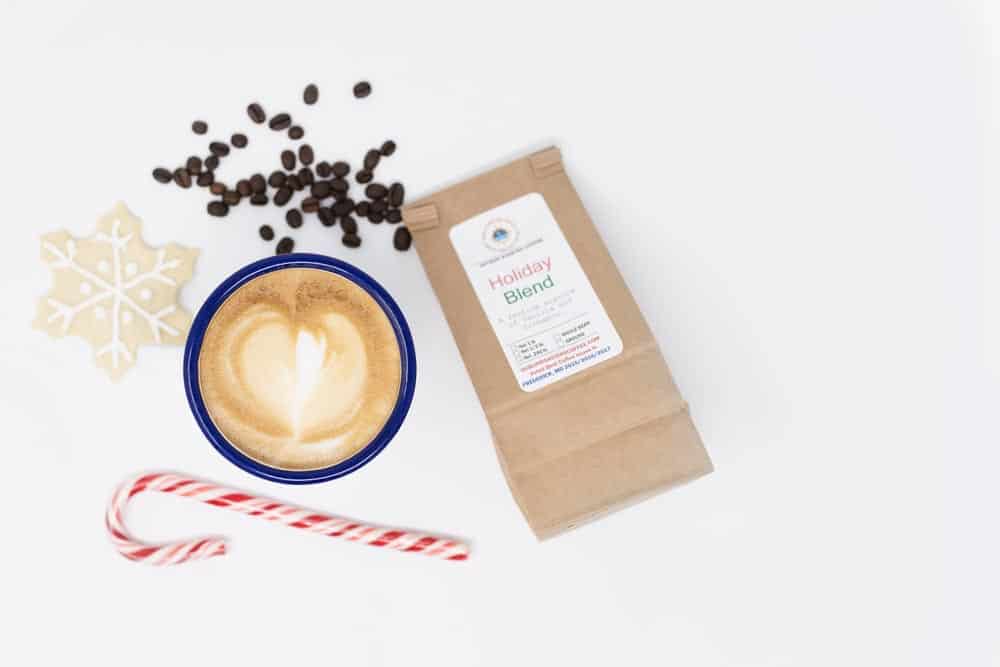 Dublin Roasters Coffee, Inc.
1780 N. Market St.
Frederick, Md 21703
(301) 228-9367
Coupon Code: Use code "Housewives10" on our website for a 10% discount valid from now until 12/31/2020
Why we love Dublin Roasters Coffee
Terri and I have always gravitated to Dublin Roasters Coffee whenever we need to go somewhere to get a good cup of coffee and sit and talk for a while.
The owner, Serina Roy, is the nicest person you'll ever meet and is always using her business to help others through charities and donations.
A few years back, we held a huge Sparkle & Spirits holiday party at a local restaurant and Serina was one of the first people we asked for a raffle prize donation to benefit Blessings in a Backpack.
As always, she was quick to respond with several gift certificates from Dublin.
Serina takes great pride in her coffee, her shop, and the patrons who visit there.
Clearly, a holiday gift from Dublin Roasters would be perfect for anybody on your list!
About Dublin Roasters Coffee
"Dublin Roasters is not your typical coffeehouse – simply put, we are fueled by love and positivity. From the beginning, we envisioned Dublin Roasters as more than just a place to get coffee. We have created a comfortable, inviting, safe, atmosphere and we strive to always be an integral part of this great community, in a number of amazing ways. We regularly participate in School fundraisers, donations to all that have the need, network and find solutions in the community, donate our space for groups, and anything else the community can dream up."
15. Branded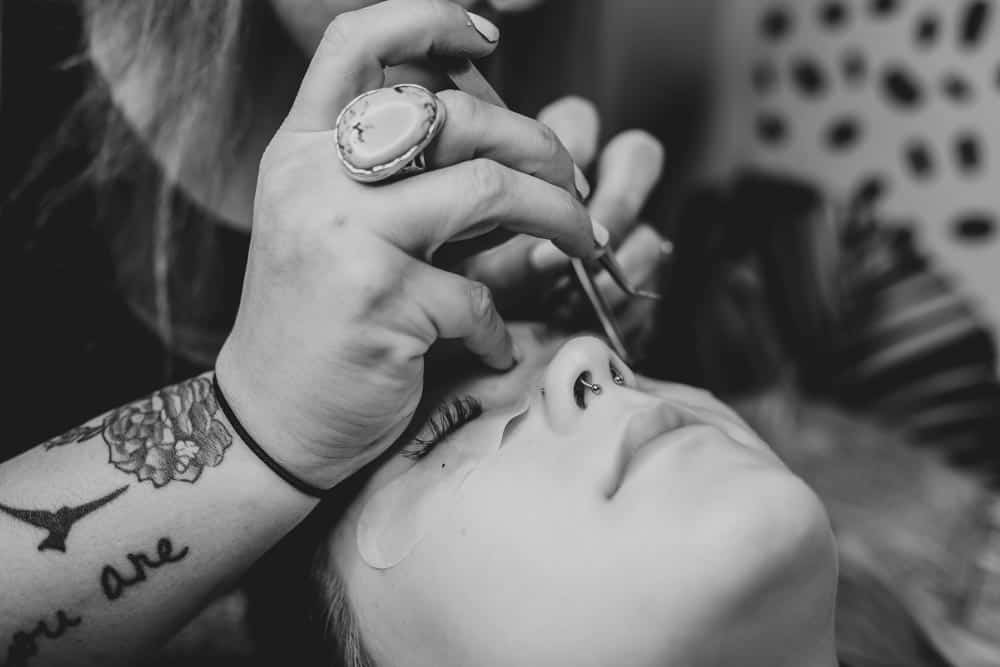 Branded – Schedule your appointment via this link
Jessi Huffer
4333 Deer Spring Road
Middletown MD 21769
Facebook Page
Email: [email protected]
Why Branded is in our Holiday Gift Guide
First of all, how cool is the name of Jessi's business?
Terri happens to know Jessi and knows her as someone who has a very strong work ethic!
Needless to say, whatever Jessi sets her mind to do, she does it very well.
So, we included her in our gift guide because don't we all want to increase our confidence without having to put a lot of effort into it?
Jessi's services can allow you to truly and honestly say 'I woke up like this!'
About Branded
"Branded: A One Stop Confidence Studio that provides affordable beauty to those who want an effortless look. We provide lash extensions, spray tans, permanent eyeliner, micro blading, ombre brows, henna brows, brow tinting and shaping."
"Branded, is owned and operated by Jessi Huffer in Middletown, MD. Jessi holds multiple Scalpa Certifications, and is always striving to further her education by staying up to date with the latest training and beauty trends."
"Our goal at Branded is to create effortless beauty that simplifies your lifestyle, and makes you feel more confident than ever before."
"The most beautiful thing you can wear is confidence"
16. Avenue 1028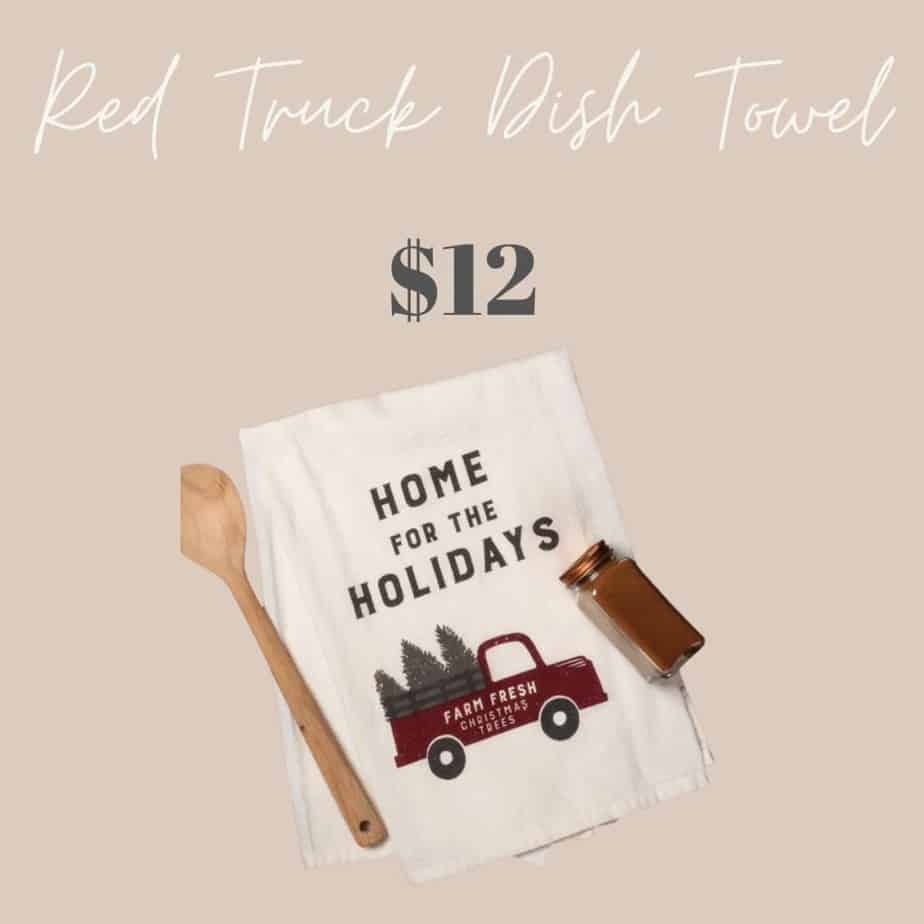 So there you have it! Our 2020 Holiday Gift Guide for Frederick, Md!
Now, it's time to start shopping and checking off your list!
Above all, share this list, so that as many people as possible can take advantage of all of these amazing local businesses and the discounts that they're offering to our readers!
Happy Holidays everyone!