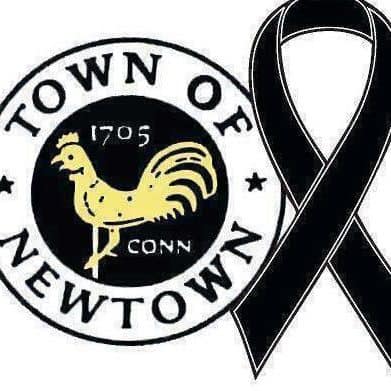 Acts of Kindness
In light of the tragedy that occurred in Connecticut last Friday, Ann Curry, the former anchor from The Today Show posted the following message on Twitter: "Imagine if all of us committed to 20 mitvahs or acts of kindness to honor each child lost in Newtown. I'm in. If you are RT #20Acts"
#20Acts, #26Acts. Many of you know what a hashtag is, and many of you don't! If you have used Twitter (another online social networking service which you can communicate messages to the public), you probably know that a hashtag is the # symbol which is placed before a relevant keyword or phrase to categorize messages. So, like if you put into the search box on Twitter the following: #thingsthatmakeyougohmmmm then you will come up with a feed of messages in that category from people around the world. Twitter is a bit confusing to me, but I'm learning more and more about it and am amazed by it!
The response has been amazing 🙂 People all over the world are posting the acts of kindness that they are doing, some random and some for people that they know. People are now using the following hashtags: #20Acts, #26Acts (to include the adults who were killed), and #27Acts (to include the shooter's mother who was also killed).
It brings tears to my eyes to hear of what people are doing for each other, all in the memory of the little angels from Sandy Hook Elementary. Here is a link to some of these acts, as well as a checksheet that you could use with each of the children's names on it – you could use this checksheet to leave for your recipient so that they know why this act of kindness was performed.
Keep in mind, that your act of kindness does not have to involve money. For example, you could go visit a nursing home and wish everyone a happy holiday. You could volunteer your time and/or expertise. Instead of selling gently used children's books/stuffed animals, you could take them to a children's hospital. Many people are spending money for their acts of kindness and are paying random lay-a-ways off for Christmas. Some people are tipping their servers 100%.
I, personally, think that one of the most important things to do when you perform your acts of kindness is to leave a note to explain why you did it to commemorate the school victims AND to encourage your recipient to pay it forward in their honor!
So, if you'd like to be able to do something to honor the innocent victims of Friday's shooting, consider doing acts of kindness. If you'd like to do an act of kindness for each of the 27 victims you could spread it out across the upcoming year. Let's come together and make something positive come out of this horrible tragedy! God bless the 27 people lost on December 14, 2012. You have changed all of us.

Pam is married and has 1 son – a middle-schooler in his teen years. She followed Terri to Frederick in 1999. She absolutely loves going to yard sales and estate sales and finding hidden treasures.
read more...