Have you ever heard of the clothing brand LuLaRoe? If you haven't, then you probably haven't been online lately, or you haven't noticed the leggings craze!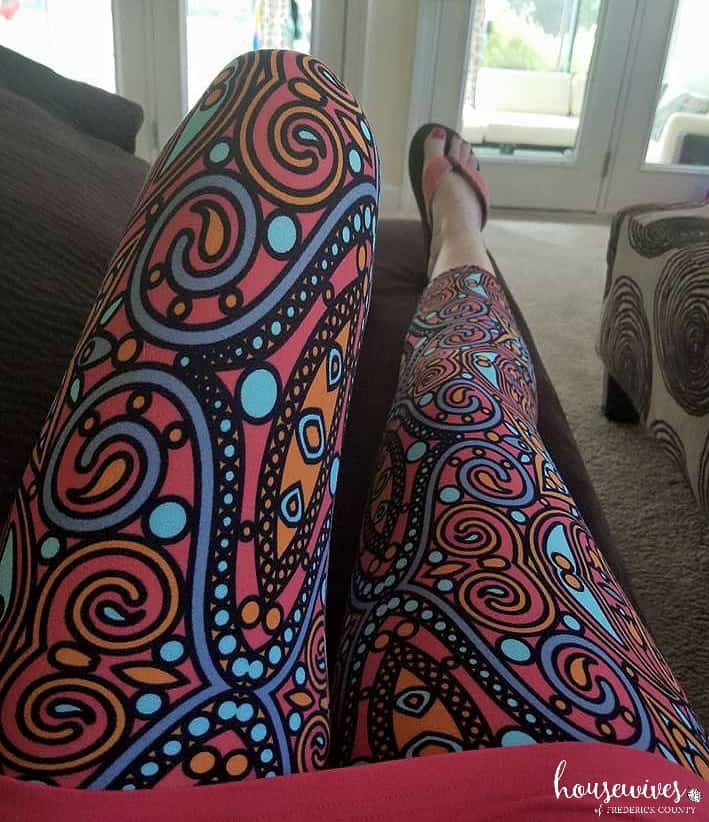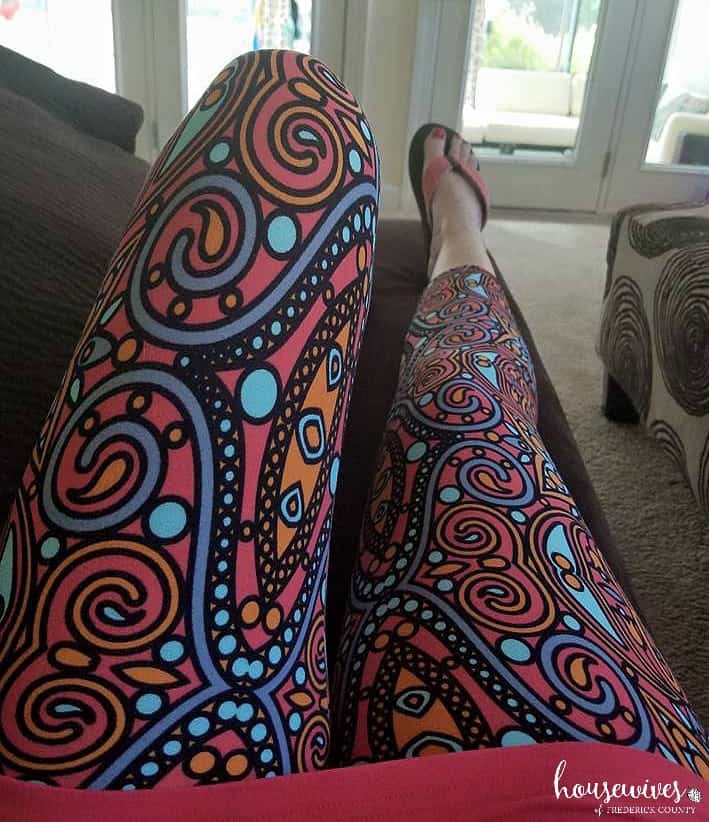 LuLaRoe, in my own words, is a style sensation! Or maybe a clothing crusade! How about I quote how LuLaRoe, itself, describes it's products:
Every Piece Has its Own Story. LuLaRoe strives to continuously find ways to Bless Lives and Strengthen Families. Believe it or not, your favorite LuLaRoe piece has its own story. The production and development that goes into each style, print and design touches the hands of thousands of artists and craftsmen around the world. From Korea to Guatemala, to the US and Vietnam, together we are blessing the lives of over 100,000 families. Arriving in the hands of our Customers, each piece embarks on its own journey, complimenting the story of the beautiful person wearing it. Live the LuLaRoe Culture and Join the Movement. Simply Comfortable" – LuLaRoe
I just happen to know a LuLaRoe consultant, here in Frederick, who is near and dear to my heart.
Amber Saunders used to be my next door neighbor. I first met her when she was about 5 years old. Her family moved next door to mine. My small children played with Amber, so she was kind of a daughter figure to me. Amber was always full of energy, and was always a ray of sunshine.
Fast forward to today, I have proudly seen Amber grow up into a beautiful and successful young lady, who still has that "ray of sunshine" vibe about her! She is now a full-time local radio personality!
But, at night, she's all about fashion – with LuLaRoe! You can join her Facebook VIP LuLaRoe group here!
7 Reasons Why You Will Love LuLaRoe!
It's Unique – Amber says, "The most unique thing about LuLaRoe, is that only around 2,500 pieces of the same print are made for the whole US! So, chances are, if you buy something, you'll be one of the very few who has it in your area! How cool is that! You're one of a kind, shouldn't your clothes be too??"
It's SO Comfortable – Amber says, "LuLaRoe clothing is so comfortable, I literally tell random strangers to feel my leggings because they are just so soft!"
It's Flattering – Amber says, "I have yet to meet a woman who hasn't felt amazing while wearing our products! If you're unsure what look is right for you, I, like many other consultants, have an open door policy! You can call, text, or email me and you can try things on anytime! No pressure to buy, just see what everything looks like on you, so you can see the clothing up close!"
It's Fun – Amber says, "I learned about LuLaRoe a year and a half ago. Had no idea what it was until I saw my mom in these crazy printed leggings! I saw that, after getting one pair, she was obsessed and actually wanted to start selling herself. But I beat her to the punch! My first thought was "Oh my goodness these prints are crazy! No way would I wear that!" Then I got a pair, and the rest is history! They allow you to express yourself so well!"
It's Affordable – Amber says, "Not only are they comfortable, but they are affordable! Nothing better than that!"
LuLaRoe Practices Good Values – Amber says, "I also love working for this company because of their values. They believe that all women should look and feel beautiful. I do too, which is why I fell in love with it."
It's For Everyone – Amber says, "LuLaRoe clothing is for ALL body types! In fact, in my year of being a consultant I've found that curvy women love the products more so because of how it makes them feel! I carry sizes that range from XXS-3XL!
But, really, the clothes speak for themselves!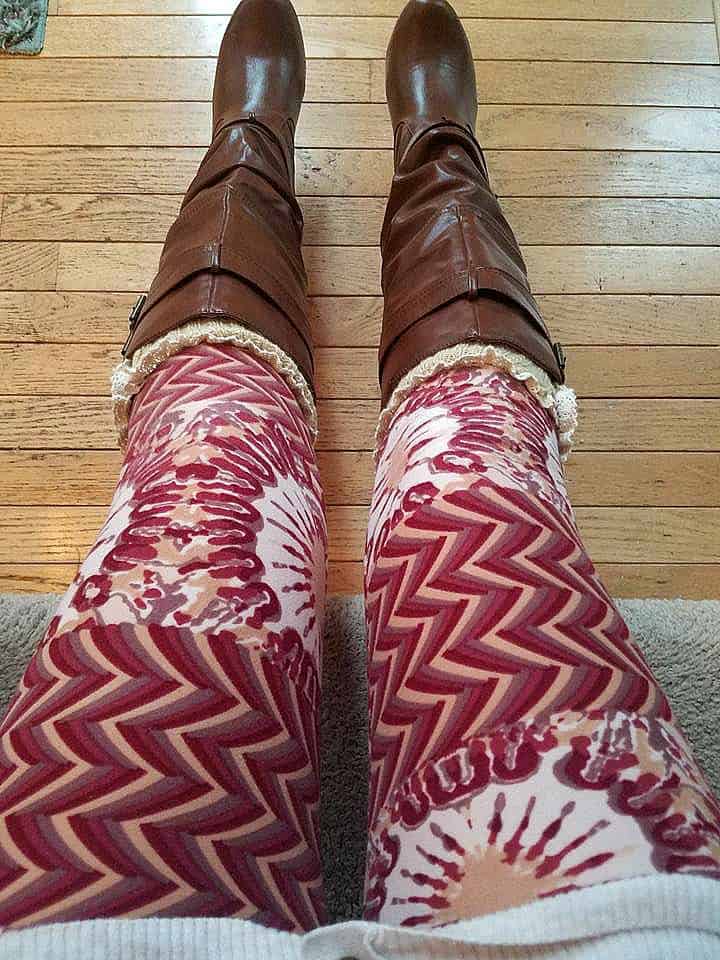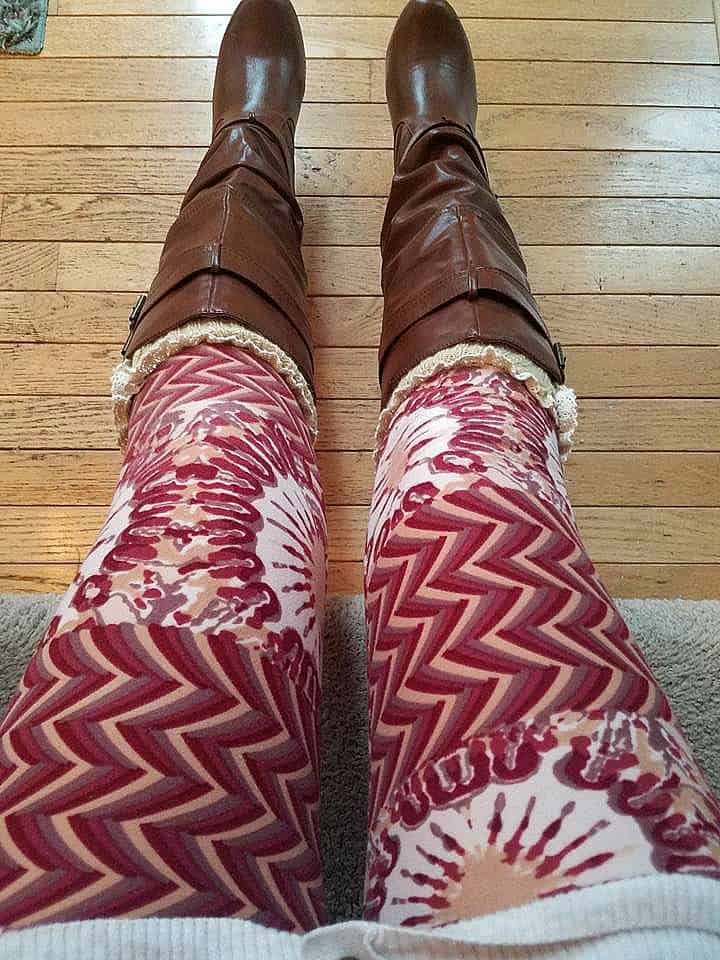 I asked Amber which LuLaRoe piece is her fave: "Oh gosh, it's hard to pick just one piece of clothing as my favorite because I love it all!! If I had to….I'd say the Cassie is my favorite! The Cassie is a pencil skirt that hugs your curves in all the right places and makes your bum look amazing! The leggings are also very popular because of the unique patterns and softness!"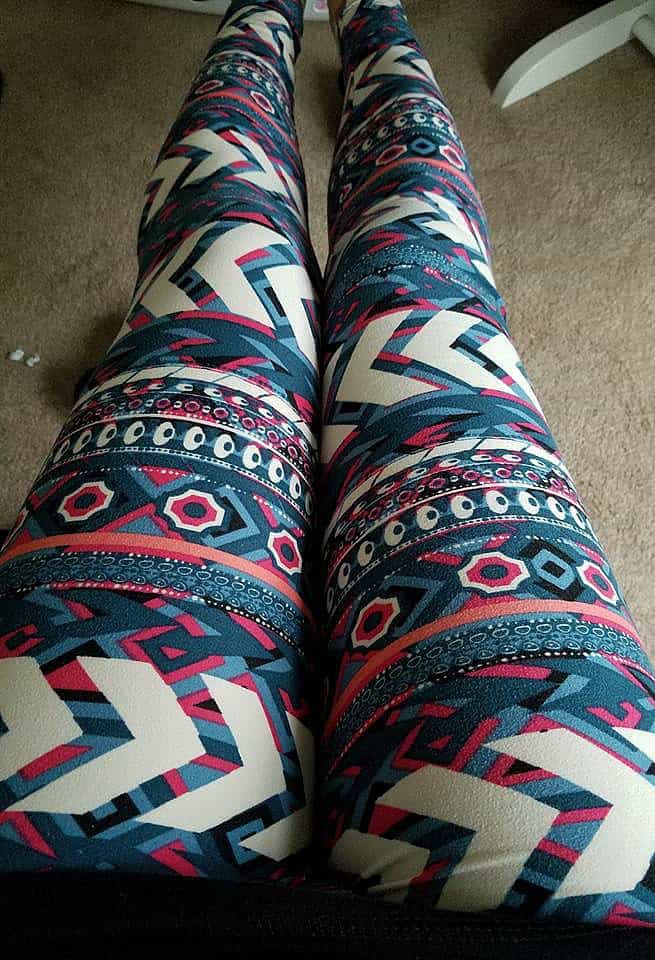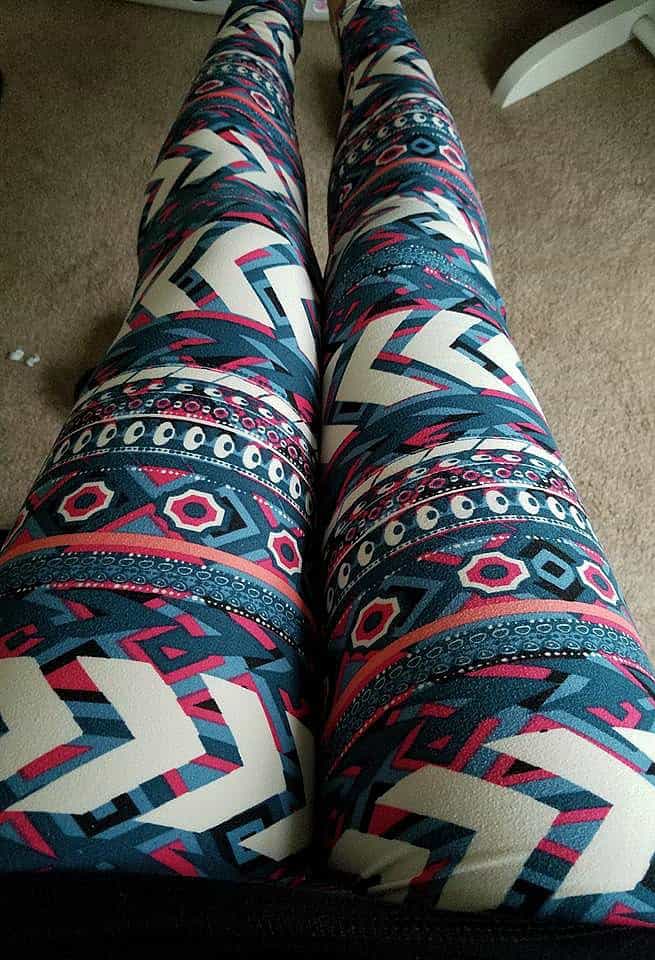 Amber loves being a LuLaRoe consultant "because it's great to wake up and love everything you do! I have a full time job in radio broadcasting and I love it. Now when I leave the studio, I can go home and continue doing something I love…PLAY WITH CLOTHES!!!"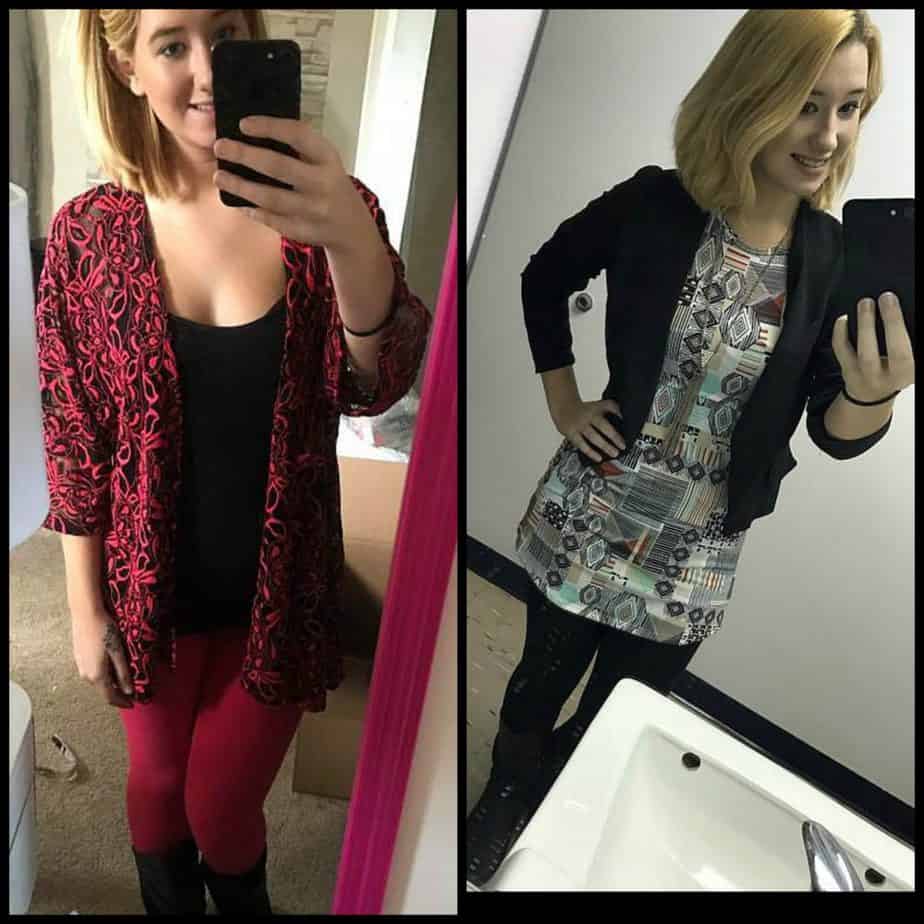 I decided to become a LuLaRoe Consultant because I saw how passionately women loved these clothes – I fell in love with them myself. I also loved how women would look so good and feel so confident when wearing the clothing. It's a great feeling when you're able to help women look and feel great, because everyone should feel that way!"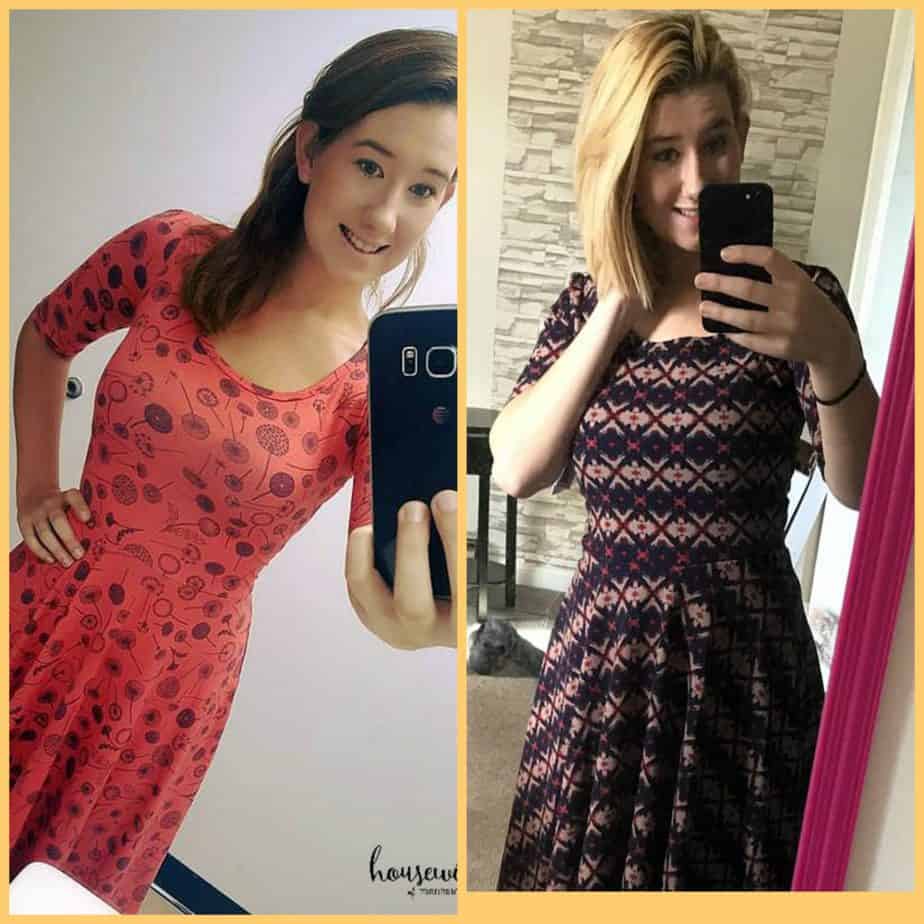 How do you get your hands on these adorable pieces?
Amber has two In-Home Boutiques located in Knoxville and Frederick that will be open Monday through Saturday. Just send her a message on Facebook or email her, and come on over to try things on!
Amber will also come to you if you would like to host a party to earn FREE clothes, and her inventory will be posted online every week. So if you see something you want, just comment "SOLD" and she'll get back to you!!
Have you tried LuLaRoe yet? Tell us which piece is YOUR fave!
Terri is married and has 2 sons – both high schoolers! She has lived in Frederick since 1994 and absolutely loves exploring and discovering new parts of our town.
read more...