So, as you know, we here at the Housewives of Frederick County have undergone some exciting changes over the last couple of months!
Our new look!
AND our new contributor, Mae from Custom Mae'd.
We're so excited to share Mae with all of our readers.
We feel like we've hit the jackpot with her.
Not only does she have printables skills, as you've already seen from her Back-to-School sign & lunchbox notes, but she's also an amazing photographer and writer.
Here are a few words from Mae describing her delight in teaming up with us!:
"Everything happens for a reason." We're all familiar with the quote.
It's so cliche, I'm almost embarrassed to reference the expression!
This is my Facebook post from a little over a month ago: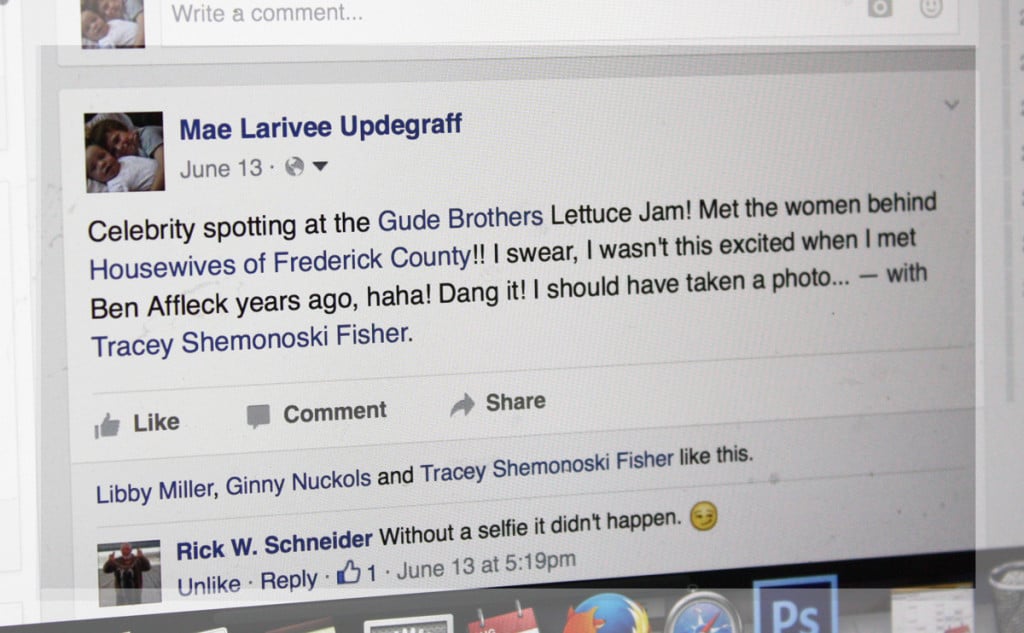 Fast forward to TODAY.
Reach for the stars, People!
Beyond giddy to announce that I have been invited to be a regular contributor for Housewives of Frederick County!
Bananas, right?!
Can you stand it?!
Let me tell you a little about my new circle of wonderment.
Hubby and I decided three years ago this summer to make the move to sweet and easy Middletown, Maryland. We had experienced a few tough blows and were ready to take what we could into our own hands.
Our location – where we chose to 'do life' together – was one of those decisions.
Looking back, moving to Frederick County is hands-down one of the best decisions we have ever made.
What to do in a new town with a rambunctious then two-year-old boy?
Seek out local activities, fast!
Parenting isn't for the faint of heart.
'Momming' with a busy little boy cooped up in a remote cabin in a new town, let's just say… I wouldn't recommend it!
I quickly sought out local Mommy/Play Date groups and began scouring the internet for local activities.
This is when I first discovered the Housewives of Frederick County.
I was initially drawn in by the popular 'FREE in Frederick County This Weekend' weekly post, but stayed for that and everything else!
These ladies are the real deal.
It was through a Housewives Facebook post that I learned about Lettuce Jam, which was where I was with my family the day I spotted the twins and lost my noggin'.
I mean, for reals.
I was giddy.
Imagine my excitement now that I've been asked to contribute.
Mind. Blown. Period.
I can't wait to see where this leads.
We have so many goodies in store for you all!
Come on over and take a peek!
Follow us on Facebook, Instagram, and Twitter.
A new chapter. Turn the page….
All the Best,
Terri and I are beyond thrilled to have Mae on our team!
Stay tuned!

Pam is married and has 1 son – a middle-schooler in his teen years. She followed Terri to Frederick in 1999. She absolutely loves going to yard sales and estate sales and finding hidden treasures.
read more...