This shop has been compensated by Collective Bias, Inc. and its advertiser. All opinions are mine alone. #SendSmiles #CollectiveBias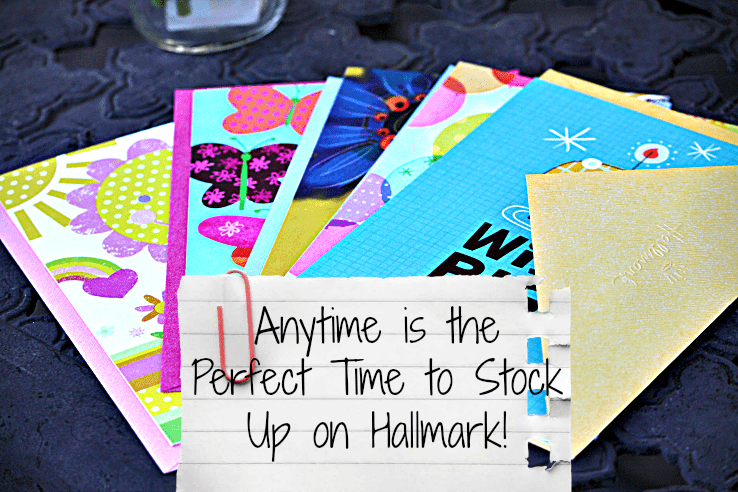 Who HATES to spend a ton of money on greeting cards – raise your hand! (I'm raising both of mine) I mean, there are some absolutely gorgeous cards out there, but when you truly think about it, there's a good chance that the card will only be looked at once by the person you've given it to.
I do have to admit, it feels really good when I give my mom a large, sparkly card and she "oohs" and "ahhs" over it. But, for most occasions, I've found that a simple, meaningful card does the trick.
A few weeks ago, I was due for a trip to Walmart (I usually go to the one on Guilford Drive in Frederick, MD). I love going there to stock up on necessities, and of course to browse the store for gifts and things for our home. It's literally a one-stop shop.
When I have a little extra time, I like to stock up on greeting cards for the month. If I'm feeling extra ambitious, I'll even stock up on cards for a few months at a time!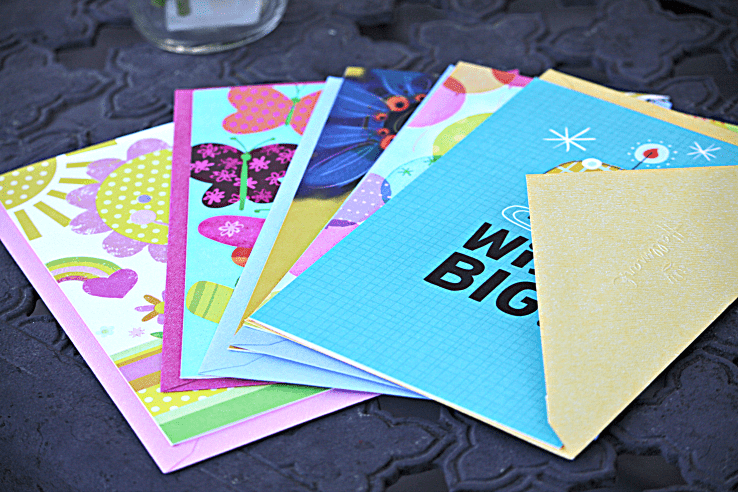 I basically HAVE to do this, because inevitably birthdays sneak up on me, and then I'm left with no time to pick out that perfect card!
So, as I started going through the greeting card aisles, suddenly the heavens opened up! There's an entire section of Hallmark cards starting at 47 cents!! HELLO! I may or may not have sung out loud, "AWE-sommmmme!"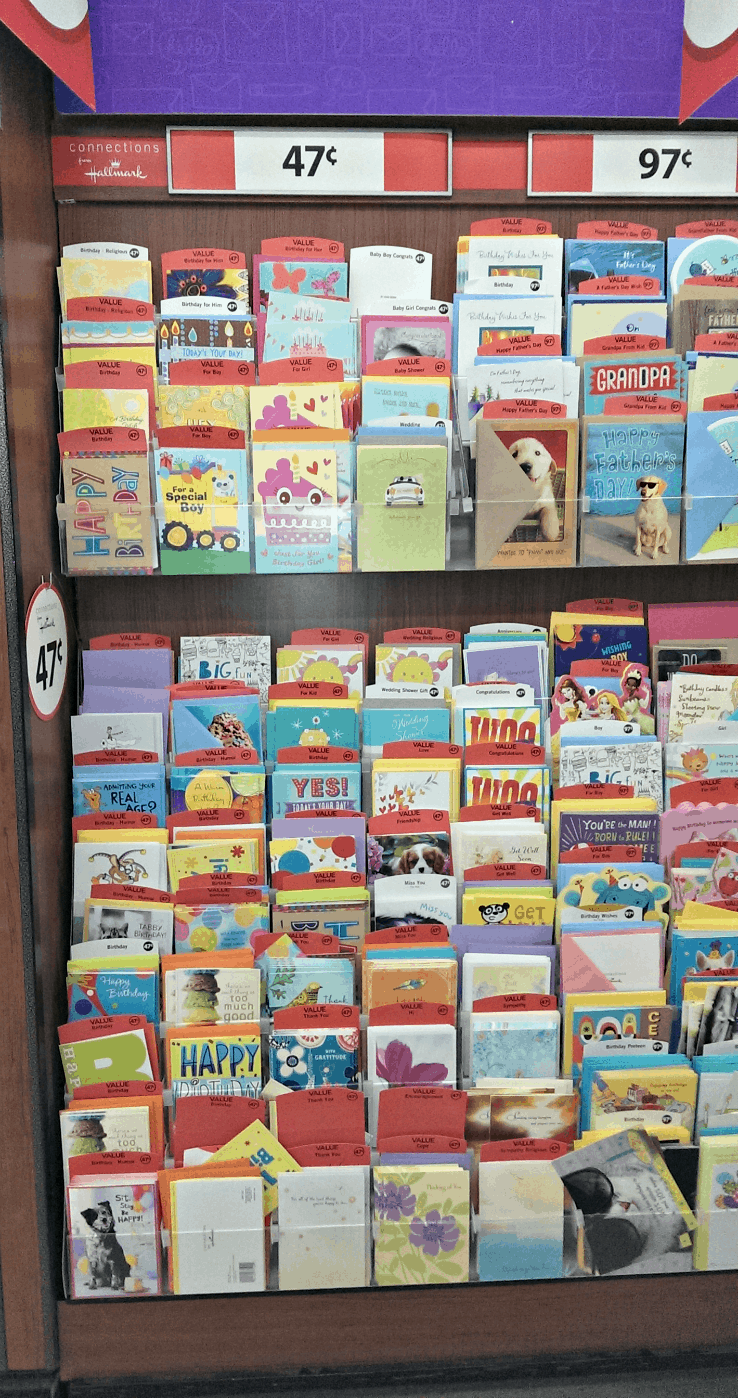 All of the cards are good quality (nothing flimsy comes from Hallmark), bright and cheery, and PERFECT for many of the occasions that I need to buy cards for! SCORE!!
Plus, there are several displays of Hallmark gift items in these aisles that you can choose from!
And, to complete your gift shopping, there are plenty of Hallmark wrapping supplies in the same aisles as well.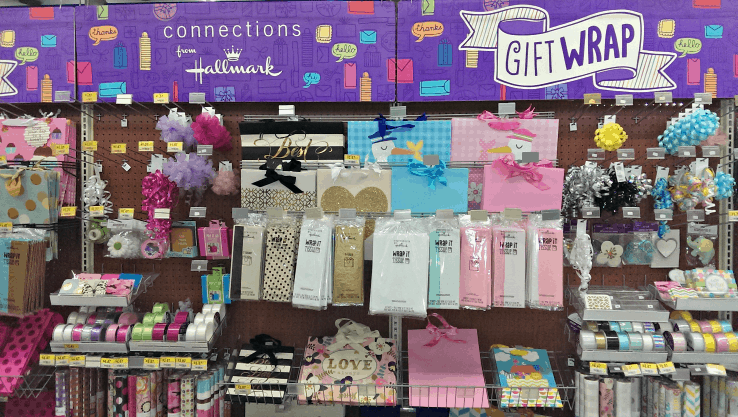 This weekend, my family celebrated the birthdays of my youngest son and our niece. Sean and Alex happened to have been born on the same exact day, in hospitals about 30 minutes from each other, and about four hours apart.
They are 13 year's old this year! Such a special milestone for our "cousin-twins". We call them "The Cwins".
Sean and Alex have always had such a special bond. Even though we only live 30 minutes apart from each other, our families don't get together as often as we would like to. But, no matter how much time has passed, Sean and Alex always pick up right where they left off with each other – like two peas in a pod.
I loved being able to give them both a cute, fun card for their birthday, along with fun gifts!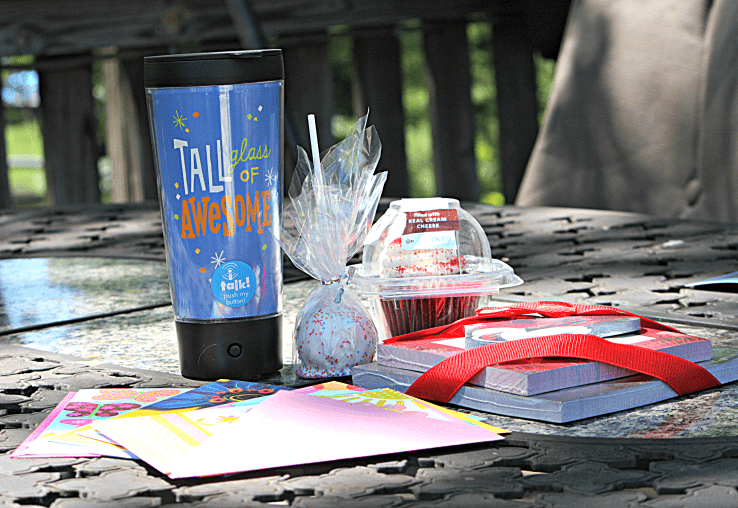 We had a great family celebration and spent some amazing quality time together!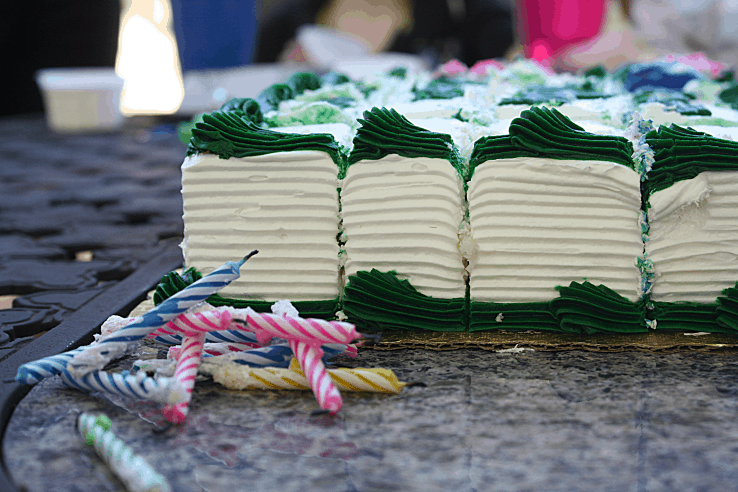 Life is really so good, and should be celebrated as much as possible! So, the next time you're at Walmart, don't forget to check out their Hallmark cards starting at 47 cents. They are the only place that you'll find these cards.
How do YOU feel about buying Hallmark cards starting at 47 cents, and stocking up in one shopping trip?
Terri is married and has 2 sons – both high schoolers! She has lived in Frederick since 1994 and absolutely loves exploring and discovering new parts of our town.
read more...