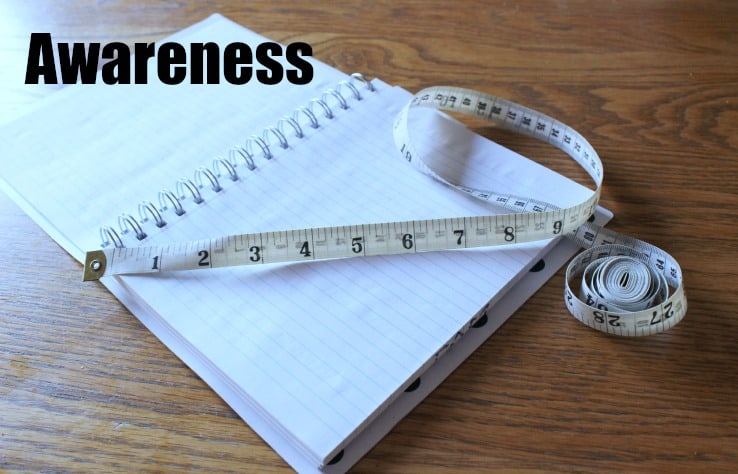 Wikipedia's definition of Awareness is this: "the ability to perceive, to feel, or to be conscious of events, objects, thoughts, emotions, or sensory patterns."
Awareness is such a commonly used term that every month of the year is dedicated to multiple causes for awareness, such as Glaucoma Awareness, Black History Awareness, Colon Cancer Awareness, Child Abuse Awareness (see our post, His Name Was Shawn for more information on Child Abuse Awareness Month), Mental Health Awareness, Childhood Cancer Awareness, and Breast Cancer Awareness, just to name a few.
The Point of Performance for the month of April at The X-Project? AWARENESS. Plain and simple.
Awareness
From the very beginning of our journey at The X-Project 2 1/2 months ago, the owner, Michael Gaines, has encouraged everybody to use awareness as much as possible.
He recommended that we get a spiral notebook.
This is mine.
Isn't it purty?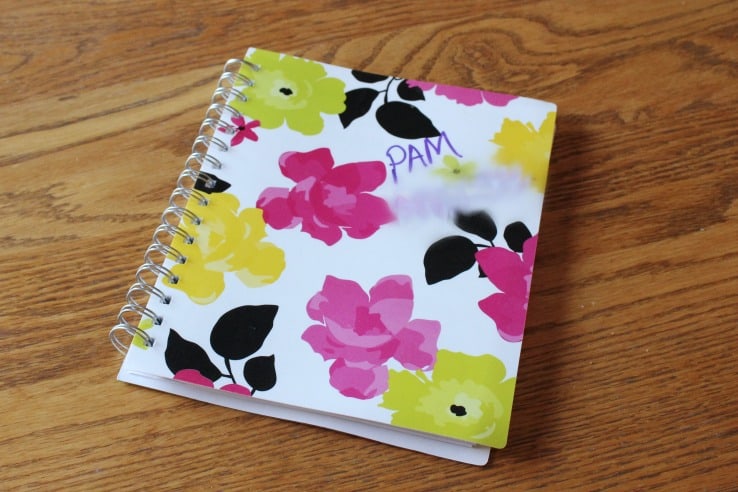 Then he suggested that we use this notebook for anything and everything pertaining to our goals.
First, answer the WHAT question.
WHAT do I want?
As you can see, I filled the page with WHAT I want.
There's so much more that I want, and these answers will change as I progress through my journey.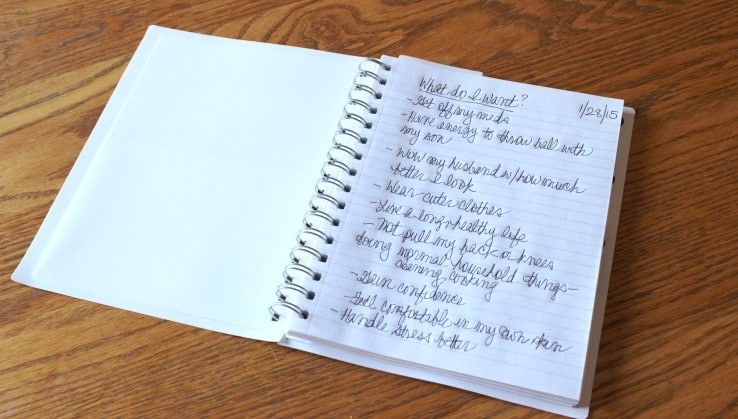 The next question is the WHO question.
WHO do I want to be?
Ahem… This is where I already started getting lazy.
And WOW! I write really hard.
Uptight much?
Jeesh.
That is definitely one of my goals.
Not to be so uptight.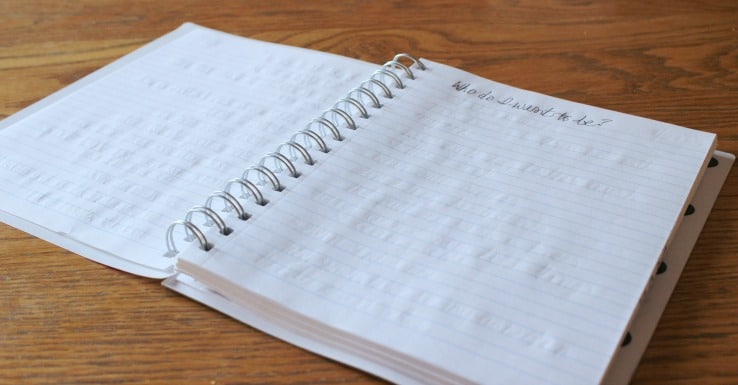 The question after WHO is WHAT.
WHAT do I want others to say about me?
Um, I haven't answered that question yet either.
Michael also suggested to include a 'before' picture.
Here's mine.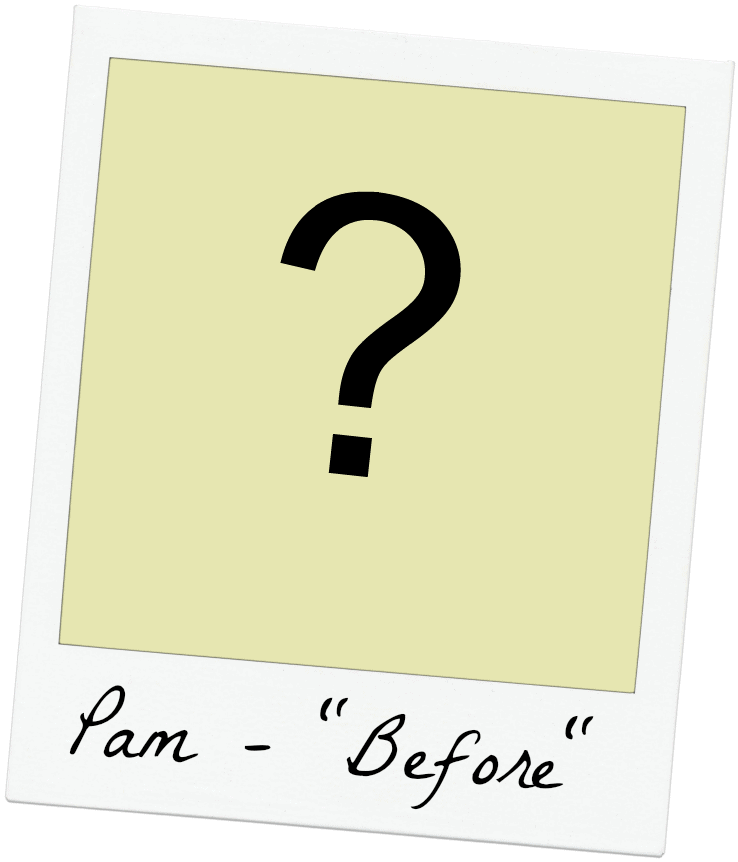 Yeah, I haven't taken it yet.
We should also include in the notebook our WoD's (Workouts of the Day), what we eat, our energy levels, our moods, our progress with how much stronger we're getting (inside AND outside of the gym), how many more burpees we can do, and on and on and on.
As you can see from my notebook, I have a big ole nothing written down.
So at this point, I'd let my Negative Self Talk get the best of me and I might never complete this AWARENESS exercise.
But that's the old me.
The new me has finally realized in my life that negative self talk has never gotten me to where I want to be.
So I'm dusting off this pretty notebook and I'm going to start using it for it's intended purpose: to create AWARENESS.
What do my WoD's look like?
Are my times improving?
Are my AMRAP's (As Many Rounds As Possible) increasing?
What am I eating?
What are my body measurements?
How many burpees can I do consecutively in one round? (last Friday I did my lucky # 11 – Yay!)
How many squats can I do?
Do I use proper form?
Are my energy levels increasing?
How has my mood changed?
Has my pants size gone down?
How do I look in a picture, front & back, wearing just my bra and underwear?
It is then, and ONLY then, that I can truly measure my progress and bask in my successes along the way.
Although I haven't written down these things in my notebook, here's what I DO know after 2 1/2 months of working out at The X-Project:
I can show up at least 3 days a week.
I can get in 30 grams of protein within 30 minutes of waking up every morning.
I can now function the rest of the day after a workout, whereas the first month all I could do was sit and watch TV the rest of the day because I was so worn out.
I can do 11 burpees in one round!
One of my strengths is squats. And I LIKE doing them!
I can do clean & jerks. I didn't even know what they were until last week.
I can do sit-ups without feeling like I'm going to hurt myself.
My soreness recovery time after a workout is much quicker than it was 2 1/2 months ago.
I don't say 'I can't' anymore and it actually feels good instead of feeling like an easy way out.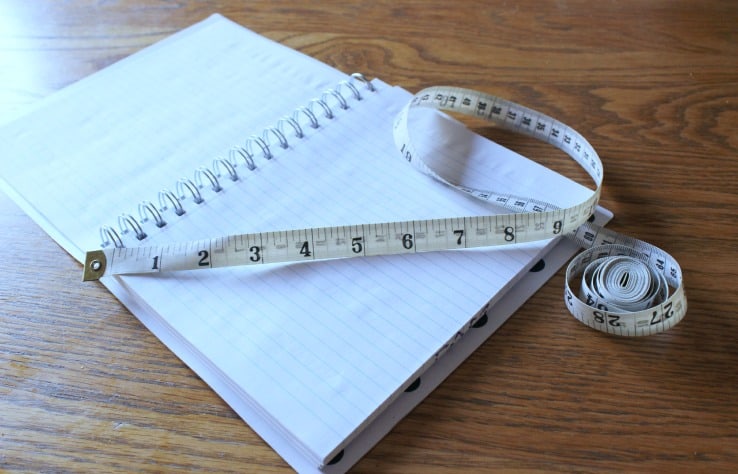 So the next time I write about this pretty little notebook, it's going to be full of useful information.
It will help me gauge things I need to change and CELEBRATE things I'm doing right.
And who doesn't love to celebrate?
In the words of Michael Gaines "Increasing awareness profoundly changes the way our brains work and the chemistry of our bodies. We can access the self-regulating neocortical regions of our brain which give us an incredible amount of control over our feelings. The more we can control our feelings and our thinking, the faster we can improve our performance, the quicker we can achieve our body composition goals and less resistance we will encounter on our journey."
I don't know about you, but I like the sound of that!
More control over my feelings.
Faster performance improvement.
Quicker achievement of my body composition goals.
Less resistance on my journey.
AWARENESS.
Tell me some areas in YOUR life where you can benefit from your own increased AWARENESS?

Pam is married and has 1 son – a middle-schooler in his teen years. She followed Terri to Frederick in 1999. She absolutely loves going to yard sales and estate sales and finding hidden treasures.
read more...