The other day my two teenage boys were fighting in the car – again! Ugh!! So, I started to sing, "It's the most WONDERFUL tiiiiiiiiime…….of the YEARRRRR!" They were all, "Mom, Christmas isn't for four more months!"
And, then they got it.
YES, it's back to school time, boys and girls!
Now, don't get me wrong, I love my kids more than anything in this world. I would do anything for them. They are literally my best friends, and we have so much fun together.
BUT, there's a time and a place for everything – the time is NOW and the place is SCHOOL!!!
School is such a beautiful thing – it gets everybody back on a schedule and a routine. The kids get to do their thing – learn, socialize, foster their independence. And, we parents get to do our thing!
I don't care if you're a stay-at-home mom or dad, if you work at home, if you work outside of the home – whatever. Every parent and every child deserves their own time and their own "thing".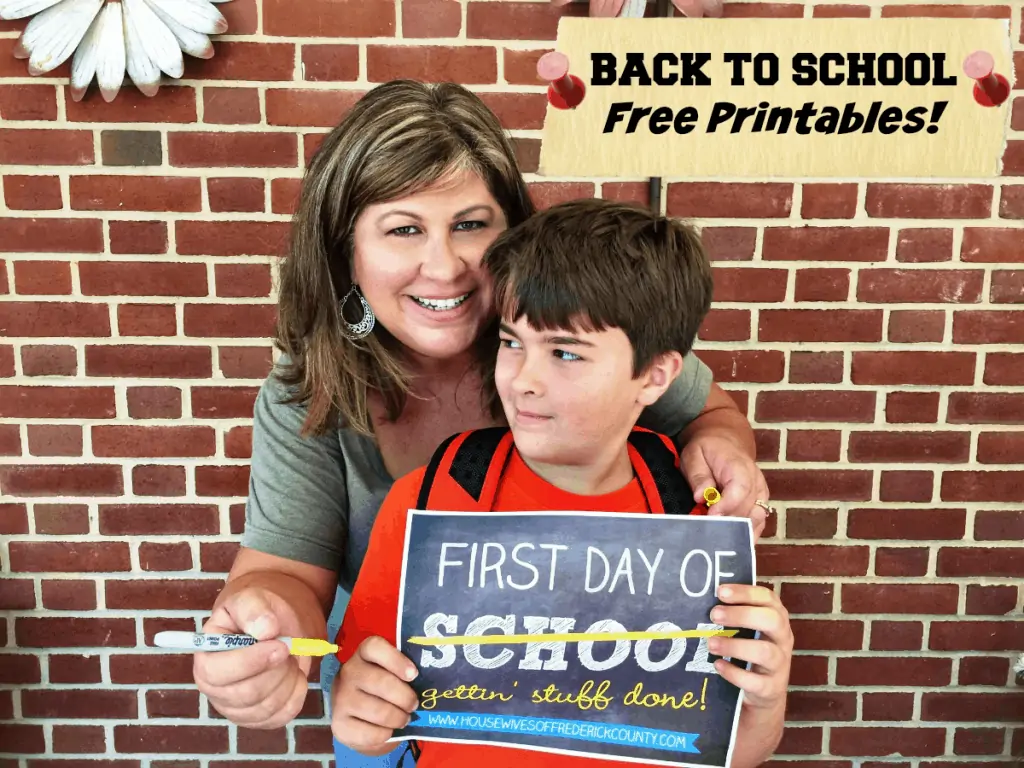 So, to celebrate and embrace back-to-school, Housewives of Frederick County's contributor, Mae from Custom Maed, has created some free printables for you!!
You know those pictures that everybody takes on the first day of school, with your little student holding up a sign that says "First Day of _____ Grade!" Well, we thought we'd put a little spin on that one, in the spirit of celebrating no more paid daycare and/or no more summer planning til next summer!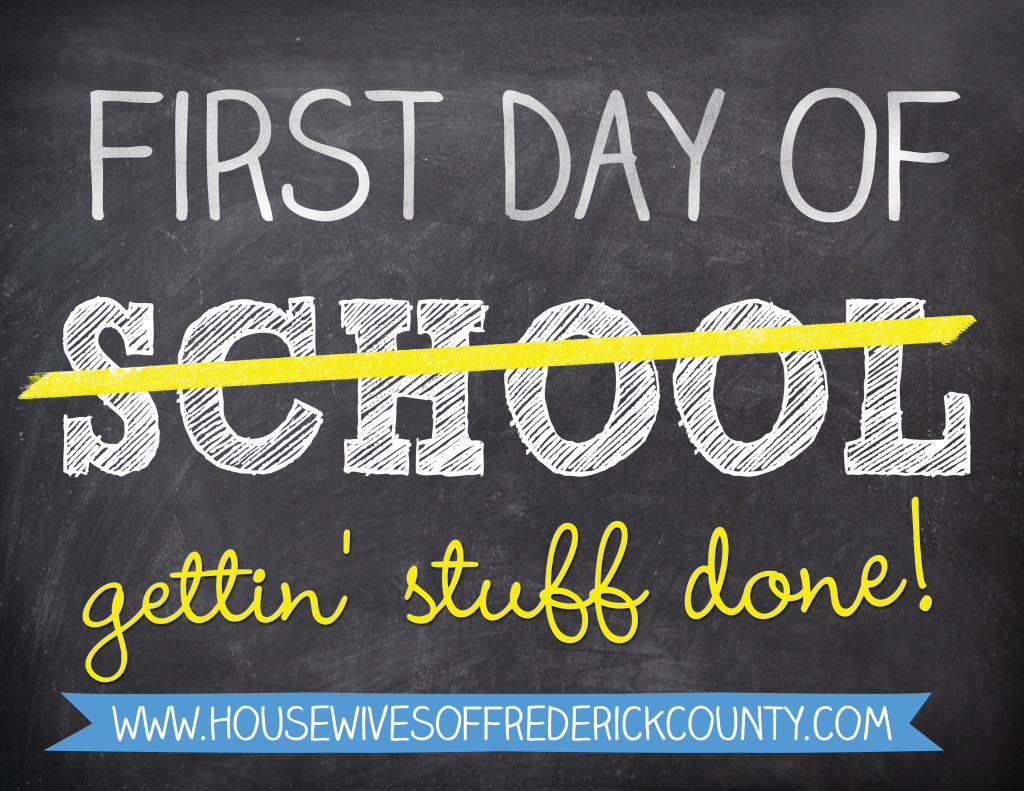 Custom Maed's other free printables that she created will surely put a smile on your kids' faces when they open up their lunches at school!
Each of these free printables has been formatted to be printed on standard 8.5″ x 11″ paper.
So, cheers to a new and successful school year for you and your children! My boys are entering 8th grade and 11th grade! I just can't believe it. Although I won't miss the fighting during those school-day hours – there will be a void each day without my two best friends….until about mid-afternoon. And the fighting will commence… but I wouldn't want it any other way.