As crazy as it seems to be talking about "back to school", the reality is that our little angels will be stepping through those school doors again for a fresh new school year in 31 days (but who's counting).
That's one month to squeeze in all of those summer goals you planned to reach AND to prepare for the best school year possible for your children!
If you need any ideas for summer activities, you can refer to my post "A Frederick Mom's Summer Bucket List".
As for preparing for a great school year, first thing's first – Back to School Shopping!
As most of us know, this can get quite expensive with the school supplies, new clothes, shoes, backpacks, etc. 
So, we'd like to offer you a little comparison of prices on some school supplies in the Frederick area. 
This comparison could most likely apply to anywhere in the U.S. since the stores compared are found nationally.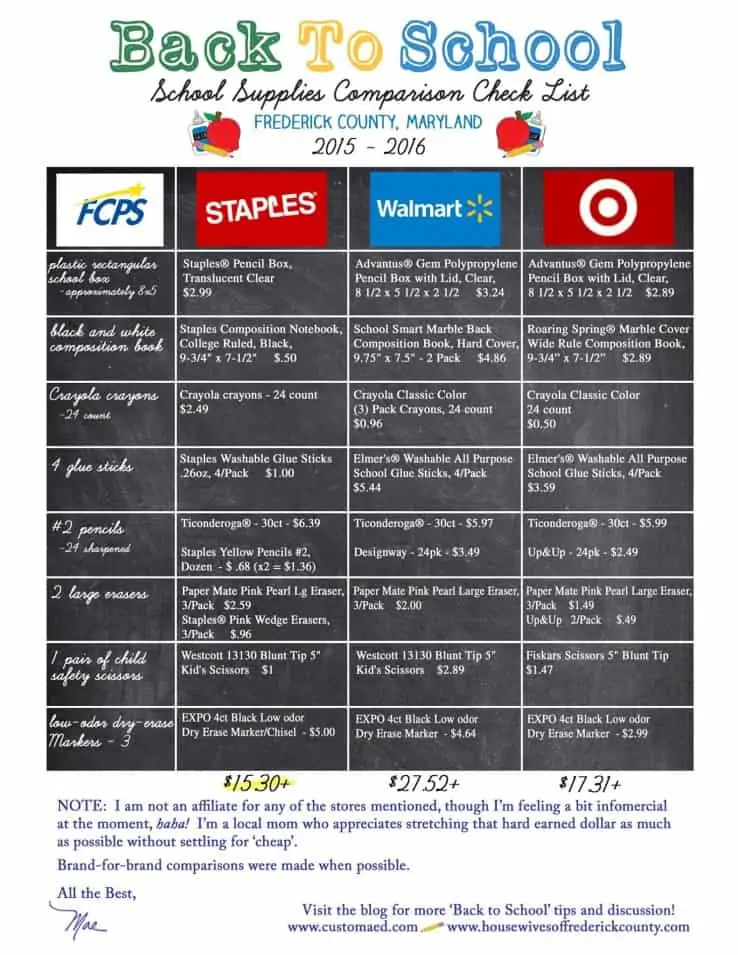 Mae Updegraff, one of our readers and friends, who just so happens to have her own blog and design studio here in Frederick County, has graciously created a comparison graphic for us to share with you! 
Feel free to print this out!  It'll fit on a standard 8 1/2″ x 11″ piece of paper.
Isn't Mae creative and talented? You can find her and her creations at Custom Mae'd!
So, after looking at this comparison chart, you'll notice that Staples comes out the winner, in price, for these particular school supplies! 
You'll also notice that Staples isn't always the cheapest for every single item. 
I, for one, do NOT travel from store to store to get the best deal on every single item. 
But, if you have the time to do that – more power to ya!  Go for it!
Other things to keep in mind:
Thank you to Mae from Custom Mae'd for her talent in putting together this comparison chart!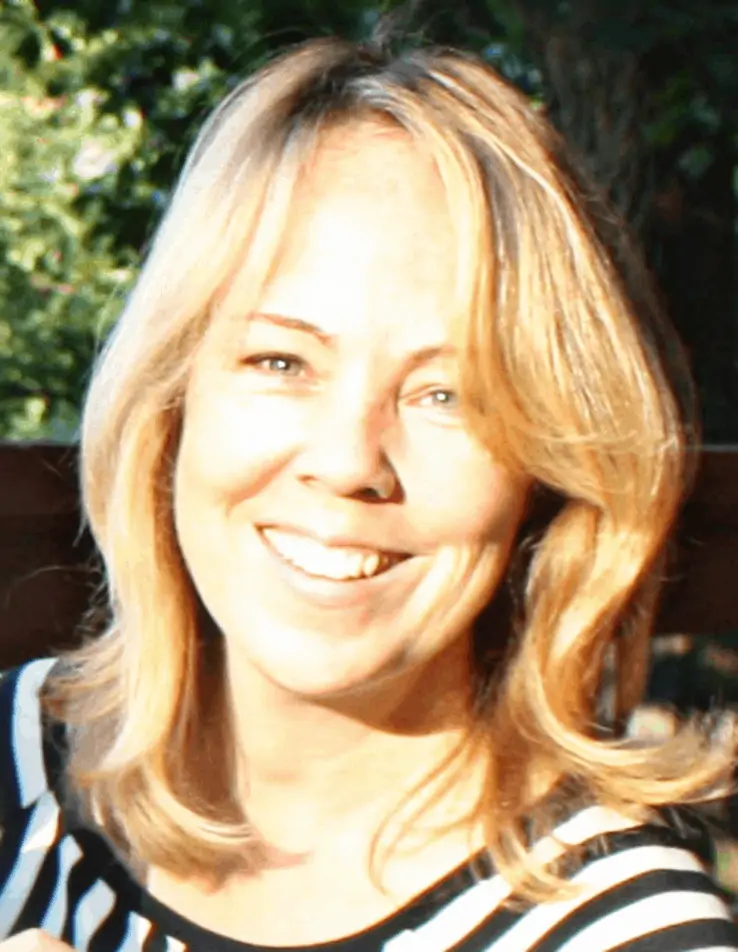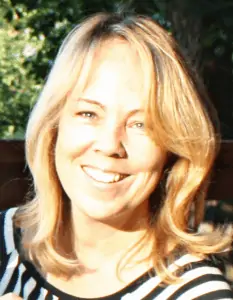 Here's to a memorable rest of the summer, and to a great new school year!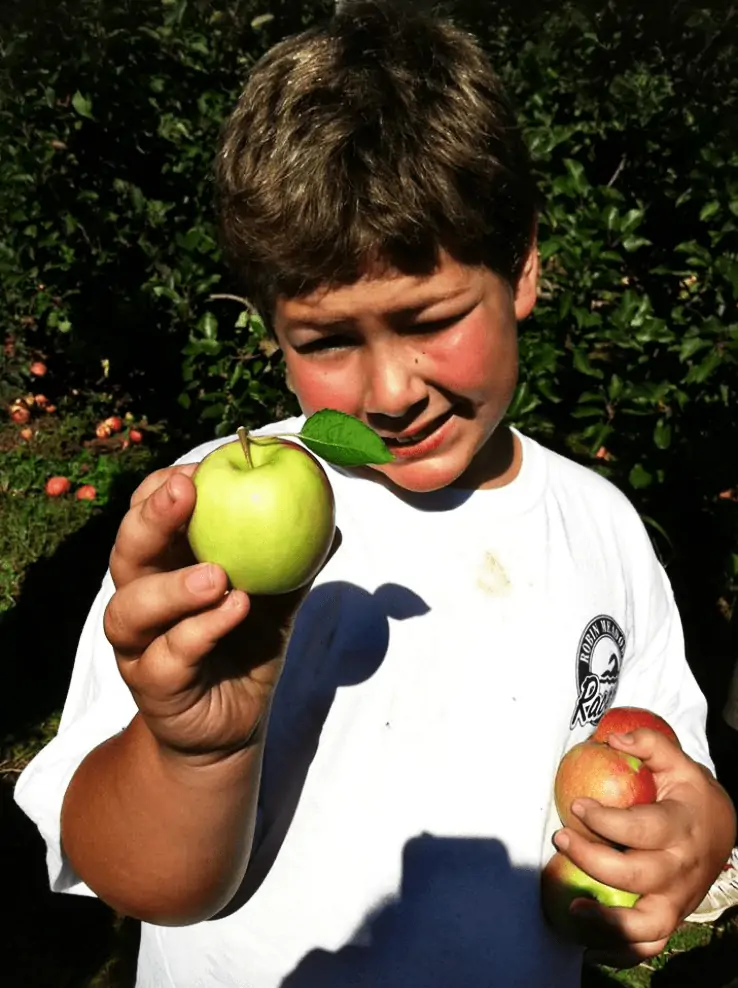 Enjoy, boys and girls!