Here in Frederick, Maryland and the surrounding areas we are so lucky to have our pick of wineries, distilleries, and breweries. You no longer have to travel to Baltimore, DC or Virginia to find quality "adult" beverages.
Now, I have to admit, Pam and I are a little bit country and we do love our outings to our local pub. There's nothing like coming as you are, meeting friends, listening to live music, and partaking in a few glasses of "mommy juice"!
So, when we received an invite to a blogger event at Big Cork Vineyards in Rohrersville, my thoughts immediately went to the belief that everybody there would be a bit "stuffy", and that I'd be out of my element.
If you live in Frederick and aren't familiar with Rohrersville, all you do is hop onto 340 toward Brunswick and take the first exit after you pass the Brunswick exit. This will be 67. Go about 7 miles and then turn left on Main Street, and then you'll see the BIG sign for BIG Cork on the left.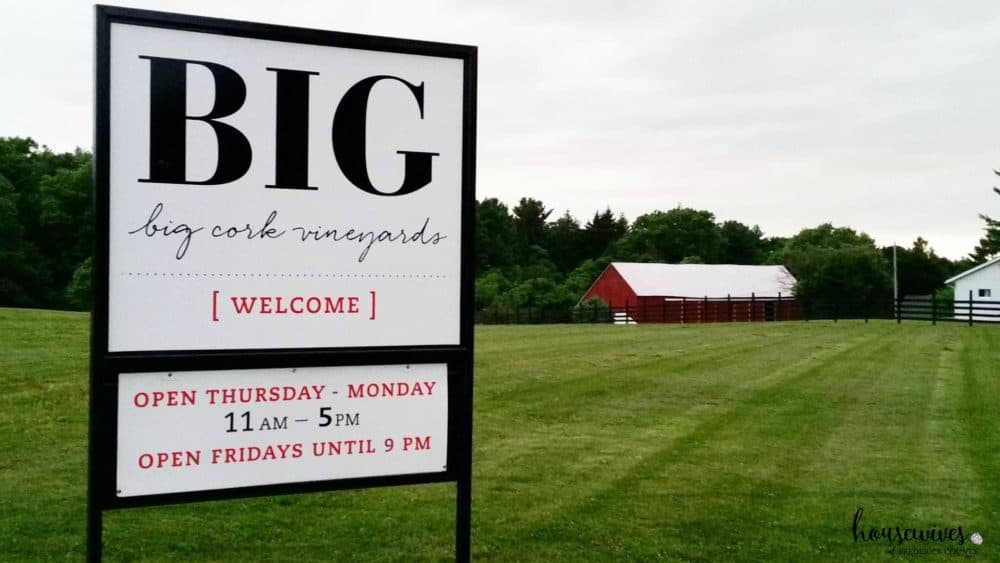 5 Reasons You Must Visit Big Cork Vineyards
#1: It's BIG-time Beautiful!
As soon as you drive into the property, you can feel yourself exhale. The land is just gorgeous and is surrounded by mountains. And the building, the winery itself, is first class.
#2: You'll receive a BIG welcome!
But PLEASE don't let the beauty and class fool you into thinking that the vibe will be hoity toity! As soon as you walk into the winery, you are greeted with a warm hello. They truly make you feel like you are a guest and that they are hosting you – you feel like a VIP.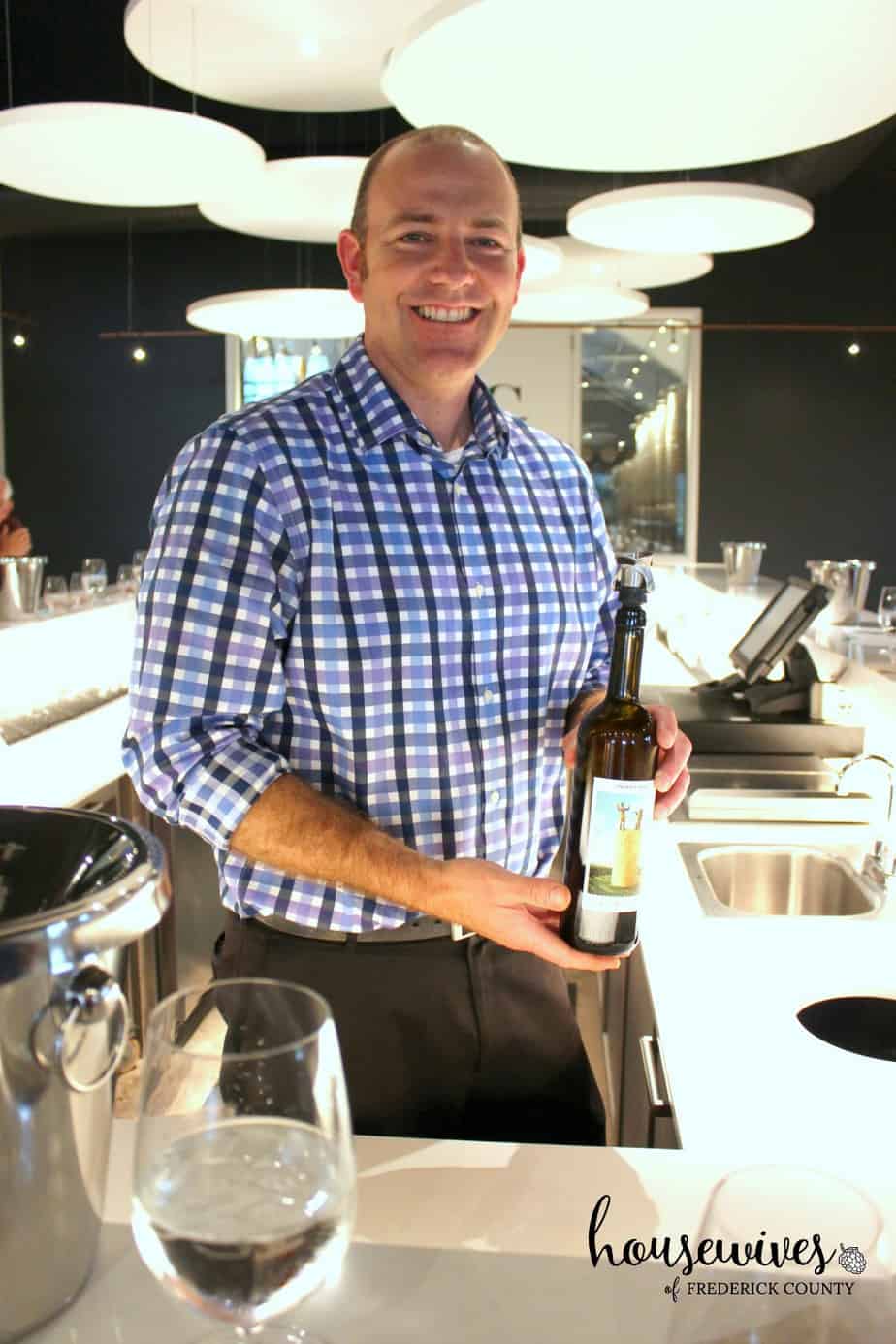 When Pam and I walked into the event, Big Cork's Director of Communications, Amy Benton, came up to us and gave us a hug. We'd never met her in person before, but again, that's just how they roll at Big Cork! We immediately knew that we were in for a really great evening.
We were invited to walk up to the bar to have a taste of one of their new releases, Russian Kiss. I'm not really a wine connoisseur, but I do appreciate a good glass of wine. Russian Kiss is so good. It's light and fruity, but not too sweet. According to the Big Cork website, Russian Kiss is "a blend of Russian white varietals (which you cannot find just anywhere) and Muscat Canelli. Fall in love with its strong floral notes and impressions of tangy kiwi and pineapple." Side note: I bought a bottle to take home!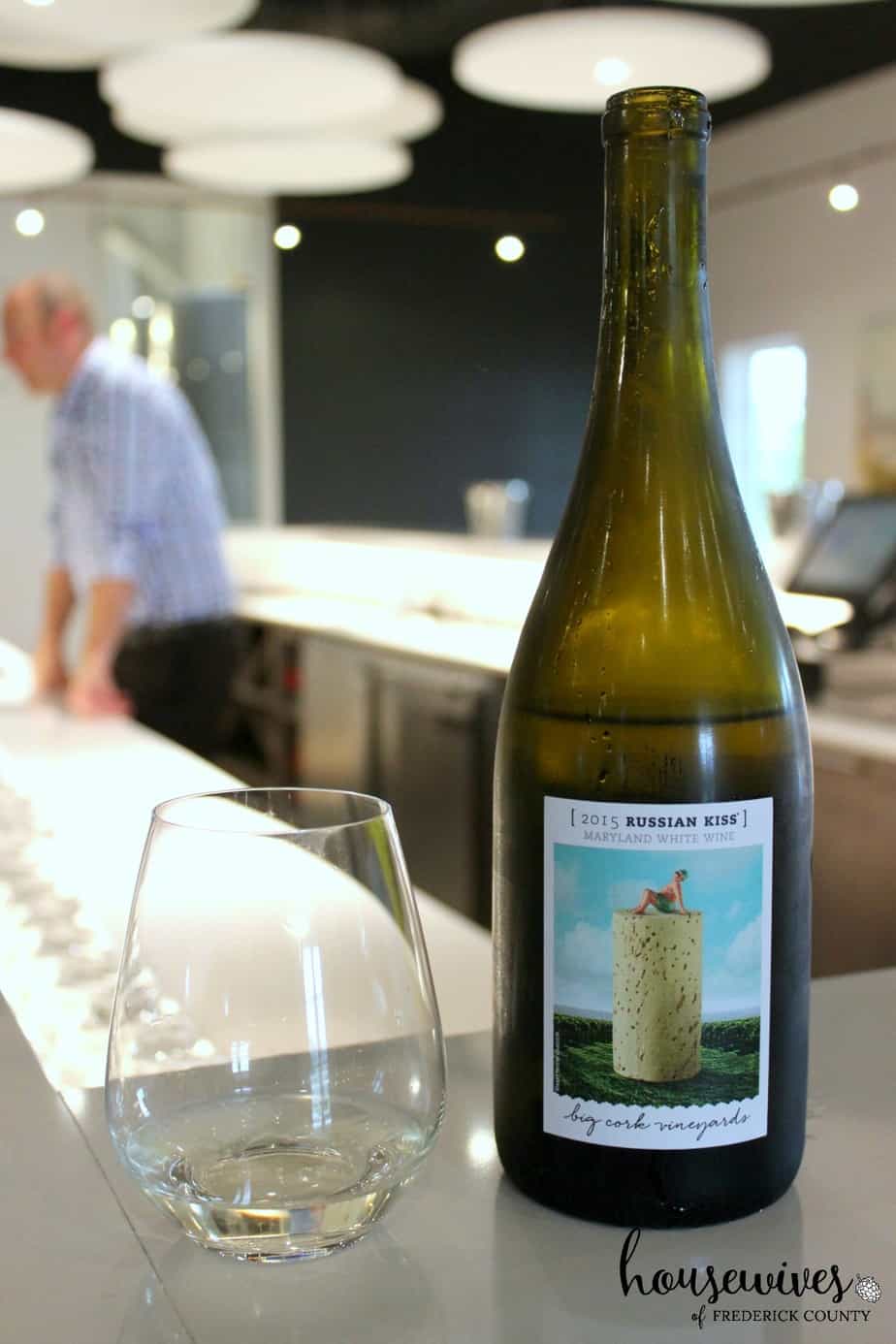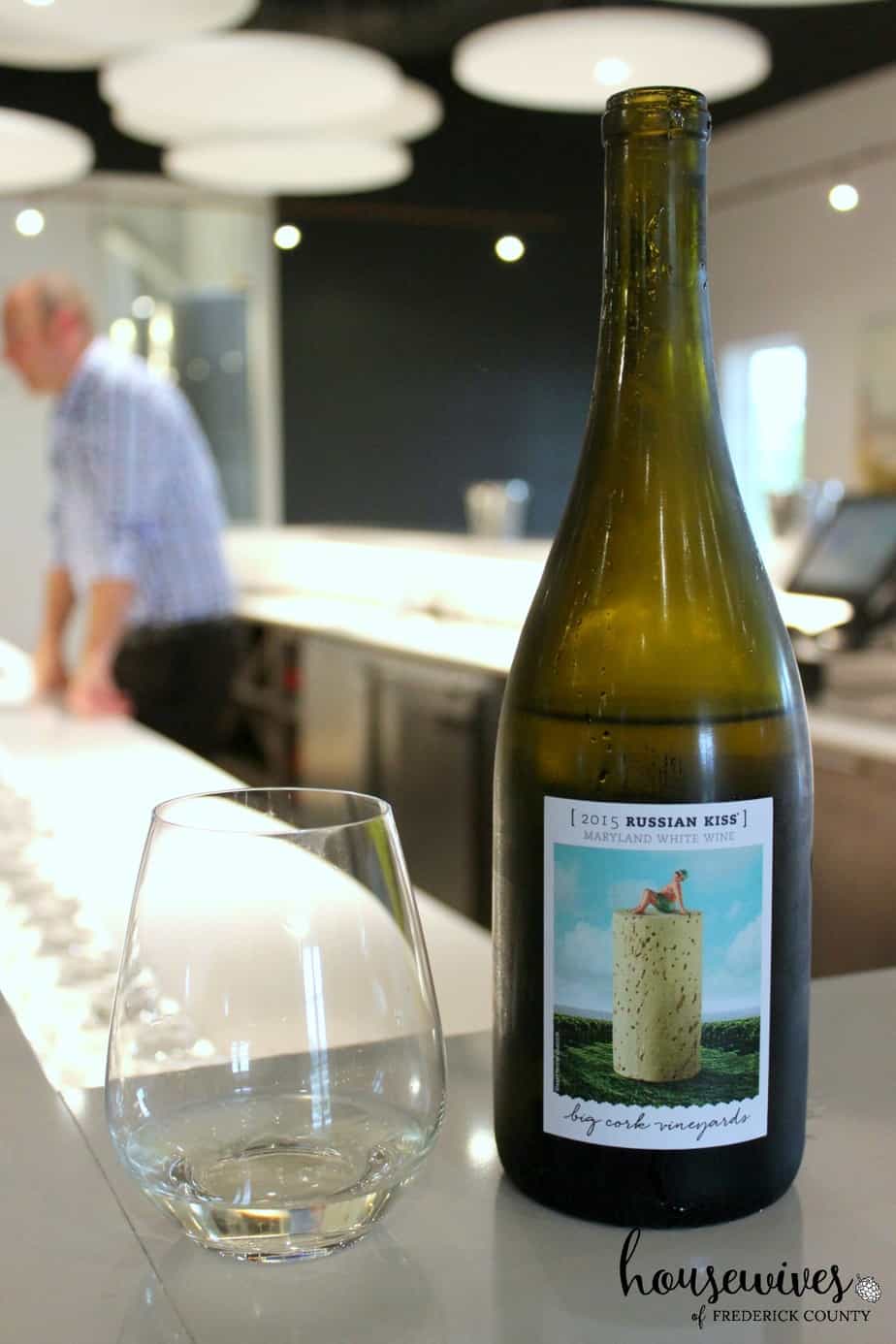 We were then introduced to the other key players at Big Cork. The owner, Randy Thompson; the master winemaker and head of operations, Dave Collins; and the general manager, Jed Gray. Pretentious? Actually, I'd say each one was the polar opposite of pretentious. Down to earth, funny and, like I told them that evening, people that I'd like to hang out with!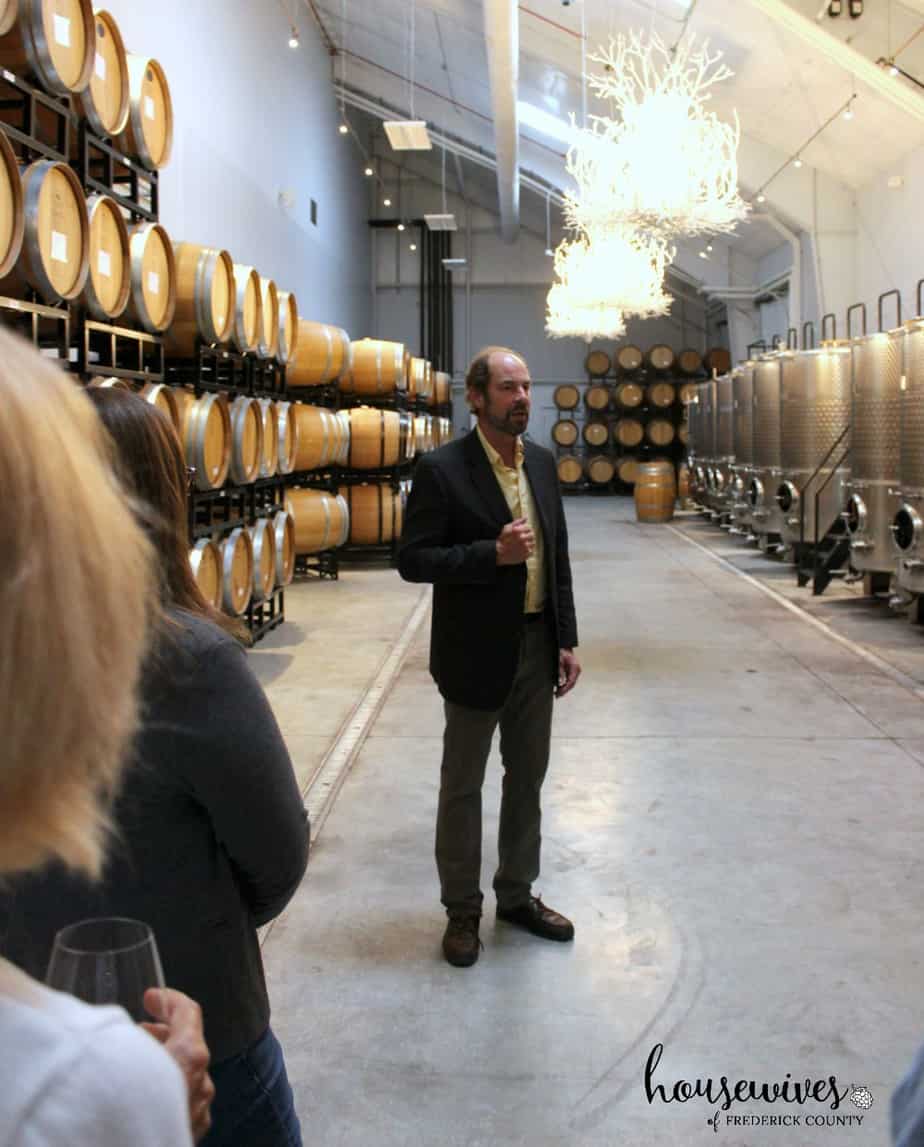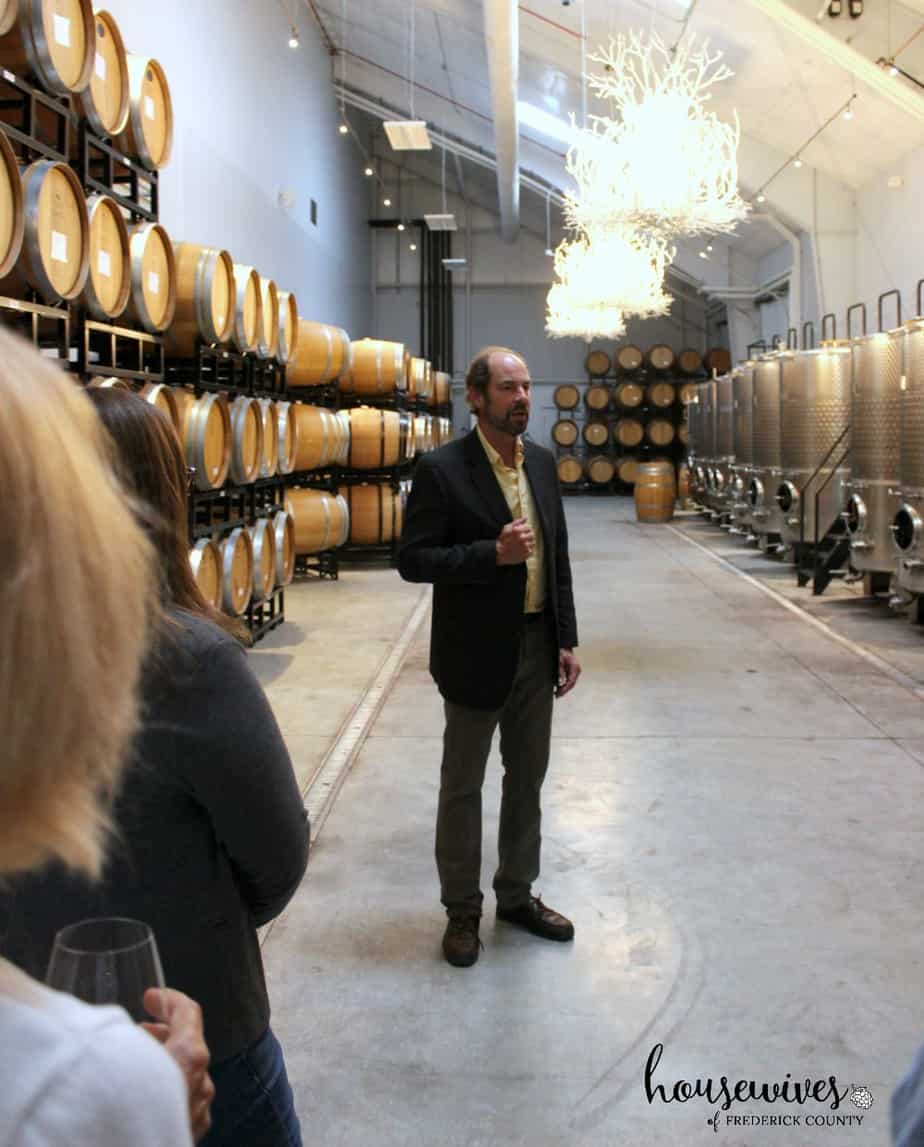 #3: It's a BIG experience!
We then got to walk the grounds a bit, and see the grapes up close and personal!
The outdoor patio is just stunning, and offers lots of comfortable seating and tables to enjoy the view, as well as live music and good wine! They also have a Grab and Go market (fresh baked bread, hand-selected cheeses, delicious spreads, etc.). Guests are welcome to bring their own picnic food AND they bring in food trucks every Friday.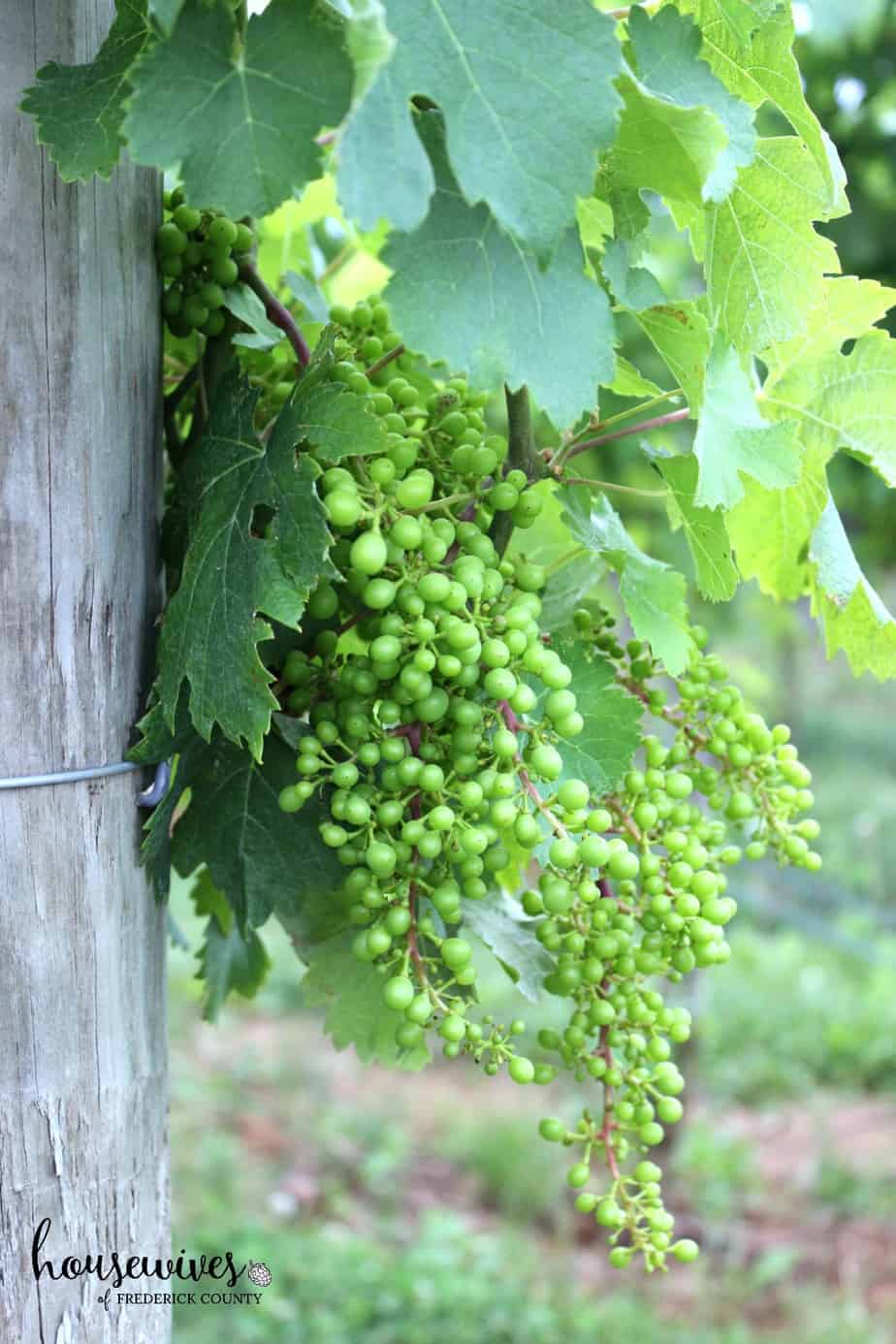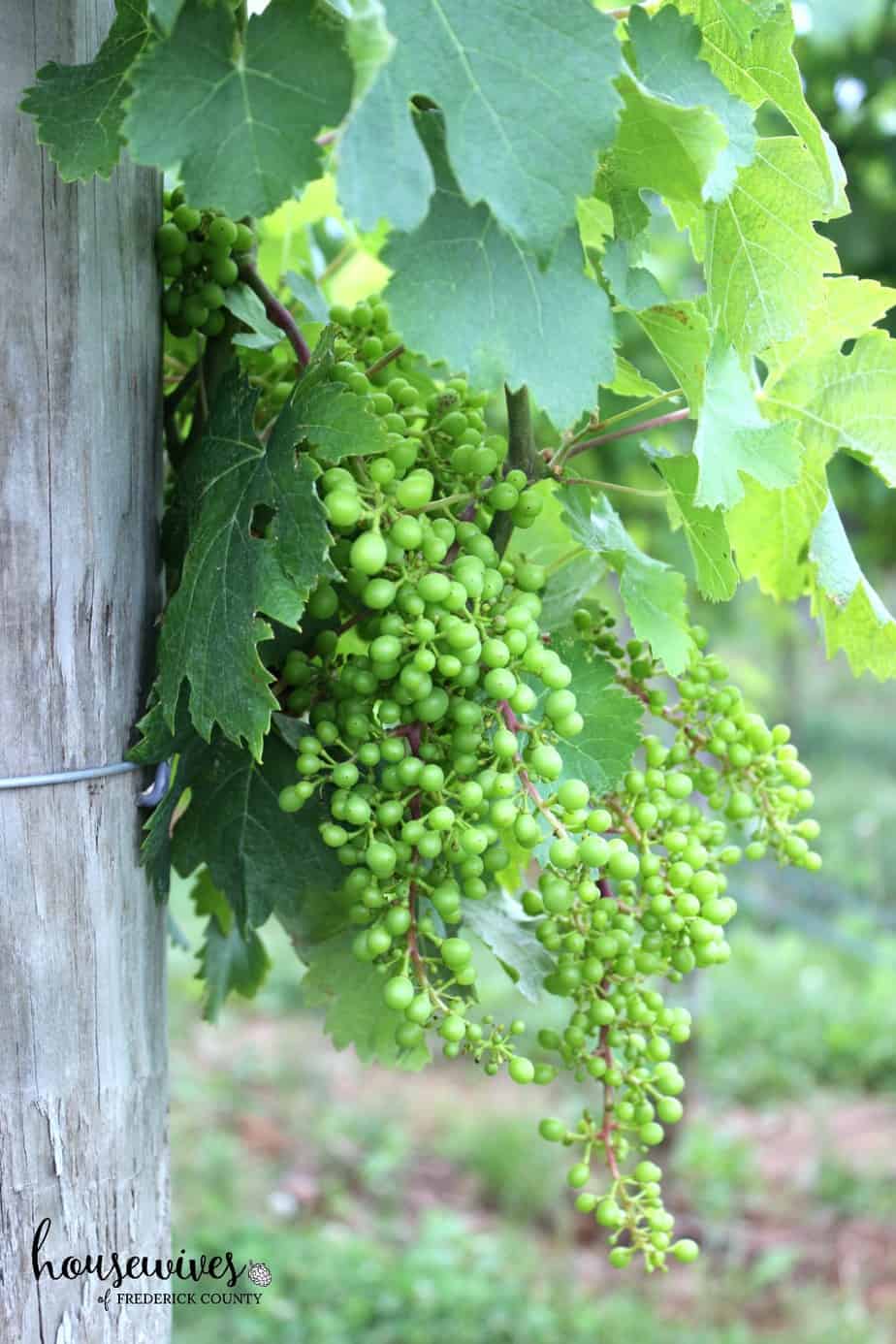 #4: It's BIG on family!
Big Cork is extremely family-friendly too. They even have a kids area on the patio with toys, chairs and tables. And, of course, with a big field to run in, it's also the perfect place for throwing a football, playing some cornhole or flying a kite. Oh! And don't forget your dog! They're welcome too!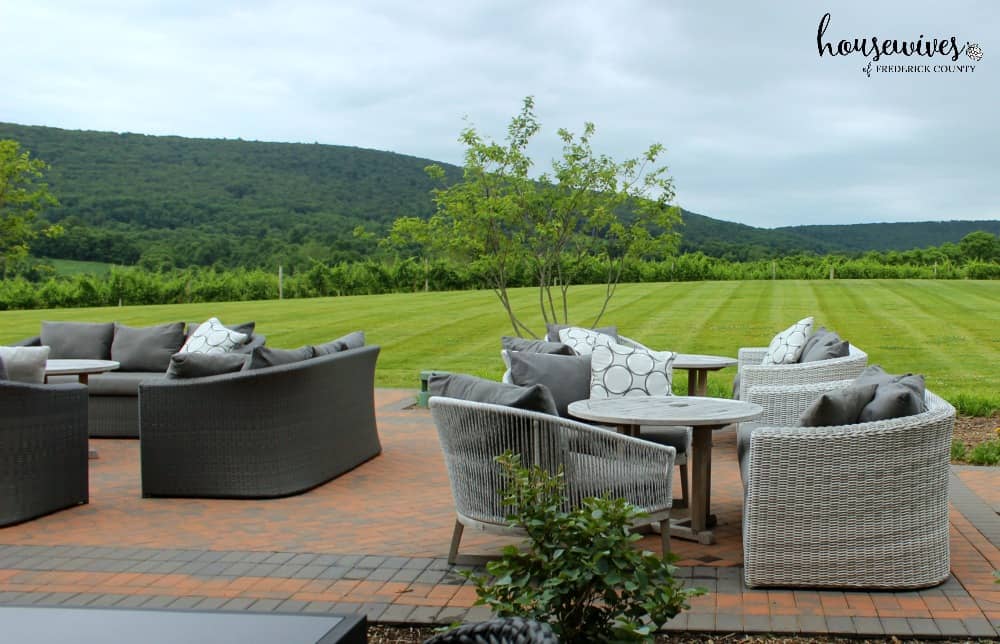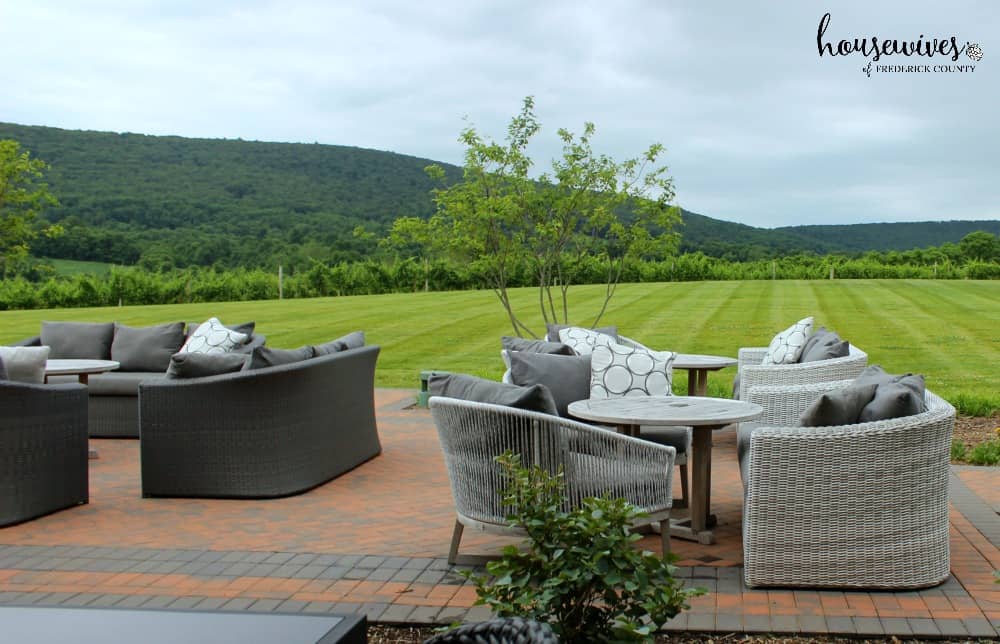 We all got to taste several of Big Cork's wines. I'd have to say my faves were the Russian Kiss, the Cabernet Franc (robust) and the Black Cap Port (made from raspberries grown on the property). Pam really liked the Russian Kiss, the Black Cap Port and the Syrah Rose ("summer in a bottle").
#5: They've got really BIG….corks!
And if you haven't already noticed, Big Cork wines actually have big corks! 2″ long to be exact. Because of the high quality cork, a foil cap is not necessary.
Those "other" wineries I'm sure have cork envy – just sayin'.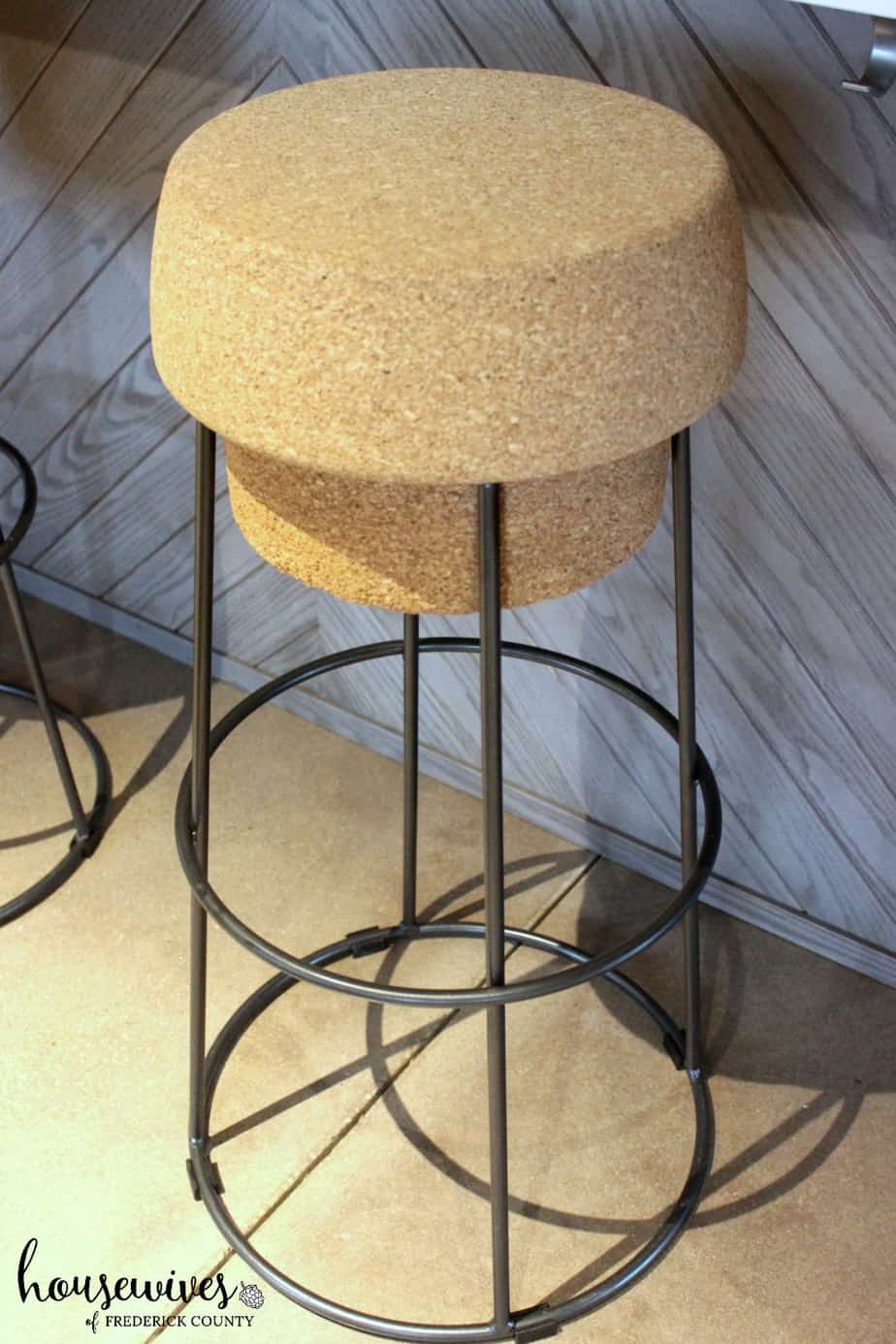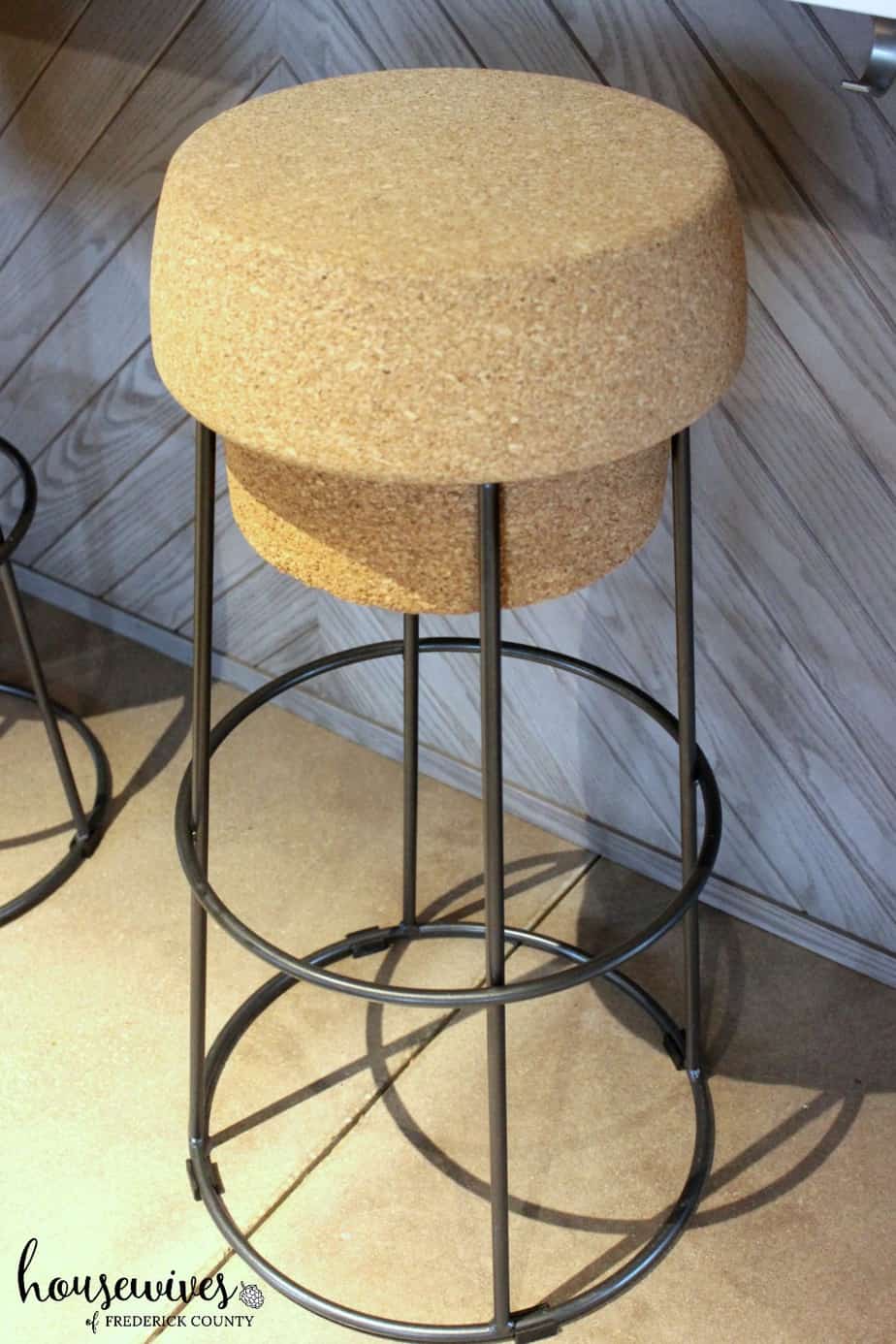 As the evening was coming to an end, Randy the owner called me and Pam outside to sit in one of the couches overlooking the view. Pam had mentioned earlier in the evening that this particular couch would be her favorite spot because it sits right next to beautiful hydrangeas.
It was dusk outside, and just so peaceful and beautiful. We talked about bringing our husbands next time – especially to try out the cigar patio.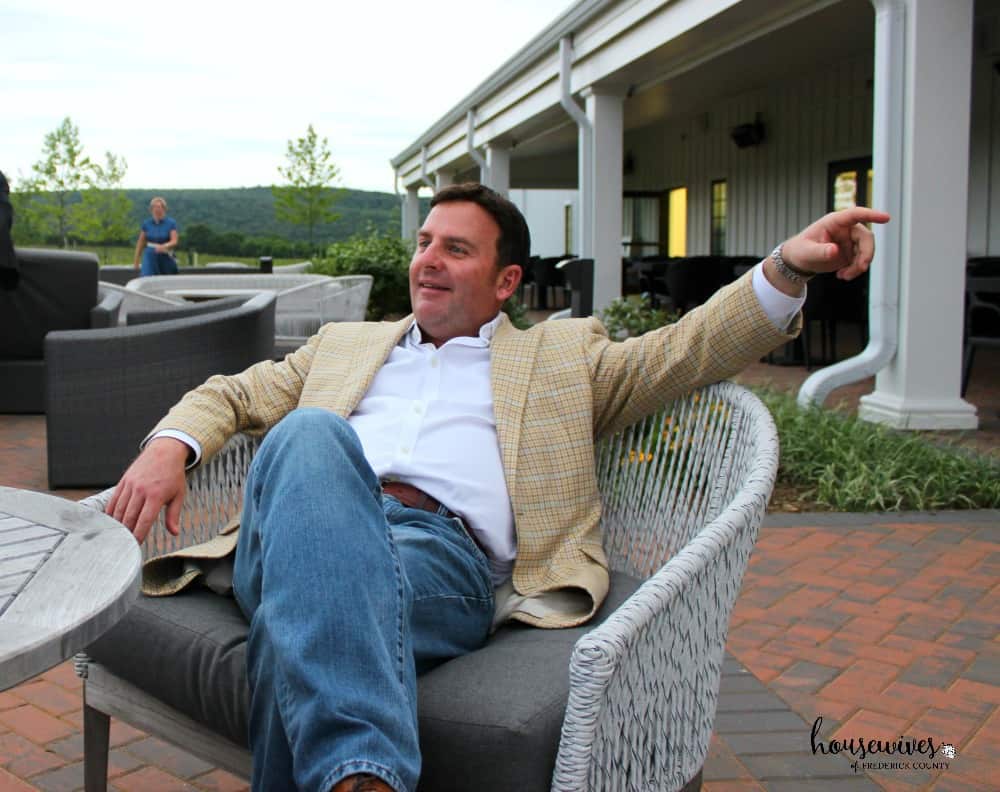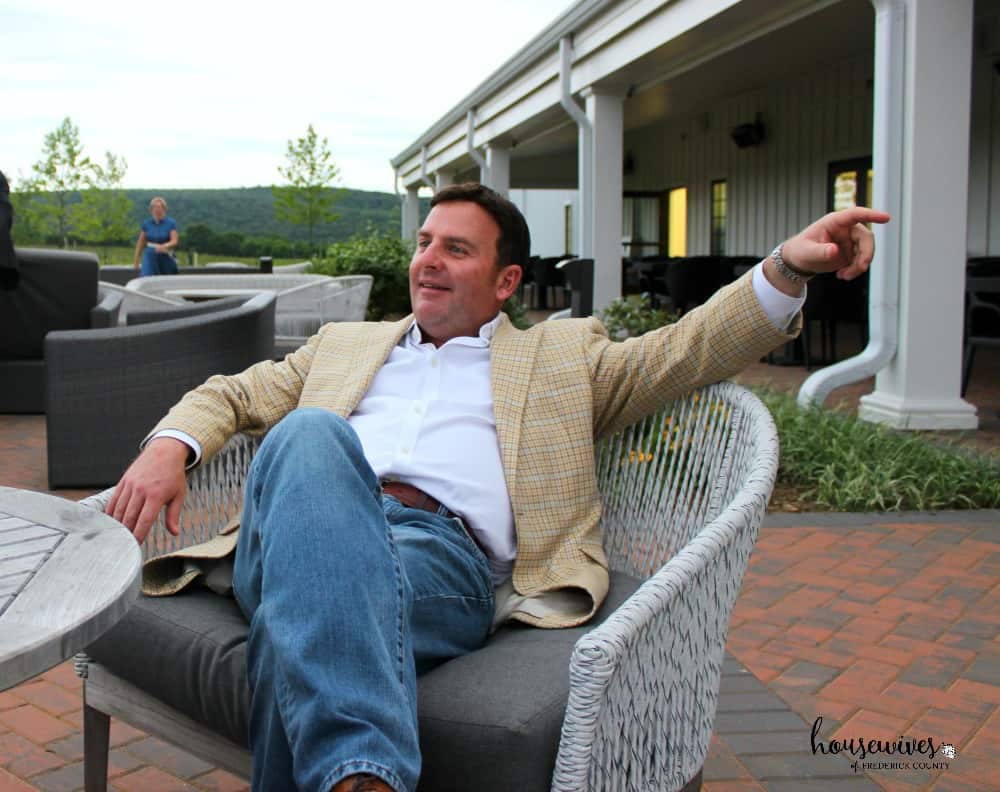 It was as if Randy was an old friend and we were sitting on his patio at his home. What a special place Big Cork Winery is!
We will definitely be back.
So, when are YOU going?
Terri is married and has 2 sons – both high schoolers! She has lived in Frederick since 1994 and absolutely loves exploring and discovering new parts of our town.
read more...