Do you struggle, like I do, with making sure you have healthy foods on hand at all times?  I mean, unless you are EXTREMELY organized, life just sometimes "gets in the way" of all of your good intentions.
One great example for me is on my gym mornings.  I try to get to the gym on Mondays, Wednesdays and Fridays at 9:30am.
I, for one, am NOT a morning person.  I SO wish I was, but I'm just not.
So I will get out of bed at the last possible moment to prepare for my day.
And this means I better have some healthy foods stocked in my kitchen, so I can eat an adequate breakfast before working out!
According to FitnessMagazine.com, "When it comes to gearing up for workout, carbs are your gym BFF. The key is to have a mixed bag of complex and simple ones so that the release of energy during your workout is slow and steady throughout your routine."
California Dried Plums are the PERFECT, convenient and healthy power food to include in your pre-workout breakfast!  Or, in ANY meal for that matter!
Here are just some of the many benefits of adding California Dried Plums to your diet:
Vitamin K helps improve calcium balance and promotes bone mineralization. A 40gram serving of dried plums (4-5 prunes; about 100 calories) is considered an excellent source of Vitamin K, which provides 30% of the 80mcg Daily Value.
Incorporating California dried plums as a regular part of nutritious food choices may support healthy bones. They contain vitamins and minerals such as potassium, copper, boron and vitamin K which may have bone protective effects.
Research suggests that eating two servings, (about 100grams or 10 to 12 dried plums), may improve bone mineral density (BMD) and slow the rate of bone turnover in post-menopausal women.
New research shows eating half that amount, just slightly more than one serving, about 50 grams or 5 to 6 dried plums), may help maintain bone loss in post-menopausal women. 
How many times have you found yourself just grabbing anything to eat in the car on your way to work, or to the gym, or wherever?
Well, now I have a go-to food that I can grab – a package of California Dried Plums!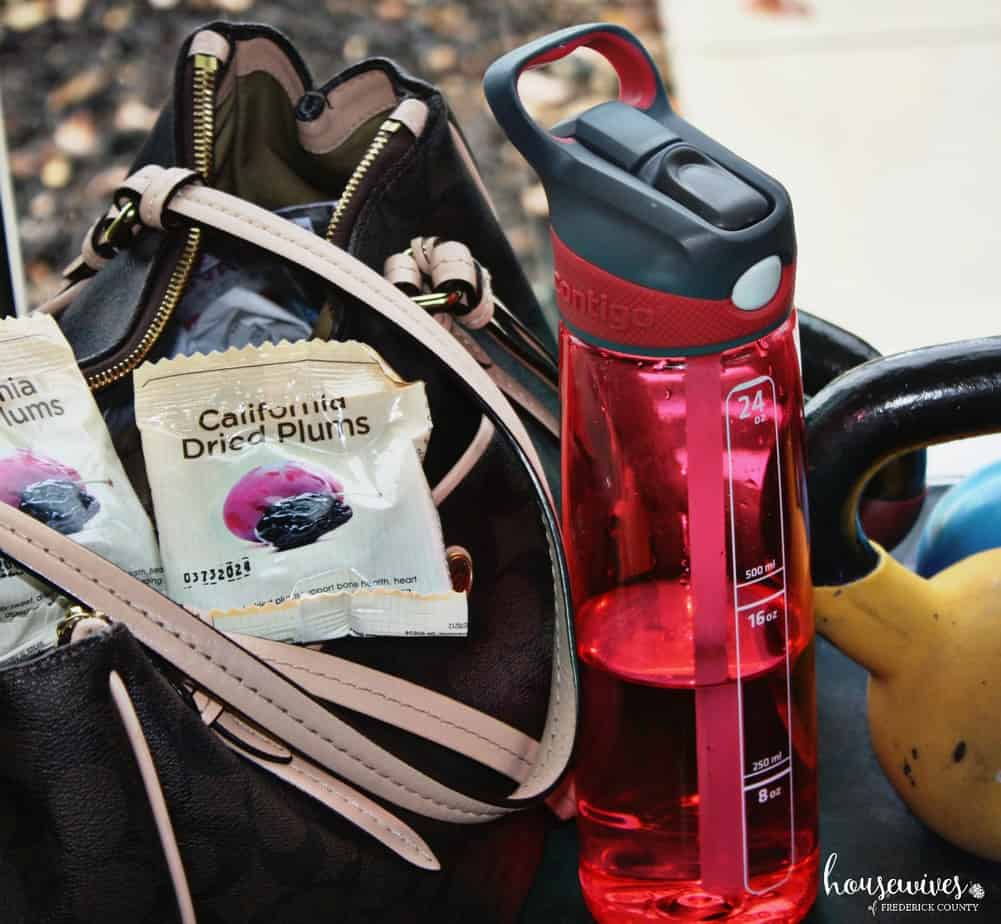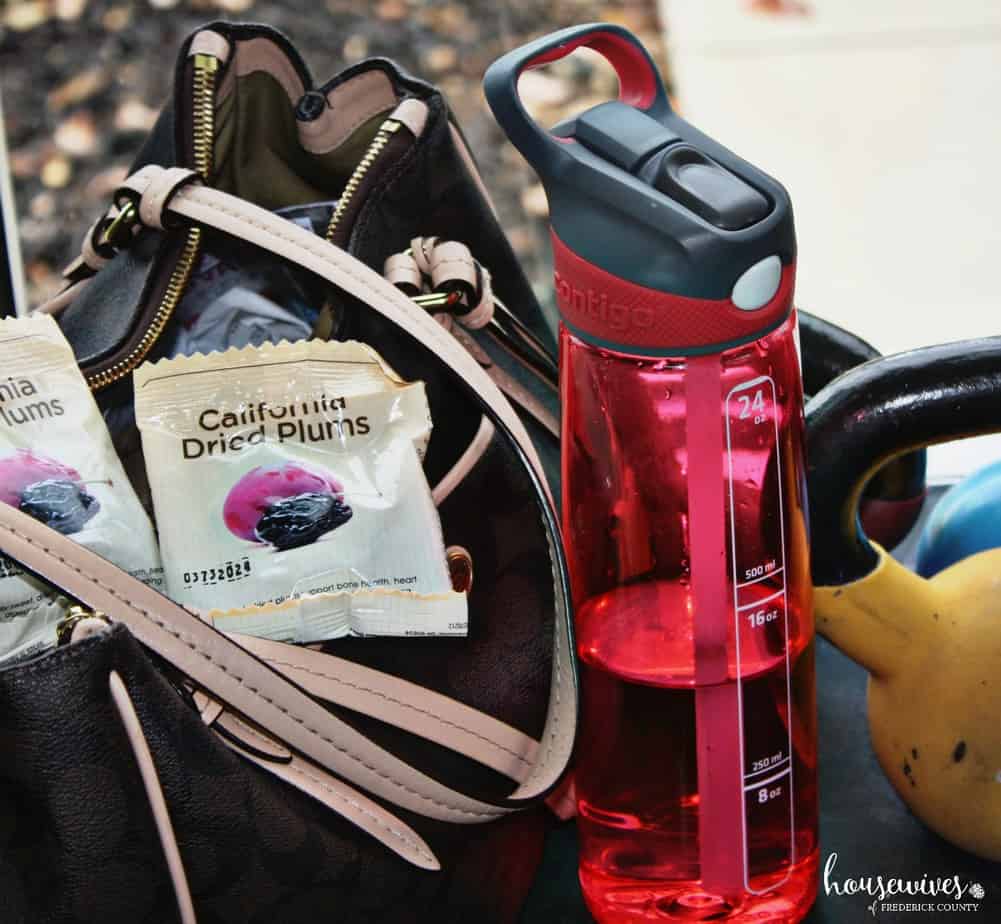 Dried plums may help manage weight through improved satiety perhaps by producing lower glucose and/or appetite-regulating hormone concentrations.
One standard serving (4–5 dried plums) is about 100 calories. Additionally, each serving provides 3 g of fiber (and is considered a good source of fiber), 293 mg of potassium, 16 mg of magnesium and more vitamin K than any other fresh or dried fruit.
Eat a daily serving of dried plums (prunes) – yep, that's pretty much a no-brainer!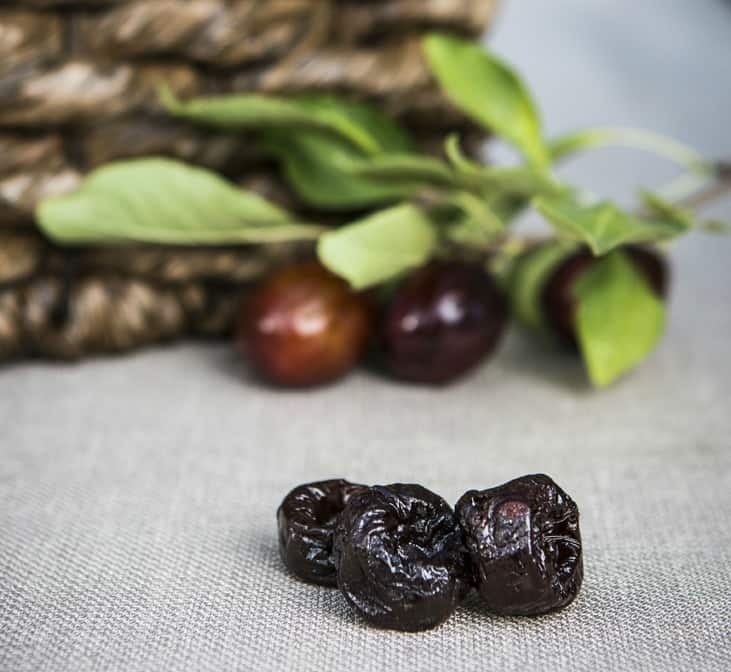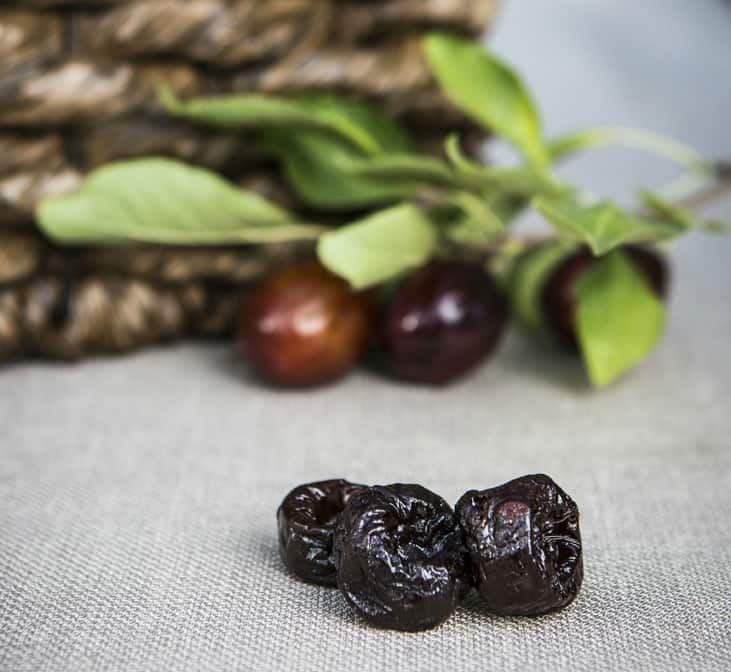 They're not only delicious by themselves, but they are extremely versatile in recipes too.  Check out California Dried Plums' culinary website for yummy recipes from salads to pasta dishes to desserts!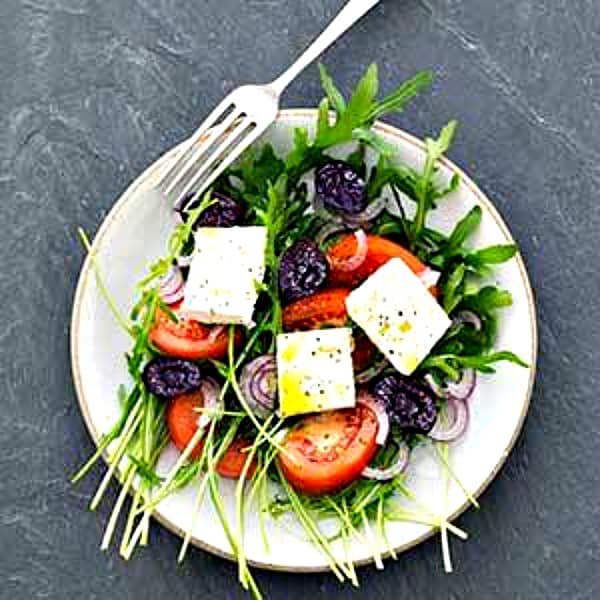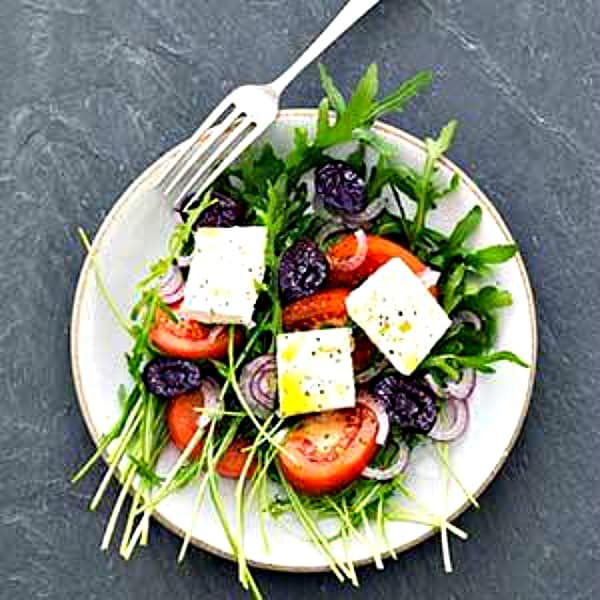 Who doesn't love convenient, delicious AND healthy?  It's SUCH a great feeling that you just want to do a one-handed handstand!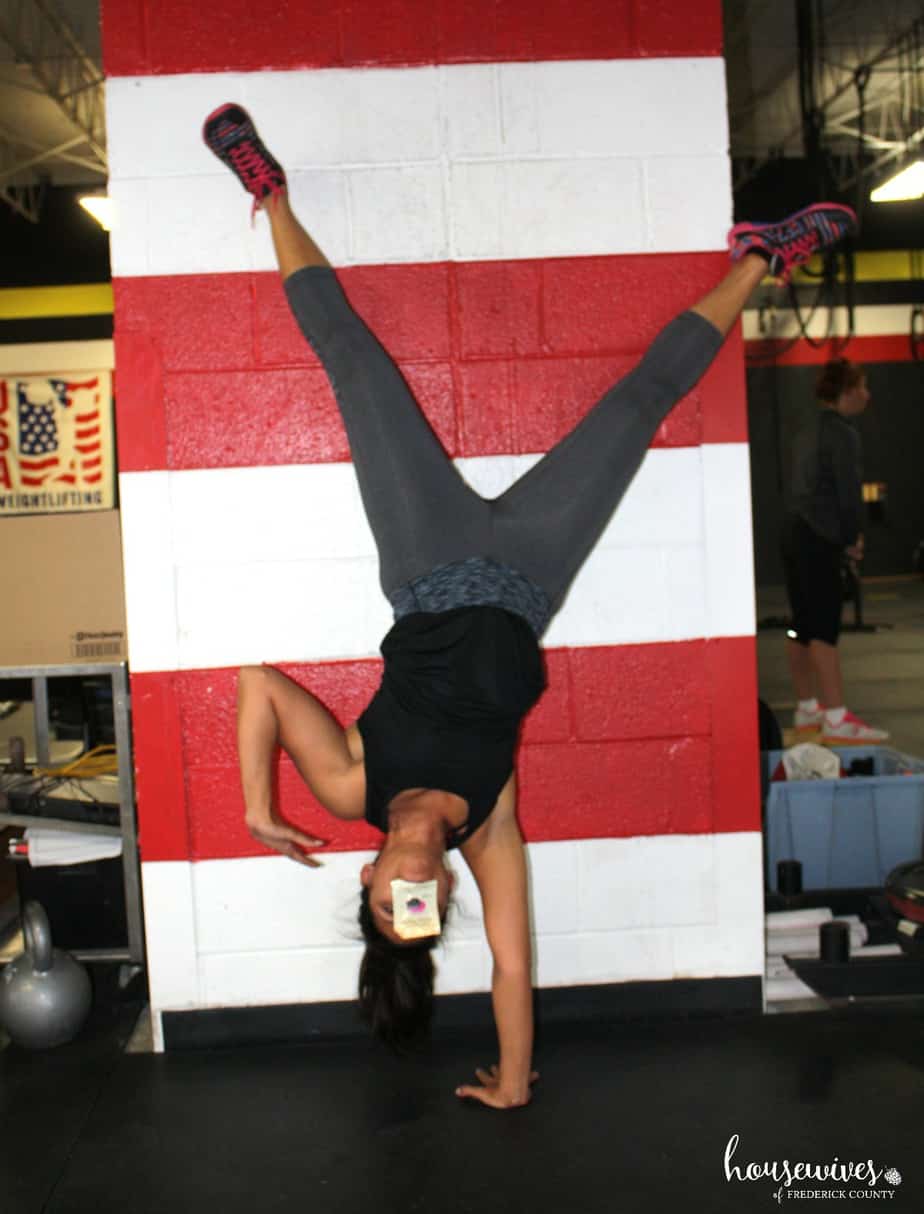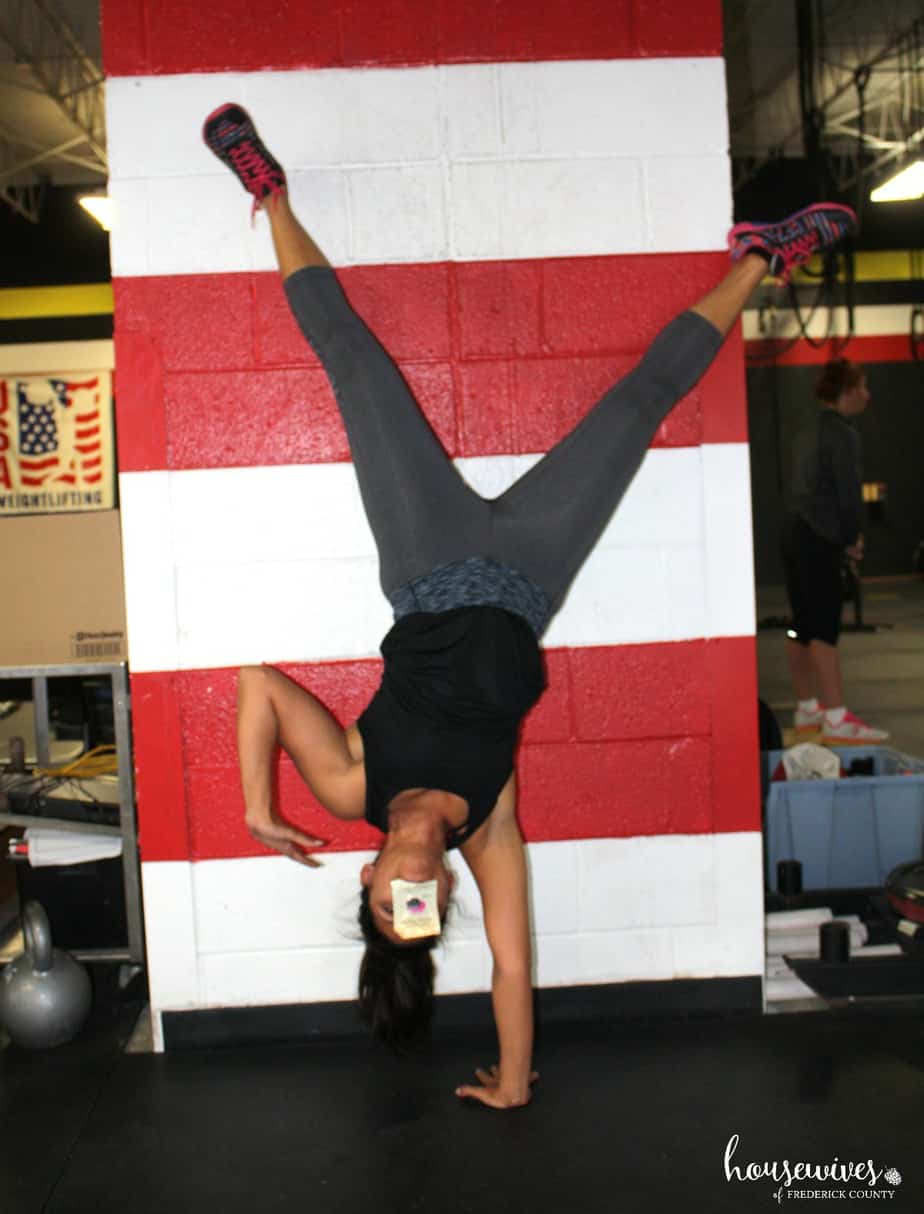 Well, many of us can't do a one-handed handstand, but California Dried Prunes will make you WANT to do one!
Learn more about California Dried Plums at CaliforniaDriedPlums.org!  You can also find great information and recipes on their social media channels!
Twitter: @cadriedplums
Facebook: CaliforniaDriedPlums
Instagram: cadriedplumboard
Have you tried California Dried Plums yet?
"I am participating in a VIN campaign for California Dried Plums. I am receiving a fee for posting; however, the opinions expressed in this post are my own. I am in no way affiliated with California Dried Plums and do not earn a commission or percent of sales."
#CADriedPlums #ad
Terri is married and has 2 sons – both high schoolers! She has lived in Frederick since 1994 and absolutely loves exploring and discovering new parts of our town.
read more...