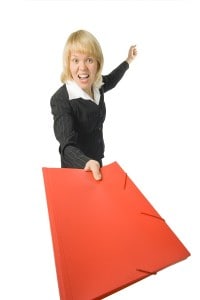 Dealing with difficult people can be very…well, DIFFICULT!  This week was a prime example for me.  Now, I tend to be the type of person who gets along with just about everyone, and who accepts people for who they are.  I've just always been like that – and it usually takes me a lot longer than most people to recognize faults in people.  This could be a great trait of mine, but it has also been known to bite me in the a**!
Case in point:  I attended a meeting this week at one of my jobs.  The meeting consisted of relatively new colleagues of mine, who are all professionals (well, one of them I wouldn't label a professional because of her actions).  The woman who was leading the meeting has a no-nonsense personality and I have observed her to be quite confrontational in meetings before.  So, I felt somewhat prepared, emotionally, for a pretty tense meeting as they usually are (unfortunately, and unnecessarily).  What I wasn't prepared for was for her to humiliate me and verbally attack me!  I won't go into the gory details, but in a nutshell she interrupted me while I was speaking, questioned my documentation and criticized my prepared report.
Have you ever been in a situation like this?  While trying to remain professional, I could feel the "fight or flight" response in my body – I think my blood pressure probably rose about 20 points, I could feel my face and neck becoming red and my eyes felt like they were beginning to see black – ah, the tell-tale signs of an adrenaline rush!  NOT a fun feeling!  BUT, I am so proud of myself!  I remained professional (red faced and all!), and I could actually feel myself becoming composed again for the remainder of the meeting!  Back in the day, I would have either gotten up and left the meeting quietly or cried right then and there!  Maturity, wisdom, and experience with age are all beautiful things!!!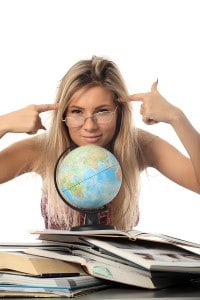 Once I got into my car after the meeting…. I cried….hard.  So, it got me thinking – how shall I handle this in the future?  Because, as all of us know, dealing with difficult people is a part of life.  I just don't get it – why can't we all just get along?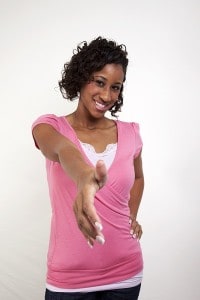 As I have gotten older, I've come to realize that everybody has different personalities, and that the way a person acts doesn't necessarily mean that it is personal – it's just who they are.  Now, keep in mind, no matter what kind of personality someone has – I strongly believe that NOBODY should be disrespected in the way that I was at this meeting.  So, you can say, "Oh that's just her personality", but to excuse extreme rudeness is not acceptable.
I have included here information about four personality types and how you may deal with each one.  This was taken from Jonathan Farrington, written on a website called Social Media Today, titled, "The Key to Negotiating with the Four Personality Types".  See if you can figure out which type you are and which type a person in your life, who you may have difficulty dealing with, is:
The Four Social Styles And How You Should Negotiate With Them
Driver: The Director.
• Assertive, but not responsive
• Task, rather than people oriented
• Decisive and determined
• Controlled emotions
• Set on efficiency and effectiveness
• Likes control, often in a hurry
• Firm, stable relationships
• Stubborn, tough
• Impatient
• Inflexible, poor listener
To Negotiate With Drivers:
•   Plan to ask questions about and discuss specifics, actions and results
•   Use facts and logic
•   When necessary, disagree with facts rather than opinions, be assertive
•   Keep it business-like, efficient and to the point
•   Personal guarantees and testimonials are least effective – better to
provide options and facts
•   Do not invade personal space
Expressive: The Socializer
• Assertive and responsive
• Reactive, impulsive, decisions spontaneous, intuitive
• Placing more importance on relationships than tasks
• Emotionally expressive, sometimes dramatic
• Flexible agenda, short attention span, easily loved
• Enthusiastic
• Strong persuasive skills, talkative and gregarious
• Optimistic, takes risks
• Creative
To Negotiate With Expressives:
•  Seek opinions in an area you wish to develop to achieve mutual  understanding
•  Discussion should be people, as well as fact, oriented
•  Keep summarizing, work out specifics on points of agreement
•  Try short, fast moving experience stories
•  Make sure to pin them down in a friendly way
•  Remember to discuss the future, as well as the present
•  Look out for the impulse buy
Amiable: The Supporter
• Not assertive but responsive
• Dependent on others
• Respectful, willing and agreeable
• Emotionally expressive
• Everyone's friend, supportive, soft-hearted
• Low risk taker, likes security
• Group builder
• Over-sensitive
• Not goal orientated
To Negotiate With Amiables:
•  Work, jointly, seek common ground
•  Find out about personal interests and family
•  Be patient and avoid going for what looks like an easy pushover
•  Use personal assurance and specific guarantees and avoid options  and probabilities
•  Take time to be agreeable
•  Focus discussion on how
•  Demonstrate low risk solutions
•  Don't take advantage of their good nature
Analytical: The Clinician
• Not assertive, not responsive
• Precise, orderly and business-like
• Rational and co-operative
• Self-controlled and serious
• Motivated by logic and facts
• Not quick to make decisions
• Distrusts persuasive people
• Like things in writing and detail
• Security conscious
• Critical, aloof, skeptical
• Excellent problem solver
• Likes rigid timetables
To Negotiate With Analyticals:
•  Take action rather than words to demonstrate helpfulness and  willingness
•  Stick to specifics. Analyticals expect salesmen to overstate
•  Their decisions are based on facts and logic and they avoid risk
•  They can often be very co-operative, but established relationships take  time
•  Consider telling them what the product won't do. they will respect you  for it and they will have spotted the deficiencies anyway
•  Discuss reasons and ask 'why' questions
•  Become less responsive and less assertive yourself.
I have discovered that my personality type is mostly the Amiable type.  The woman in the meeting who disrespected me would be an extreme form of the Driver type of personality.
In my life, I always try to look at things as "live and learn" experiences.  I hope that since I've lived this not-so-enjoyable experience this week, that I have now learned from writing this post how I might deal with difficult people in my future.  It's either that, or someone is going to end up in a hospital – I kid, I kid (kind of)!  Now go out there and get along, people!
Terri is married and has 2 sons – both high schoolers! She has lived in Frederick since 1994 and absolutely loves exploring and discovering new parts of our town.
read more...