In this post I'm giving you the inside scoop on the
high quality, seasonal & stylish home decor
goodies that you get in your
Decocrated Winter Box 2020!
Do you want to create an inviting Winter Wonderland in your home this season?
Clearly, the reason I love Decocrated so much is because their seasonal boxes are full of curated, on-trend, versatile home accents to freshen up your home every season.
I don't know about you, but when one season is coming to a close, I am so ready to welcome the next season.
Definitely, the easiest way to do that is by switching out some of my home decor items.
There's just something about seeing new home accents in my entryway or kitchen or spread out throughout my home that makes me so happy!
Without a doubt, it uplifts my mood and inspires me to enjoy that season to the fullest.
Decocrated Winter Box 2020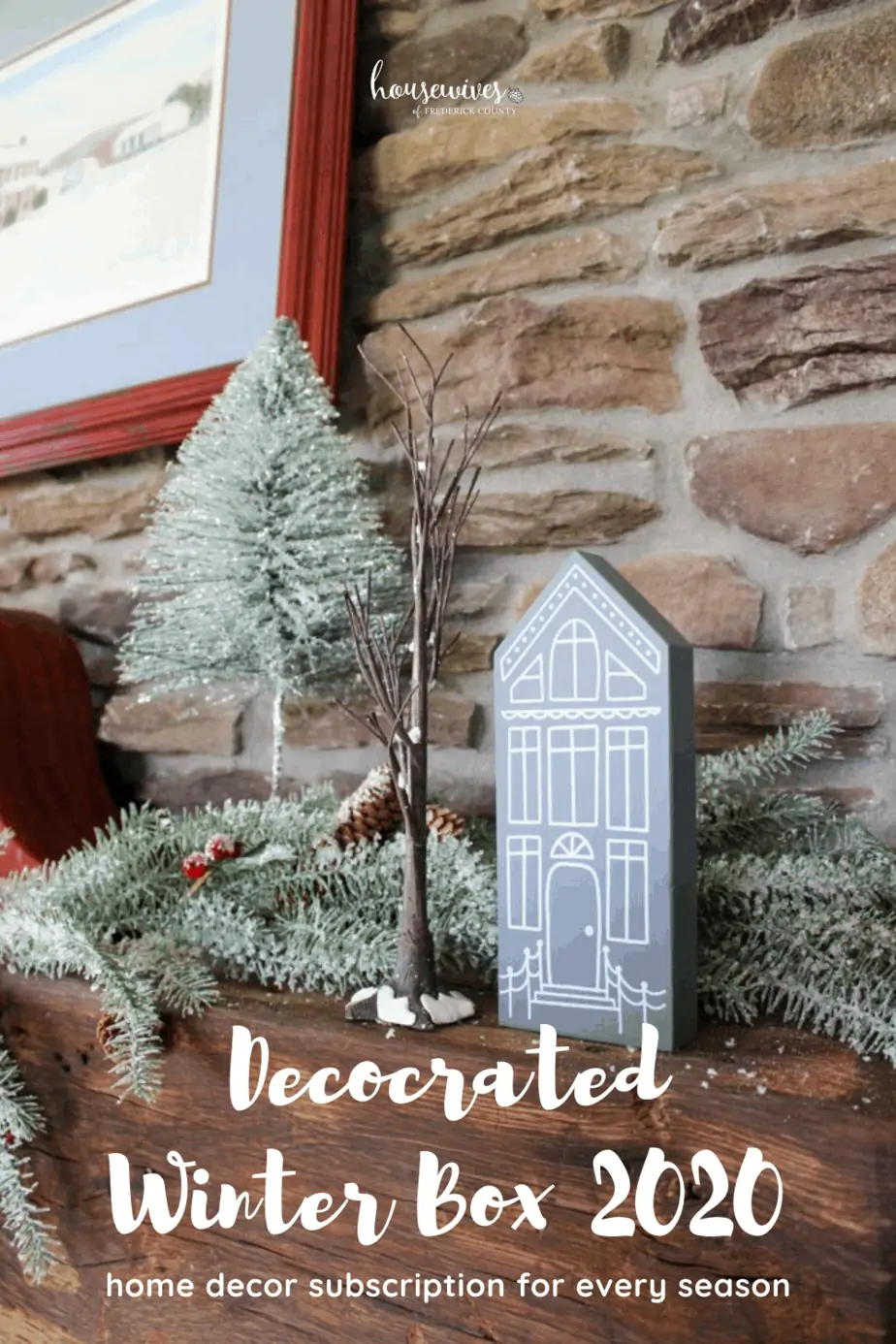 So, my very first Decocrated Box was the Summer 2020 box.
Needless to say, I was super impressed with the high quality and style of the items I received!
On top of that, each season's items build upon and coordinate with the previous boxes' items!
What Do You get with Your Decocrated Winter Box 2020?
In particular, here's what you get with Decocrated:
1. A New Box Every Quarter
Each quarterly box contains 6 to 8 curated home decor pieces that can all be displayed in one room or spread out throughout your home.
2. Community: 3 Private, Members-Only Facebook Groups
The Decocrators

– Post all things Decocrated!

DecoHacks

– For those who #Decohacked their items and made them their own.

Decocrated Marketplace

– Love your Decocrated item and want an extra one? This is the group for you! Not your style? This is the place to find it the right home.
3. Members-Only Shop
Exclusive access to curated collections that compliment your Decocrated decor.
4. Seasonal Add-On Boxes
Only subscribers can access add-on boxes throughout the year.
How Much Does Decocrated Cost?
Obviously, getting the annual membership is worth it because it will save you $32 for the year vs. the quarterly membership.
In addition, if you use my codes, you'll save even more money!
Therefore, use code HOUSEWIVESOFFREDERICKCOUNTY10 to get $10 off of your first box in your quarterly membership.
Furthermore, for an annual membership, use code HOUSEWIVESOFFREDERICKCOUNTY30 to get $30 off your annual membership.
Altogether, this will bring your annual price down to $257.99 which makes each quarterly box only $64.50!
The Decocrated Winter Box 2020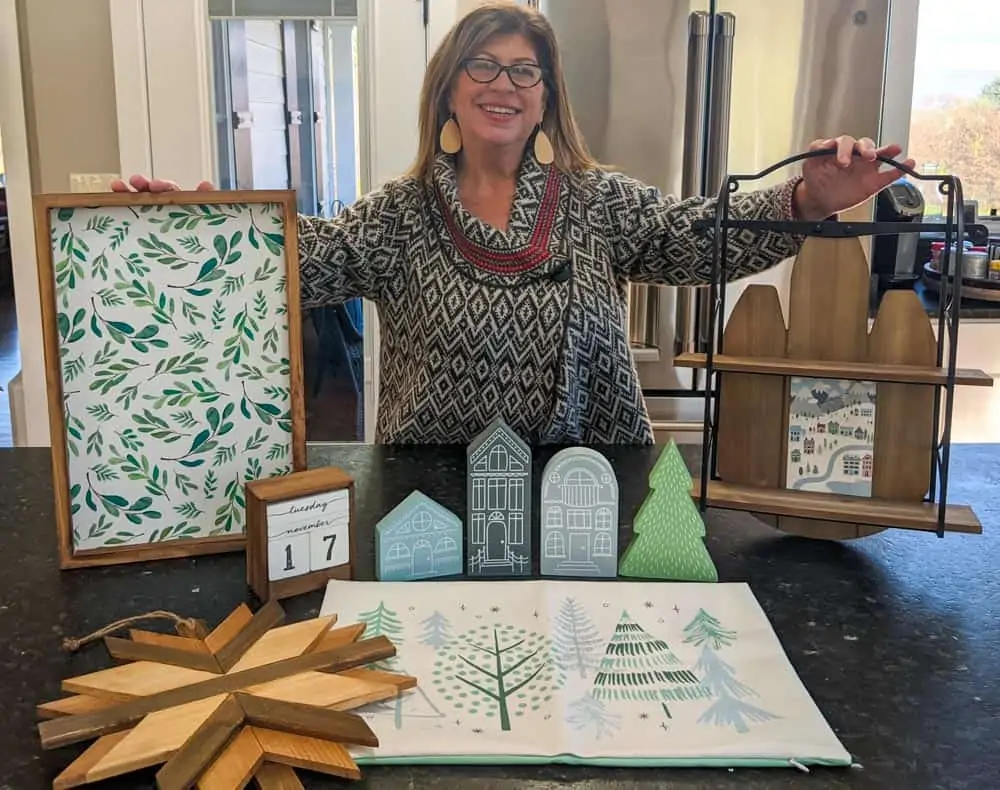 And now for what you've been waiting for!
Here are the items you'll get in your Winter 2020 box!
1. The Art Print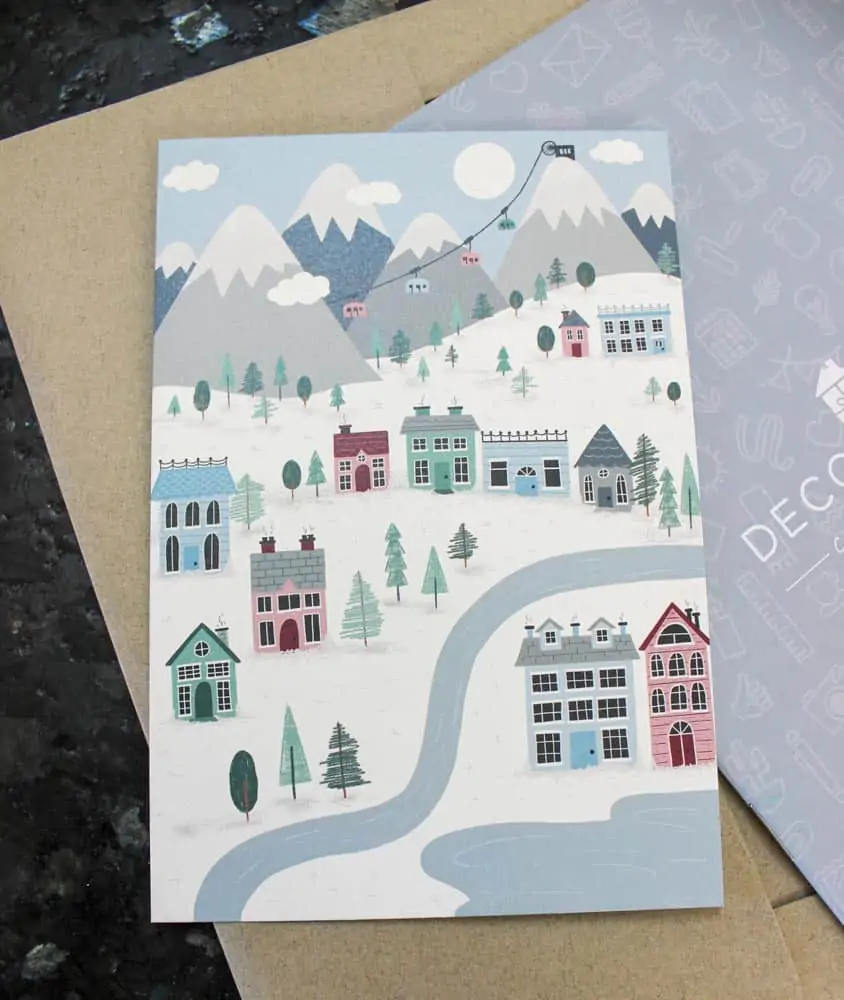 The curated art for the Winter 2020 season has been created by featured artists, Cris Menendez & Kat Fonte.
As is always the case, the art prints for each season are two-sided, with the Winter 2020 season being no exception.
One side is reminiscent of cool winter skies and icy botanicals with the words "Winter Wonderland".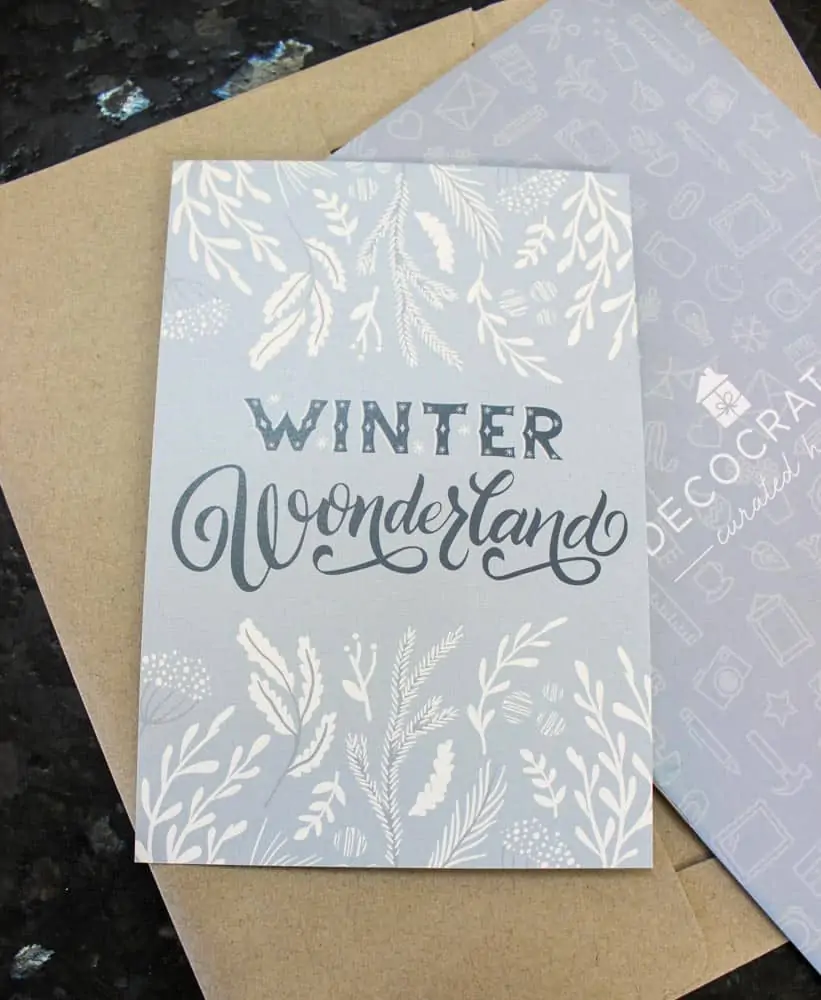 The other side is is a whimsical winter village filled with snow-capped mountains and frozen lakes.
I don't know about you, but this print makes me yearn for the magic of a winter snow!
I put my art print in a frame that I can use for all of my art prints when I get them. Just switch them out each season!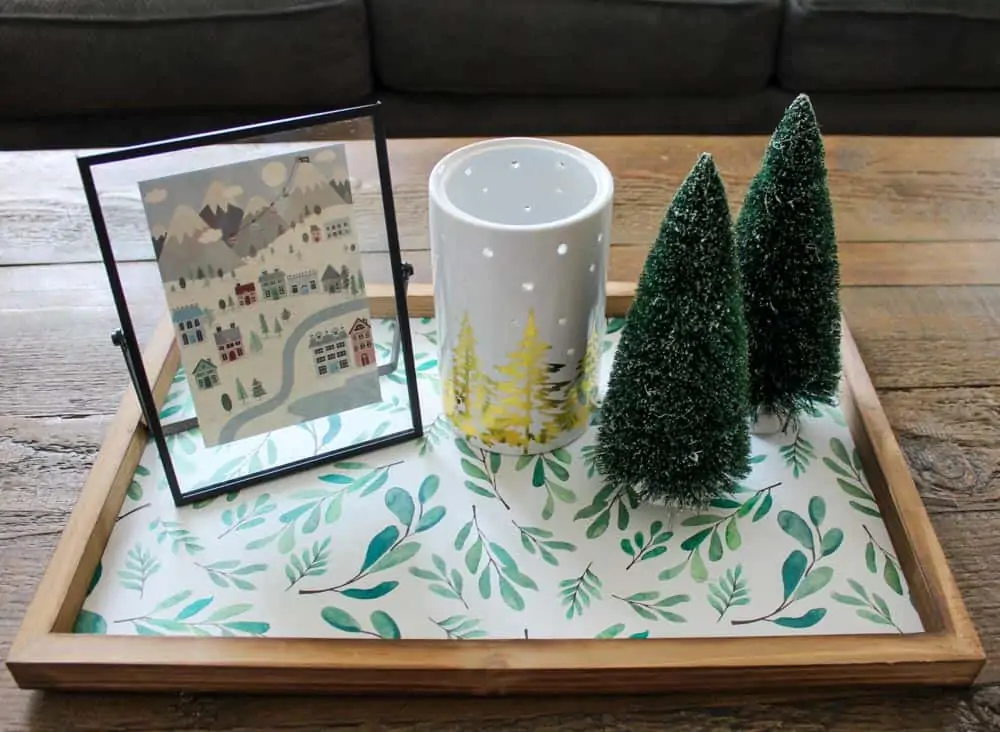 2. The Framed Art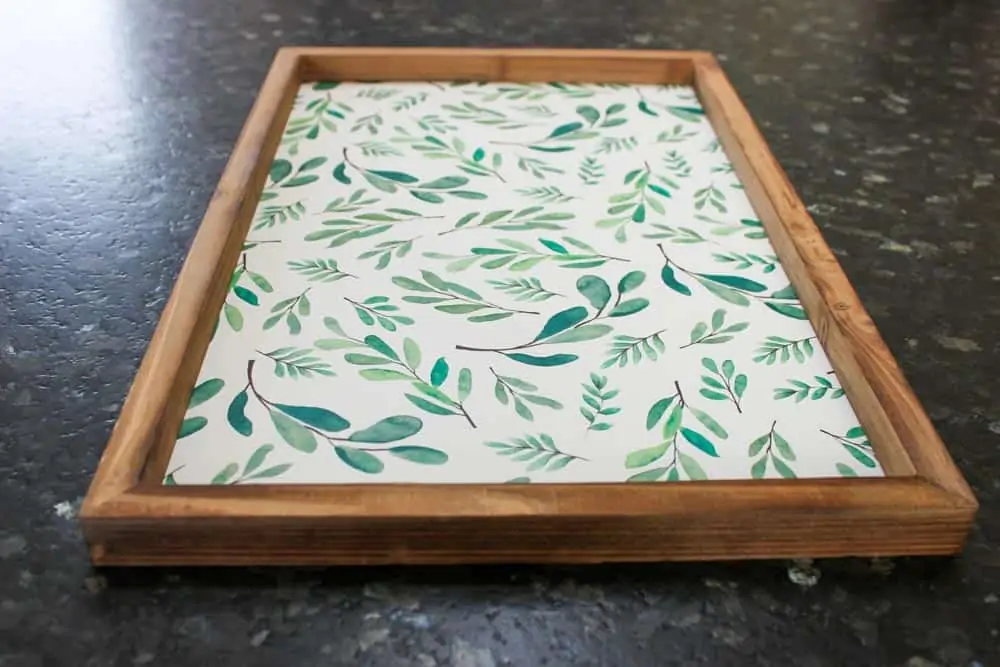 Cascading watercolor botanicals adorn this natural wood framed art.
You can hang this on the wall, add photos or other items to it, place it on your fireplace mantle, or in my case, I'm using it as a tray to display my art print and other winter items.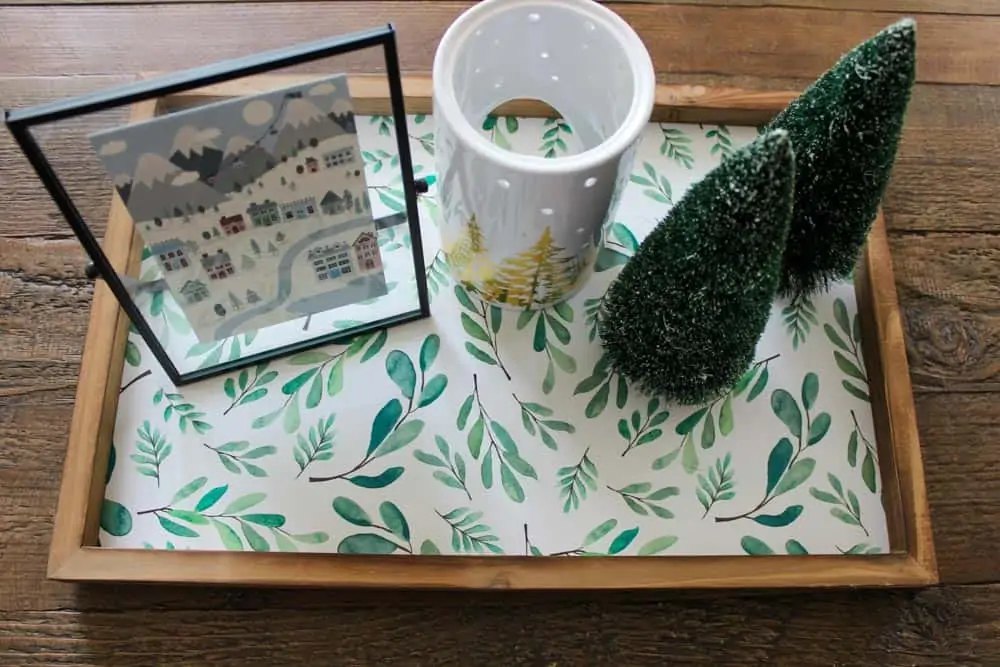 3. The Sled Shelf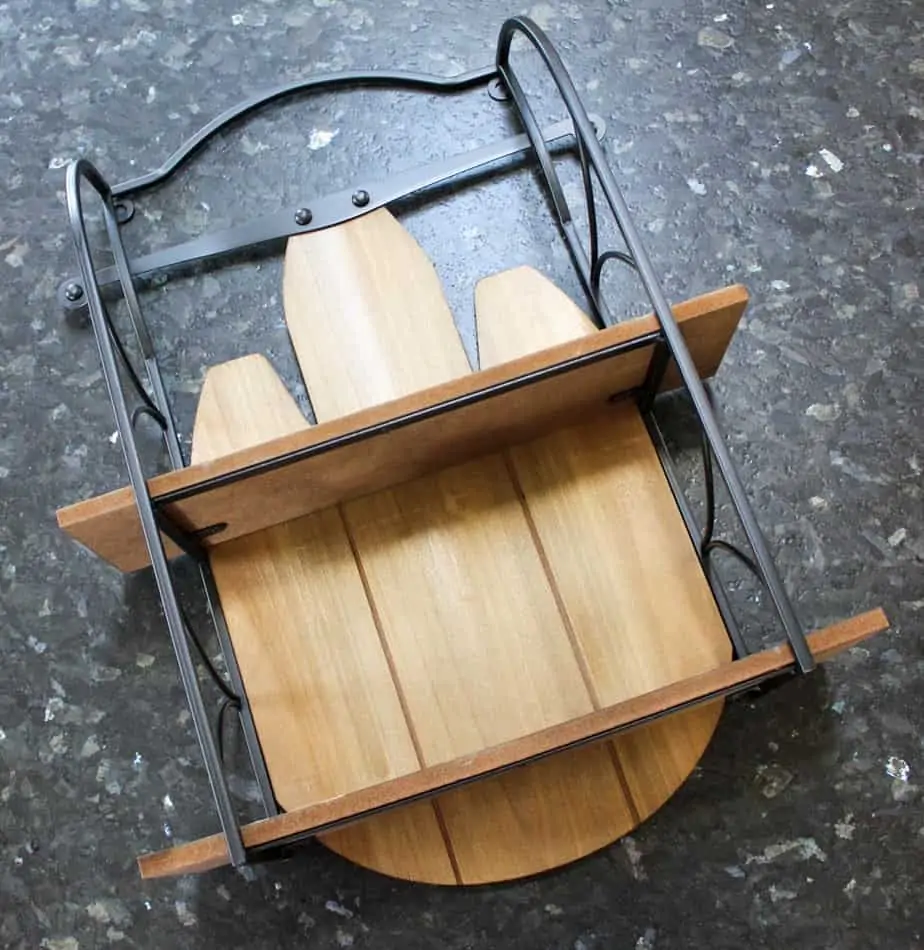 I absolutely adore this sled shelf!
It is the epitome of the magic and fun of Winter!
What a festive way to display your fun Winter pieces!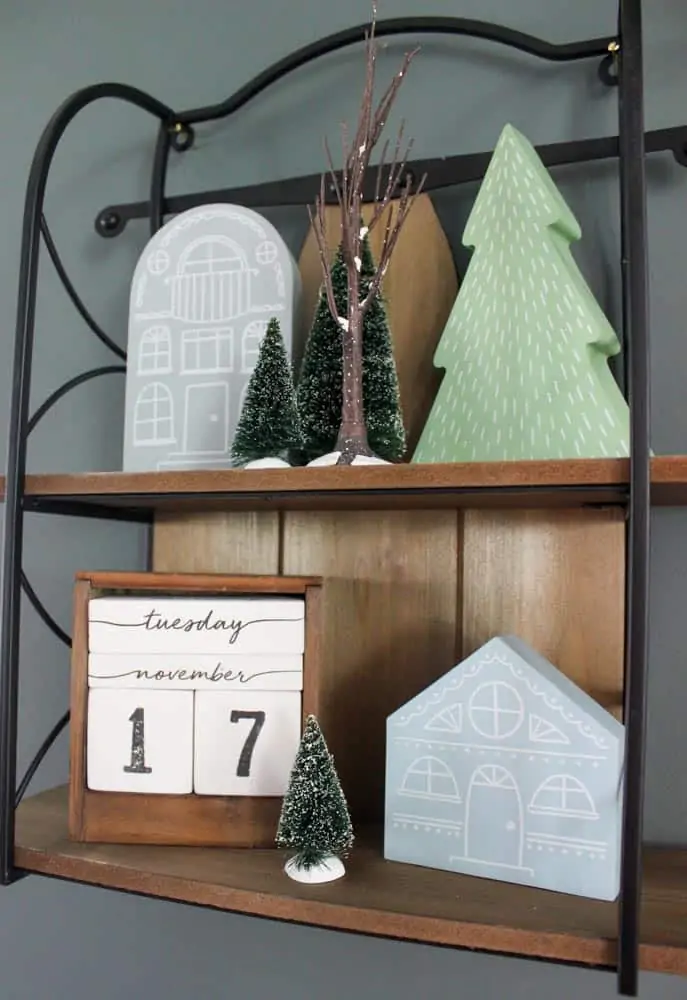 Clearly, as you can see from my photo, it's perfect for hanging on the wall.
However, you can also set it on a table or even lay it down and take out the shelves to create the feel of an actual sled.
4. The Winter Pillow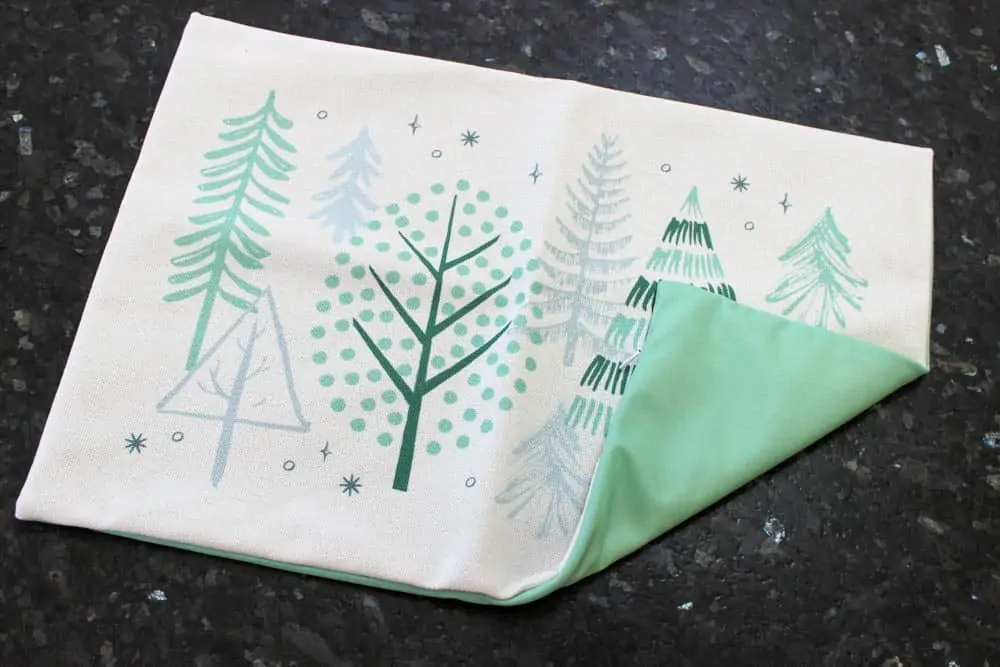 Inspired by an evergreen forest surrounding a charming winter village, this double-sided lumbar pillow adds the perfect touch of holiday magic to my home!
This pillow fits perfectly in my tavern room on the church pew and just happens to coordinate perfectly with our wall colors!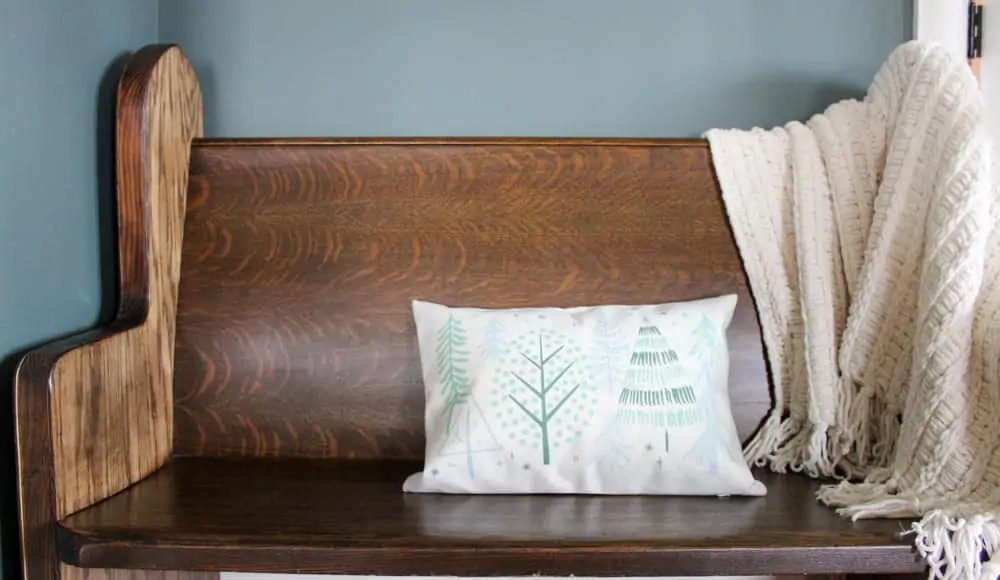 5. The Village Houses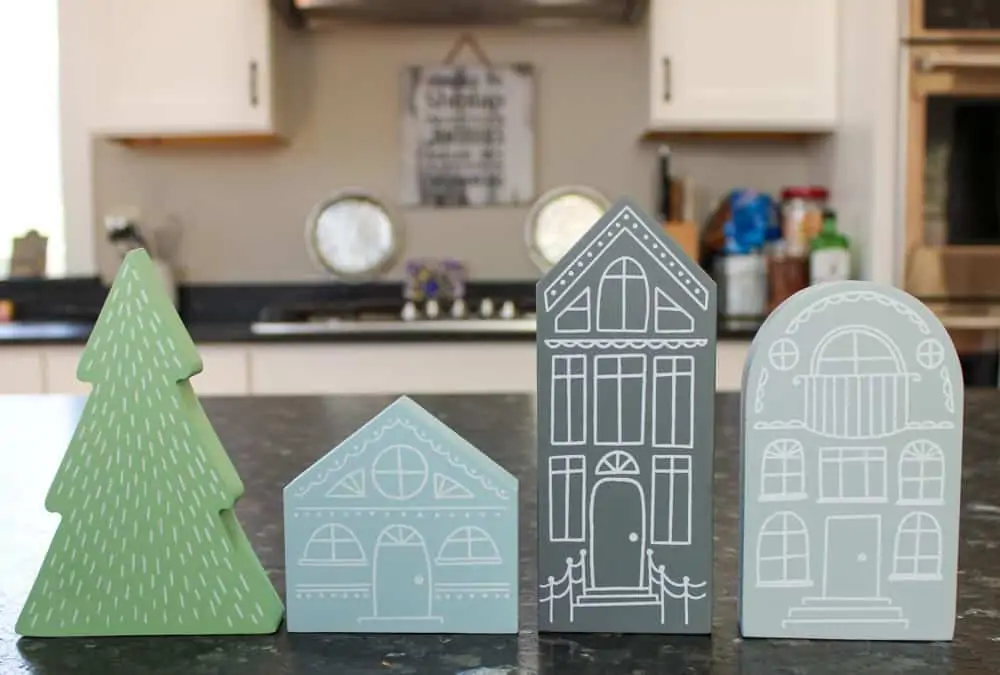 I'm in total love with these wooden village houses, each has their own unique character, just like the snowflakes of winter are different in their own way!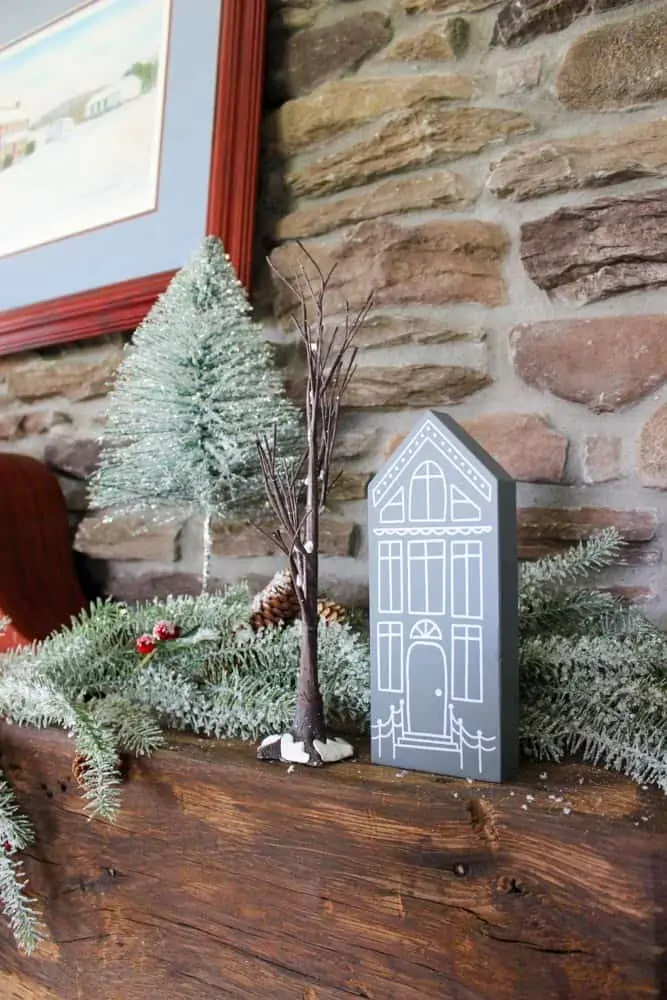 I placed one of the village houses on my mantle along with a frosty pine garland and an assortment of pine trees.
The rest of the village is in the same room on the sled shelf.
I just love how it all comes together!
6. The Tabletop Calendar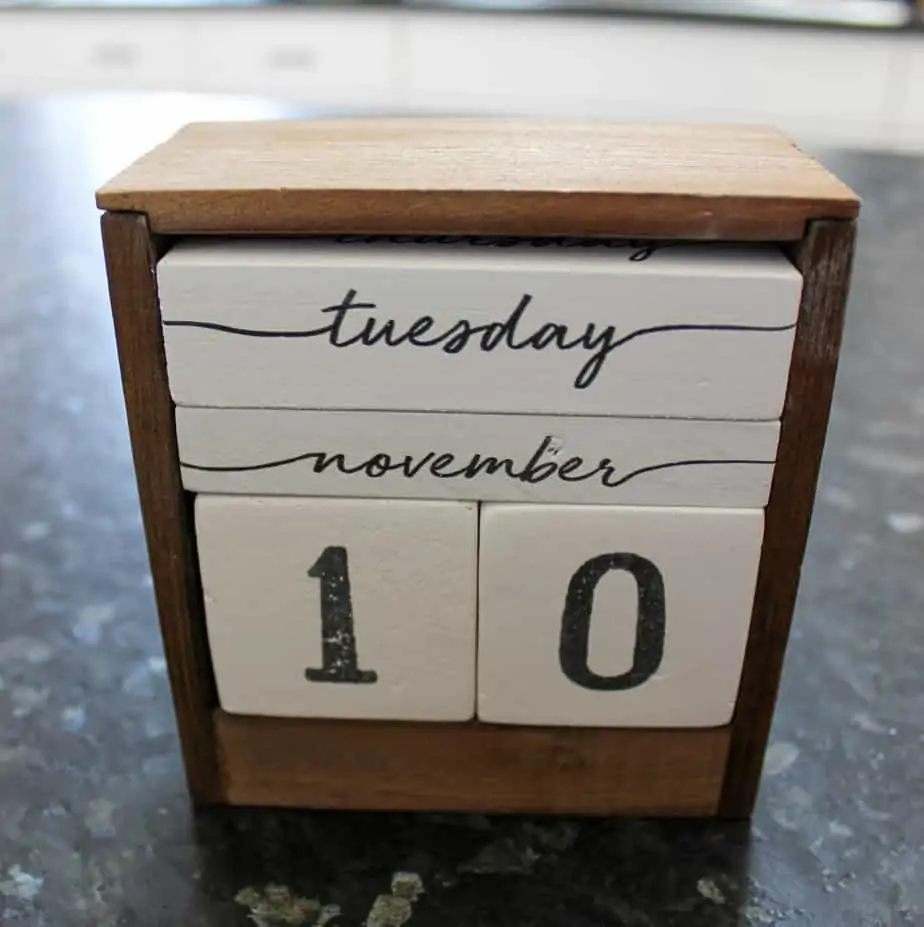 One of my favorite pieces is this tabletop calendar.
Constructed of a solid wood, this functional and adorable calendar can be a home decor piece in your home year-round!
I currently have it on my sled shelf, which fits in perfectly with the village houses!
7. The Boho Snowflake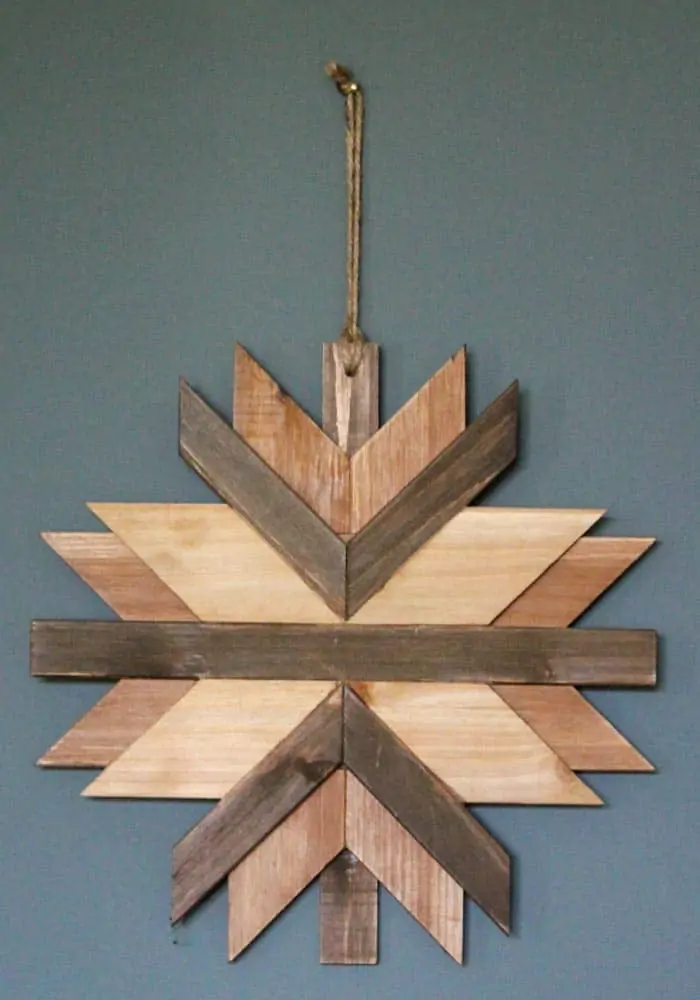 Snowflakes are the perfect symbol of a winter wonderland!
I mean, when you think of a snowflake, you think of magic and wonder!
You can either hang it on the wall like I did, or place it on your mantle, or even use it as a tray on your table to display other winter items.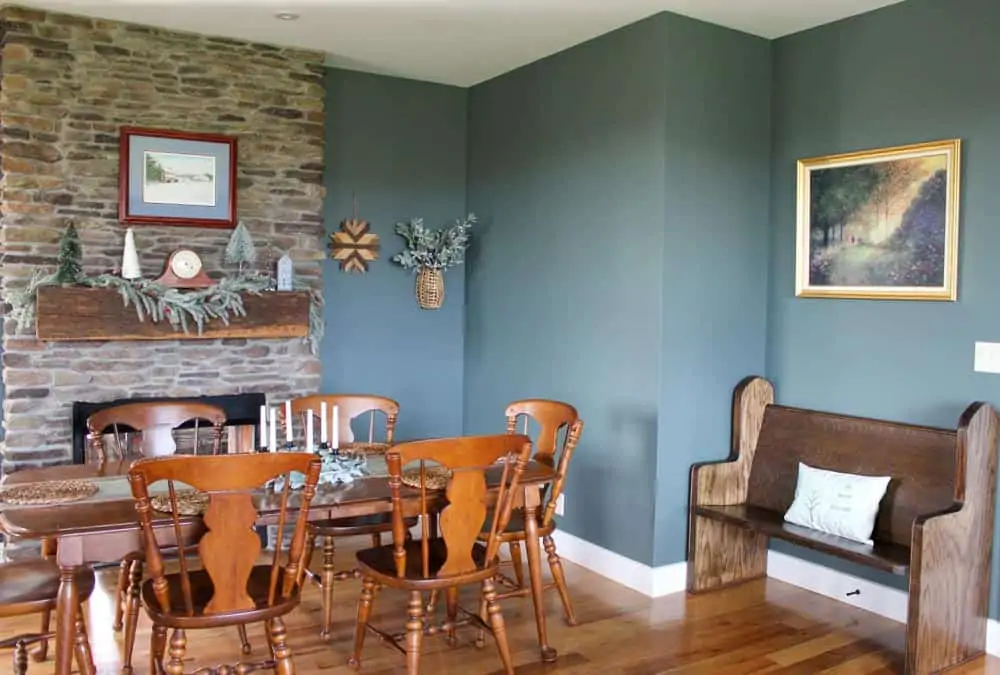 In my case, almost everything in the Winter 2020 box fit in perfectly in our tavern room!
As you can see, some of my pieces from Decocrated's Fall box, the table centerpiece and the wall basket, coordinate perfectly with my new Winter decor!
My Decocrated Winter Box 2020 Review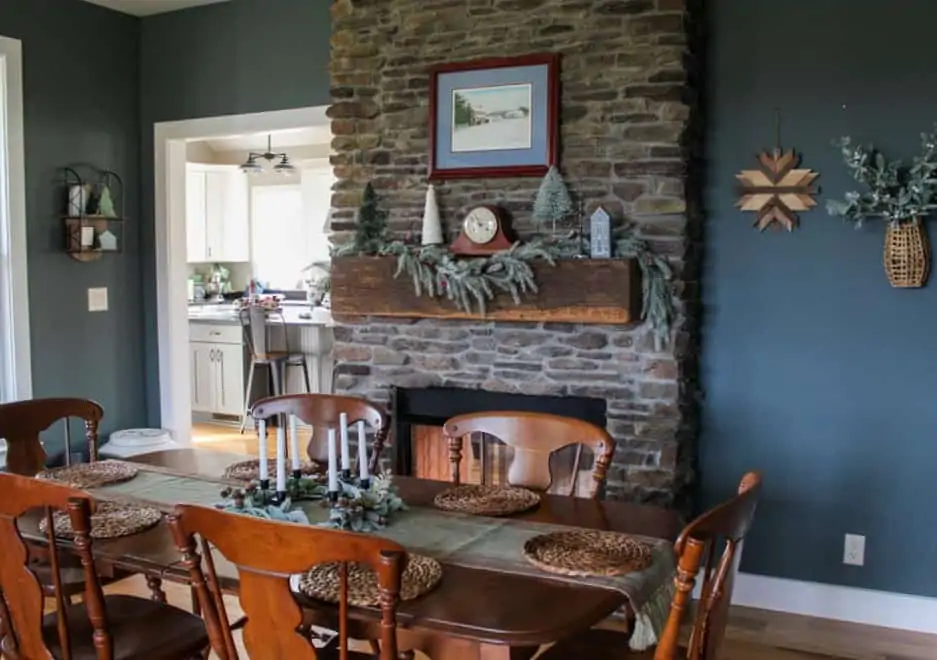 In conclusion, what do I think of the Decocrated Curated Home subscription?
Admittedly, I'm slightly obsessed and totally hooked!
Unquestionably, I already cannot wait to get my Spring 2021 box!
However, in the meantime, I will thoroughly enjoy my Winter decor to the fullest!
Finally, when you sign up, don't forget to use my discount codes: HOUSEWIVESOFFREDERICKCOUNTY10 and HOUSEWIVESOFFREDERICKCOUNTY30!
Happy Decorating!