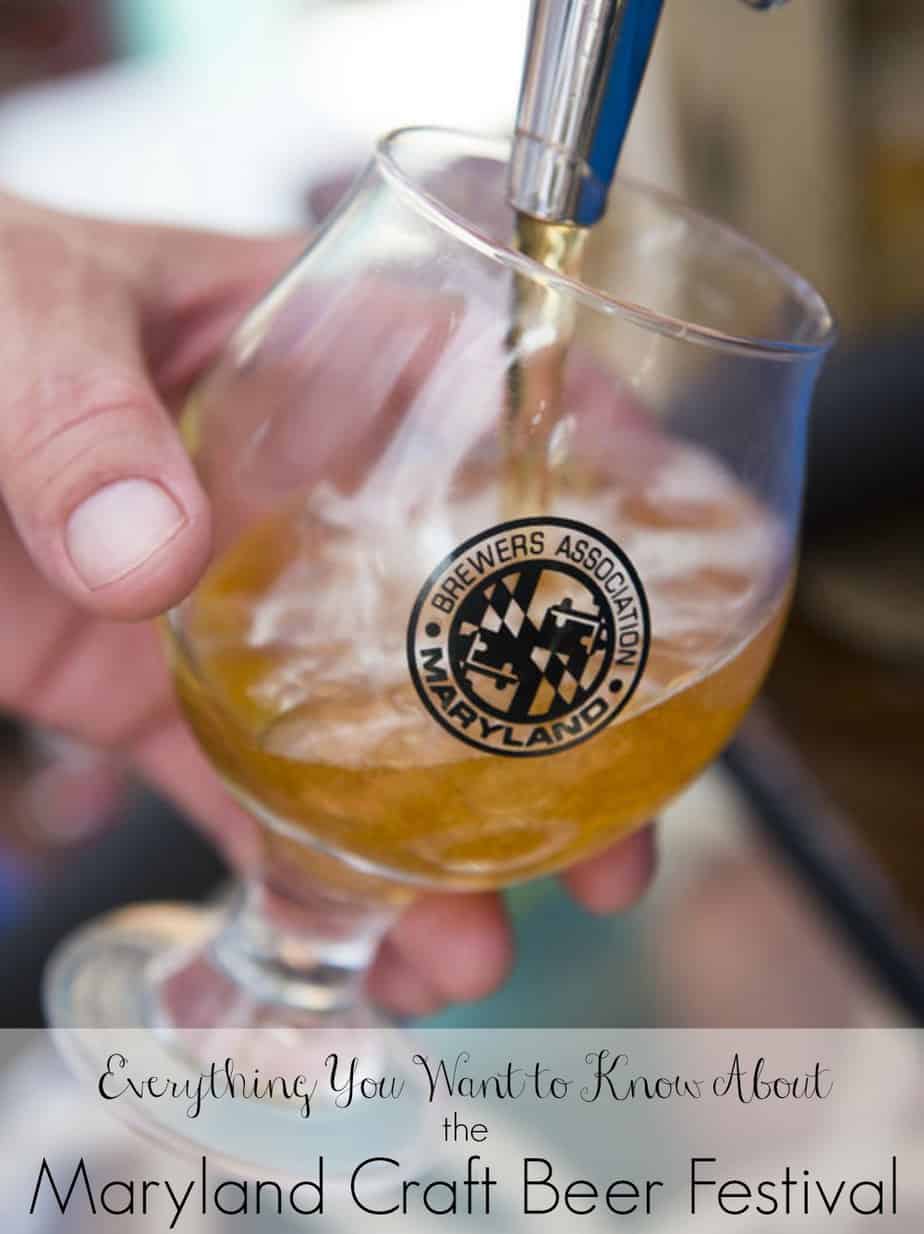 Are you wondering what all the hype is around the Maryland Craft Beer Festival held at Carroll Creek Linear Park, right here in our town of Frederick, Maryland?
We were too!
So we decided to ask Kevin Atticks, Executive Director for the Maryland Craft Beer Festival, a bunch of questions and he was more than happy to provide us the answers.
This exciting one-day festival, held this Saturday, May 14th, will include beer tastings from 45 ALL-MARYLAND breweries (including three breweries not yet open to the public!) pouring over 180 unique local craft beers. In addition, there will be live music, delicious food and an eclectic display of Frederick art.
Everything You Want To Know About The Maryland Craft Beer Festival
Are the participating breweries all local to Maryland?
Yes! All breweries are members of the Brewers Association of Maryland.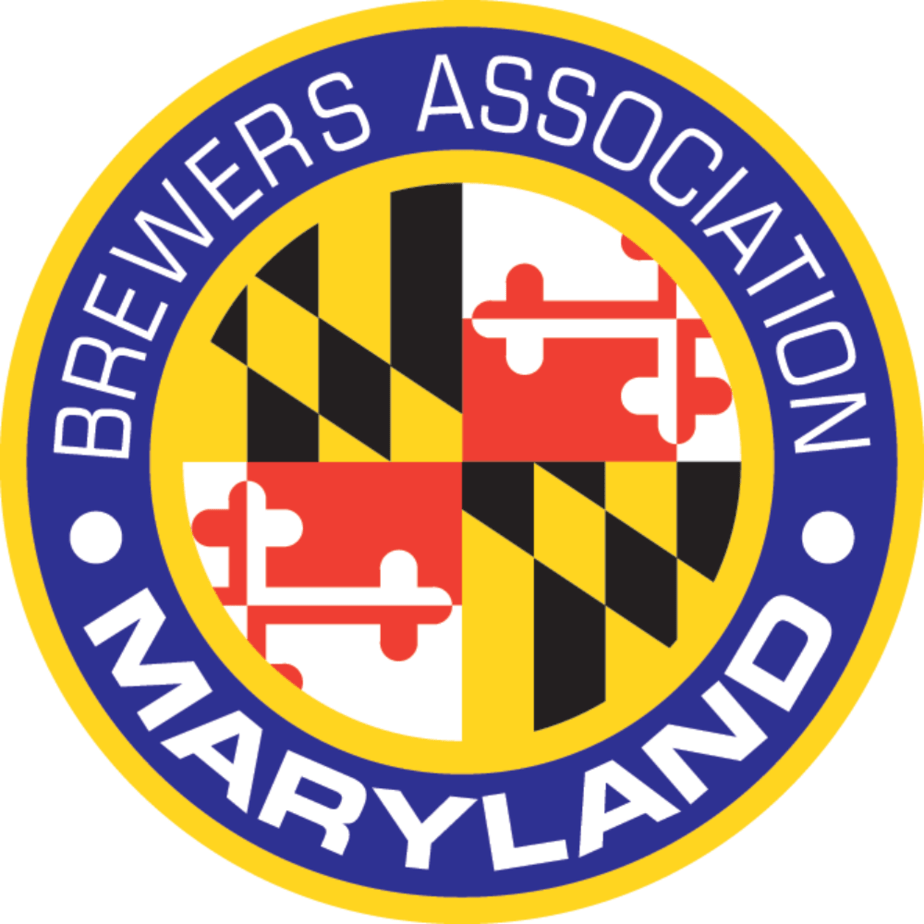 How many breweries will be at the MD Craft Beer Festival?
We have more then ever this year, with 45 participating breweries!
Can you provide a list of all of the participating breweries?
7 Locks Brewing
Antietam Brewery
Assawoman Bay Brewing Co
Backshore Brewing Co
Barley and Hops
Barnwerk Farm Brewery
Brewer's Alley
Brewer's Art
Calvert Brewing Company
Cushwa Brewing Company
Denizens Brewing Co
Diamondback Brewing Company
DuClaw Brewing Company
Eastern Shore Brewing
Evolution Craft Brewing Co
Falling Branch Brewery
Flying Dog Brewery
Franklins Brewery
Frey's Brewing
Full Tilt Brewing
Growler's Brew Pub
Heavy Seas Beer
Jailbreak Brewing
Key Brewing Co.
Mad Science Brewing Co.
Manor Hill Brewing
Midnight Run Brewing
Milkhouse Brewery at Stillpoint Farm
Monocacy Brewing Company
Monument City Brewing Co.
Ocean City Brewing Company
Olde Mother Brewing
Oliver Brewing Co
Peabody Heights Brewery
Pub Dog Pizza & Drafthouse
Push Brewery Company
RAR Brewery Co.
RavenBeer
Red Shedman Farm Brewery
Ruhlman Brewery LLC
Smoketown Brewing Station
Union Craft Brewing
Waredaca Brewing Company
Waverly Brewing Company
White Marsh Brewing Co.
Do all of the proceeds go back to the Brewers Association of MD?
Yes!
Do you have an event map available?
Yes, we have one on the website: Maryland Craft Beer Festival Map.
How many years has this festival taken place?
This is the 6th Annual event.
Why Frederick?
It's taken place in Frederick, which has been a hub of craft brewing for decades. The Frederick citizenry is very supportive of craft businesses, and they love their local beer!
What type of bus is the BAM bus for out-of-towners?
BAM Buses are sold out for this year's event.
Are tickets sold at the gate?
No. Tickets are only available through advance sale, and this event typically sells out.
How is parking coordinated?
There are 5 parking garages downtown and only $2 to park all day. See website for more details.
How do you encourage designated drivers?
Besides offering a designated driver ticket (for $10) we also offer live music, great craft and food vendors, good vibes and a bottle of water at the entrance.
How does this festival benefit our town of Frederick? And our state of Maryland?
Due to the success of the festival over the years, it brings in a lot of out-of-town beer lovers to sample new craft beer. While in town, they eat, sleep, buy gas and other things that make tourism a huge economic generator for the town and state.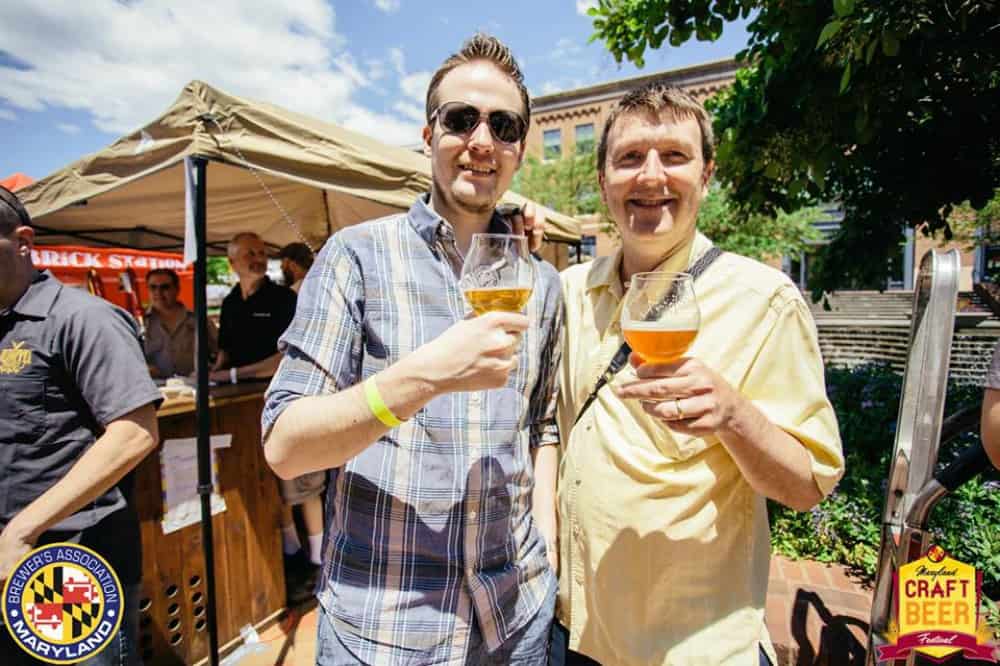 Out of all of the breweries, can you name your top 3 favorites?
Come on now, we can't do that!
Which breweries are the oldest and which are the newest?
Heavy Seas, The Brewers Art, Oliver Brewing, Brewer's Alley are some of the oldest.
The newest include Barnwerks, Cushwa, Olde Mother, Falling Branch and 7 Locks.
How has the beer brewing industry changed/evolved over the years?
Small is cool, craft is king. Local beer is spawning such excitement—and it's growing new manufacturing jobs in many small towns across the country. Customers are excited to visit new breweries, taste their wares and seek out their beer in local shops. It's a bottom up approach; quite different from how the macro/mass-marketed brands operate.

Cheers to Frederick for hosting this event and supporting the expansion of new businesses and products in the craft beer arena.
For more information, go to the Maryland Craft Beer Festival website.
You can also follow them on Facebook, Twitter, and Instagram.
Will you be going to the Maryland Craft Beer Festival?
If so, let us know how it was!
And, as always, please drink responsibly.

Pam is married and has 1 son – a middle-schooler in his teen years. She followed Terri to Frederick in 1999. She absolutely loves going to yard sales and estate sales and finding hidden treasures.
read more...