CrossFit for women is gaining popularity in the gym scene and for good reason!
I mean, why should men have all the fun taking a sledgehammer to a tire, climbing ropes, and doing wall balls?
CrossFit For Women: Expert Female Tips
Although we love our male CrossFit trainers, having female trainers to guide CrossFit for women is a nice enhancement to the traditionally male-dominated fitness regimen!
The male trainers have always facilitated a tough, no-excuses atmosphere (and, not gonna lie, eye candy is an added bonus).
But, now, with female trainers involved in our classes, we get the best of both worlds!
Females just tend to be more sensitive in general, so it's SO nice to be able to go to a female trainer for advice and guidance, and a little extra TLC.
Plus, girl power is just so much fun to experience!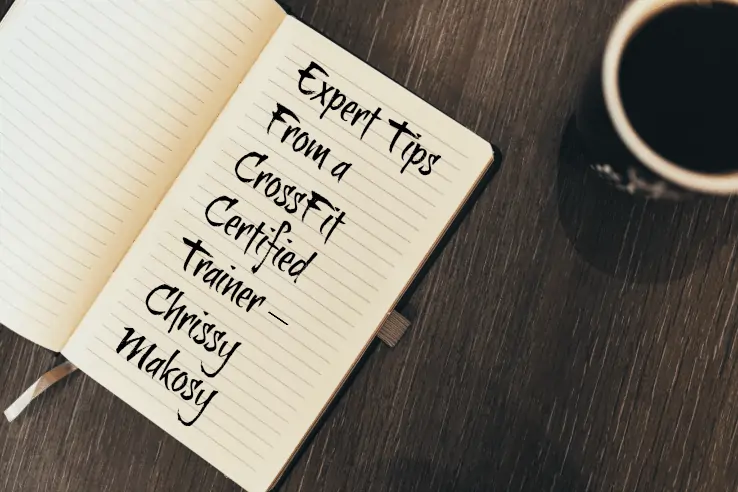 Not only do our trainers at The X-Project guide us through our work-out and cheer us on along the way, but they are also there as resources.
They're always so willing to share their knowledge and advice on anything and everything that's health and fitness-related.
So, Pam and I decided to bring our readers into the gym, virtually, and post an interview with our trainer, Chrissy Makosy to explain more about CrossFit for women.
Chrissy always has a beautiful smile on her face. She has offered up lots of advice to us on everything from what protein powder tastes the best to how to modify the way I'm walking for increased efficiency!
So, without further ado – I give you:
Interview with Chrissy Makosy – Crossfit For Women

About Chrissy:
Certifications / Experience:
Over 20 years of training / teaching experience
Owner Gold's Gym, Frederick 1994-2005
Owner CrossFit SRT, Frederick, MD Oct., 2014 – May 2015
Personal Training Certifications Held: NSPA, IFPA, 2014-Current: ACSM
AFFA Primary Group Fitness – 2011
Les Mills BodyPump: 2003 – 2014 (Advanced Instructor Status 2010-2014)
BodyStep by Les Mills : 2004 – 2014 (Advanced Instructor Status 2011-2014)
Les Mills BodyAttack: 2011-2014
CX Worx by Les Mills : 2011-2014
CPR/AED – Current
CrossFit L1 Trainer: May, 2014
CrossFit Mobility: Oct., 2014
Karl Paoli Freesytle Connection Gymnastic Seminar: Nov., 2014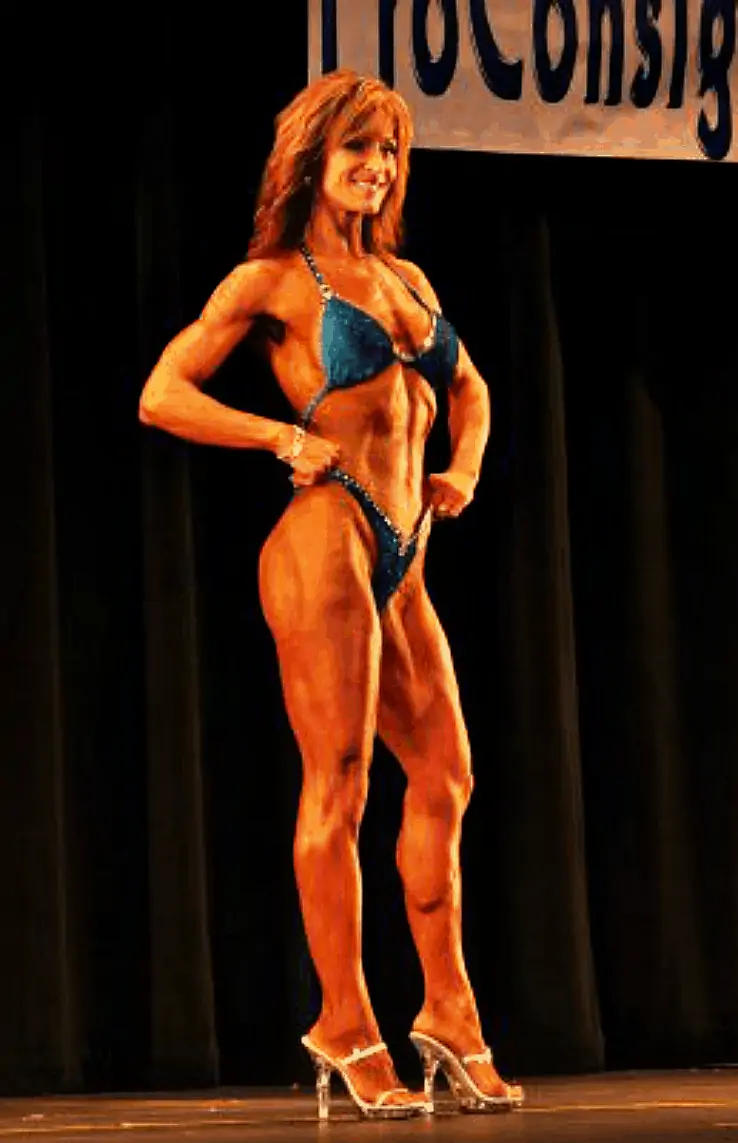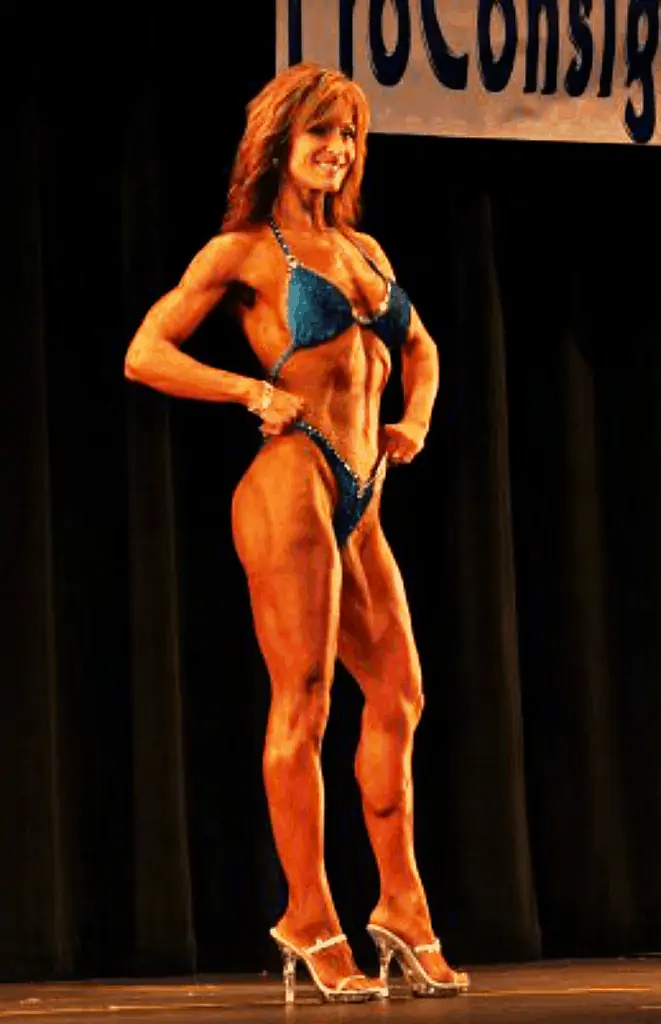 Competition Experience:
Aug., 2009: NPC East Coast Classic Masters Figure (35+) 2nd Place
Aug., 2009: NPC MD State Women's Open Lightweight Bodybuilding – 2nd Place
May 2010: Musclemania Capital Tournament of Champions: Open Lightweight Bodybuilding – 1st Place, Masters (35+) – 1st Place, Overall Winner
Oct., 2010: NPC Natural Pennsylvania Open Figure Class A – 1st Place, Masters Figure Class A – 1st Place.
May 2012: NPC MD State Open Figure Class A – 3rd Place
Oct., 2013: CrossFit Festivus Games, Frederick, MD – 5th Place
May 2014: CrossFit Rare Games Masters Competition (age 45-49 division), Fredericksburg, VA – 1st Place
Oct., 2014: CrossFit Halloween Havoc Women's Masters Team Competition, Chantilly, VA – 1st Place
April 2015: CrossFit Rare Games Masters Competition (age 45-49 division), Fredericksburg, VA- 1st Place
CrossFit Open: 2014, 2015
Um – not too shabby! Chrissy is so humble, you'd never know she is so accomplished other than seeing how fit she is and what an amazing trainer she is!
Chrissy's go-to motivators & Sources of inspiration – CrossFit For Women
I believe it is a great advantage to be self motivated – to find your own reasons to just get up everyday and and hit the gym.
I try to make it a part of my daily routine and it is extremely self satisfying when I am finished.
However, that doesn't always happen so if I were to look for outside motivators, it usually comes down to the members that I have taught or coached (you guys).
It is amazing how I can feed off of others' hard work and get very inspired to "keep up".
I also know my kids and others are always watching so there is something about trying to set a good example for others that is very motivating to me.
And, I like to eat A LOT!
What is Better About CrossFit For Women than the other fitness methods?
Once I got past being terrified to try CrossFit, it didn't take me long to fall in love.
It was so different than anything I have ever been a part of.
I had been teaching a variety of Les Mills Group Fitness Classes for nearly 15 years and was ready for a change.
The sense of support and community is amazing and the workouts are just plain fun. Intense and gut wrenching, but fun!!!
things Chrissy does outside of the gym to maintain Her fitness and health.
I love sports and enjoy being outside, so I can find many different methods of exercise other than the gym.
Biking and rollerblading are two of my favorite outdoor activities.
I have done a few figure competitions and ran some 1/2 marathons for something different too.
Also, I referee high school field hockey – this fall marking my 29th year.
Anytime I can do something with my boys is fun too. They are pretty competitive so I gotta stay on my toes!!
Protein & Vitamin supplements Chrissy recommends for someone who is interested in optimal daily functioning
I have a few go-to supplements that I use on a regular basis:
I like a good plant based multi-vitamin / mineral supplement to help fill in the gaps with what I'm not getting from food
Fish oil (anti-inflammatory) high in EPA & DHA -omega 3 fatty acids
Quality protein powder for pre / post workout. My favorites are:
An Amino Acid supplement just as a little extra fuel and recovery for the muscles:
There are others that I may take depending on circumstances and how I feel.
THE best CrossFit Exercise To Do If Chrissy were to Pick one
Hmmm – If I had to pick one movement that screams CrossFit it would be Thrusters and Wall Balls (I know, that's 2).
Full body movement, big range of motion, taxing on all levels: cardiovascular, metabolic, mental, physical, emotional….yep, they can break you or make you stronger, or both!!!
Chrissy's philosophy on ideal eating for health
This is always the biggest topic up for debate as there are so many different philosophies on ideal eating. I think you have to first have a specific goal to then define your ideal. For example, when I was preparing to compete in a bodybuilding competition, I was eating to gain / maintain muscle while getting very lean. Completely different if my goal is to try to be healthier for everyday life, run a marathon, or CrossFit.
Basically, if you focus on eating REAL food (grows from the earth, runs, swims, flies…. doesn't come from a package), and understand what your body needs for fuel and recovery you are much better off, you will see results, and you will just plain feel better.
If you want to follow some legitimate folks in the area of nutrition, these are some of my faves:
John Kiefer
Dr. Layne Norton
Krissy Mae Cagney
Andrea Jengle
Pauline Nordin
Eat to Perform.
Others I just like because they are real – they work hard, they are just like you and me and have the same struggles but have learned to celebrate their unique strengths:
Brooke Erickson
Lisbeth Darth
Dana Linn Bailey
Chrissy's favorite songs on Her work-out playlist?
I love all types of music and can usually get pumped up listening to anything with a good beat. I get a bit more amped up when I hear Linkin Park or AC/DC and recently found out that I like 50 cent, Cage the Elephant, and Breaking Benjamin too.
advice for Those who may be fearful Or apprehensive try CrossFit For Women
I've probably said this a thousand times and will say it a thousand more, you've just got to make the first move – just walk through the door of the gym – that is the hardest part!!
I can promise once you are there, you are rarely sorry that you went!!!
Especially with CrossFit where the atmosphere, although a bit scary to the first timer, is so unbelievably supportive and friendly once inside.
It also focuses more on and celebrates performance and what you can do, rather than how you look or what you weigh.
It's pretty awesome watching someone do something they never thought they could do and being proud of themselves!!!
Thank you to Chrissy Makosy for her words of wisdom!
We hope you enjoyed the interview!