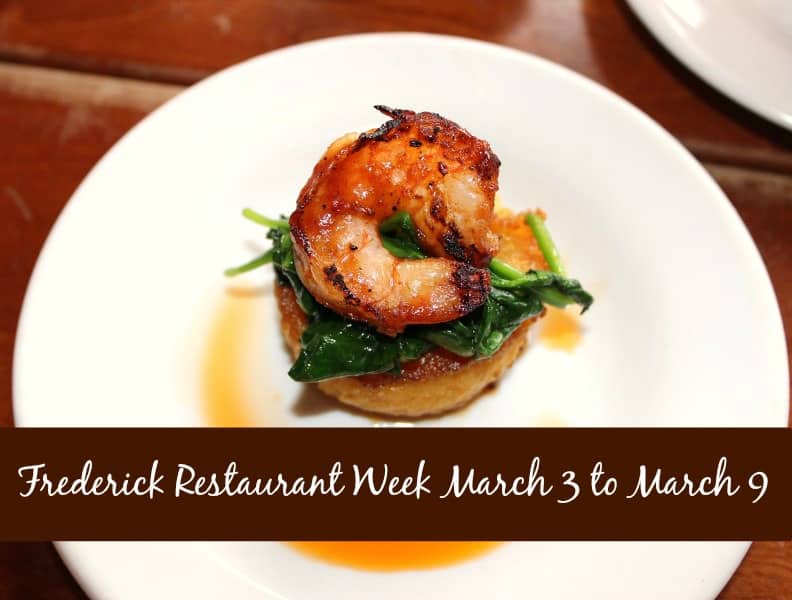 Being a relatively new blogger, everything in the blog world is new to Terri and myself. Up until I had my son, I worked most of my life in the office world. Terri is an Occupational Therapist and is a professional in the health care setting. So when we started our blog a little over a year ago, our impression of blogging was to be able to sit behind our computer in our jammies every day and take over the world. Not really, but it sounded good. One thing that we are learning as we go, is that blogging is so much more than sitting behind a computer. Once your name starts getting on peoples' radars, you get invitations to places and events so that you can write on it.
One such invitation that Terri and I recently received was to participate in a 'Sneak Peek' of an annual event that takes place in our wonderful town of Frederick – Frederick Restaurant Week. The Sneak Peek was hosted by The Tourism Council of Frederick County and Downtown Frederick Partnership. This year's Frederick Restaurant Week event will take place March 3, 2014 through March 9, 2014. Their motto is 'Fixed-Price Meals at Mouth Watering Prices'. It's a great concept to stimulate the local economy and to get people out to eat in Frederick.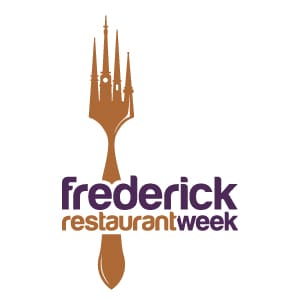 The meeting place for the 'Sneak Peek' group was at Frederick Visitor Center. There were bloggers, newspaper and magazine editors, a representative from Yelp, a local book author, and DC Food Writers among the group. And me! I felt somewhat out of my element, but I really wanted to see what it was all about and get to know some people. I'm so glad that I did.
We were greeted by a representative from Monocacy Brewing Company, brewmaster, Tom Flores, who explained what Monocacy Brewing Company was all about. He then offered us samples of their beers. My favorite – the Raspberry Brown Ale. Mmmmmm!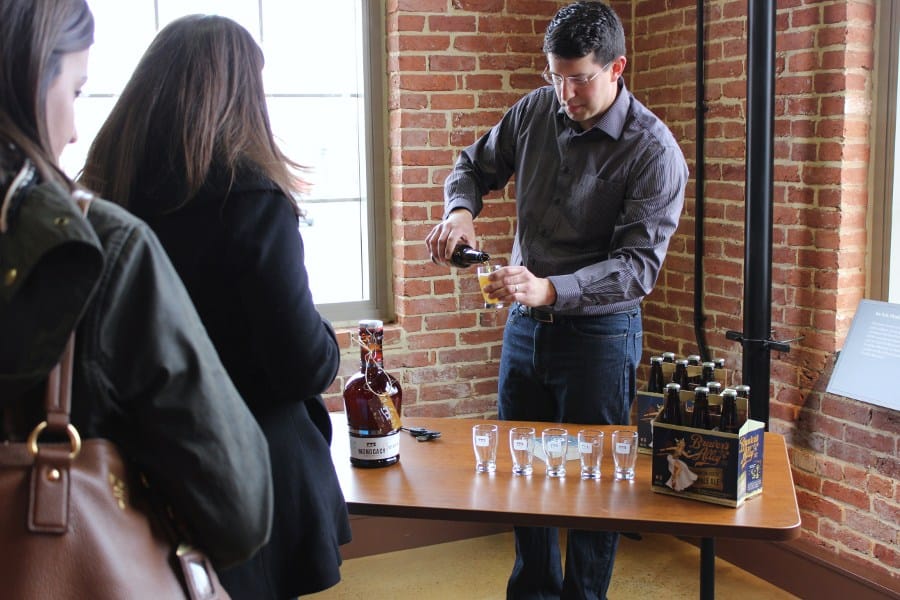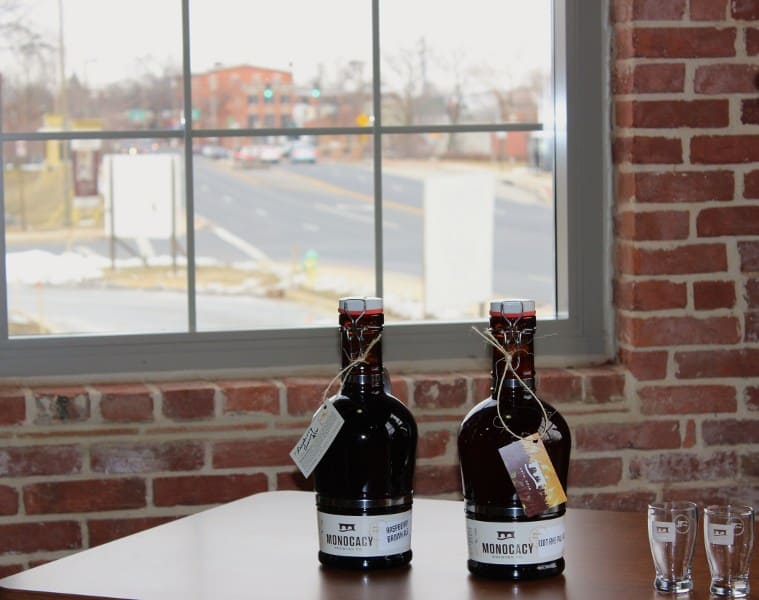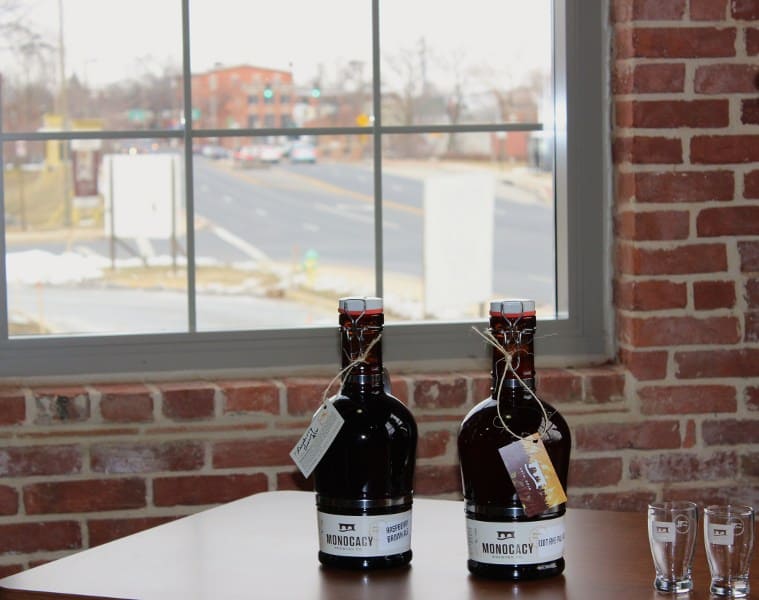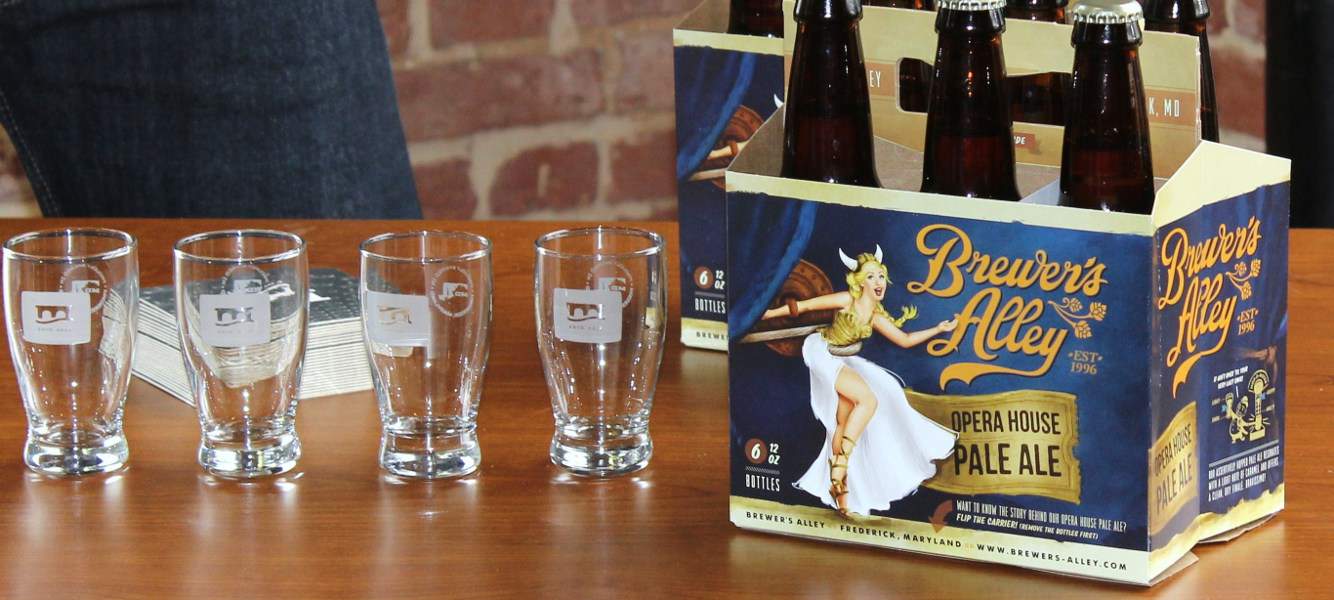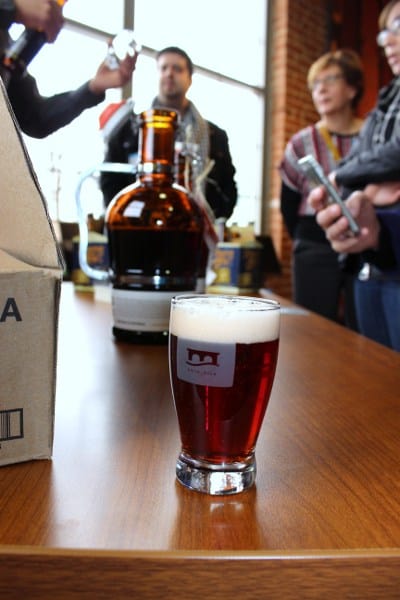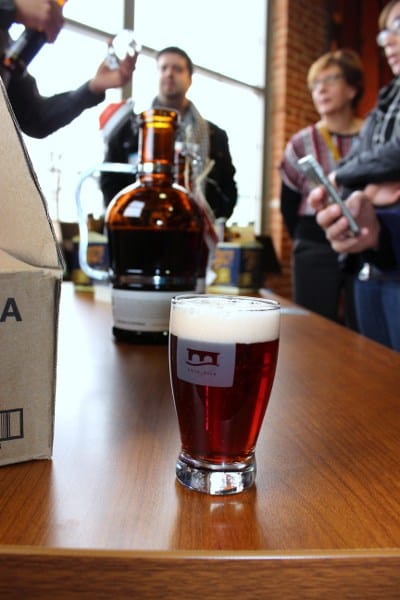 We then split up into 3 separate groups and walked through downtown Frederick to our group's assigned restaurant locations. It was a chilly overcast day, but still nice enough to walk alongside Carroll Creek and get a little bit of brisk exercise.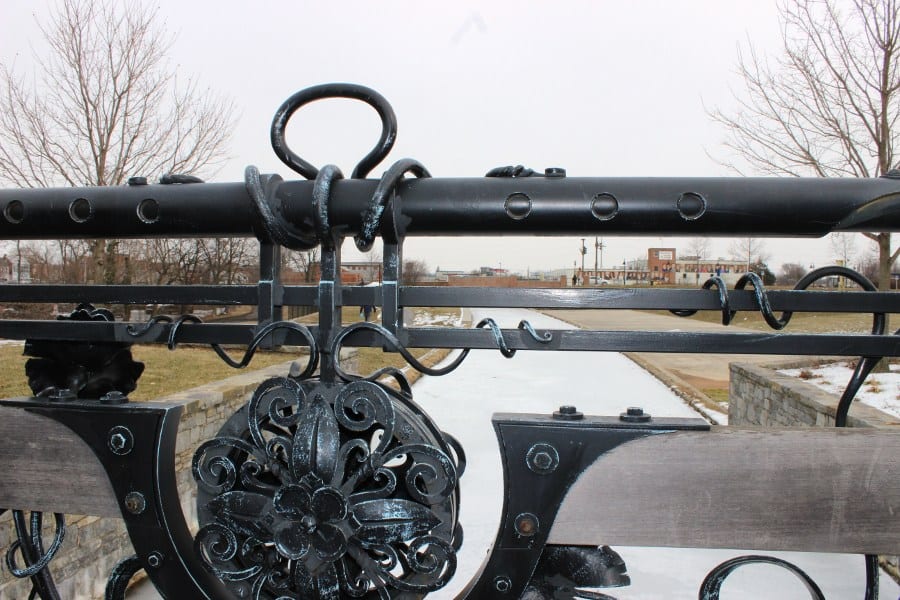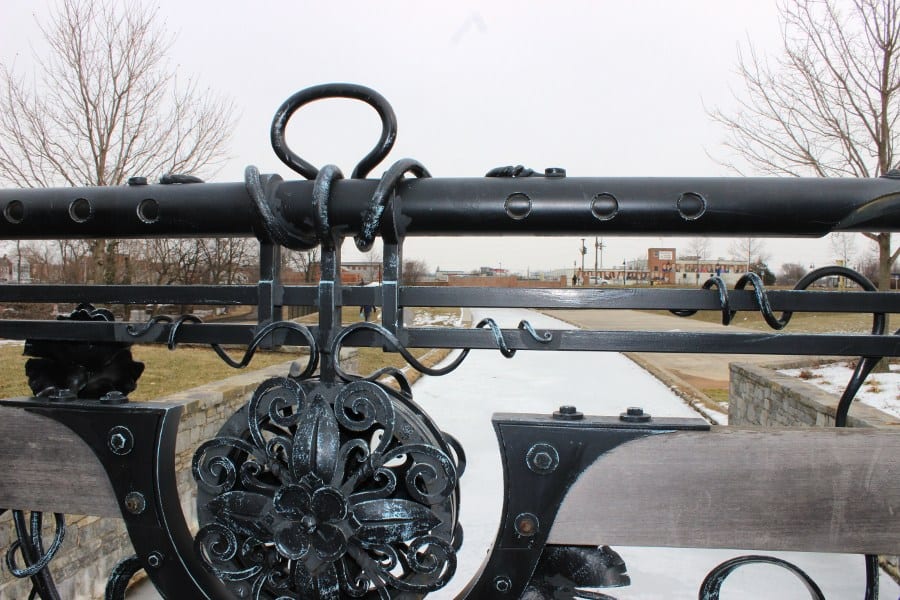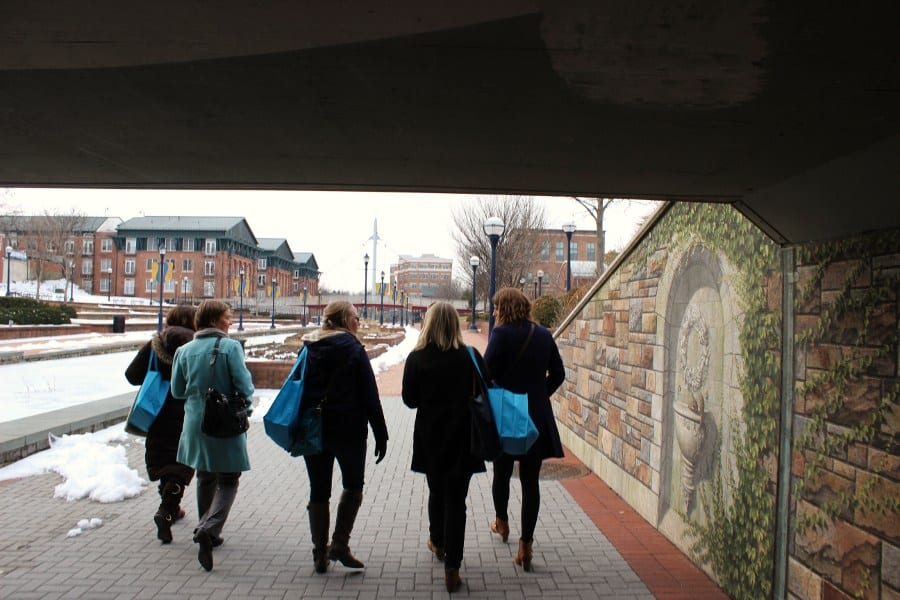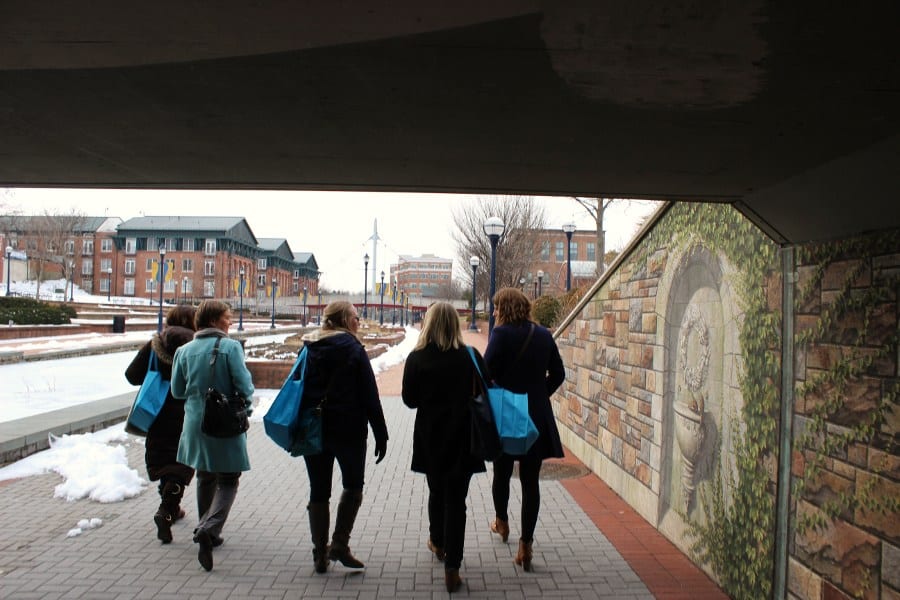 Our group's first restaurant stop was The Cellar Door Restaurant.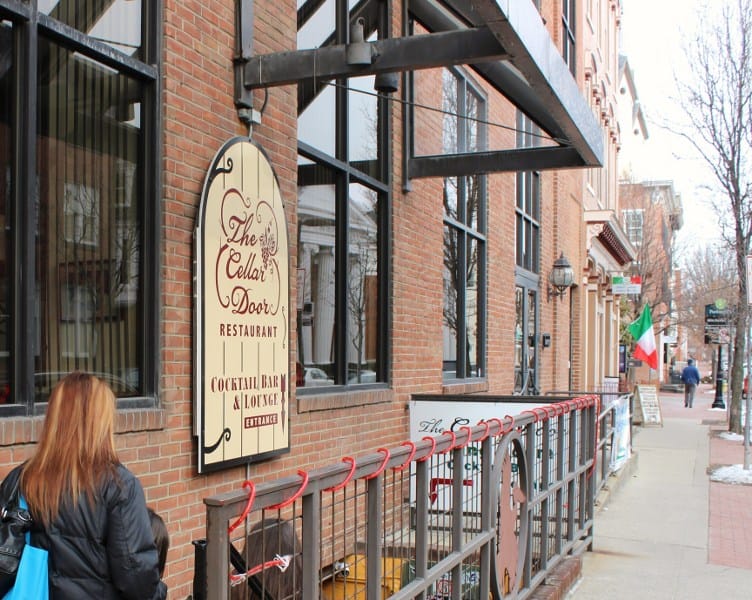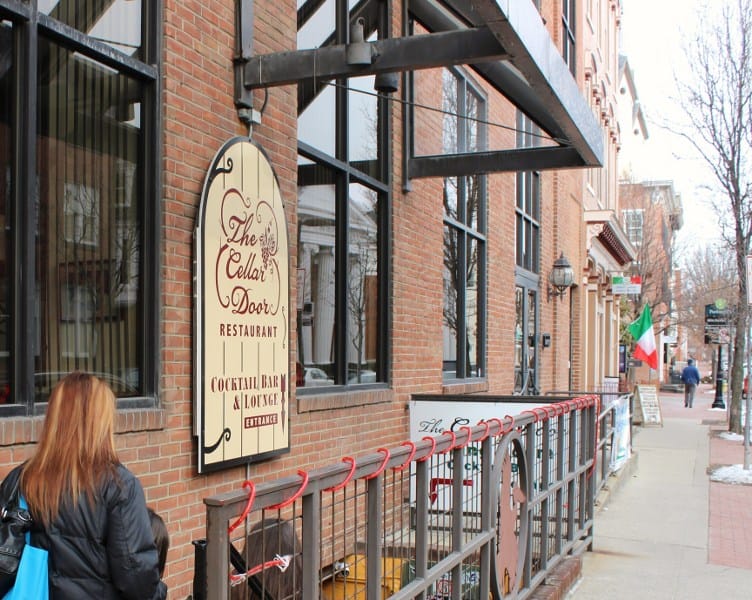 We shared 2 bottles of wine. One being a Sauvignon Blanc and the other one a Crush Master's Red Blend. I am not a wine drinker. However, both of these wines were very good. Our server, Fernando, told us which wine to drink with which food item.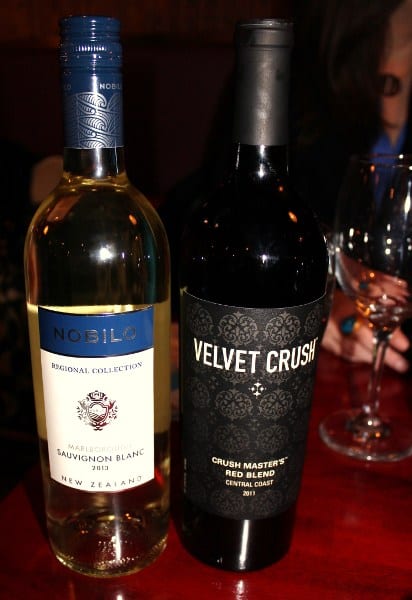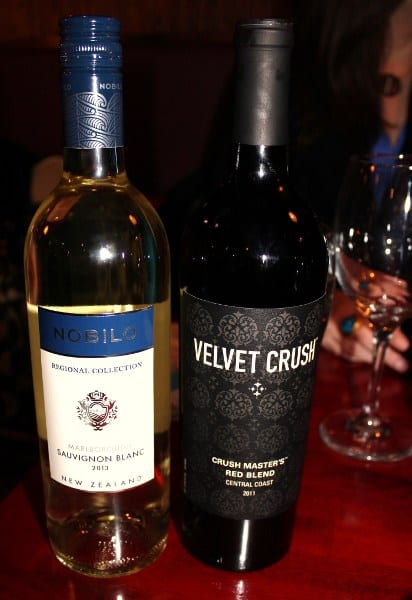 The pictures below are the dishes we were served at the Cellar Door Restaurant:
One thing I found really interesting and had never seen before was with the cream of crab soup, the waiter gave us each our bowl with just the crab meat in it so that we could see how much crab meat we were getting. He then poured the soup over top of the crab meat and added freshly ground pepper, per our request. It was very good!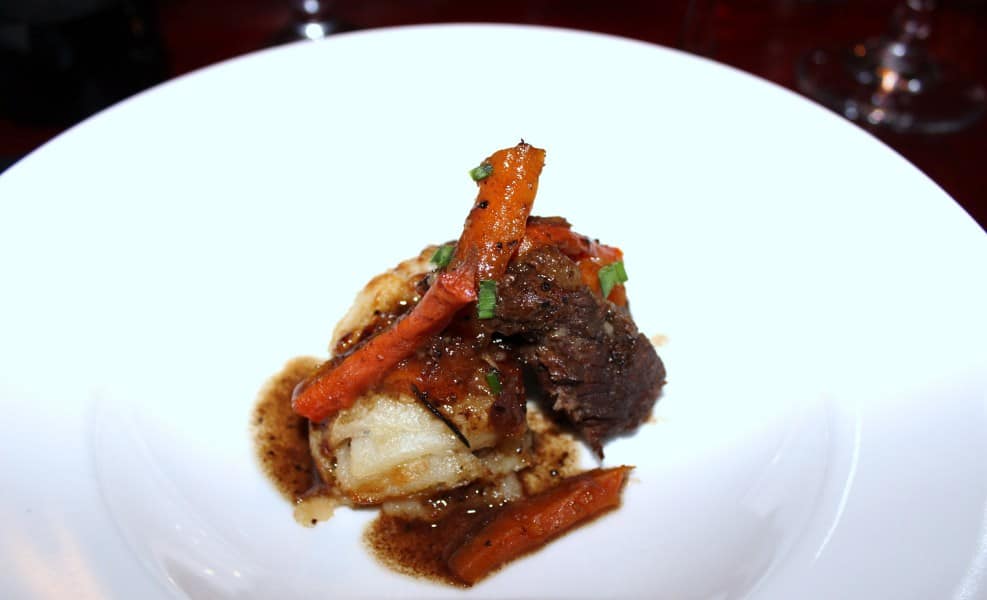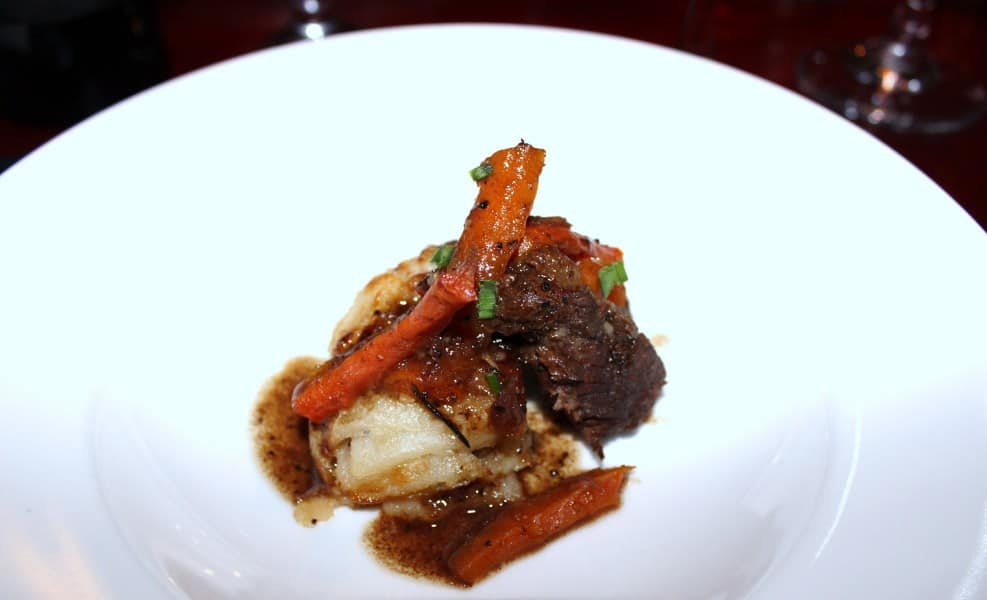 The Cellar Door Restaurant – Beef Short Rib with Carrots & Scalloped Turnips
After we finished at the Cellar Door Restaurant, our group's next stop was Brewer's Alley. The below photos are what we were treated to: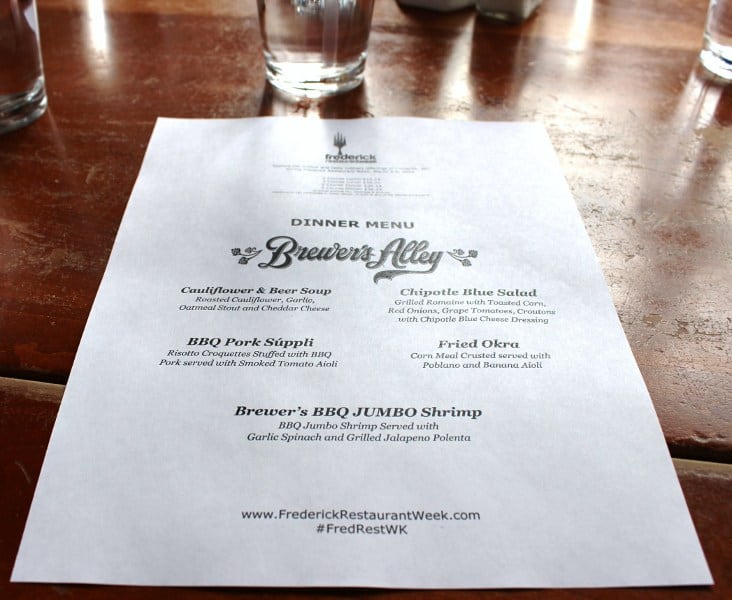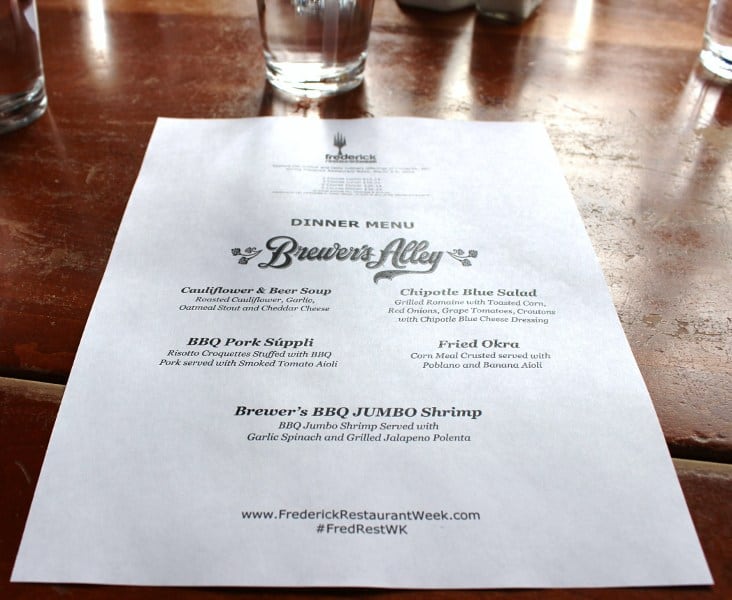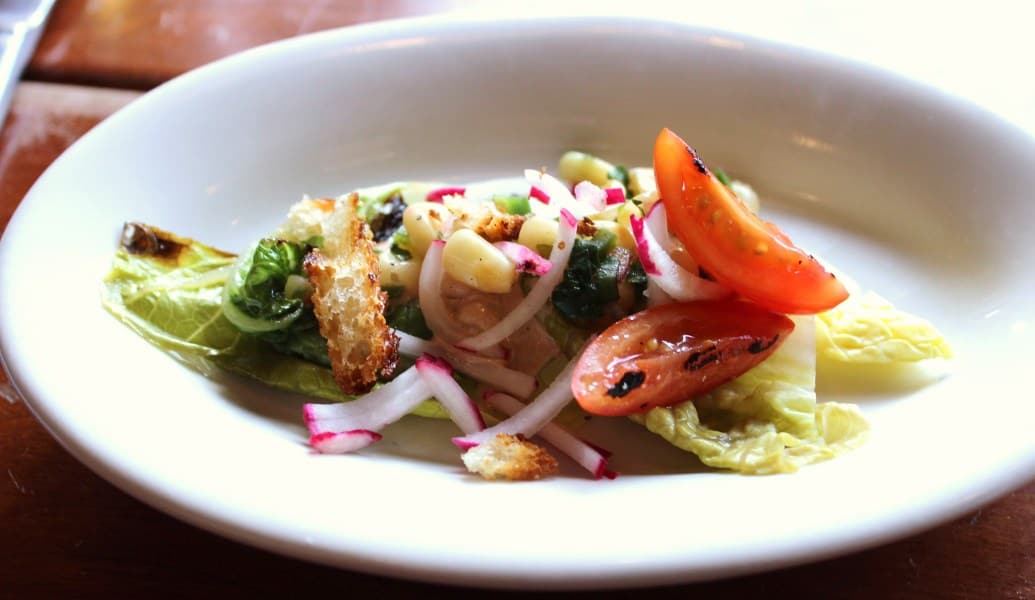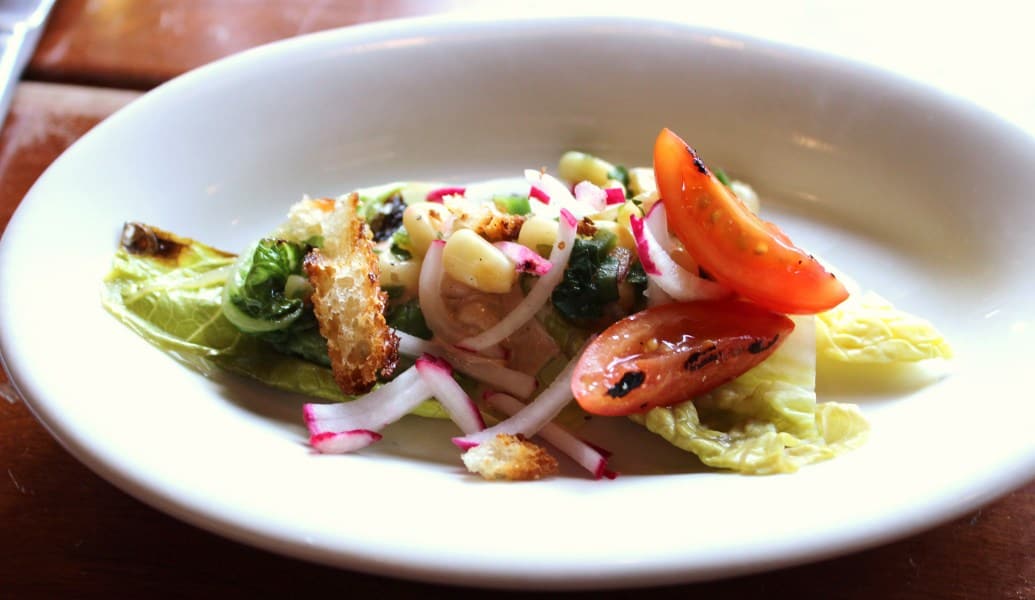 Brewers Alley – Chipotle Blue Salad: Grilled Romaine with Toasted Corn, Red Onions, Grape Tomatoes, Croutons with Chipotle Blue Cheese Dressing
Our third and final stop – thank God because I was so full, I don't think I could have tried anything else – was The Wine Kitchen. It was here that we met up with the other 2 groups of people to have our final tastings.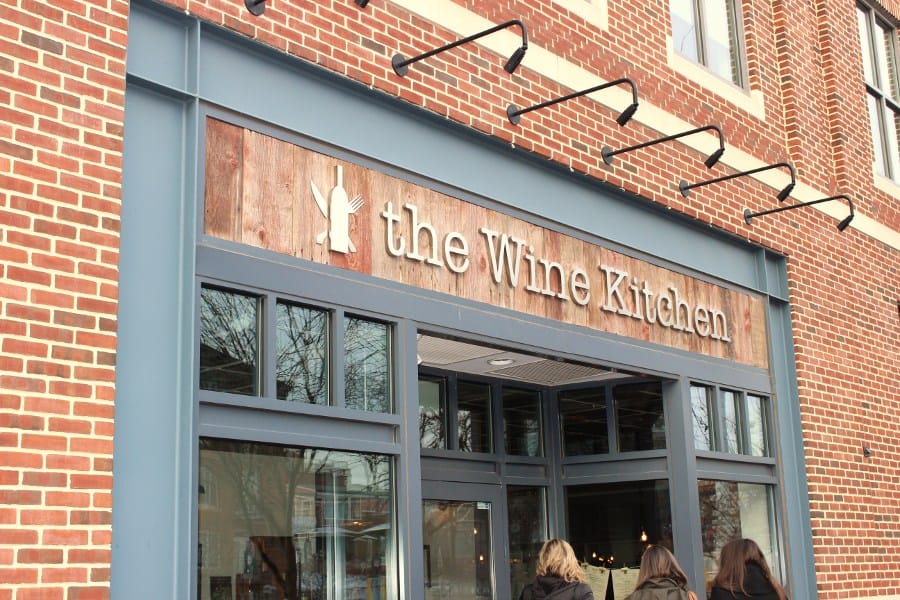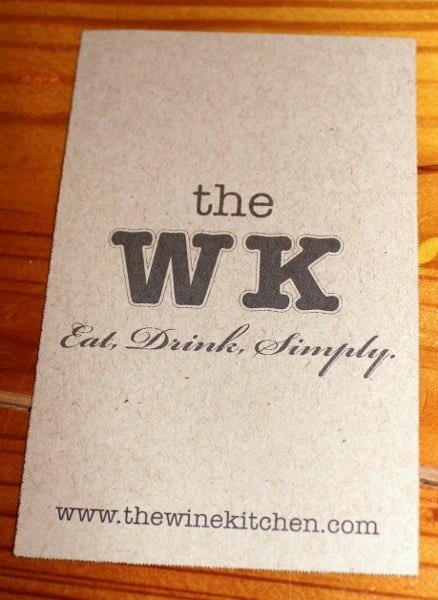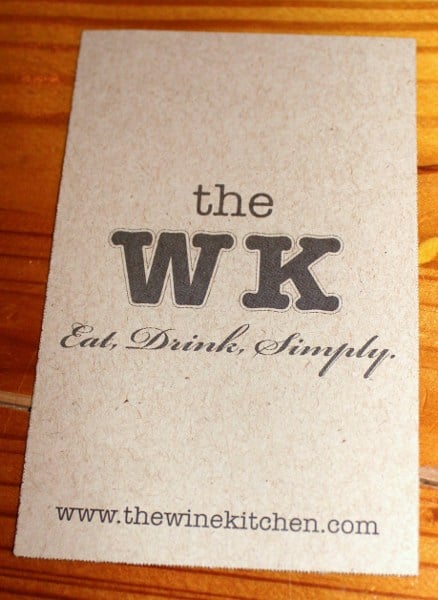 We were each poured a glass of wine and given this card detailing the type of wine with a full description including the notes, flavors, acidity, and finish. And here I thought wine was just something you drink. This is a whole world I might some day be interested in exploring further.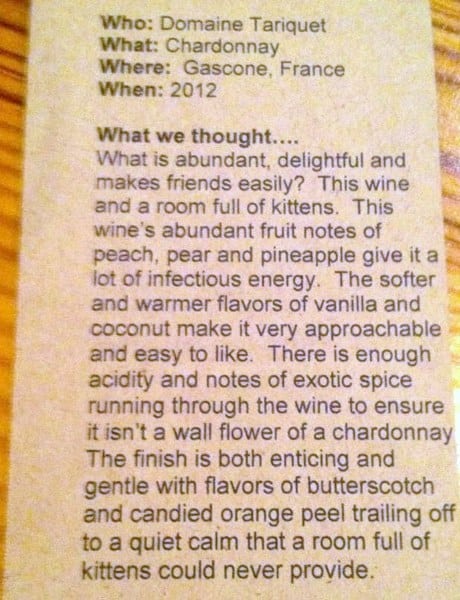 Forgive the quality of the above photo, which was taken with my iPhone.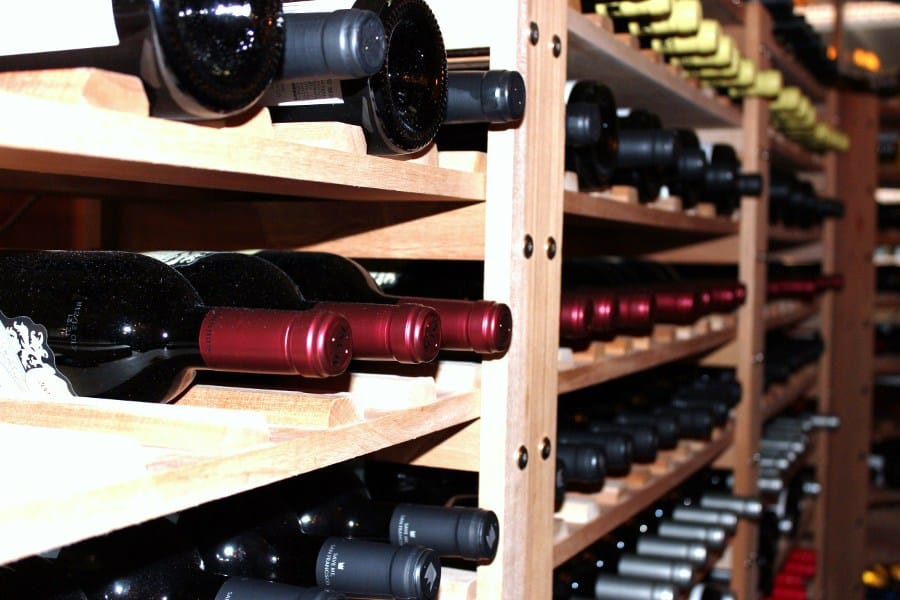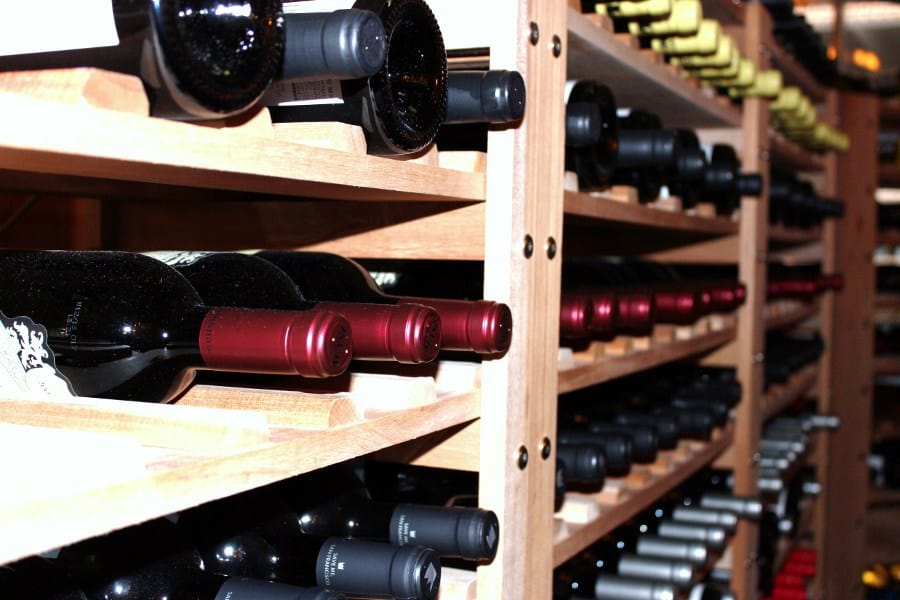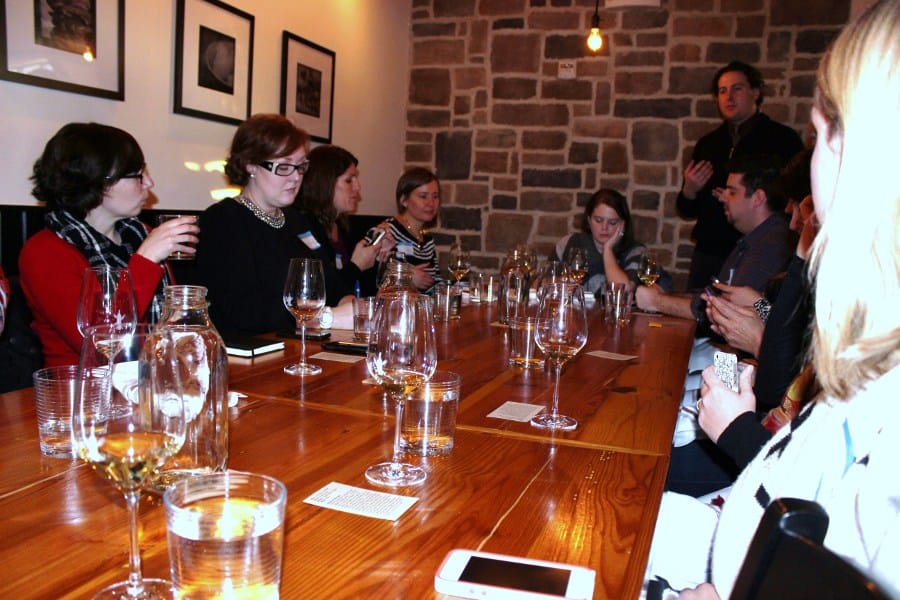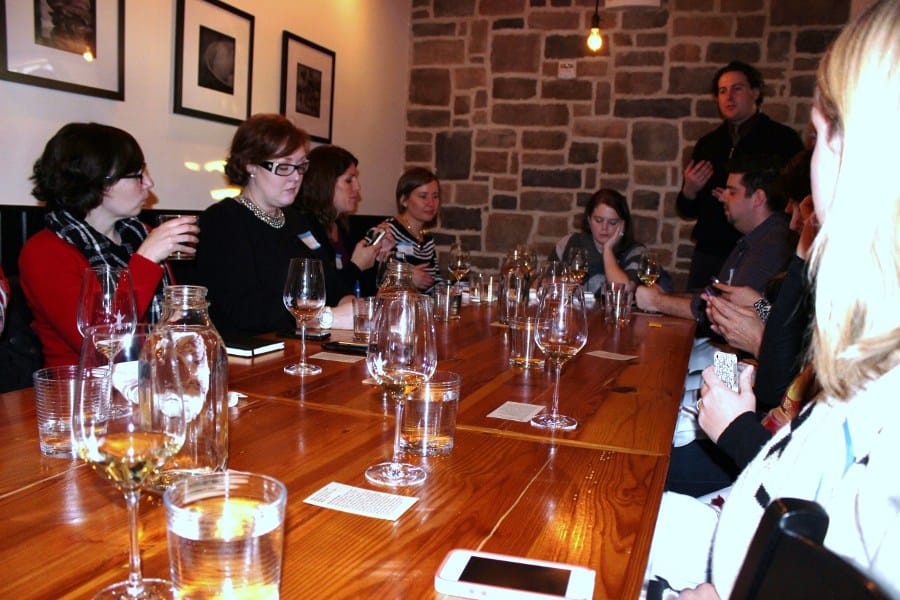 I'm not even going to begin to try to describe how everything tasted because (A) I'm not a food writer and (B) it was all so incredible that there wasn't one thing that was better than the other. It was all very good! I guess I lied. The one thing that really stood out with me was the Cauliflower Beer Cheese Soup from Brewers Alley. Oh my goodness!! I was getting so full at that point, but it still was exquisite. I will definitely be back there to get it again and bring along my husband. I know he would love it.
Here is more information from Frederick Restaurant Week's website: "Frederick Restaurant Week is the perfect time to visit a favorite restaurant or try something new. Chefs will prepare delicious 2-course and 3-course special menus. During Frederick Restaurant Week, lunches are offered at $15.14 for a 2-course meal and $20.14 for a 3-course meal. Dinners are offered at $20.14 for a 2-course meal and $30.14 for a 3-course meal. All costs are exclusive of tax, beverages and gratuity."
I highly recommend that you participate in Frederick Restaurant Week. 18 restaurants are participating this year. Check out the website HERE to see their list of restaurants and menus. 'Like' their Facebook page HERE. Follow them on Instagram HERE. And follow them on Twitter HERE. And by all means, if you go, please post pictures on any or all of these social media venues and use the hashtag #FredRestWK to share your experience.
Don't forget, reservations are highly recommended.
Thank you to the hosts for inviting me to the Sneak Peek. I hope I'm invited next year too!!
Bon Appetit!

Pam is married and has 1 son – a middle-schooler in his tween years. She followed Terri to Frederick in 1999. She absolutely loves going to yard sales and estate sales and finding hidden treasures.
read more...