In this post, I'm going to give you free virtual events offered by local Frederick County Maryland businesses.
Because having opportunities to 'attend' free virtual events makes life way more interesting, especially during this time!
Free Virtual Events in Frederick Md
Obviously, we'd like to thank each business for offering up their skills and time to keep our community inspired!
It should be noted that I've categorized the free virtual events by type.
However, please check the dates as some are just one-time events that are coming up soon.
On the other hand, there are others that will be ongoing free virtual events until social distancing is no longer necessary.
Also, please let us know of any free virtual events being offered by local businesses so we can include them in our list.
This is an evolving list and will be updated as we get the information.
Virtual Field Trips & Programs
1. Little Gym of Frederick
Hosted by: Little Gym of Frederick
Description: They offer virtual interactive field trips to working farms, nature preserves, & more!
Go to: Little Gym of Frederick's Facebook Page, then click on Events
Dates/Times: Weekly, 4:30 pm to 5:30 pm
2. Virtual National Junior Ranger Day
Hosted by: Monocacy National Battlefield
Description: Calling all Junior Rangers! Join Monocacy National Battlefield for a Facebook Live National Junior Ranger Day! We will be completing activities from the park's junior ranger book. Downloadable pages will be made available on the park's Facebook page for you to print out at home and complete with Ranger Anthony!
Go to: Monocacy National Battlefield's Facebook page
Dates/Times: Saturday, 4/18/2020, 2:00 pm
3. Frederick County Public Libraries
Hosted by: Frederick County Public Libraries
Description: For Kids & Adults: Virtual programs, Facebook Lives, Zoom meetings. Programs range from Nature challenges, Kitchen Chemistry, Nature Sprouts story times, bedtime stories, science themed 'Investigate with Me' series, and guided meditation.
Go to: Frederick County Public Libraries Facebook Events Page & look for virtual events
Dates/Times: Various days/times
Virtual Happy Hours
1. Curves Bar Virtual Happy Hour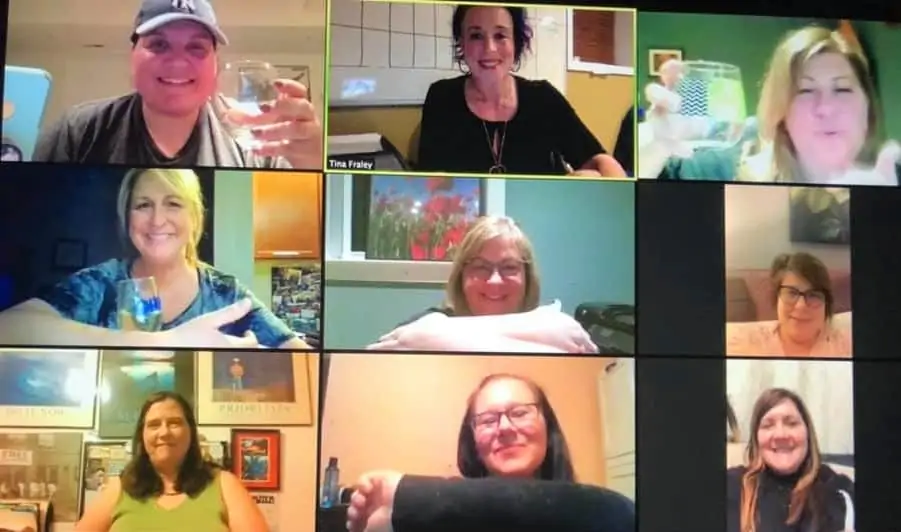 Hosted by: The Curves Ahead Tribe, founded by Melissa DiMercurio and Coach Tina Fraley, empowers women to practice self love and self worth in every area of their lives. Members receive monthly transformation tool kits curated by experts through an online membership program.
Description: Our weekly virtual happy hours are a great way for us to connect, meet new friends, and celebrate another week surviving the quarantine.
Go to: Curves Ahead Tribe Facebook Page, then click on Events. You will get a code to join the happy hour via Zoom.
Dates/Times: Every Friday, 8:00 pm
Virtual Exercise Classes
1. Free Live Virtual Workout with Tina Fraley
Hosted by: Hagerstown Sports Club & Fitness
Description: This is a cardio, strength, core, and stretching class lasting between 20 and 30 minutes.
Go to: Hagerstown Sports Club & Fitness Facebook Page
Dates/Times: Mondays & Wednesdays weekly, 12:30 pm to 1:00 pm
2. Planet Fitness Daily Virtual Home Work-Ins
Hosted by: Planet Fitness
Description: Tune in to Facebook Live every day for FREE at home workouts for anyone and everyone. Get moving with our trainers and even some surprise celebrity guests for a 20 minute or less workout to relieve stress and stay active. United We Move.
Go to: Planet Fitness Facebook page via Facebook Lives
Dates/Times: Daily, 7:00 pm – 20 minute or less work-ins
Virtual Shopping & Dining – Support Local
First Saturday Online
Hosted by: Downtown Frederick Partnership
Description: May First Saturday (Mayfest) is on May 2nd. There's nothing we'd rather do than gather together for music in the streets, late-night shopping and dining. But, it's comforting to know that we can still extend our appreciation and support to the many small businesses that are the heartbeat of Downtown Frederick. Just in a slightly different way than we're used to. Join us, as we take First Saturday ONLINE! Tune in right here at any point on Saturday, May 2nd. We'll have local shopping and dining features all day long. Also, we'll share ways that our community can band together during this difficult time, and maybe even have a surprise guest appearance (or two)!
Go to: Downtown Frederick Partnership Facebook page
Dates/Times: Saturday, 5/2/2020, 10:00 am to 9:00 pm
Virtual Art Classes
1. Hot Fired Arts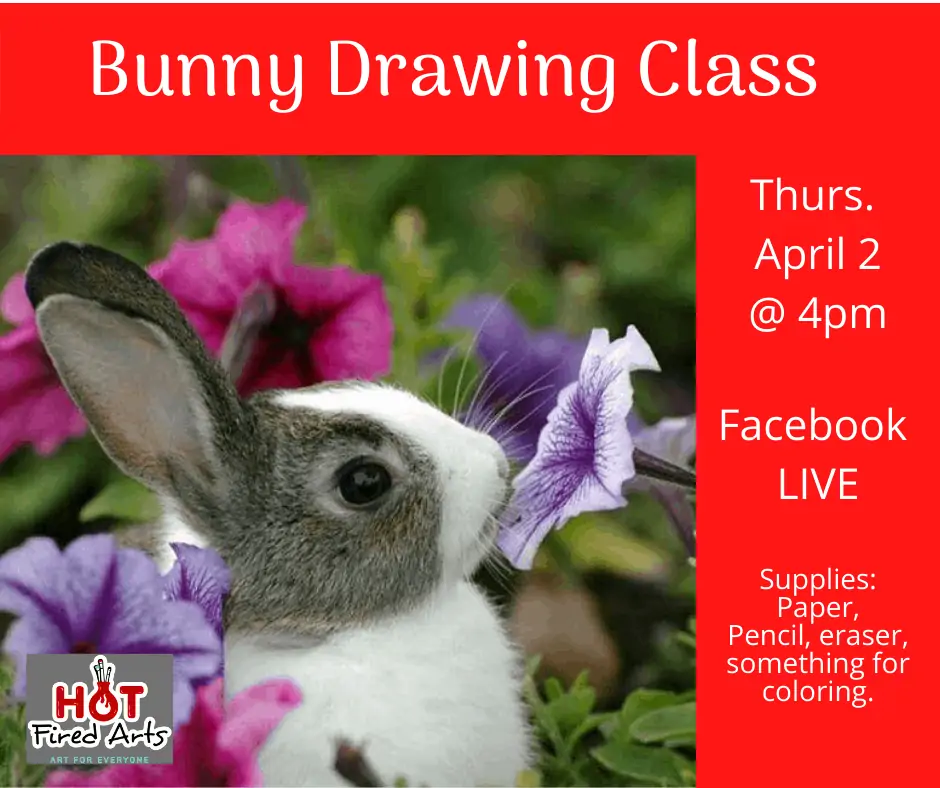 Hosted by: Hot Fired Arts
Description: Virtual classes on origami, painting, drawing, clay, paper weaving, and more.
Go to: Hot Fired Arts Facebook page
Dates/Times: Various days/times
Lastly, I wanted to share with you free virtual events on a crafting site called Bluprint.
This is for anybody who is looking to take up a new hobby or enhance an existing hobby.
From now until April 16, 2020, Bluprint is offering free access to over 1,400 video craft, baking, photography, and cooking classes.
Click here to see a short video giving you a tour of the types of classes Bluprint offers:
However, you only have until 4/16/2020 to take advantage of this free offer!
Click here to get directly to Bluprint and start browsing classes: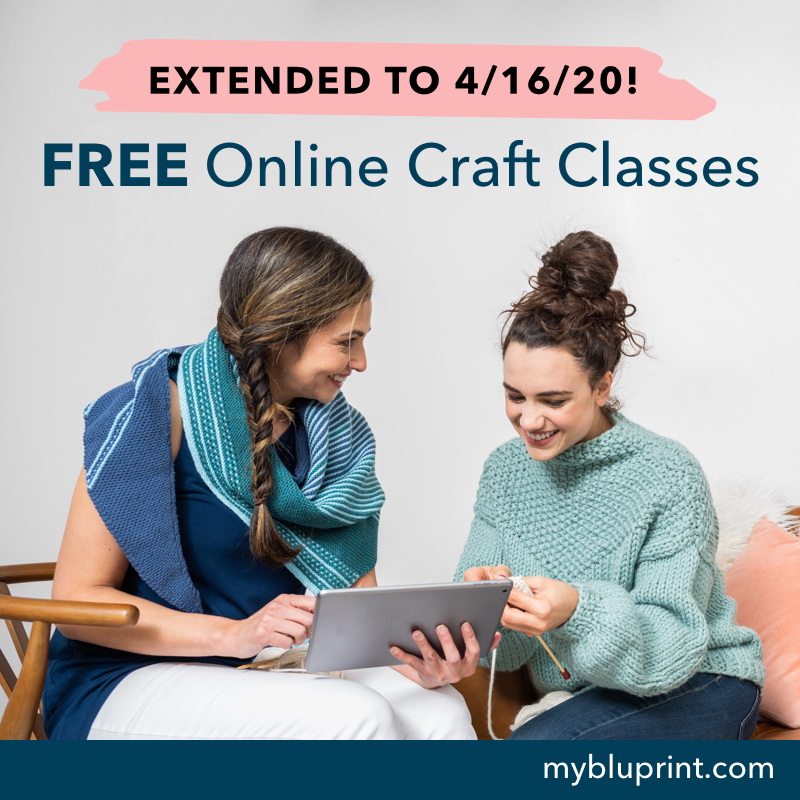 Finally, we'd love to hear about more free virtual classes from businesses in Frederick County.
Please let us know in the comments.
And, for more of our posts on free things in Frederick, click on over to:
35 Places Kids Eat Free in Frederick, Md: Save Your Money
Free Food On Your Birthday In Frederick, Md
Free Events in Frederick, Md: How To Have Fun For Free