I've learned some things about online personal stylist services that they don't tell you.
Now that I've gotten a little experience (I'm on my 5th Fix with Stitch Fix), I can tell you what to expect.
Also, see what Business Insider has to say about 4 online personal stylists, including Stitch Fix, in their recent article: 4 Online Brands That Match You Up With Personal Stylists To Get You Your Perfect Wardrobe.
Getting An Online Personal Stylist
Online personal styling services pitch themselves by showing you pictures of the perfectly styled person, from head to toe.
Ah, to be that person!
It would be a dream come true to walk out of my house every single day and look that put together.
But it hasn't happened to me…………yet.
What I WILL tell you is that it's STARTING to happen, little by little.
Here are 5 things online personal stylists don't tell you:
Online Personal Styling is an Evolving Process
When you sign up with an online personal styling service like Stitch Fix, you're not going to immediately become a walking fashion plate.
Your stylist needs to get to know you and your preferences.
That can take time.
I'm on my 5th monthly Fix and my stylist sent me some super cute pieces but I only kept one piece.
Don't get me wrong, my stylist was on point with every piece she sent me based on my online profile.
I asked for a maxi dress, a short sleeve cropped cardigan, and more unique tops.
But after trying them on, I realized they weren't quite for me.
And that's okay!
One of the beauties of this type of service is if you don't like it, you ship it back cost-free.
Here's what you need to do after EVERY Fix to make your Fixes as successful as possible:
Go through your Stitch Fix Style Profile to make sure all of your preferences are still accurate.

I've had to change some things along the way.

Update your comments to your stylist to reflect your evolving style.
Continue to pin all of your favorite style looks on your Pinterest board.
As soon as I tried on the piece I kept this go 'round, I felt like it was made just for me!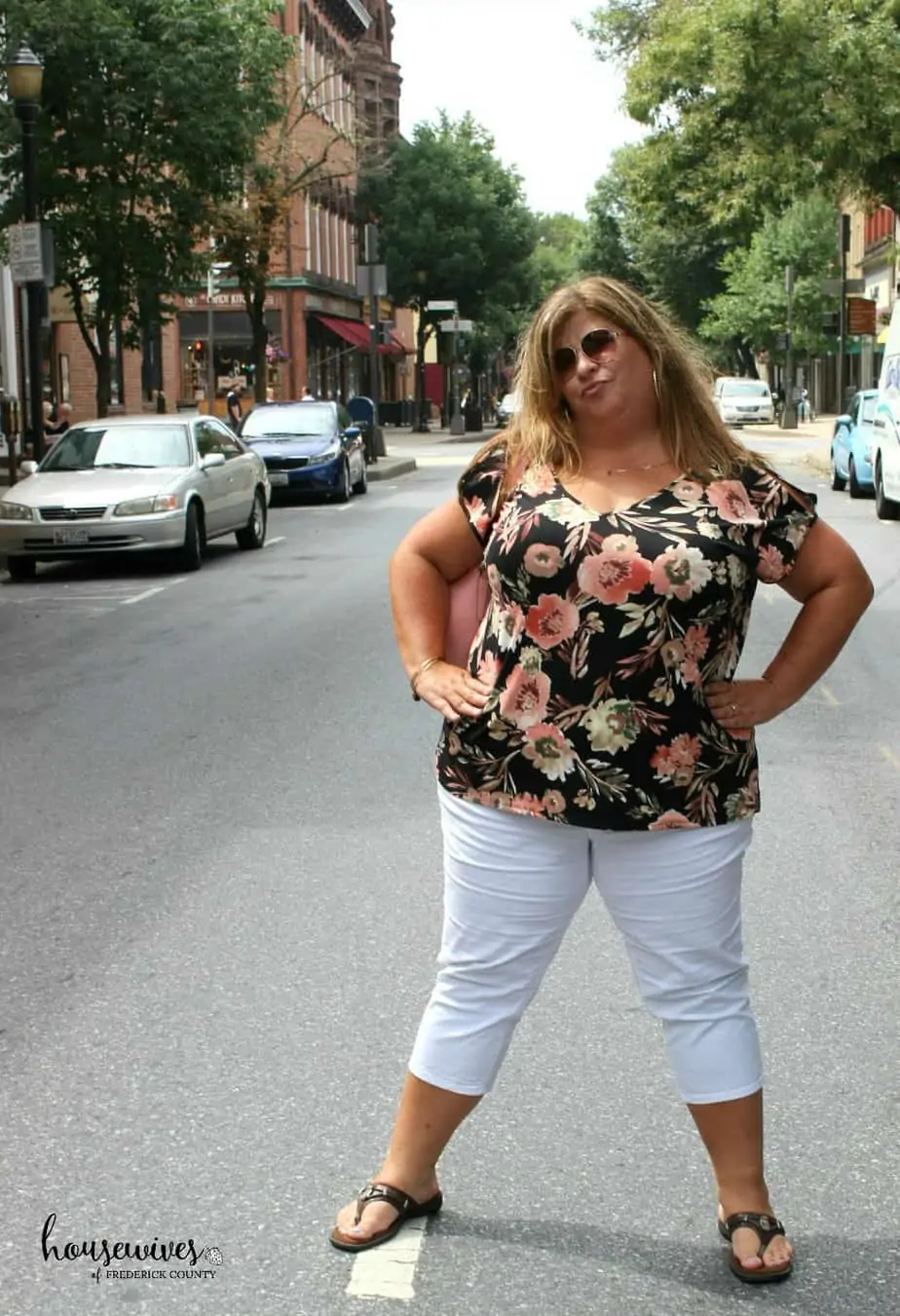 I absolutely LOVE it!!
I consider just one REALLY GOOD piece a win!
This Loveappella louvel cutout back detail knit top has cold-shoulderish slit cutouts, a v-shaped back, the perfect v-neckline, and it's just the right length for me.
Yes, I wish I could have kept all 5 pieces, but I still consider this Fix a success.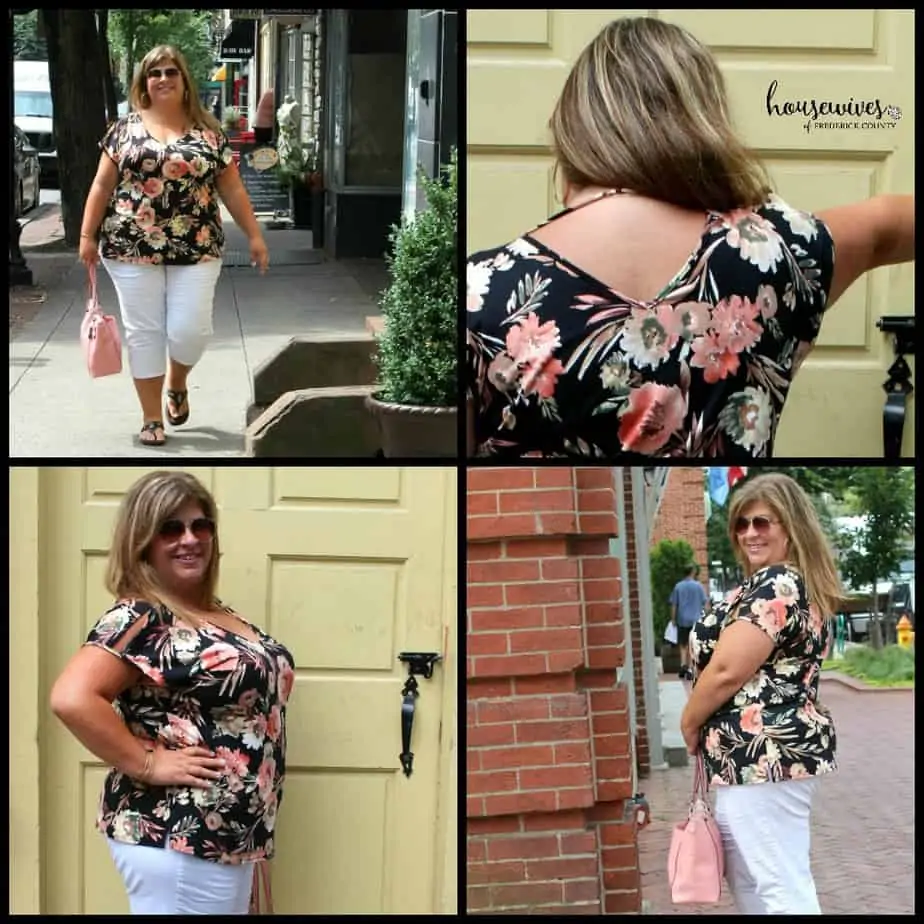 Online Personal Styling Forces You to Become More Aware of Your Appearance
This sounds like an obvious statement.
Of course if you've signed up, you're more aware of your appearance.
But, I guess I should say it makes you HYPER aware of your appearance.
Not in a bad way but a good way!
The more you use the service, the more you get to know yourself.
The more Fixes you get, the more you realize what necklines look best, what style bottoms flatter you most, what material you prefer over the other, whether or not exposing your arms is such a terrible thing, among a host of other things.
Using an Online Personal Stylist Makes Shopping WAY Less Time Consuming and Costs Less in the Long Run
Having a stylist pick out pieces especially for you and ship them directly to your door takes so much stress out of trying to figure out what's going to fit and flatter.
Really, who has the time to drive from store to store, walk in, pick out pieces to try on, go to the dressing room, and try them all on?
And 9 times out of 10, you end up leaving them on the hook and walking out the door.
Online shopping really doesn't save much more time either.
Have you shopped from your computer?
How much time does it take you?
For me, I get caught in the vortex of online stores, start picking things out, put them in my shopping cart, and if I'm lucky the check out phase is a seamless process.
But most of the time, one of 3 things happens:
My internet goes down and I have to start all over.
My items aren't saved in my cart.
I find out that the items I picked are out of stock.
Then I pay for shipping and take the risk that the clothes won't fit me right once they're finally delivered.
Most of the time, instead of shipping it back, I just hang it in my closet hoping that one day I'll decide that I can wear it.
By that time, it's not in style anymore and I've wasted my money.
Shopping Elsewhere is So Much Easier After Using An Online Personal Stylist
Yes, I love Stitch Fix, but I currently only get one Fix a month.
Sometimes I like to shop in between Fixes.
Recently I stopped by Dress Barn and found a top that coordinates beautifully with my jean jacket and capri skinny jeans that I received in my 3rd Fix.
It was awesome because I went directly to pieces that I knew I'd like instead of trying on a ton of pieces.
The below boho tank top from Dress Barn was the perfect addition to my fresh new wardrobe.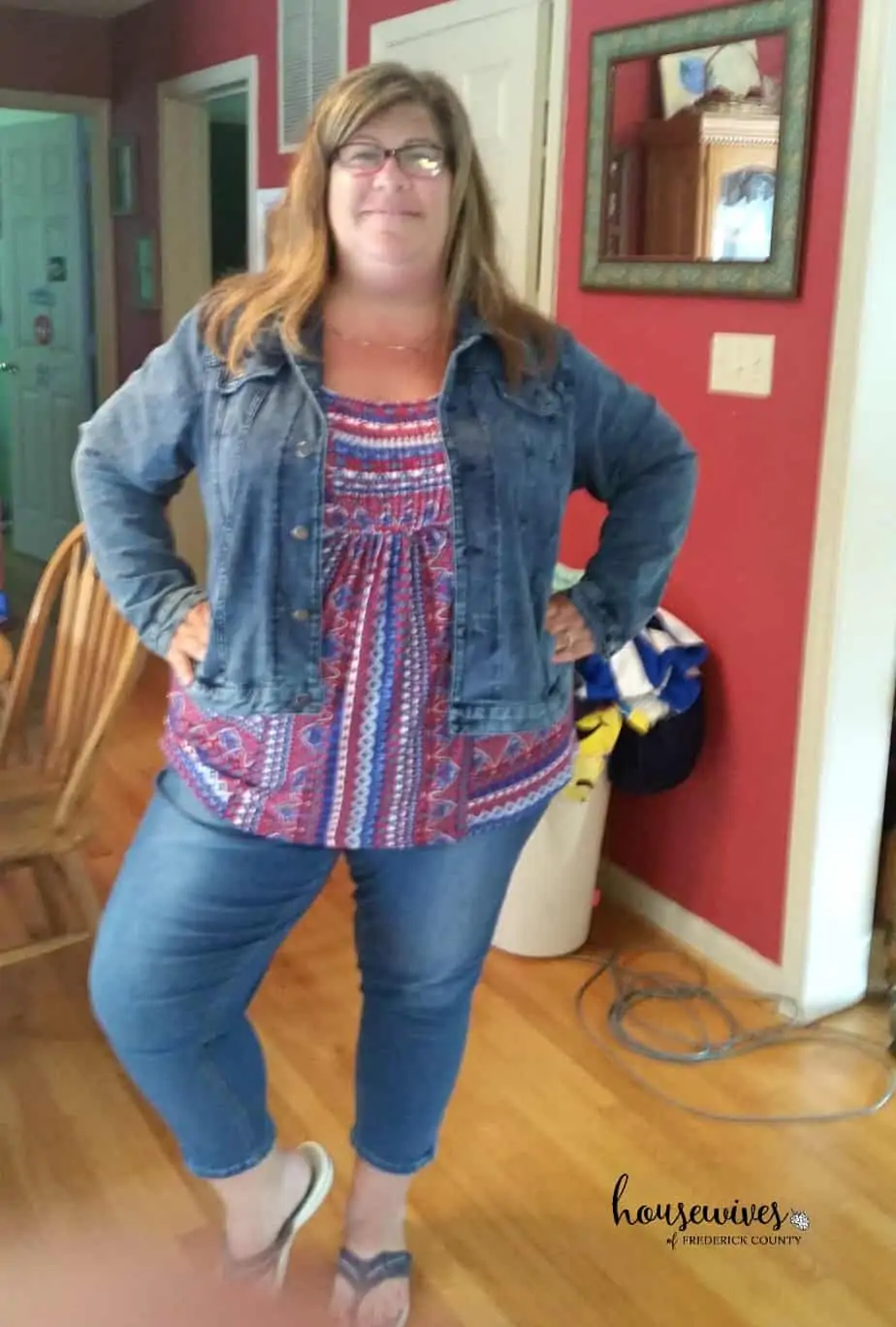 Using an Online Personal Stylist Boosts Your Confidence
Getting a few Fixes under my belt, I now realize that I can still rock the latest styles!
For years I've kept my arms and legs covered.
Sleeveless shirts and shorts were not in my vocabulary and my confidence really took a hit because of it.
But now I'm wearing sleeveless tops and shorts unapologetically because gosh darn it, they actually look good!
Having some fresh, new pieces to wear, not just on a special occasion but on a daily basis, make me feel so much better about myself.
I'm actually more sociable and look for reasons to leave the house and be seen.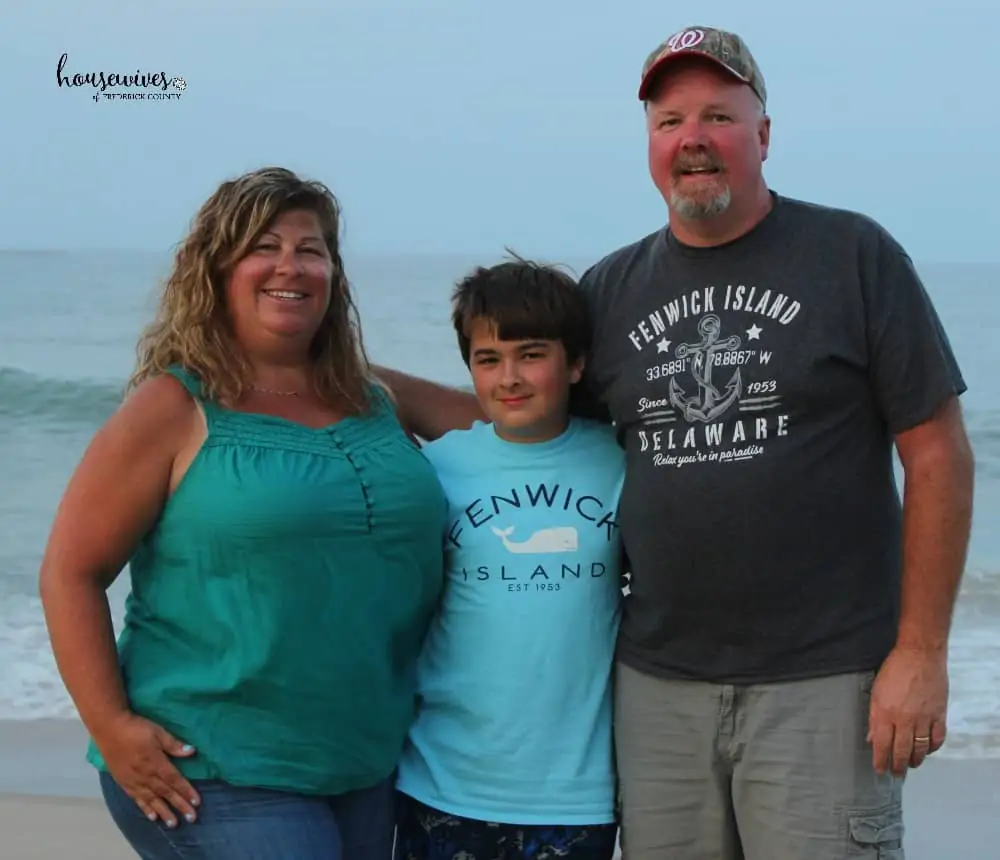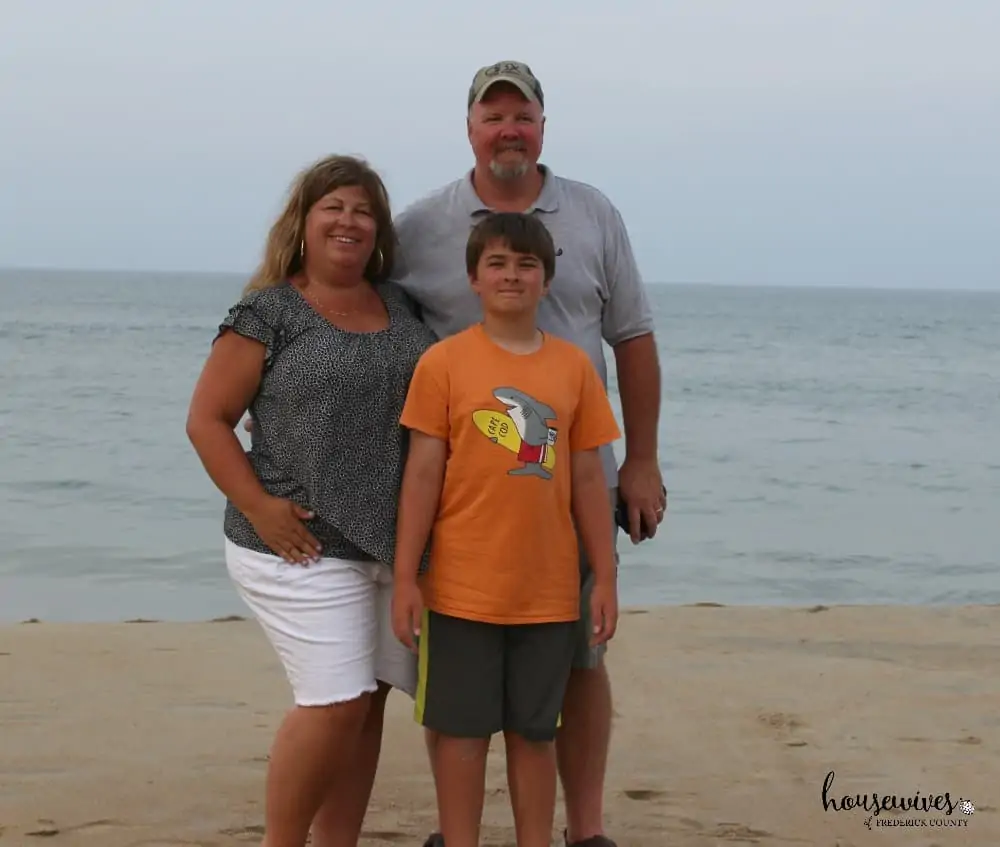 Keeping my wardrobe fresh (and getting rid of my pilled, faded, worn out, out-of-date clothes) is a freeing experience.
Some might argue that it's too materialistic to put one's energy into what to wear, but if it results in a higher self esteem, I'm all for it and would recommend it to anyone.
How has your experience been with using an online personal stylist?
We'd love to hear from you in the comments.