This post has been graciously sponsored by Erin Pelicano. All opinions are my own. I only recommend products or services I use personally and believe will be good for my readers.
Pam and I are SO honored that we were chosen to be brand ambassadors for Erin Pelicano's artisan jewelry! Her handmade, designed pieces are simple and sophisticated, and offer a beautiful selection to choose that perfect meaningful, personal piece!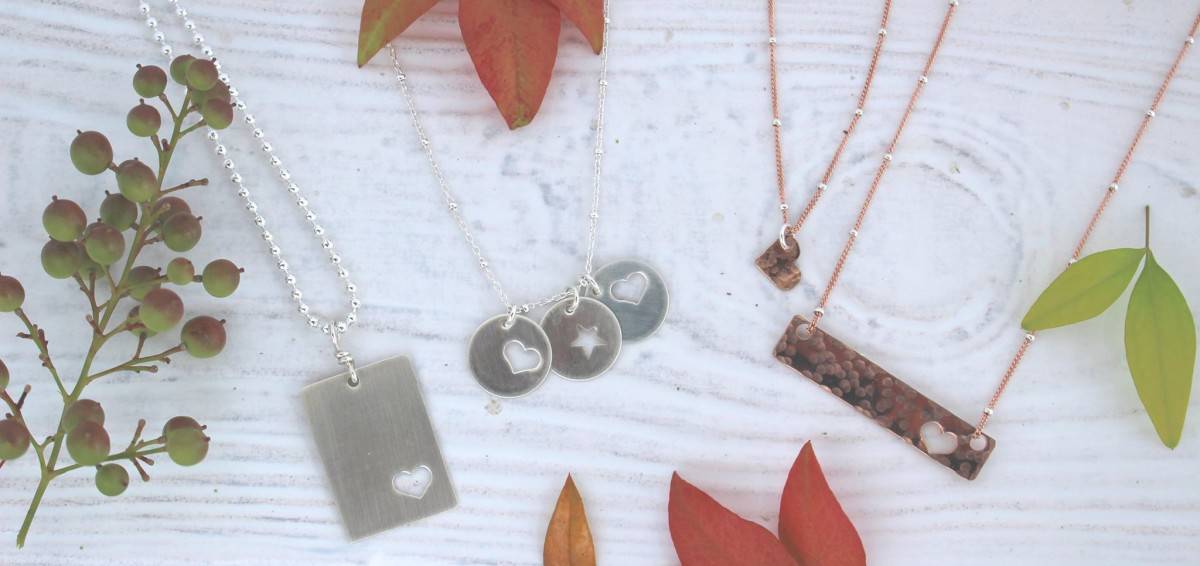 First, a little about Erin Pelicano, who just so happens to live in Frederick County, Maryland!
"Following a creative heart. After a decade in her career field of engineering, Erin turned her dream of a brand that connects people, into a growing business. Her first pieces, made for friends and family, became treasured gifts.

In a single emotional year, Erin lost her brother tragically, and celebrated the birth of her first child. The deep need to commemorate the connection with those we love, Erin's designs are inspired by her life and love. Erin and her husband, Richard now run the business together with their three young children.

The Erin Pelicano collection speaks to the sentiment in your heart. Life's moments are worth celebrating! Simple, sophisticated & crafted with love in America."
One of the many things that we LOVE about Erin's jewelry is that it is handmade in the USA!
Another fun fact – Erin had the opportunity to add one of her pieces to each of 100 Emmy celebrity gift bags this year!
Now, about the giveaway!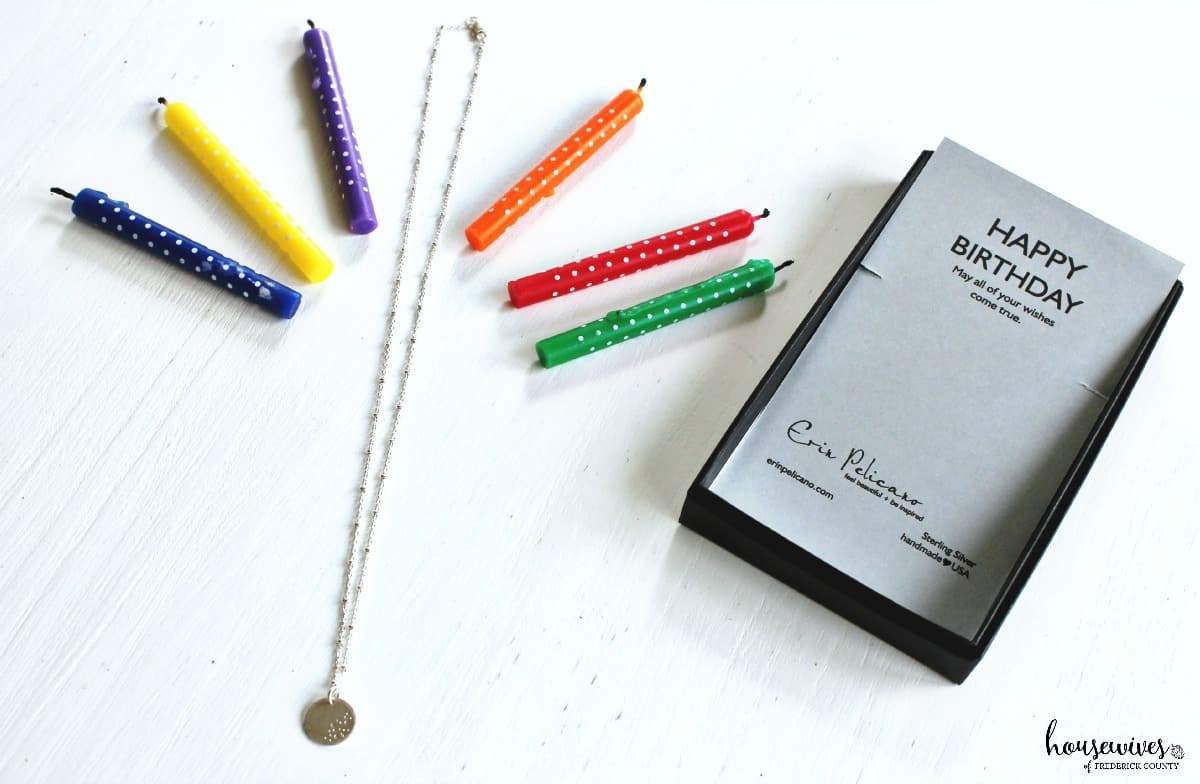 FREQUENTLY ASKED GIVEAWAY QUESTIONS:
What are you giving away?
A beautiful Erin Pelicano sterling silver "Happy Birthday" Necklace! This is valued at $ 59.00. From Erin's website, "A beautiful piece to celebrate Birthdays! This handcrafted necklace makes a meaningful gift for all of the special people in your life. Or wear it yourself as a daily reminder of your of your own wishes. The 12mm hand created pendant hangs on a sterling silver beaded chain, and is boxed with a Happy Birthday card that reads, "May all of your wishes come true." The sterling silver chain is 18" long.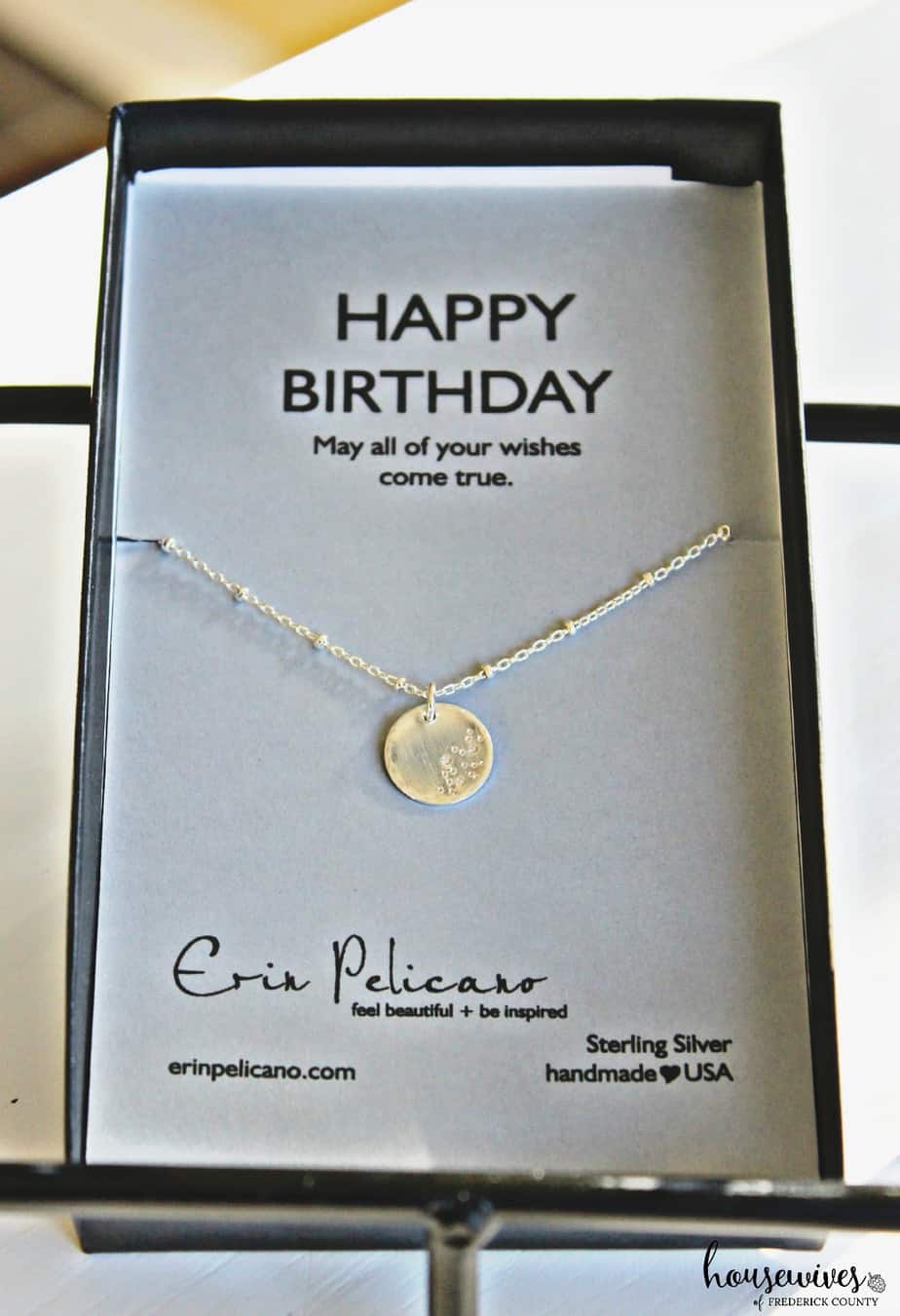 Do I have to purchase anything to enter?
No, you do not have to purchase anything to enter.
What are my odds of winning?
Your odds of winning are based on your number of entries. So, take advantage of all of the different ways to enter!
What date do the entries start and what date do they end?
The entries will start on Monday, October 19, 2015 and will end Monday, November 2, 2015 at 12 pm EST.
When will the winner be announced?
The winner will be announced on Monday, November 2, 2015 after 12pm EST (after the winner is notified).
Who is eligible to enter?
U.S. residents 18 years and older are eligible to enter.
I'm new to Rafflecopter. How does it work?
It's so easy! Watch this 38 second video.
How do I submit an entry?
Click on the below Rafflecopter link to ENTER! You have the option to submit up to 5 entries per person through Rafflecopter. The winner will be randomly chosen.
a Rafflecopter giveaway

How will the winner be notified?
The winner will receive an email indicating that they have won.
How will the winner claim their Erin Pelicano "Happy Birthday" Necklace?
Once we hear back from the winner and that person has accepted the prize, we will ship the necklace to that person.
How long does the winner have to claim their prize?
The winner will has 48 hours to respond (until Wednesday, November 4, 2015 at 12pm EST) and confirm that they can accept their prize. If we do not receive a response from the winner by 11/4/15, the prize will be awarded to another randomly chosen winner.
How many entries are allowed per person?
Each person has up to 5 ways of entering. Because we want to be fair to those who have genuinely followed the instructions in submitting their entries, we will be checking to ensure that the entries were submitted honestly before announcing our winner.
GOOD LUCK! And, check out Erin Pelicano's site to explore all of the designs and pieces – I, personally, would like one of each please!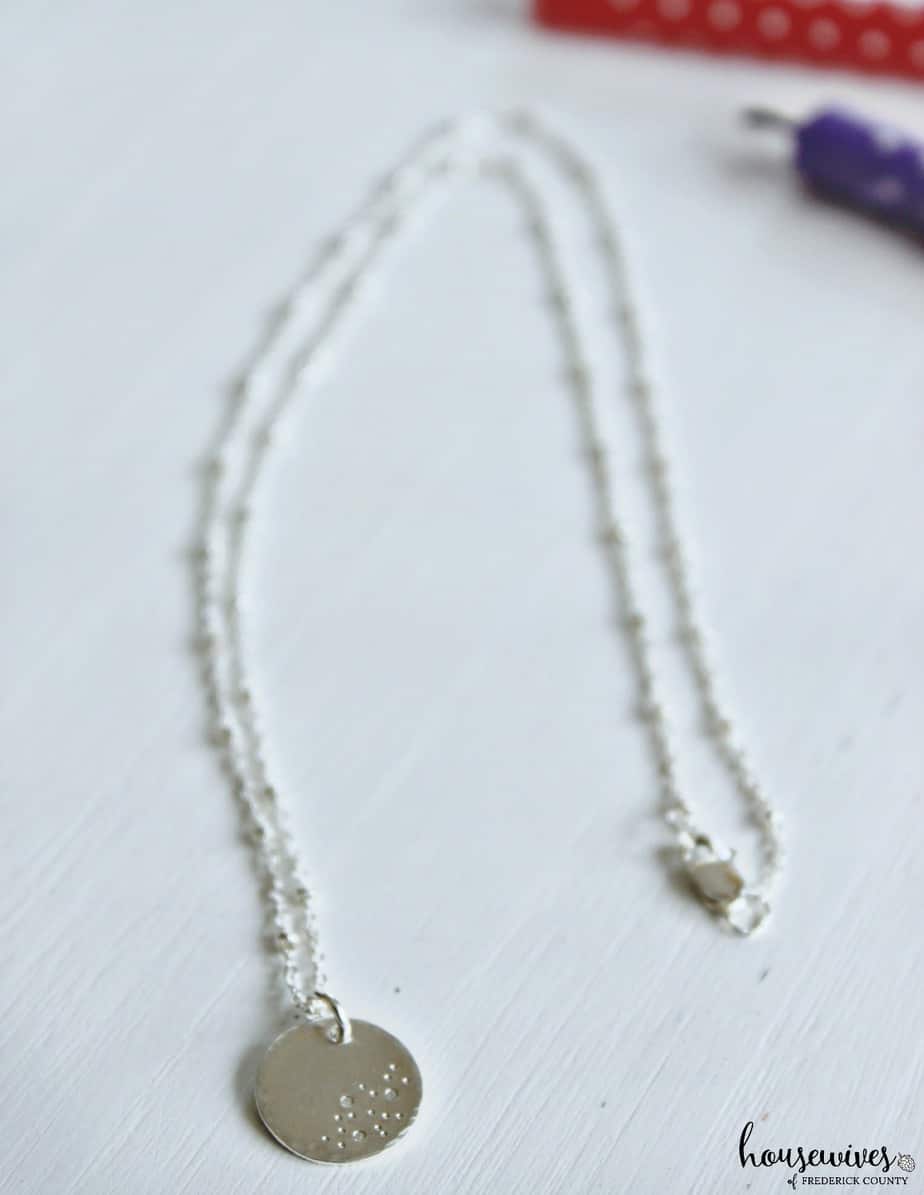 "I often hear that people are ordering my pieces to commemorate or celebrate something in their lives, and it's touched me in a way I couldn't have imagined. I'm delighted to play a small part in their stories."

— Erin Pelicano

Facebook, Twitter, Pinterest, Instagram and Google+ are in no way affiliated with this giveaway. If you have any questions, please email us at pam@housewivesoffrederickcounty.com.
Terri is married and has 2 sons – both high schoolers! She has lived in Frederick since 1994 and absolutely loves exploring and discovering new parts of our town.
read more...