Thank you GlassesUSA for sponsoring this post!
Wearing glasses no longer has the "geeky", "four-eyes" reputation it once had.
It used to be that when you wore glasses, there weren't many styles to choose from and it wasn't considered "cool".
Thankfully, times have changed.
I LOVE the way I look with the right pair of specs.
It increases my confidence and makes me feel more cool.
BUT, to find a flattering pair that fits my face can be challenging.
Glasses USA: The Perfect Fit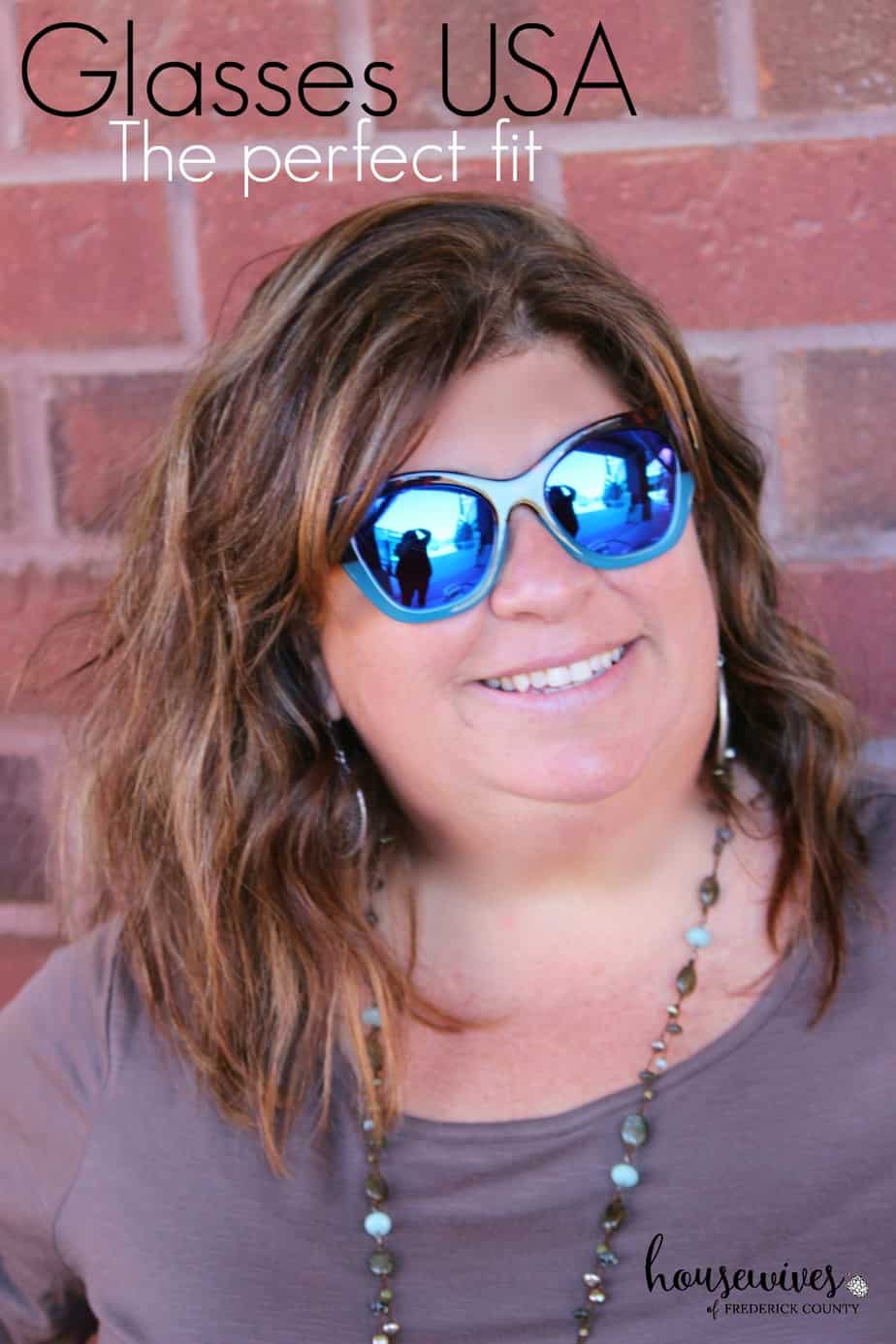 Accessorizing with glasses is like finding just the right top, the perfect jeans, and a pair of killer shoes to complete your look.
It's super important to find that perfect fit.
For my sunglasses, I found the perfect fit with GlassesUSA.
Great Selection
GlassesUSA  is an online retailer with a HUGE selection of high quality, brand name and private brand sunglasses and prescription, sports, kids, and computer glasses.
I LOVE their the hundreds of styles they have to choose from!
Easy to Maneuver Website
Their website is extremely user-friendly!
There are a multitude of ways you can filter down your selections to find exactly the pair you're looking for.
Then! Once you've filtered it down, it's time for the fun part!
Virtually Try Them On
You get to use their virtual mirror to try them on!
Just upload a good face-forward photo of yourself, align the red targets, and try on some different styles.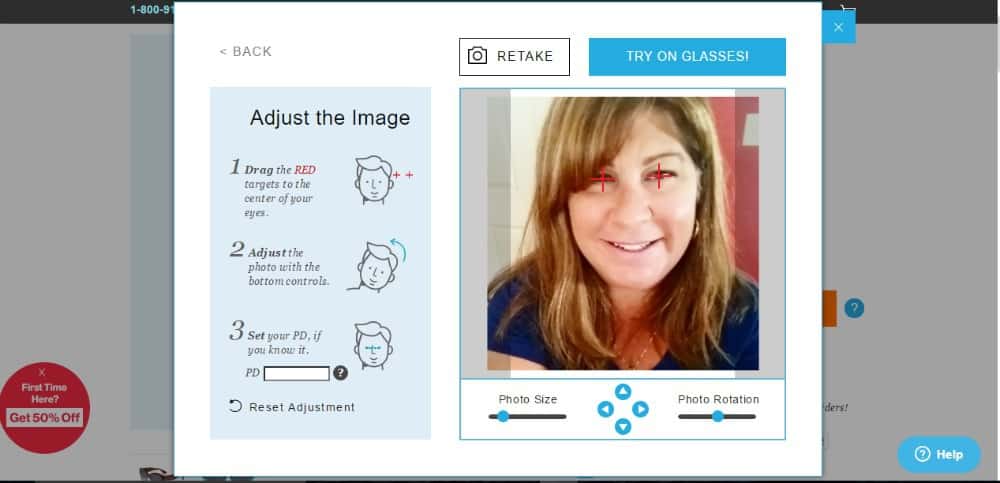 You'd be amazed at what styles you thought were perfect for you and weren't AND what styles you'd never think to wear and are just right!
After trying on several pairs of sunglasses, I narrowed down my selection to two pairs: Muse M0527 in Black/Gray and Amelia E. Madisonville in Blue/Turquoise.
In the end, I decided on the Amelia E. Madisonville sunglasses.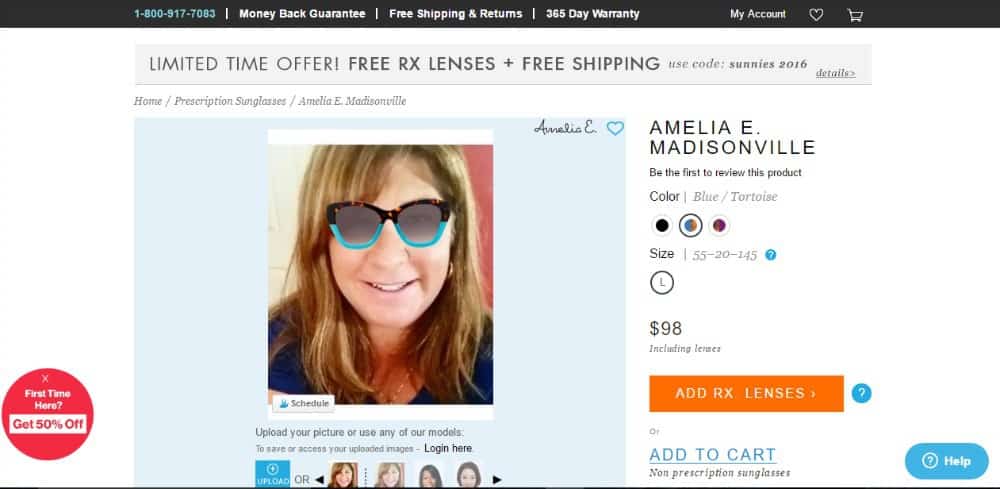 And here I am in real life wearing them!
How cute are these!?
They came in a nice, sturdy, hard case with a lens cleaner.
When I tried them on, they fit like a glove!
I chose to get the blue mirrored lenses and I absolutely love them!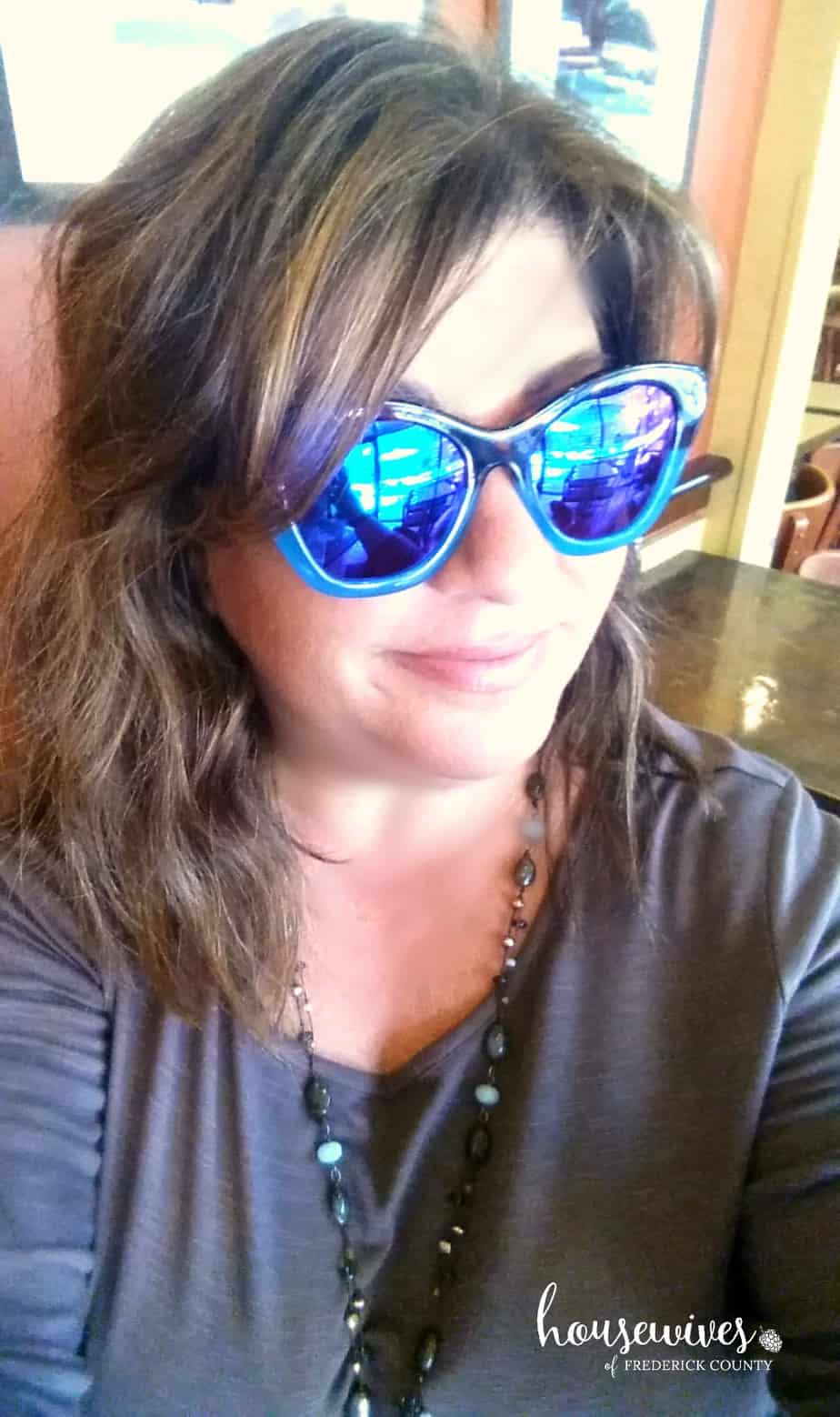 Terri also did her very own shopping for a pair of prescription bifocals.
She used the GlassesUSA virtual mirror to try on all of her selections until she finally decided on the Dale style in Navy.
All she had to do was give them her current prescription from her eye doctor and she was good to go!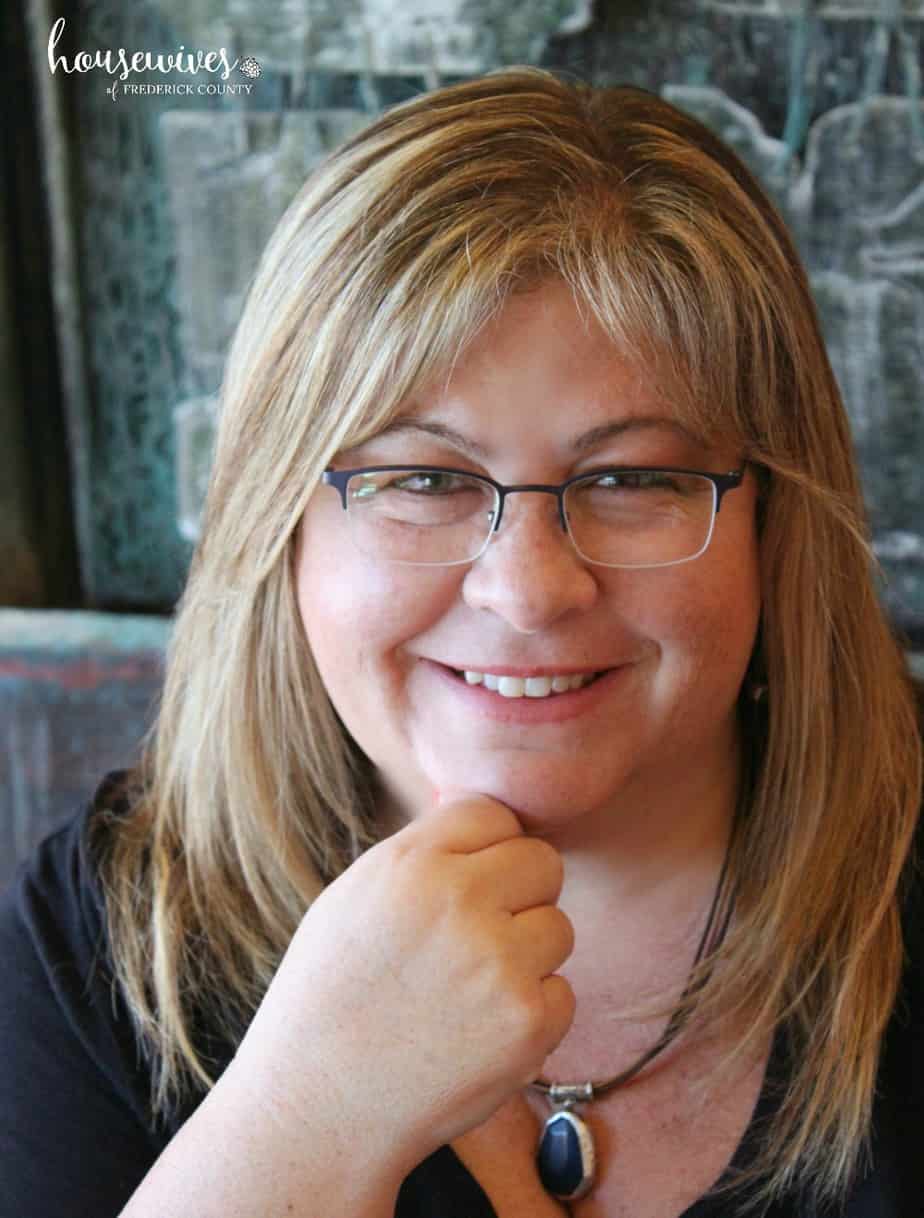 Save Time and Money!
The beauty of GlassesUSA is that you don't even have to leave your house to find the perfect pair of glasses for you.
Hello time saver!
And even better, their prices are very affordable.
GlassesUSA has a 100% money back guarantee with free shipping on your order AND free shipping on returns for U.S. orders.
I don't know about you, but going out to the store to try to find that perfect pair of glasses can be very daunting.
I can't tell you how many times I've ventured out to find glasses only to come home empty handed.
Try out GlassesUSA for yourself!
You'll love the convenience, selection and prices.

Pam is married and has 1 son – a middle-schooler in his teen years. She followed Terri to Frederick in 1999. She absolutely loves going to yard sales and estate sales and finding hidden treasures.
read more...