Disclosure: This is a sponsored post.  All opinions are our own.
Goals.
Being on social media, I see people communicating on Facebook, Instagram, Twitter and all over the internet.  Something I've noticed with kids/teens lately is that someone may post a pic of a celebrity with a great body, and the kids' comments often simply say, "Goals".
I love this – it's a quick, to-the-point response to something that that particular person aspires to.
Goals.
As adults, when someone asks us what our goals are – our answers are usually extremely general.  You may say, "I want to be rich!", "I want to be skinny!", "I want a nice car!"
When Pam and I first walked into The X-Project, one of the first things that Michael, the owner, asked us was, "What are your goals?"
So, of course, both of us proceeded to blurt out our very general goals – "I want to lose X amount of weight!", "I want to be in good shape!", "I want to be healthy!", "I want to look better!"
Then, Michael told us that they weren't our goals.  He asked us, "WHY do you want to lose X amount of weight?",  "WHY do you want to be in good shape?",  "WHY do you want to be healthy?",  "WHY do you want to look better?"
Goals.
And, THAT'S when our real goals came pouring out.
Last week, Pam talked about one of her goals of being more active with her son.  I've posted about the many goals that I have – I want to go to the Caribbean with my husband for our 20th wedding anniversary, I want to decrease the amount of medicines I'm taking, I want to be able to shop for clothes in a regular store (and not a store for plus-size women).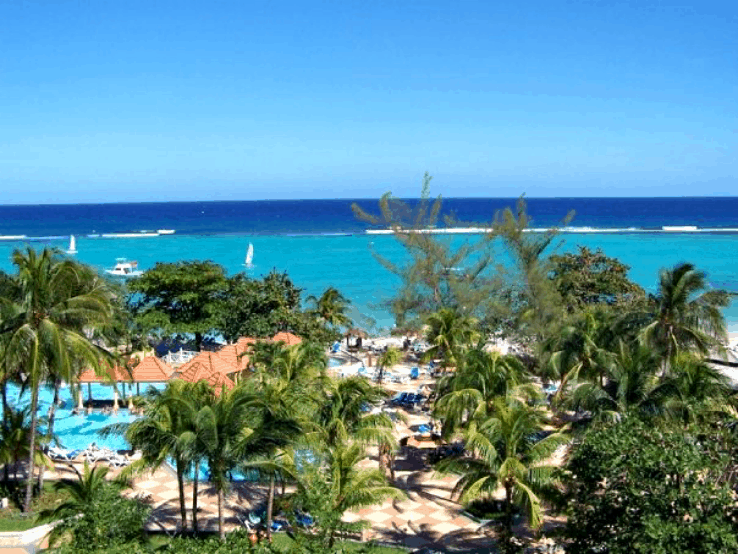 But, this past week is when I realized that my goals need to be broken down even further.
You know how when you start a new journey in your life, and at first it's like the honeymoon period.  Everything is new and exciting, and you've got patience to experience everything that is coming your way.
And, then a few weeks into it, reality sets in.  This is what happened to me this week.
Even though it's been kind of nice getting special attention at the gym because I'm the most out of shape person there, and my activity needs to be modified to meet my needs – well, now, the layer of denial is coming off a little.
It's so easy to live life saying, "La, la, la, la, la – everything is fine!"  But, now I'm facing the reality that I'm unable to do things that "normal" people don't even think twice about doing.
One of those things for me, right now, is sitting down on the floor and getting back up again.  I LOVE being able to get down on the floor – getting down to cuddle with my dog, sitting on the floor and leaning up against the couch to watch "The Walking Dead" with my family on a Sunday night, being able to get down and look under furniture to get that ball that my dog lost.
It's actually been years since I've even tried getting down on the floor, because I have felt so immobile and decrepit because of my weight.
So, lately, at The X-Project, they've been asking us to sit down on the floor for breathing exercises before our work-out.
Ah Lawd!
I specifically sit so that I'm behind everyone, so nobody has to be exposed to my lack of grace, getting this body down on the floor, and ESPECIALLY getting back up again!
BUT, I'm doing it!
Goals.
I'm so unbelievably happy to be starting this journey at The X-Project – yes, STARTING.  Yeah, it's been about 7 or 8 weeks now, but for me – this is going to be a long journey.
After one of our work-outs this past week, I talked to Pam, and I just could NOT stop crying.
Crying about how long this is going to take.
Crying about my lack of control of eating properly.
Crying about hurting (my knees, my feet).
Crying over the loss of my old self – the young, in-shape self that I took for granted would never change.
But it did change.  And, I'm on a journey to change it back.  I'm in control of my actions.  Walking through that door at The X-Project has been the BEST decision I've made in a long time.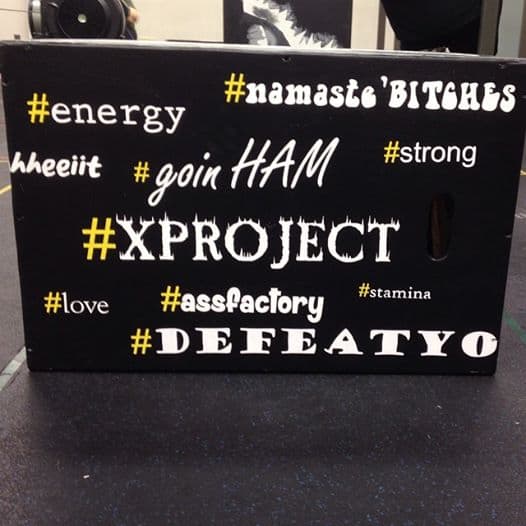 Goals.
So, guess what I did this weekend?  I noticed my son's closet was unusable because it was so messy.  Lately, I would have just shaken my head and walked away.  But, this time?  I had the confidence to get my ass down on the floor and clean that closet out!  Getting back up off the floor is getting easier!!
Goals.
I'll leave you with some inspiring words that Michael texted me after Pam told him I had been crying, and had been discouraged.
"The message I want to give to all the people who start on the program is this:  every day is full of challenges, ones we seek and ones that seek us, and every challenge is a lesson.  In order to survive the lessons ahead you're going to need far more energy than ever before.  You'll have to cleanse your body of tension, anxiety, worry and doubt, you'll have to free your mind of stagnant and defeating beliefs, and open your heart to a loving kindness that starts with loving yourself.  What we do is not self-improvement.  It's self discovery.  You are already perfect.  We have to strip away the layers of doubt and disbelief and clear the clouded mind and congested body to rediscover the gift that is our soul. "
Yeah – Goals.
So, what are YOUR goals?
Terri is married and has 2 sons – both high schoolers! She has lived in Frederick since 1994 and absolutely loves exploring and discovering new parts of our town.
read more...