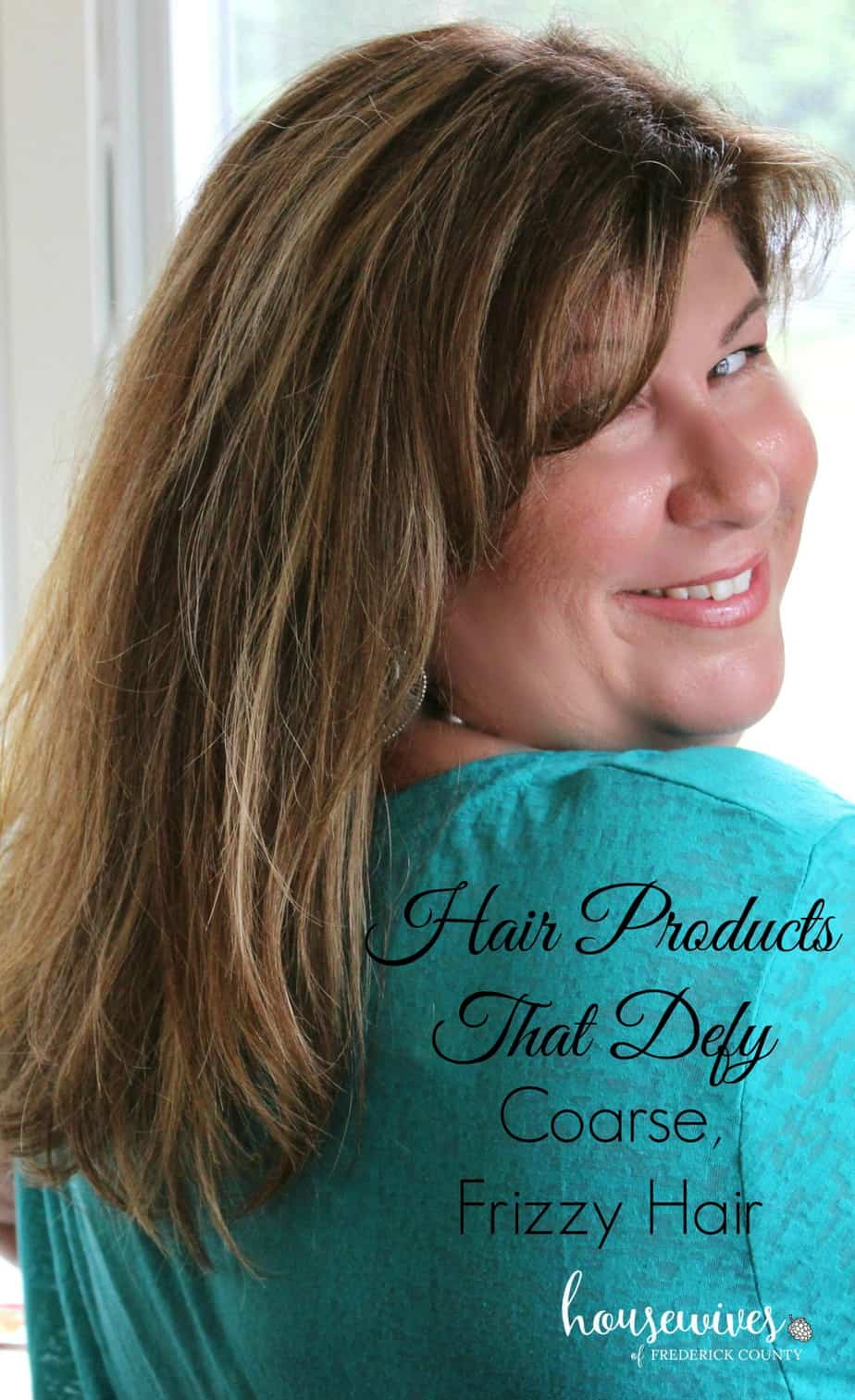 In this post I'm going to give you the 'recipe' for how to get rid of frizzy hair.
Although I feel very lucky to have thick, coarse hair, it also comes with frizz, and lots of it!
Therefore, most of my life I've been on a search for hair products that get rid of frizzy hair.
And in the process, I've wasted a lot of money!
Salon hair products can get downright expensive.
But as I've gotten older, I've realized more than ever how important it is to take care of myself physically and emotionally.
And that includes the condition of my hair.
How To Get Rid of Frizzy Hair
I've finally found a system of quality hair products that are affordable AND worthy of my hair's health.
And when my hair is healthy and strong, I feel super confident with how I look.
Nexxus New York Salon Care Oil Infinite Collection
Enter the Nexxus New York Salon Care Oil Infinite Collection!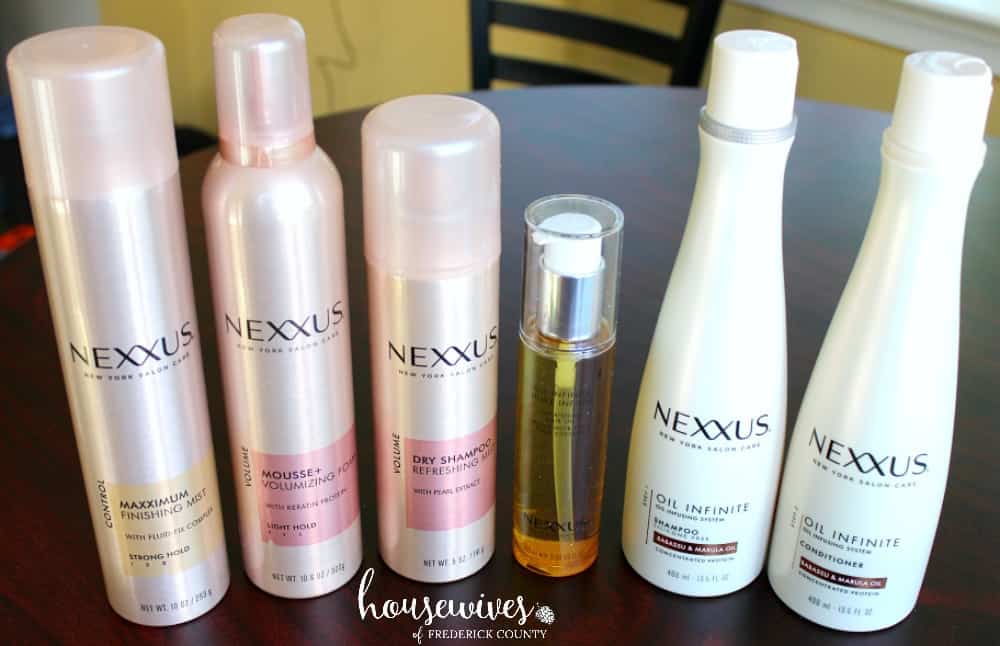 This collection offers a uniquely customized hair care system for whatever hair type you have.
For me, it's Nexxus' Oil Infusing System, made specifically for coarse hair.
I use a total of 5 steps to get my hair looking and feeling amazing!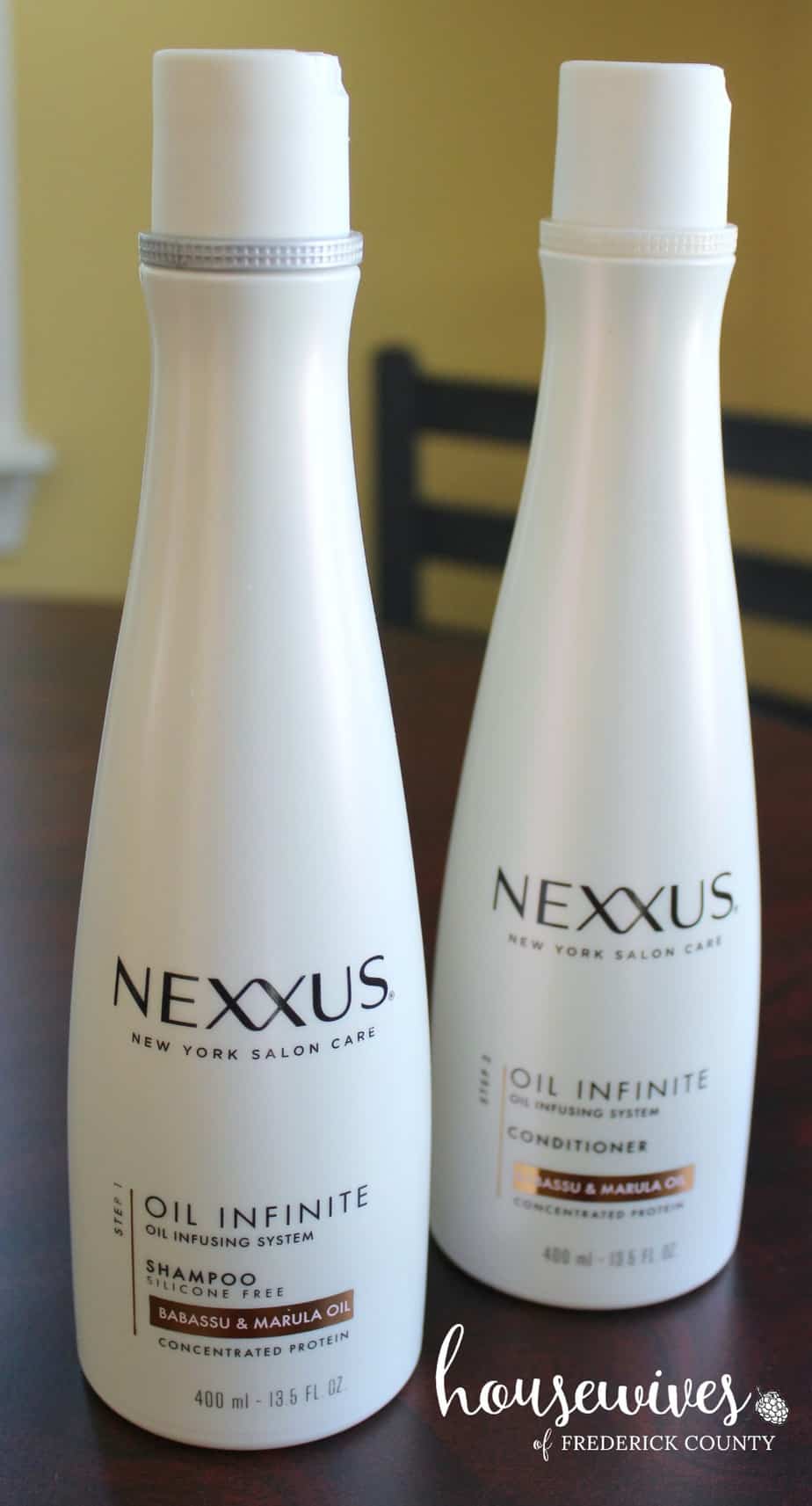 1. Shampoo & Conditioner for frizzy hair
The Nexxus Oil Infusing System Shampoo is silicone free.
In addition, both the Shampoo and Conditioner (Amazon) contain 100% pure Elastin Protein and natural Babassu and Marula Oils.
As a result of using the shampoo and conditioner, my hair's texture has been renewed!
It now has a smooth, sleek, fluid beauty.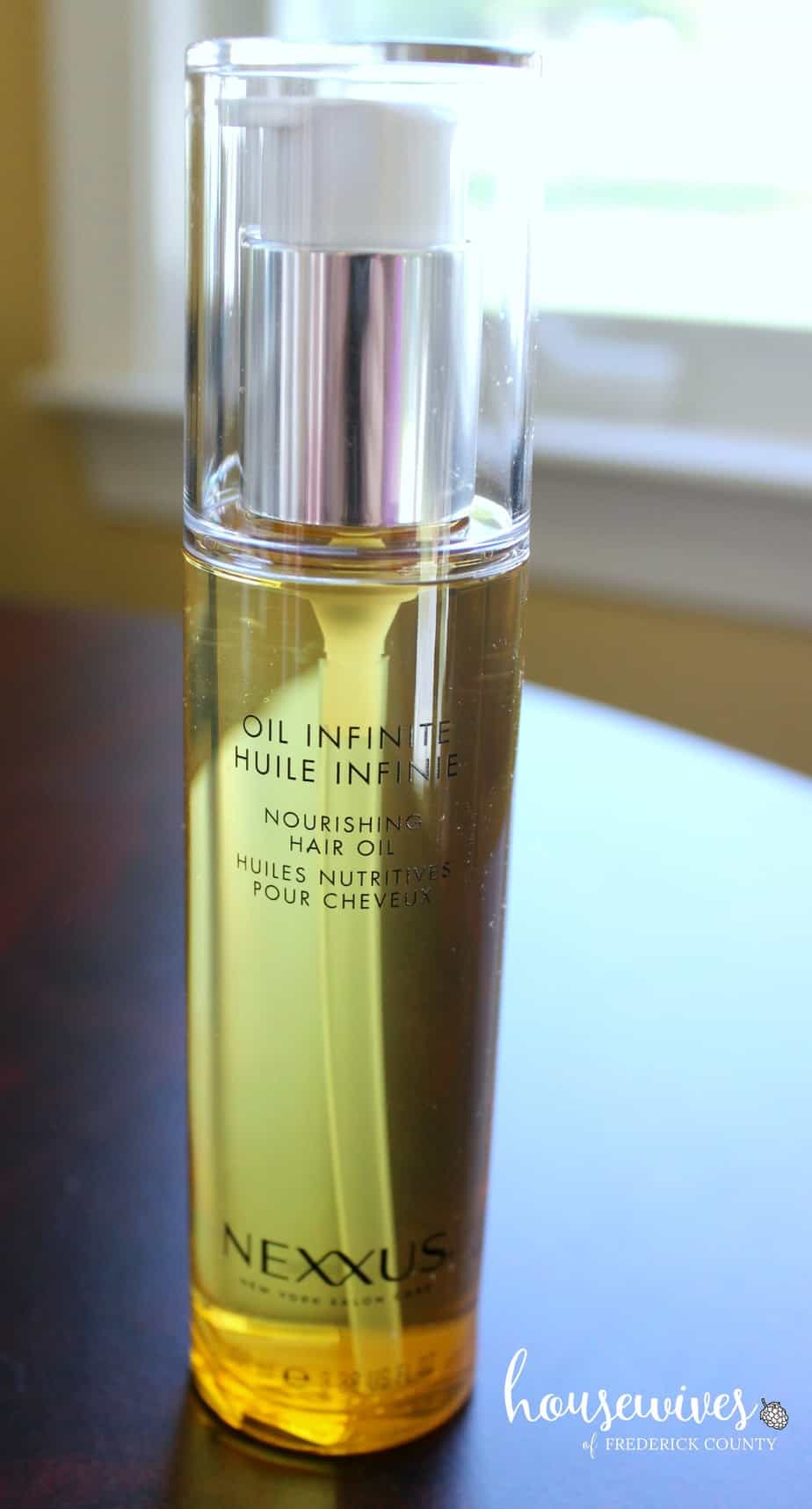 2. Nourishing Hair Oil for Frizzy Hair
The second step to Nexxus' Oil Infusing System is the Nexxus New York Salon Care Nourishing Hair Oil (Amazon).
With a blend of 6 oils, including Babassu and Marula oils, this Hair Oil nourishes deep within your hair.
It replenishes the lipid layer on the surface for a restored natural resilience.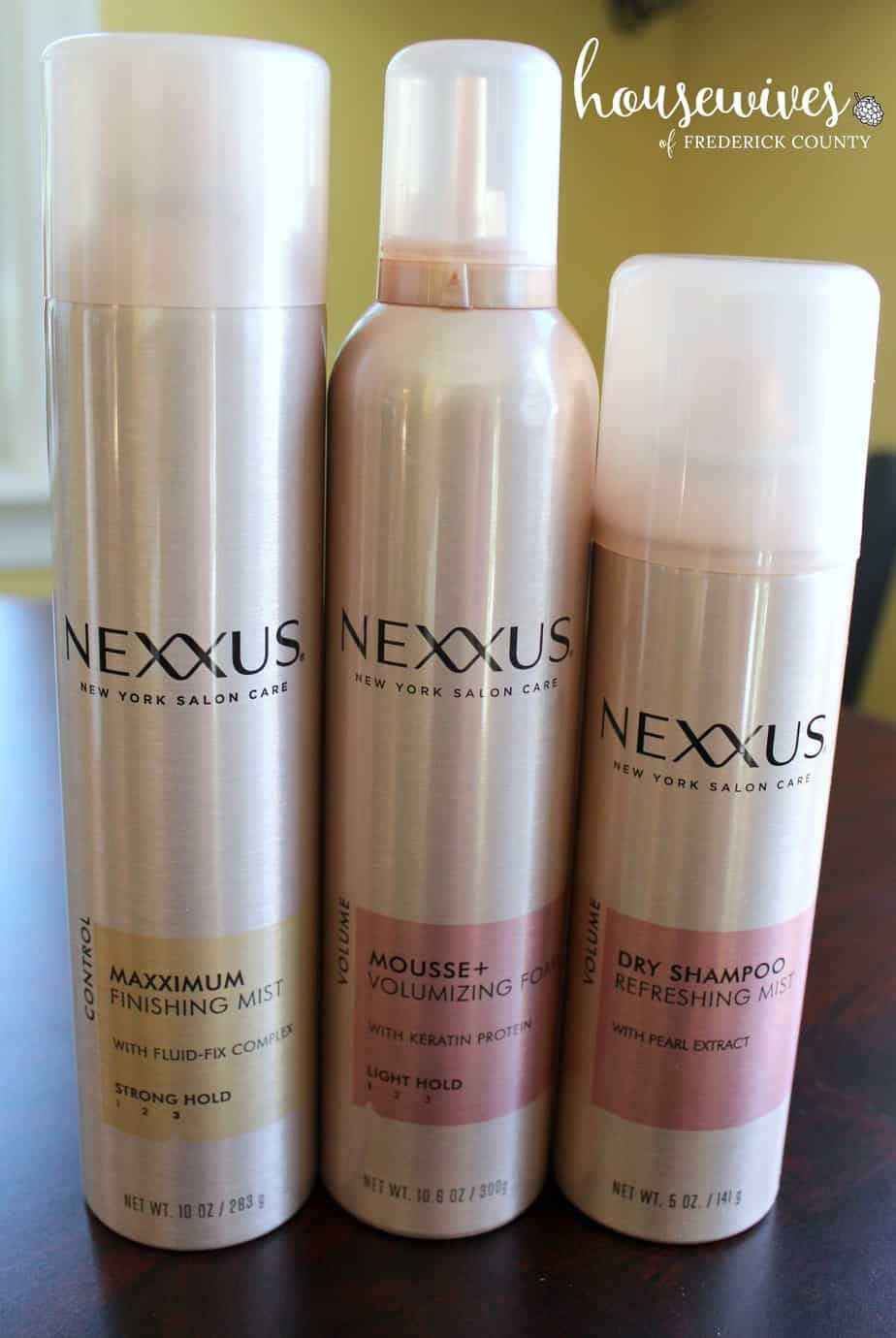 After shampooing, conditioning and towel drying my hair, I blend a couple drops of the Nexxus Nourishing Hair Oil in the palms of my hands and distribute throughout my damp hair.
3. Mousse & Volumizing Foam for Frizzy Hair
My third step is to add the Nexxus Mousse + Volumizing Foam (Amazon) throughout my hair, comb through and blow dry.
It's unbelievable the difference this system makes with the increased fluidity in my hair.
After styling my hair, I add a drop or two more of the Hair Oil.
4. Hair Spray for Frizzy Hair
My fourth step is to spray on the Nexxus New York Salon Care Maxximum Finishing Mist to provide just the right amount of hold without taking away from the movement of my style.
5. Dry Shampoo for Frizzy Hair
Finally, for those days that I just don't have time to wash my hair, I use the Nexxus New York Salon Care Dry Shampoo Refreshing Mist (Amazon).
It's a great time-saver and revives the freshness of my hair.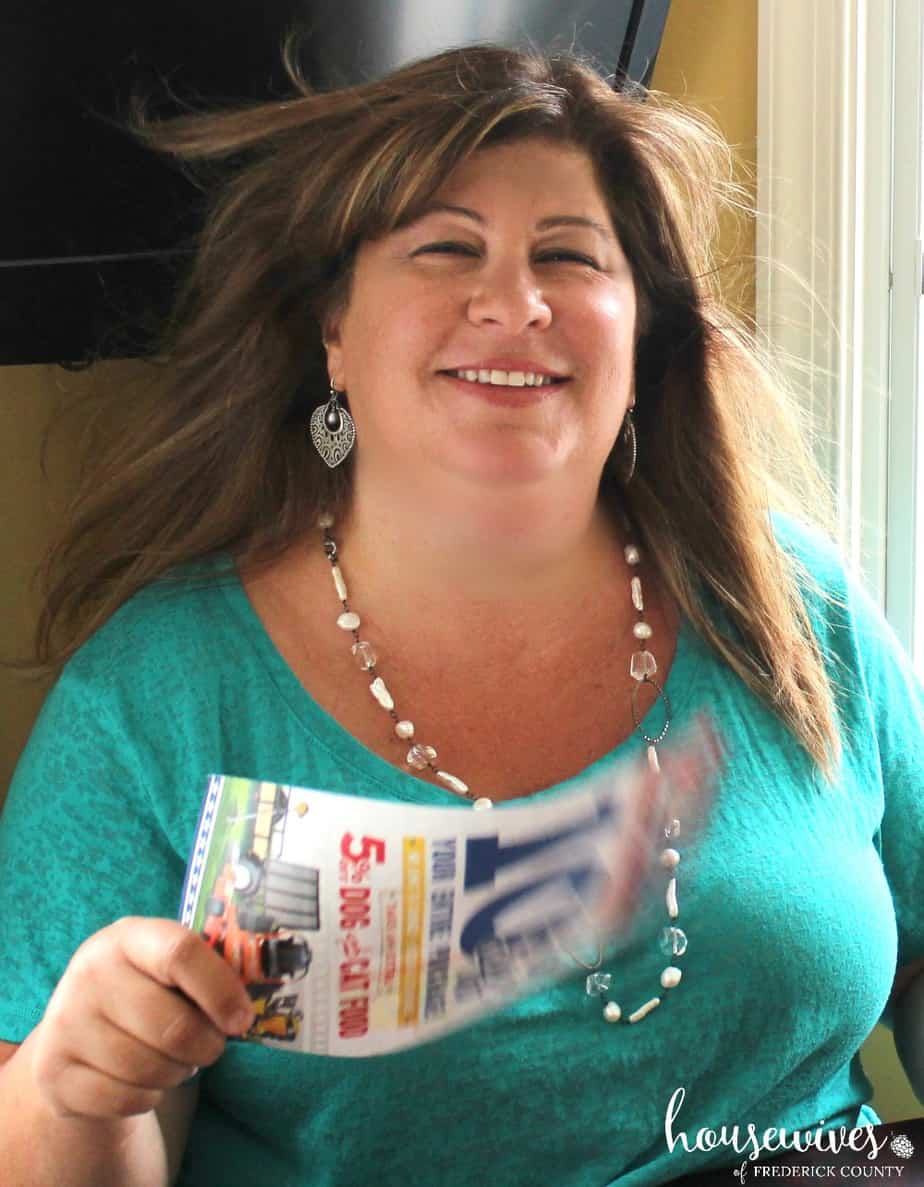 How my hair looks after this 5 step process
I asked my hubby to snap some pictures of my hair after using my entire Nexxus New York Salon Care System.
This first picture wasn't supposed to be a part of this post.
BUT, look how great my hair is flowing?
It feels and looks amazing!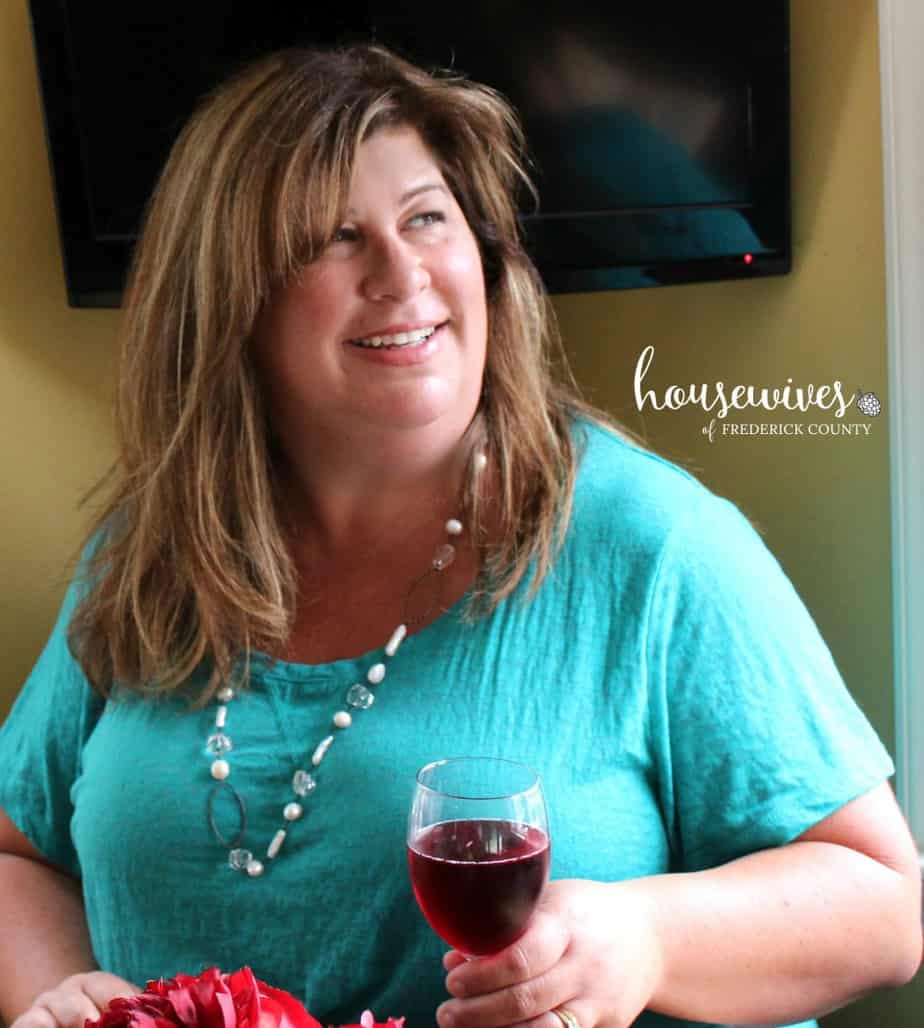 I wanted to make sure my hubby got all angles of my hair.
Pardon the silly looks on my face.
I felt like I was getting my very own photo shoot.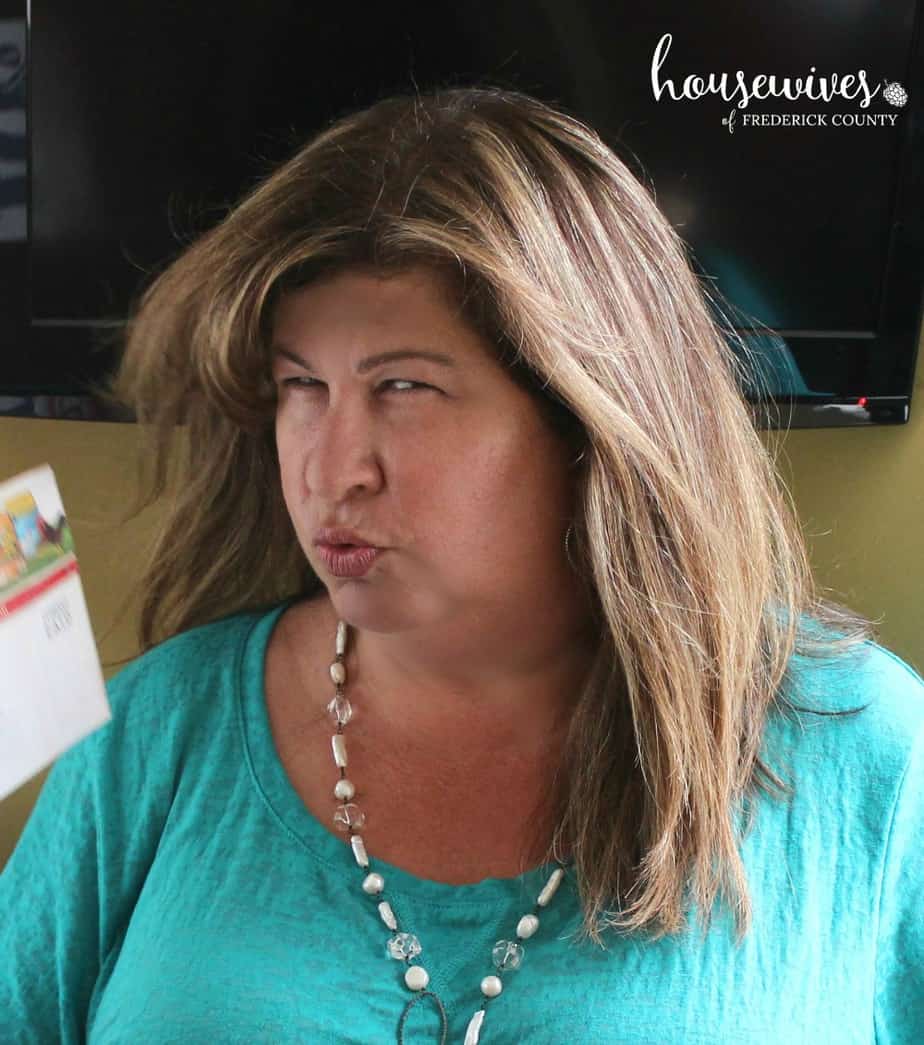 I am super happy with the results of my Nexxus New York Salon Care System.
And an extra bonus is that it all smells amazing.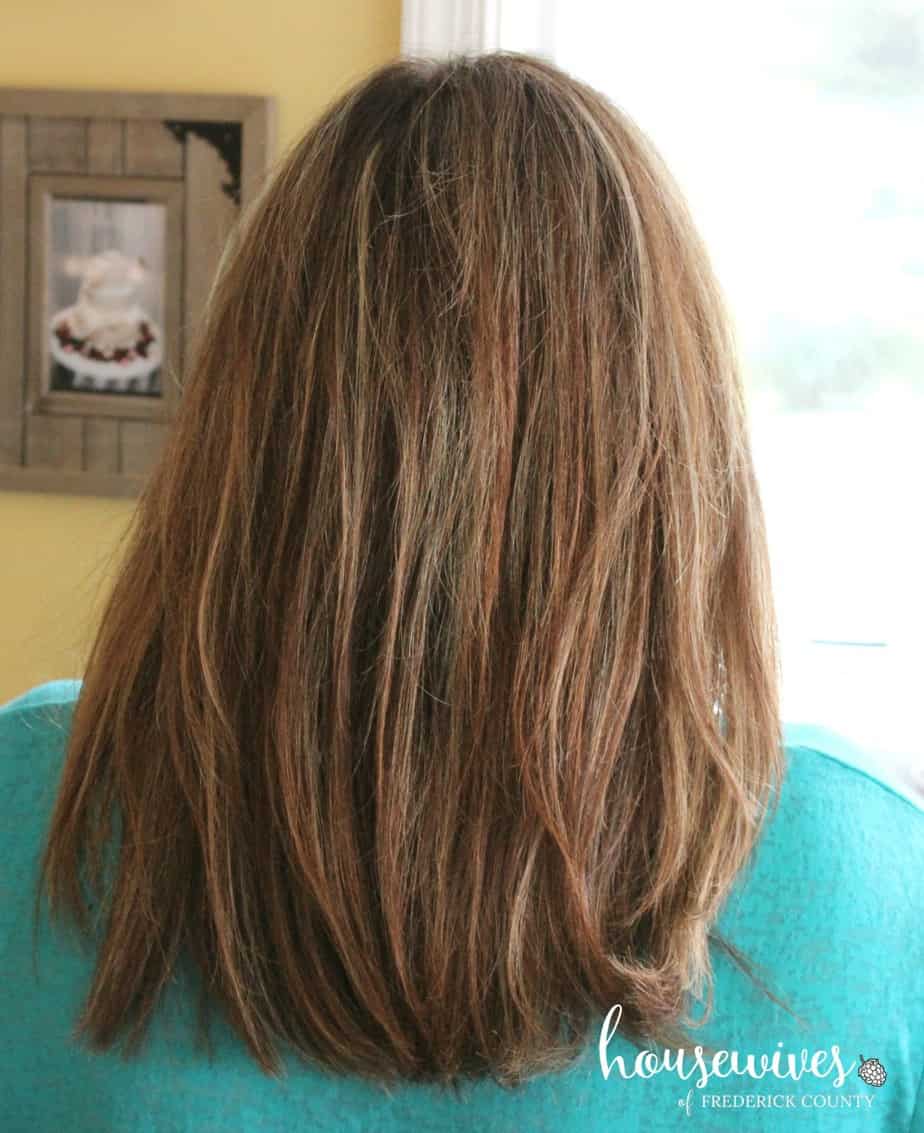 Do you have coarse hair and struggle with keeping out the frizz and maintaining its beauty?
Try out the Nexxus New York Salon Care Oil Infinite Oil Infusing System.
You'll be very impressed with the results!
For more beauty related posts, click on over to:
Smooch Studio Custom Makeup: 7 Reasons It Will Change Your Life
How Eyebrow Threading Keeps You Looking Young!

Pam is married and has 1 son – a middle-schooler in his teen years. She followed Terri to Frederick in 1999. She absolutely loves going to yard sales and estate sales and finding hidden treasures.
read more...