I love this time of year! It's almost Halloween, Fall is in the air and spooky movies are on TV! So much fun – especially with the kids. My boys are now 12 years old and 15 years old – the PERFECT thrill-seeking, get-spooked-out-but-it's-all-fun age! I did a little poll on our Housewives of Frederick County Facebook page asking for recommendations on good local haunted attractions. I got many great responses, but one stood out to me because I had never even heard of it, and it sounded amazing! Several of our readers recommended Nightmare Manor in Ijamsville, MD. The haunted house at Nightmare Manor looked so authentic on the website, so I got an idea!
Now, I like a good Halloween scare as much as the next girl, but I thought I would "kill 2 birds with 1 stone" and send my 15 year old and his buddy to check it out for me. Austin, my 15 year old, is quite the creative one, so I asked if he would document his visit at the haunted house at Nightmare Manor for me. He and his buddy hesitantly agreed. After looking at Nightmare Manor's website, they both saw how scary it looked, but I strongly made them suggested they try it out!
My husband, my 12 year old Sean, Austin, his buddy and I drove together to Nightmare Manor. Sean wanted SO badly to go through the haunted house too, but I was a little worried it may have been too much for him, so I wanted Austin to check it out first. Turns out Sean would've had an absolute blast, so we will be going back so he can experience it too! Let me tell you, the creepiness of this place begins as you drive onto the grounds. You drive down a wooded, gravel road and suddenly the haunted house appears in front of you. This is not some set created just for this attraction. It's a real house, where real people have lived for years and years, that is, reportedly, truly haunted. If you check out Nightmare Manor's website, you can read all about the horrific, true history that occurred at this house.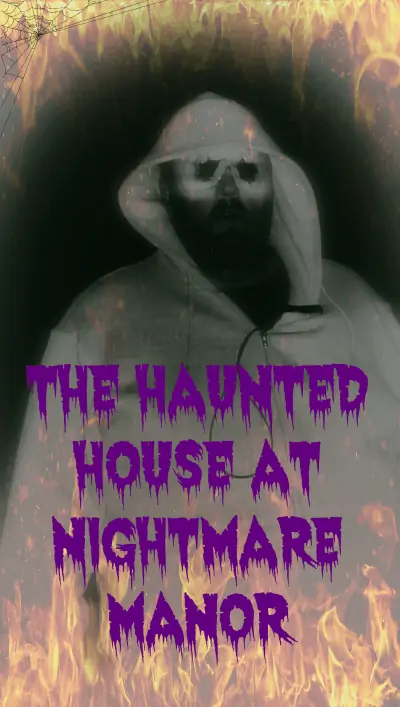 So, we park in the parking area and I decide to wait in the car while my husband walks the boys up to the ticket booth. I was actually legitimately a little freaked out from the sounds of screaming coming from the haunted house! While sitting in the empty car, in the dark, this big guy starts walking slowly up to my window! Eventually I figured out that he was part of the attraction, but man was he scary! I giggled nervously as he tapped on the window, and with a straight face he yelled, "Are you scared?" Um, yes sir, as a matter of fact I am!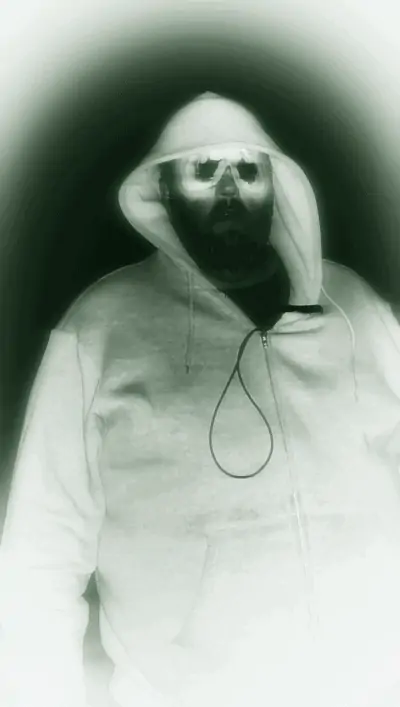 Eventually, my husband and Sean came back to the car and told me that there is an area where people, who aren't going through the haunted house, can hang out – there's a fire pit, hay bales, a picnic table, games, a wondering magician, concessions, a huge screen playing horror movies, a paintball target area and even flame twirlers! Also, there are people who work for Nightmare Manor – we'll call them actors – who walk around looking creepy and scare people. The actors who are a part of this attraction are AMAZING! These people are committed to the role they're playing and are extremely realistic!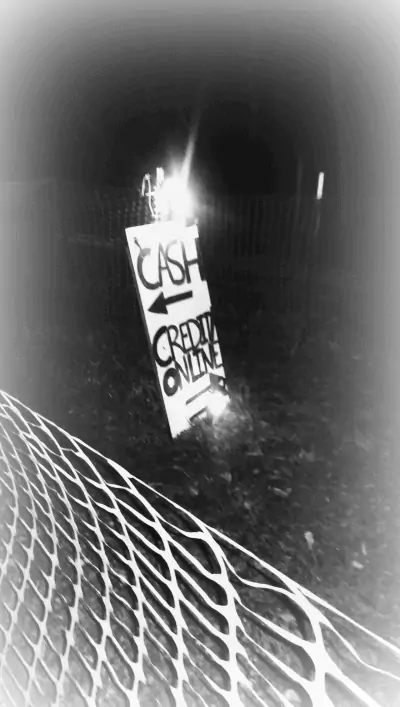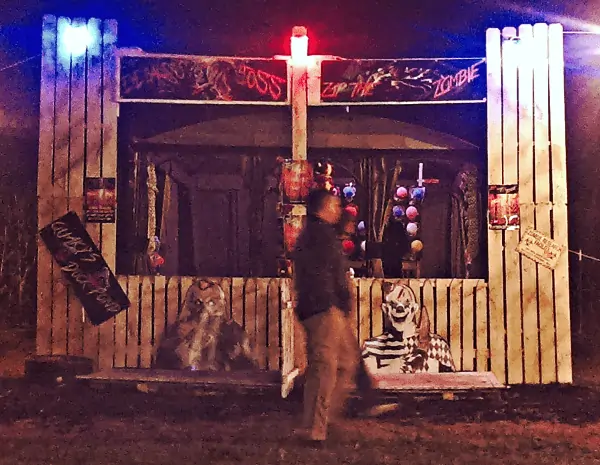 It was even fun for my husband, Sean and I to sit in this area and just people watch. We sat by the fire, Sean bought a s'more kit so he could roast a marshmallow and make his own s'more, and we all laughed at the scaring that was taking place. Finally, Austin and his buddy emerged – wide-eyed and bursting with excitement from their experience!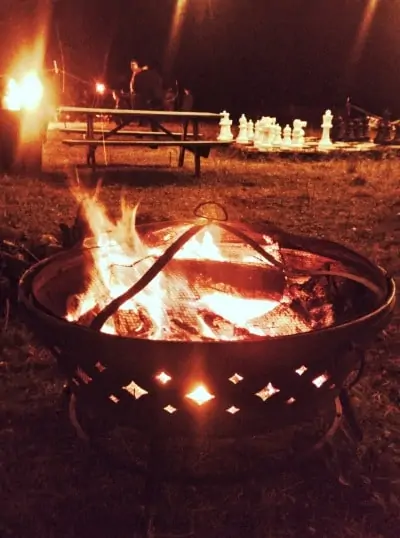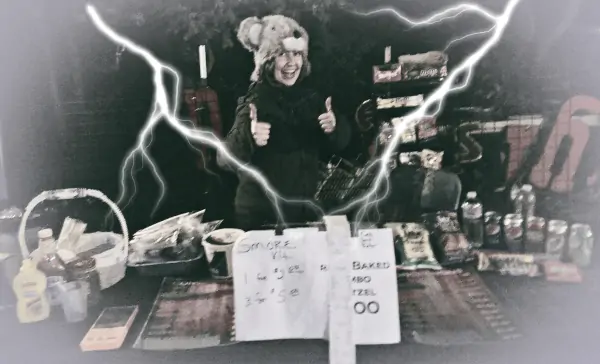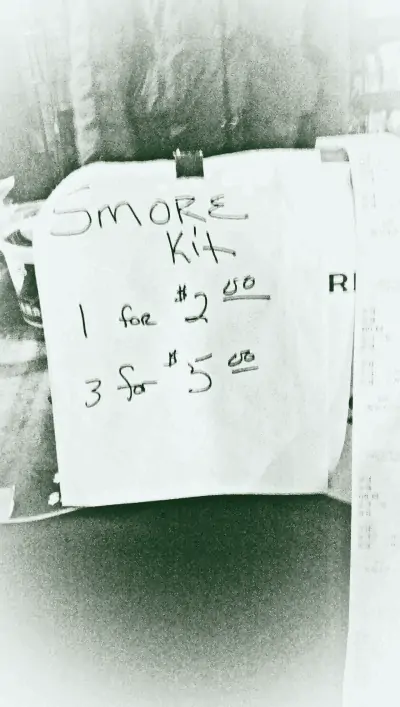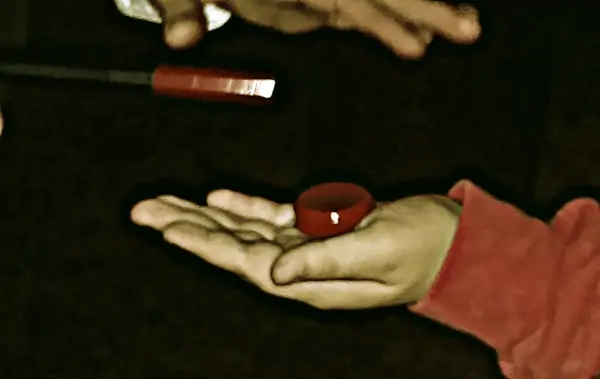 Austin put together a short video of the haunted house at Nightmare Manor – enjoy his take on this awesome local attraction through a teen's eyes! Be sure to watch until the very end of the 2 minute video…….if you dare!!!!