This shop has been compensated by Collective Bias, Inc. and its advertiser. All opinions are mine alone. #MarchIntoSavings #CollectiveBias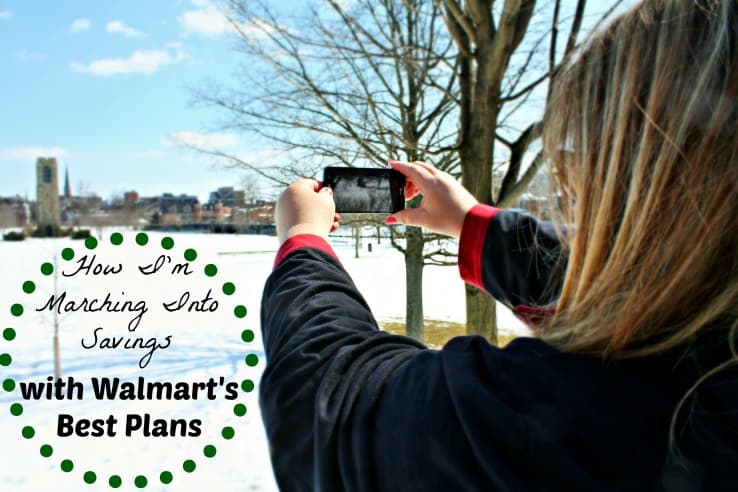 Has this Winter seemed a little, shall we say – tooooo lonnnnnng?  Spring CANNOT get here quickly enough this year!  With all of the frigid cold temperatures and snow storms we, in the Eastern United States and in much of the country, have had, the saying 'Cabin Fever' has taken on a new meaning!
Hunkering down in your home, with your family, can be really fun….at first.  But, there really is something to say about structure and a daily routine.
One benefit of staying home has been that we haven't spent as much money doing things outside of the house.  But, I have a feeling we will be making up for lost time now that the temperatures are FINALLY starting to rise!
How I'm Marching Into Savings with Walmart's Best Plans
Spending money is SO fun, but alas, there's that darn budget that we need to respect.  If only we didn't have to be grown-ups!
I consider myself the family manager, and I'm the one who manages our bills.  When it comes time to try to trim our outgoing money, I will often take a look at our "utility" bills – electric, cable, and telephone.
I'm always hearing about great deals with cell phone plans, but had been happy enough with ours that I didn't take a close look at these deals.  With the cell phone plan we had been using, we were paying about $192 a month for me, my teenage son, and my pre-teen son (my husband has a plan through his job)!
Because of this hefty bill, I also work very hard at using coupons whenever possible, eating at home vs. eating out as often as we can, buy needs vs. wants, etc.
But then, the Heavens opened up and I heard about the Walmart Family Mobile plan!  Walmart Family Mobile's NEW 4G LTE service plan and phone options are the PERFECT combo for marching into savings this March!  The beauty of 4G LTE service is that you've got the most up-to-date data technology paired with high speed service.   AND, what a perfect time to march into savings than now!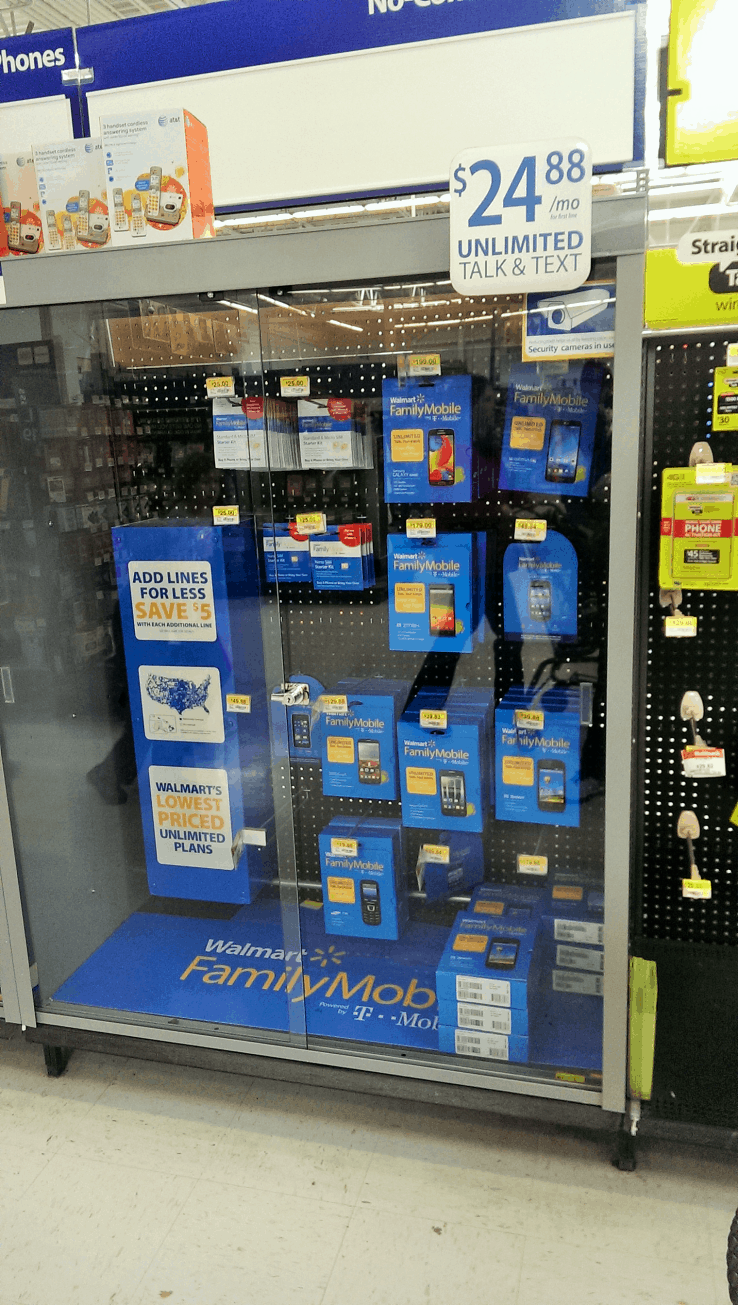 I found this display at my local Walmart in Frederick, Maryland – the one on Monocacy Boulevard.  You can find it at the back of the store in the electronics section.  I chose to buy the LG Optimus L90 ($99.82 at the time I bought it), and the $29.88/month (for the first line – $24.88/month for each of my sons) Unlimited Talk, Text & Data service plan which includes up to 500MB of 4G LTE data. I also needed to purchase the $25.00 starter kit because I wasn't already using Walmart Family Mobile as my service provider. Disclaimer: All prices for phones and plans included in this post are accurate as of the date of posting; however, these prices are subject to change. Please refer to http://cbi.as/aafid or your local Walmart for current pricing.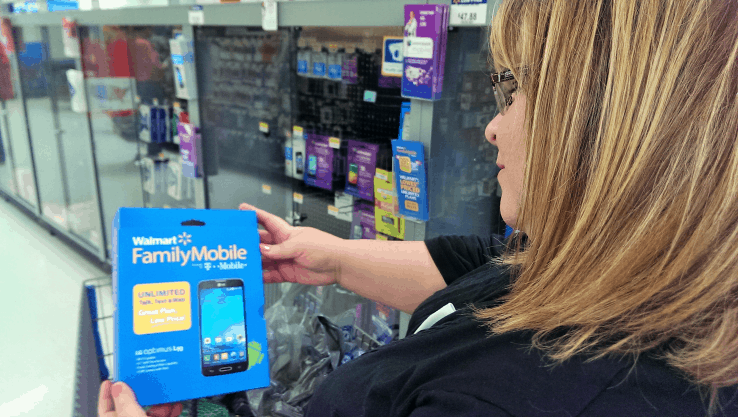 That's it!  There's no annual contract.  No overages.  No credit check.  And, it's a postpaid plan, so you get a monthly bill.  And, guess how much more money goes into my 'incoming' column of my monthly budget?  $112.00 baby!  A month!  Mama needs a new pair of shoes!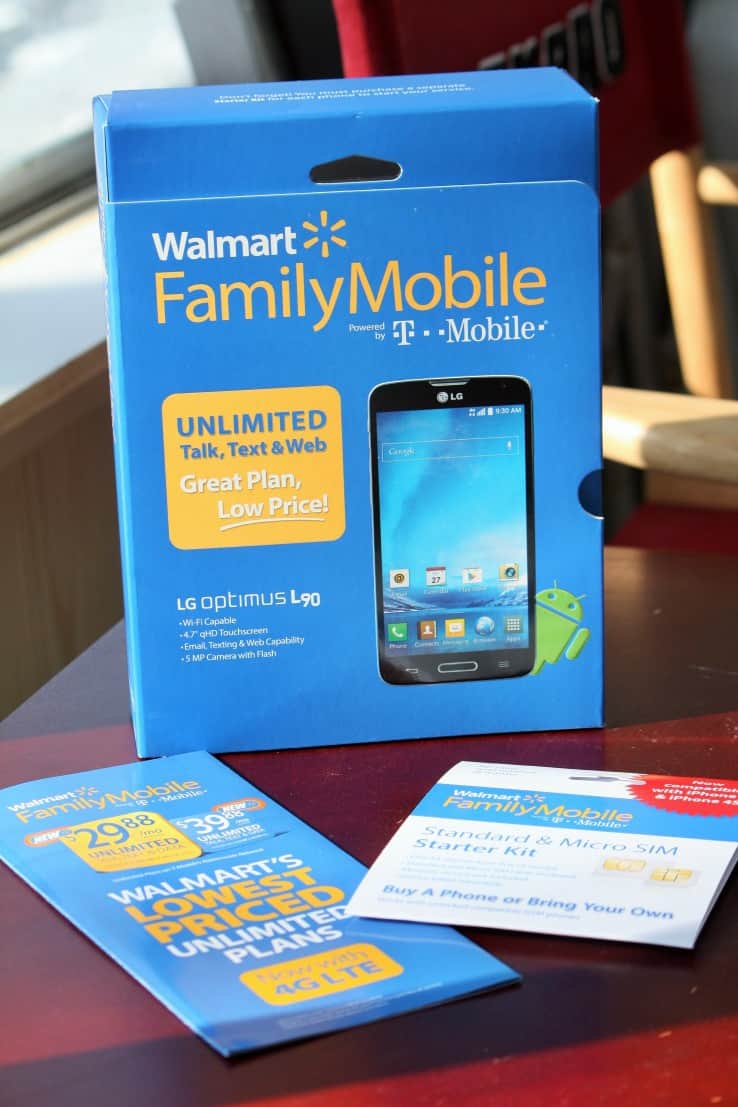 Just kidding – I'm not really a shoe collector.  BUT, our family can use that extra money to simply have more fun together!  THAT'S what it's all about, people!
So, this past Sunday, as the snow was beginning to melt and the sun was shining in the beautiful blue sky – my husband, my 15 year old son, my 12 year old son, and I took a Sunday drive. We got out of the house!!!  It was a fantastic day!
The first thing we needed to do was stop and get some gas – Sunday drives can rack up some mileage.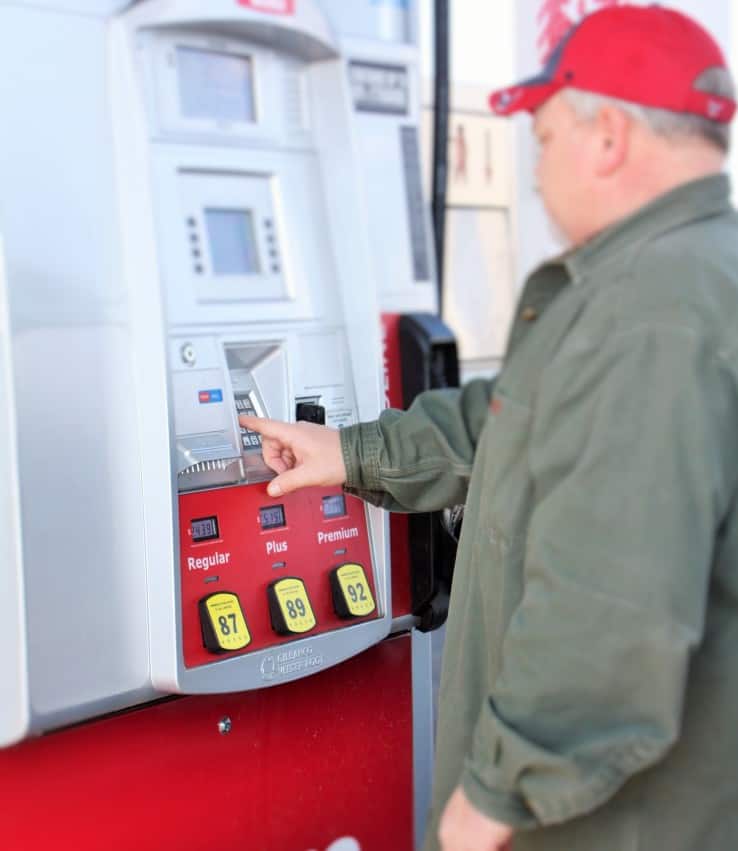 Then, we stopped by our favorite Italian Ice shop to buy a fun snack for the ride!  Chocolate Mint Chip Cream Ice for the road!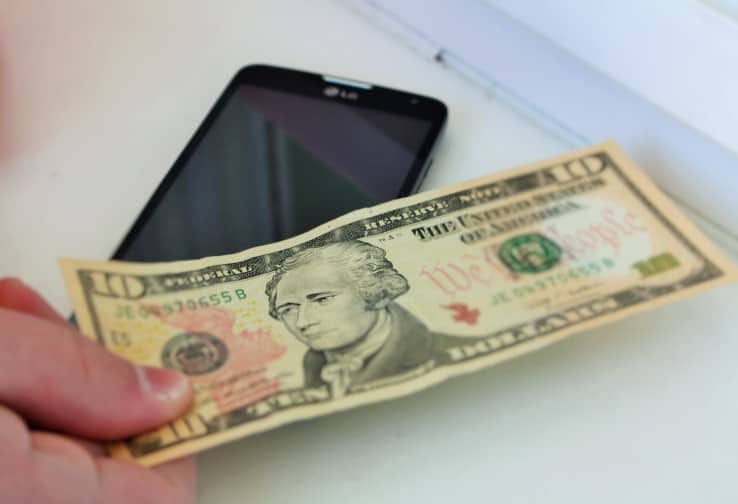 With 2 teenage sons, who each like different styles of music, it's ESSENTIAL that each of them has their phones with them (and earphones!) so you end up with 2 happy kids – which, of course, equals a happy mom and a happy dad!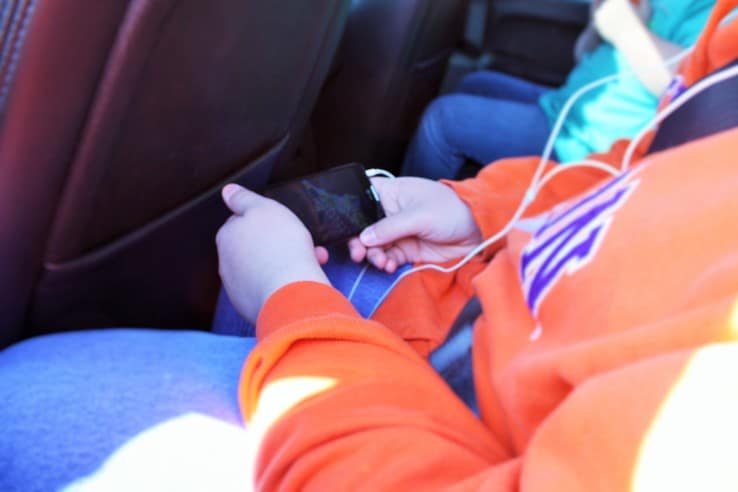 And, last but not least, who needs a bulky GPS that keeps falling off the windshield!  We used my phone's GPS feature to guide us on our adventure!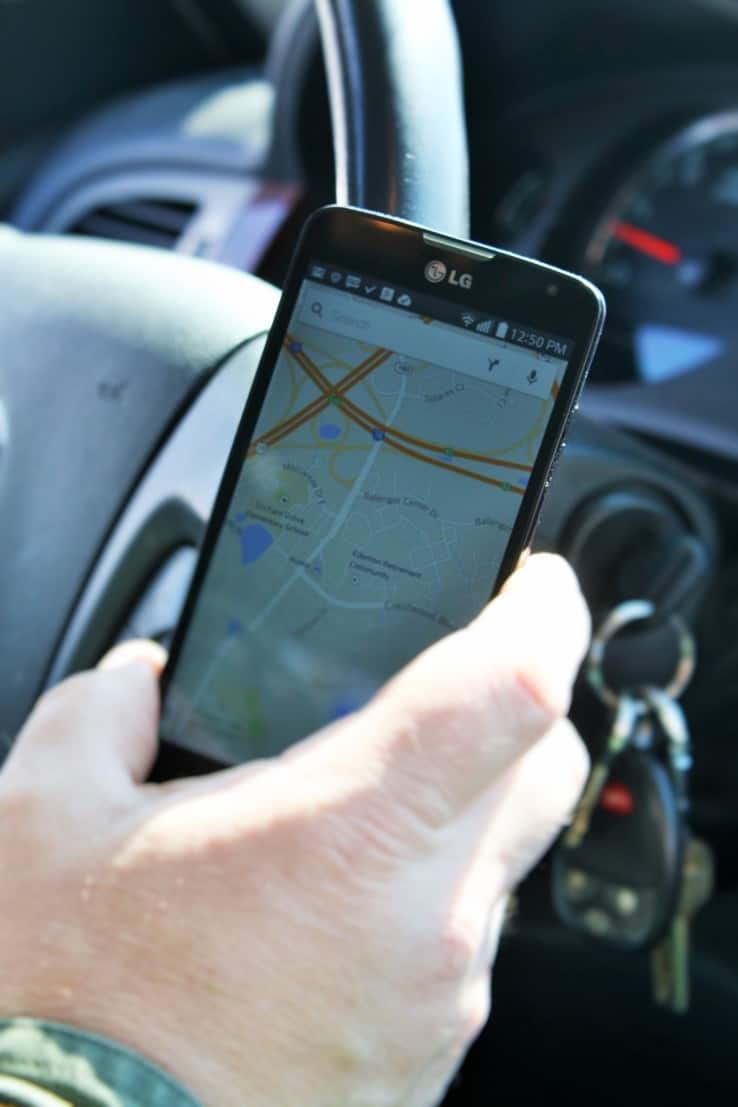 I'm a picture fiend, so I just HAD to take lots of pictures with my new phone too!  We are so happy with our new phones AND the phone service!  We have not had to sacrifice speed, phone options or the quality of the graphics on the phone screen.  I just can't believe it took me this long to make the switch!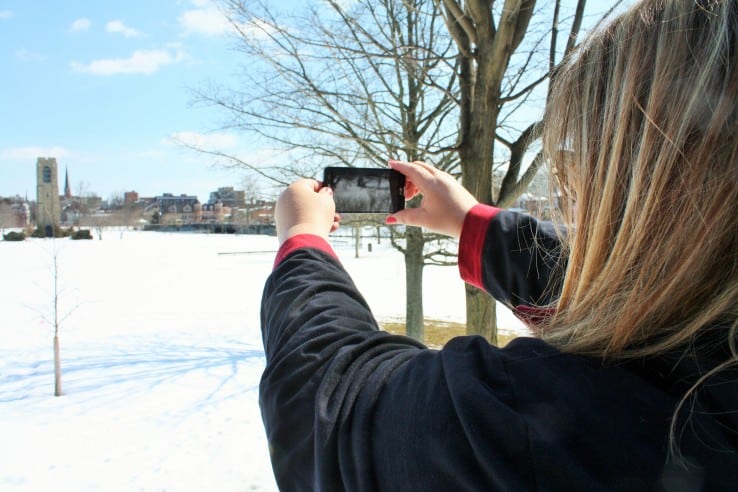 Basically, we have everything we want in our cell phones, and in our cell phone service/plan AND an extra $100 a month to spend on having fun!  So, tell me – how do YOU save money and trim your outgoing column on your budget?
Terri is married and has 2 sons – both high schoolers! She has lived in Frederick since 1994 and absolutely loves exploring and discovering new parts of our town.
read more...