Taking actionable steps as to how to stay positive during difficult times will benefit you now, as well as in your future!
Being that our country, let alone the planet, is continuing to weather this pandemic storm for such a sustained amount of time, it's only natural that we are more challenged than ever.
Needless to say, I ask myself often how to stay positive during difficult times.
An important answer to this question is to always stay informed.
Clearly, being informed means facing, head-on, our fear of getting sick, our need for social distancing, as well as our financial uncertainty.
However, being too informed can bring on extra, unneeded stress.
Therefore, I've put together a list of ways of balancing staying positive while remaining informed without going crazy!
How to Stay Positive During Difficult Times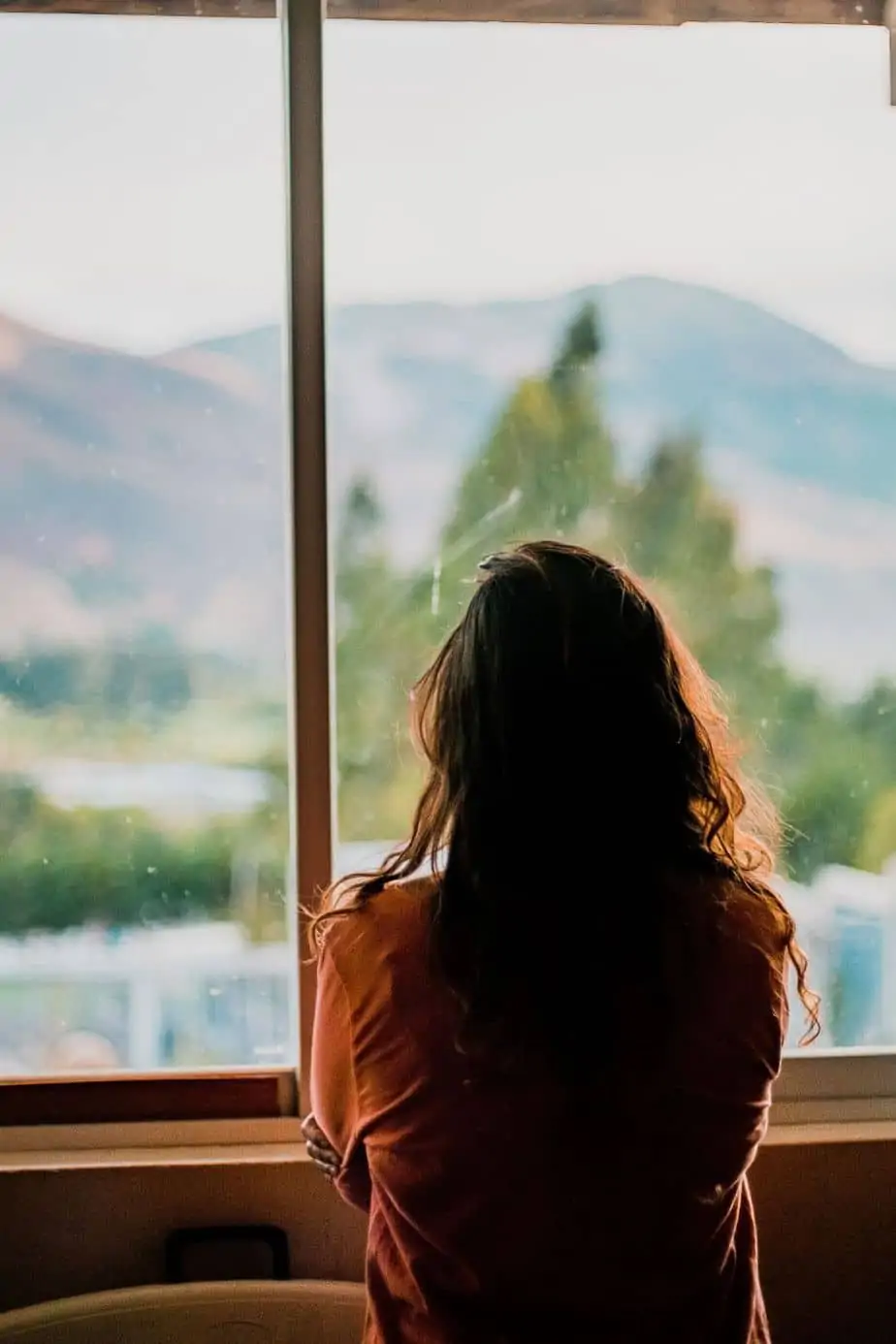 I know, for me, if I let myself keep the TV on, with all the statistics, opinions, and the bad news being broadcast literally 24/7, it can quickly make me very anxious and depressed.
Needless to say, watching the news too much can take you down that doom and gloom rabbit hole.
Tips On How to Stay Positive During Difficult Times
Recently, Terri and I decided to do a Facebook Live to talk about ways to stay positive during difficult times BUT on our own terms!
In these videos we offer you some great local resources, as well as a good perspective on our current situation.
If anything, you'll get a good laugh or two because Terri's internet was very spotty that day!
It resulted in her screen freezing up and her talking in sloooooow motion.
Just watch my face as I had to improvise while Terri was having technical difficulties.
The fact is, we live next door to each other, so I should've just had her come to my house and we could've been on camera together.
Ways to Stay Positive
So what are some other great ways to stay positive during this time of uncertainty?
1. Keep A Schedule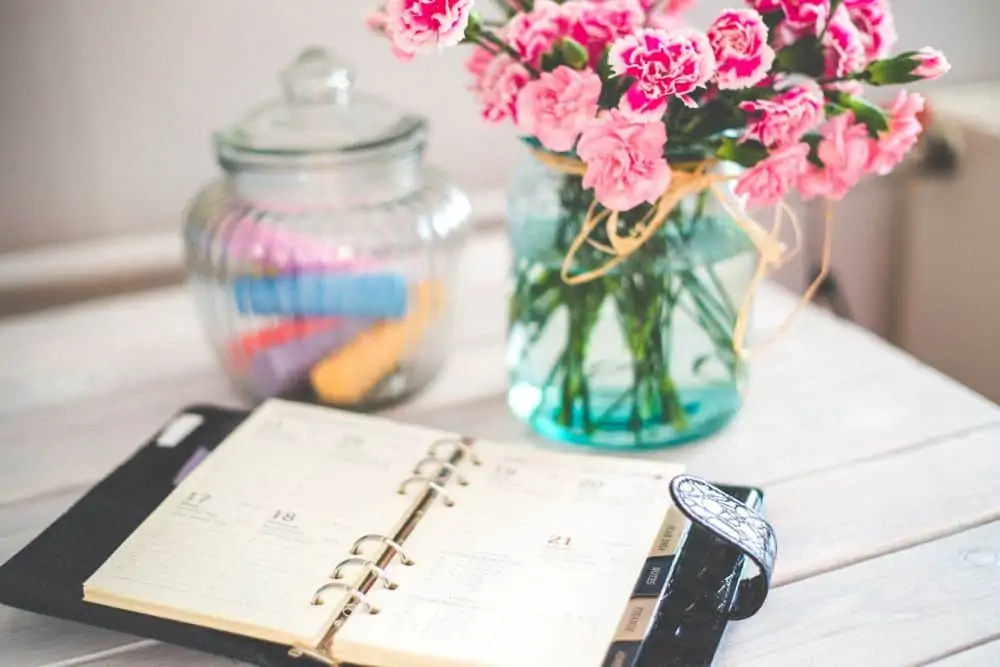 Many of our day-to-day schedules have changed dramatically over the last few years due to the ever-changing world we live in.
Consequently, a lot of us are doing more things virtually, including working from home.
So, it's more important than ever to continue to keep a schedule – a "new normal" schedule.
Set your alarm to get up at the same time every morning.
Take a shower and get dressed.
Devote chunks of time to different tasks.
Allow yourself some flexibility, but really try to stick to your schedule.
As a result, you'll feel more productive and organized and most importantly, more in control.
2. Step Away From the TV
And by stepping away from the TV, I mean limit the times that you watch the news.
At first when everything was happening overseas and the threat of a global pandemic was reaching the United States, I would just keep the TV on all the time to stay up-to-date.
Then once the news got worse and worse, I found myself really getting down in the dumps and not wanting to do anything but just sit there and watch.
I know others can fall into this trap as well.
So, just tell yourself you'll watch the highlights of the news when you get up and then you'll watch it again in the evening.
But that's it!
The other times you'll turn off the news.
3. Stay in Contact With Your Support System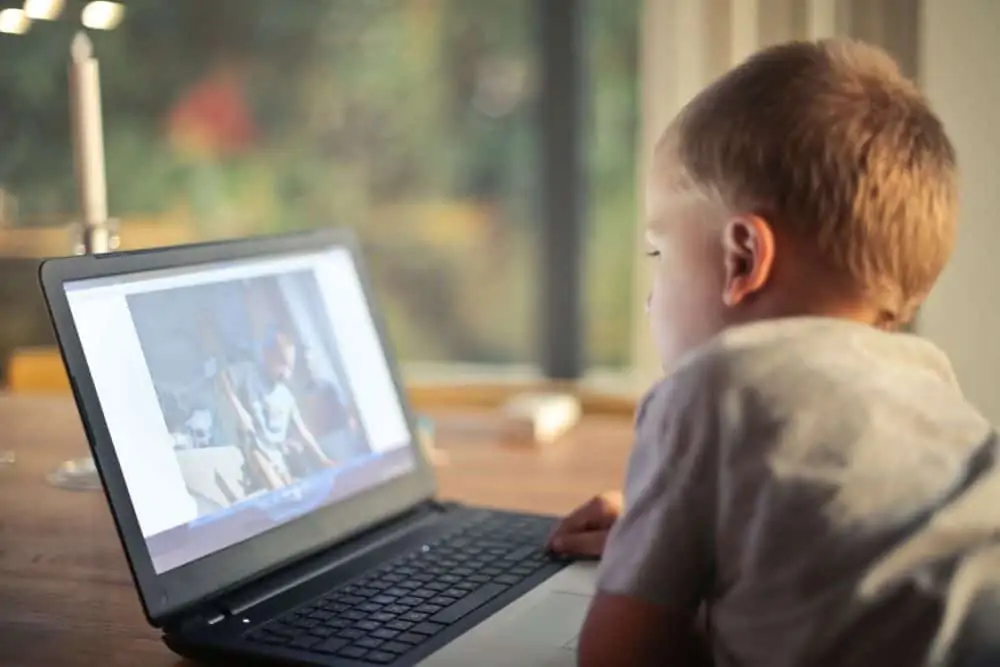 It's hard to social distance yourself from your friends and extended family!
Spending time with your people, even if it's virtually, can do wonders for your mood!
So schedule time in your day, every day, to:
Make a phone call
Type a text
Setup a video chat – Try Zoom! You can video chat with multiple people at the same time for free!
4. Do Something You've been Wanting To Do But Haven't Had the Time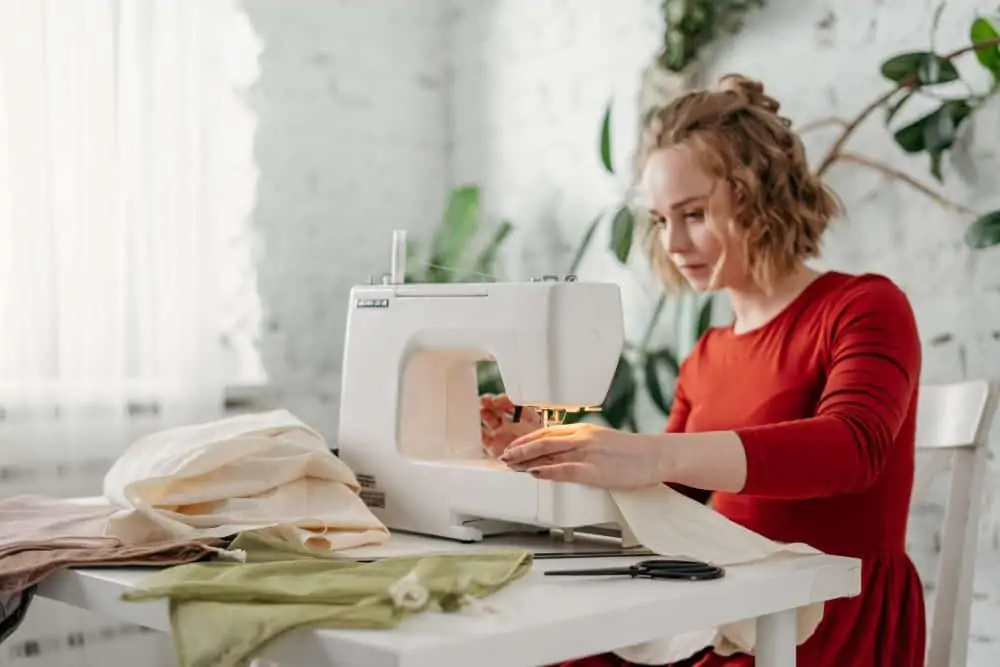 This is your chance to do all the things!
Read that book you've been wanting to read.
Do that home project you've been talking about.
Get organized.
Tidy up your house.
Get back into your hobbies that you've missed so much.
Or, start up a new hobby!
Binge watch those shows you've been hearing about on Netflix or Amazon Prime.
5. Eat Healthy, Exercise, & Get Enough Sleep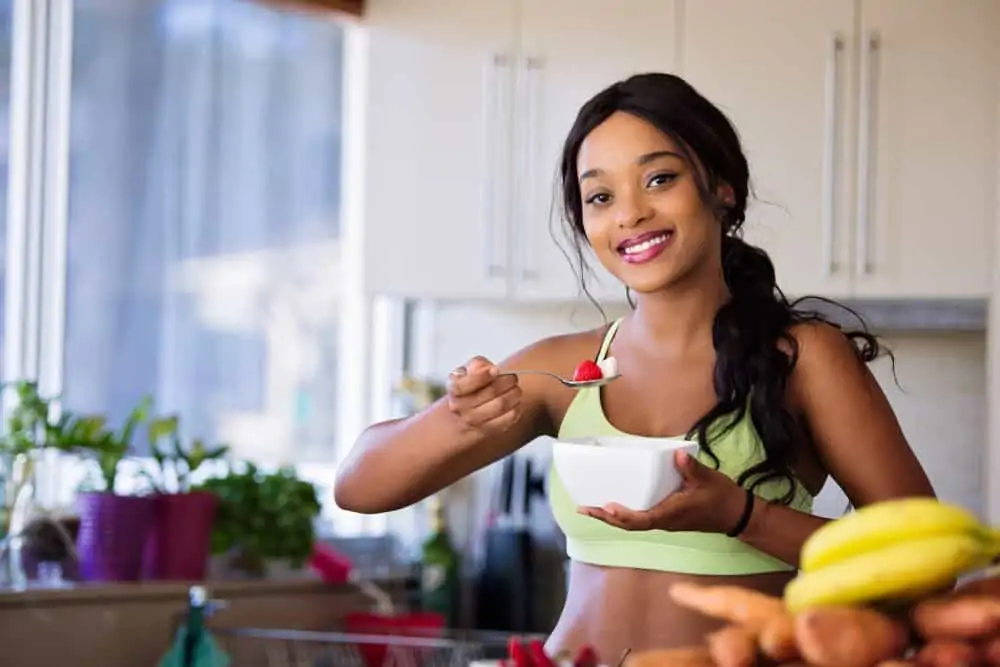 This is a no-brainer to maintain our mental health and our physical well-being.
However, now, more than ever, we really need to schedule it into each day.
Worry, anxiety and stress during difficult times can seriously take a toll on your body physically and mentally.
Therefore exercising, eating healthy, and getting enough sleep will help to strengthen your immune system.
In addition, it will help you to be able to better handle the extra stress we're all going through right now.
6. Get Outside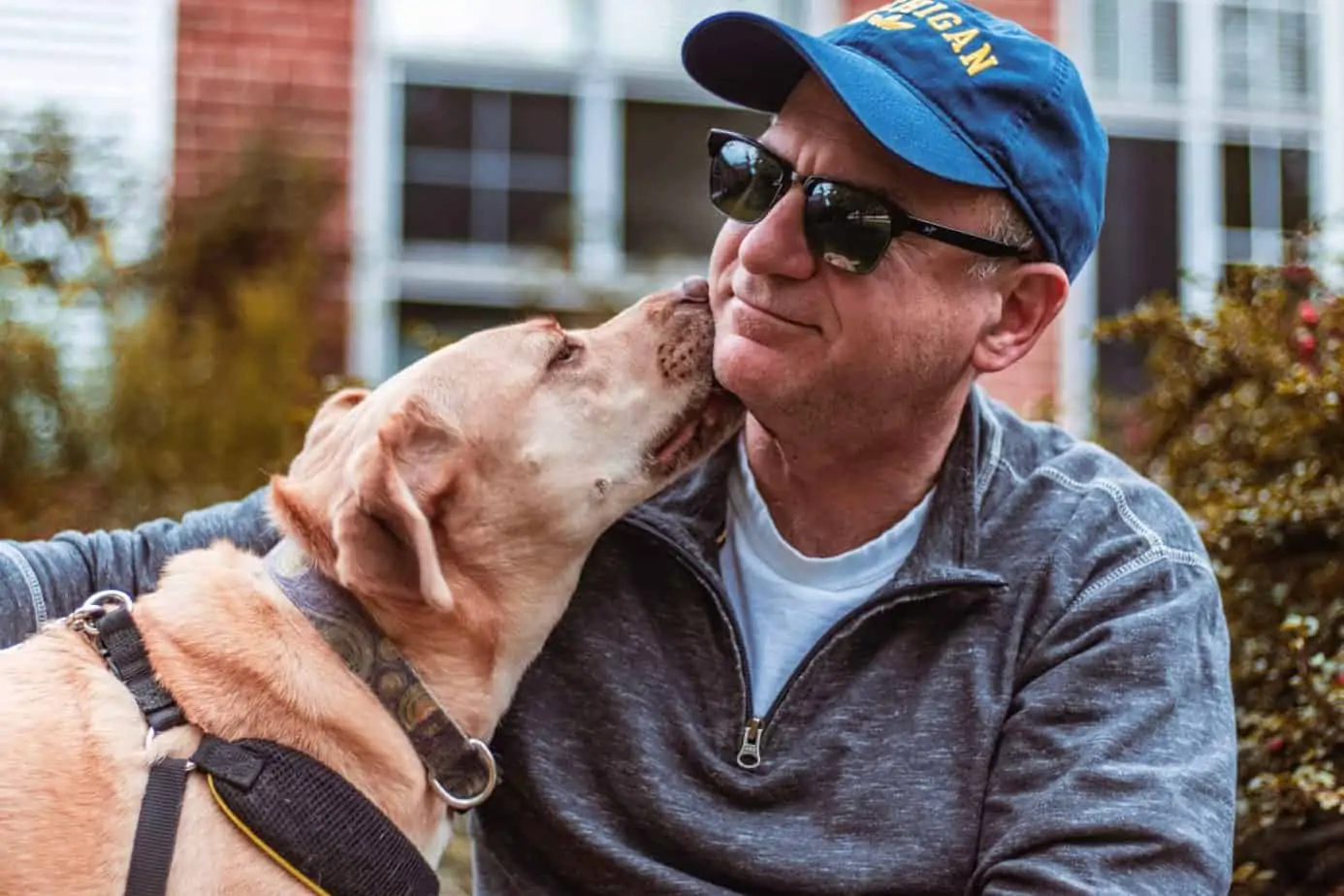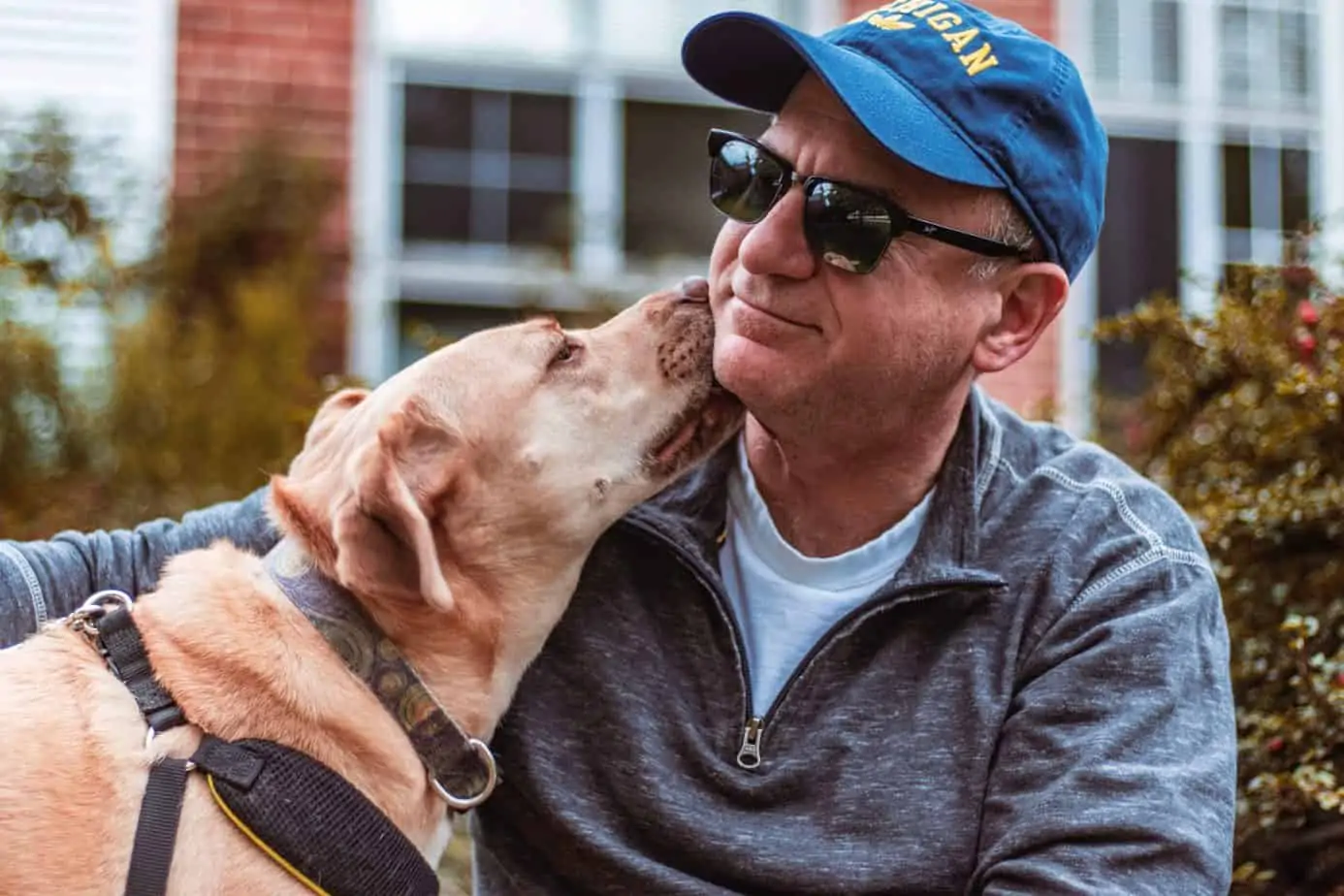 This can be combined with your exercise by:
Taking a walk
Riding your bike
Walking your dog
Other things you can do outside:
Enjoy a little picnic lunch
Build a campfire (or use one of those portable bonfires (Amazon)) and roast some s'mores
Sit on your front porch
The key is to just get some fresh air, listen to nature, and hear the birds singing.
Being outside can do wonders for your mood.
7. Play Upbeat Music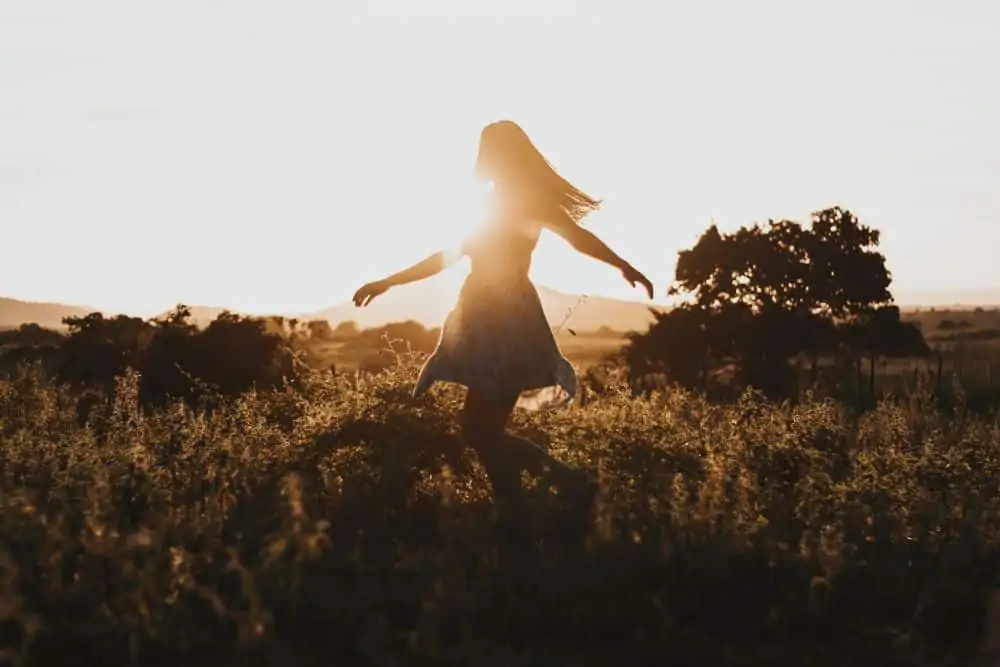 While doing your scheduled tasks, play some music that makes you feel good and energizes you.
Too much quiet can get to you after a while.
Music soothes the soul. I truly believe that!
Amazon even offers tons of free music for prime members.
And while you're at it, dance like nobody is watching!
That'll check off part of # 5 – getting some exercise!
8. Focus on the Present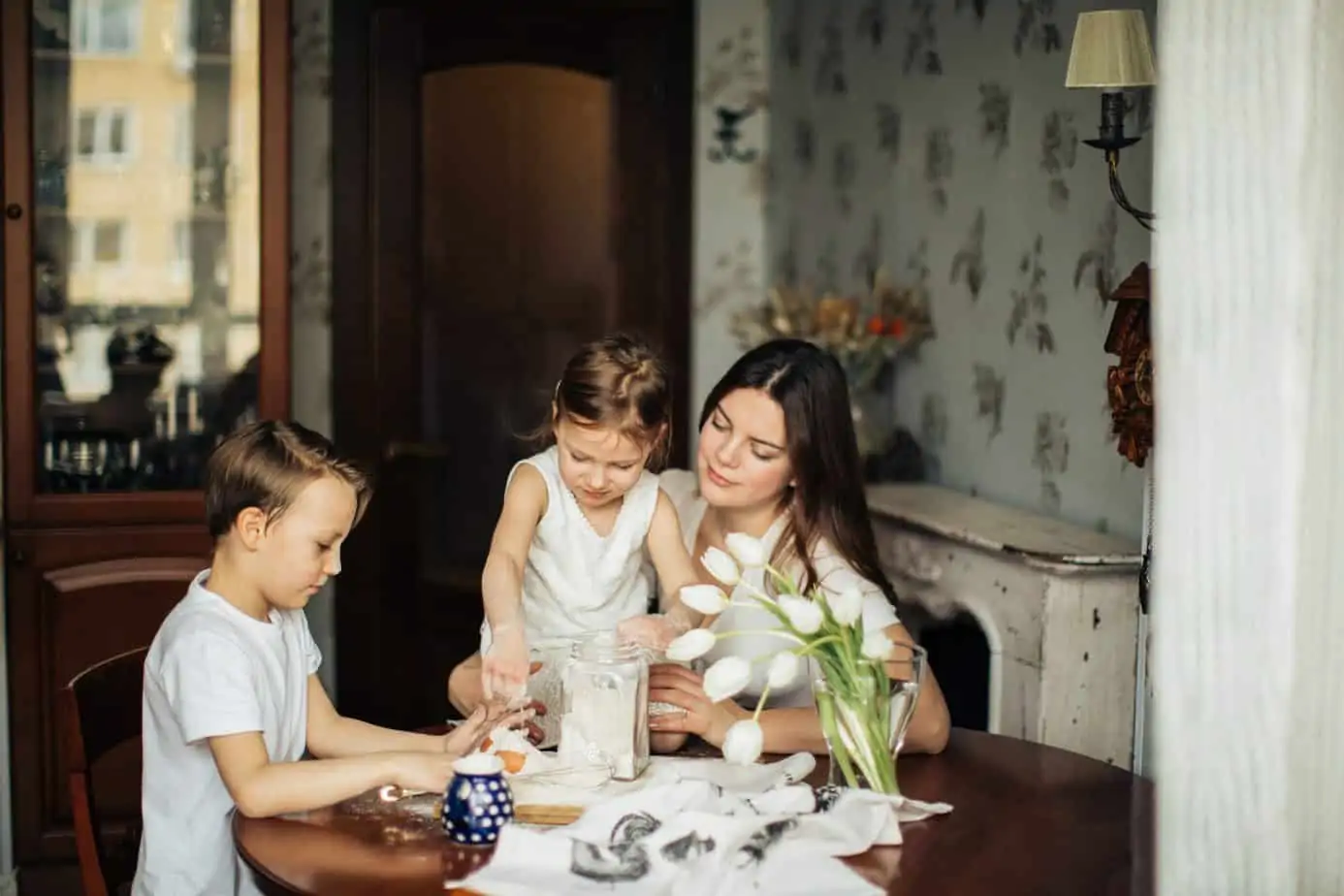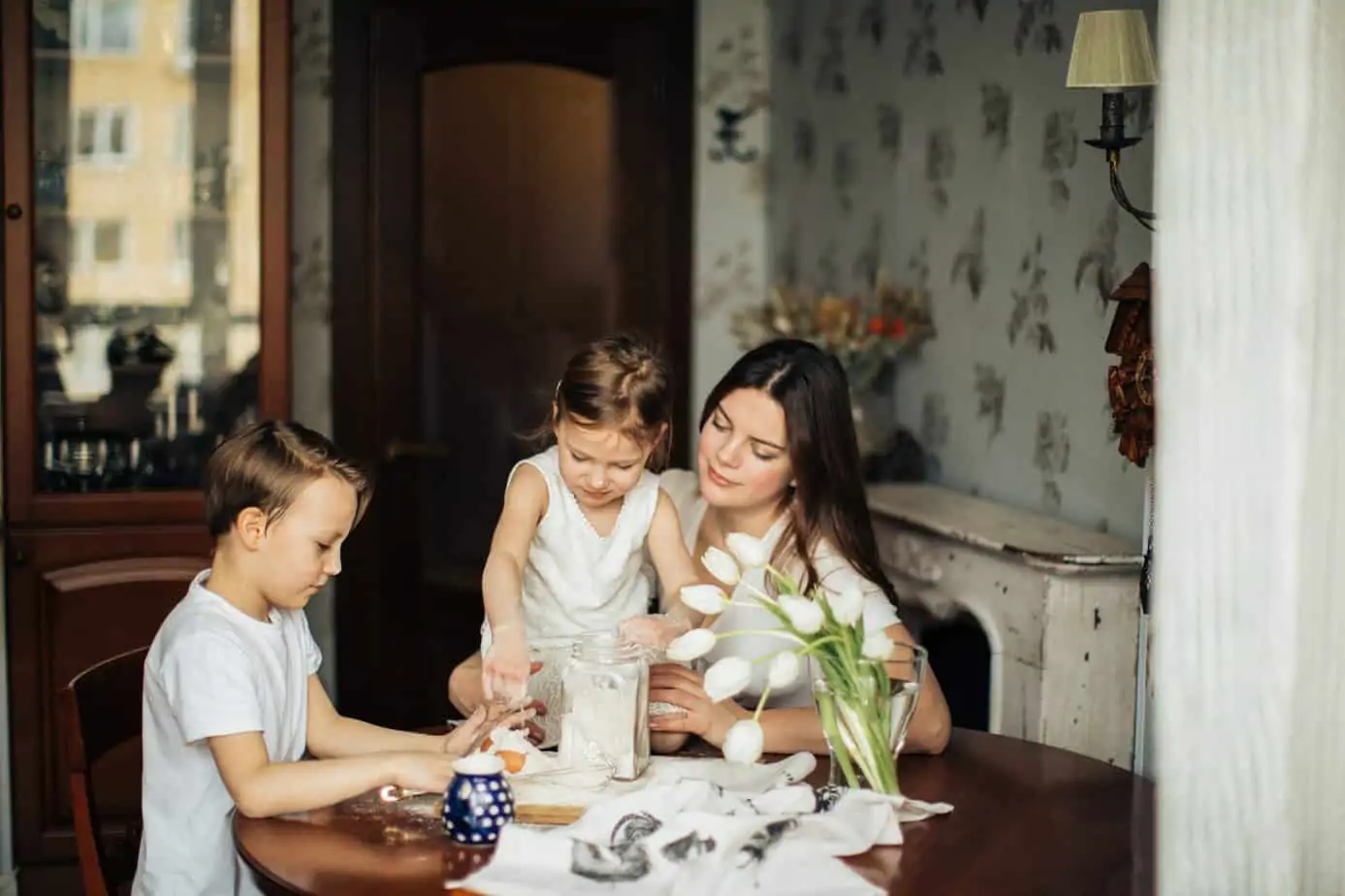 Soak in what you're doing in the here and now.
Mindfulness is crucial during hard times and can make a huge difference in how you handle them.
Embrace the extra time you're able to spend with your family at home:
Stay focused on all of the things, even the littlest things, that you have right now that you are grateful for.
Finally, for more info on staying positive, happy & healthy, click on over to:
Maryland Kids Activity Book: Educational & Fun!
6 Benefits of Walking For Your Well Being!
Managing the Cold & Flu Season: A Survival Guide For Your Family