We're going to show you an easy way to make a beautiful, forever-lasting, DIY food photography backdrop board.
If you're like me and you take a lot of foodie pics, you obsess over the staging of these photos, including the backdrop.
Obviously, the background of a food photo can make the difference between an okay picture and an amazing shot.
DIY Food Photography Backdrop
In the past, for backdrops, I've used:
My wooden dining room table
Pretty dish cloths
Cutting boards
A roll of photo backdrop paper made to look like rustic wood.
However, I finally decided that I needed an authentic piece of white, distressed wood to use for my recipe photos.
Admittedly, Terri & I aren't the craftiest of people at all!
So, we decided to turn to the experts, our friends, Lauren Hoch and Tonya Martin at Sissy & Co.
DIY Food Photography Backdrop Board Tutorial
Sissy & Co creates beautiful, custom, hand-painted, personalized home décor.
I asked Lauren to make me a nice size piece of wood, painted white and then distressed.
In addition, Lauren added 'Housewives of Frederick County' to one side of the wood for me.
That way I can use our biz name in my pictures or flip the wood over to use it without the lettering.
Items You'll Need
For the stencil (Optional)
Step 1: Start With Your Piece of Wood: Cut & Sand
Firstly, start with a plain piece of wood.
This particular piece is from Home Depot.
Just cut it to whatever size you want.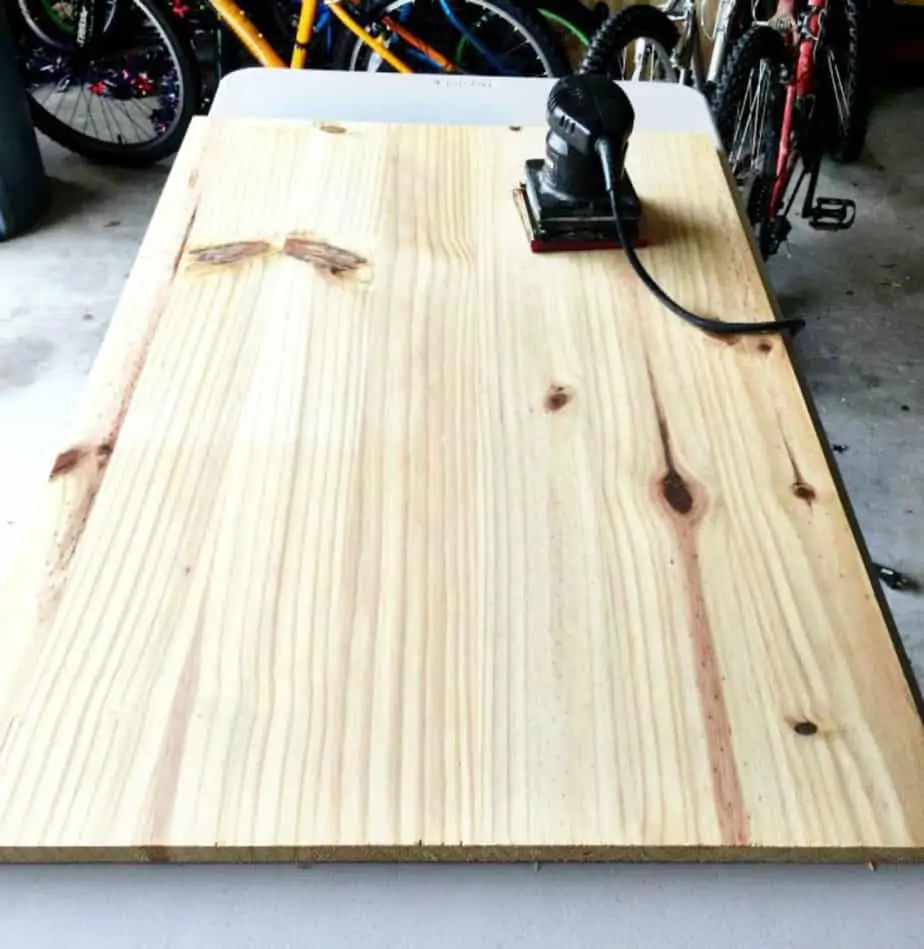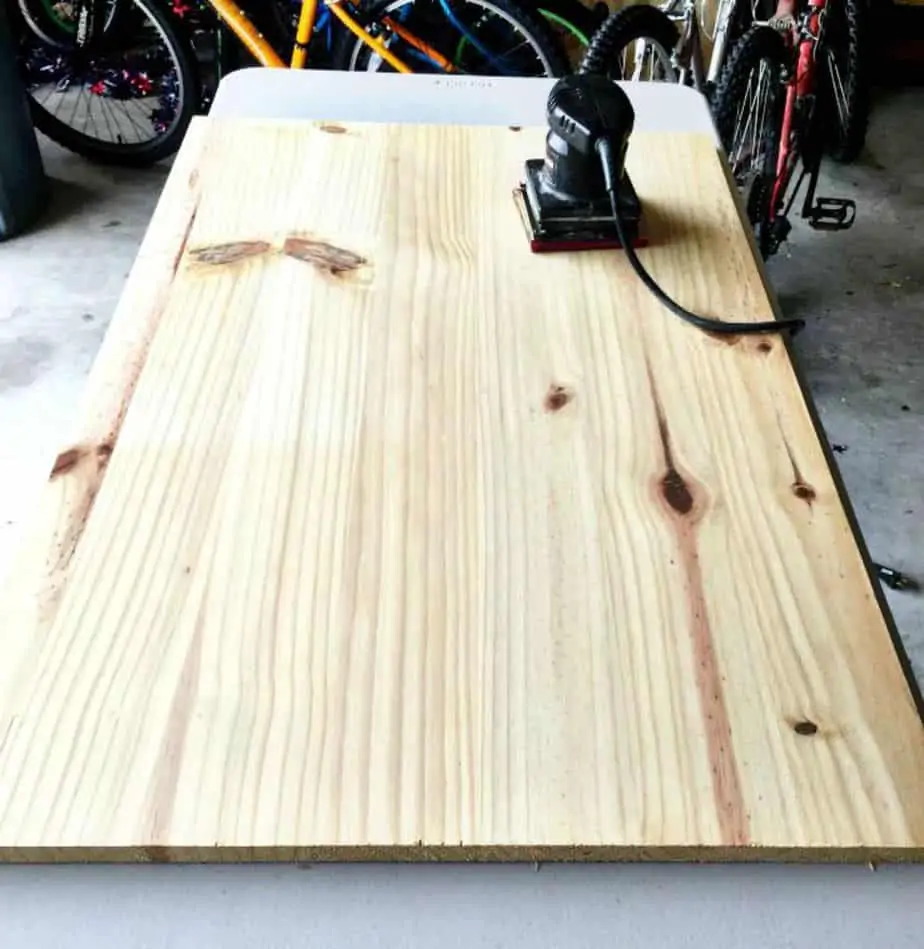 Then sand the entire piece of wood in order to get rid of the rough surfaces.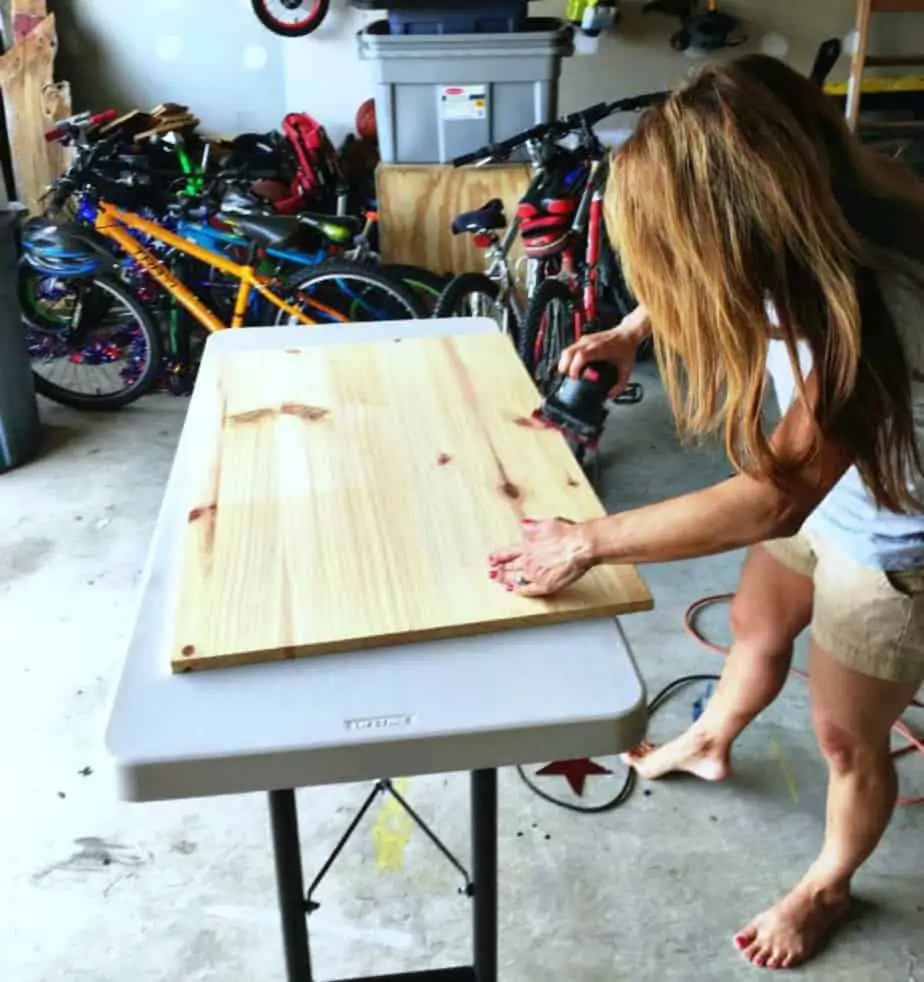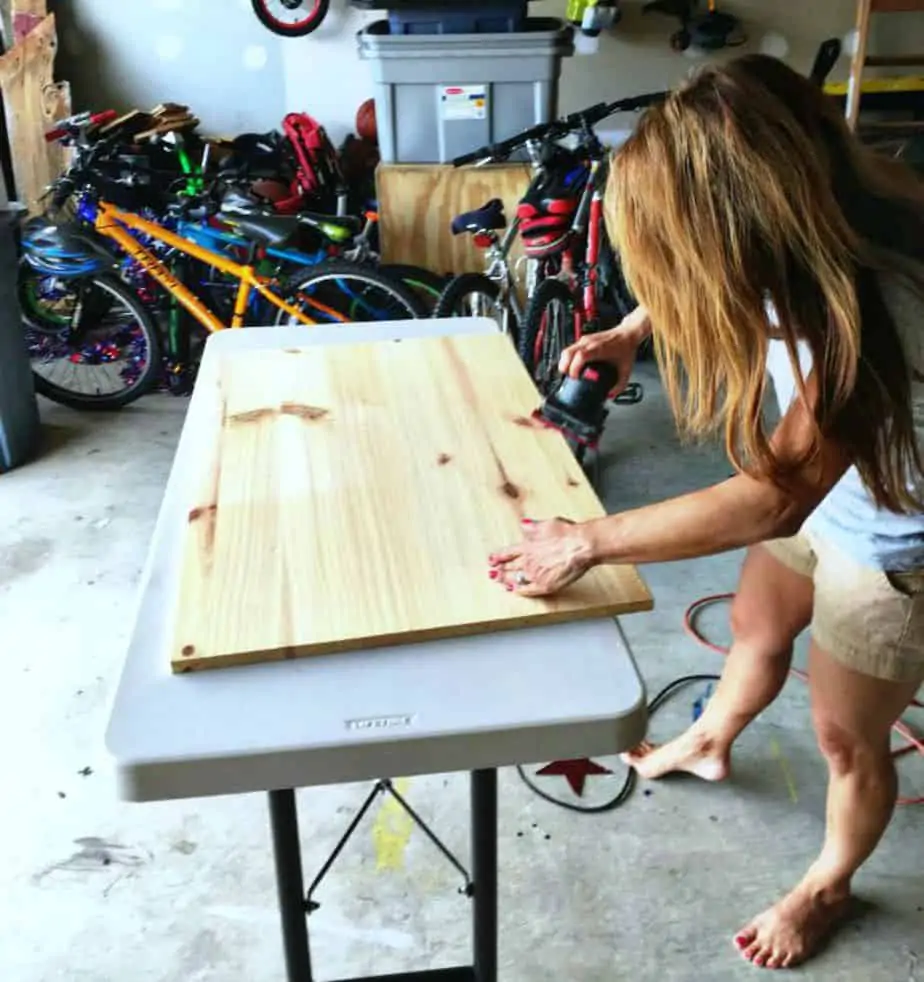 Also Lauren rounded the edges just a bit.
It should be noted that this step is easiest using an electric sander, but can also be done by hand.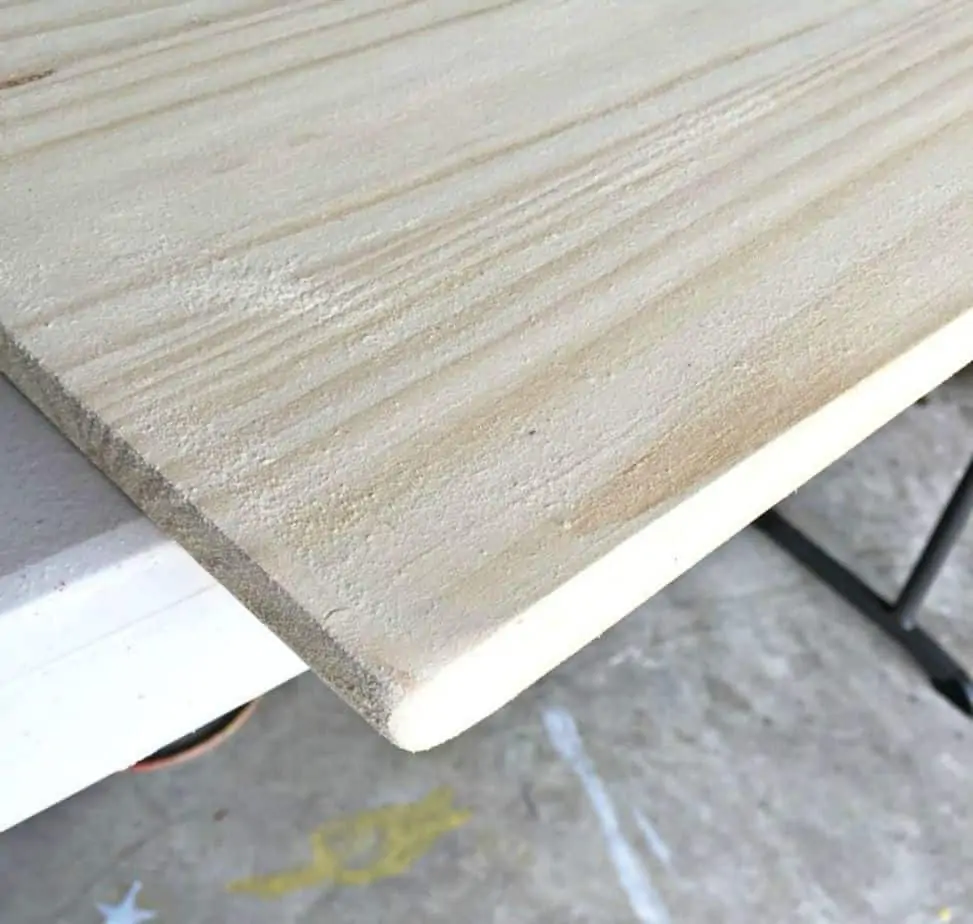 Step 2: Painting
Secondly, choose your bottom paint color, which will come through after the last sanding.
Specifically, Lauren uses chalk paints: Cece Caldwell and Annie Sloan brands.
For the bottom paint color Lauren chose Cece Caldwell Pittsburgh Gray.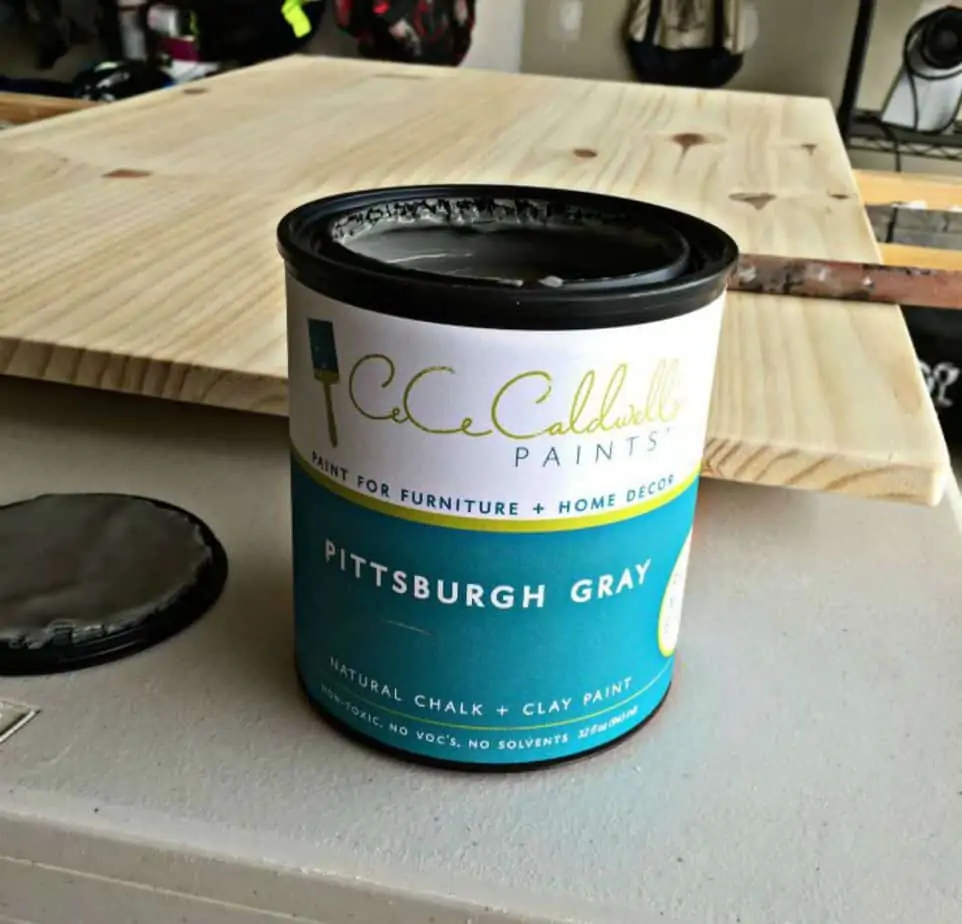 Now, you'll need to paint both sides of your piece of wood with 2 coats.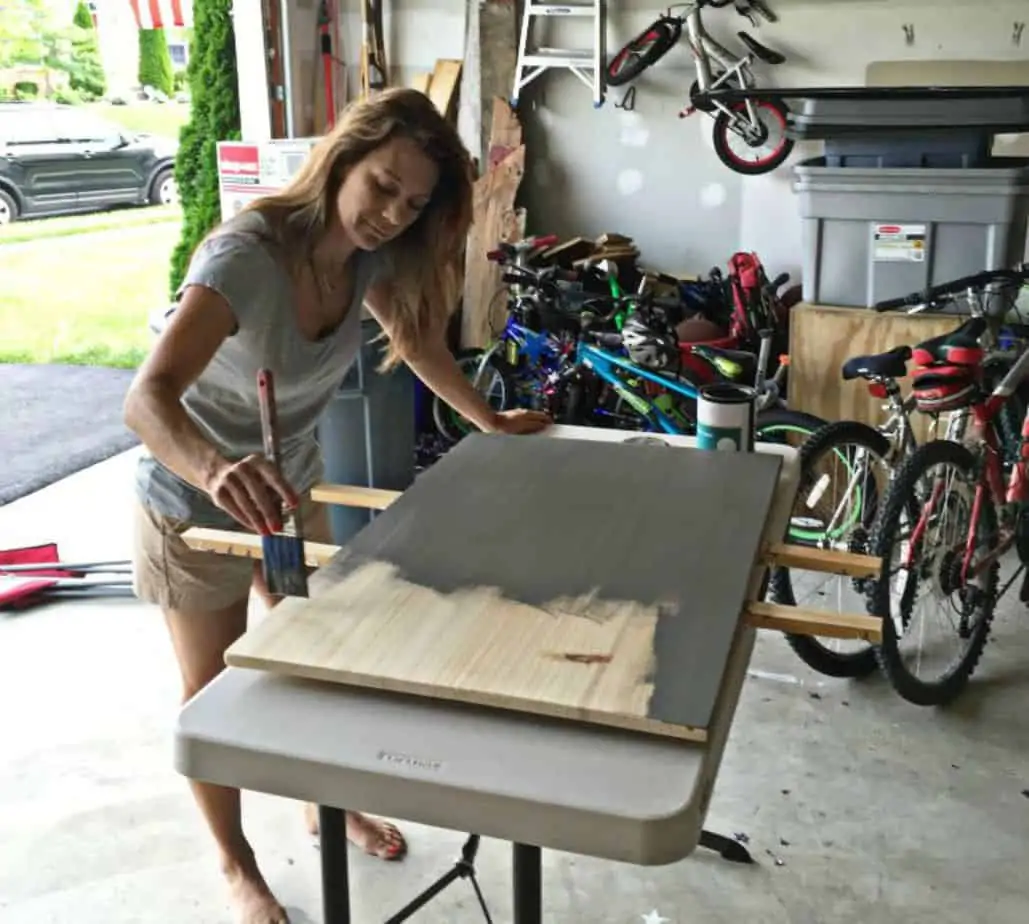 Then, after the paint is dry, use a white taper candle and rub it along the edges of the board.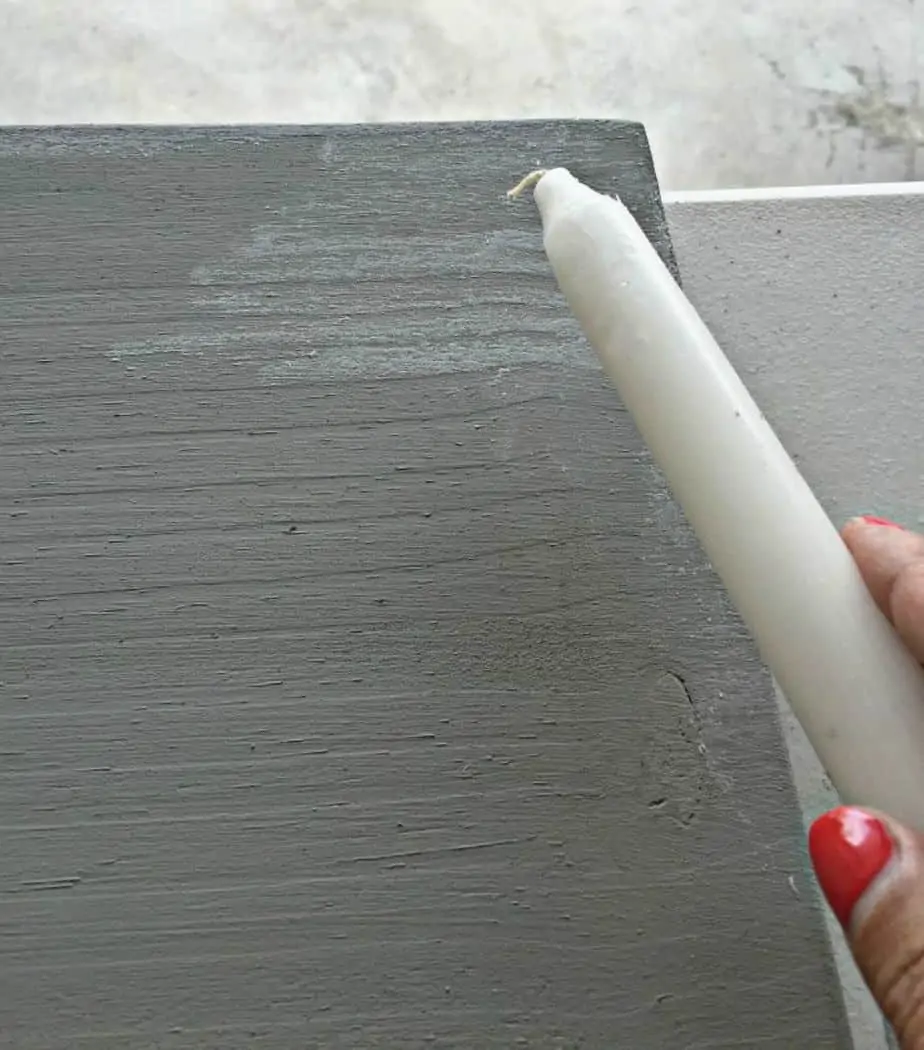 This will allow the bottom coat to be visible after the last sanding, instead of the raw wood showing through.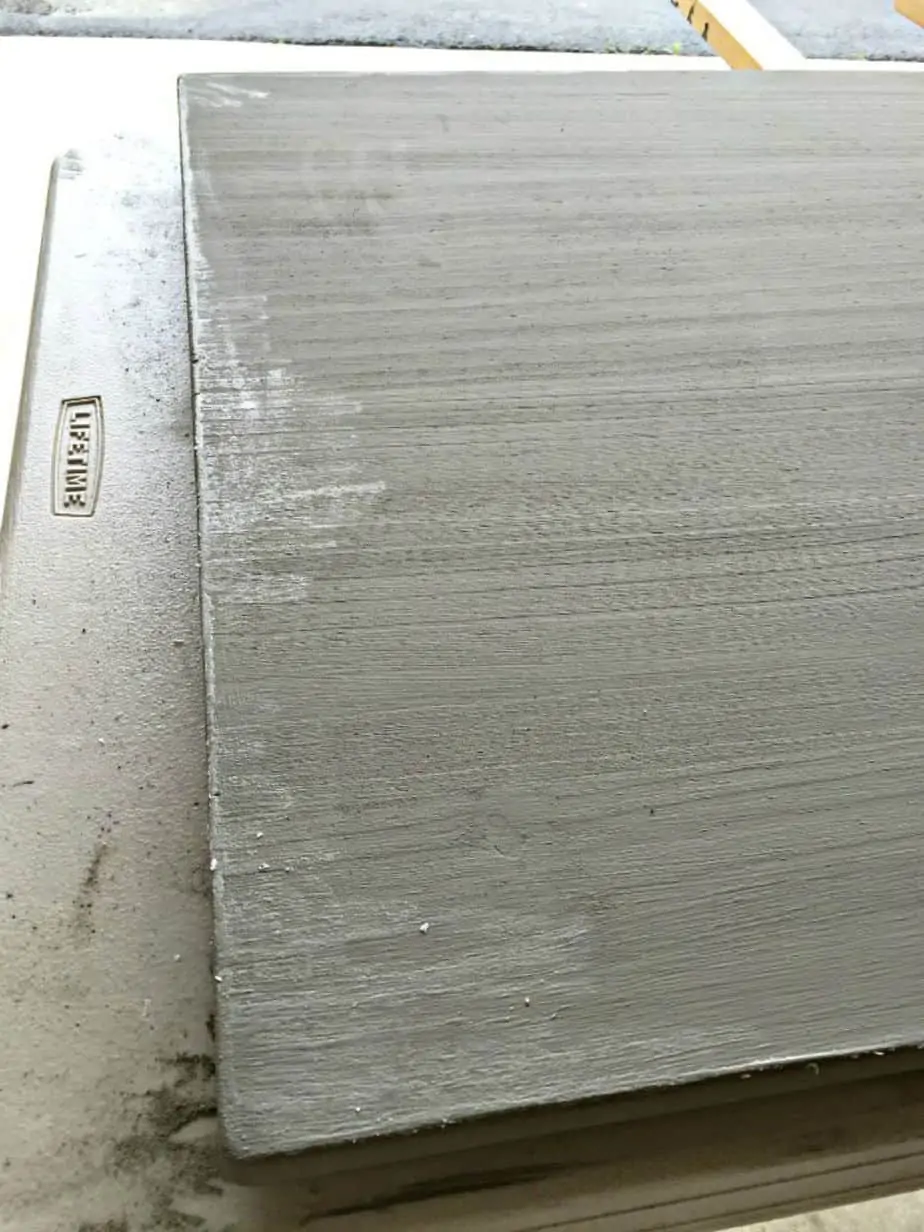 For the top coat, Lauren chose to use Annie Sloan Chalk paint in Pure White.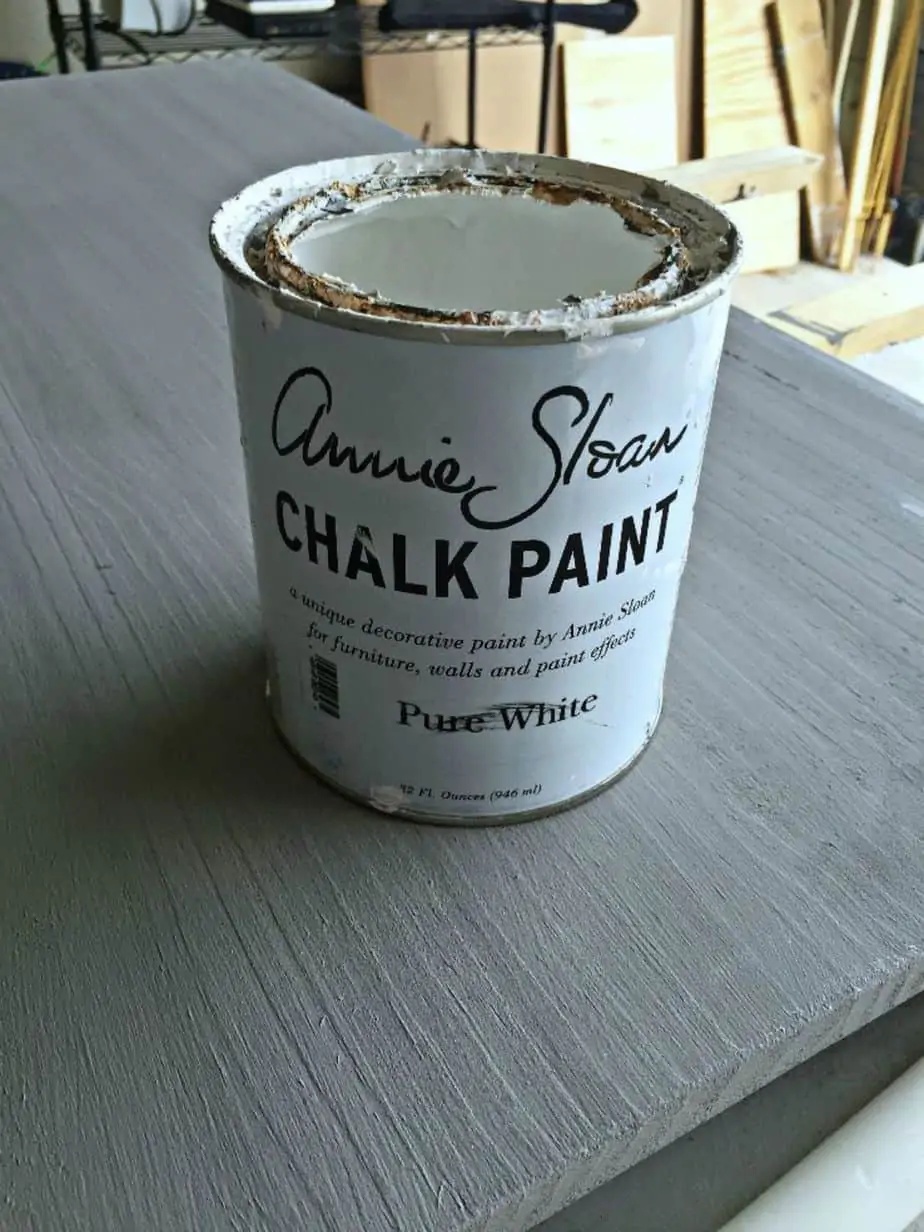 Next, paint two coats of the white paint on both sides.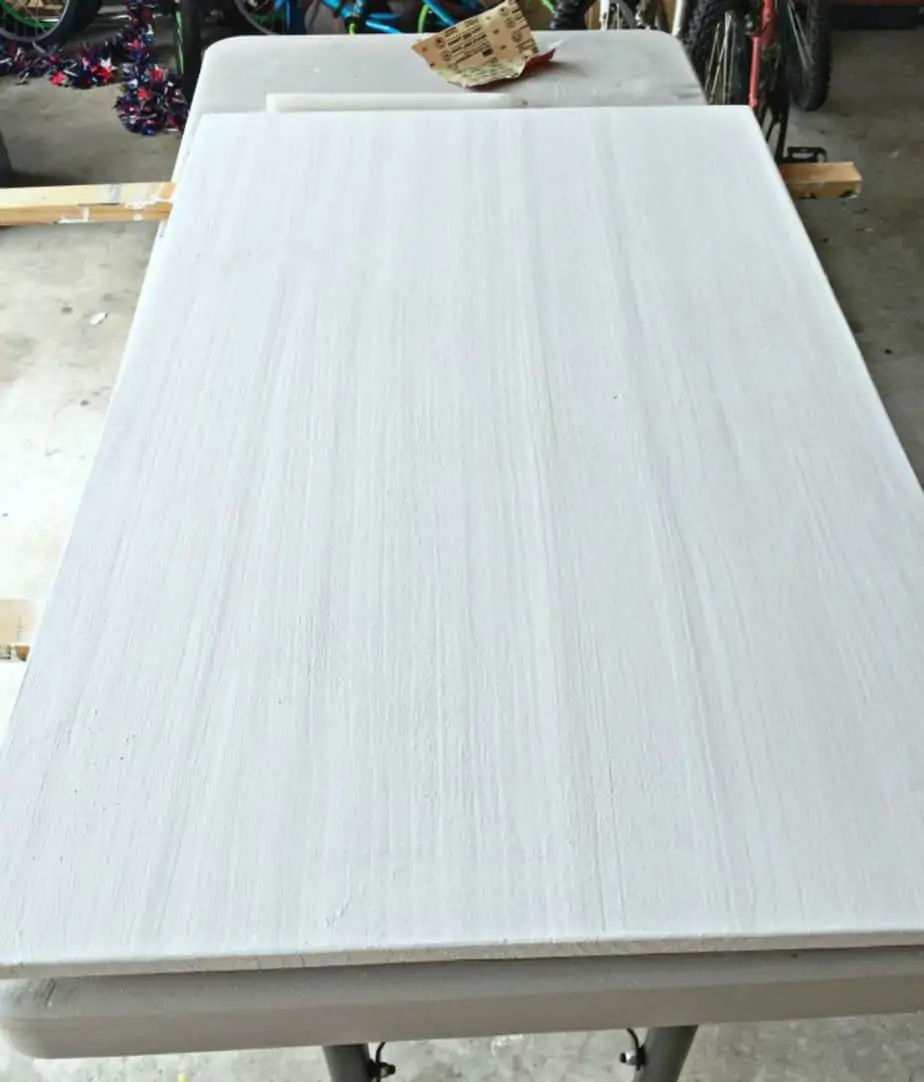 Step 3: Create and Apply Your Stencil (Optional)
Thirdly, Lauren created our stencil design through Sure Cuts A Lot, which is a software program they use for their US Cutter stencil machine.
In addition to this, they also have a silhouette.
Once you have cut your stencil, peel away the lettering and place transfer tape on the top of the stencil.
Importantly, the transfer tape keeps the entire stencil in place when you take the paper off of the backside and lay the stencil to paint.
Be sure to measure your stencil with a pica pole ruler to ensure that it is even and exactly where you want it.
Lauren makes marks at the corners to ensure that she lines the stencil up correctly once she takes the backing off.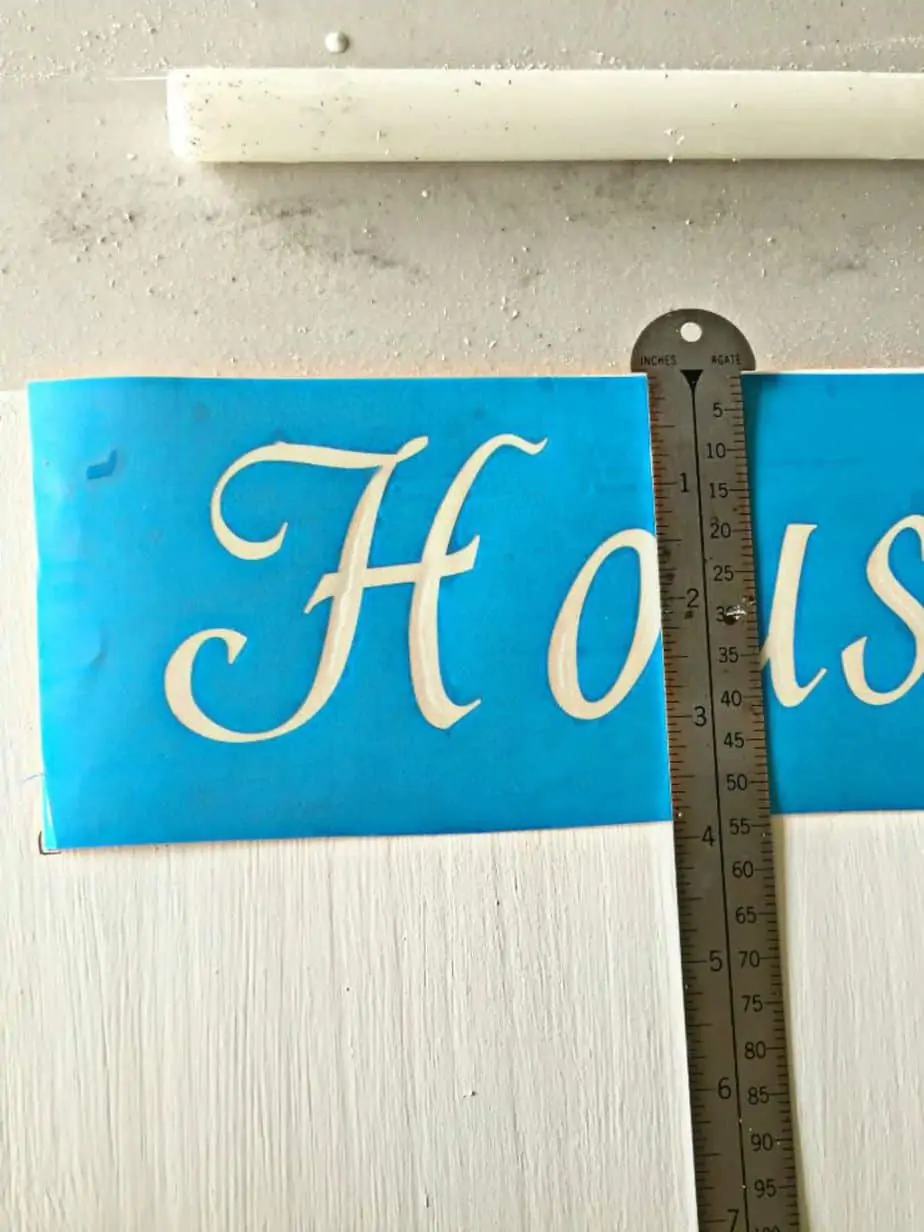 Take the backing off the stencil and put in place.
It is sticky, but not too much just in case you need to move it a bit.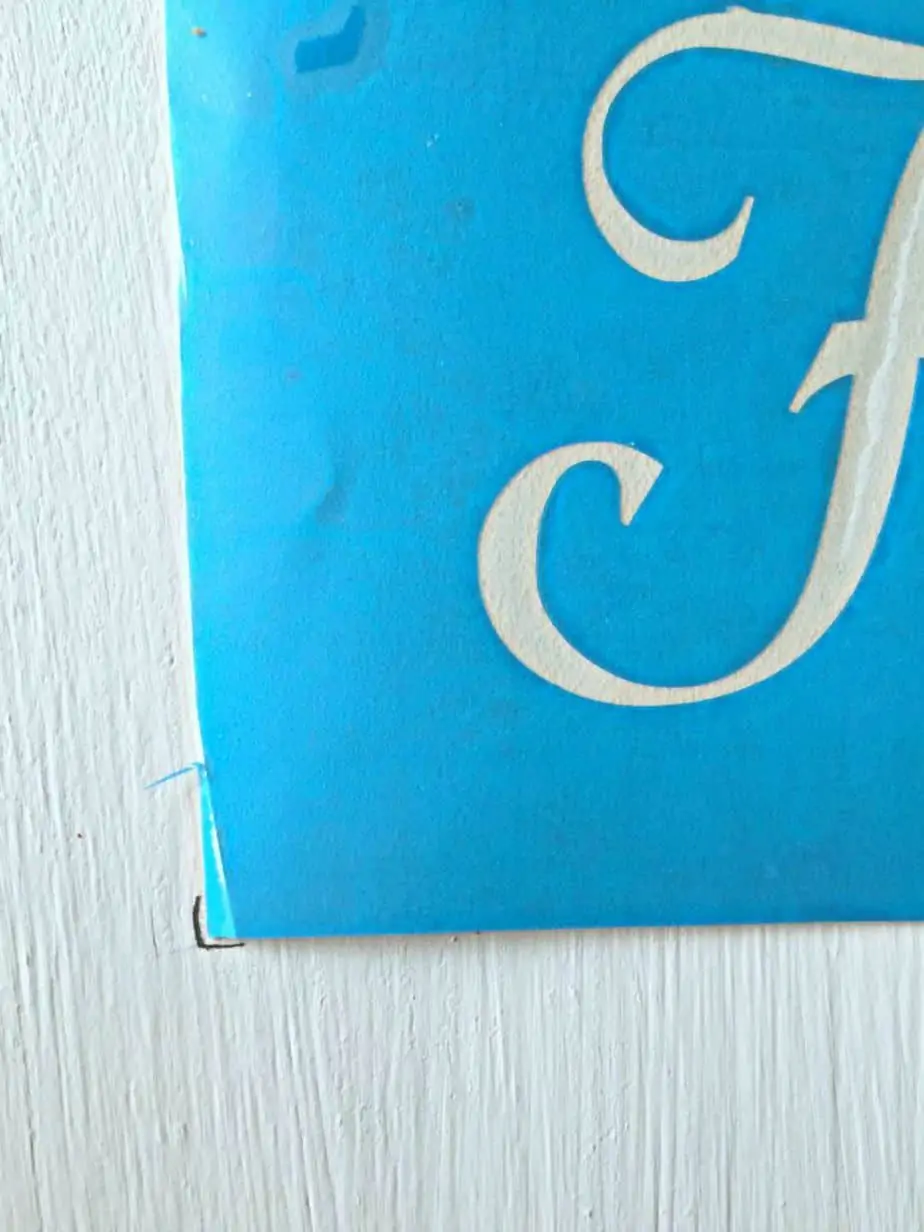 Next, remove the transfer tape and paint the lettering.
Again, Lauren likes to do two light coats.
However, if you have too much paint, it may bleed.
Therefore, be sure you keep the coats light and dab off any extra paint from the brush before painting.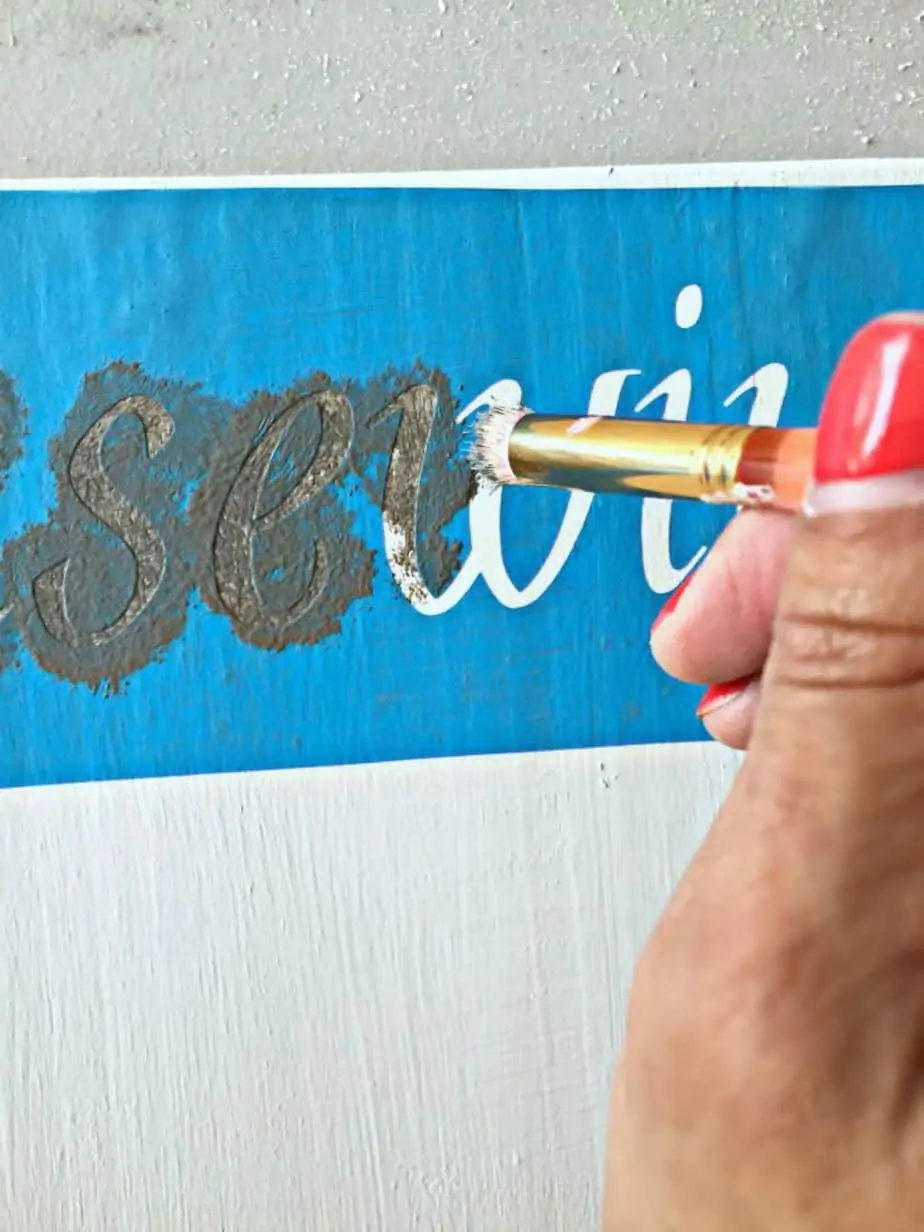 Gently remove the stencil.
Lauren uses a hook or an X-Acto knife to remove little pieces that don't initially come off.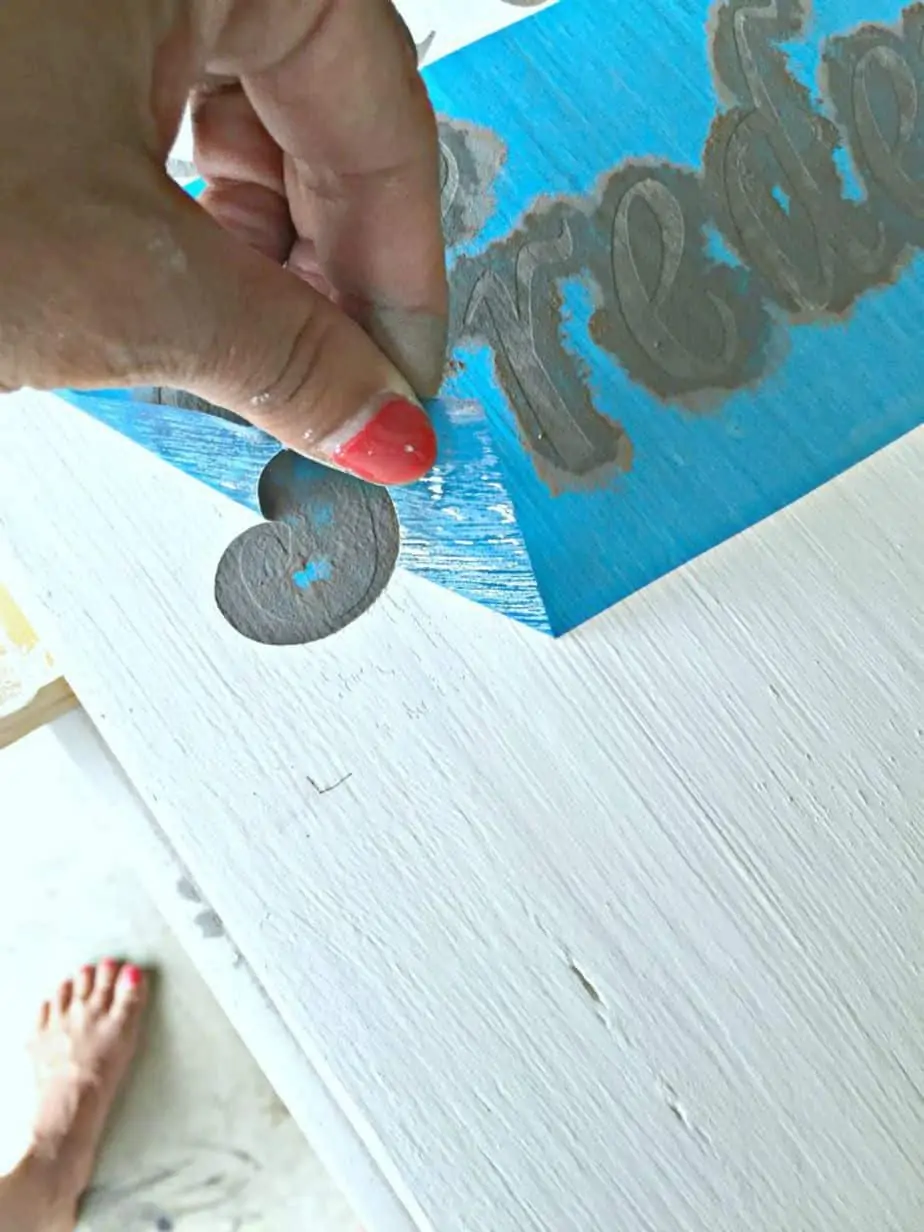 Once the paint is dry, use fine grit sandpaper to sand and make a distressed look.
As you will see, where you put the candle wax, the bottom coat will come through and will not sand through to see the wood grain.
Love candle wax!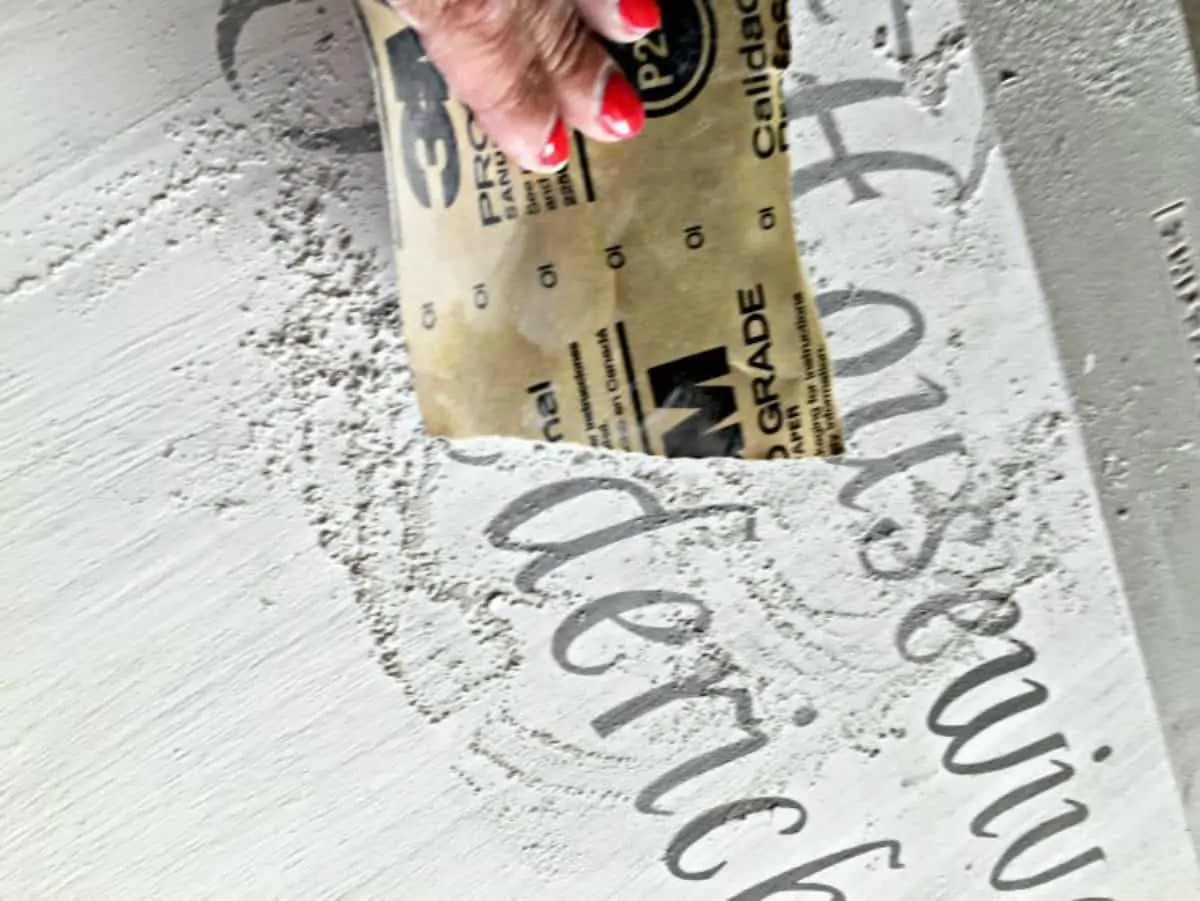 It will look something like this.
Distress as much as you like…and next the final step….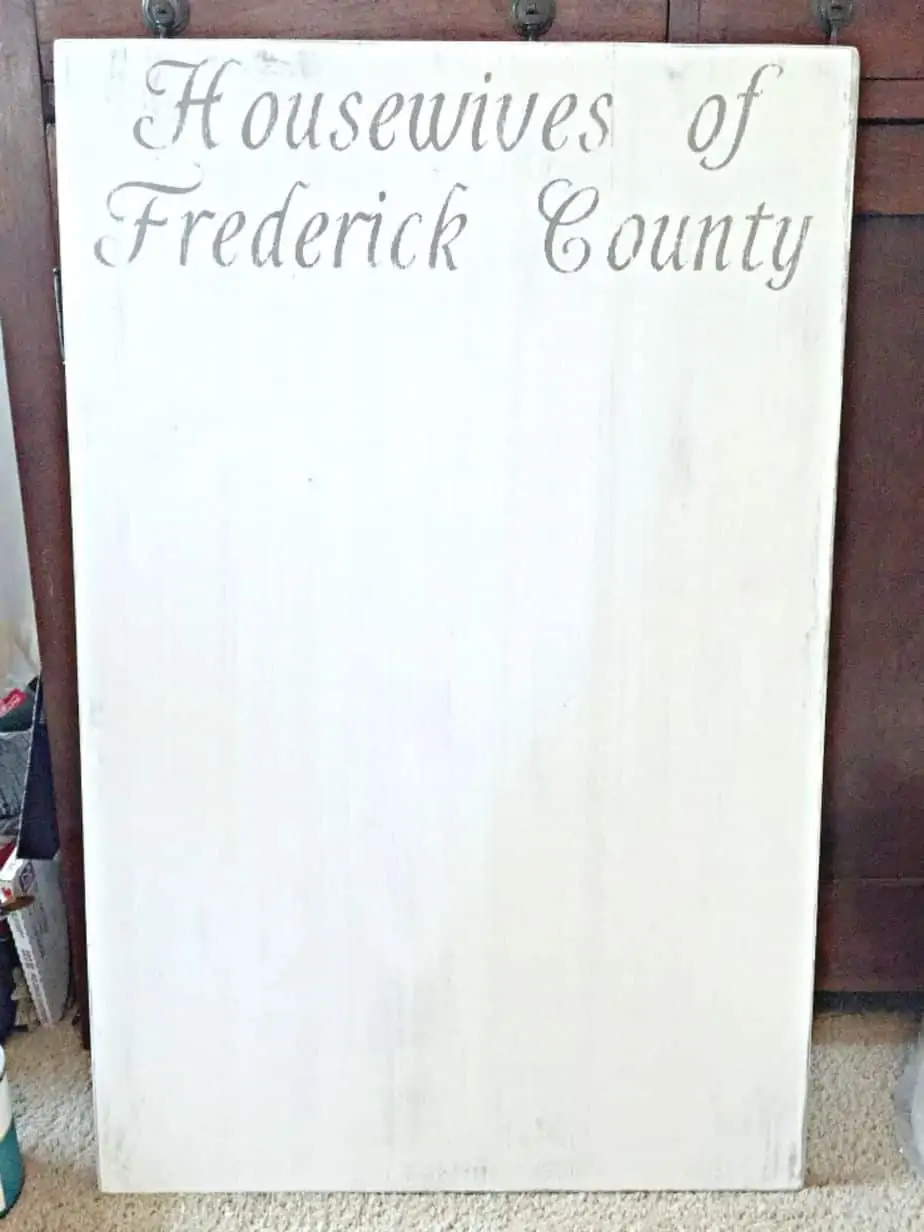 Step 4: Apply Clear Wax
Apply two coats of wax to protect your masterpiece.
Lauren loves the Annie Sloan Clear wax.
Apply the wax in a circular motion and buff to shine.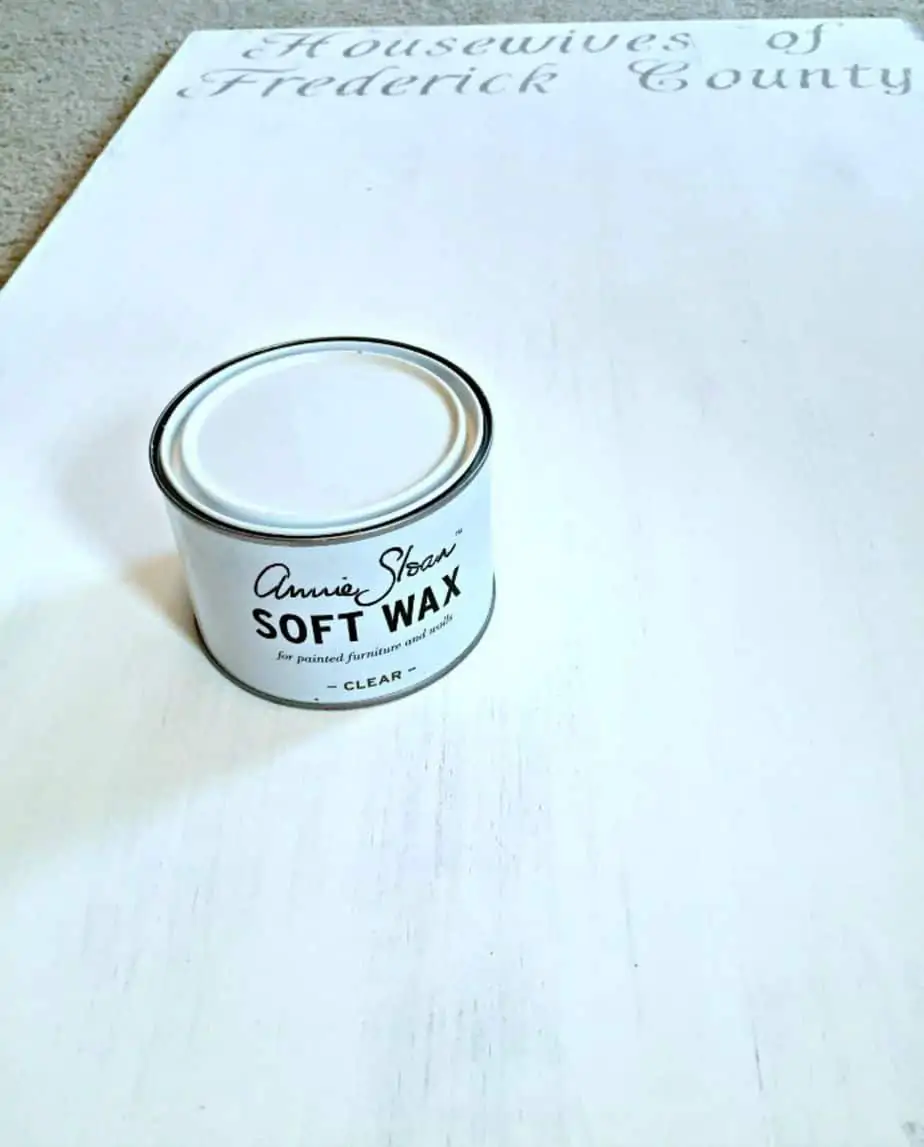 Obviously, I am so happy with my DIY food photography backdrop board!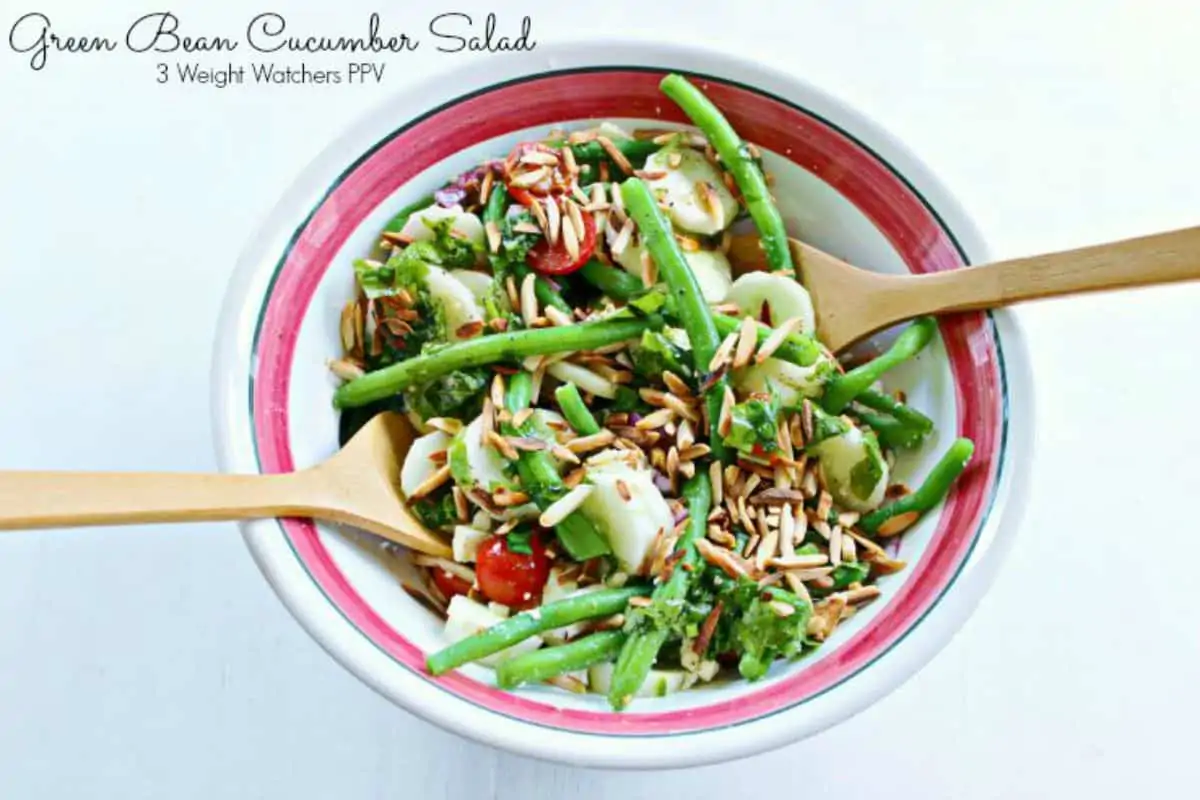 As you can see from these food photos, my recipes now really stand out now!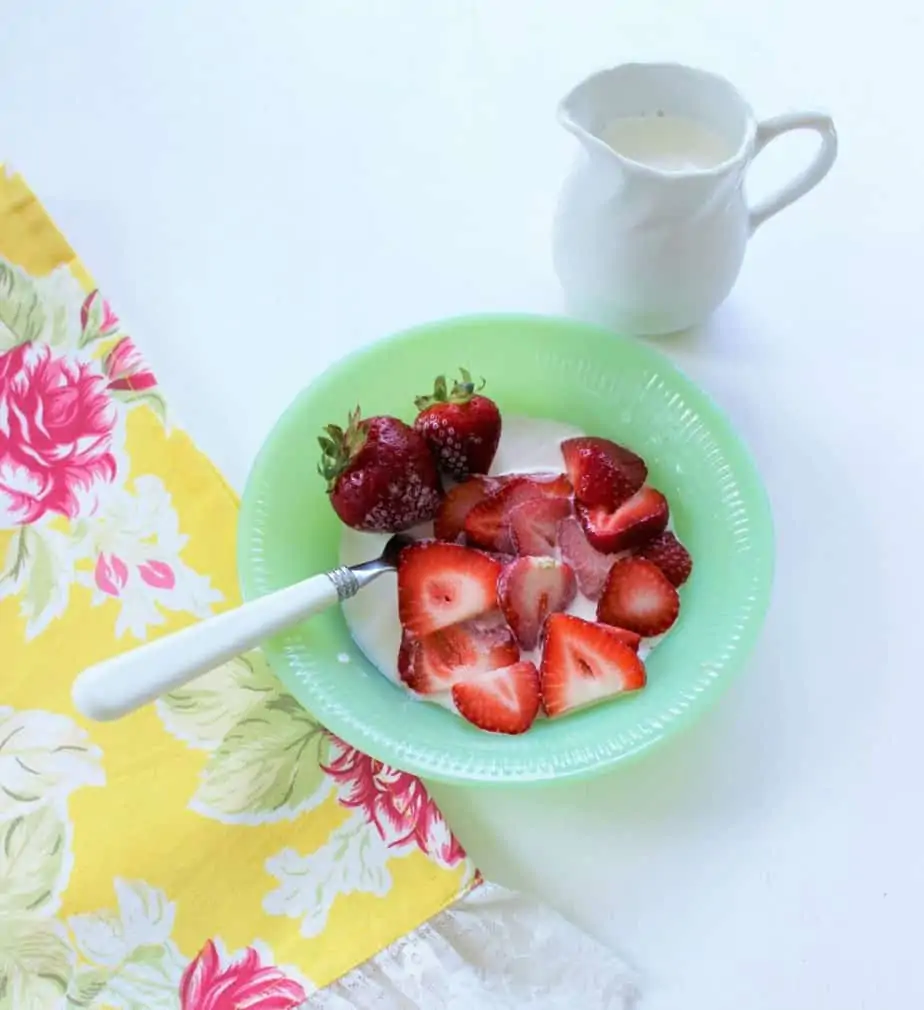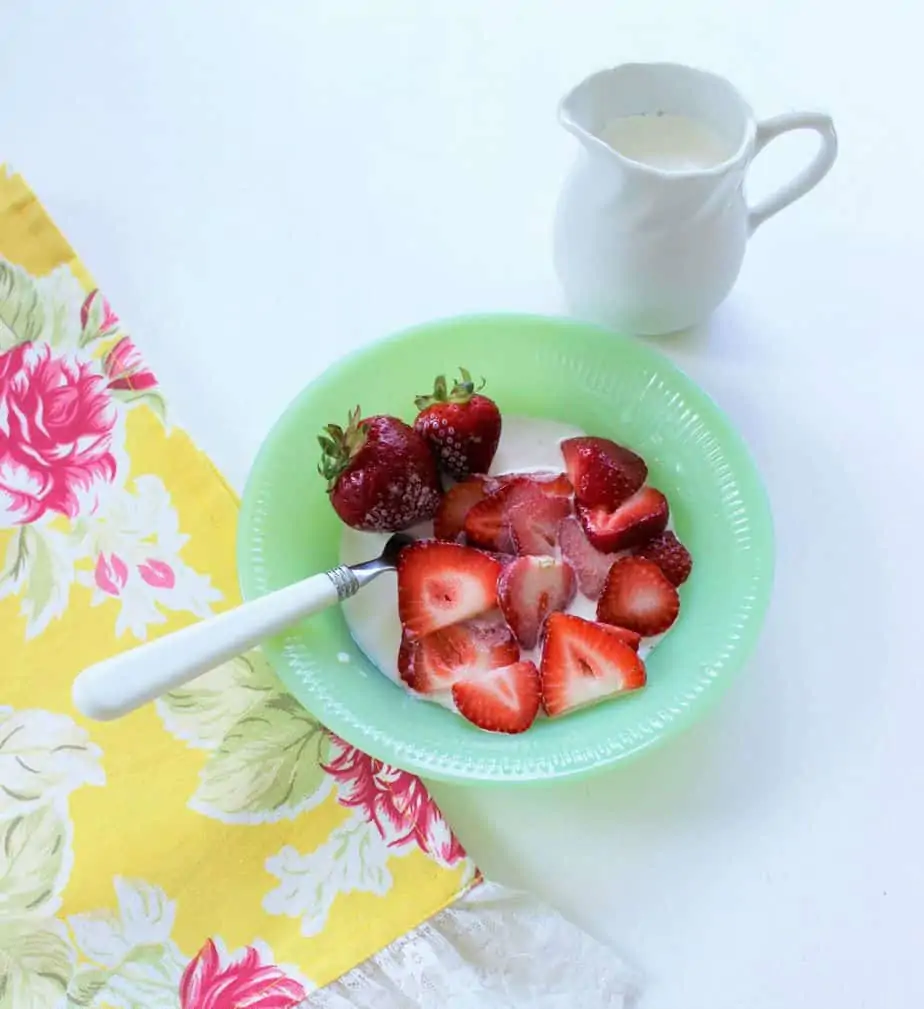 Thank you to Sissy & Co for this tutorial!!
Do you have great tips on how to make your photos outstanding?
Let us know in the comments!