Just about everyone I know is either on Facebook, or knows what it is but chooses not to have a Facebook account. As most of you know, Facebook is a social media site that enables you to network with your Facebook "friends". There are multiple social network sites online, but it seems like Facebook is the most well-known. In my opinion, the next most well-known social media site is Twitter. Why in the world would you want to complicate things and join yet another social media site? It took me a long time to figure out the answer to this question, so I thought I'd "share the wealth" and write this post on how to navigate Twitter.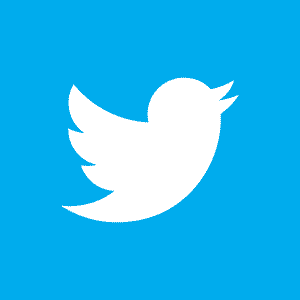 In my mind, my first question when deciding whether I wanted to open a Twitter account was "how is Twitter any different from Facebook?" "What's in it for me?", other than spending even MORE time on a screen! Well, it turns out that Twitter allows you to not only communicate with people that you know (as Facebook does – with your 'friend' list), but you are able to communicate with absolutely anybody in the entire world who happens to be on Twitter! That would include any friends or acquaintances who are on Twitter, as well as celebrities, local and worldwide businesses, organizations, publications, etc. How cool is that? So, it's a form of mass communication. One nickname for all of the communication on Twitter is the "Twitterverse".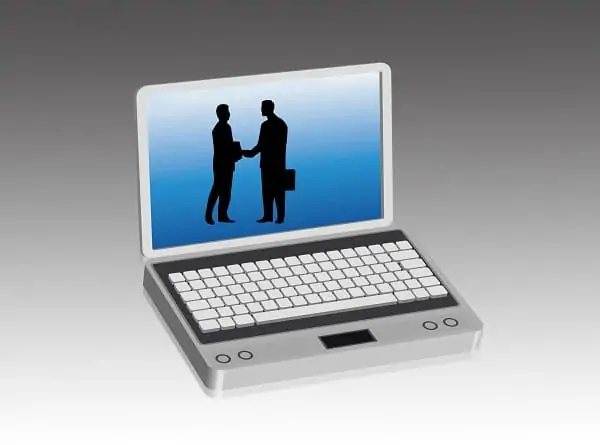 When I first dabbled on Twitter, I mostly was just interested in what other people were saying, and in how it all worked. It's actually a bit confusing, but I'm going to hopefully clear some things up in this post.
First of all, you need to go to www.Twitter.com and open an account for yourself. Twitter, just like Facebook, will walk you through this process. As with most websites that you join, you will need to come up with a username and a password. The username is pretty important on Twitter, because this is the name that everyone on Twitter will know you by. On Twitter, your username is started with an "@" sign and you're limited to 15 characters. I guess you could look at it as kind of your "handle". My username is @queenieot on my personal Twitter page, and on the Housewives of Frederick County Twitter account, the username is @housewivesfc. You are also able to provide your full name so that your real-life friends who may be on Twitter can find you.
It's best to include a picture of yourself as well, which Twitter will also walk you through to upload one. If there's no picture of yourself, it kind of comes across as being shady and you won't have as much of an authentic experience on Twitter. When you open an account with Twitter, it will also walk you through with finding people to "follow". This is similar to your friend list on Facebook. So, anyone that you follow, you will automatically get their tweets (any messages they post on Twitter) onto your feed (this is a list, in real-time, of messages from the people you follow).
When you are ready to post a tweet (a message), you are limited to 140 characters. This sounds like a lot, but you will quickly find that your tweets will need to be as succinct as possible. This is where it comes in handy to use the letter 'r' for the word 'are', the letter 'u' for the word 'you' and other shorthand-type ways of writing. You can even post links to websites or other longer messages on your tweet.
So, who to follow on Twitter? Well, that is completely up to you! Obviously, you will likely want to follow people you know personally. But, the sky is the limit on who else you may want to follow. On my personal Twitter account, I follow some celebrities. Usually, the celebrities that I choose to follow are people that inspire me or just celebrities that I just plain love! For example, I follow Howard Stern (don't judge!). He absolutely cracks me up, so following him gives me some comic relief when he tweets. One time, I replied to one of his tweets and he "favorited" my reply! It was just too cool to be acknowledged by someone who I have listened to the radio for years 🙂
On the account for Housewives of Frederick County, we follow lots of local (to Frederick County, MD) organizations, blogs, publications, etc. We also follow non-local blogs that may be similar to ours in order to get inspiration and ideas for our own blog. So, as you can see, you can utilize Twitter to your needs and change it however/whenever you want to.
An important note: when you decide that you'd like to follow someone, check out their most recent tweets to be sure it's someone you want to follow. Also, if it's a well-known person, like a celebrity, I have made my own personal rule that I don't follow them unless they are verified. This means that it is definitely the person you think it is (because the powers-that-be at Twitter have confirmed it) and you will find a blue check mark next to their name. There are many impersonators out there and scam artists. Another clue is that if someone becomes one of your followers and you look at their account and they hardly have any followers, then that tells you that it is likely someone who is up to no good. There is a way of blocking these types of people (click on your list of followers; next to their name there will be a person icon; click on that and you will see the option to block them).
Some of the people that I follow on Twitter, I have set it up in the settings area for their tweets to be automatically texted to my cell phone. So, for example, I follow Frederick County Public Schools (FCPS) since I have children in school. Any tweets that they post will automatically be texted to my cell phone, so I am up on all of the news with FCPS as soon as it is made public, in real-time. This has really come in handy for early dismissals due to inclement weather! But, remember, if you have a limited amount of texts in your mobile phone plan this will add to the number of texts that you receive!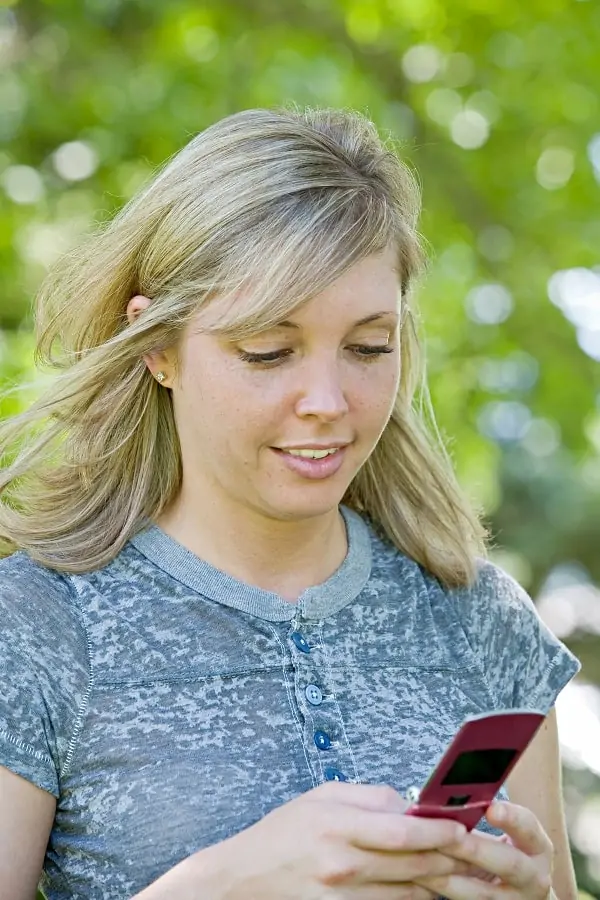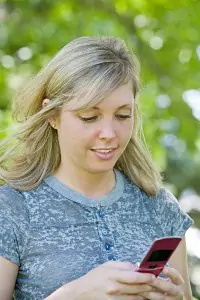 Speaking of settings, there are many settings on Twitter that you are able to tweak. Many of us aren't completely comfortable with allowing just anyone seeing our posts, so there are privacy settings you can tailor to your account.
Other things you can and will do on Twitter – when you read other people's tweets, you have the option to reply, retweet, or favorite their tweet (along with a few other things). Retweet is basically just copying their tweet and placing it onto your feed (their information is still on the tweet, so it's evident that you have retweeted it and that it didn't originally come from you). When you retweet, you are pretty much sharing that tweet with your followers. It's usually flattering when someone retweets one of your tweets.
Another cool thing that you can do on Twitter is keep up with trends. Twitter has, in a way, become the "Pulse of the Planet". All of these millions of people are talking about topics, many of which are current events or trends. So, in a way, it's like going to the office water cooler and the office is the world 🙂 The term hashtag refers to the symbol '#'. If a topic is worth discussing, then many people are talking about it. So, it's commonplace on Twitter for people to put in their tweets hashtags. For example, if you watched the Grammy's last night, you could have gone onto Twitter and put into the search box "#Grammys" and you would have likely been able to read a whole feed of messages relating to the Grammy's from all over the world, in real-time.
One other thing I love about Twitter is that it's so conducive to communicating on the go. If you would like to post a tweet, say you want to share a picture of yourself in front of the Washington Monument, then you could text to 40404 your message and picture, and it will immediately show up on your Twitterfeed!
OK, so if you are completely and totally confused – no worries. If you are interested in exploring Twitter, just get to their website www.Twitter.com and open up your account and just play around with it. That's always been the best way for me to learn. You may find it's not really for you, or you may ask where it's been all your life! If you have a blog or some sort of business, you will likely even get more out of it. It's such an amazing networking tool and resource! Bottom line: be yourself, be genuine and authentic, interact and remember that it is public. Like in "real life", when you stay true to yourself, the people who you would want to be in your life gravitate to you. So, just be you, and have fun! If you have any questions that you can't find the answer to on Twitter, feel free to ask me. I am so not an expert, but in order to write this post I have done some research 🙂 Happy tweeting!!!