I am confessing to the world that I am OBSESSED with my Chesapeake Bay Retriever!
She is the best dog and we consider her a member of our family.
Chesapeake Bay Retriever – The Maryland State Dog
Let me start by taking you back to 1998 (we all get wavy)…..my husband and I had not had our children as of yet.
However, we had one fur-child – a cat named Jake.
We wanted to add to our family and decided we would like to get a dog.
So, the research began – what type of dog would be the perfect dog for our little family?
My husband discovered that the Maryland State Dog (we live in Maryland) is the Chesapeake Bay Retriever!
Neither of us had even ever heard of a Chesapeake Bay Retriever.
Long story short – we found a local breeder and fell in love with the pick of the litter – our Hunter boy.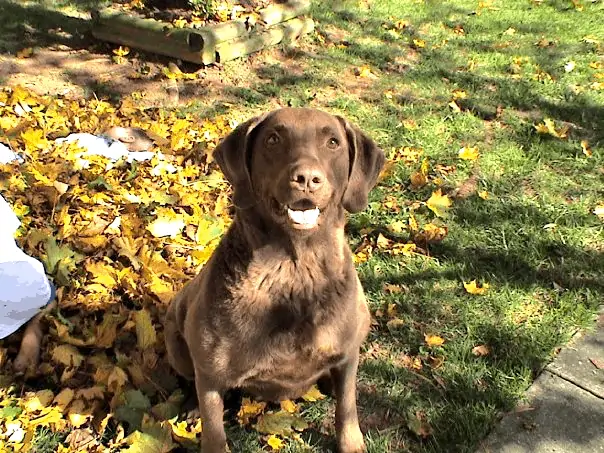 We Had to Say Goodbye To Our Chesapeake Bay Retriever, Hunter
Hunter SO very loved by all of us and we considered him to be a family member.
We took such good care of him that he lived to the ripe old age of 14.
He was taken from us by a devastating disease called Degenerative Myelopathy.
As I'm writing this, I just realized that today is Hunter's birthday – we love and miss you Hunter boy!
When Hunter left us (we had two sons by this point), he left a void, in all of our lives, bigger than we had ever imagined.
So, within a month of his passing, we found another Chesapeake Bay Retriever breeder.
How Stella The Chesapeake Bay Retriever Found Us
We traveled the hour to her home where she had several puppies and young dogs.
The four of us drove onto the breeder's property with SO much excitement!
I KNEW that I wanted another male, brown Chessie (nickname for Chesapeake Bay Retriever) – just like my Hunter.
Also, I wanted a puppy – the younger, the better.
But, when we parked, and all of the Chessies were checking us out from their kennels…..there was one who seemed extra interested in us.
The breeder took us around and introduced us to all of the dogs, and she finally got around to the one who EVIDENTLY picked us!
It was a she.
I had never had a female dog, and I really didn't want one.
She was older – 11 months old. I wanted a young puppy.
She was blonde (her official color is "deadgrass")….I wanted brown – just like Hunter.
BUT….she wouldn't leave us alone.
She had had a previous owner who had to give her up due to a family break-up.
And, when we left the breeder's that day, this dog just wouldn't leave our minds.
Needless to say, we went back a week later to make her our very own!
Her name is Stella, and she has made our family complete again!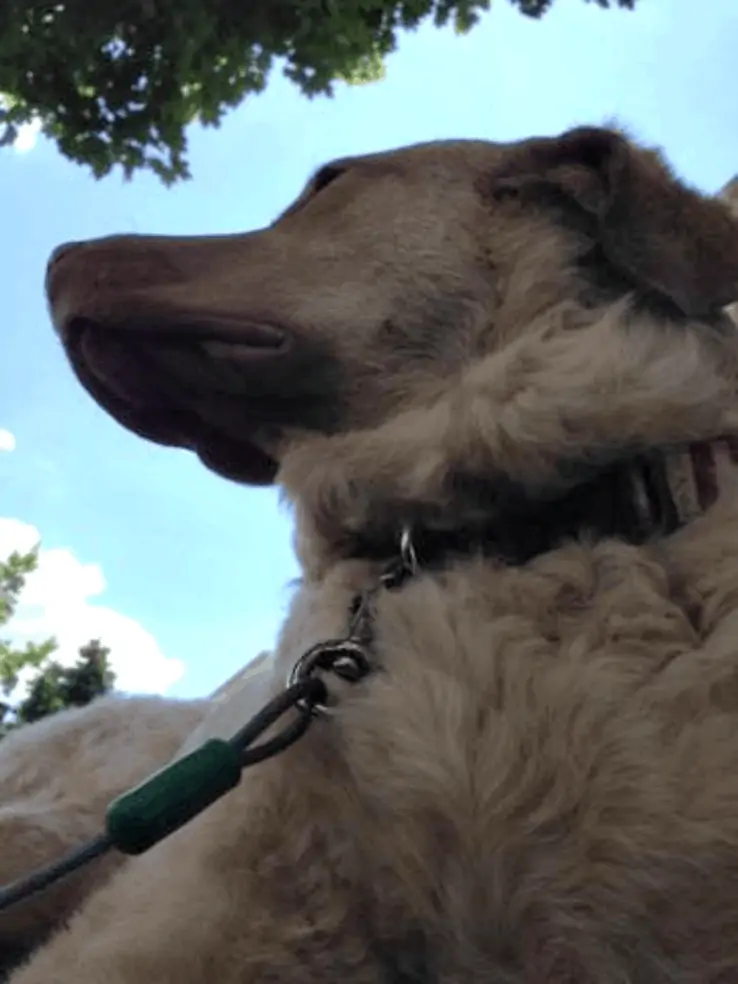 She is AMAZING in different ways than Hunter was.
This dog, although she weighs about 90 pounds, will let you hug her and love on her like no other.
I call her my alive teddy bear!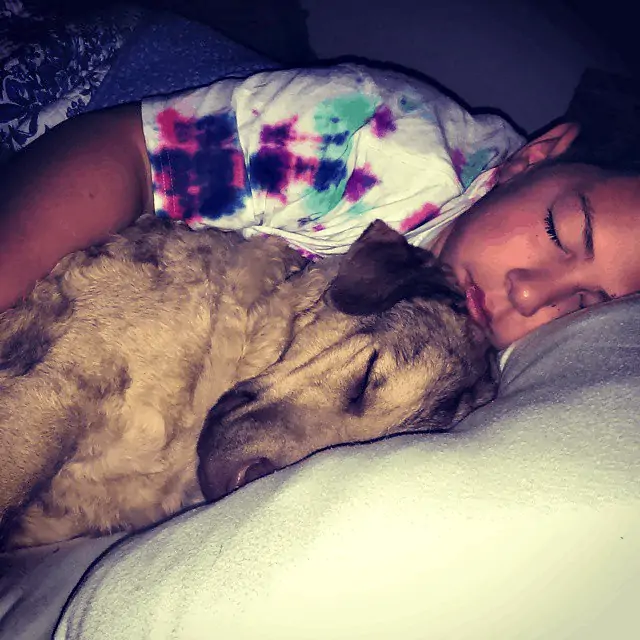 We Are Raising Stella with As Much Love As We Can
Because we are determined to raise Stella in the same conscientious, healthy, happy way that we raised Hunter, we will:
Feed her premium dog food.
Ensure that she has toys to keep her busy and happy.
Stella-proof our home to be sure there are no dangers to her (unsafe things she could ingest, ways she could get out of the yard, etc.).
Provide her with an unlimited amount of love and attention.
Give her lots of opportunities for exercise!
We let her play with other dogs with supervision, and
We reward her for good behavior with dog treats that we trust!
Nudges Dog Treats
I found these great dog treats on Amazon!
They're called Nudges® Grillers .
I couldn't resist trying them for Stella.
I found Steak flavor and Chicken flavor.
Evidently, they also have Nudges® Sizzlers too (Chicken and Pork)!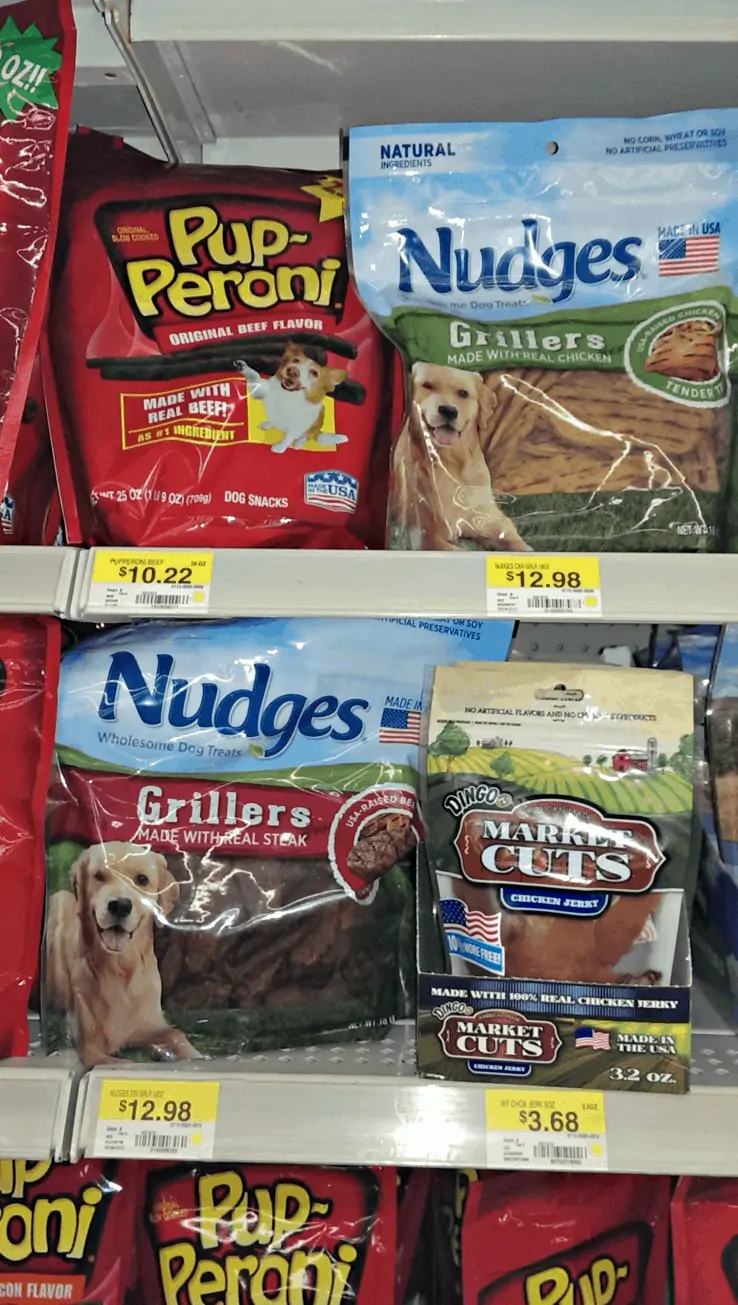 These dog treats are actually perfect for Stella and our family, because my husband is basically a grilling fanatic!
Poor Stella is normally subjected to having the AMAZING aroma of our dinner without getting to taste it (we definitely don't need to teach her bad habits)!
So, now, when we're grilling out – Stella gets to have her Nudges® Grillers as a treat!!
AND, we don't feel guilty giving her these treats, on occasion, because they are high quality:
Made in the USA with only USA-sourced protein
Real Meat as #1 ingredient
"Real food-inspired"
No artificial flavors or fillers (natural ingredients)
Real meaty texture, appearance & smell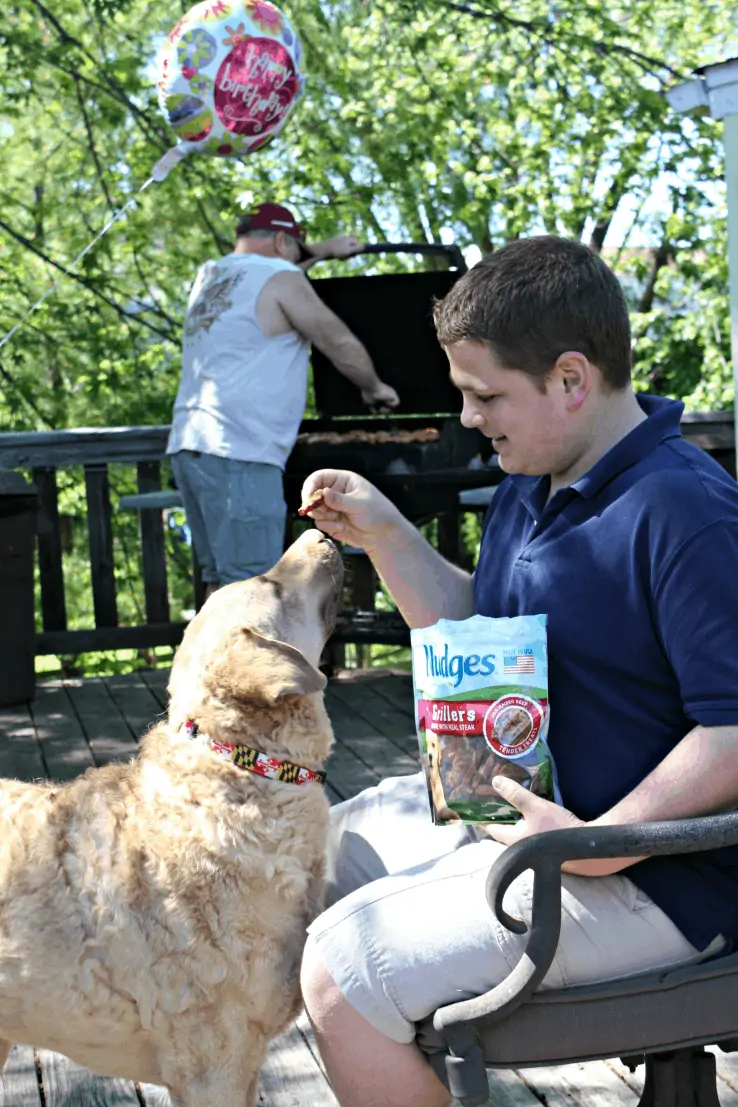 Oh, and they also have a new Nudges® Jerky Cuts value size (36oz) on Amazon.
So, we'll be trying these with Stella too.
If you're a dog-lover like I am, then you know the unconditional love that you get from a dog.
Treating your dog with something healthy and delicious is just one way you can return that love to them!
One thing is for sure, Nudges® treats are DEFINITELY Stella-approved!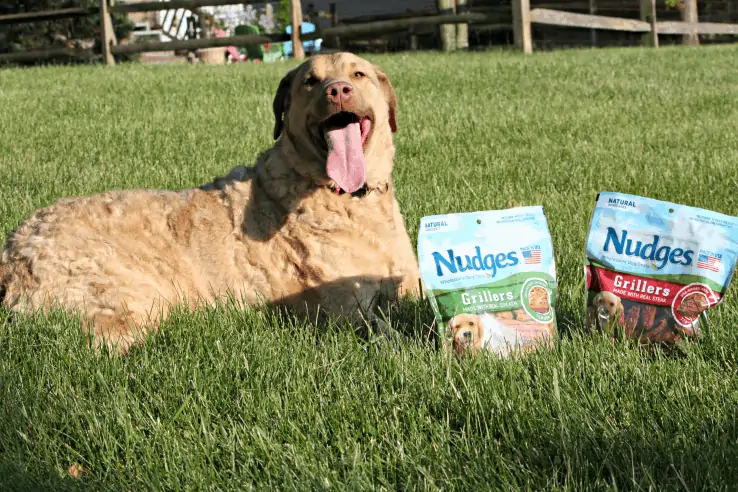 For more dog lovers posts, click on over to:
National Dress Up Your Pet Day: 4 Important Do's
The Cat Lady of Frederick Wants You!
Off Leash Dog Park: Ballenger Creek Park