Housewives of Frederick County is evolving! We have been given the opportunity to branch out with the written content that will be offered to you – our awesome readers! Lia Seltzer is a fellow Fredericktonian who works full time, has 3 children, runs a household, and is a Company Member with the Maryland Ensemble Theatre here in Frederick! Lia wears many different "hats", as many of us do. Along with the roles listed above, Lia is a very talented cook with thorough knowledge of vegan recipes! Not only that, but Lia is AMAZING at giving great advice! Believe me, I know, I have tapped into her art of dispensing guidance on several occasions! Many of Lia's friends and family have nicknamed her MommaLia :). Pam, Lia and I have decided to combine Lia's expertise in both vegan cooking and advice-giving into a regular "column" here on our Housewives of Frederick County blog! So, without further ado – I give you MommaLia!!!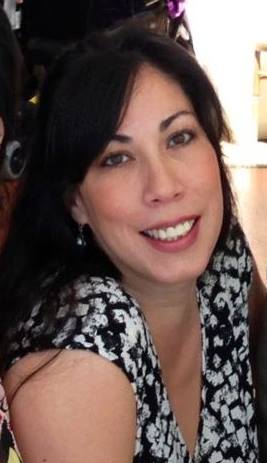 Lunchtime with Lia
Lunchtime is a nostalgic word. It feels like a time long ago, when you could sit and eat your peanut butter and jelly, or your school- bought ham loaf on a Kaiser roll with Funyuns, with nothing on your mind, but the meal you were eating, or the funny odor coming from the kid next to you.( In case you were wondering, she never washed the shirts, she just re-ironed them.) You never had to worry about the fact that you just dropped that odd tasting greek yogurt in between the "H" and the "J" letters on your keyboard, or mustard on that bill that is sitting on your desk, even though you swore you told them you wanted to go "paperless".
My name is Lia Seltzer, MommaLia to many. I like to take care of people, and I like to cook. There are many who say I give great advice, I seem to have made a career out of it, and maybe I do give great advice, but not because I know everything. It's because I don't think I know anything, and I really don't have time for this (people with too much time on their hands creep me out anyway). I work full-time, am a company member at the Maryland Ensemble Theatre and have 3 children (a senior in high school, a 6th grader and a kindergartner). As you can imagine, I have little time for anything that doesn't involve driving. But rest assured that the time I spend on this advice column will be hard fought, and necessary for my survival as a coherent adult. I need to write, and I like to help, so here I am! I am taking back lunchtime, and I would like you to join me. Put down the leftovers your kids didn't eat, they are not for you. Sit with me, break out your lunch, and ask away. I will post what I am eating, and if I am out to eat, where, and what I am having. I am no diet expert, but I know what works for me. You can't shock me, because if I haven't done it, I've seen it, lived through it, and made it through the other side, older, wiser, and much older looking. My advice column is called Lunchtime with Lia, because Lunchtime sounds like a mystical place, where food doesn't make you fat, your co-workers won't tell you that that shirt really is too young for you, and where your kids aren't bouncing on your lap until they knock one of your teeth out with their heads, (yes, that really happened). Submit your questions and I will see you next week!
Terri is married and has 2 sons – both high schoolers! She has lived in Frederick since 1994 and absolutely loves exploring and discovering new parts of our town.
read more...