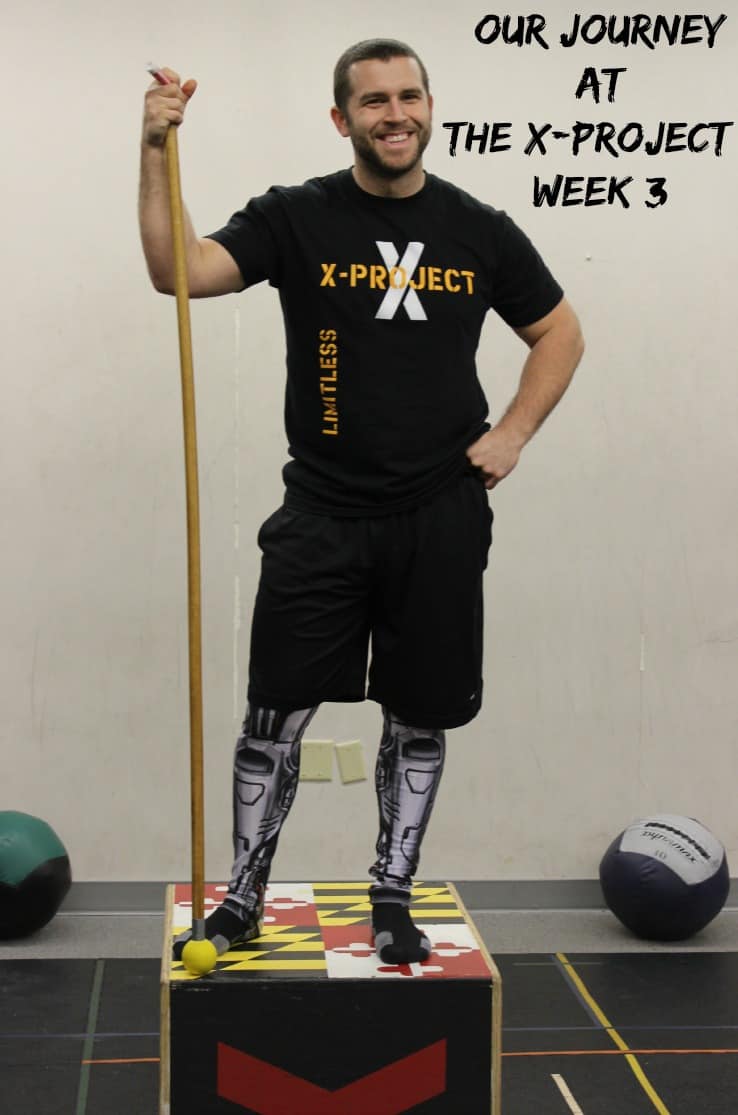 We're rollin' now!
First week was like a honeymoon week.
The 2nd week, I was sick on Monday and Terri was sick on Wednesday, but we still each got 2 good workouts in that week.
Now for Week 3!
Our Journey at The X-Project: Week 3
Terri and I are really acclimating well with the other members of The X-Project.
We know that the first 30 minutes starts out with a warm-up, usually the rowing machine and squats.
Then we work on our forms with whatever weights we will be doing for that day.
We then get a partner: somebody who is a comparable fitness level to ourselves.
My partner always happens to be Terri.
Guess it's that twin thang!
Then we split up into two groups.
Michael (we lovingly call him the bad cop), the Owner and Head Coach of The X-Project, takes the really fit, in-great-shape, I-wanna-be-just-like-them members on one side of the room and tortures works with them for the remaining 30 minutes.
#BeastMode at it's finest.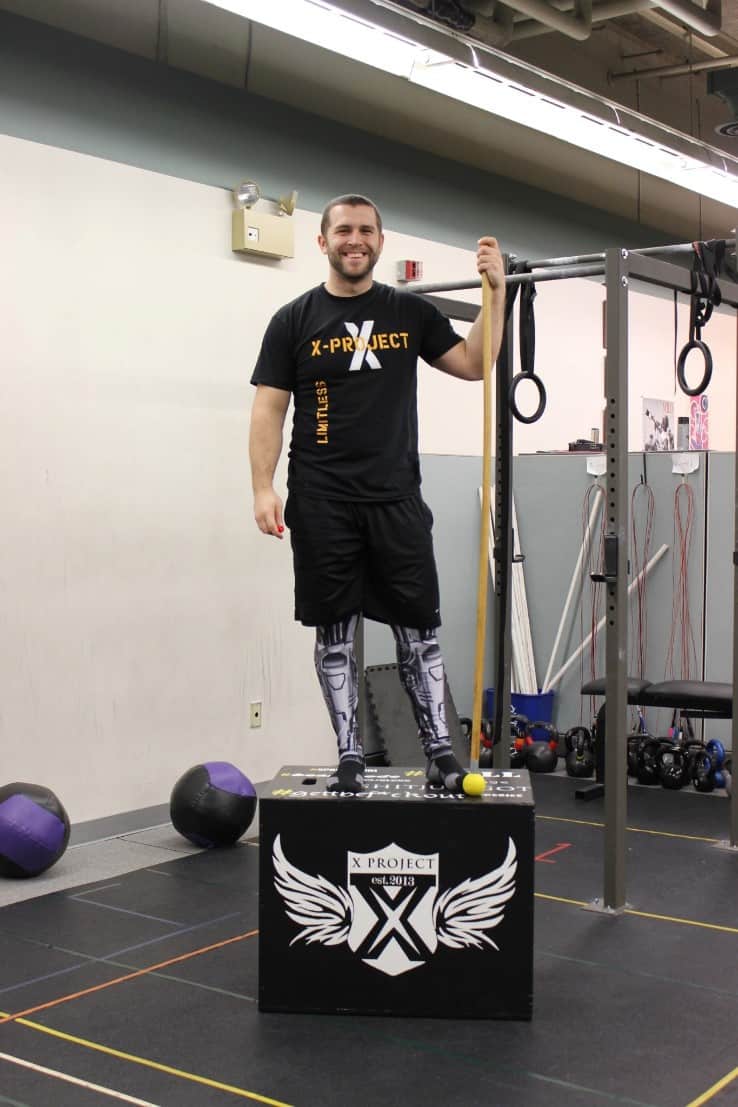 I gotta admit, hearing the screams and moans on the other side of that wall can be a little scary at times.
But I know that in time, I'll be over there too, loving every minute of it!
Kyle (we call him the good cop), the Strength & Functional Movement Coach, takes the rest of us on the other side of the room.
He works with us to ensure we're using the proper form.
After the first 30 minutes is done, we all gather back together and begin the 30 minute MetCon (Metabolic Conditioning) for that particular day, which is written on the white board and explained to us by the coaches.
We're told what to do, how many reps to do and how much time we have to do it.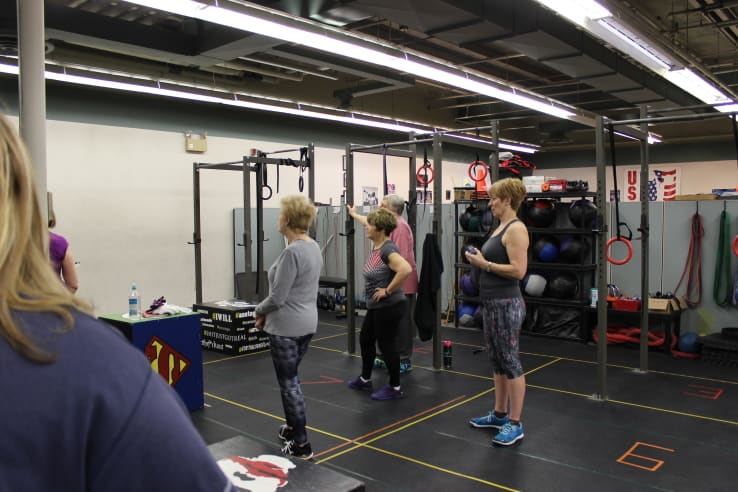 Michael turns the jams up on the boombox.
And the heavy sweating begins.
The slobber-knockin', heavy breathing, cussing & screaming, and cheering each other on is all over the place during that 30 minutes.
The beauty of all of this is that we're NOT competing against each other.
The only person we're competing with is OURSELVES: to increase our OWN endurance and strength.
And by the time the MetCon is done, we're all DONE.
It's such a great feeling after you've finished and walk back to your car knowing you've gotten in a great workout.
Not only do I absolutely LOVE the philosophy of The X-Project, but I LOVE the people there even more.
It's like a family.
And you feel that way from the very first day you start.
Terri and I are super impressed with everybody who walks through that door.
BUT the 3 ladies we're most impressed with are Maggie, Sandi, & Rita.
They give a new meaning to #LikeAGirl.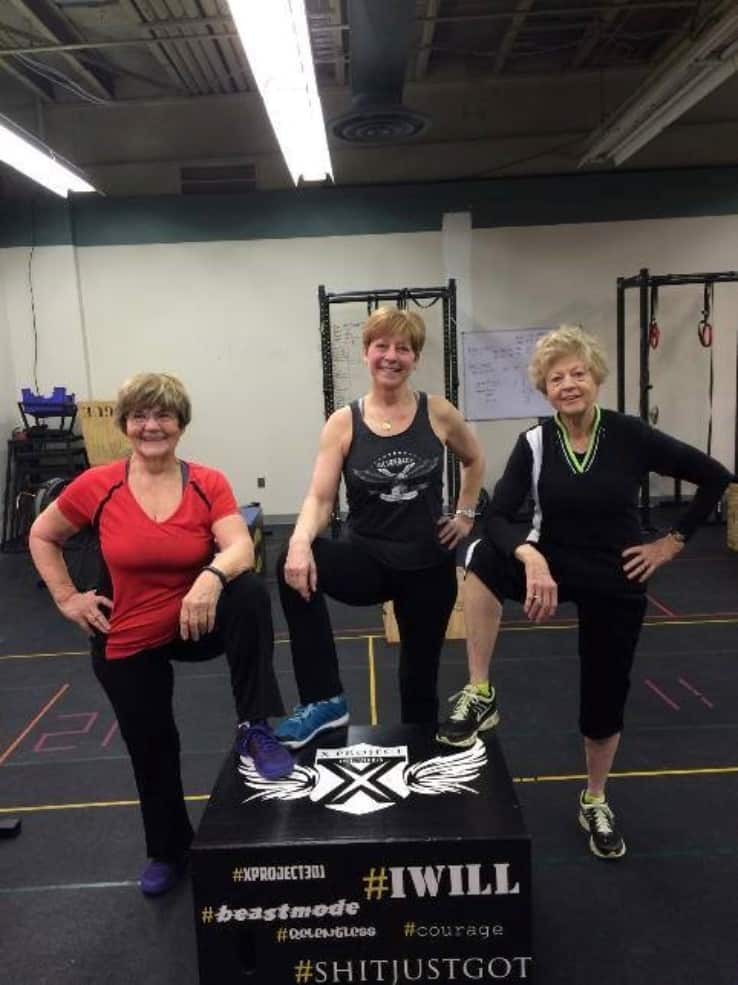 Each of these lovely ladies has their own unique story.
Maggie is as cute as a button.
But don't let her cuteness foolz ya!
My girl is a rock star in her own right and can do any MetCon like a BOSS!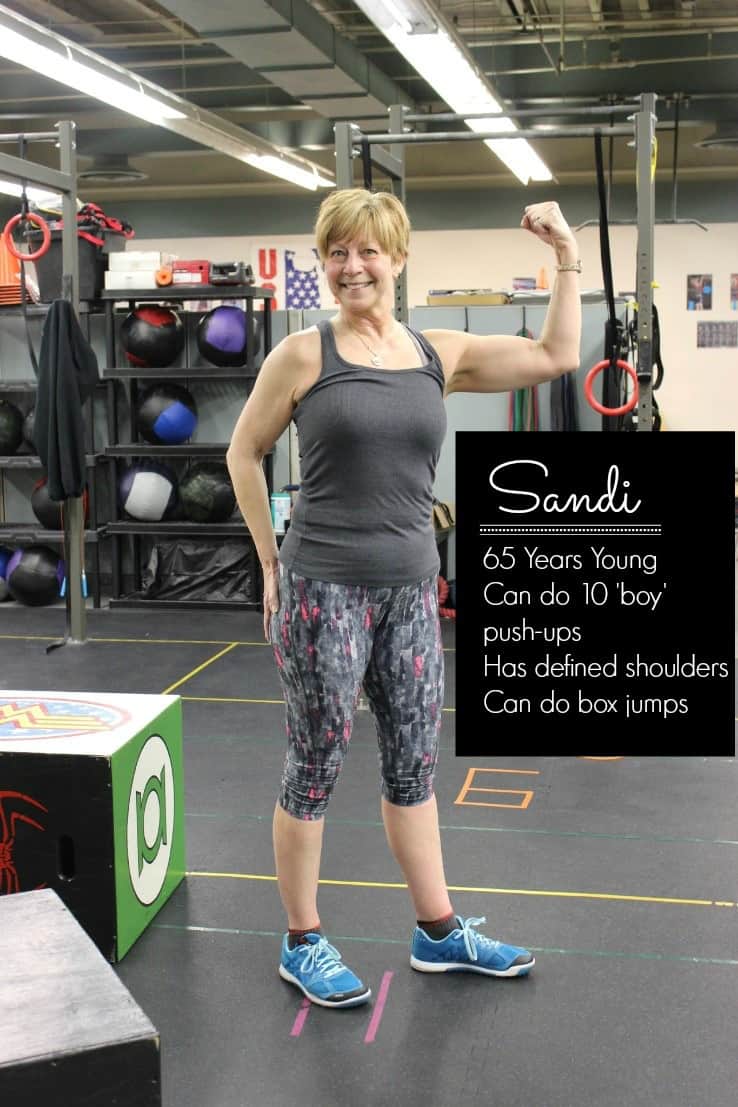 Sexy Sandi was one of the first people Terri & I met when we started our X-Project journey.
She's always been a ray of light and so positive.
Sandi is at the gym 5 days a week.
One of her other goals that isn't mentioned on her picture? She can fit her butt-cheek in the palm of her hand.
Now that's MY kinda goal!
Love me some Sandi!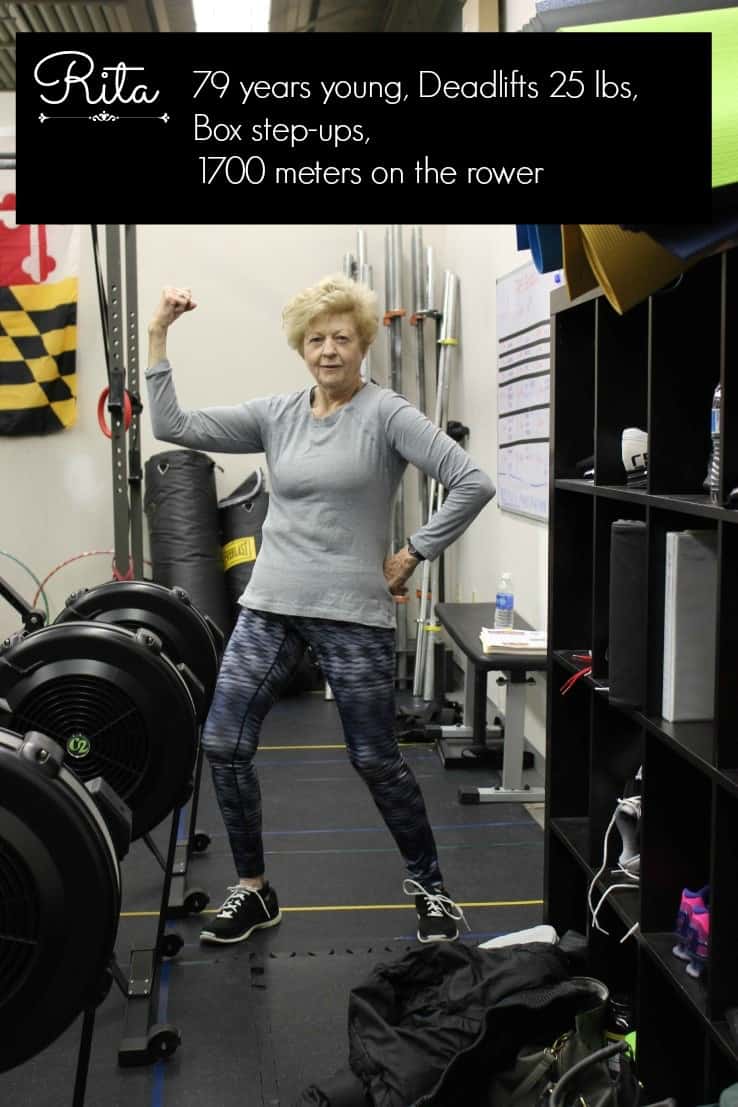 Rita is, in one word, my hero.
Her husband, who was literally like her 2nd half to her, sadly passed away in 2007.
She became depressed and would admittedly only leave her house to spend time with her family.
She was talked into trying out The X-Project and hasn't looked back.
Since going to The X-Project, her spirits have totally been lifted, she's gained a ton of confidence, she's enjoying life again and she's accomplishing things she never thought she could do.
We love you Rita!
Terri and I are inspired by every single member's personal story and journey at The X-Project.
Only 3 weeks in and we've made so many new friends!
We've also discovered muscles that we forgot we had!
I keep telling myself that it's a GOOD hurt.
Until next week, here's to your own personal #beastmode!

Pam is married and has 1 son – a middle-schooler in his teen years. She followed Terri to Frederick in 1999. She absolutely loves going to yard sales and estate sales and finding hidden treasures.
read more...