I've compiled a little gift guide of nine Mothers Day gift ideas that are sure to put a smile on her face!
Whenever Mothers Day rolls around, it's tough, especially for the guys out there, to figure out what to get that special mom in their lives.
Whether it's your mom, your daughter, your sister, your mother-in-law, your stepmother, or your wife, I guarantee that these gift ideas will make her happy.
I purposely chose practical gift ideas that can be used especially for her!
They're not something to cook with or clean with.
All of these gifts will make her feel extra special.
Mothers Day Gift Ideas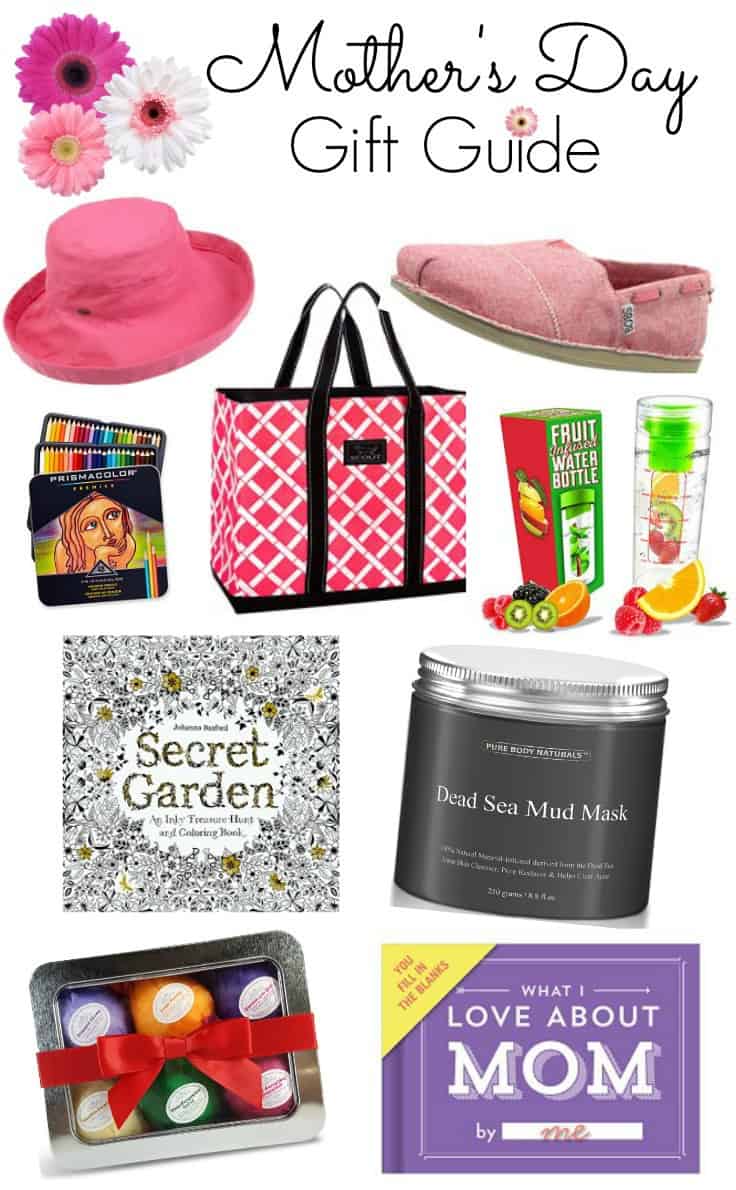 Note: This post contains affiliate links. That means if you click on a link and make a purchase we may receive a small commission. Thank you!
All of the items in this gift guide are from Amazon.com.
They all have stellar reviews too!
Amazon prices are super competitive.  You'll typically get your item from Amazon cheaper than from anywhere else.
So pull your chair up to your computer, click on the links below, and have your gifts delivered straight to your front door in record time.
I personally LOVE everything on this list and really hope that I get a couple of these items for Mother's Day (hint hint to my hubby and son!)
And go ahead and share it with your significant other and/or kids, circling exactly what you want.
Believe me, you're helping them out!
Happy Mother's Day to all of the wonderful Mommas out there!

Pam is married and has 1 son – a middle-schooler in his tween years. She followed Terri to Frederick in 1999. She absolutely loves going to yard sales and estate sales and finding hidden treasures.
read more...