If you decide to take a "country drive" in the Frederick, MD area, you've got to check out this treasure – Mountaindale.
Mountaindale is a log cabin community in Frederick, and it's absolutely charming!
When Pam and I drove up there this week to take some pictures, we both had the feeling of going back in time.
It's just so peaceful, and when you're there it feels like you're far away from the rest of civilization – which is kind of nice!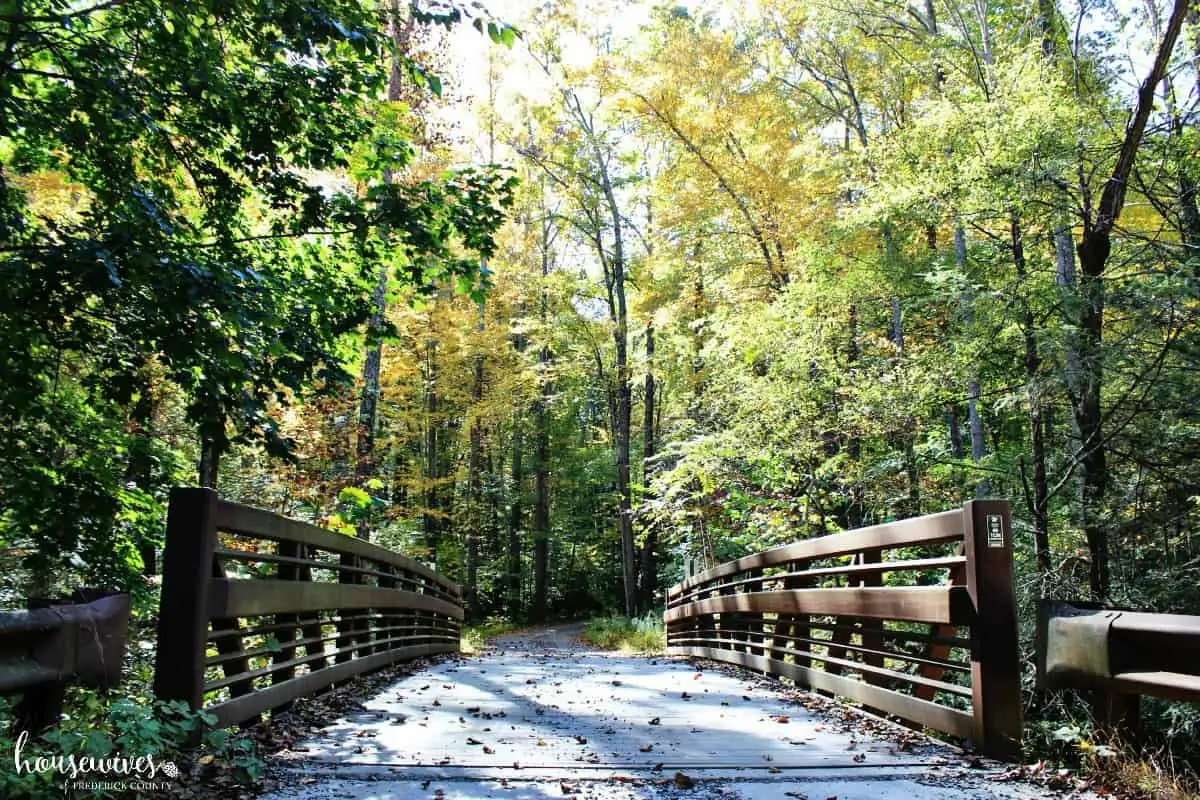 After we explored Mountaindale, I decided to google it to get some information on the history of this area. I was so surprised how difficult it was for me to find any information about Mountaindale!
I did find, though, a Maryland Historical Trust document that I was able to get some history from!
According to the document, this area is officially called the Cold Deer Historic District. It's named after one of the early buildings, the Cold Deer Hunting and Fishing Club.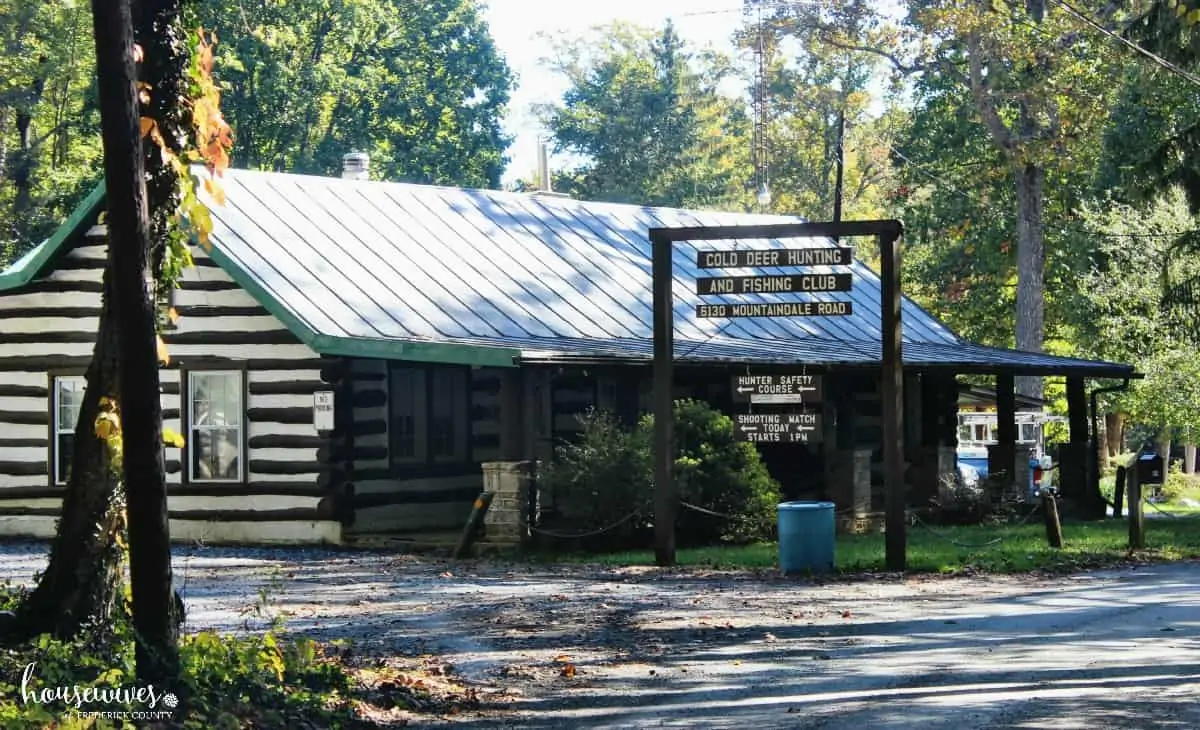 The Cold Deer Hunting and Fishing Club was built in 1943 and it helped establish the character of the district.
This area is known as Mountaindale to the residents.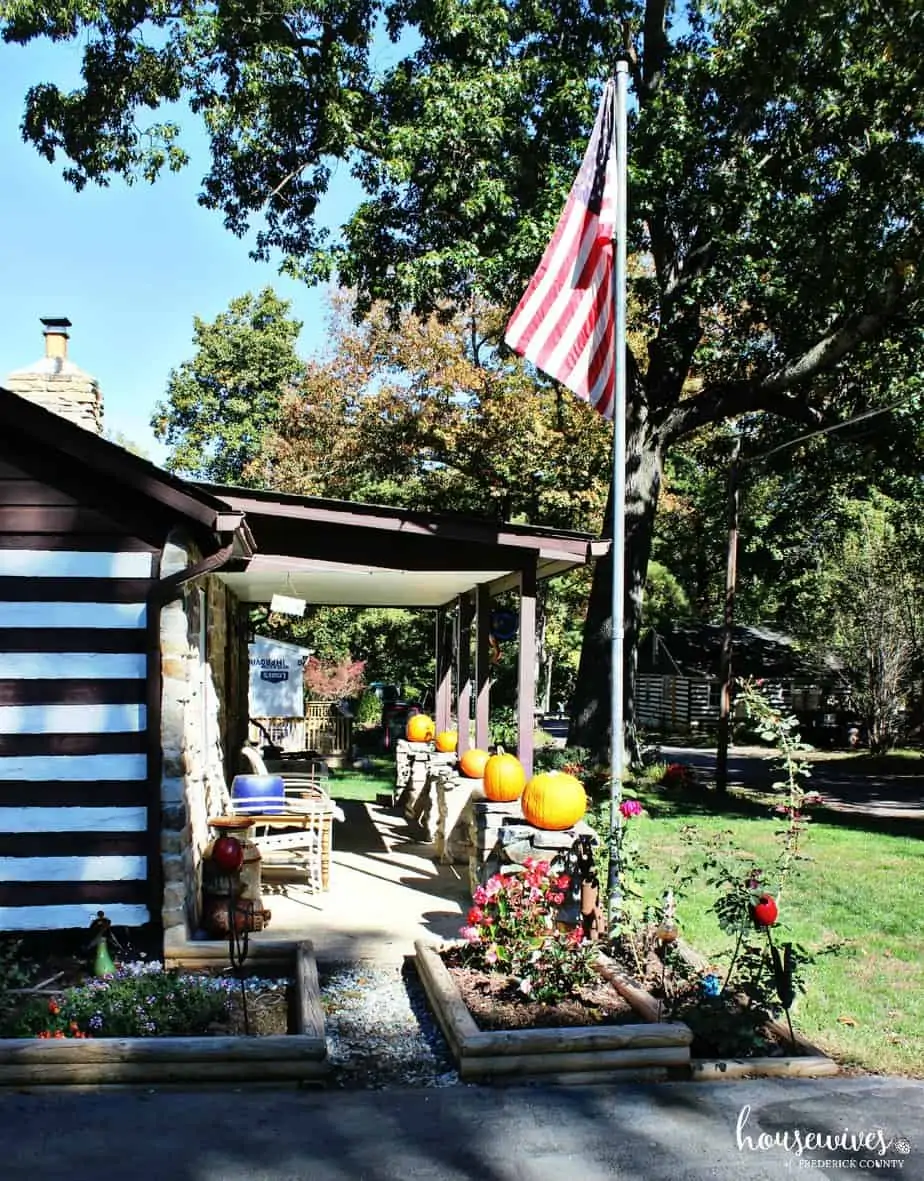 There are 25 log houses in Mountaindale, constructed between 1935 and 1960. The rustic construction of these homes makes the area similar to a mountain camp that parallels the architecture and conservation trends of the National Park Service during the 1930's.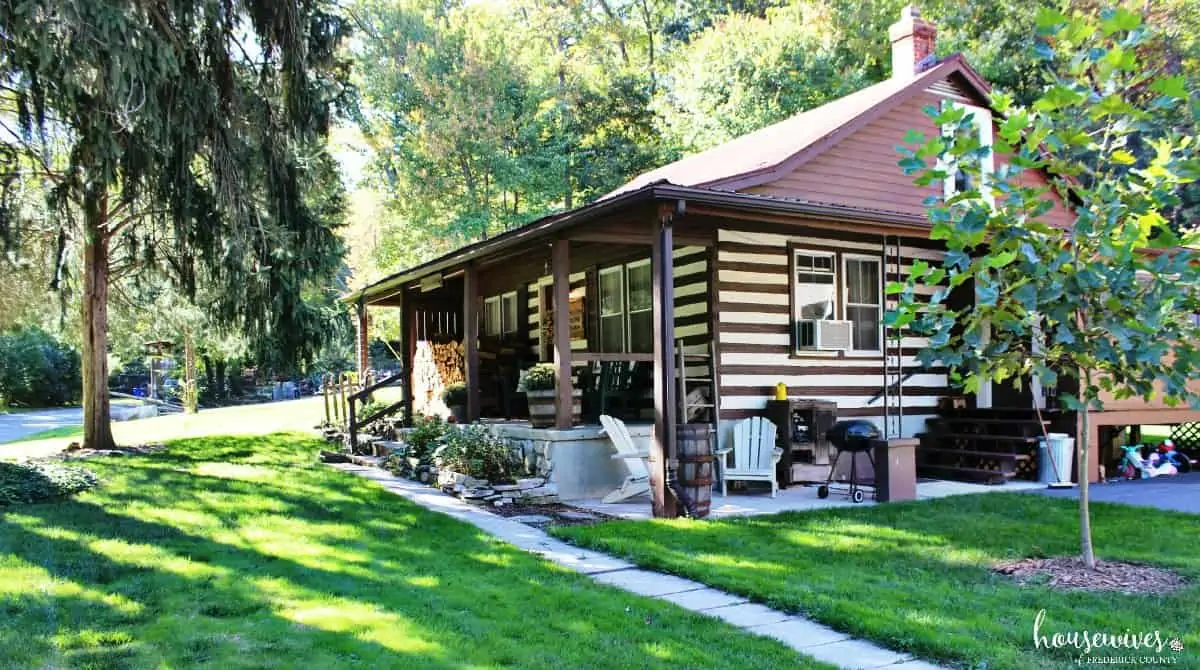 The cabins and the community itself is located on the slope of Catoctin Mountain, and it was influenced by resort and park pavilion architecture of the Catoctin Mountain Park, a project of the 1930's Civilian Conservation Corps.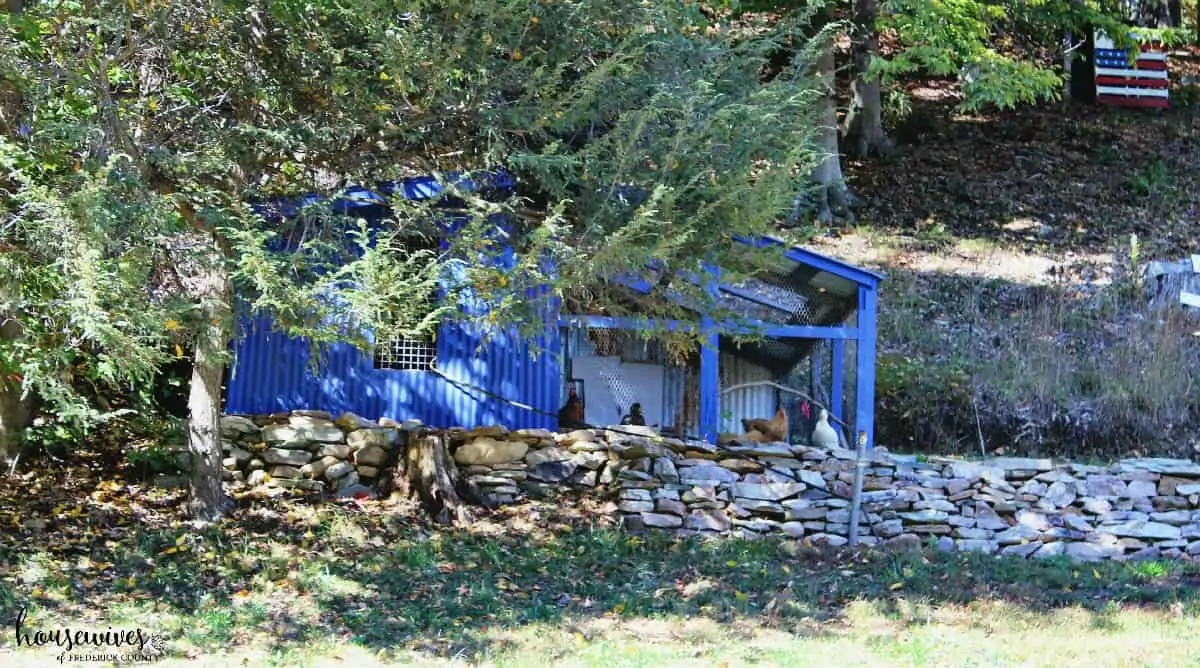 I love that a creek, Fishing Creek, runs alongside the log cabins in Mountaindale, and that the area is heavily wooded with evergreen and deciduous trees. And, this time of year, with the leaves turning differenct colors, it makes it even more of a special visit!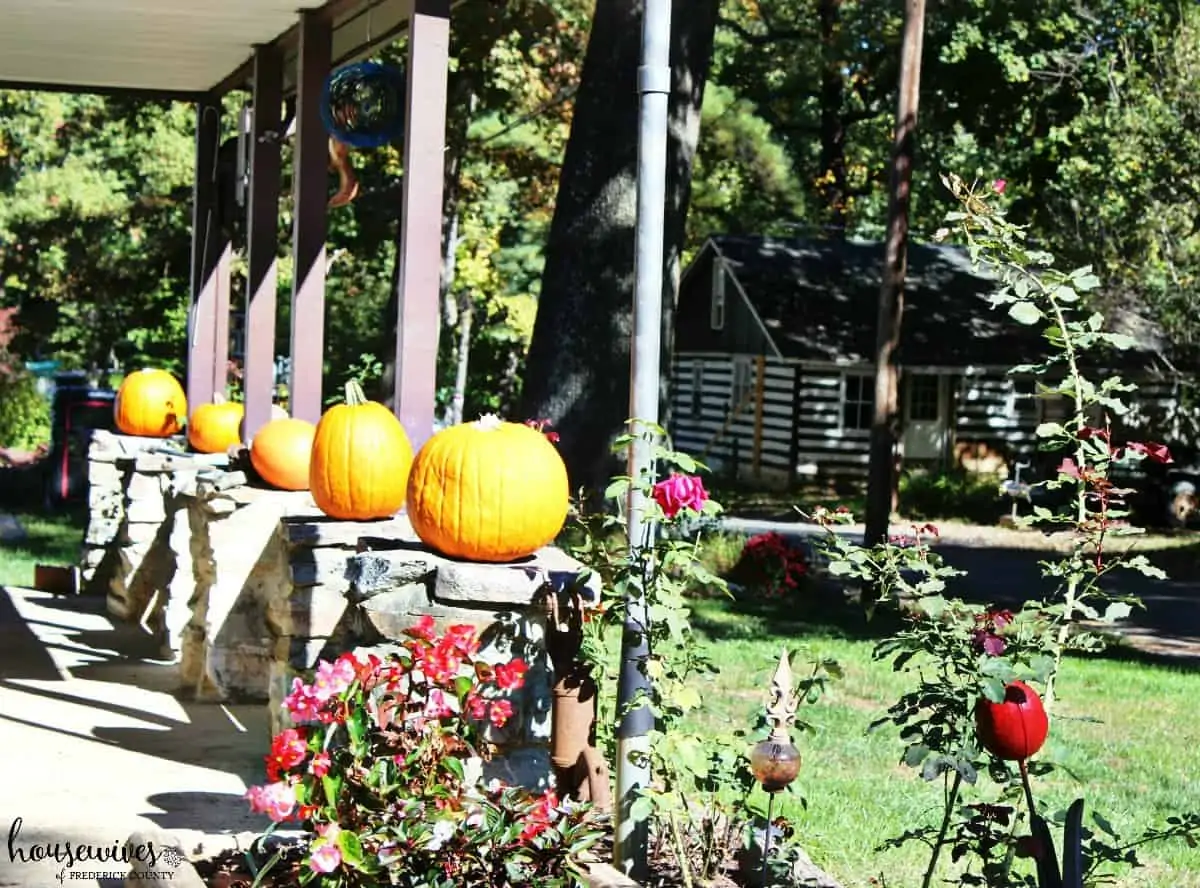 Evidently, one of the log cabins was built between 1830 and 1840 and it's associated with a demolished saw mill from the mid to late 19th century. It's called the Smith-Weddle House. Pam and I surely drove by it, but I don't remember which one it is – a great excuse to go back!
Also, one of the entrances to the Frederick City Watershed is located at one end of Mountaindale. It's really a nature-lover's dream. Close to this entrance, we found a home with a very Halloween-y decoration!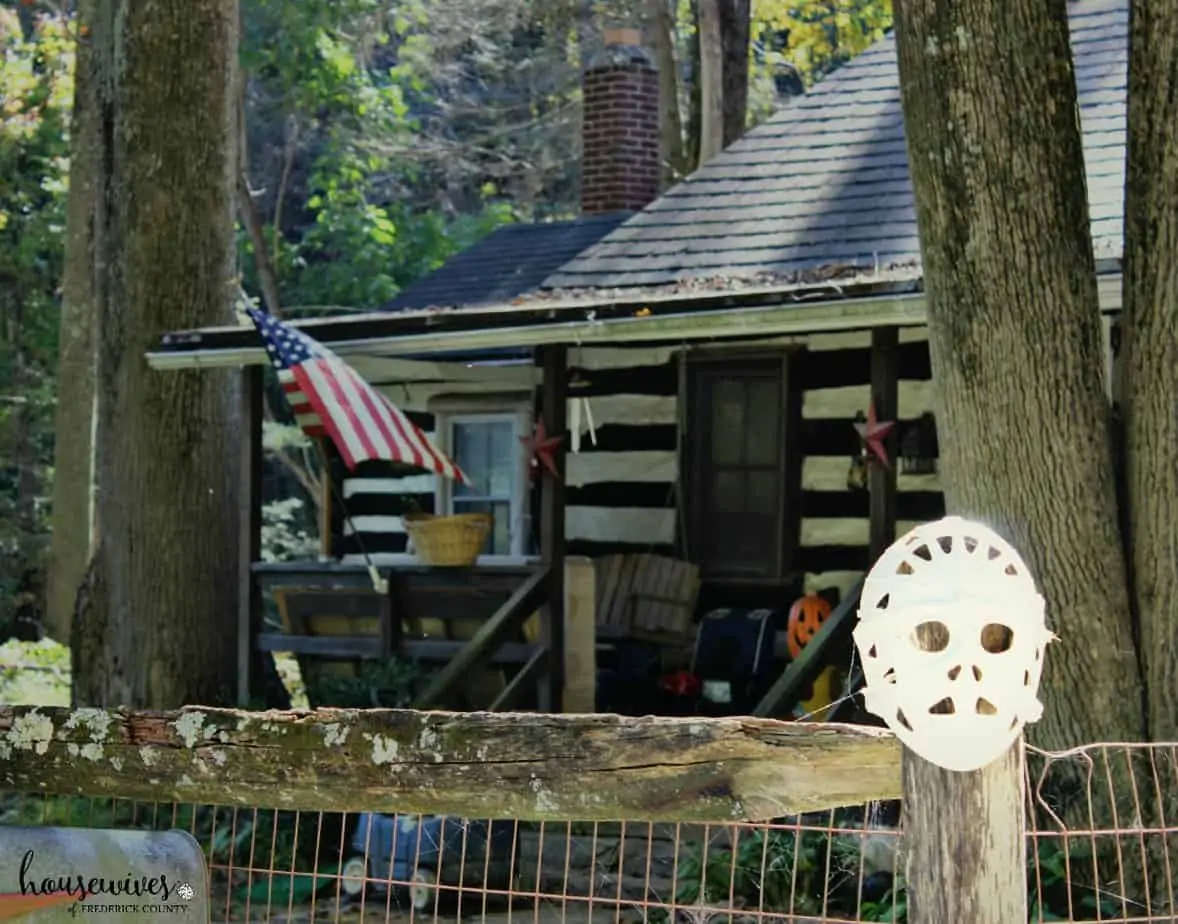 So, if you're like my husband and I, you enjoy the occasional "Sunday drive", and like to explore and discover different parts of Frederick County – then, take a little detour to Mountaindale on your way to an apple orchard! You'll feel like you're a million miles from home, but yet, if you're like me, you'll feel like you could make it your home!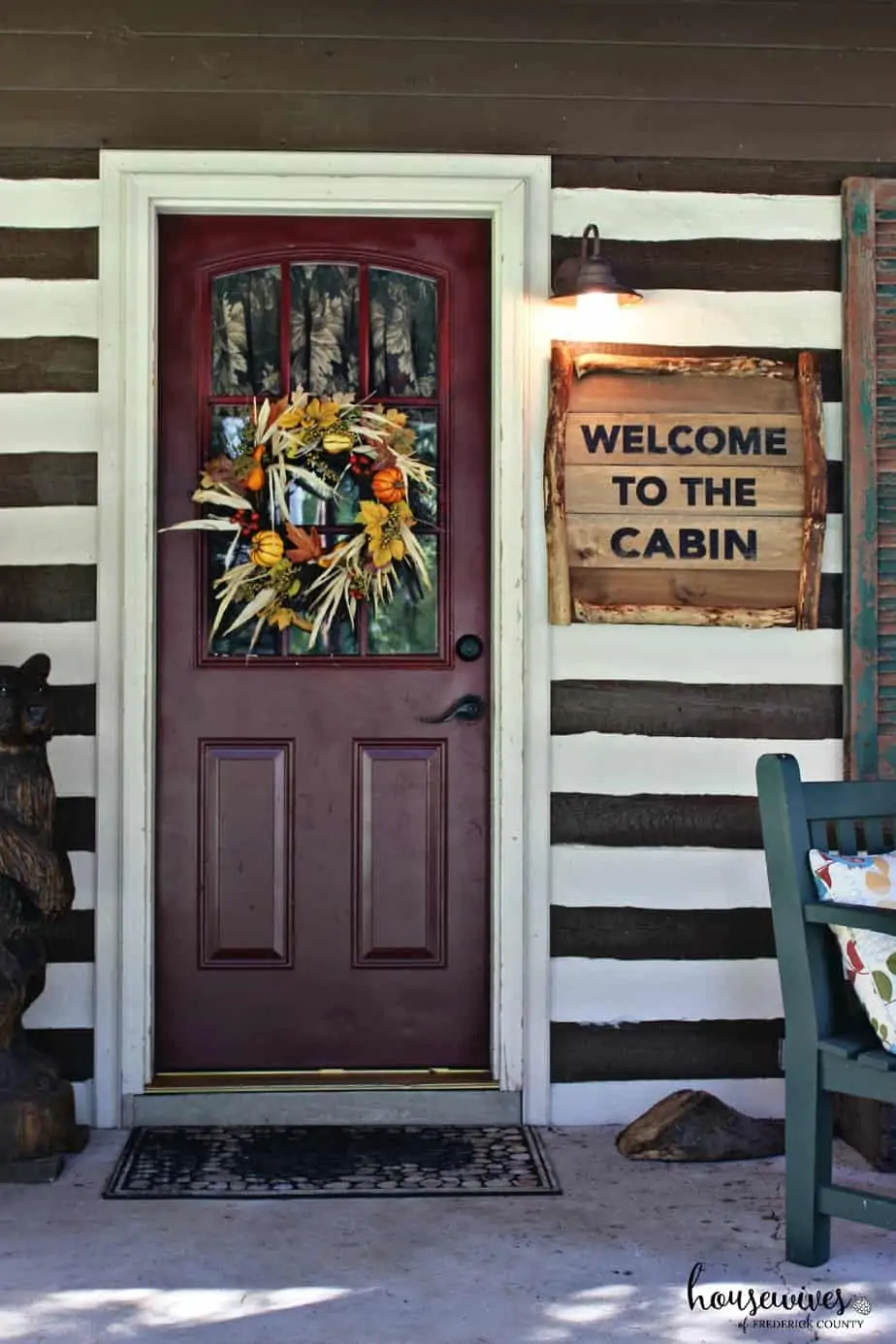 For local Fredericktonians – do you know of any further history of Mountaindale? Share with us in the comments below!