Did you know that National School Backpack Awareness Day is this week?  It falls on September 16th this year.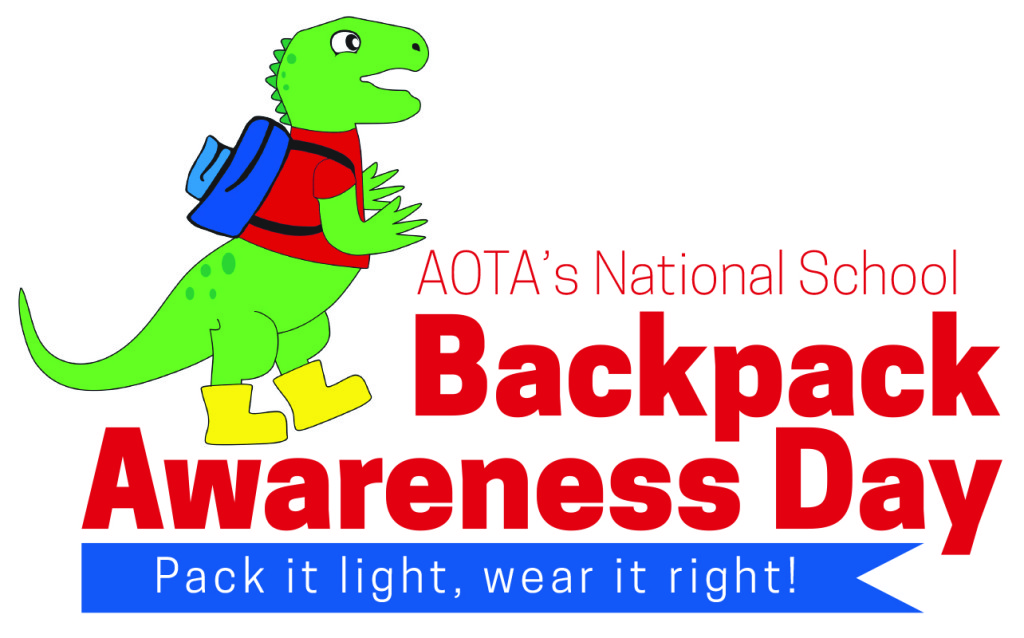 The American Occupational Therapy Association (AOTA) founded this day and asserts:
"Join AOTA and occupational therapy practitioners, educators, and students across the country as we help others Live Life To Its Fullest by avoiding the pain and injury that can come from heavy backpacks and bags. Students, parents, educators, school administrators, and community members will learn safety tips to stay protected from back pain throughout life. You have the chance to help by organizing local events and educating people of all ages about proper bag usage. Teach others how to properly choose, pack, lift, and carry various types of bags—including backpacks, purses, briefcases, and suitcases."
As an Occupational Therapist, my job is to facilitate independence, safety, and the most optimal quality of life for my clients. 
As a parent, I want the best for my kids, and I want to help THEM be as independent, safe and happy as possible. 
So, back when my oldest was in middle school a few years back, I noticed that he was transporting every single book, notebook, folder and school supply to and from school.  
I became very concerned!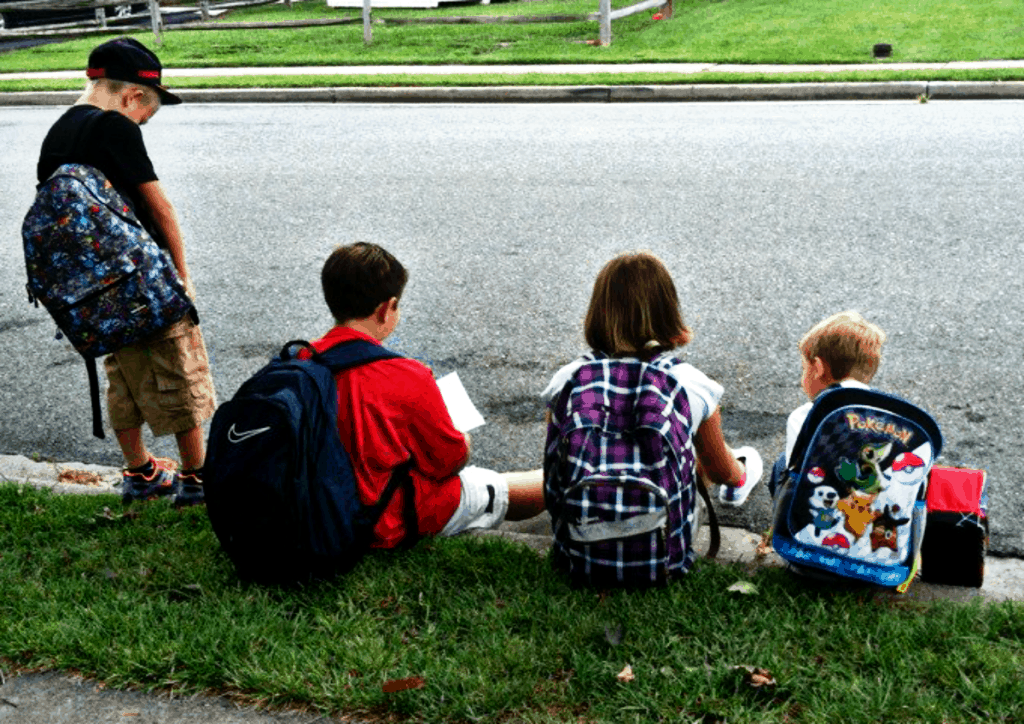 The school that my son attends does not allow standard backpacks to be used between classes.  The kids are allowed to use a standard backpack to and from school, and they are allowed to use a knapsack-type bag while in school.  My first instinct was to blame this policy and to get to the bottom of the reasoning behind it. 
It turns out that after the tragedy of Columbine many schools upgraded their safety/security policies, and this backpack policy was born.  I guess the belief is that kids could potentially smuggle illegal things easier in a larger backpack than in a knapsack.
After several e-mails with the principal of my son's school, it was recommended that the logistics of my son's day be investigated to see if he could be more efficient with going to his locker in between classes vs. just carrying everything all day. 
After drawing his daily route from class to class on a map of the inside of the school, I realized that he could have been going to his locker several times during the day, with no problem, to switch out necessary books, supplies, etc. 
Problem solved!
So, instead of my son carrying what felt like 20 pounds on his back all day, everyday, in a knapsack-type bag, that is in NO way designed to carry that amount of weight, much less provide the proper support to the wearer – he is now carrying only what he needs and is a much happier kid! 
And his momma is happy too! 
And ya know what that means…… if momma's happy, everyone's happy!
Moral of the story:  Pay attention to what your kids are doing, and definitely don't take your children's word for things – INVESTIGATE! 
My son is an excellent student and just an all-around good kid, so I assumed that he TRULY did not have time to visit his locker in between classes. 
I'd like to think that I've saved some back and neck strain in his future 🙂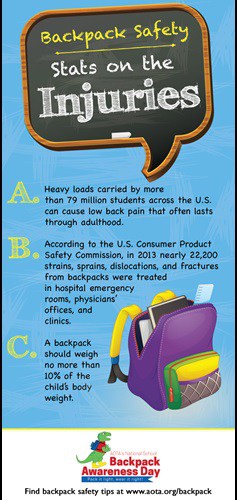 For more excellent information about Backpack Awareness, visit AOTA.org  for free printables, stats and resources!
Cheers to healthy backs and a great school year!
Terri is married and has 2 sons – both high schoolers! She has lived in Frederick since 1994 and absolutely loves exploring and discovering new parts of our town.
read more...