It's the new year and I am ready for a fresh start with my new and REnewed life goals.
Whether my goals are to lose weight (hello mirror!), eat healthier, get more exercise (yes, walking shoes, I see you!), get more organized (raising my hand!), or spend less time on my phone (me!), the new year is my time to reflect and regroup.
New Year, Fresh Start with Trop50
For me, one easy life goal is to drink less sugary drinks.
Water is now my friend. I now order water at restaurants instead of soda and I drink it at home.
BUT, sometimes I just miss flavor!
In the mornings, I need that tangy, fruity taste in my mouth to wake up my tastebuds.
That's why I love to drink Trop50 juice beverage for breakfast.
Trop50 has 50% less sugar and calories than regular orange juice.
And to be honest, I truly don't notice the difference in taste! It's just as delicious.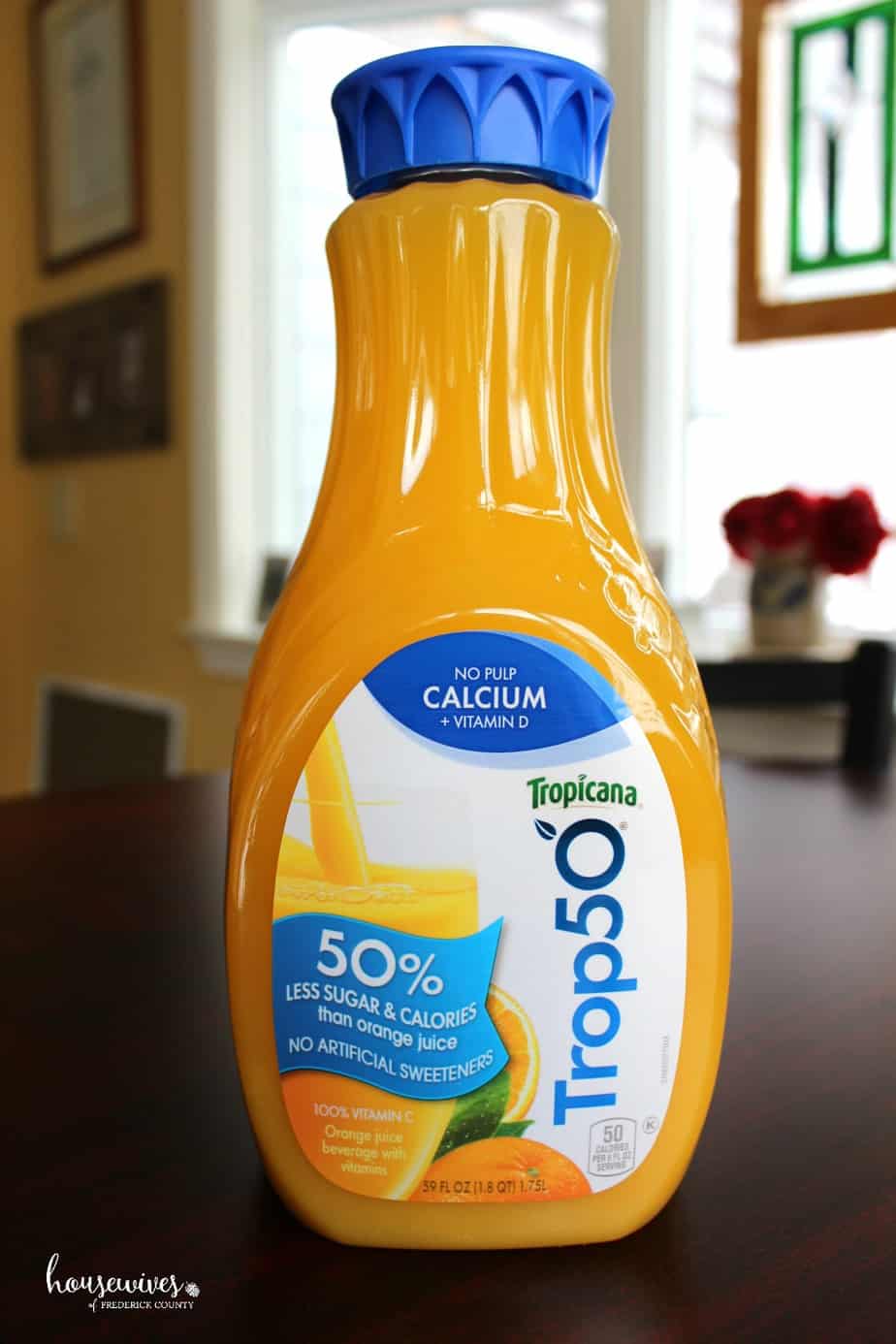 Trop50 offers a wide selection of flavors, all with no artificial sweeteners.
I personally love any no-pulp variety of orange juice.
So, Trop50 No Pulp + Calcium and Vitamin D happens to be one of my faves.
Each 8 ounce glass has a good source of potassium and 100% of your day's vitamin C.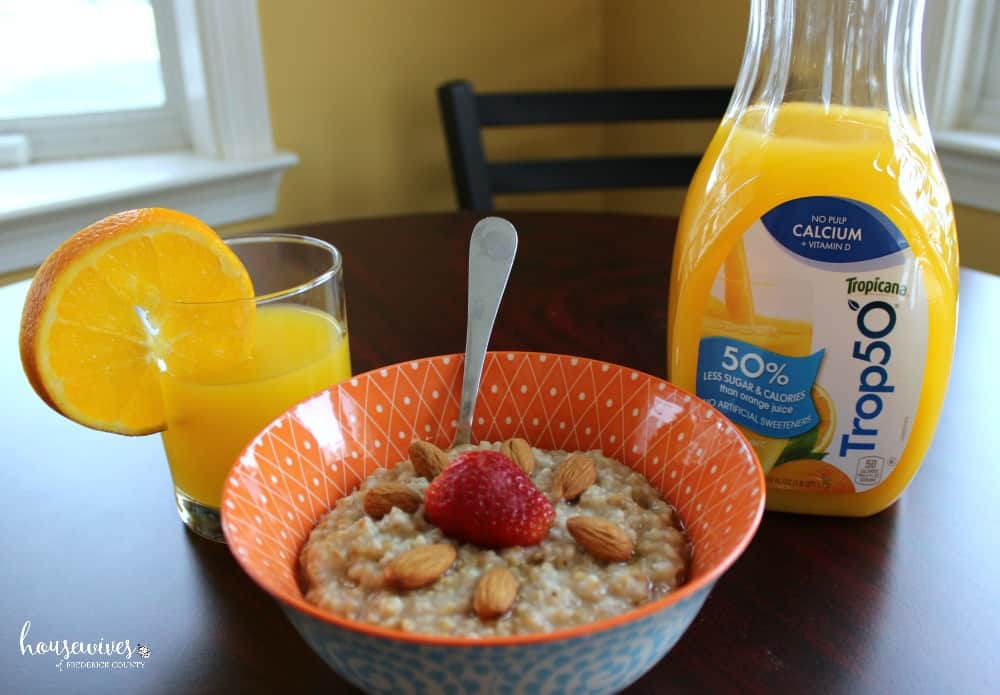 I always feel more energized and ready for whatever the day has in store for me when I drink Trop50 and eat a healthy breakfast.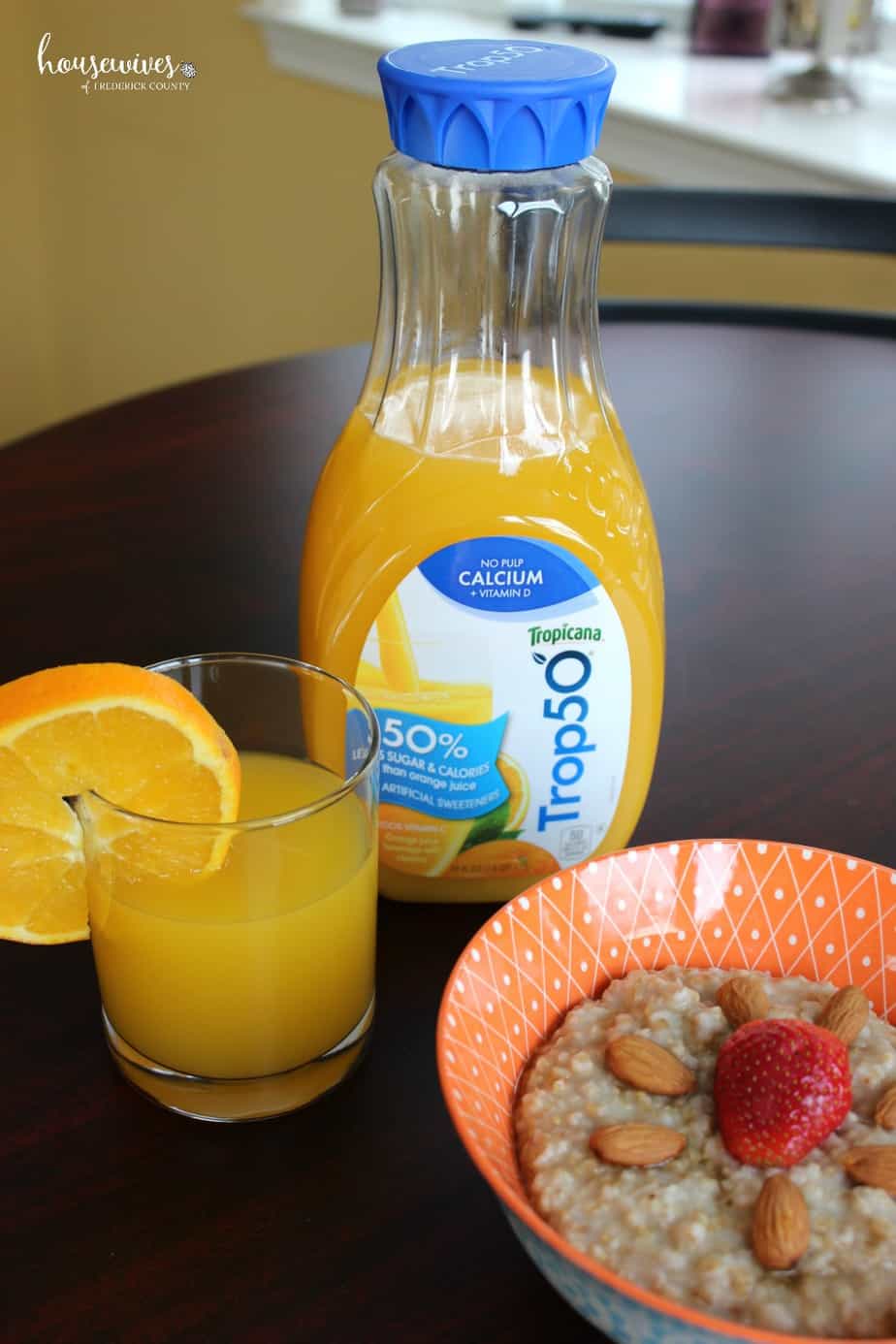 A nice bowl of steel-cut oats with honey, almonds and a strawberry on top, along with my glass of Trop50 makes for a perfect start to the day.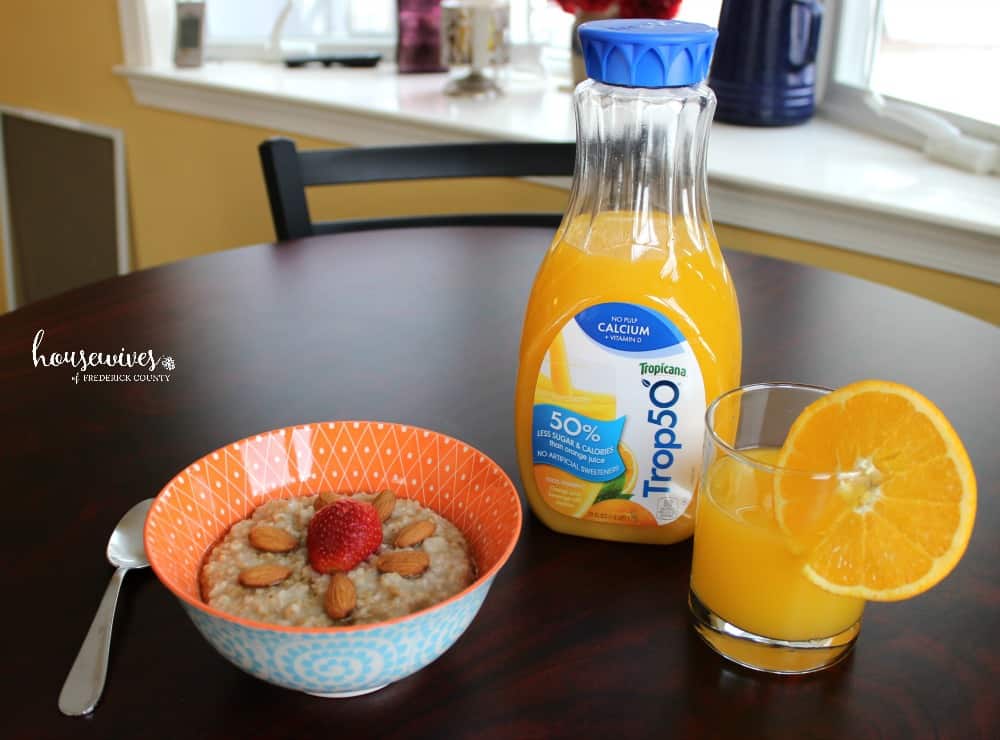 Eating a solid, healthy breakfast and drinking Trop50 is a great start to working on the rest of my goals of getting my walk in and eating healthy the rest of the day.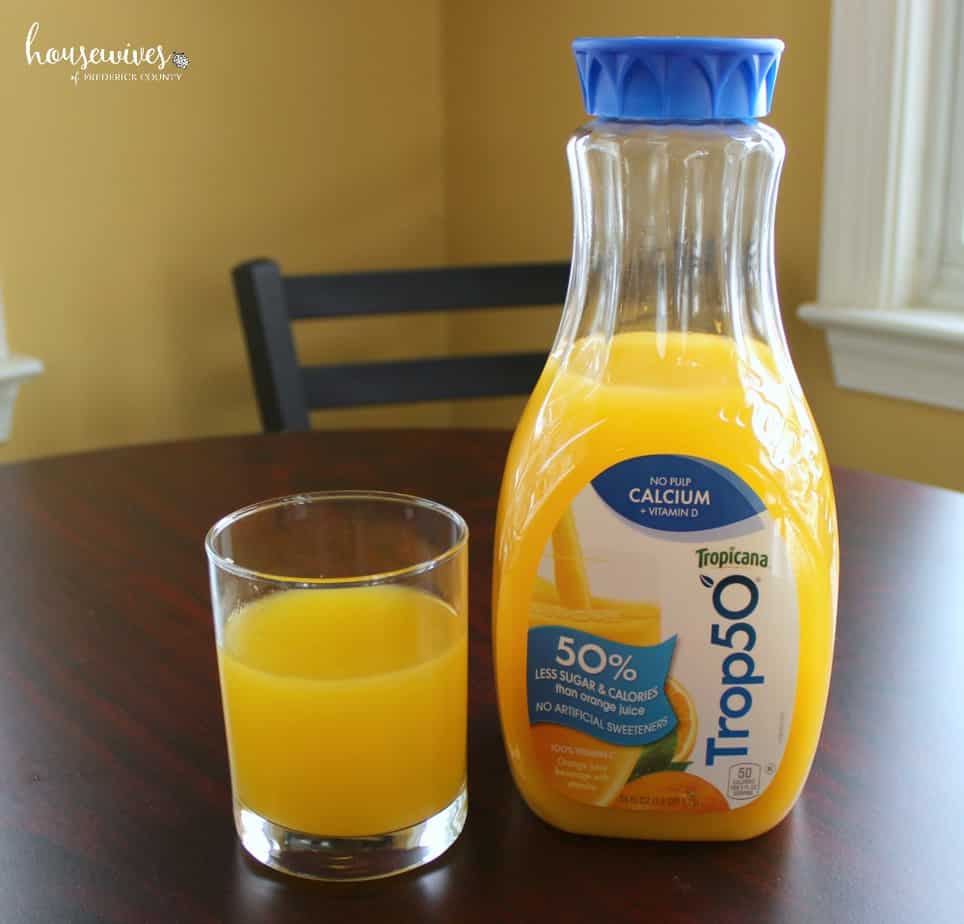 As for reducing time on my phone and getting more organized?
Well, let's just say I'm working on it!
I was selected for this opportunity as a member of CLEVER and the content and opinions expressed here are all my own.

Pam is married and has 1 son – a middle-schooler in his teen years. She followed Terri to Frederick in 1999. She absolutely loves going to yard sales and estate sales and finding hidden treasures.
read more...