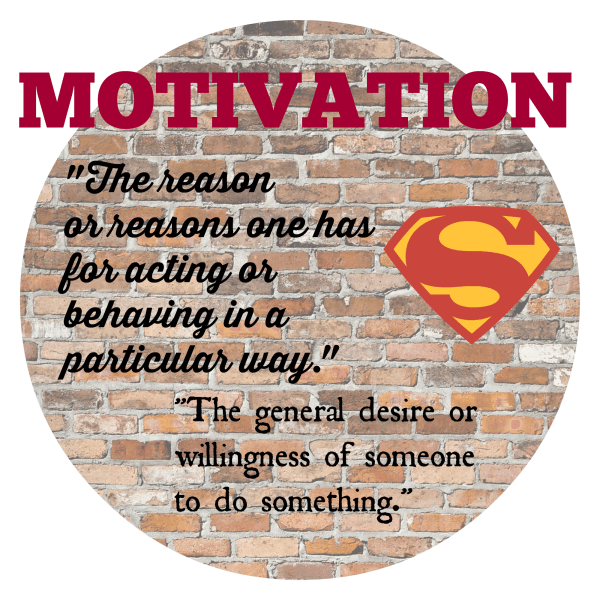 So, this was our fourth week at The X-Project! When we walked into The X-Project gym for that first time to talk to Michael (Owner/Head Coach) and Kyle (Strength Coach/Functional Movement Coach), Pam and I KNEW that we were making one of THE most important decisions in our lives. On that day, we decided to commit to changing our bodies in order to regain our health and overall wellness.
After making that decision, I knew that we had taken a HUGE step toward changing our lives! Then, as you know if you've read our journey thus far, we began to experience the work-outs, guided by these two young men who are knowledgeable, approachable, accountable and so much fun!
Motivation, up until now in this journey at The X-Project, has not even been an issue for me. We have developed a routine of going into the gym three mornings a week, and it has just been something we do now – like brushing your teeth when you get up in the morning.
Well, this week, our fourth week, has been a little different for me.
On Monday, it was a brutally cold day and I was running late getting to the gym. I was rushing to get there on time, and walked as quickly as I could into the building. When I opened the door to the gym, the class was already in session. So, I jumped right in, trying to do what everybody else was doing – modified to my ability of course.
This particular day was hard for me. My back was extra tight (probably from rushing and not doing a warm-up), and I guess it was one of those days when I just wasn't "feeling it".
I know that there will be days like these throughout this journey. I guess I had forgotten (from previous times in my life that I've strived to stay on a work-out regimen) that I'm not going to be energetic and feeling strong for each and every work-out. But, I did what I could and I finished out the hour class.
When Pam and I were supposed to go back to the gym on Wednesday, we ended up having to deal with a personal issue with our mom due to the snow in the weather forecast. And, then on Friday (when I was SO ready to get back to the gym), the kids had a 2 hour delay due to the extremely low temperatures, which made it impossible for me to get them to school AND make it to our morning class at the gym.
In the past, these types of obstacles were enough to throw me off track. Keeping my motivation to stay on this track is VITAL for me.
I truly think that the opposite of motivation is denial. And, let me tell you – I AM the queen of denial.
But, without getting any more wordy than I already have – I'll show you what my motivation is. It's THIS guy right here.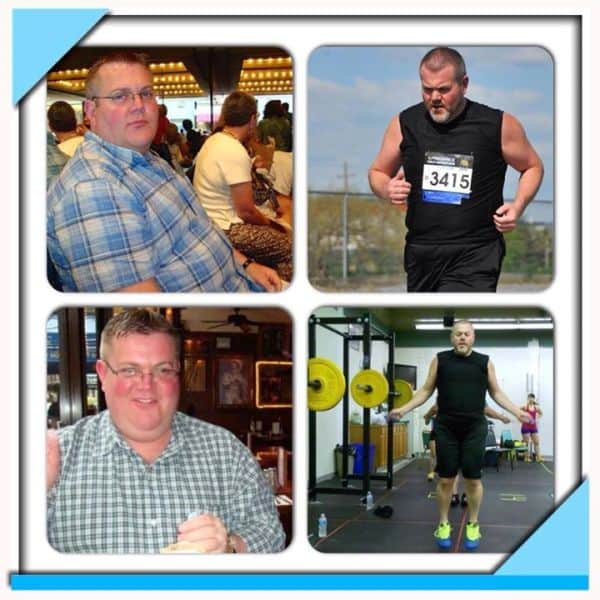 John is the REASON I'm here on this journey.
If he hadn't forged the path and made it into our local newspaper with his story, I KNOW that I would still either be "blissfully" in denial, or struggling with finding the answer to this madness of being overweight and unhealthy.
I do believe that things happen for a reason, and that God puts people in your life for a reason.
Here is John's story:
"At age forty I weighed over 300 pounds, took 16 prescription pills daily, my life was out of control and excessive food consumption was leading me down …a path of physical and mental deterioration. My cocktail of medications was intended to treat: diabetes, extremely high cholesterol, sleep disorders, acid reflux, anxiety and depression. Life was miserable, I endured work, ate as much as possible and attempted to sleep as much as possible to escape and avoid reality. In short I felt completely rotten twenty-four hours a day.
All of this combined to create a level of self-hatred that made life hardly worth living. In fact I frequently contemplated ending my life. Being overweight has been a life long struggle. I began my war on fat in middle school and tried every method in the book in order to lose weight: mainstream diet companies, counting calories, over-the-counter diet pills, prescription diet pills, gimmicks from infomercials, prescribed workout routines at local gyms, vegetarianism, and the list goes on. With each plan I usually lost some weight but it was never permanent.
The weight came back and my sense of failure increased. Like many people I was trapped in a vicious cycle of spending money on the latest fad and getting no sustainable results. Sadly, throughout these years of battling my weight there was no place in my thinking for true fitness, good nutrition, or athleticism. My one and only desire was to be skinny, not healthy.
In my mid-thirties a lengthy list of weight-related medical issues began to accumulate. I tested positive for type II diabetes, my "good" cholesterol was extremely low, my "bad" cholesterol was off the chart, I had trouble sleeping and was diagnosed with sleep apnea, and my acid reflux disease was so severe that the majority of the time I felt like there was a raging fire in my chest. My deteriorating mental state led to being diagnosed with severe depression and anxiety. My joints and body ached all the time and I experienced severe knee and ankle pain. My body and brain was screaming due to the abuse I was inflicting upon it. I was trapped inside of a giant suit made of fat that constricted my every move and every thought.
I was a food addict, and I thought that my only source of comfort at the time was to continue to feed my addiction. A typical evening meal during this time usually consisted of two super-sized fast food meals with a super-sized diet soda. Back at home I would cover everything with a bottle of ketchup and devour the whole lot in a matter of minutes. Even though I would feel sick after eating this much I would have a family-sized dessert loaded with sugar. Weekends were reserved for binge eating when I would consume enough food for several people. I ate to dull the pain, I ate to cover the guilt, I ate because I was depressed and angry——–I was trapped in an endless circle of self-destruction.
Clearly my life was completely out of control and none of the so-called medical professionals were giving me the tools I needed to stop the madness. Their prescribed cocktail of medications treated the symptoms of my disease, but in reality they simply enabled me to continue down the path of self-destruction.
So what happened to cause me to change my horror story into a success story? At about age 40, while I was staring at the medicine bottles one morning it occurred to me that I had several options available to me and that I needed to make a choice on the spot. 1. I could do nothing and die an early and miserable death. My father died at age 46, blind, bedridden, his body ruined by diabetes and poor decisions. I knew exactly how my story would end if I chose this path. 2. I could take the easy route and end my life. I've had several friends and a grandfather who took their own life—this was a very real option for me at the time. 3. I could continue to support the medical professionals by having gastric bypass surgery and taking more pills to mask the symptoms while ignoring the disease. 4. I could continue to put my faith in the latest gimmicks that guaranteed a quick fix….knowing full well that none of those gimmicks would be a lasting solution. Or 5. I could get a grip on reality, take control of my life and make some substantial changes that would get me to a better place mentally and physically.
Somehow I found the strength to select the last option. After an exhaustive search I found a therapist who very frankly told me what I needed to hear, not what I wanted to hear: get off the prescription pills, get on an exercise program, and take immediate steps to improve my overall health and quality of life. He did not allow me to make excuses and forced me to face my fears head on. He forced me to take responsibility for my life and enabled me to take control of my destiny.
In April of 2010 I began by walking—walking just five to ten minutes at a slow place left me sweaty, completely winded, and with screaming joints. I slowly increased my speed and distance until I could run comfortably—but I would only run in the dark when no one could see me. After about a year I was doing daily runs that had turned from work into fun, and I would do them in the sunshine. However, the weight was not dropping as I had anticipated it would. My food intake still consisted mainly of processed and fat free foods high in carbs, low in protein and containing no real nutritional value. My diet was infinitely better, but it was not a diet that would allow me to reach a truly healthy state. However, I remained convinced that if I just kept running and eating what I now know to be empty calories I would reach my goal of weighing150 pounds—-I would eventually be skinny.
In August of 2011 my desire for better results gave me the courage to walk into a local gym. Just walking into a gym was a huge and terrifying step—this would be entering the public arena. In addition to the medical issues my shame eating effectively turned me into a recluse who to the greatest degree possible avoided public places and human contact. The idea of working out in a public space with other people in perfect shape created an immense amount of anxiety, fear, and panic.
Fate intervened and I met a personal trainer, Michael Gaines, who literally saved my life and made it worth living again. Much like my therapist, Michael told me what I needed to hear instead of what I wanted to hear. With Michael's help I learned that being healthy isn't about being skinny. It's about being strong both mentally and physically, it's about being educated, it's about being persistent, it's about being relentless, it's about taking risks, and best of all it's about eating good food—-a lot of good food! It is NOT about a number on a scale, it is not about existing on a cocktail of prescription medications, it is not about living in fear and making excuses. It's not about hiding from the world; it's about working hard and feeling wonderful. It's about recognizing and correcting weaknesses and having the self-confidence to be who you are meant to be.
My journey with Michael began with implementing a new diet in which protein ruled and fat was not a bad word. Physically I was a complete mess, I had little to no degree of mobility and all manner of exercise except for walking and running was completely foreign to me. Joint by joint and muscle-by-muscle we mobilized and added new exercises to my repertoire and within a relatively short period time a real transformation began: • I gained strength • My fat percentage decreased and my lean muscle mass increased • The prescription meds went away one by one • My cholesterol equalized • The diabetes disappeared • The reflux improved • I could sleep at night • The depression disappeared • The anxiety disappeared • Life became a joy • And the list goes on…my list of accomplishments is significantly longer than my list of woes had been at 300+ pounds.
Fast forward to 2014: I don't really know what I weigh today, nor do I particularly care. The number on the scale is not my measure of health and happiness. Here's what I do know and care about: • A couple months ago I ran the Frederick Half Marathon • I can dead lift over 345 pounds • I can squat nearly 300 pounds • My bench press, overhead press and other numbers continue to steadily increase • I am proficient at jumping rope and am closing in on double unders • I can do push ups and sit ups • By the end of summer I plan to be able to do pull ups • I enjoy going to the gym 5 – 6 times per week • I enjoy yoga • I enjoy eating as much real food as I want • I only take one prescription medication instead of 16 • I look forward to going to my current gym every day (The X Project) • I look forward to daily workouts with my trainer, Michael Gaines • I cherish the new family I've made at the gym • Life is wonderful.
My list of ailments has turned into a list of never ending accomplishments and rewards. I did the work, but without the guidance of my trainer, mentor and friend Michael Gaines I dread to think where I might be. I am 46 years old, I have outlived my father who succumbed to his addictions and afflictions and I have conquered the demons that convinced others to take their own life. I cherish each day and look forward to the ways in which I can challenge my body to do things I never thought possible. I feel healthy both mentally and physically, and now it's time to pay it forward.
I share my story in hopes that someone reading it may find the inspiration to choose to take the first step, no matter how small, no matter how terrifying, to a healthier life. It's never too late to improve one's quality of life—and everyone deserves to live happy and be healthy!"
Cheers to living happy and healthy!!
And, here's to a better week 5 than my week 4! Patience and the ability to recognize that there will be good days/weeks and not-so-good days/weeks will be crucial!
AND Pam and I are so looking forward to going to The X-Project's Metabolism and Training Seminar next week! They're offering this seminar, for free, to anybody who is interested in eating and moving correctly to help your metabolism work in the most efficient way! Click on the link above for dates and times!
Terri is married and has 2 sons – both high schoolers! She has lived in Frederick since 1994 and absolutely loves exploring and discovering new parts of our town.
read more...