To be a lifelong, diehard Washington Football Team fan is a huge part of my identity.
I grew up minutes from Washington, DC.
My entire family's routine every Sunday in the fall was to gather around the TV to watch Washington Football Team games and cheer on our team.
My Dad was a lifelong season ticket holder, so I have been fortunate enough to go to many games throughout my life.
Now that I'm a wife and mother (and thank goodness I married a fellow diehard DC football fan), we have the same routine to this day.
In good seasons and in bad seasons, they will always and forever be MY team.
Owning My Style and My Team's Pride
Because I'm a curvy girl it's been tough as I've gotten older with owning my style AND my team's pride all at the same time.
Curvy girls don't typically have a large selection of fashionable apparel in order to own their style and their team pride.
Thank goodness there's the Women's NFL Apparel Collection at NFLShop.com/Women!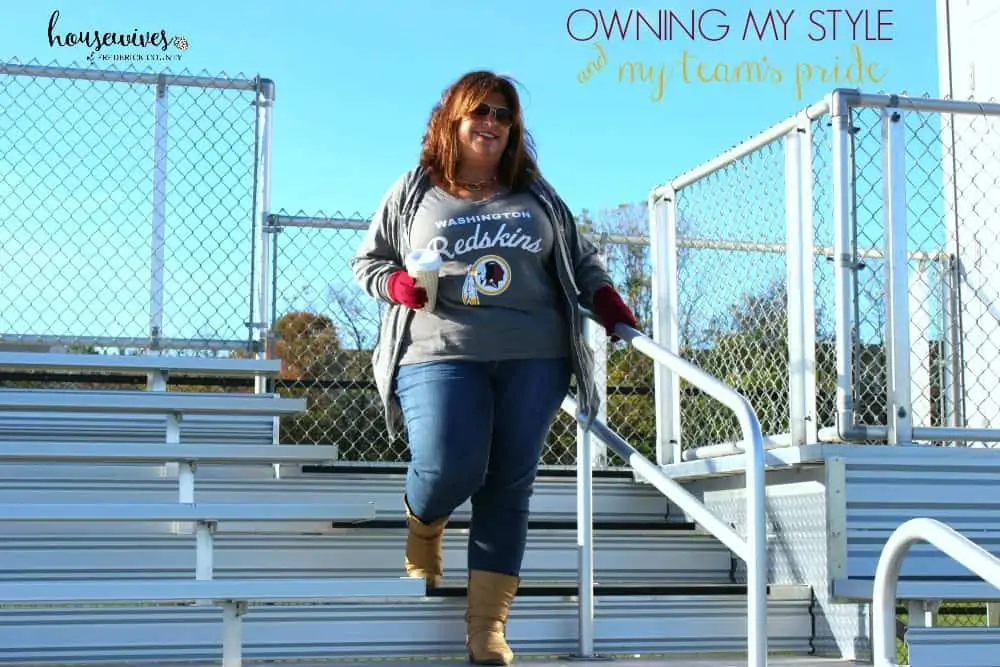 NFL Shop
NFLShop.com has a huge variety of style options for EVERY woman, including us curvy girls!
From jerseys to jackets and hoodies to hats, there's something for everyone and every style.
I was so excited to go to their site and actually find such a large selection in my size!
It actually took me some time to narrow down my choices!
I finally decided on this Soft as a Grape Charcoal Plus Size Script Multicount V-Neck T-Shirt and the Heathered Gray Plus Size Shadow Full-Zip Hoodie.
I'm absolutely thrilled with my selections.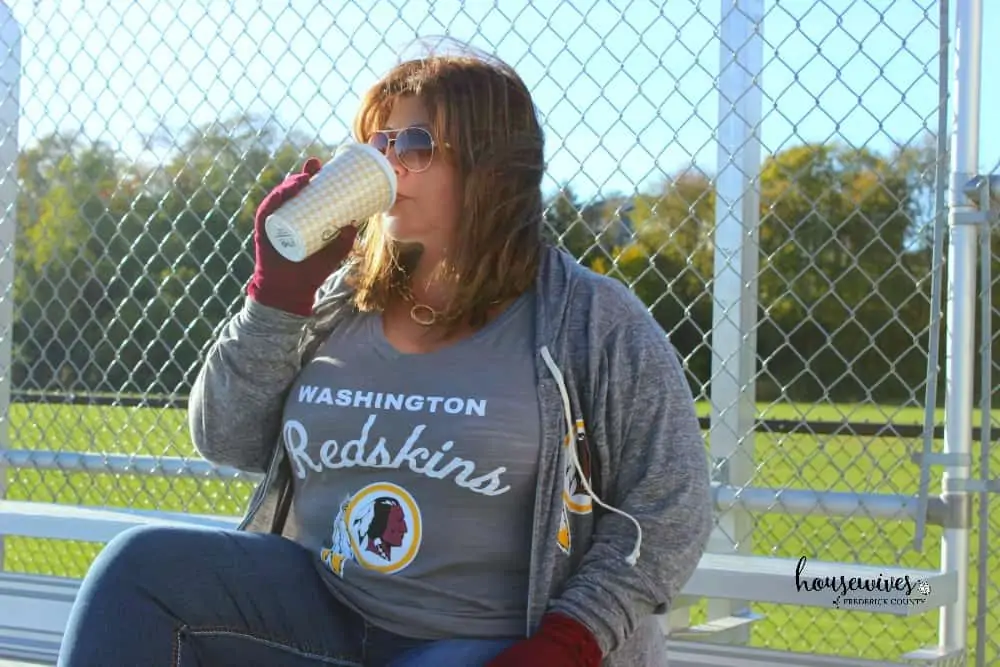 Now I can truly show off my pride for my team AND look good doing it!
Accessorizing with team's colors, burgundy and gold, are so easy!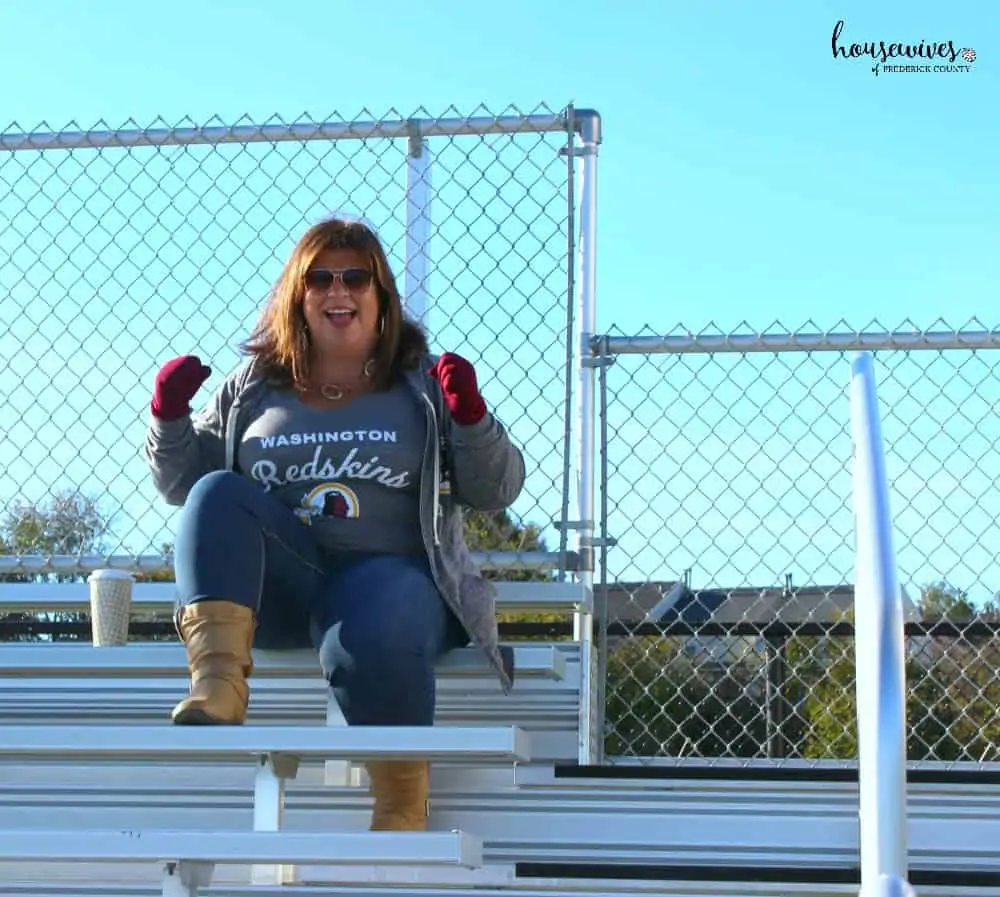 Pairing Accessories with My NFL Apparel
Along with my stylish NFL apparel, I can wear a pair of gold-rimmed aviator sunglasses, a gold chevron infinity scarf, my chunky gold necklace, gold hoop earrings, my tan boots, and my burgundy gloves.
My ensemble is complete and I can cheer on my team like a boss!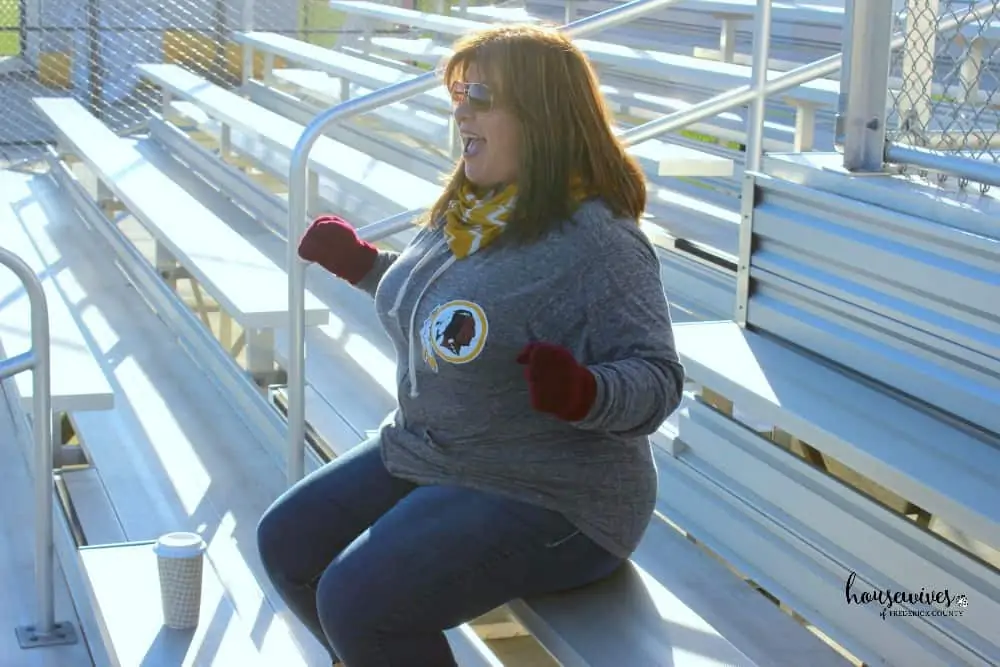 Wearing my newly acquired NFL apparel has inspired me to kick it up a notch with my Football Sunday game face.
AND I can wear my passion for my DC team on non-game days as well because that's how good I feel when I'm wearing it!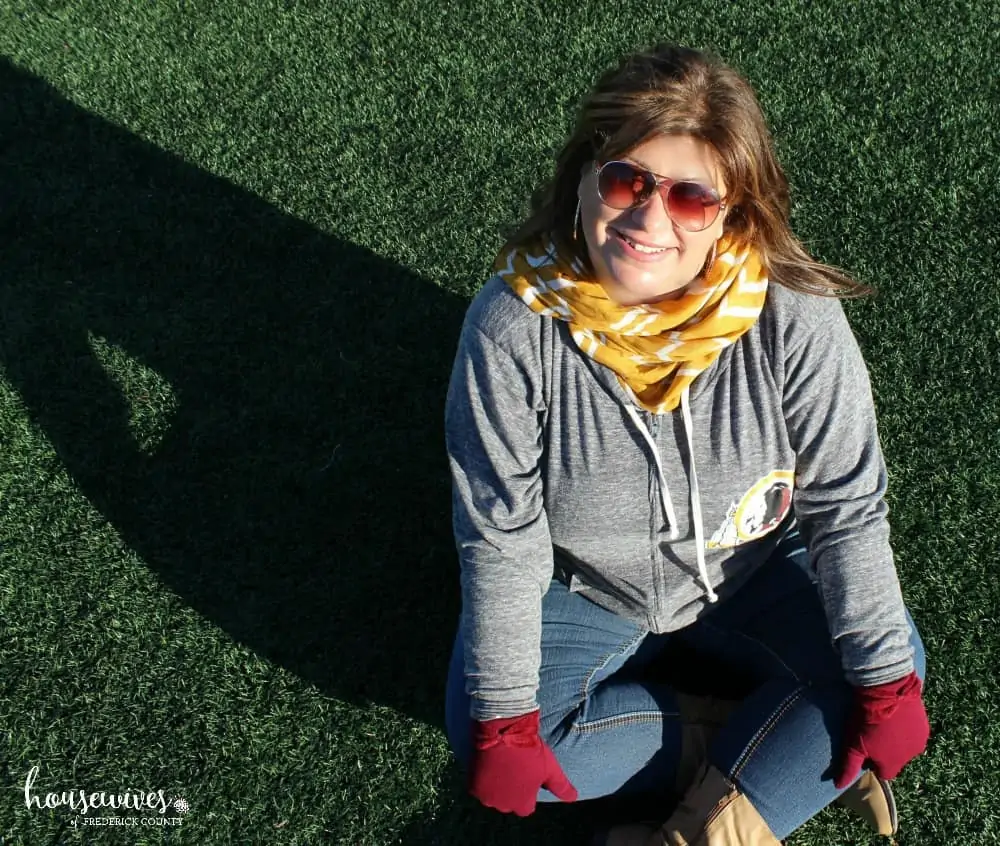 Now, whenever I go to a game, go to a friend's house or just go out grocery shopping, there's no doubt with whom my allegiance lies.