This time of year is the perfect time to pick wild berries and make a recipe out of them.
Since everywhere I look there are raspberries to be picked, I searched for and found a delicious Raspberry Crisp recipe from Taste of Home.
Raspberry Crisp
And the best part? It's very Weight Watchers friendly at only 7 Points Plus Value per serving.
I've never really been much of a raspberry eater.
But we just happen to have a bush of wild raspberries growing in our backyard.
My son has been obsessed with going out there every day to pick and eat them.
Since he's very particular about what he'll eat, I celebrate anything he eats that is healthy.
Unfortunately, my son could pick for hours on end and only get about a cup's worth of raspberries from our yard.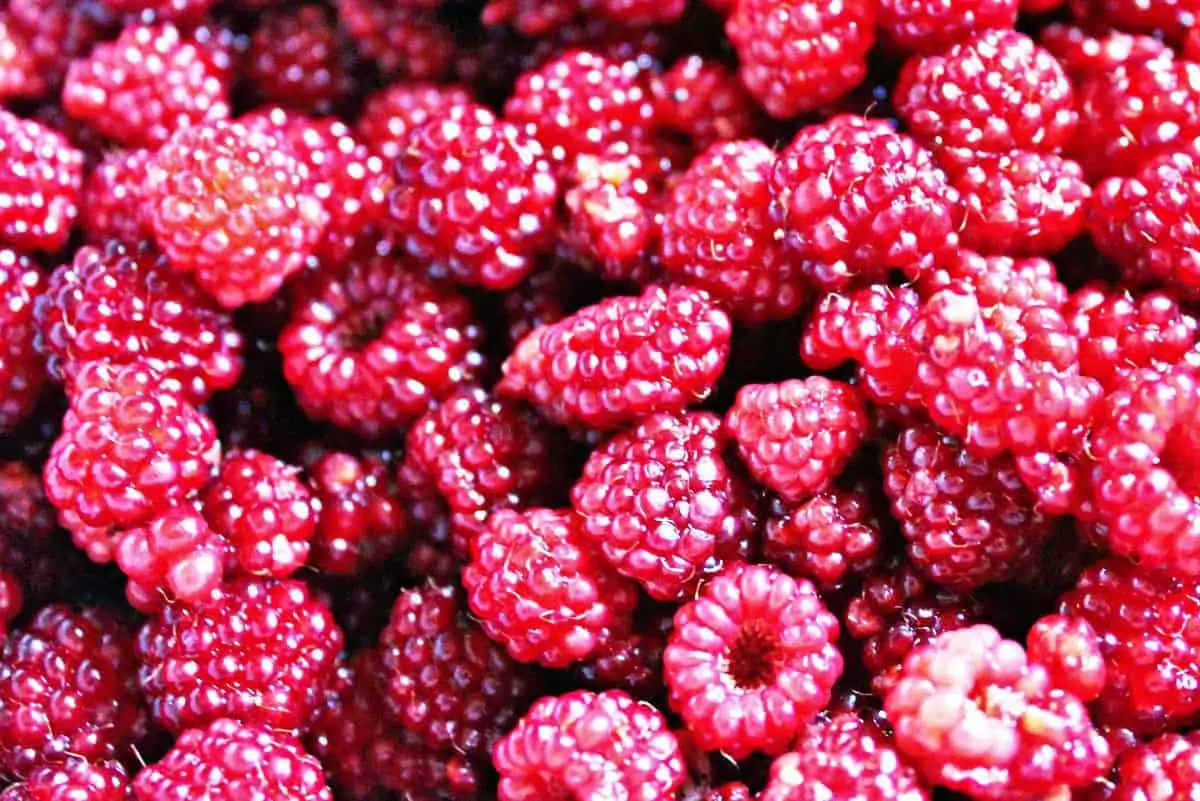 So when our friend, Mae posted on Facebook that she was inviting anybody she knows to come to her home to pick raspberries from the hundreds of bushes on her property, I jumped on it.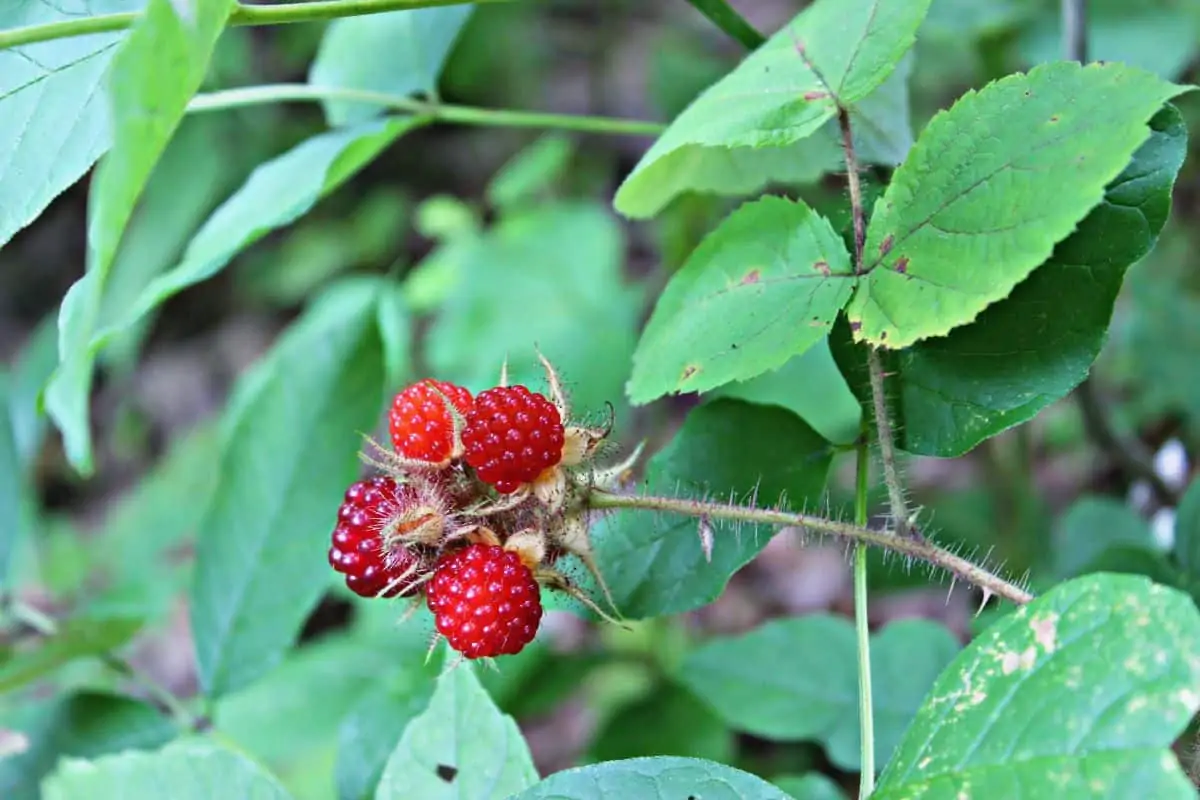 Nothing better than handpicked raspberries
I grabbed my son, Terri, and her two boys and we headed out to Mae's.
As we drove up the LONG driveway we could see the rows and rows of raspberry bushes.
We were so excited and couldn't wait to start picking.
I thought to myself, we're going to have buckets and buckets of raspberries.
I'm going to have to freeze them and think of some good recipes to make with them.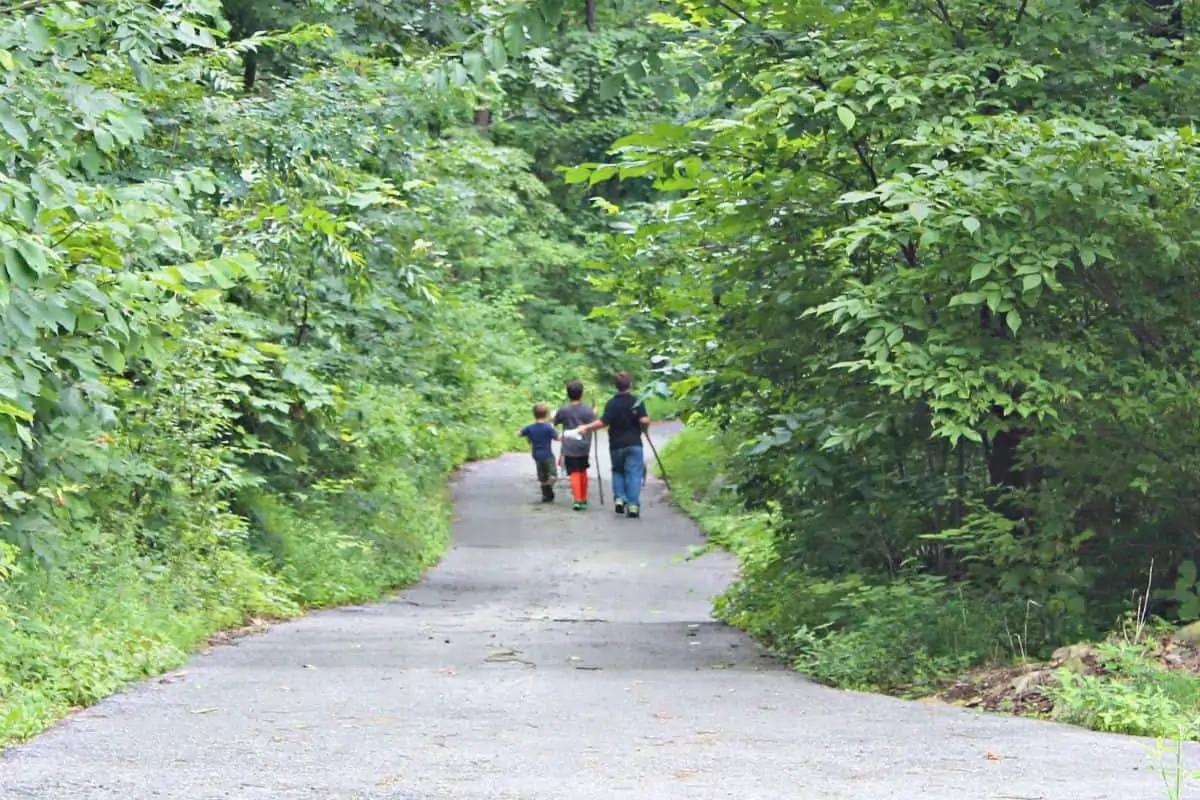 Our boys and Mae's boy set out down the driveway wearing boots, long socks, long pants and walking sticks.
It was hot, but fun!
There is a skill to raspberry picking
Raspberry picking is an art though.
If you see ripe raspberries, you have to be very gentle with plucking them off of the bush.
It takes a lot longer to get a nice amount of raspberries than you would imagine.
This is me. Capris and winter boots. I know, attractive huh? But I was determined.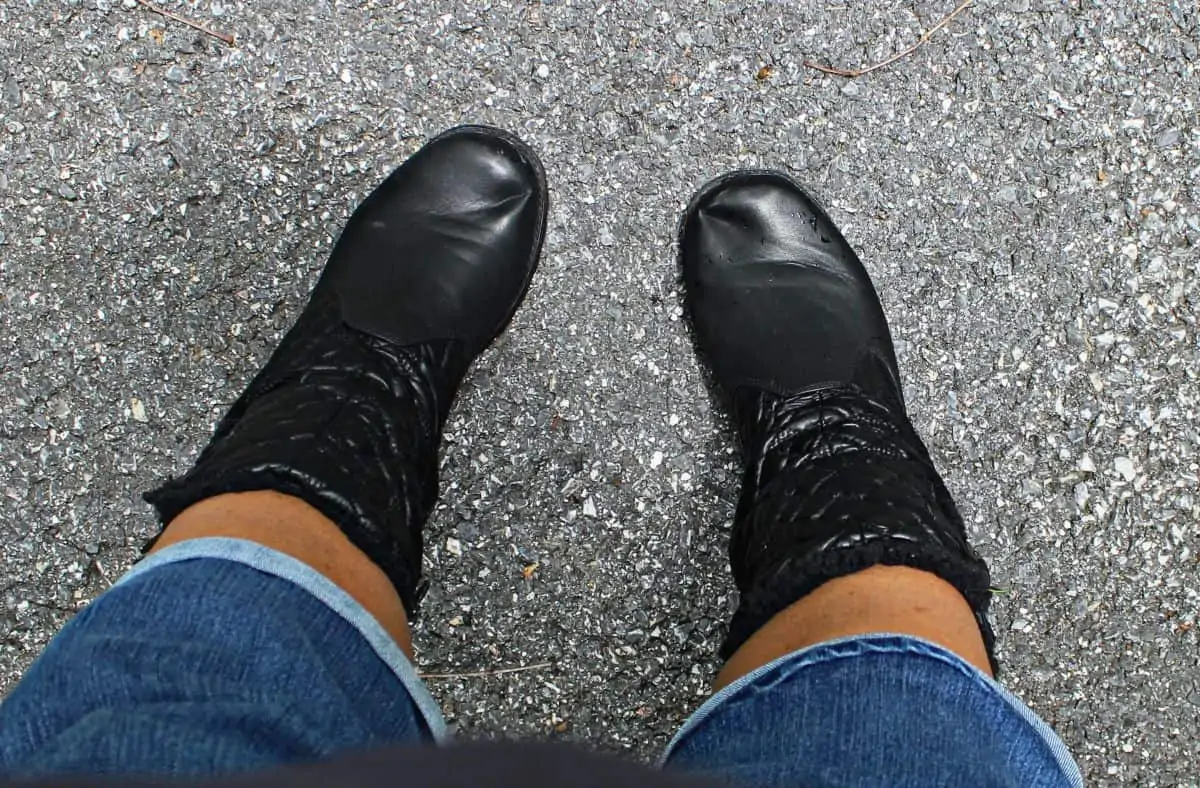 In the end, we got ourselves a nice batch of raspberries to take home.
Thank you Mae!!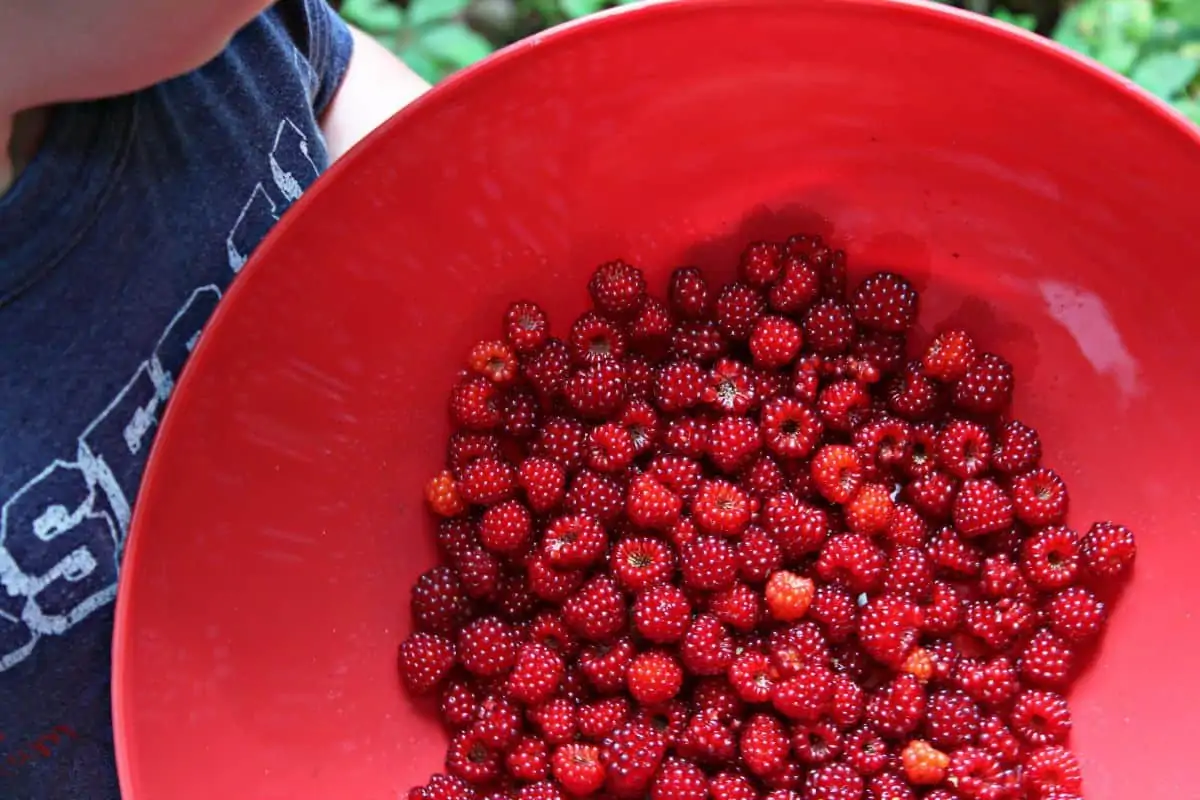 Couldn't wait to get home and make the recipe!
Raspberry Crisp Recipe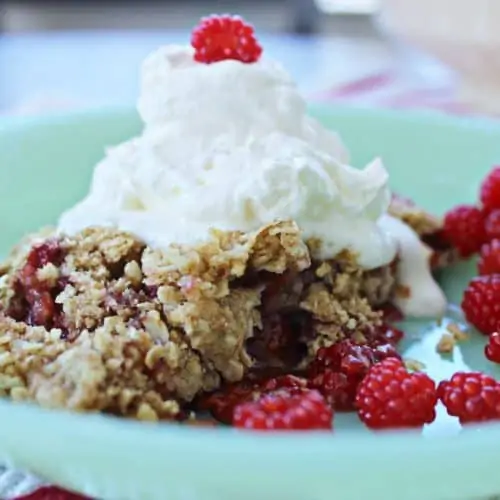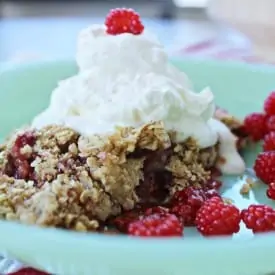 Raspberry Crisp – 7 Weight Watchers PPV
A very simple but refreshingly delicious raspberry dessert!
Ingredients
- 4 cups fresh or frozen raspberries

- 1/3 cup sugar

- 1/3 cup plus 3 tablespoons all-purpose flour

,

divided

- 3/4 cup quick-cooking oats

- 1/3 cup packed brown sugar

- 1/4 cup cold butter

,

cubed
Instructions
In a large bowl gently toss raspberries with sugar and 3 tablespoons flour. Transfer to a greased 9 inch square baking dish.

In another large bowl, combine the oats, brown sugar and remaining flour; cut in butter until the mixture resembles coarse crumbs. Sprinkle over berries.

Bake at 350 degrees for 30 minutes or until golden brown.
Notes
7 Weight Watchers Points Plus Value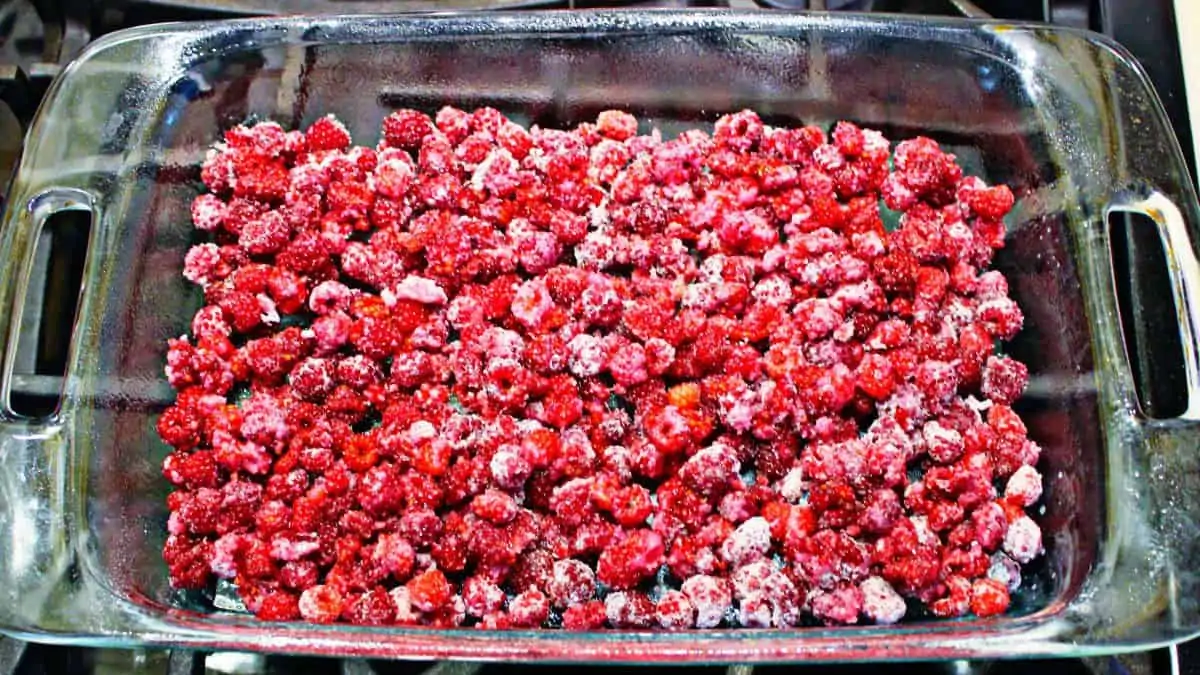 Easy recipe with few ingredients
This was a very easy recipe to make.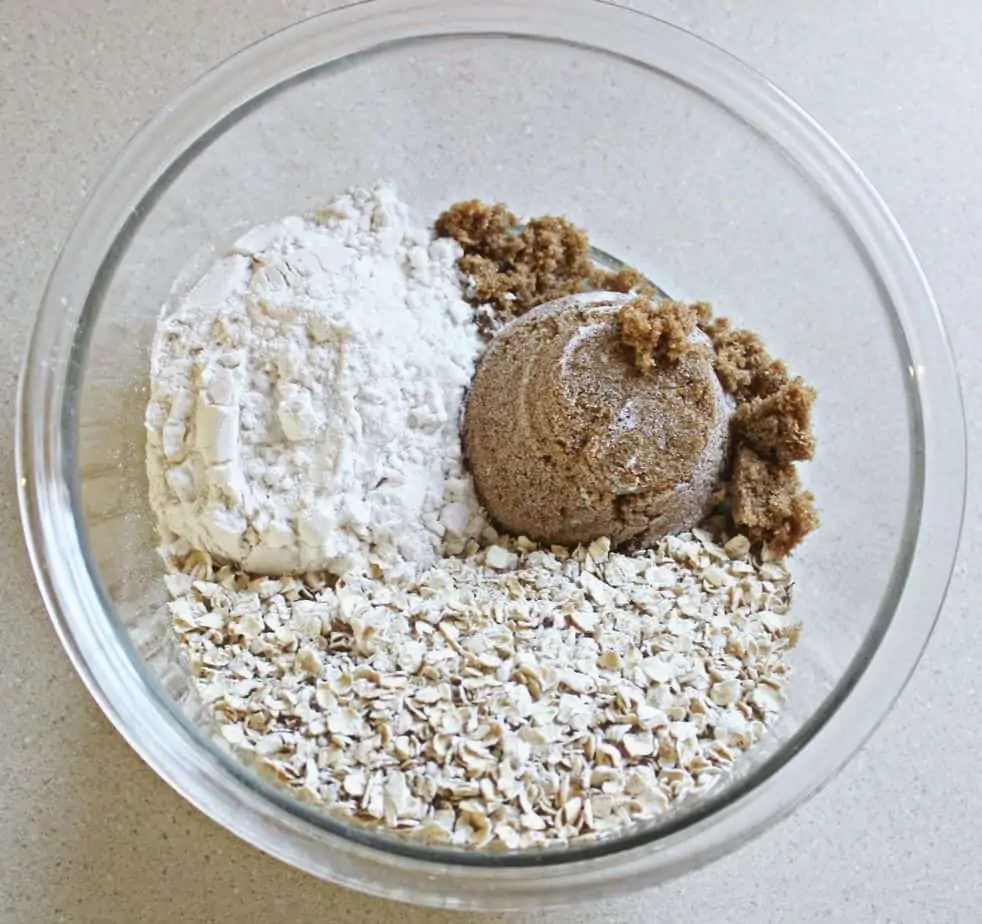 I happened to have all of the ingredients already in my cupboard and refrigerator.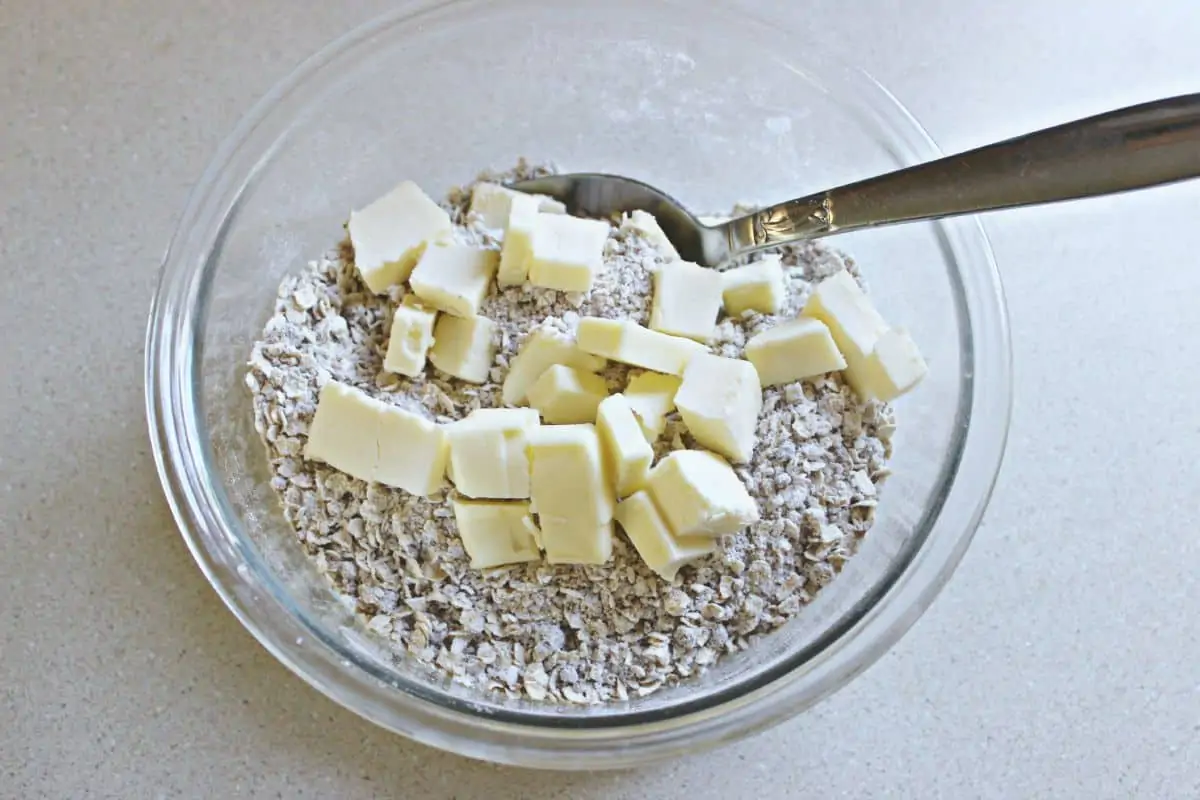 And the raspberries were free!!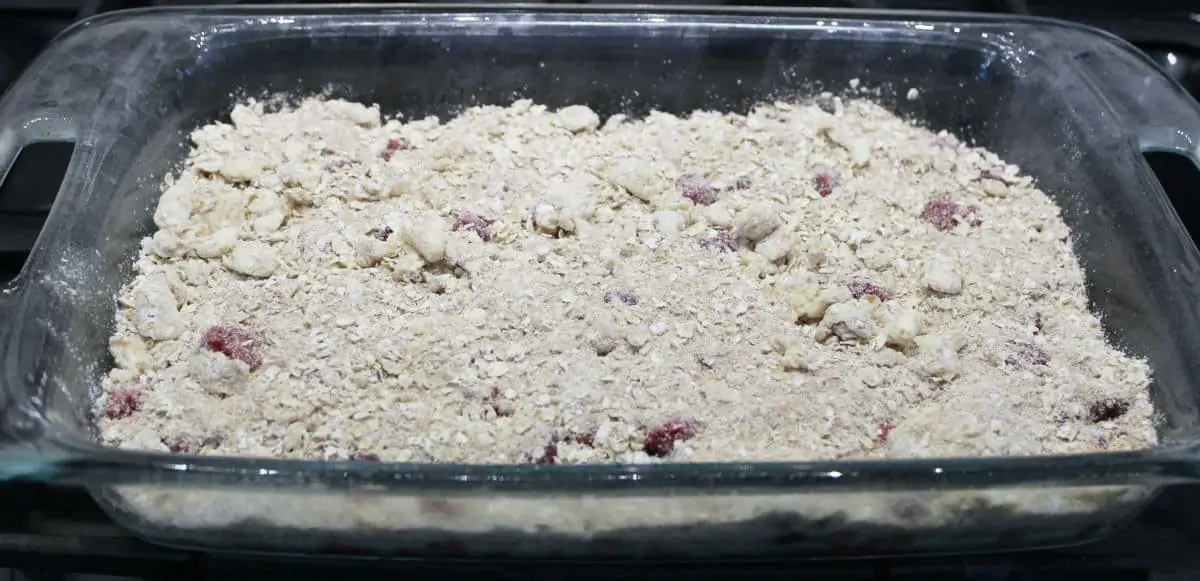 I found that I needed to bake my raspberry crisp a little bit longer than what the recipe says.
I also turned on the broiler when it was almost completely baked so that the top would brown and crisp up.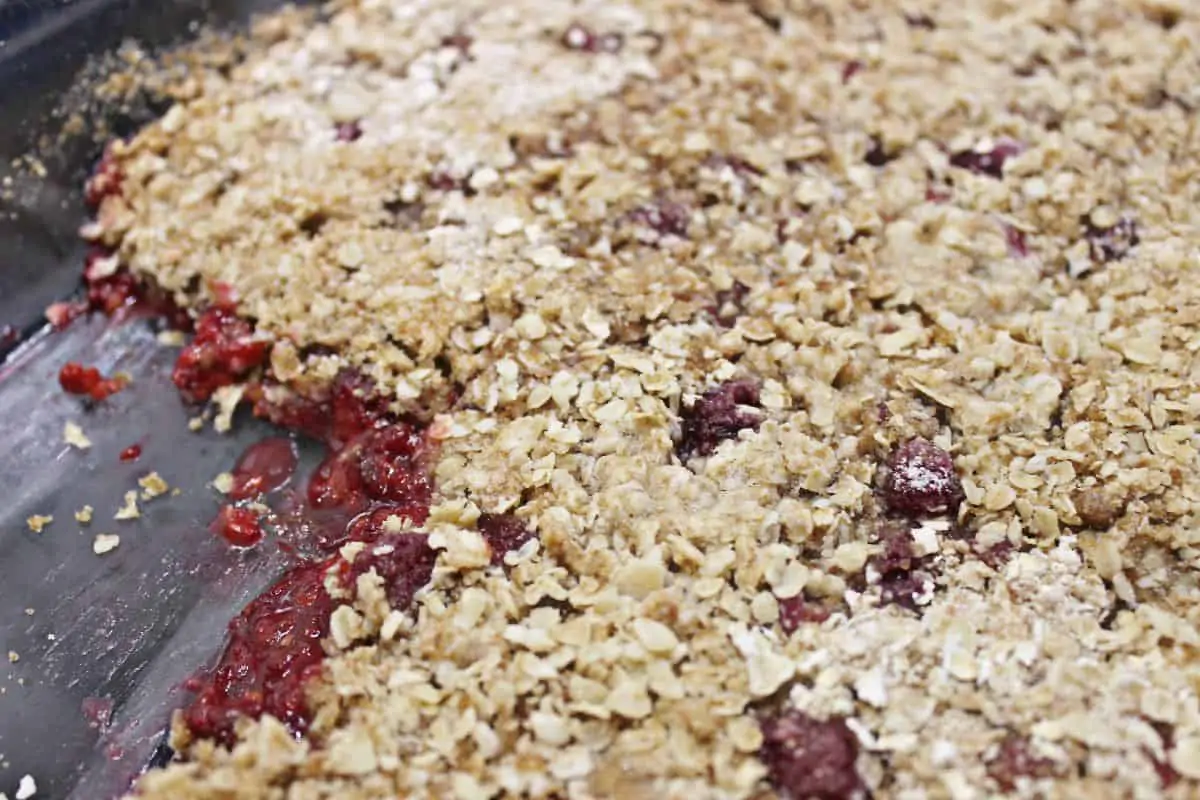 Add some whipped cream or vanilla ice cream on top and you've got yourself a delicious dessert for the whole family.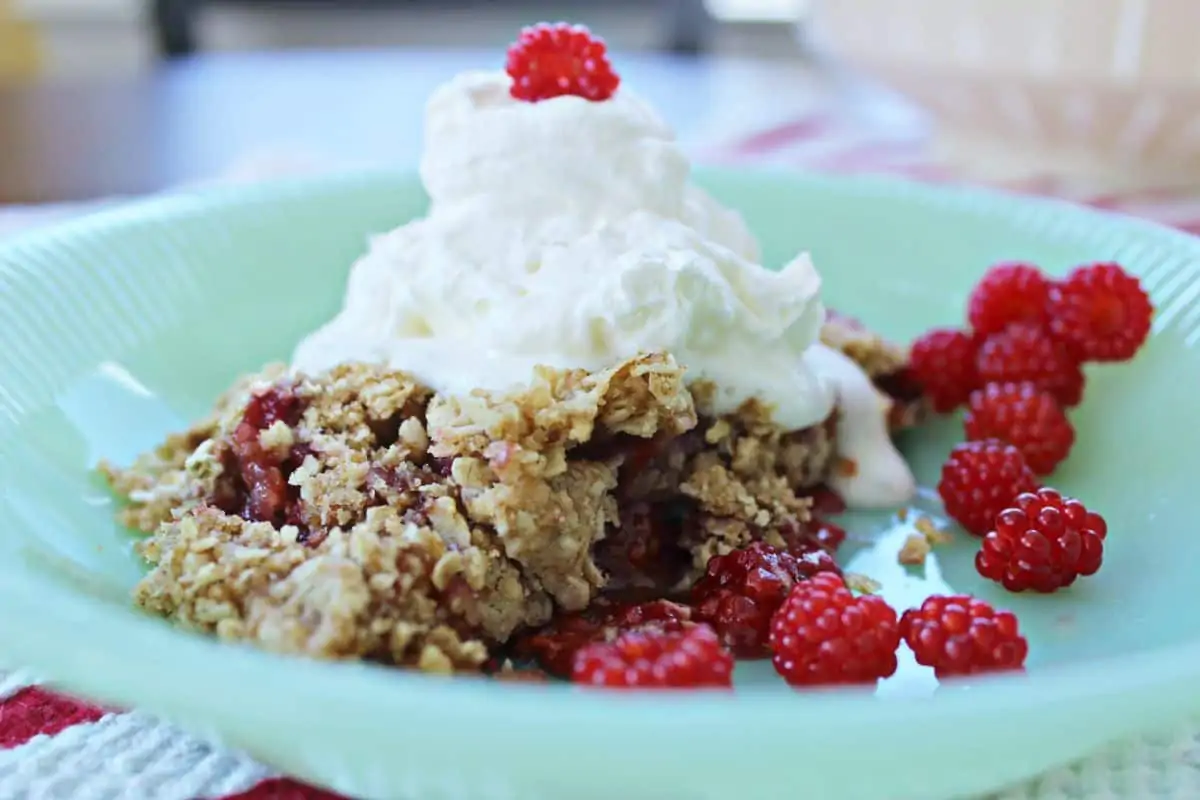 My husband and son ate it up in no time and asked for more.
Guess we need to head back out to Mae's very soon!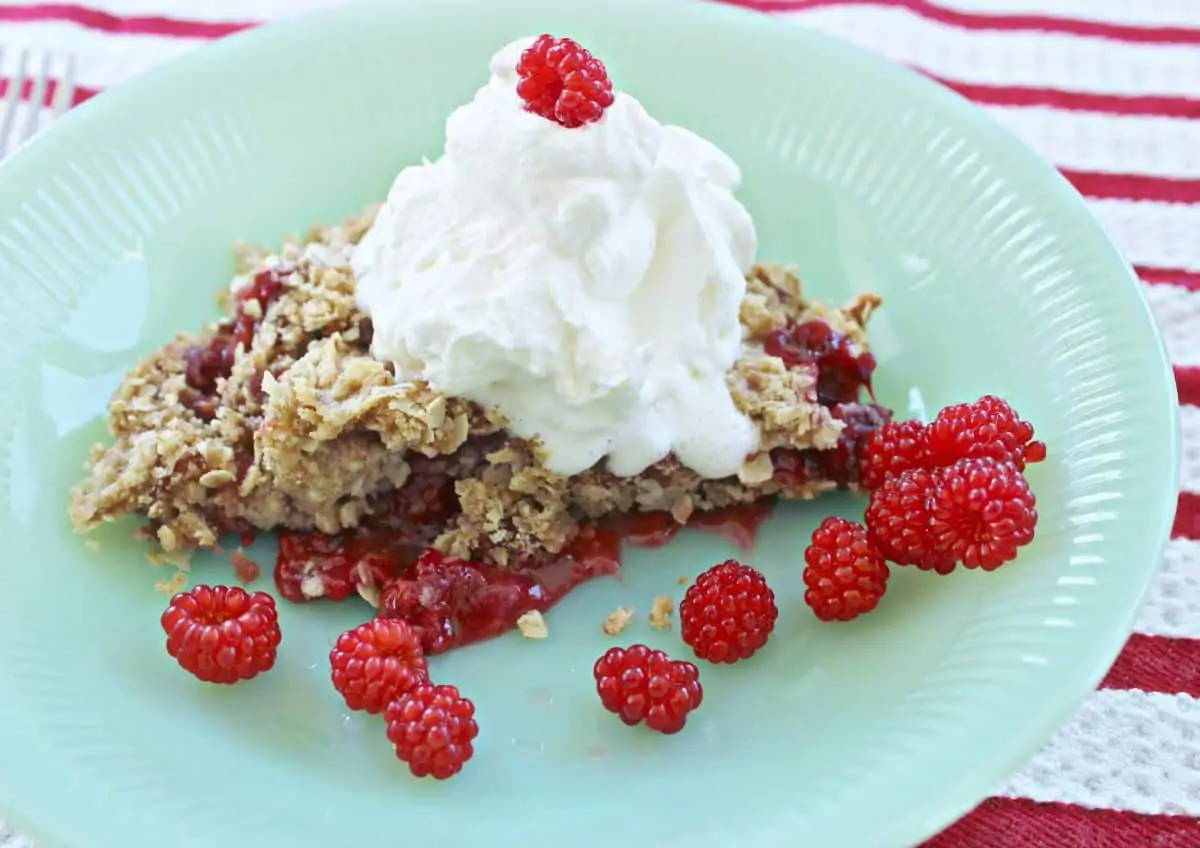 For more delicious fruity recipes, click on over to:
Fruit Tart Recipe with Oranges: Fresh & Easy Dessert
Pineapple Coconut Cake Bars with Crumb Topping
Lemon Squares – 3 Weight Watchers PPV