This post was sponsored by BODYARMOR but as always, all opinions are my own. #RethinkYourSportsDrink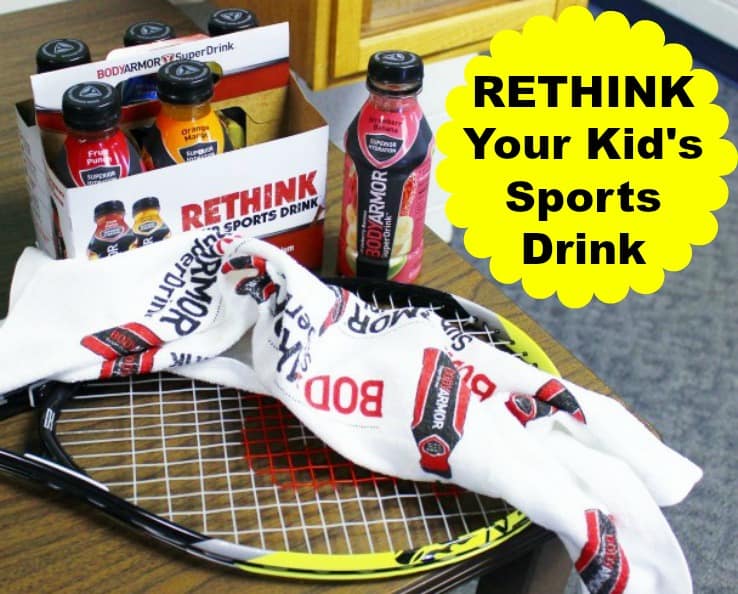 As most parents of kids in sports know, the highlight of ANY game, especially when kids are very young, is when the game is over and it's SNACK TIME!
But one thing that I've never felt totally comfortable with is the most common after-game drink of choice: juice boxes.
Rethink Your Kid's Sports Drink
Juice boxes are only typically about 6 ounces of actual drink per serving.
Not much to satisfy anybody's thirst after playing hard.
Considering the little bit of juice that is in the pouch, the amount of sugar (16 grams) is somewhat high.
And on top of that, there isn't anything in a juice box that benefits our little aspiring athletes.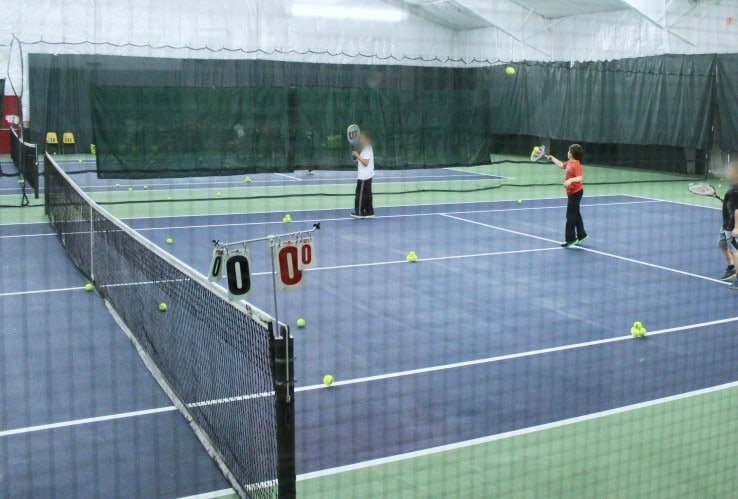 This is why I feel better offering kids a sports drink that will actually replenish electrolytes after all of that hard playing and sweating.
Introducing the new BODYARMOR Sports Drink.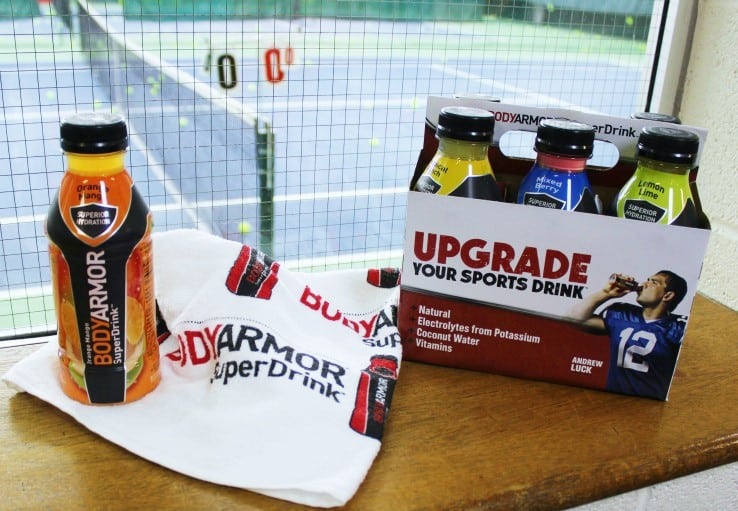 BODYARMOR Sports Drink contains potassium packed electrolytes, vitamins, and coconut water.
It's also low in sodium and doesn't contain anything artificial, like other sports drinks out there.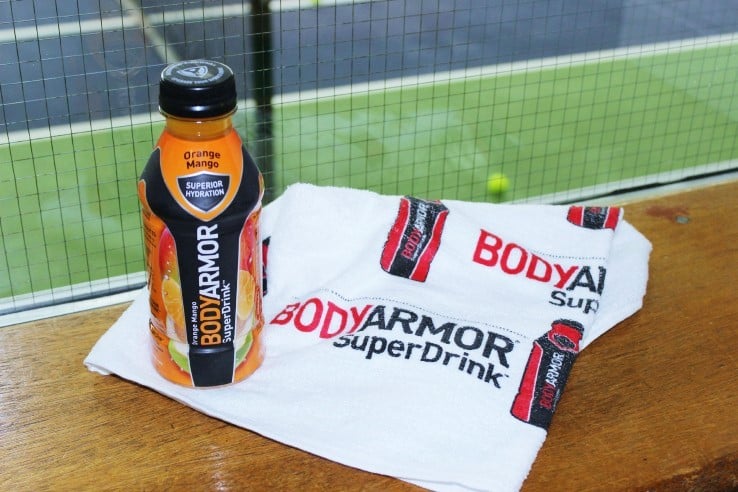 BODYARMOR Sports Drink offers 7 very tasty flavors: Mixed Berry, Fruit Punch, Strawberry Banana, Lemon Lime, Orange Mango, & Grape.
I tried the Strawberry Banana and the Lemon Lime.  Both were really good!
My son loved the Fruit Punch & Orange Mango.
We passed out a few extra bottles to some of my son's teammates and a couple parents.
They all agreed that it was great tasting and thirst quenching.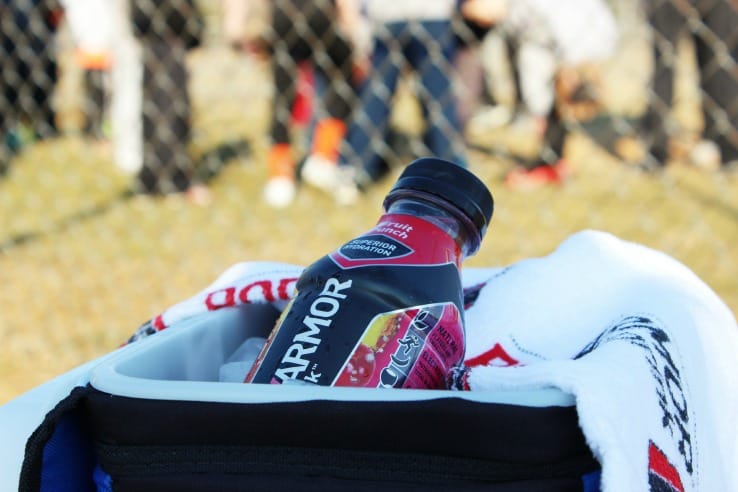 And if you're thinking what I thought when I was first introduced to BODYARMOR: There's already a sports drink on the market that replenishes electrolytes, so why switch to BODYARMOR?
That OTHER sports drink has a whopping 107 mg of sodium in an 8 ounce serving!
BODYARMOR only has 15 mg of sodium in an 8 ounce bottle.
That's a LOT less sodium!
ALSO, the competing brand only has 30 mg of potassium per 8 ounces.
BODYARMOR has 300 mg of potassium in an 8 ounce bottle.
10 times more potassium!
Add coconut water and vitamins to the mix and you'll see why BODYARMOR Sports Drink is the better choice for your young athletes.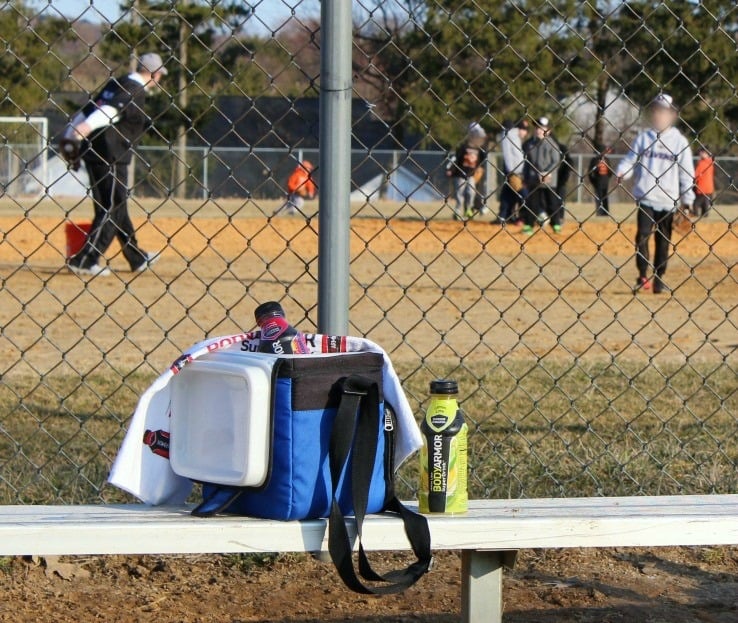 Where can you find BODYARMOR Sports Drink locally?
In Frederick, Maryland, you can find it at Target, Giant Eagle, and the Highs in Middletown.
In the DC/Baltimore area, you can find it at Target, Wegmans, Mars, & Royal Farms.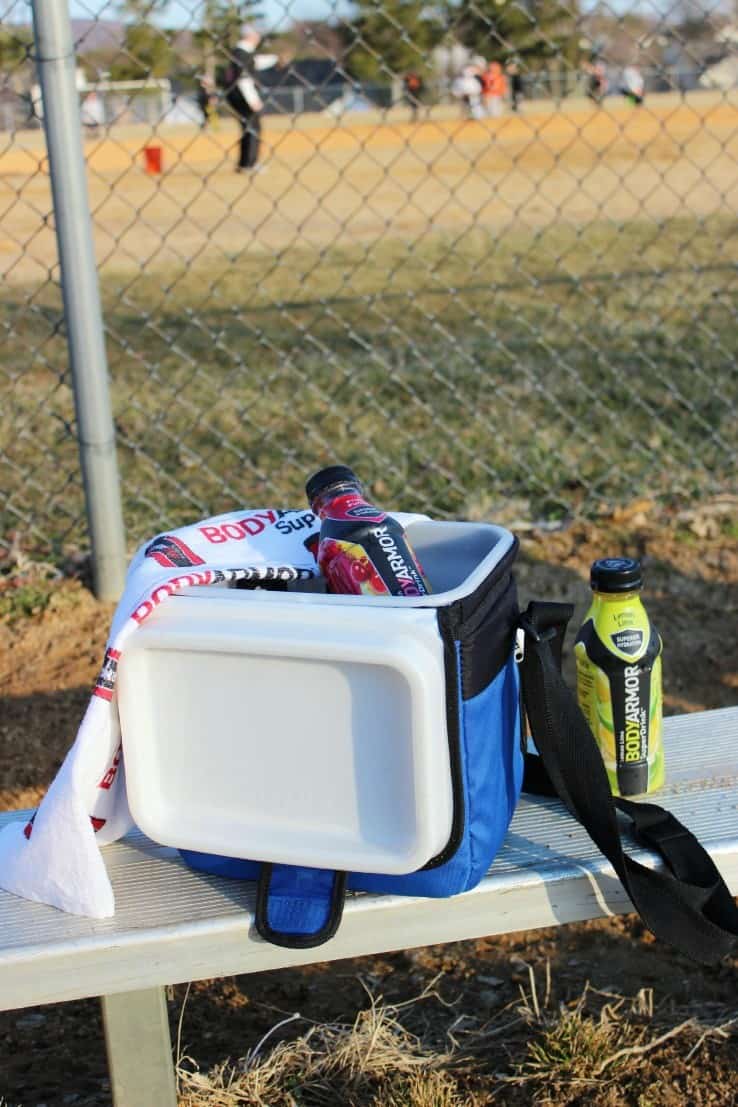 So try it for yourself!
Here's a coupon that will save you $1.00 on 2 bottles of BODYARMOR Sports Drink.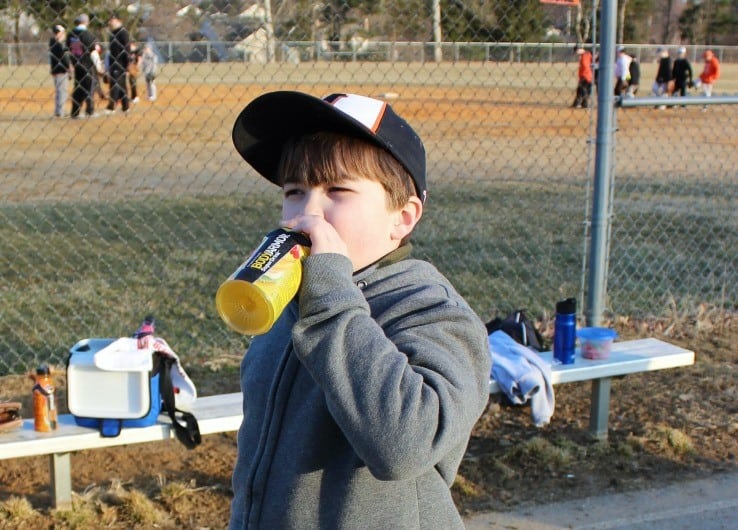 I feel so much better giving my son and his teammates an after-game drink that will actually do them some good as opposed to just giving them a sugar rush.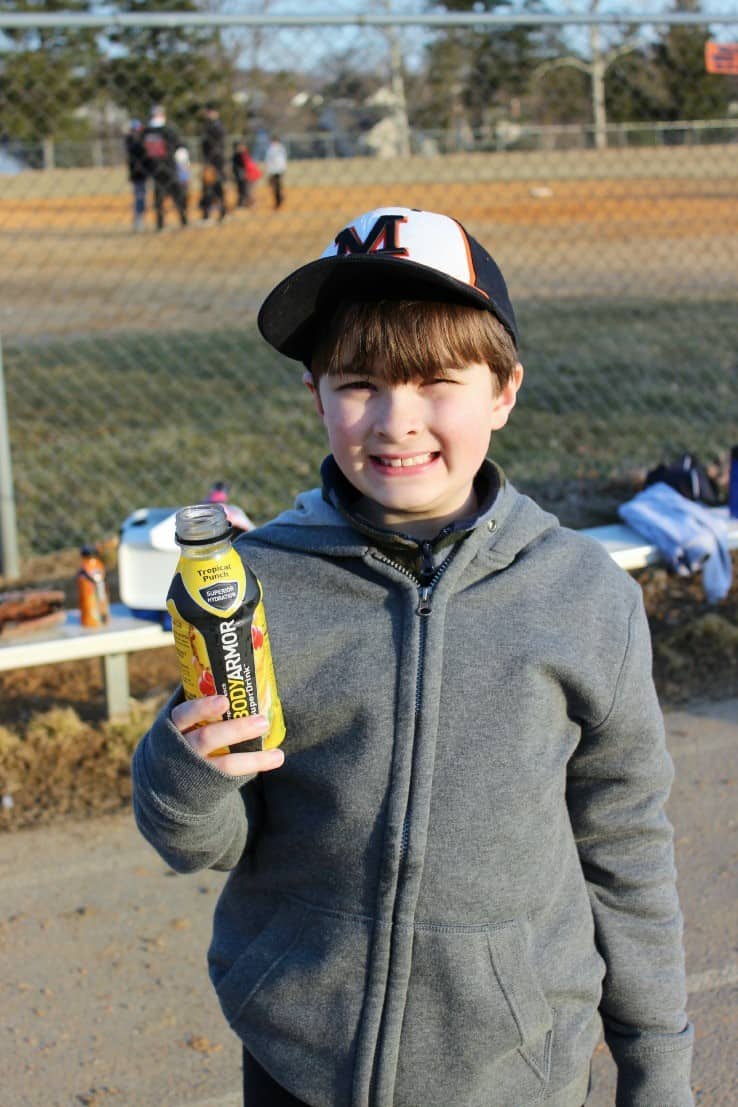 BODYARMOR Sports Drink gets the stamp of approval from my little superstar!

Pam is married and has 1 son – a middle-schooler in his teen years. She followed Terri to Frederick in 1999. She absolutely loves going to yard sales and estate sales and finding hidden treasures.
read more...