I have a confession to make…..I don't really cook.  My identical twin, Pam – the other half of Housewives of Frederick County – now, she is the domestic one!  But, me – well, let's just say that my husband, Kenny, has evolved into Frederick County's version of Guy Fieri!  This has really come about from necessity.  I just absolutely dislike taking the time out to cook.  I will, of course, if I have to, but Kenny has really emerged, over the years, as a lover of cooking!
Because of this fact, I have not really posted many recipes here on Housewives of Frederick County.  I kind of figured that Pam would do any recipes that we post.  But, with the urging of my friends and family, including Pam, I think I'm going to start sharing the AMAZING recipes that Kenny makes!  Prepare to drool, people :).
This recipe, Sausage Wontons, has a special place in my family's hearts.  One of Kenny's male influences in his life, growing up, has been his brother-in-law Pete (Kenny is the 2nd to youngest of his 5 siblings).  We call Pete "The Rock" of Kenny's family.  He has been an awesome role model in that he does everything to take care of his family – including cooking incredible food!
Sausage Wontons happen to be one of Kenny's family's tried-and-true appetizers served at family gatherings, made by good ole Pete.  So, Kenny and I got the recipe and now he is making it for us at home!  He made it last night and I posted a picture of it on my personal Facebook page.  Several of my friends asked for the recipe, so I thought I'd share it on our blog.  So, here goes: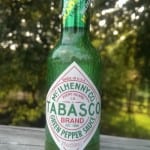 Print Recipe
Sausage Wontons
Ingredients
25

count Wonton Wrappers

1

pound

sausage

cooked and well-drained

1

and 1/2 cups cheddar cheese

shredded

1

cup

pepper jack cheese

shredded

3/4

cup

ranch dressing

Tabasco Green Pepper Sauce

optional
Instructions
Preheat oven to 350 degrees.

Press a wonton wrapper into each cup of a muffin tin.

Bake for 5 minutes.

Remove from oven and place wonton "cups" on a cookie sheet.

Repeat until there are about 25 cups.

Mix sausage, cheddar cheese, pepper jack cheese and dressing until well blended.

Spoon mixture into wontons.

Bake 5 to 10 minutes, or until bubbly.

Add Tabasco Green Pepper Sauce, to taste.

Makes 25.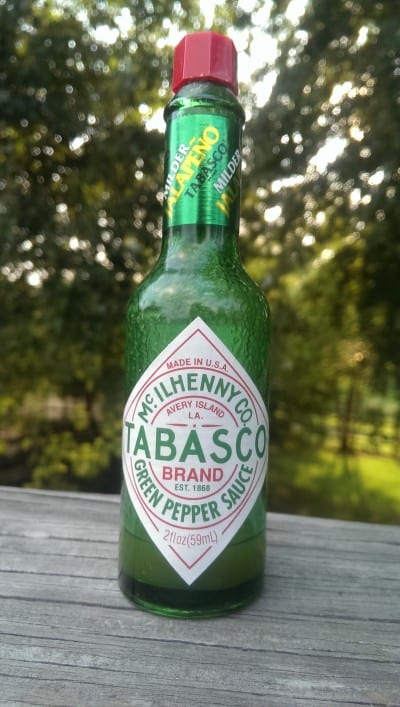 These are great appetizers for a party and you could modify them by using the smaller wonton wrappers to make them more bite-sized!  Hope you enjoy these as much as my family does!
Terri is married and has 2 sons – both high schoolers! She has lived in Frederick since 1994 and absolutely loves exploring and discovering new parts of our town.
read more...