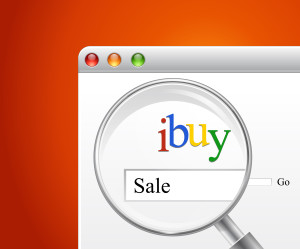 It's January – come to think of it, it's going on February!  A new year, a fresh new start!  What a great time to start your Spring Cleaning and de-clutter!  In the past, I have had yardsales and WOW is that a lot of work!  But by the time it's all said and done, our pockets are fuller and what was once our junk is someone else's treasure!  So it's such a win-win!  Plus, you're recycling at the same time!  So, now it's a win-win-win!  BUT, if you're like me, I start to second guess myself about why I let go of an item for a steal.  My husband, of course, always tells me that it's better to just get rid of it since we don't use it anyway.  But, in my mind, I KNOW I could have gotten more money for it and that drives me crazy! 
This is where this post comes in.  One day, I decided to explore amazon.com to see what they had to offer.  Everybody knows you can buy lots of things on amazon.com, but did you know there are several ways of selling on Amazon?  Go to their site and just read over the home page from top to bottom – you will be amazed at the opportunities.  From trading text books, to opening up your own online shop, to selling items one at a time and so much more. 
I have sold an item here and there on ebay, and I've had success with it, and have been very happy with it.  Nowadays though, for me, I need to be able to very quickly list my item and not have to worry about it again until I need to ship it. On ebay, you have to create your listing including the wording and the picture(s).  This can be a bit intimidating and quite time consuming.  So, this is why I love  selling on Amazon.  Case in point, this past weekend, I decided to go through one of my "piles" in my house which happened to be lots of old books.  Many of these books were my Occupational Therapy text books, or old novels, even Weight Watchers guides.  So, I signed into my seller account on Amazon.  All I needed to do was enter the barcode number from the back of the book and Amazon would pull up listings of the same exact item.  You can see what it's currently selling for and decide whether it's worth it to you to sell, keep or just give to a charity.  Most of my books will be going to Goodwill, but I compiled a small box full of books that were worth my while to list.  You will be SO surprised by how much money you can make on items that you just want out of your house anyway!  For example, I have Weight Watcher's guides like the Complete Food Companion.  These are great little books, but I have come to realize that I am just so much more of a techie these days and would much rather just look something up on my iphone or the computer.  So, for the heck of it, I put in the barcode number, thinking it wouldn't be worth enough to list.  To my surprise, the Complete Food Companion is selling for $19, used!  Hell, I'll take it!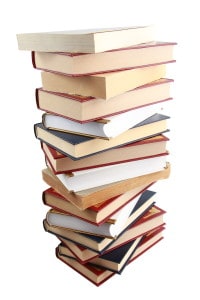 So, once you decide that you want to list it, Amazon has already put together the wording and the picture for you (since they have the same item listed from other people).  All you have to do is decide whether you want to sell it for the lowest price that it's selling for (which is what I usually do because I just want to unload it) and click a few other boxes and you're done!  It literally takes only a few minutes!  Amazon builds the price of shipping into the listing and notifies you by email when it's been sold.  When you're notified, you sign into your seller account on Amazon and you can print the packing slip, you can email your buyer, and you can even pay for postage and print it off to stick onto your package (I usually just take it to the post office).  After you ship it, you need to remember to click on the button that says "confirm shipment" so that your buyer knows it's been shipped.  It's all SO easy.  AND, Amazon then deposits your money right into your account.  I LOVE it!  Easy peasy lemon squeezy!!!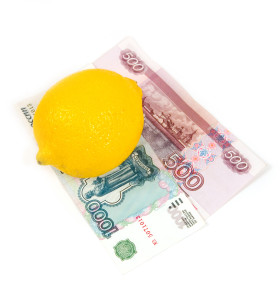 Remember I said just this past weekend I listed my books?  I got an email today that one of them sold!  Schweeeet!  I have bought, from Walmart, some of those bubble wrap envelopes (manilla envelopes with bubble wrap already inside).  Many of the items I sell fit in this type of envelope (i.e. old Wii games, DVD's, etc.).  So, I got one of my handy dandy envelopes out and placed my little book and the packing slip inside (don't forget to put the address on the envelope before sealing the packing slip inside), and I'll be dropping it off at the post office tomorrow! 
Amazon is only one of many ways that you can sell your stuff!  Pam has two Etsy shops (Etsy.com) that she sells things on – one is called Lucy and Ethel Designs for vintage treasures that she sells, and the other shop is called Frances and Harold which is a collection of vintage jewelry that was once owned by a family friend's mother.  There are several other websites that you can sell your stuff on – Craigslist is one, as well as some lesser known websites (eCrater.com , Overstock.com and ePier.com  just to name a few), even Facebook pages that are popping up that are local yardsales online!  I love it – get money for things your don't want/need anymore, recycle at the same time, and your buyer is getting a good deal on an item that they want/need!  It's a beautiful concept!!! 
So far I have focused mostly on what I feel is the most convenient and easy way to sell online (Amazon).  But what about the fees involved?  Is Amazon the best way to go if you don't want to spend much money to sell it?  Unfortunately, the answer is no.  It's what works for me right now because of the convenience, but if you're interested in getting the most bang for your buck then take a look at how several of these sites compare:
Ebay: 1) first 50 items per month are free for auction-style listings; 2)  if your item sells there is a final value fee (for auction-style listings this fee is 9% of total amount of sale with a maximum fee of $250; with a fixed price listing the fee is variable); 3) there are other fees if you want to "dress up" your listing to make it stand out; 4)  too many terms to list here!
Amazon: 1) if you're selling less than 40 items per month, then you can list each item for free; 2)  if your item sells, then Amazon charges a referral fee of between 6-25%, depending on what it is you're selling (i.e. books, DVD's, computer games are 15%, electronics are 8%); 3)  along with the referral fee, there is a 99 cent per item fee; 4) along with these prior 2 fees, there is a variable closing fee ranging from 80 cents to $1.35 per item; 5) to summarize – start with your item price, add shipping charge which is paid by the buyer (many times you can ship it for less than you charge and recoup a little money this way), subtract from your earnings the referral fee, the variable closing fee and the 99 cent per item fee.
Etsy :  1) you pay 20 cents to list an item for 4 months, or until it sells; 2) if your item sells, Etsy charges you a 3.5% fee (of the total price of item)
Craigslist: 1)  it is completely free to list on this site, unless you're advertising a job opening; 2) when you sell or buy, you do so within your geographical area so you can arrange to exchange item/money with the seller/buyer
ePier: 1) this is a bidding site similar to ebay; 2) there are no fees!
eCrater: 1) this is a free web store builder and online marketplace; 2) 100% free!
Bottom line – do what works for you!  If you want to make the most money you can, then I would choose a site that's well traveled and one that allows you to list your item for a price you can live with AND has few, if any, fees involved.  If you want to get rid of your stuff and you want it to be very convenient and don't mind a few fees, then maybe Amazon would work for you.  So, check out these sites and get the deets (details – I'm trying to stay hip in my old age)! 
I will leave you with a quote from good ole comedian George Carlin, bless his soul:  "A house is just a place to keep your stuff while you go out and get more stuff."  So, sell your stuff!  That way, you can get more stuff……

Pam is married and has 1 son – a middle-schooler in his teen years. She followed Terri to Frederick in 1999. She absolutely loves going to yard sales and estate sales and finding hidden treasures.
read more...