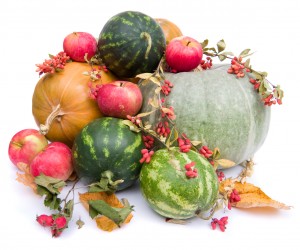 OK Housewives of Frederick County fans – have I done some thinking and research for you!  This post is all about 7 different ways that you can really enjoy Thanksgiving this year!  I've included lots of links to various printables, websites and blogs that contain great ideas to make this the best Thanksgiving ever 🙂  So, sit back, and pick and choose your favorite ideas!
1)  The Meal:  Whether you are hosting Thanksgiving dinner this year or you are a guest in a friend or family member's home (if you are having Thanksgiving dinner at a restaurant, then you don't need to worry about this one), chances are you will be preparing at least one dish to share.  Obviously, the key to having a successful Thanksgiving dinner is preparation!  So, preparing dishes ahead of time can be the factor that makes, rather than breaks, this meal!  Here is a link to 12 make-ahead recipes for Thanksgiving http://www.realsimple.com/food-recipes/recipe-collections-favorites/seasonal/make-ahead-thanksgiving-recipes-00000000022429/index.html
2) Wine:  Having nice bottles of wine is such a nice touch to a Thanksgiving day gathering.  If you are a guest, bringing a bottle of wine to share is a great, thoughtful gesture.  If you're like me, you enjoy wine once in awhile but you may not be an expert at picking out a wine that is pleasing to most.  I found a great link to 12 wines that are well-liked and easily found http://www.realsimple.com/food-recipes/shopping-storing/beverages/thanksgiving-wine-00100000091014
3)  The Kids:  Ah, the kids!  It wouldn't be a memorable Thanksgiving without them, however when you're trying to catch up with family, friends or acquaintances that you may not have seen in awhile, or if you're part of the preparing of the meal, it is a Godsend if the kids are kept busy!    When I was a kid, I remember a craft that we did in school that I just loved!  It was a turkey made out of an apple, raisins and marshmallows.  So, I decided to look this up online and found directions to do it here:
http://www.sheknows.com/holidays-and-seasons/articles/811534/thanksgiving-apple-turkey.  Set up a little table with the ingredients and a copy of the instructions and let the kids have at it!  Having fun table activities is also a great go-to for the kids.  Personally, I love color by number and word finds, so I have included these here:
http://printables.atozteacherstuff.com/download/thanksgiving/turkeycolorbynumber.pdf
http://www.activityvillage.co.uk/pdfs/thanksgiving_word_search_difficult.pdf
Of course, physical activities are a must for everyone on this day that it is too easy to over-indulge.  So, weather-permitting outside games of football, hide-and-seek, and even cornhole are great activities to choose from!
4)  Family Time:  When I think of Thanksgiving, the first thing that comes to mind is family.  So, even though a big highlight is the wonderful meal that you get to share together, it is ideal to savor each and every moment that you can spend with your loved ones on this day.  Watching the Macy's Thanksgiving Day Parade – to me, it just doesn't feel like Thanksgiving if this isn't playing in our house when we get up on Thanksgiving day!  I'll never forget, when I was a child, my Grandfather's love for this parade and how he used to call us into the room to see the fun floats and celebrities on TV!  I remember the first time I could share it with my kids, I actually teared up because I knew I was passing on this tradition.  Oh, and ya gotta have the football games on TV!  This year the line-up is:  12:30pm Texans vs. Lions on CBS; 4:15pm my beloved Redskins vs Dallas on FOX; 8:20pm Patriots vs Jets on NBC.  Playing games together is so much fun – have a Twister tournament!  If you have a pool table, organize a pool tournament.  The kids will LOVE that they get to interact with the "grown-ups" during these games.  Here's a printable Thanksgiving trivia game:
http://prettieparties.blogspot.com/2010/11/thanksgiving-trivia.html
5)  Opportunity:  Since you've got your family together, and chances are you're all looking your best, why don't you kill 2 birds with 1 stone (pardon the pun) and take advantage of some photo opportunities!  You could arrange your Christmas card family photo on this day, or just capture some great family memories with pictures and video!  Another thing you could take advantage of – while you have everybody together (or hopefully mostly everyone) go ahead and pick names if you are planning on doing a Secret Santa exchange at Christmastime!  Thanksgiving day is a great time to pass out your children's school pictures (if you don't give them as gifts on Christmas or Hanukkah).
6)  Give Back:  What a beautiful, appropriate time to give of yourself on Thanksgiving day!  Volunteering your time at a soup kitchen, making a donation to your favorite charity, organizing a care package for a soldier, running in the Frederick Turkey Trot are just a few examples of ways that you could give back.
http://www.active.com/running/frederick-md/way-station-thanksgiving-day-turkey-trot-2012
7)  The Meaning of Thanksgiving:  Finally, let's all remember the meaning of Thanksgiving.  It's a time that we can all stop and really appreciate what we're thankful for.  In this day and age of a not-so-good economy, natural disasters, trying to "keep up with the Joneses", staying employed (if you're lucky enough to be employed), the changing face of healthcare, etc. – we can sit down together at the table and realize what we do have.  We have each other, we have our friends, our family, most of us are lucky enough to have roofs over our heads and food to eat.  Most of all, love is the most important thing to have.  Here is a printable for place-cards that each person at the dinner table on Thanksgiving can write what they are thankful for onto:
https://docs.google.com/file/d/0B1zj8hJLw80mOTJhNmRjZWEtMDM4Zi00ODQ5LTg1Y2MtZDQ2MmJmNTJjYjQx/edit?hl=en&pli=1
I'd like to end this post with what I am thankful for this year:  I'm thankful for relatively good health, for my 2 very handsome and loving sons, for my supportive husband who I love unconditionally as he loves me unconditionally, for the fact that my parents are still here and that I have good relationships with them, for my siblings who I love more and more each year, for my awesome circle of friends, for my new employment endeavors, and most of all for the fact that I have love that surrounds me.  What are you thankful for?  Happy Thanksgiving everyone 🙂

Pam is married and has 1 son – a middle-schooler in his teen years. She followed Terri to Frederick in 1999. She absolutely loves going to yard sales and estate sales and finding hidden treasures.
read more...