Well, it's another day in paradise.  It's a very cold winter day, I'm not feeling so great, and my to-do list is not getting any shorter.  Today is one of those days that I feel like hiding from the world and pushing the pause button on life – just so I can hide under the covers and cuddle with my dog.  Ah – but, that can't happen.  I have two boys in school, the groceries are not going to buy themselves, and hiding under the covers all day – well, that's just kind of frowned upon.
Just when I feel kind of human, and ready to tackle my to-do list, I realize that it's already time to pick up the kids from school.  Oh man – that means my time is not mine anymore – boo!!!  Sometimes I feel like I get greedy with my "alone time".  It is SO nice not to get interrupted while trying to be productive and enjoying peace and quiet!  BUT – it is only 30 degrees outside today and I would feel like a terrible mom if I am completely available and capable of picking my kids up from school but chose not to.
So, off I go to the high school to sit in my car and wait for my oldest to come out of the school and get in for the ride home.  Me and about 20 other moms and dads dutifully picking up our prides and joy!  As soon as my oldest gets in the car with one of his friends, "Yeah, ours is the dirtiest car!" comes out of his mouth.  I guess he is a little embarrassed of our 10 year old mini-van which has not seen a carwash for a very long time 🙂  He also notified me that when I texted him "Luv you" at his lunch-time that "everybody" saw it and that it was a little embarrassing.  Oops!  Well, I guess that is what moms are for, right?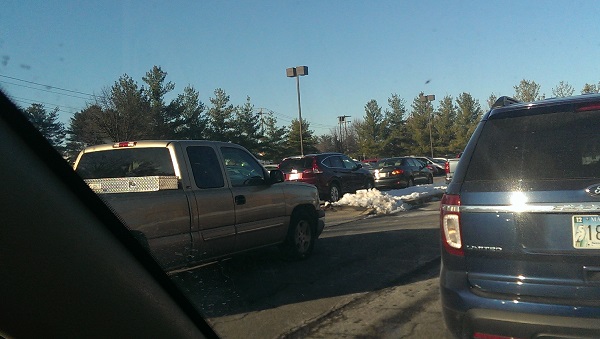 I dropped him off at home, and his friend to her respective house, and then it was off to the middle school to wait in yet another car pick-up line for my youngest.  Of course, while waiting in the car I make attempts at being productive – catch up on phone calls, check my emails, read the paper, etc.  But, the thought sometimes enters my mind – there are so many other things I could be doing with my time right now.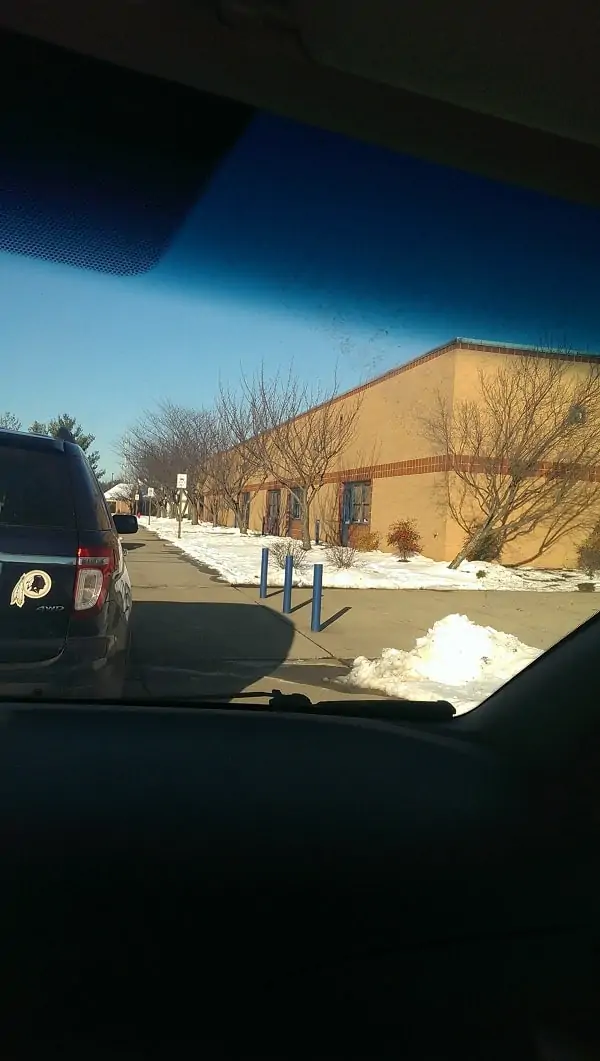 That thought exits my mind really quickly though – you know why?  How lucky am I that I have 2 handsome, loving (well not always loving) boys to pick up from school?  How lucky am I that I have the flexibility to be able to pick them up from school?  How lucky am I that they are still young enough that I still get to enjoy them – 2 of my very best friends – on a daily basis?  How lucky am I that I get to talk to them in person immediately after their school day is done to ask them "How was your day?"  How lucky am I that I can look into the sea of kids exiting the school, and be able to pick out my kid and say, "That's my handsome son!"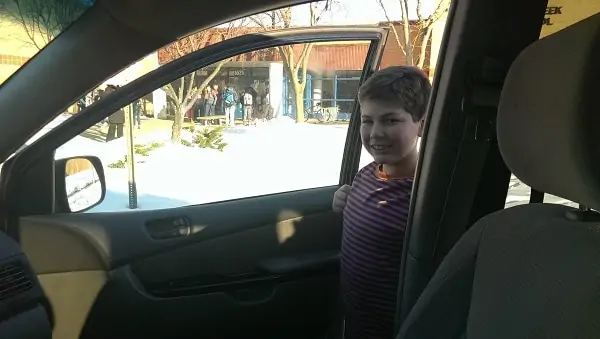 So, if you have kids, and you find yourself sitting in the car pick-up line wishing you weren't – consider yourself lucky.  Because just like a country song I know – you're gonna miss this!