So, Pam and I have had our blog up and running since mid-October of this past year (2012), and many of you are our friends and know a lot about us.  But, for those of you that we don't know personally, and for those of you that we don't know really well I thought it would be fun to tell you a little bit more about myself.  Pam is also planning on sharing things about herself in a future post.  So, whether ya like it or not – here goes!  Here are ten things you probably don't know about Terri (me)!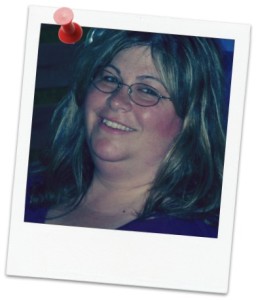 1). I am originally from Prince George's County and am proud of it!  When I get really mad, ya better stay clear, because the PG County comes out!
2).  I attended 4 different colleges!  I went to Frostburg State for a whopping one semester (wasn't ready to live away from home yet), then attended Montgomery College (both Germantown and Rockville), and finally finished my undergrad studies at University of South Carolina (Spartanburg campus).  I then attended Towson University and got my Masters Degree in Occupational Therapy.
3). The jobs that I had before becoming an Occupational Therapist include:  Breslers 33 Flavors Ice Cream Shop in Montgomery Village Mall, receptionist at a pediatricians office, a pharmacy in Montgomery Village, Purchasing department at Penril Datacomm, Volunteer Coordinator at The Regional Institute for Children and Adolescents, waitress at Sneakers in Spartanburg, SC (while in college), cashier at Weis, and administrator assistant for a rehab company, among several others.  Wow – that was a trip down memory lane listing all of these!
4). I once had a rare disease and was treated for it at NIH.  It was called Cushings Disease and I had to get transsphenoidal surgery to remove 2 tumors from my pituitary gland which is at the base of the brain.  Not a fun time in my life!
5). I LOVE almost all types of music and I love to sing.  I'm a little shy, though, so it takes special circumstances for me to sing in front of people (i.e. alcohol).
6). I met my husband on a 4th of July, had my first son on a Labor Day weekend, and had my second son on a Memorial Day weekend.  My second son was born on the same day as my sister-in-law's daughter and they call each other cwins – cousin-twins.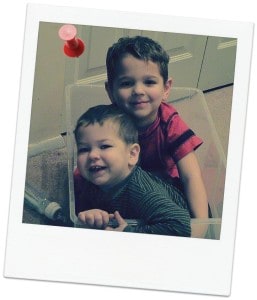 7). One of the people in my life who has passed that I miss very dearly is my Grandma Ballard.  She was so special and I still cry at times when I think about her even though she died over 14 years ago.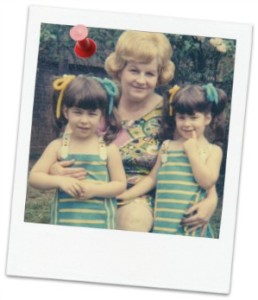 8). I am pretty much co-dependent.  Ya can't really blame me though – I shared a womb and grew up with my twin sister Pam always at my side!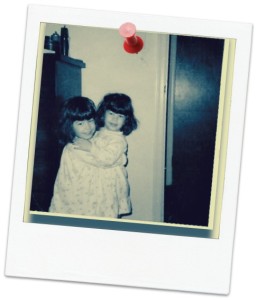 9). I am an information junkie – I feel like I'm missing out if I don't read the newspaper, online news and celebrity gossip, magazines and any helpful information relating to my profession.
10). I am an optimist true and true but if someone disrespects me or crosses a family member I have been known to kick some ass and take some names!
So there ya have it!  Hopefully it wasn't a little TMI!  I have had SO much fun with our blog so far, so I wanted to share a little about myself!  Thanks for listening!!!

Pam is married and has 1 son – a middle-schooler in his teen years. She followed Terri to Frederick in 1999. She absolutely loves going to yard sales and estate sales and finding hidden treasures.
read more...