Ever since I finally got a smart phone last year about this time (I have the iphone 4), I have loved to explore the different apps that they have to offer. My 2 sons love uploading the game apps, of course – and thank God they have their own devices to upload on, because my phone would be overrun with games!
If you're new to the world of apps, let me tell you that you really are missing out! I, personally, am not a gamer-type girl so I don't ever upload the game apps. But, if you like to play games other than Solitaire then you are so in luck. Examples of some of the more popular game apps are: Temple Run, Doodle Jump, Jet Pack Joy Ride, Angry Birds, Words with Friends and Bad Piggies, just to name a few.
I know that each brand of smart phone is different, so I will only be able to tell you how to get to these apps from an iphone, but I believe that many smart phones use a similar way of accessing apps. On the iphone, there is an icon already programmed on your phone called "app store". Once you tap on this icon, you have several choices to choose from to explore all of the apps that are available (featured, charts, genius, search and updates). Many apps are free and many cost a fee, ranging from 99 cents to as high as $999.00!!! I had to google that one – the $999.00 app is called BarMax, which is a bar prep course for law students and it actually saves these students money because it provides them with 1,371 previously used multistate bar exam questions and 100 previously used essay questions for the bar exam.
So, as you can see, the sky is the limit on what types of apps you can find! My personal way of choosing the apps that I want to upload is whether the app will improve my life (i.e. save me money, save me time, help me with my profession, keep my kids busy while we're waiting in the Dr's office, make my calendar portable, enhance my pictures, remind me to be healthy, etc.).
I will share with you my faves here. My all-time favorite app thus far is called The Coupons App! If you don't look into any other app, look into this one!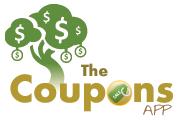 Whenever I am out and about, whether it's shopping or eating out at a restaurant I always check this app before I pay. I would say about 75% of the time I find a coupon! All you have to do is pull up the coupon on your phone and most stores/restaurants will take it. What they do is either scan the barcode right from your phone or they'll write down a code from the coupon. Examples that I've used are: Bob Evans buy one breakfast, get one free; TGIFriday's 20% off entire table's check; Bath and Bodyworks 20% off your purchase, AC Moore – one time I just happened to be there between 3pm and 6pm on a specific Sunday to save 30% off my check. The list really goes on, so try it and then you can thank me 🙂 I used to drive myself crazy if I forgot to bring a coupon with me, and now more times than not I've got a coupon right on my phone, which I keep with me at all times anyway!
For productivity, I use a calendar app called Awesome Calendar
I must admit, it is taking me some time to get used to going from a day-timer to keeping my schedule on my phone. But, there are SO many times when I wish I had my calendar to look at and with a day-timer sitting at my desk at home – well, it just doesn't do me much good. So to have this app on your phone, which again I keep with me at all times, it makes for a much more efficient me! So, check this one out if you don't already have one that you love!
If you love music, then the Pandora radio app is amazing! What I love about it is that you can put in an artist that you love, and it will play some songs from that artist as well as similar-type songs from other artists. So, instead of listening to the same old songlist that you've uploaded from Itunes, you can listen to the type of music you're in the mood for and discover some new songs that you may not have thought of to put on your songlist! You do need to be aware that there is the occasional "commercial" in between songs, but it lasts about 10 seconds and then you're back to listening to music – for free!
Some of my other favorites are: My Fitness Pal, Pinterest, Mirror, FitBit, FredScanner (for local Fredericktonians), Glow Doodle (I use this with my students in our Occupational Therapy sessions) and Pocket Phonics (I also use this with my students).
I have only touched on the surface of the many apps out there! If you haven't investigated apps, or even if you just haven't lately, take a few minutes to do so! You can also search for popular apps in Google and there are tons of articles and reviews of apps!
Please share any apps that you can't live without! Word of mouth is usually the best way of finding great things!

Pam is married and has 1 son – a middle-schooler in his teen years. She followed Terri to Frederick in 1999. She absolutely loves going to yard sales and estate sales and finding hidden treasures.
read more...